The long-awaited release date of the action-packed PayDay 3, developed by Starbreeze AB, has apparently surfaced ahead of schedule. While the developers have been tight-lipped about a specific date, merely hinting at a 2023 launch, a fresh leak points towards a possible debut on September 21.
The source of this enticing information is Twitter user Aggiornamenti Lumia, who is recognized for sharing reliable insights. The leaked date seems plausible, considering the recent maneuvers by the developer.
A Trail of Hints and Expectations
About a month ago, Starbreeze AB stirred the pot with a tantalizing teaser trailer for PayDay 3. The trailer suggests that a detailed look into the gameplay is likely to be unveiled this summer. If the leaked information is authenticated, gamers might be in for an unusually concise marketing blitz leading up to the release.
In the high-stakes universe of PayDay 3, players step into the shoes of a formidable criminal crew specializing in audacious heists. From banks and jewelry stores to casinos and other high-security establishments, there's no target beyond their reach.
The cornerstone of the game is its cooperative mode, supporting up to four players, emphasizing teamwork to successfully execute tasks and escape with their ill-gotten gains.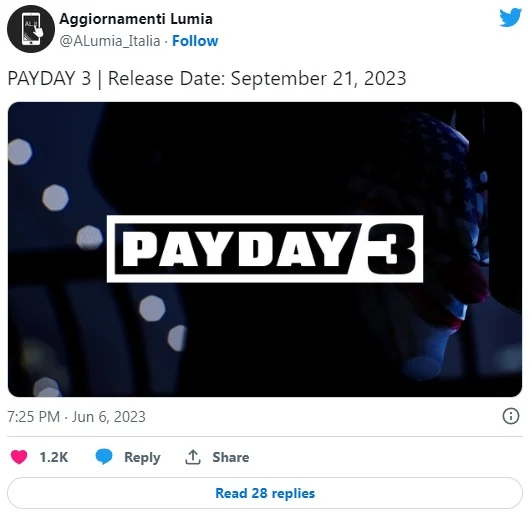 Adding to the gameplay's depth, the game incorporates RPG elements such as character progression and customization of weapons and outfits. With all this daring action set against the bustling backdrop of "living, mighty New York", PayDay 3 is poised to deliver a thrilling gaming experience.
Curious about the latest entry in the long-running co-op shooter franchise? Check out our in-depth analysis of Payday 3 and see how it stacks up!