In a significant development, Microsoft has secured yet another contract with the US Army, reaffirming its commitment to delivering cutting-edge technology to soldiers on the battlefield. The contract involves the delivery of more of Microsoft's mixed reality headsets, a move driven by positive feedback and notable improvements in the latest iteration. These advanced headsets, known as the Integrated Visual Augmentation System (IVAS), represent an evolution of Microsoft's HoloLens technology.
The journey to perfecting these soldier-focused headsets has been marked by challenges. Earlier versions of the IVAS headset were reported to cause headaches and nausea among soldiers, raising concerns about their suitability for the battlefield. However, recent developments have addressed these issues, significantly reducing discomfort and enhancing overall usability.
According to a spokesperson for the US Army, the updated IVAS headset has showcased improvements in several critical areas, including reliability, low-light sensor performance, and form factor. These enhancements have garnered praise from soldiers who have tested the latest iteration.
Substantial Investment in Soldier Technology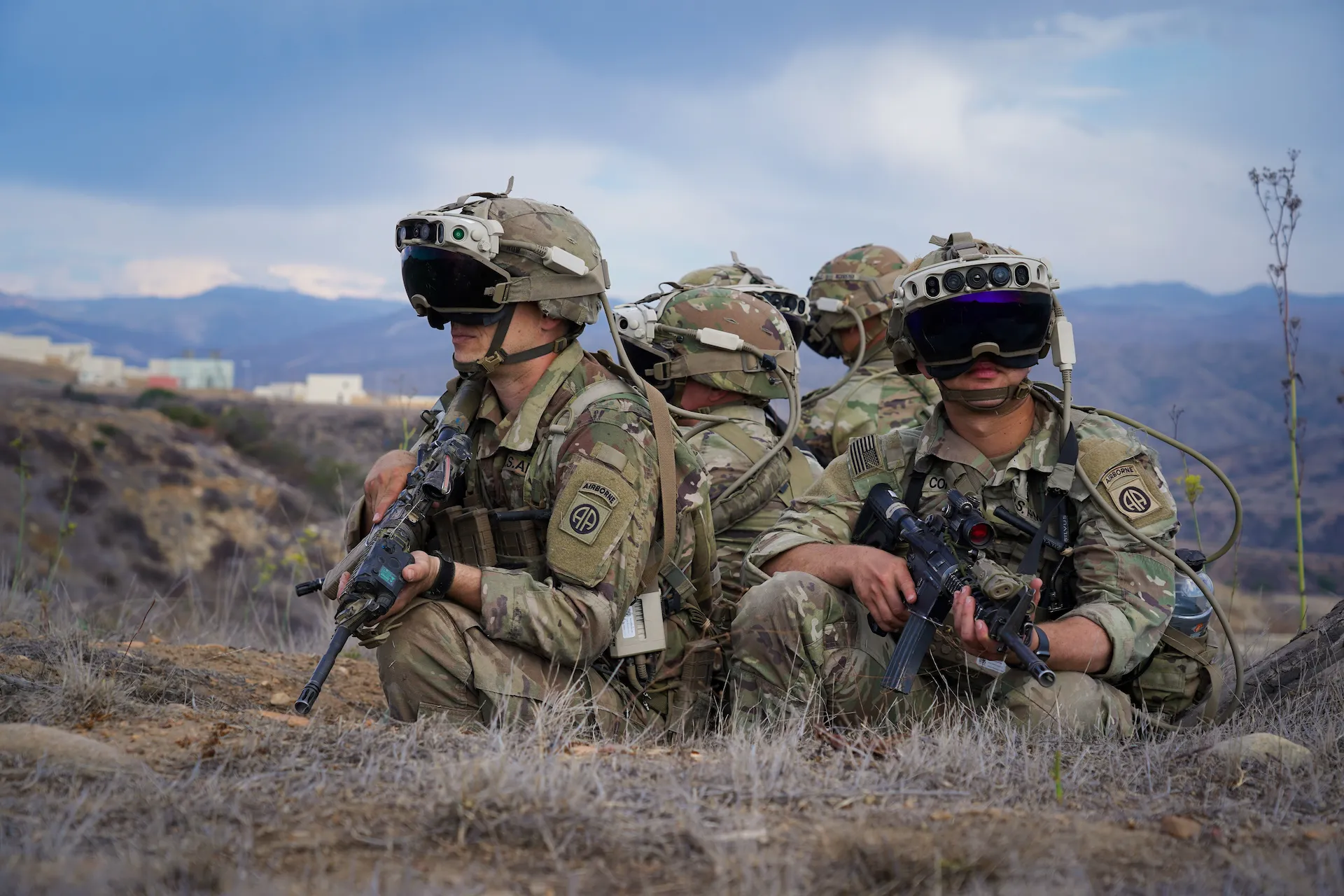 To support the development and refinement of IVAS, the US Army has invested heavily in Microsoft's technology. The Army allocated $40 million to facilitate improvements to the headset and an additional $125 million for ongoing development efforts.
In total, the Army has pledged to allocate more than $20 billion over the course of a decade for the research and development of cutting-edge soldier technology in partnership with Microsoft.
The IVAS headsets offer a wide range of features designed to enhance a soldier's situational awareness and effectiveness on the battlefield. Among the key functionalities, these goggles provide soldiers with a visual display of maps and compasses, aiding navigation in challenging environments. Additionally, they incorporate thermal imaging technology, allowing soldiers to detect individuals in low-light or dark conditions.
In a statement during the initial announcement of IVAS, Microsoft emphasized the positive impact of these headsets on soldiers, stating that they would "keep soldiers safer and make them more effective." The program aims to deliver superior situational awareness, enabling efficient information sharing and decision-making across various operational scenarios.
Microsoft's Commitment to Mixed Reality
While Microsoft recently underwent workforce adjustments in its HoloLens team, the company remains steadfast in its commitment to advancing mixed reality technology. The IVAS headsets represent a significant stride in this direction, promising to redefine soldier technology and improve the effectiveness and safety of soldiers on the battlefield.
With ongoing investments and partnerships with organizations like the US Army, Microsoft's mixed reality business continues to evolve and shape the future of technology in multiple sectors.