In a thrilling announcement, THQ Nordic, in collaboration with developer Owned by Gravity, has unveiled plans to bring "SpellForce: Conquest of Eo" to the PlayStation 5 and Xbox Series consoles in the year 2023. This exciting news opens the door to a world of fantasy strategy and adventure for console gamers.
"SpellForce: Conquest of Eo" originally debuted on PC, captivating players with its enchanting gameplay and immersive world. The game made its initial appearance on platforms such as Steam, Epic Games Store, and GOG on February 3, 2023, priced at $29.99 / €29.99 / £24.99. Now, console enthusiasts can look forward to experiencing the magic and grandeur of Eo.
One of the standout features of "SpellForce: Conquest of Eo" is the freedom it grants players. At the outset of their journey, gamers can choose from various schools of magic, setting the stage for a unique and personalized adventure. As they traverse the procedurally generated world, they'll encounter a diverse array of adversaries, ensuring that each new playthrough feels fresh, unpredictable, and exhilarating.
Key Features to Excite Gamers
The game boasts an array of enticing features that promise to captivate strategy and RPG enthusiasts:
Hybrid Gameplay: "SpellForce: Conquest of Eo" expertly combines turn-based strategy with 4x elements, delivering short yet intense turn-based tactical battles, and immersing players in an epic RPG experience.

Heroic Leaders: Players can recruit individual heroes, each embarking on their personal quest, to lead their troops into battle, adding depth and complexity to the gameplay.

Procedural Campaigns: With procedurally generated campaigns, adventurers will always find something new on the horizon, ensuring that no two journeys are alike.

Tower Building: Construct and customize your wizard's tower, determining their path and shaping their destiny.

Varied Opponents: Encounter a variety of main opponents, each with their unique strategy and motivations, making for challenging and engaging encounters.

Interactive Grimoire: Delve into the living interactive grimoire, unlocking secrets and spells that will aid you in your quest.

Crafting and Factions: Master the art of crafting, creating everything from magical runes to undead minions as you navigate the intricate web of faction relations and alliances.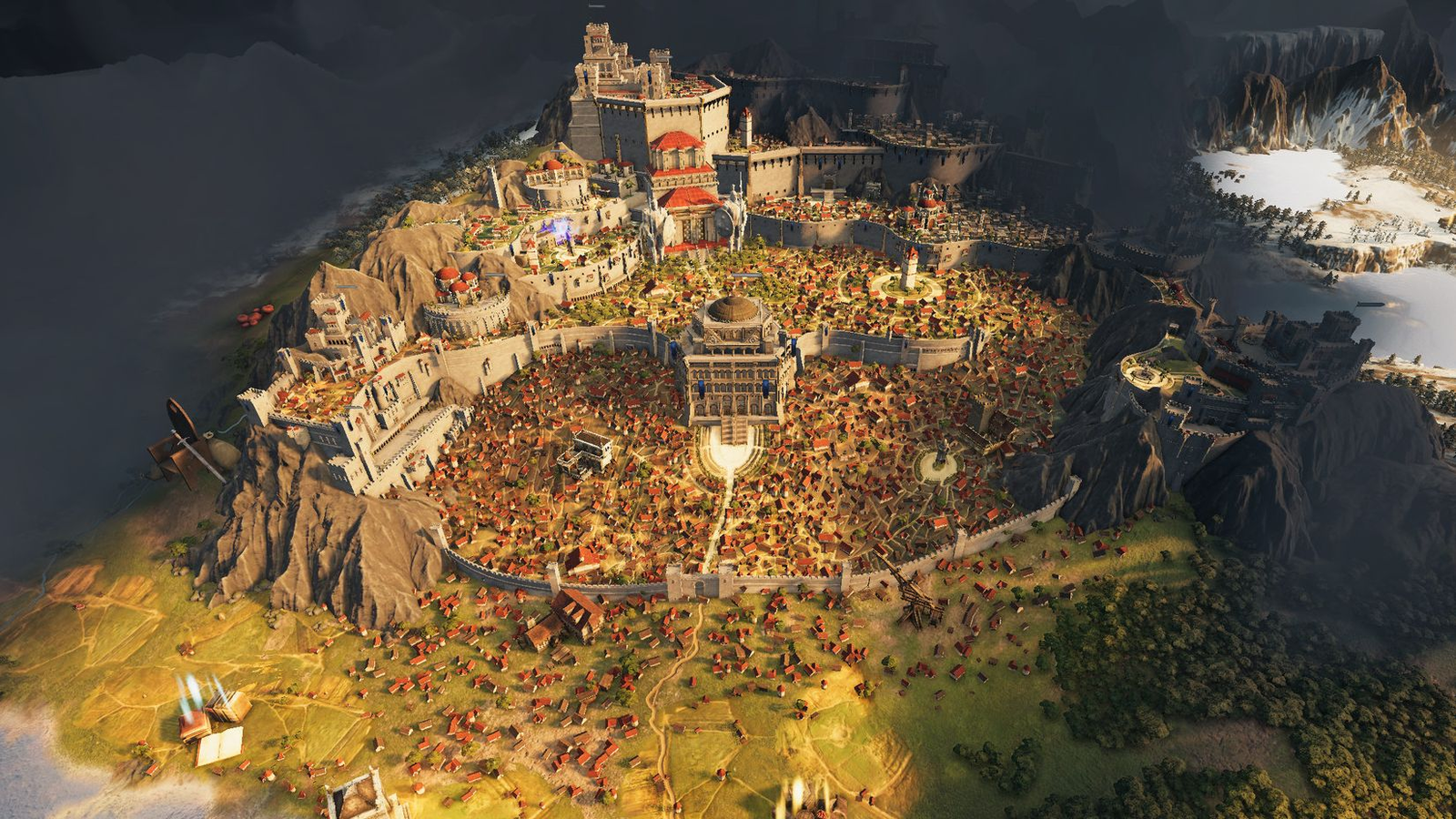 As "SpellForce: Conquest of Eo" prepares to extend its magical grasp to the PlayStation 5 and Xbox Series consoles in 2023, gamers can look forward to a rich and immersive fantasy world filled with adventure, strategy, and endless possibilities. This upcoming release promises to be a captivating addition to the world of console gaming, inviting players to embark on an unforgettable journey through the mystical realm of Eo.
Studio Ghibli Fans Rejoice: If Studio Ghibli's enchanting worlds captivate you, you'll be thrilled with the Ghibli-inspired landscapes and narrative of "Ashina: The Red Witch". Discover what makes this game a must-play!