The resurgence of Loki has breathed new life into the Marvel Cinematic Universe (MCU) following a lukewarm reception of two Phase 5 projects this year, Ant-Man and the Wasp: Quantumania and Secret Invasion. While these releases fell short of expectations among critics and audiences, Loki, Marvel's most popular streaming series, is back and thriving.
The first episode of Season 2, which premiered in early October, drew 10.9 million views over its initial three days, making it Disney+'s second-best premiere in 2023, only behind The Mandalorian's Season 3 opener. However, as Loki regains momentum, reports reveal that Marvel is undergoing a significant transformation in its television production strategy.
Recently, The Hollywood Reporter delved into the challenges faced during the development of Daredevil: Born Again, the highly anticipated Disney+ series set to reunite Charlie Cox's Matt Murdock and Vincent D'Onofrio's Wilson Fisk, the prominent duo from Netflix's Daredevil series that concluded in 2018.
Despite substantial progress on the series, Marvel made the tough decision to halt production, dismissing head writers Chris Ord and Matt Corman. This shake-up also extended to the removal of the show's directors for the remainder of the season. However, Daredevil's overhaul is just one facet of the comprehensive changes that Marvel is reportedly implementing.
Starting with WandaVision's premiere in January 2021, Marvel attempted to apply its proven cinematic formula to its TV content, departing from traditional television production methods. Instead of employing showrunners, Marvel assigned film executives to oversee each series, a decision that faced criticism from industry insiders.
Rather than ordering pilot episodes, the studio opted to shoot entire seasons costing $150 million or more, then addressing any issues in post-production and reshoots. Marvel also adopted shorter, self-contained seasons with around six to nine episodes that neatly wrapped up their own stories or set the stage for future MCU projects.
As an anonymous industry source described Marvel's approach to The Hollywood Reporter, "TV is a writer-driven medium; Marvel is a Marvel-driven medium."
Marvel eventually learned that movies and television are not interchangeable, enduring a costly learning curve and a decline in viewership for recent series, along with production complications, especially with Secret Invasion. As a result, Marvel is now embracing a more traditional approach to TV production.
The studio is planning to hire showrunners and retain full-time TV executives, with these showrunners involved in writing pilot episodes and show bibles. Moreover, Marvel is shifting its focus from creating standalone seasons to allowing narratives and characters to evolve over multiple seasons. In essence, Marvel aims to create more series in the vein of Loki.
Of the nine Disney+ series produced by Marvel Studios so far, Loki is the sole live-action show to secure a second season. While a second season of the animated "What If…?" is slated for release around Christmas, Loki's renewal is noteworthy, given its immense popularity.
After two episodes of Season 2, the benefits of adopting a multi-season format are already evident. Loki's first season offered an exhilarating sci-fi journey through time and space, laying the foundation for the Multiverse Saga. More importantly, it delved deeply into the character's development and provided a self-contained story.
As Marvel's head of streaming, television, and animation, Brad Winderbaum, emphasized, a series should work beyond its connections to other projects or its potential for film crossovers. This should be a self-evident point after more than 15 years and 40 projects since "Iron Man" launched the MCU.
Yet, balancing the complexities of MCU storytelling has grown increasingly challenging over time, given the ever-expanding universe and interconnected narratives that sometimes hinder individual projects.
By extending its narrative across multiple seasons, Loki had the freedom to conclude its first season with a remarkable season finale that didn't rely on a typical CGI spectacle or serve as mere setup for future films.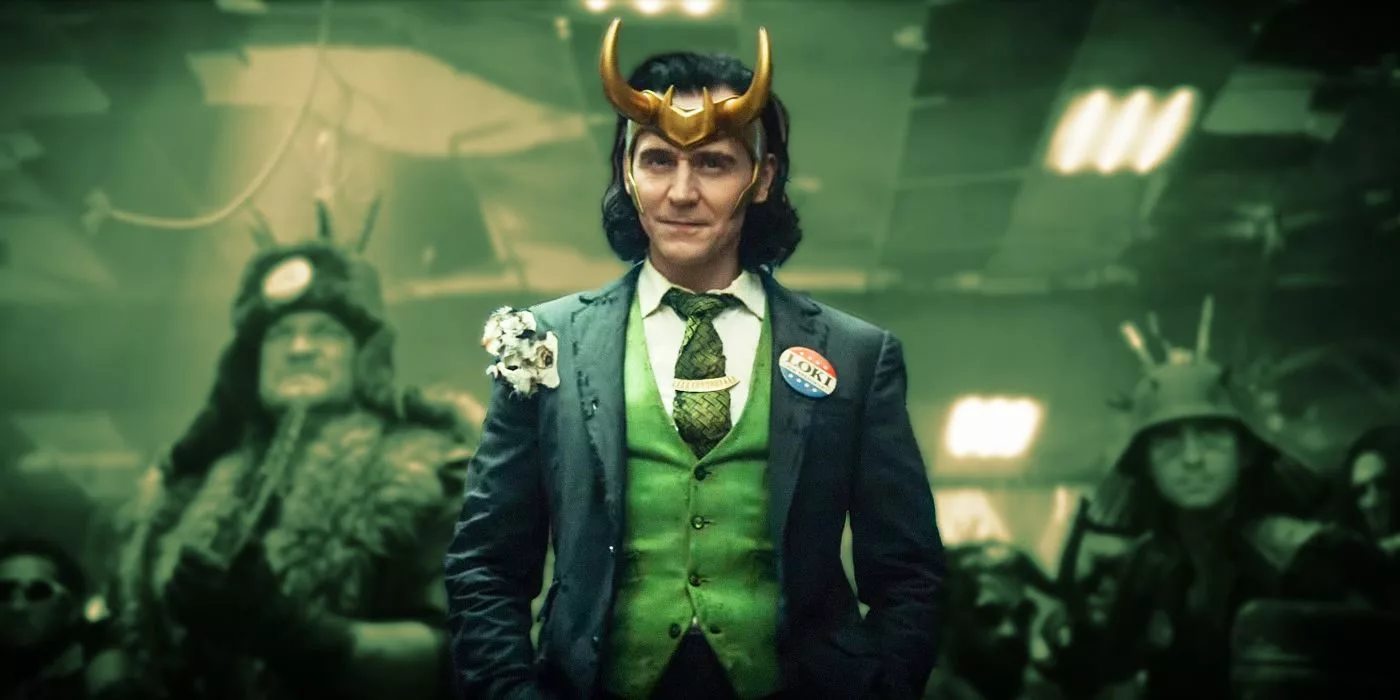 Season 2 continues to expand the Time Variance Authority's world and further develop Loki's character, offering space for the exploration of supporting characters and the introduction of new faces.
Marvel's reported shift in its TV production approach could still benefit Loki, should the show continue for a third season. Although the series earned a rare renewal for a second season, it retained certain elements of Marvel's previous TV approach, including the absence of a traditional showrunner and the standard six-episode seasons.
While series creator Michael Waldron remains an executive producer for Season 2, Eric Martin has taken over as head writer, and a new team of directors has replaced Kate Herron after she directed the entire first season.
If Loki secures another renewal, the series could delve deeper into its characters and the intricacies of the TVA. Given the narrative possibilities of the multiverse, Loki has the potential for a lasting impact and has already garnered a dedicated audience.
If Season 2 concludes the series, it remains to be seen whether the show's narrative will be sacrificed to advance the MCU's broader goals, particularly regarding characters like He Who Remains and Kang the Conqueror in the Multiverse Saga.
Marvel's new approach to TV will take some time to show its effects. "Echo," the next series on Marvel's streaming slate.