In a captivating new trailer for "Napoleon," Joaquin Phoenix takes the reins in a compelling performance that promises an action-packed and drama-filled historical epic. Renowned for his expertise in crafting historical and period pieces, director Ridley Scott, known for his work on films like "Gladiator" and "The Last Duel," offers a heart-pounding narrative in his latest production.
The trailer showcases colossal battle scenes reminiscent of "Game of Thrones' Battle of the Bastards" and delivers powerful monologues, giving audiences a glimpse into Joaquin Phoenix's latest dramatic portrayal.
The trailer opens with a glimpse of the French general's brilliant yet brutal battle tactics, revealing the unwavering dedication and cunning of Napoleon Bonaparte, portrayed by Joaquin Phoenix. Despite facing disdain from the upper echelons of society, Bonaparte's story is one of remarkable ascent from an unexpected underdog to one of history's most iconic figures.
Inspired by historical luminaries like Alexander the Great and Julius Caesar, Bonaparte carved out a path for himself and eventually crowned himself Emperor during the tumultuous era of the French Revolution.
As fans of Phoenix might expect, the actor immerses himself entirely in the character, capturing Bonaparte's piercing gaze and enigmatic sneer. Notably, the trailer is set to the haunting sounds of a slowed-down version of Black Sabbath's "War Pigs."
In addition to the numerous shots of Joaquin Phoenix as the titular commander, the trailer provides a glimpse into the romantic relationship between Bonaparte and Empress Joséphine, played by Academy Award-nominee Vanessa Kirby ("Pieces of a Woman").
The ensemble cast of Ridley Scott's latest feature includes talented actors like Ludivine Sagnier ("Lupin"), Matthew Needham ("House of the Dragon"), Tahar Rahim ("The Mauritanian"), Phil Cornwell ("Alan Partridge"), John Hollingworth ("The Queen's Gambit"), Ben Miles ("Andor"), Youssef Kerkour ("House of Gucci"), Gavin Spokes ("House of the Dragon"), Ian McNeice ("Rome"), Rupert Everett ("My Best Friend's Wedding"), Paul Rhys ("Chaplin"), Edouard Philipponnat ("House of Gucci"), and Mark Bonnar ("Catastrophe").
Where and When Can I Watch 'Napoleon'?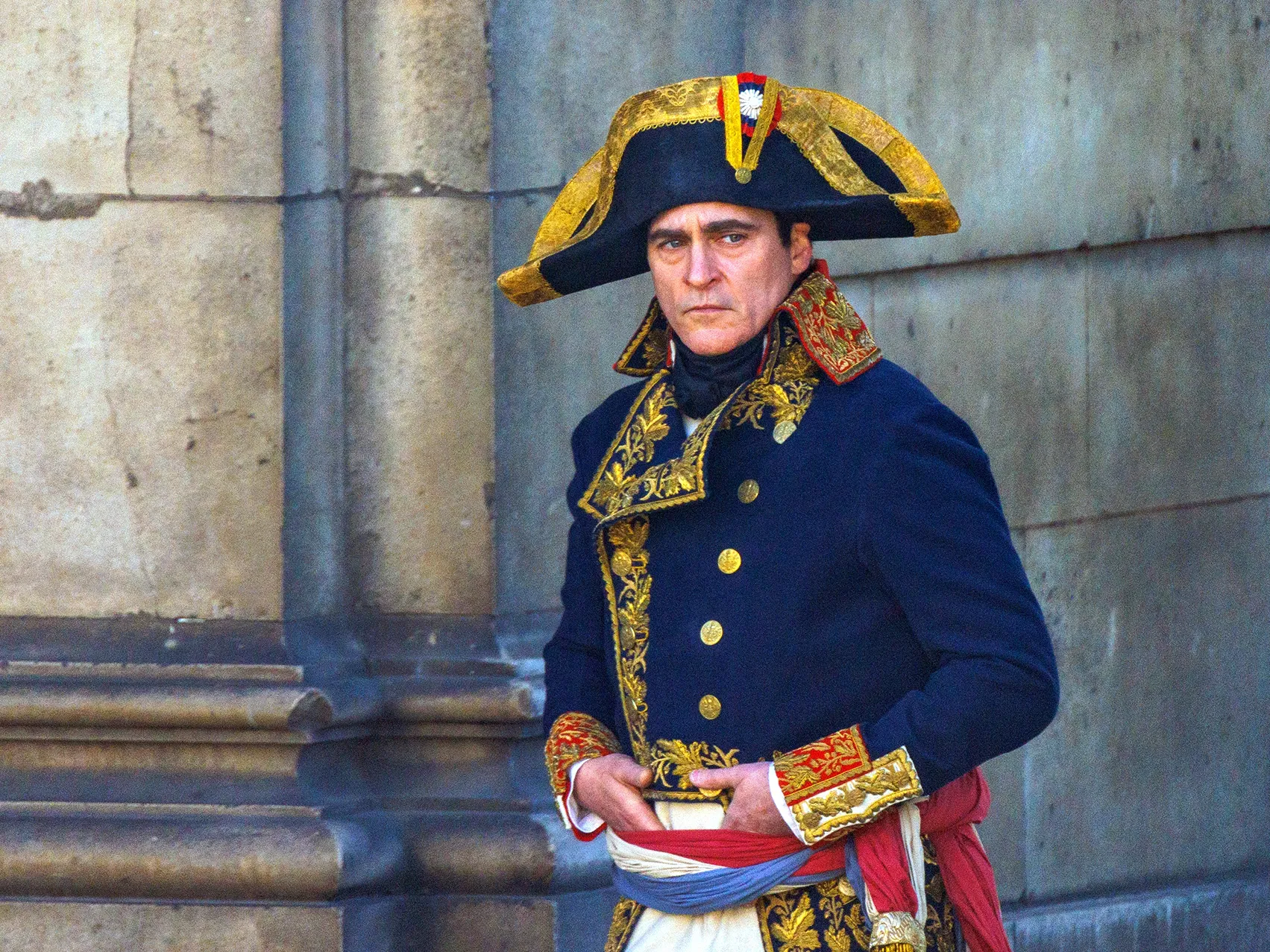 "Napoleon" is set to march into theaters on November 22, 2023, just in time to compete with a slew of films being released around the holiday season. As a collaborative effort between Sony Pictures Entertainment and Apple Studios, the film will eventually find its way to Apple TV+, although the exact release window has yet to be disclosed.
In addition to the traditional theatrical experience, viewers can anticipate the grandeur of "Napoleon" on IMAX screens, allowing them to immerse themselves fully in the tumultuous journey of one of France's most polarizing historical figures.