The world of entertainment mourned when the news of Ray Stevenson's passing hit, leaving a void in both Hollywood and the hearts of fans. Stevenson's portrayal of Baylan Skoll in Ahsoka, however, stands as a testament to his talent and dedication. As fans remember his performance with fondness, Lucasfilm faces a challenging decision regarding the future of the character he brought to life.
Ray Stevenson, a seasoned actor with an impressive repertoire, enthusiastically embraced the world of Star Wars in live-action. His presence at Star Wars Celebration 2023 was a highlight, as Stevenson radiated genuine excitement in anticipation of the audience's reception to his character, Baylan Skoll.
May 21, 2023, marked the tragic day when Ray Stevenson left this world, leaving the cast and crew of Ahsoka in mourning. Ahsoka's premiere episode paid a heartfelt tribute with the words "For Our Friend, Ray," underscoring the deep bonds he had formed within the Star Wars family. His fellow actors have consistently expressed their love for Stevenson, showcasing the joy he brought to the set and the void his absence now creates.
Baylan Skoll: A Character of Complexity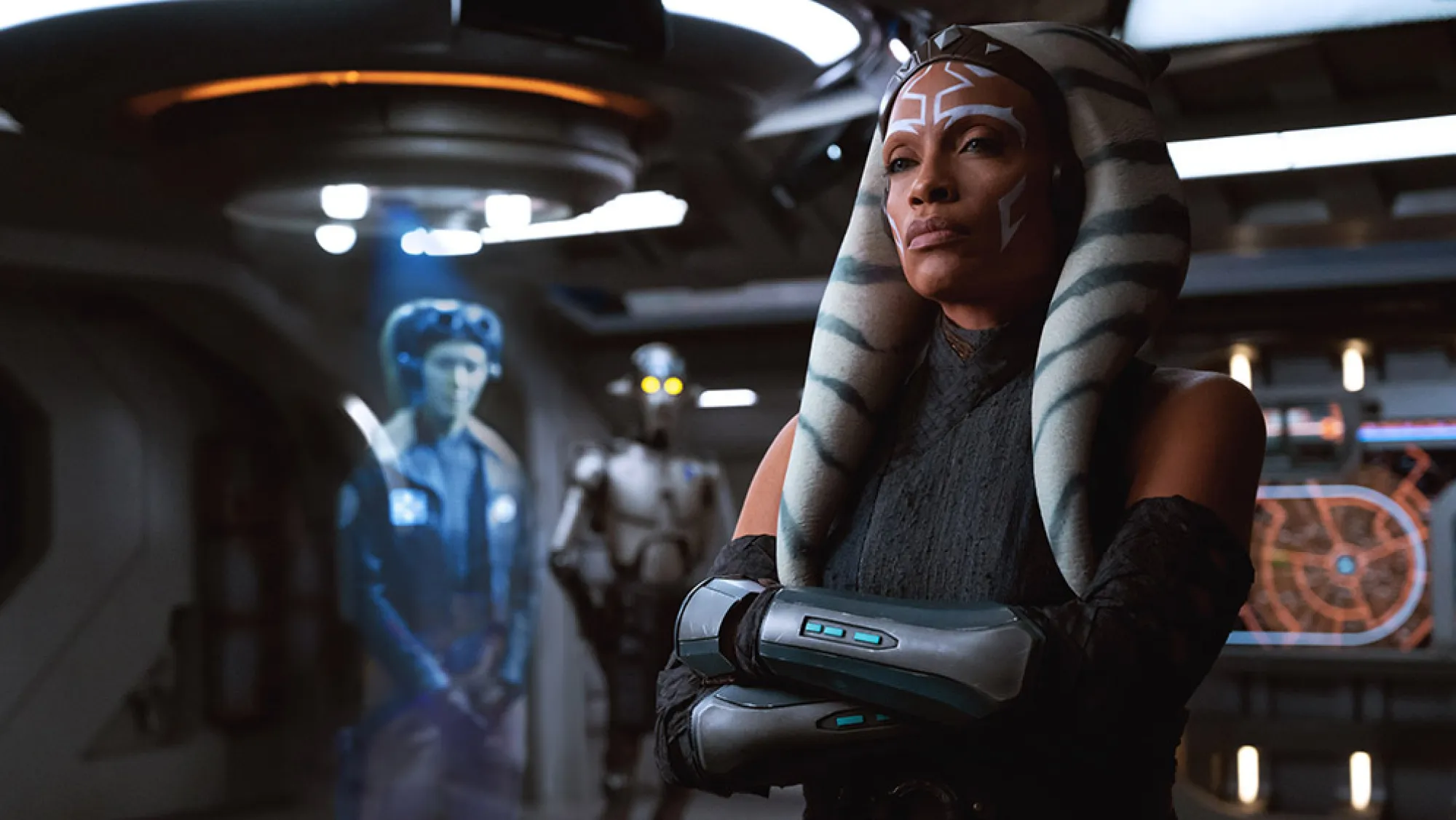 Baylan Skoll, the dark Jedi portrayed by Ray Stevenson, left an indelible mark on Ahsoka. The character's complexity and enigmatic motives added layers to the storyline. Stevenson's portrayal, marked by intensity and resolve, resonated with viewers.
The dynamic between Baylan and Ivanno Sakhno's violent Padawan, Shin Hati, was nothing short of exceptional. However, Baylan Skoll will be most remembered for the intense combat sequences he shared with Rosario Dawson's Ahsoka Tano; he proved to be a formidable adversary, nearly besting the beloved Jedi.
Ahsoka's storytelling left Baylan Skoll's background shrouded in mystery. How did he possess such knowledge about Anakin Skywalker, a closely guarded secret? His enigmatic motives, intertwined with the Mortis gods, hint at a grander role. Standing beside the statue of the Father, a cosmic being seeking balance between light and dark, hinted at a deeper agenda. This narrative direction ensures that Baylan Skoll's story cannot be left incomplete.
Lucasfilm's Difficult Choice: Recasting Baylan Skoll
The passing of Ray Stevenson has left Lucasfilm in a challenging position. Dave Filoni's storytelling has set Baylan Skoll on a path that demands continuation. The character's journey concludes ambiguously, with Baylan exploring Peridea and drawn toward a powerful Force presence that spans galaxies.
This direction leaves no room for writing out the character or repurposing existing footage as a tribute. To honor Ray Stevenson's legacy and to do justice to Baylan Skoll's character, recasting becomes the only viable option.
While recasting Baylan Skoll is an essential step for Ahsoka season 2 (or any future installments), it is a process fraught with challenges and emotions. Ray Stevenson was not just a colleague; he was a cherished friend to many within Lucasfilm. The pressure to handle this transition with sensitivity and precision is immense.
Moreover, the discerning Star Wars fanbase will be watching closely, demanding a continuation of Baylan's story that respects both the character and the actor who brought him to life.
In conclusion, the fate of Baylan Skoll hangs in the balance, a testament to the complex intersection of art, storytelling, and human emotion. Stevenson's legacy as Baylan Skoll lives on, and the decision to recast will be a pivotal one in ensuring the character's journey reaches its intended destination.