Huyang, the droid responsible for supervising the creation of lightsabers on the planet Ilium, has been a fixture in the Star Wars franchise since its appearance in The Clone Wars.
The robot was built 25,000 years before the Battle of Yavin and has assisted many young Jedi, including Yoda, in crafting their first lightsabers. In the latest trailer for Ahsoka, Huyang makes an unexpected return, uttering the cryptic line, "Perhaps it's time to start over again."
This one sentence has sparked numerous questions among Star Wars fans. What does Huyang mean by starting over? Is he referring to rebuilding the Jedi Order with Luke Skywalker? The return of this ancient droid, who has been in service to the Order for thousands of years, is both surprising and intriguing.
One of the most significant aspects of Huyang's return is his connection to Yoda. As a padawan, Yoda would have encountered the droid and benefited from his expertise in lightsaber crafting.
The return of Huyang raises the question of what other Jedi artifacts and knowledge Yoda may have possessed that could play a role in the rebuilding of the Order.
Furthermore, the return of Huyang begs the question of where the droid has been since the days of the Empire. In Jedi: Fallen Order, players visit Ilium during the reign of the Empire, but there is no sign of the droid.
Did someone take him, or was he deactivated? This is just one of the many questions that Ahsoka may answer in the upcoming series.
The return of Huyang also opens up the possibility of exploring the history of the Jedi Order and the role of ancient artifacts in the Star Wars universe.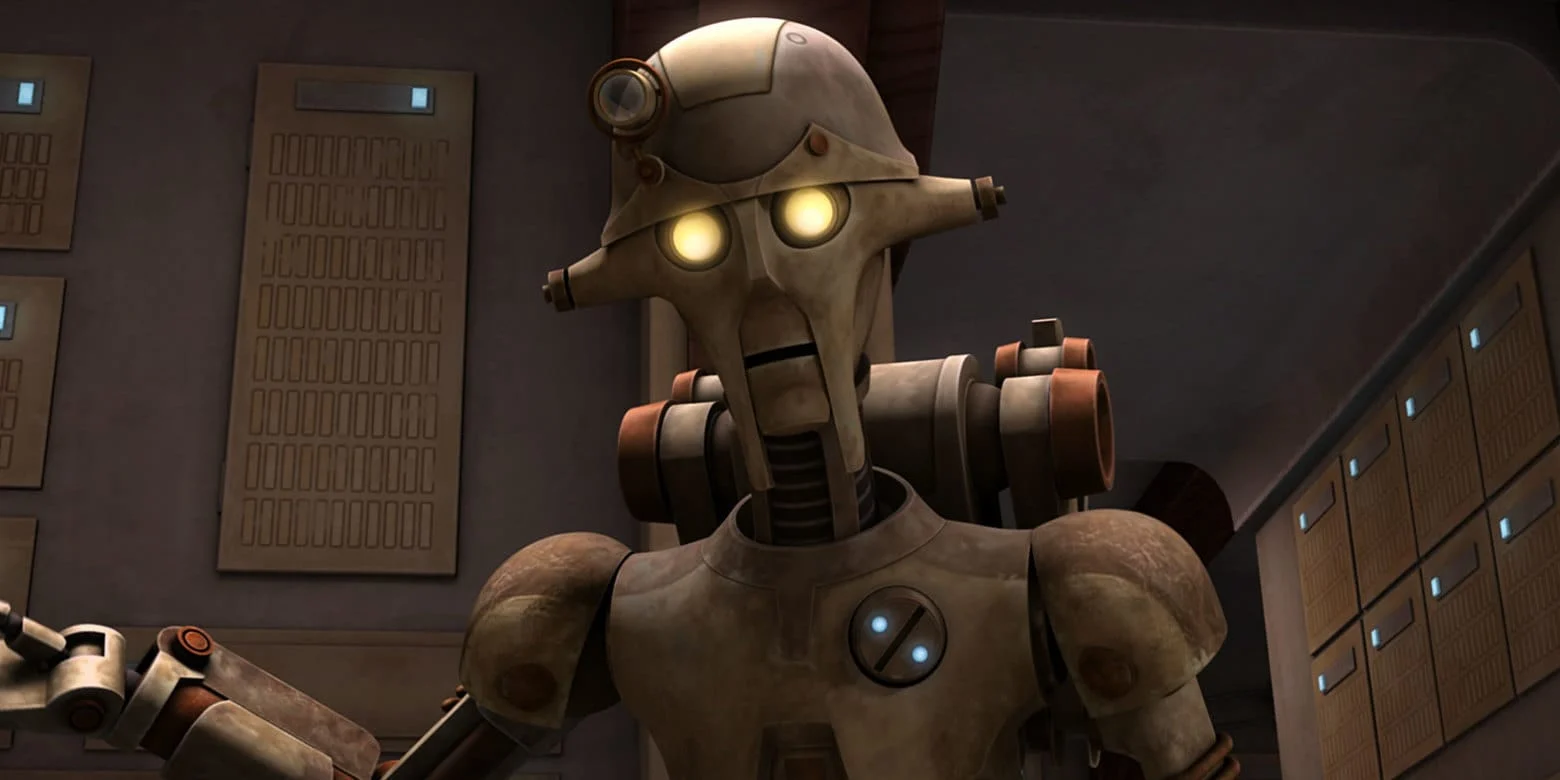 As the franchise continues to expand, there is potential to delve deeper into the lore and discover new connections between characters and events.
In conclusion, the unexpected return of Huyang in Ahsoka has raised many questions and sparked excitement among Star Wars fans.
His connection to Yoda and the rebuilding of the Jedi Order, as well as his whereabouts during the days of the Empire, are just some of the mysteries that Ahsoka may explore in the upcoming series.
The return of this ancient droid adds a new layer of depth to the Star Wars universe and promises to deliver an exciting new chapter in the franchise's history.