Lempo is a first-person psychological horror game that immerses players in a haunting Finnish forest. Developed by Finnish studio One Trick Entertainment and published by PID Games, Lempo draws inspiration from Finnish folklore to create an eerie world that avoids traditional horror tropes.
You play as Paul, an ordinary office worker who finds himself mysteriously transported to the mystical Metsänpeitto forest after a routine day at the office. Trapped in an unknown realm that feeds on human souls, your goal is to uncover the secrets of the woods and escape before you meet your doom.
Blending paranormal mystique with survival horror, Lempo delivers an experience rooted in exploration, environmental storytelling and challenging puzzles. With no hand holding or waypoints to guide you, traversing the dark, intricate forest environments tests your orientation skills and nerve. Strange clues, disturbing notes and creepy encounters must be pieced together to unravel the stories of those lost before you.
Shunning jump scares and gore, Lempo builds psychological tension through a pervasive sense of isolation and helplessness. Patience and perceptiveness are rewarded over reflexes and speed. As an independent title from a debut studio, Lempo brings innovation beyond AAA horror conventions.
Join us as we delve deep into the ciphered woods of Lempo. Discover how immersive environments, cerebral gameplay and Finnish folklore intertwine to breed disquieting dread. Our hands-on review will unveil whether One Trick Entertainment has crafted a compelling, terrifying vision or merely lost its way in the darkness.
Navigating the Maze-Like Woods
At its core, Lempo's gameplay centers around exploration and puzzle solving. You'll spend most of your time wandering through the dense, maze-like forest, searching for clues and interacting with objects to unlock new paths. With no map, compass or objective markers, navigation relies solely on your memory and environmental clues. It's easy to get turned around in the winding, identical-looking woods. Landmarks like rocky outcroppings, abandoned shacks and eerie altars serve as anchors. The sense of being directionless and lost in the wilderness is expertly evoked.
Controls are intuitive, letting you walk, run, crouch, look around, zoom in and interact with ease using the DualSense controller. The responsiveness makes moving through the environment feel natural. Puzzles involve finding and manipulating items, unlocking combination locks by piecing together clues, and activating mechanisms to open gates or bridges. Solutions require deductive reasoning and pattern recognition. For example, deducing the dates of death on gravesite markers reveals a number combination. These cerebral challenges strike an admirable balance between fairness and difficulty.
Problem solving is hugely rewarding, creating gratifying 'Eureka!' moments. Less fulfilling are the sporadic quick-time events, like button-mashing sequences while squeezing through narrow caves. These feel out of place. Combat and chase sequences are also underwhelming. Your only defense against the ghoulish creatures stalking the woods is running and hiding. This adds tension at first but becomes repetitive. The AI is easily exploited too – I lured pursuers into traps to escape unscathed.
While riddles and navigation keep gameplay engaging, Lempo suffers from repetition and pacing issues. Many areas appear copy-pasted, relying on familiar loops of scouring the environment and backtracking across similar clearings. The 8-10 hour length also feels padded in parts. Just as frustration sets in, progression opens up with new, intriguing spaces to rediscover your bearing.
Overall, Lempo succeeds most as a slow burn walking simulator demanding mental stamina over reflexes. The minimal HUD and lack of hand-holding instill profound disorientation. While combat and chase sequences feel underbaked, the core loop of exploring cryptic environments to solve uncanny puzzles delivers regular moments of hard-fought victory. Persistence and perception are rewarded with progression. Just don't expect gameplay innovation on par with Lempo's immersive world and enigmas.
Explore the Depths of Psychological Horror: "Uncover the dark and twisted world of Suitable Flesh. Our in-depth review of Suitable Flesh delves into its Lovecraftian influences and the mind-bending journey of its protagonist. A must-read for horror enthusiasts!"
An Eerie Forest Realm Pulsing with Mystery
The abandoned rural forests of Lempo forge an unsettling realm brimming with paranormal unease. The woodlands instantly instill a pervasive sense of isolation and vulnerability. With dense stands of ominous trees swallowing the sky and no signs of civilization, you feel utterly lost in the untamed wilderness. Haunting sound design layers whistling winds, rustling leaves and creaking branches to enhance the foreboding atmosphere.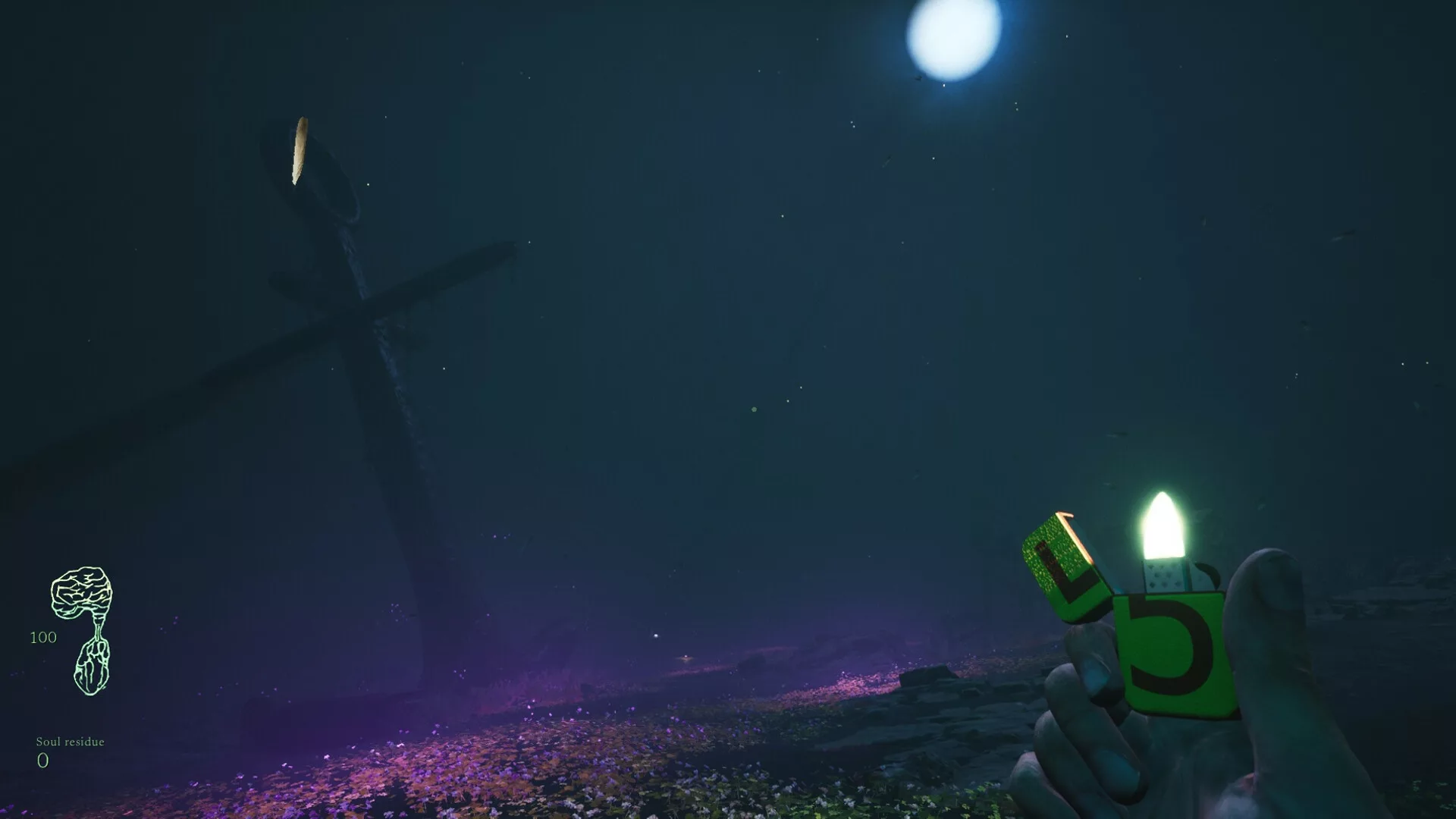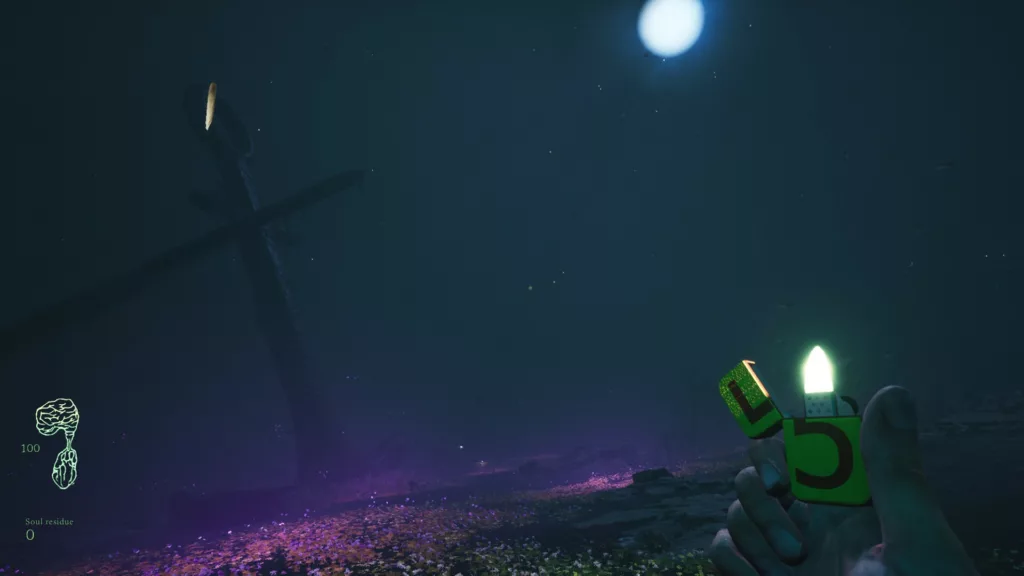 Intricate details in the natural environments provide immersive eye candy. Mossy trunks, gnarled roots and underbrush have photorealistic textures. Dim lighting creates an organic chiaroscuro effect with rays of sun piercing the canopy. The expert audiovisual artistry transports you into the humid, earthy forest. Exploring dim caves and following babbling brooks reveals striking views, rewarding investigation.
What truly unnerves are the unnatural, anachronistic touches hinting at supernatural forces. Flickering candles, pagan-like altars and abandoned camping supplies contrast the untainted wilderness. Finding a ringing payphone or fuel canister in the remote woods escalates the uncanniness. The deeper you delve, the more reality and nightmare blend.
The outdoor environments eventually give way to surreal, disturbing dungeon spaces. An abandoned asylum harbors blood-smeared cells and satanic graffiti. An underwater temple, reminiscent of ancient ruins, must be navigated while oxygen depletes. These radical departures from the surface woods enhance the otherworldly atmosphere. However, some areas like the asylum lean on horror cliches at the expense of coherence with the rural Finnish setting.
Where Lempo unequivocally succeeds is crafting a setting brimming with moody mystique. The masterful sound and visuals compose a haunting forest imbued with the unexplained. Superb environmental storytelling constantly suggests a sinister history begging to be uncovered. While indulging in some tropes, Lempo more than delivers on transporting players to an unnerving realm between reality and nightmare. Just mind the shadows between the trees.
A Fragmentary Tale Hidden in the Woods
Lempo's narrative unravels in fragmented pieces as you uncover notes, documents and environmental clues about the cursed forest. The main story follows Paul searching for escape after his inexplicable teleportation to the woods. Via collectibles, we learn about Dr. Nieminen, a physician experimenting on patients before going mad. Another arc follows a woman pursuing her missing son into the forest. These threads tie together through supernatural folklore.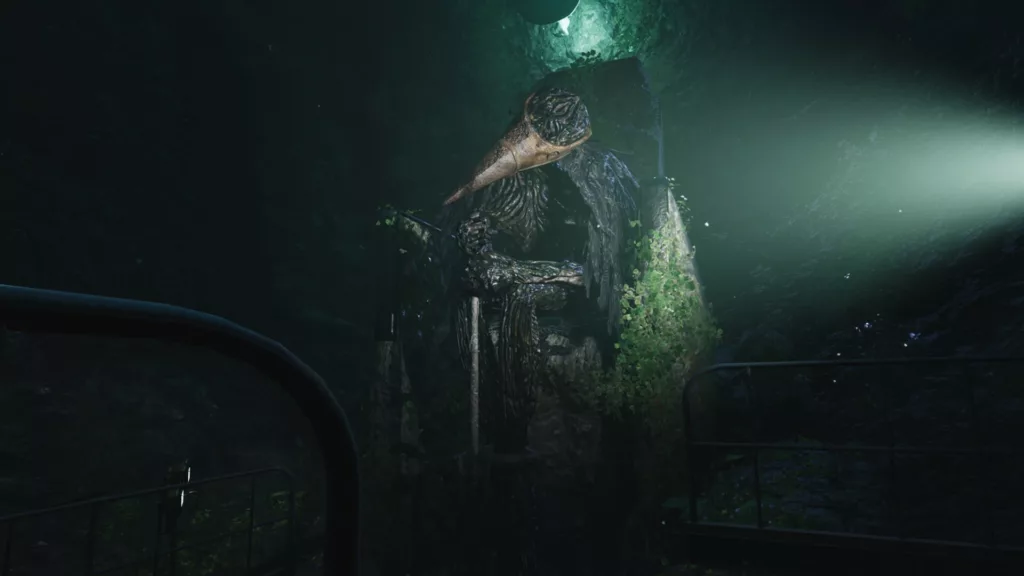 The fragmented storytelling proves highly effective for a slow-burn horror title. Details emerge gradually through texts rather than cutscenes. Like archaeologists, players piece together these artifacts to illuminate the disturbing truths of Metsänpeitto. This discovery-driven approach puts you directly into the investigation. However, the lack of linearity means side-notes are easily missed. Key events could use more explicit highlighting.
Protagonist Paul remains thinly characterized as an everyman vessel for the player. However, notes from his forgotten past add intrigue, suggesting there may be more to his sudden teleportation. The creepy ghosts haunting the forest exude more personality as eccentric tricksters. Standouts include a dancing ballerina and upside-down accordion player. Their playful unnervingness brings levity between tense survival sequences.
Dr. Nieminen emerges as the most complex figure, transforming from a well-meaning physician to unethical body snatcher to tortured soul. His chilling notes detail experimental horrors before insanity took hold. In a climactic encounter, he comes across as both villain and victim. This nuanced portrayal made him the most memorable character. Still, more time devoted to his changing motivations could have enhanced the tragedy.
Where Lempo falls short is fully connecting its strongest elements – the folklore, missing child search and asylum experiments – into a focused emotional arc. The story remains too fragmented to unite the creepy lore with empathetic characters. That said, the unanswered questions compellingly evoke a ghost story told in hushed whispers. Additional playthroughs invite players to analyze how each piece tightly interlocks.
Overall, Lempo succeeds at environmental storytelling but lacks narrative cohesion. Gradual immersive discovery of a haunting history trumps reliance on cutscenes and speeches. Yet, the loose plot threads fail to unite with enough resonance. For fearful ambiance over profound drama, Lempo certainly delivers. Just temper hopes for an emotionally gripping horror tale on par with its masterful atmosphere.
Cerebral Puzzles Test Observation and Logic
Lempo's heavy emphasis on environmental puzzles sets it apart from typical horror titles emphasizing reflexes and combat. Throughout the journey, players must exercise keen observation, deduction and critical thinking to overcome challenges. Solutions involve deciphering number combinations, aligning symbols, activating mechanisms in the correct sequence and navigating maze-like geometry puzzles.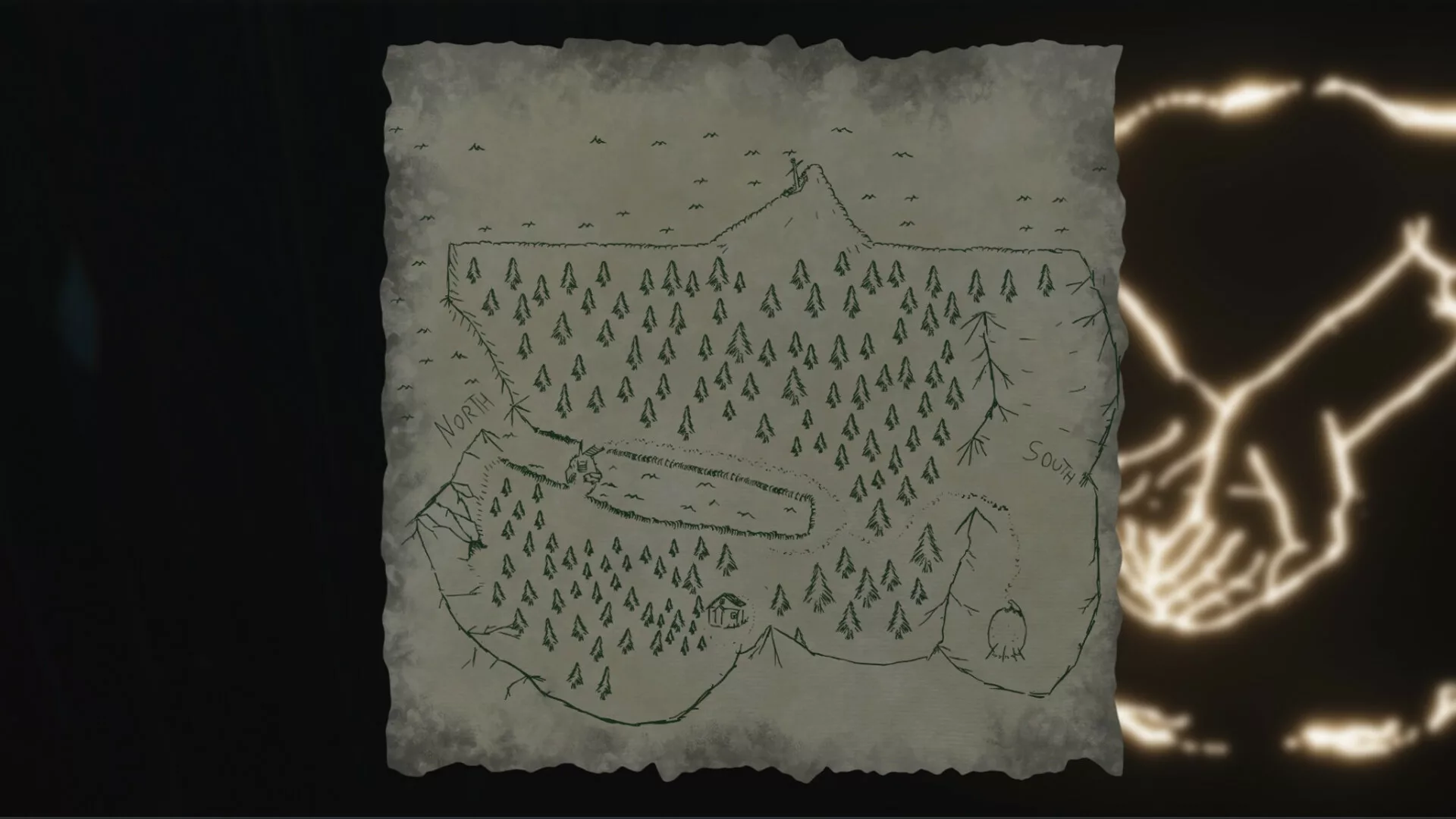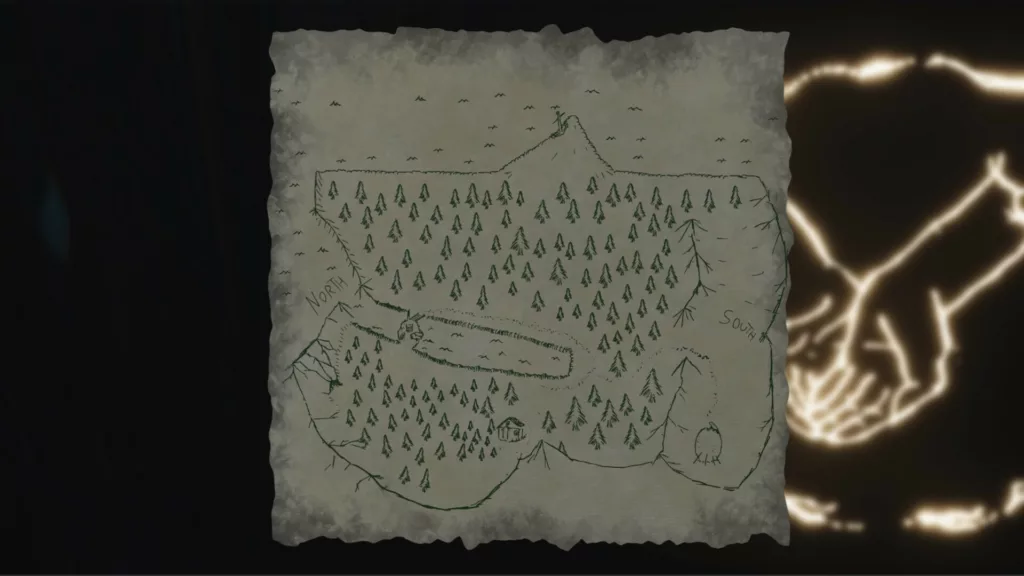 Some puzzles have multiple steps, requiring you to connect clues from across different locations. A treehouse door code is uncovered by scrutinizing dates on graves in a nearby cemetery. This encourages thorough exploration rather than rushing. The multi-stage puzzles also feature smart variations when reused to avoid repetition.
Physics-based challenges also test your reasoning skills. Placing objects on pressure plates to open gates prompts you to experiment with weight distribution and angles. Electrical puzzles require redirecting current to power devices. While not overly complex, these brain teasers break up the monotony between clue hunting.
The game deserves praise for its logical puzzle integration. Solutions relate directly to the spooky environment and lore rather than feeling artificially injected. Deciphering the crazed scribblings of Dr. Nieminen to open his bunker door proves an unsettling delight. Less immersive are the maze drawings found on rocks and walls. These feel out of place in the naturalistic setting.
Lempo also stumbles in difficulty tuning. Some puzzles seem too easy or opaque. I solved a few by accidental experimentation rather than deduction. However, the expansive environments ensure you can move on to another challenge if stuck. Alternating puzzle types also smoothes out difficulty spikes so they don't halt progress.
Overall, the cerebral challenges are a highlight complementing the immersive atmosphere. The emphasis on logic and observation over quick reflexes aligns neatly with Lempo's themes of perception and sanity. Even frustrations from obtuse puzzles reinforce the theme of desperate disorientation. While not revolutionary in design, the head-scratchers consistently enhance the haunted forest with satisfying 'Aha!' payoffs. Just be prepared to give your noggin a strenuous workout.
Immersive Visuals and Sounds That Heighten the Horror
Lempo's graphics excel at realizing the haunting Nordic forest with impressive fidelity and artistry. The photorealistic environments brim with granular details in vegetation, weathering and lighting. Crisp textures and assets hold up nicely even when examined closely. Impressive draw distances reveal no pop-in or clipping when scanning the horizons. The tight visual polish outshines many AAA horror titles.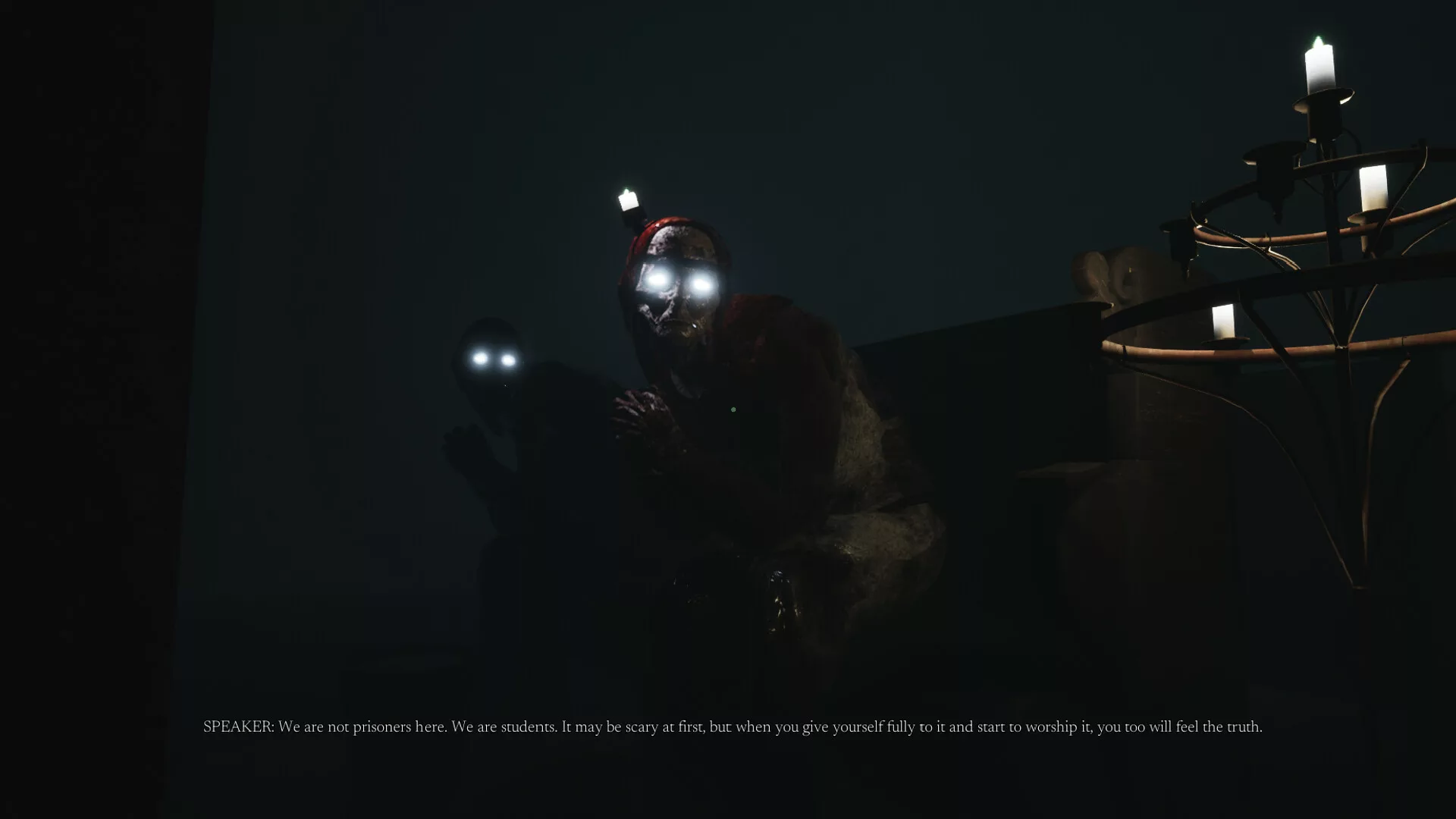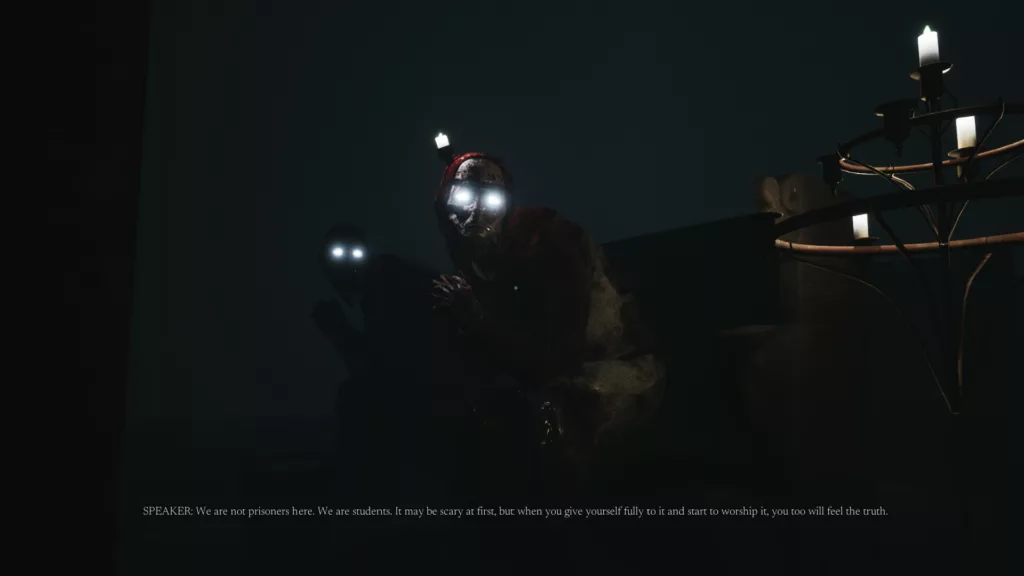 Complementing the somber natural environments is a minimalist UI. With no minimap, objective markers, or obtrusive prompts, the screen is uncluttered and immersive. The first-person view locks you into Paul's perspective. Effective post-processing creates a bleak, cold color palette accentuated by vivid momentary flares of red and orange.
Sound design is equally essential in manufacturing tension and unease. The ambient noises of the forest envelop your ears with hyperreal intimacy. Dynamic sound responds to your interactions, like footsteps crunching leaves or crows scattering from a thrown object. The minimalist score knows when to remain silent, allowing the environment to unsettle your nerves.
Less impressive are some wonky animations in cutscenes and certain repetitive asset use in claustrophobic dungeon areas. A few odd graphical glitches also momentarily break immersion, like floating artifacts and textural flickering. However, these are forgivable nitpicks given the small team and polished whole.
By deftly leveraging environmental visuals and audio for fear factor, Lempo finds horrors that subdued AAA gore-fests miss. The refined aesthetics showcase artistic focus aligned with gameplay goals, not just technical muscle. For haunting atmosphere and immersion, Lempo is a powerfully persuasive showcase for graphics and sound in the service of slow-burning terror.
Lengthy Campaign with Replay Value
Lempo provides a meaty single player experience, clocking in around 8-10 hours for a standard playthrough. Factoring in the $20-30 price tag, the amount of quality content feels well worth the investment. The handcrafted environments brim with depth and secrets rewarding thorough exploration. Players seeking to rush could likely trim the time, but would miss many side stories and clues.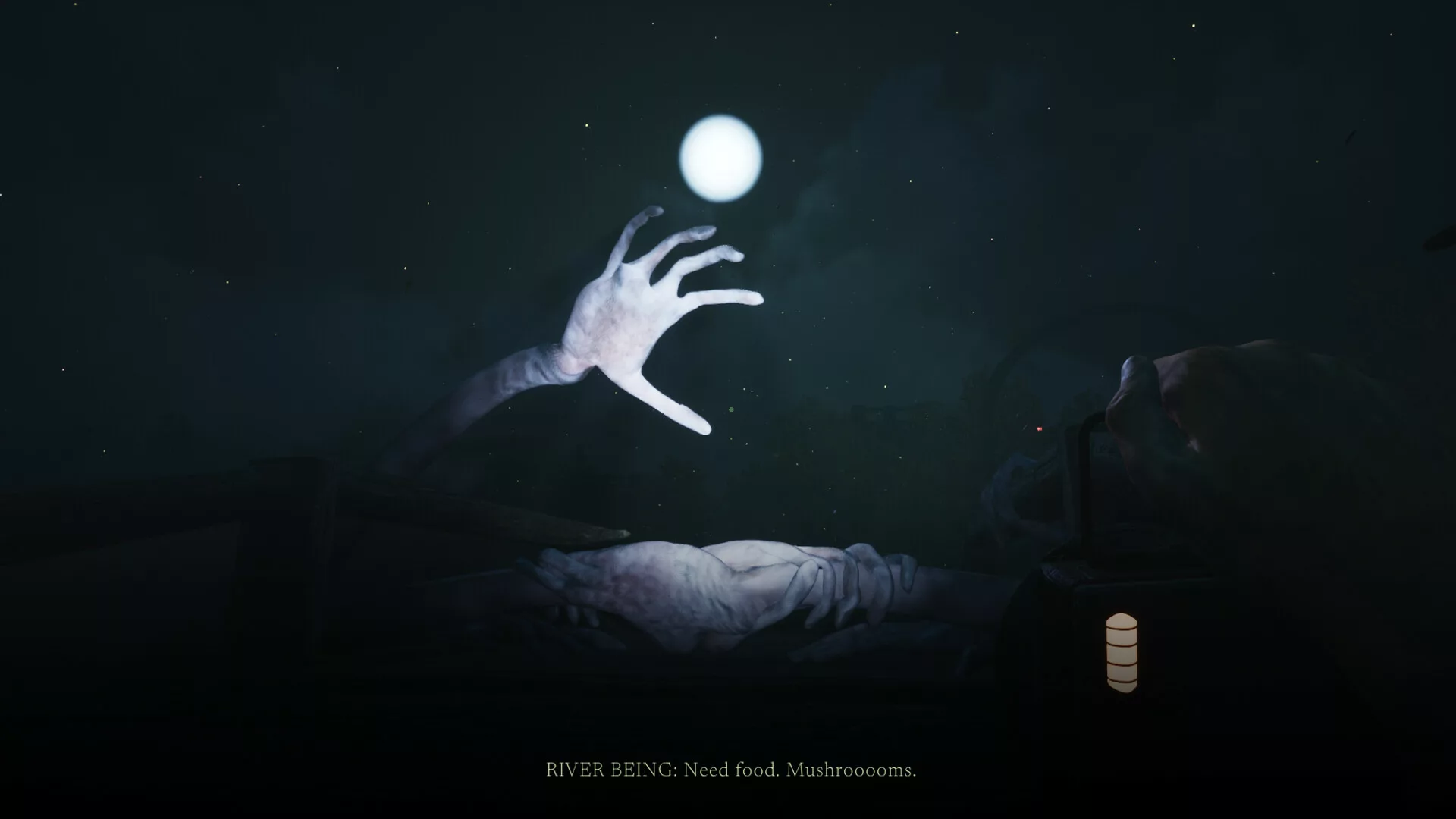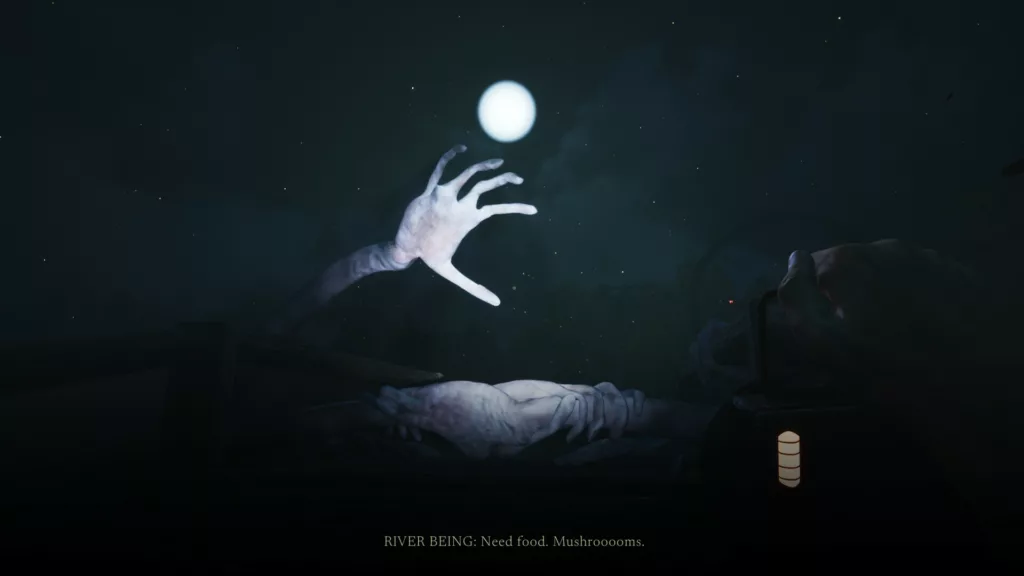 Strong replay value stems from Lempo's non-linear design. Many documents and artifacts containing backstory and lore are optional pick-ups. It's unlikely all narrative threads will be fully uncovered in one playthrough. The expansive forest also allows for different navigation paths that bring unfamiliar encounters and challenges.
Unfortunately, there are no multiplayer features or mod support to provide additional longevity currently. However, the developer hints at future content like new game plus modes and VR support for PSVR2 to encourage revisiting the nightmare. Post-launch DLC chapters expanding the mythos and environments could also hold promise.
Collectibles in the form of documents, recordings and artifacts provide powerful incentives for subsequent runs. Many contain narrative tidbits to help unravel Lempo's tantalizing mysteries. Their scattered placement means completionist runs could still yield surprises on the 2nd or 3rd attempt. There are also clever tricks and sequence breaks for speedrunners to shave times on repeat plays.
For a single player focused horror title from a small team, Lempo outperforms in delivering a memorably meaty and multifaceted experience. The handcrafted world rewards revisits to uncover its many secrets. While lacking multiplayer or modding prospects, upcoming DLC and improvements position Lempo as a horror tale worth revisiting. Just mind your sanity treading the cursed woods again.
The Highs and Lows of Horror in the Woods
Lempo's greatest strengths lie in its eerie, mystery-steeped environment and cerebral gameplay. The intricately crafted Nordic forest realizes a haunting realm brimming with supernatural unease. Expert audio and visual design make exploration consistently tense and immersive. Challenging puzzles and total lack of hand-holding also amplify the disorienting atmosphere. Piecing together the disturbing history purely through environmental clues provides an incredibly rewarding slow-burn horror experience.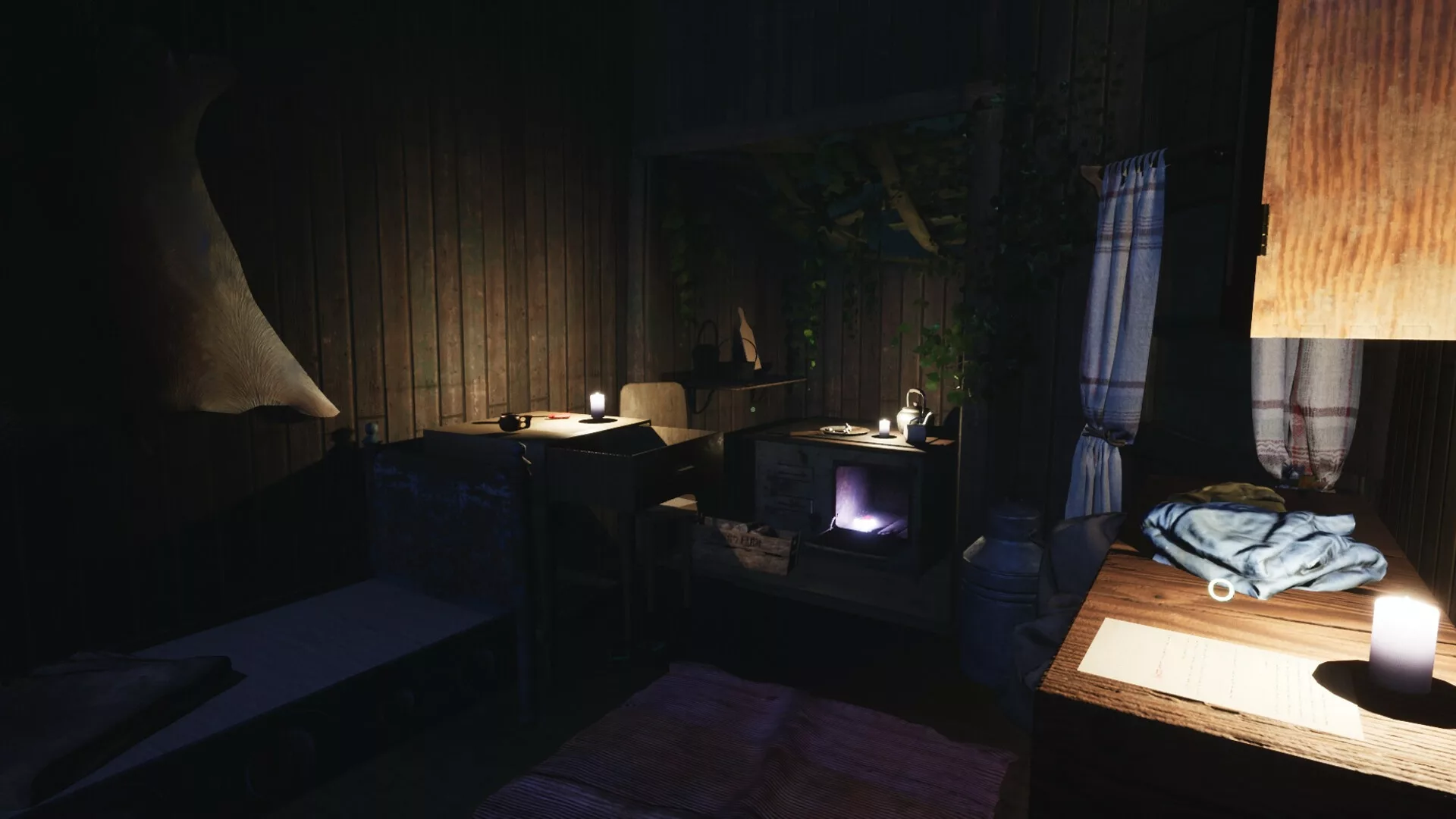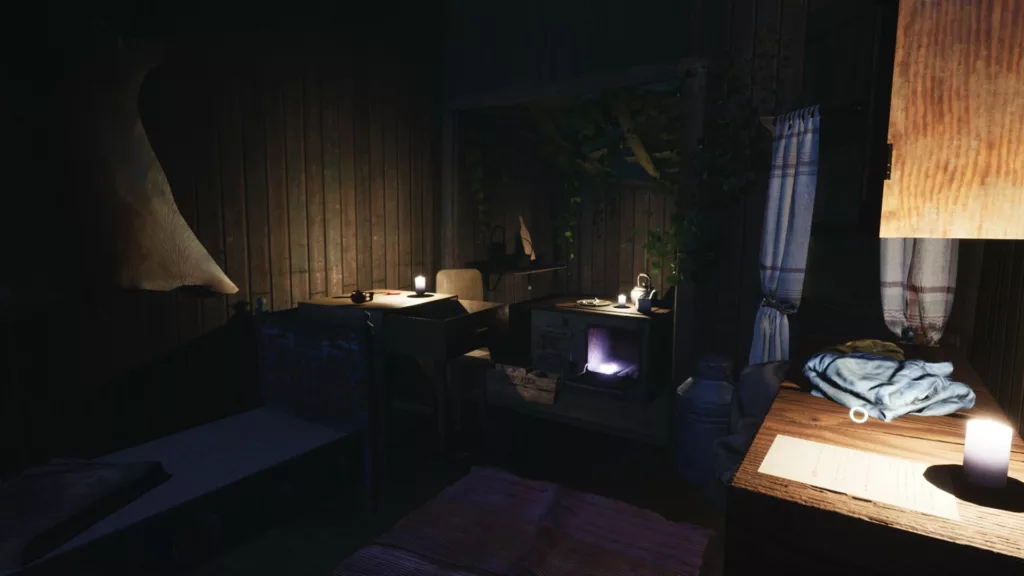 However, Lempo's fragmented narrative creates an emotional disconnect. The loosely connected story threads fail to fully capitalize on their creepy folklore and tragedy. More time devoted to key figures like Dr. Nieminen could have added empathetic depth. The gameplay also suffers from repetition in the later half as the constant environmental puzzles and backtracking become tedious.
Presentation is another high point, with polished graphics and minimalist UI letting the environments take center stage. But some players may find Lempo too slow, obtuse and demanding. Those desiring more intense scares, combat and set pieces should look elsewhere. Lempo shines when you savor the atmosphere and invest in unraveling its macabre mysteries.
In the end, Lempo succeeds tremendously as an unconventional, cerebral horror game reliant on wits over reflexes. It may not deliver the shocking scares or visceral thrills of a Resident Evil. But the expertly crafted setting and emphasis on perceptual horror are refreshing innovations. Just be prepared for an unhurried, challenging and opaque descent into a folkloric nightmare forest. If you value unraveling eerie mysteries through exploration and deduction in equal measure over combat and gore, Lempo is a haunting triumph.
An Unsettling Horror Gem That Demands Patience
In an ocean of jump-scare horror titles, Lempo stands out as a thoughtful, slowly unfolding psychological thriller. Its greatest strengths lie in crafting a richly unnerving world and emphasizing cerebral challenges over cheap frights. While the fragmented narrative fails to fully realize the lore's potential, the expertly designed environments and emphasis on perception breed lasting unease.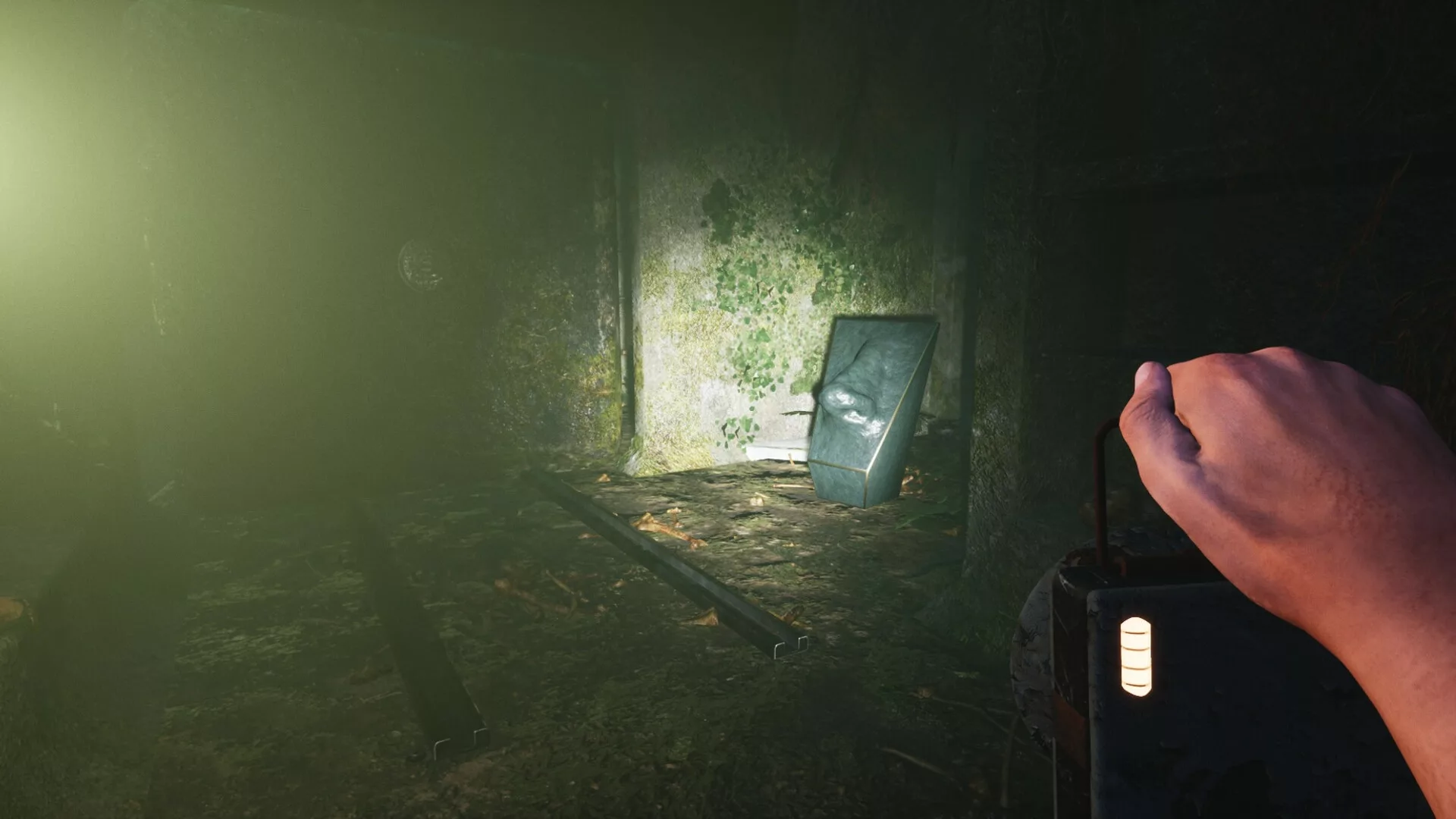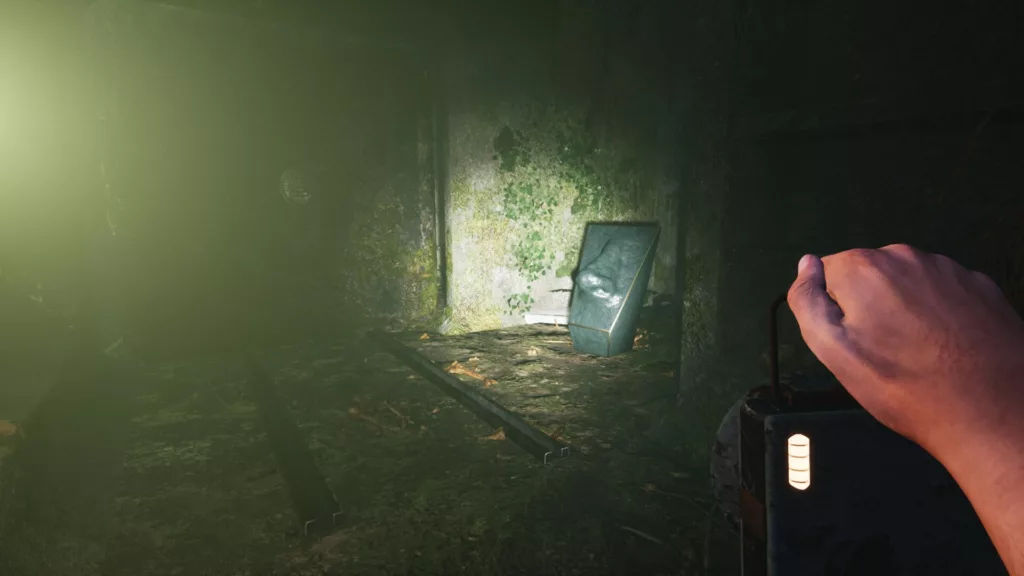 Fans of deliberate, explorative horror experiences should play Lempo as soon as possible. The handcrafted forest and expert pacing are tailor-made for players who favor soaking in haunting atmospheres over adrenaline-pumping action. The refreshing gameplay and lovingly detailed world create an experience that horror connoisseurs shouldn't miss.
Those seeking more guided narratives or visceral thrills may want to wait for a sale. Lempo demands patience and investment in unraveling its mysteries at your own pace. Similarly, players who easily get frustrated with opaque objectives and repetitive backtracking should try before buying. Lempo proudly bucks many horror conventions, which may alienate some fans.
At the end of the day, Lempo succeeds as an eerie, cerebral descent into a haunted folkloric realm. It may not appeal to action-oriented audiences. But for uncovering the disturbing stories hidden in the shadows of the forest through exploration and deduction, Lempo is a standout horror title that delivers chilling surprises. Just steel your nerves and let the haunting woods slowly seduce you.
The Review
Lempo
With its chilling atmosphere, challenging puzzles, and emphasis on discovery, Lempo is a standout horror experience that breaks from overdone cliches. However, an emotionally detached story and repetitive sections in the later half disrupt the intrigue. For patient players who prioritize soaking in eerie mystique over gameplay innovation, Lempo's beautifully haunting forest will sink its claws in deep.
PROS
Immersive, intricately crafted Nordic forest setting
Excellent visual and audio design creates creepy atmosphere
Strong emphasis on exploration, puzzles and deducing the environment
Fragmented storytelling builds mystery effectively
Puzzles test logic and observation skills well
Polished graphics and minimalist UI enhance immersion
Good replay value from non-linear design and collectibles
CONS
Story feels emotionally detached and underdeveloped
Repetitive backtracking through similar environments
Opaque objectives and challenging puzzles may frustrate some
Combat and chase sequences feel rudimentary
Pacing drags at times in the later sections
Lacks multiplayer or mod support for extended play