Aspiring musicians have captivated audiences in stories across all mediums, from films like A Star is Born to TV shows like Empire and Nashville. Netflix's latest foray into the genre is Neon, an upbeat comedy series following a trio of childhood best friends chasing their dreams in Miami's Latin music scene.
Created by authors Shea Serrano and Max Searle, Neon premiered on Netflix in October 2022 with an 8-episode first season. It focuses on Santi (Tyler Dean Flores), an up-and-coming reggaeton singer from Florida who gets his first viral hit and heads to Miami with his friends Ness (Emma Ferreira) and Felix (Jordan Mendoza). Together, they try to navigate the cutthroat music industry, score a record deal, and turn Santi into a chart-topping superstar.
Reggaeton beats and Latin flair abound in this breezy, youth-centered dramedy. With cameos from Daddy Yankee and other big names in Latin music, Neon aims to pull back the curtain on the glitz and grit behind today's Latin pop dominance. It's a classic tale of big dreams and harsh realities, close bonds tested by career ambitions.
In this review, we'll take a close look at Neon's first season to see if it hits the right notes. Does it realistically portray the highs and lows of the modern music business? Do the jokes land and conflicts resonate? And most importantly, is Neon a show worth adding to your Netflix queue? We'll break down all the key ingredients, from performances to themes to execution, to determine if this show is a bright new hit or just an empty neon glow.
Capturing Miami's Vibrant Energy and Latin Flair
With its pastel palette, breezy cinematography, and pulsating reggaeton soundtrack, Neon immediately establishes a high-energy aesthetic that seeks to embody the feeling of Miami. The tone leans heavily into vibrant escapism, painting the city as a neon-lit adult playground where every night can turn into a party. Santi and his friends are wide-eyed newcomers ready to dive headfirst into the glitz and glam.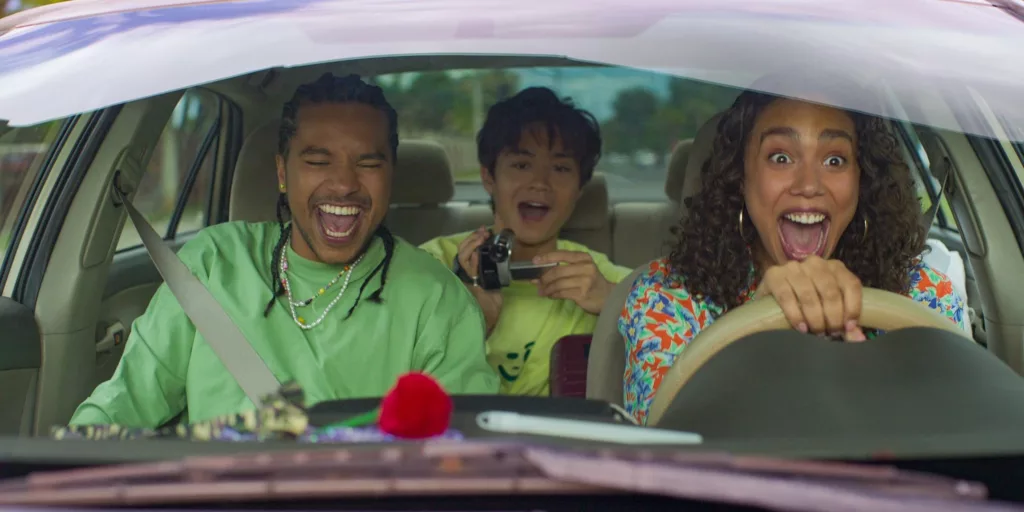 Visually, Neon employs lots of slow-motion club sequences, drone shots soaring over beaches, and bold pops of color to capture Miami's appeal. The picture-perfect locations often feel more aspirational than realistic, showing off hot spots like Art Basel while glossing over any seedier sides of the city. While grounded shows like FX's The Bear portray the grind of working-class kitchens, Neon is all about reveling in luxury and living la vida loca.
Yet despite its glossy sheen, Neon still feels grounded in youthful exuberance thanks to our charismatic leads. Much like Entourage's central foursome, Santi, Ness, and Felix have an infectious energy and chemistry that balances out the fantasy. Their wide-eyed reactions at parties with celebrities or photoshoots on yachts remind that they are still starry-eyed newcomers. And when harsh realities hit, their camaraderie helps lighten even serious moments.
While neon-lit escapism dominates, directors Oz Rodriguez and Marina Zenovich infuse heartfelt moments too. A standout scene sees Santi, Ness, and Felix re-enacting the moonlit scene from Barry Jenkins' Moonlight, evoking both humor and tender nostalgia. Later, the trio's sweet flashback to childhood aims straight for the heartstrings. So while the parties promise nonstop fun, Neon leaves room for genuine emotion too.
With electric energy, lots of laughs, and dashes of vulnerability, Neon's first season surrounds viewers with the allure of Miami. It sells the sizzle and sparkle, even when the stakes being portrayed don't always sizzle quite as much. The show's propulsive style strives above all to capture a sense of vibrant place, promise, and close bonds tested but not broken.
Meet the Dreamers at Neon's Heart
At the core of Neon are three childhood friends chasing big dreams together: Santi, Ness, and Felix. While they display an endearing bond, the performances are uneven, with some lead actors bringing greater depth to the comedic material.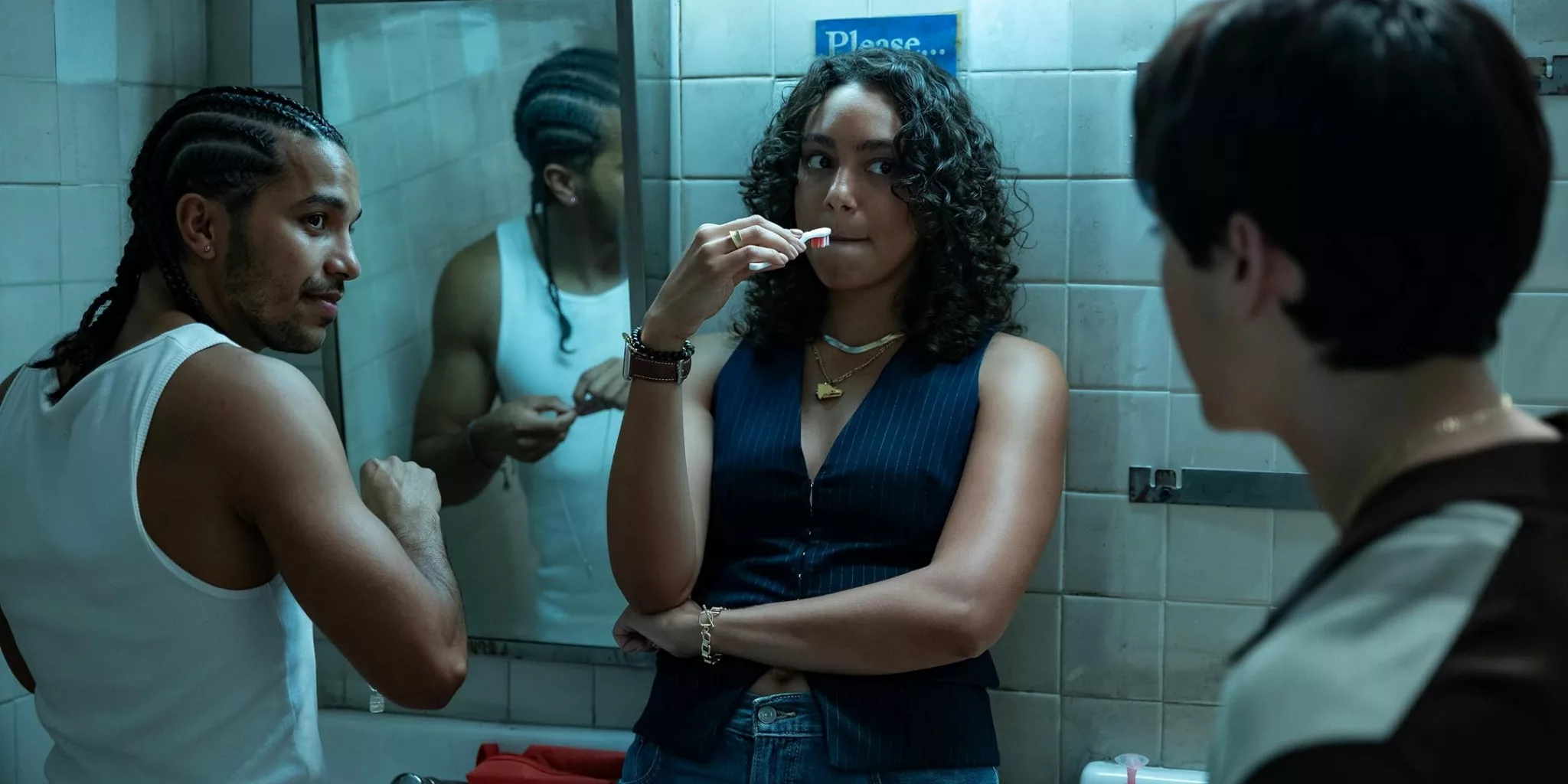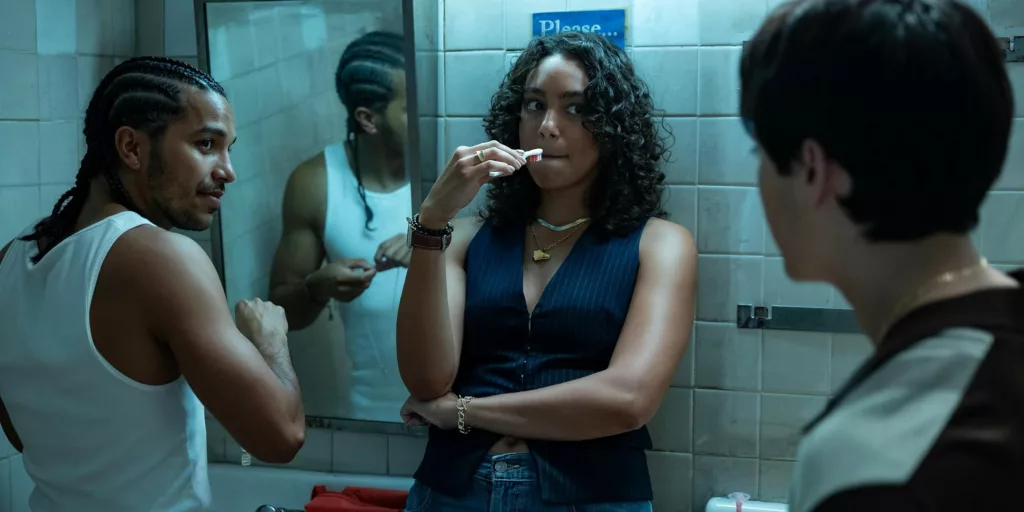 Newcomer Tyler Dean Flores tackles the role of Santi, our ambitious and talented reggaeton hero. The writers want us to see massive potential in Santi, but Flores struggles to make his stage presence equal his supposed star power. His vocals are cleanly dubbed by singer RMAND, and in dialogue scenes, he lacks the magnetism the role demands. We keep hearing Santi is special, but are told more than shown. A stronger performer could've anchored the aspirational story.
Emma Ferreira fares better as Ness, Santi's whip-smart manager trying to guide him to stardom. Ferreira brings Ness' big dreams to life with optimism and humor, nailing comedic moments like relentlessly pursuing a critic for a good review. She makes Ness the heart of the show, conveying both determination and vulnerability. When tensions do arise with Santi, Ferreira ensures we understand both viewpoints.
Providing reliable comic relief is Jordan Mendoza as creative director Felix. Mendoza lands Felix's quips with perfect timing and makes his wide-eyed excitement contagious. A Moonlight parody lets Mendoza reveal heart beneath the humor. If any character feels rounded, it's Felix. Mendoza may be the cast's secret weapon.
Beyond the core trio, Courtney Taylor merits praise for bringing depth to an underwritten role as Mia, a junior label exec. Taylor sells Mia's competence and ambition in a way the writing doesn't always support. Given little backstory, Taylor still makes you root for Mia in industry rooms dominated by men.
Unfortunately, side characters mostly feel one-dimensional, from the predatory pop star Isa (Genesis Rodriguez) to the various music cameos. But real-life reggaetoneros were likely cast more for authenticity than acting chops. The core cast's chemistry remains Neon's biggest strength when characterization falters.
In the end, Neon's performances shine brightest when camaraderie takes center stage. Ferreira and Mendoza deliver laughs while forming the show's emotional core. Flores struggles to stand out as a star on the rise, but the ensemble's bond still entertains. Not all of these roles feel fully realized, but the palpable friendships make you want to follow Neon's dreamers down whatever wild paths may come next.
Friendship and Dreams Collide in Neon's First Lap
At its core, Neon is about close childhood friends pursuing grand ambitions, and the conflicts that arise when individual dreams collide. By moving to Miami, the central trio set those coming-of-age themes in motion, allowing the writers to explore ideas around fame, loyalty, and staying true to yourself.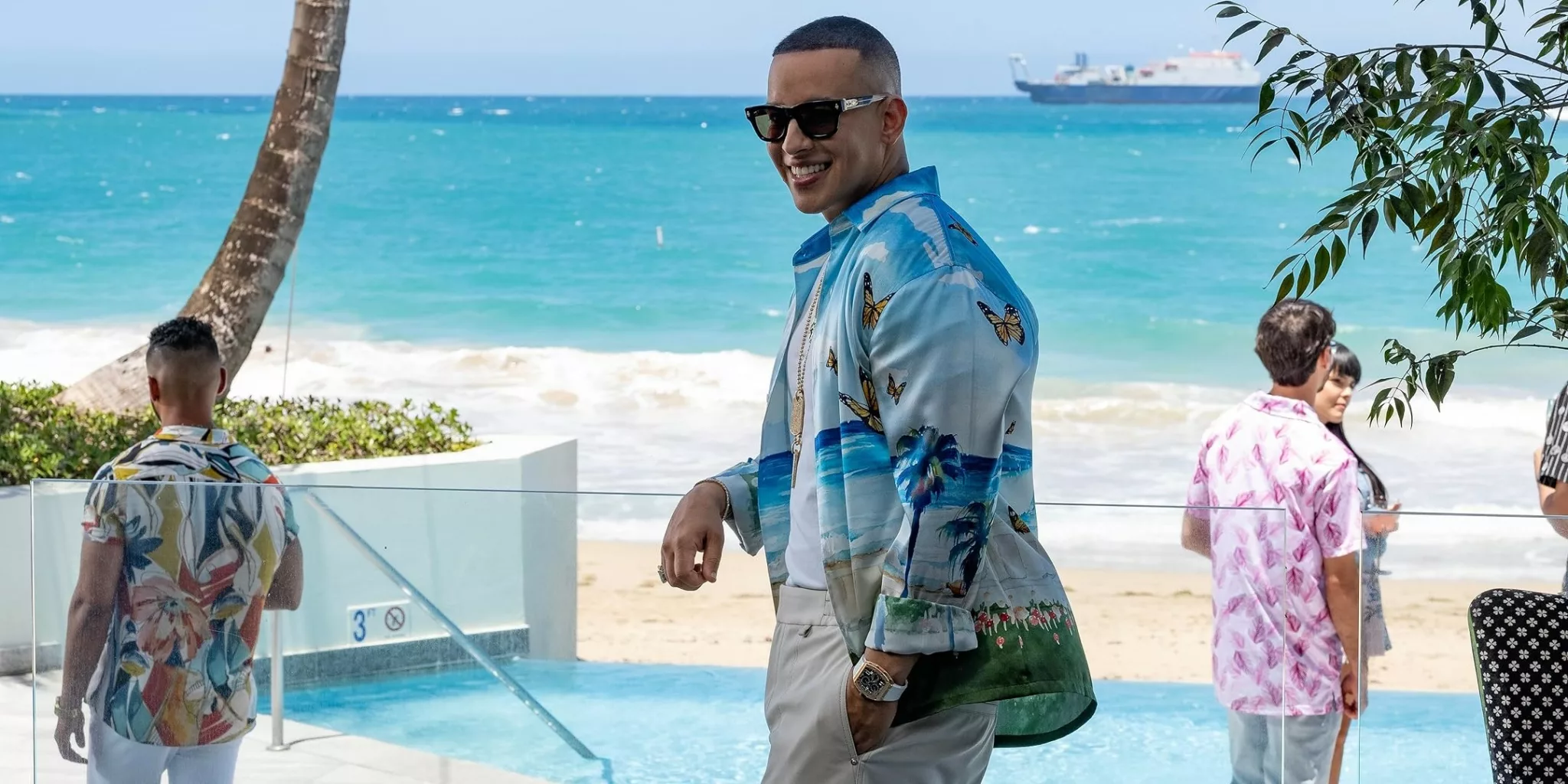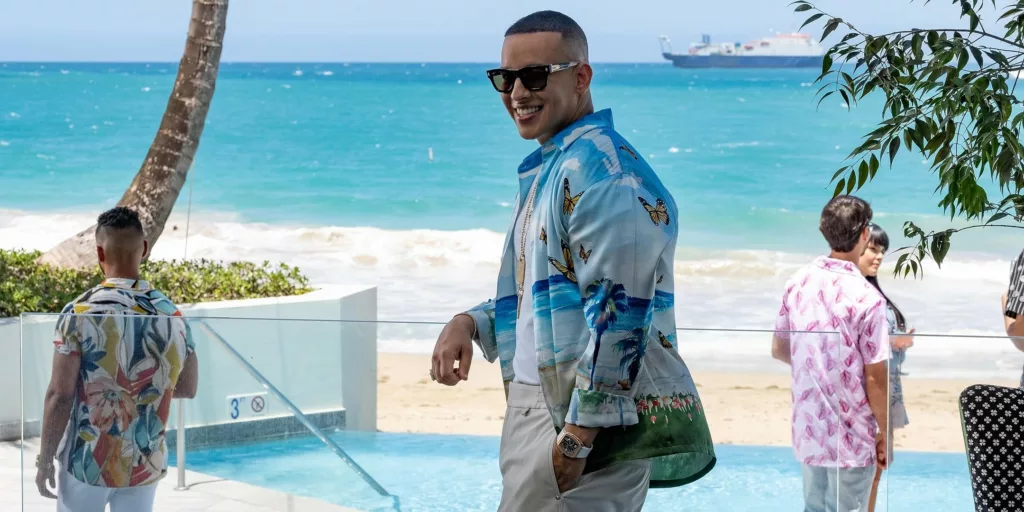 Initially, Neon sets up the classic triumphs and tribulations of "making it" in the music industry. We get the thrills of Santi's first viral song, scoring meetings with labels, and rubbing shoulders with celebrities at hot parties. But gradually, the harsh realities also hit, like slimy execs wanting to control Santi's image. However, these music business plots rarely cut deep or say anything fresh. The show seems more infatuated with the glitz than interested in deconstructing it.
More resonant are the honest growing pains between Santi, Ness, and Felix. Their dreams sometimes align but often clash, straining bonds. When Ness puts her manager ambitions ahead of friendship, you feel the difficult reality of evolving. Mendoza movingly conveys Felix feeling sidelined. Neon effectively mines the bittersweetness of friends perhaps outgrowing each other.
But when exploring deeper themes around identity, Neon can falter. Though Santi is Puerto Rican, the show engages little with his cultural heritage or reggaeton's roots. Worse, it trivializes serious topics like cultural appropriation when convenient for plotlines. Neon wants breezy escapism, not social commentary.
Romance plots follow familiar contours too. Santi's fling with a musician feels like rote celebrity fodder, while Ness' slow-burn courtship of a critic hits clichéd notes. You root for the friends more than the fictional relationships.
Where Neon finds surer footing is in capturing universal truths about pursuing dreams at all costs. The bonds between Santi, Ness, and Felix give this familiar fable an emotional core, even when plot points falter. We believe in their youthful hopes, and that sincere charm carries the show through uneven writing.
Neon ultimately uses its glitzy setting to tell a timeless coming-of-age tale, one where ambition and friendship intermix freely. The result isn't groundbreaking television, but the foundations built here have room to blossom in future seasons. As long as Neon focuses on its central trio's heart, this neon-lit journey still has bright roads left to travel.
Miami Sound Machine: Neon's Beats, Setting, and Style
It's impossible to separate Neon from its thumping reggaeton soundtrack, perfectly tailored to capture Miami's rhythmic energy. The original tracks come courtesy of Latin music hitmakers Tainy and Lex Borrero, who lace the show with cool, contemporary beats. We hear potential hits like Santi's slick "Exagerao" and club bangers fueling the best party scenes. Even the score, from composer Mitch Lee, propels the action.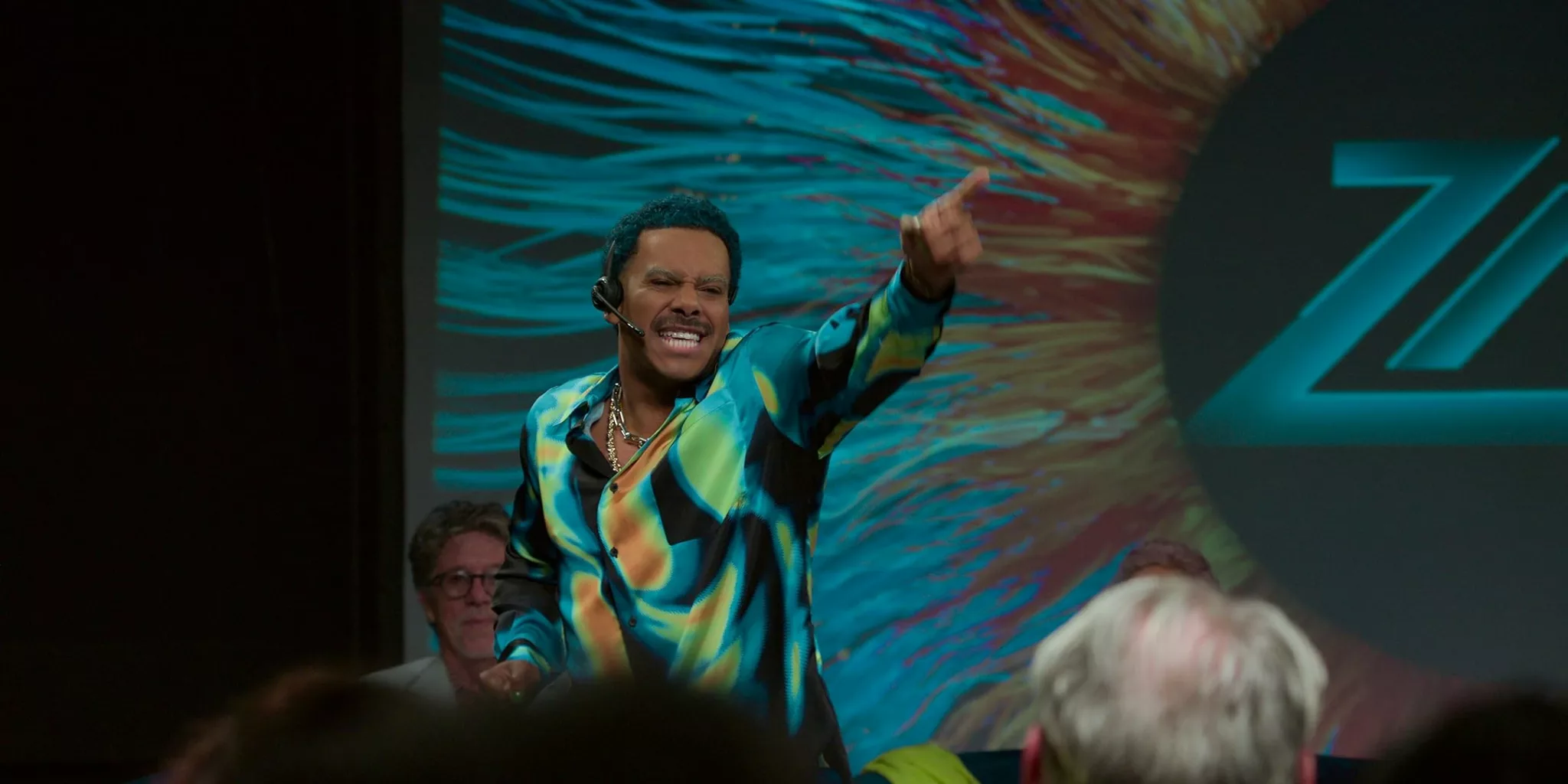 The catchy musical backdrop keeps Neon's pace moving briskly, in sync with the kinetic setting of Miami. Gorgeous aerial shots of beaches and neon-lit skylines aim to immerse viewers in the city's sex appeal. Santi and friends revel in hot spots like South Beach and the Adrienne Arsht Center, portrayed as a nonstop playground. Yet we're shown too little of the city beyond the surface, missing the flavor that makes Miami more than parties and sunshine. Still, Neon effectively sells the sizzle.
Visually, the show pops with high-saturation cinematography and sleek fashion. The directors find creative ways to film performances and music videos, like the grocery store singalong. Little directorial flourishes, like split screens and montages, inject playful style. And the costume design nails each character's look, from Felix's flash to Mia's professional polish. The polished aesthetics complement the effervescent tone.
But Neon's slickness has limits. Outdoor scenes shot in Puerto Rico don't fully capture Miami's spirit, while club interiors feel too stagey at times. And the core cast's acting surpasses the scripts they're given, leaving you wanting more substance beneath the shimmering style.
Still, with its bright fusion of music, scenery, and design, Neon sells its vision of Miami as a neon fever dream. Backed by infectious beats and kinetic energy, the show's sensorial strengths are enough to create an escapist atmosphere and transportive sense of place. While rarely transcendent, Neon succeeds as a vibrant collage of sound, style, and setting.
Writing and Performances Elevate Uneven Storytelling
Neon blends comedy, drama, and melodic flair throughout its first season, but the execution is inconsistent. While the writing falls short in places, strong performances and directorial style pick up the slack, making for an uneven but entertaining coming-of-age tale.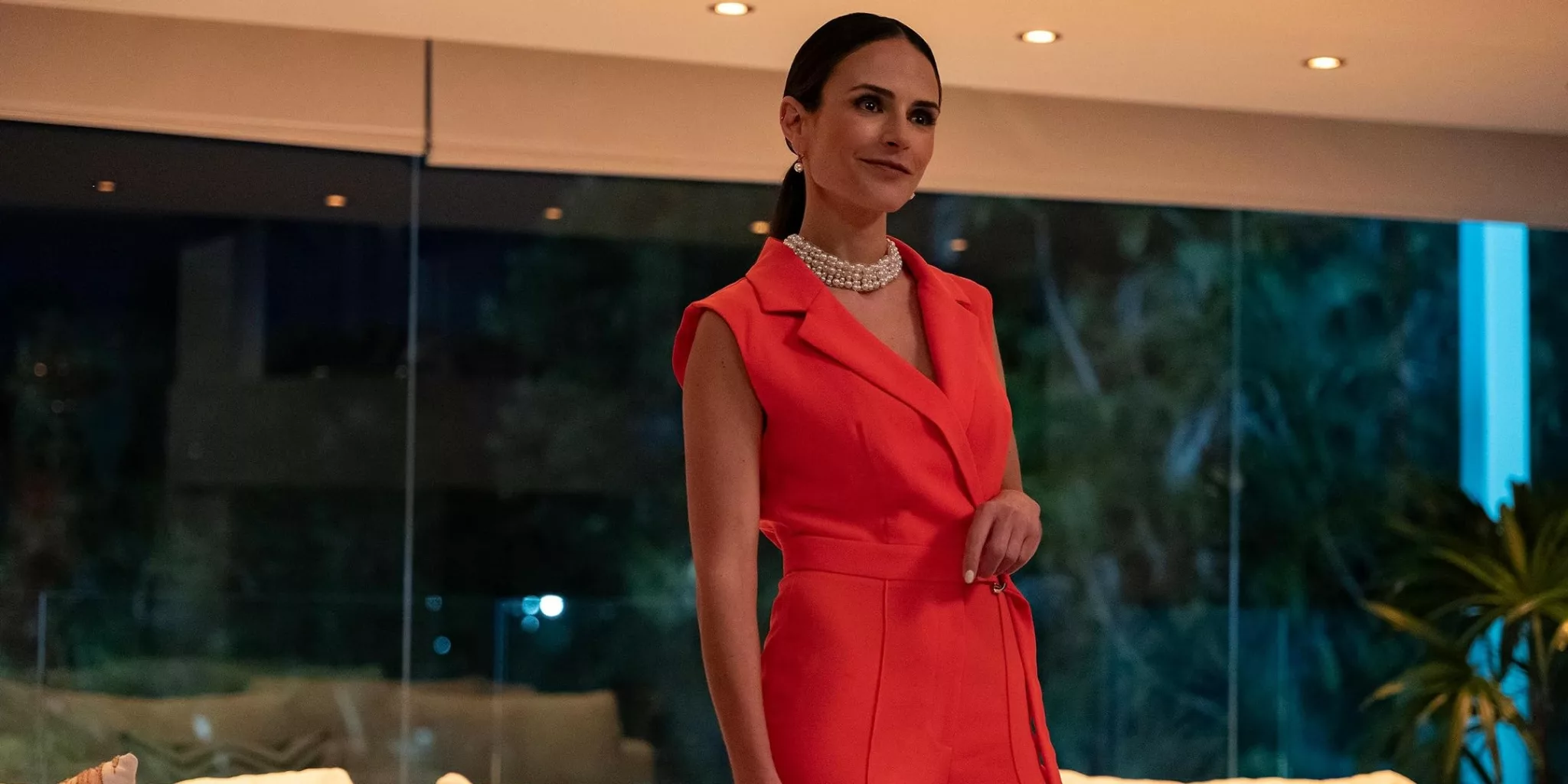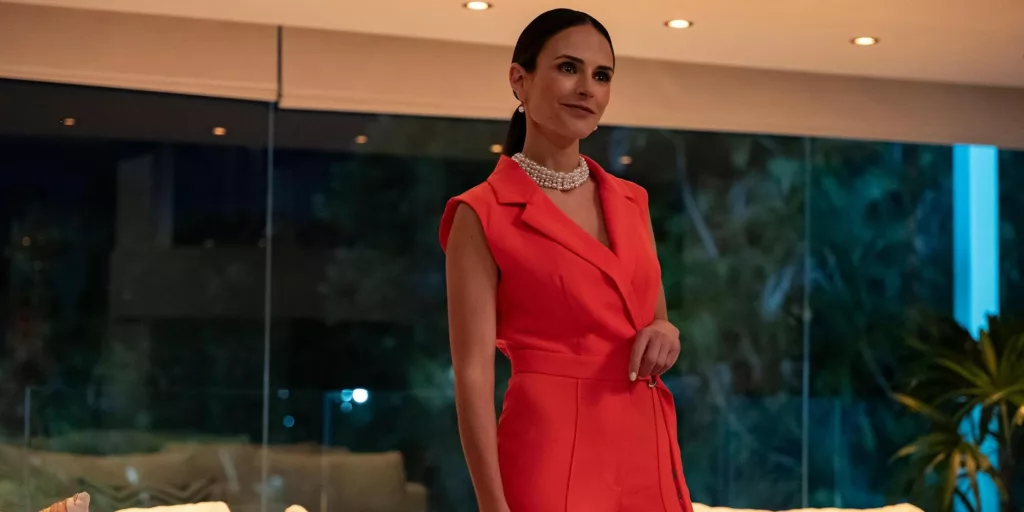 The show's script leans heavily on telling rather than showing regarding the central trio's talents and bonds. We hear ad nauseam that Santi is a gifted performer, but are given little evidence on screen. The childhood flashbacks meant to establish lifelong friendship arrive far too late. And side characters, from a predatory pop star to industry executives, feel one-dimensional.
Fortunately, much of the cast brings vigor to the thin material. Ferreira and Mendoza land comedic moments while providing heart, and Taylor adds depth to an underwritten role. Standout side performances also shine, like Brewster embracing villainy. Where the writing stumbles, the actors excel at selling youthful charm and connections.
When the scripts do hit the right notes, Neon finds a frothy escapist rhythm. The spats and reunifications between friends, while familiar, feel genuinely touching. Fun side plots like the Art Basel satire and "mugician" character Jhayco provide consistent laughs. Neon knows its forte is in find-the-fun escapades rather than sociopolitical commentary.
The show also benefits from propulsive directing by Rodriguez and Zenovich, who instill stylistic energy into even thinner scenes. Split screens, montages, and other flourishes provide visual variety and momentum when storylines lag. And the finale's flashbacks prove affecting in their performances and direction, if not premise.
But poor plotting hampers the overarching season arc. Supporting storylines are randomly abandoned, and Santi's success seems far too easy for viewers to stay invested. The stakes never feel high enough even in climactic moments.
In the end, Neon only partially fulfills the promise of its premise. Too often, it coasts on charm rather than delivering narratively earned payoffs. But for viewers seeking an effervescent escape powered by heartfelt camaraderie and kinetic style, this fizzy concoction still goes down easy. It may not earn a spot in the prestige TV pantheon, but Neon supplies enough feel-good moments to spark joy.
The Beat Goes On
At just eight episodes, Neon's first season feels more like a promising debut single than a fully realized masterpiece album. It has its high notes—infectious energy, a charming young ensemble, slick directing, and nonstop reggaeton beats. But the show falls short of greatness, with uneven acting, uninspired plotting, and thin social commentary holding it back from true distinction.
Yet despite its flaws, Neon still succeeds as a fizzy, melodic escapist romp. The core cast's bonds give the flashy story depth and heart. And even when scenes falter, confident direction and a knockout soundtrack keep your toes tapping.
For viewers seeking a buzzy binge with Style over complete Substance, Neon should entertain just enough to merit a weekend watch. It delivers visual splashes of Miami color, quippy laugh lines, and emotional moments reminding that bonds persist when dreams clash. There's enough warmth here to make the future bright for Santi, Ness, Felix and Neon itself.
Could deeper themes and higher narrative stakes elevate this promising series to greater heights? Absolutely. But all new shows need time to find their perfect rhythm. For now, Neon offers a solid first verse, if not yet a chart-topping hit. It captures just enough of Miami's vibe, humor's joy, and friendship's power to keep your spirits high. Let it play, sway along, and you'll find a good time awaiting in the neon glow.
The Review
Neon
Netflix's "Neon" is a visually vibrant and musically infectious journey through Miami's Latin music scene, driven by the undeniable chemistry of its central trio. While uneven acting and thin writing occasionally hold it back from greatness, the series manages to deliver a fun and escapist experience filled with heartwarming moments. Its potential for deeper exploration of themes and character development leaves room for growth in future seasons. "Neon" may not be a chart-topping hit, but it's a promising debut that offers plenty of entertainment for those looking to get lost in the neon glow of Miami's nightlife.
PROS
Strong chemistry and bonds between the likable central trio of Santi, Ness, and Felix
Propulsive directing style and editing keeps the pace moving briskly
Catchy reggaeton soundtrack from hitmakers like Tainy gives the show energy
Standout performances from Emma Ferreira as Ness and Courtney Taylor as Mia
Captures the high-energy, neon-lit allure of Miami's party scene
Some funny and entertaining side plots and characters
CONS
Uneven acting, especially a miscast lead in Tyler Dean Flores as Santi
Writing is often thin without enough depth in characters or themes
Social issues like cultural appropriation glossed over too quickly
Plotting and stakes feel flimsy at times
Pacing slows when focusing on underdeveloped side stories
Overuse of excessive flattery for Santi not earned by his stage presence
Doesn't fully deliver on premise of illuminating Latin music industry