For fans of "Baldur's Gate 3," the challenge is about to become even more thrilling. A new achievement spotted by eagle-eyed Redditor Scornz on the GOG PC storefront hints at the introduction of a new difficulty mode that could elevate the game's challenge to new heights.
Titled "Foehammer," this achievement requires players to complete the game in "Honour Mode," a difficulty setting that is not yet available in the game.
Currently, "Baldur's Gate 3" offers three levels of difficulty: Explorer, Balanced, and Tactician, with Tactician being the most difficult. However, if Honour Mode is anything like its counterpart in Larian Studios' previous title, "Divinity: Original Sin 2," players can expect a brutal new challenge.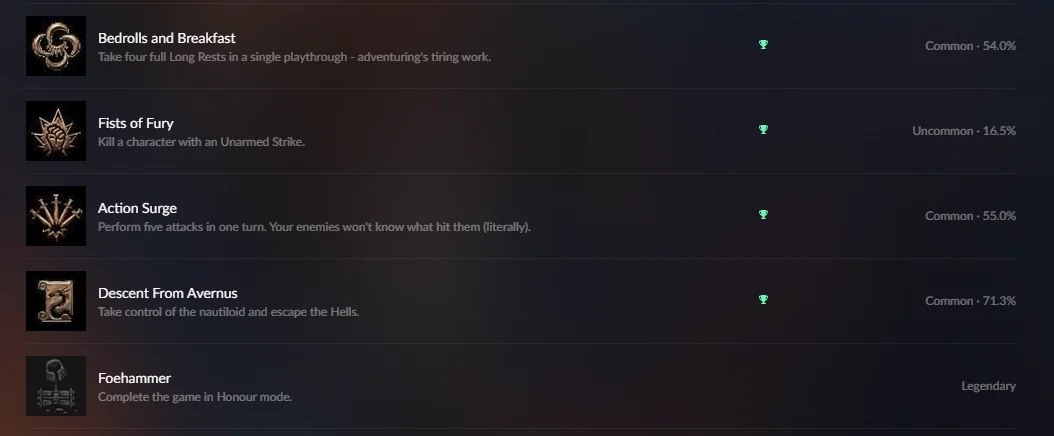 Honour Mode in "Divinity: Original Sin 2" allowed for only one save file and introduced a permadeath feature, where the entire save file is deleted if the party dies.
This potential new mode has been a highly requested feature by the community, especially since it was absent when the game exited Early Access in August. While Larian Studios has not officially announced Honour Mode, players have been unofficially upping the ante with the Tactician Plus mod.
The success of "Baldur's Gate 3" has been significant for Larian Studios, with CEO Swen Vincke expressing that the game has exceeded their expectations. IGN's review praised the game with a perfect score, highlighting its tactical RPG combat, engaging story, and polished cinematic presentation.
As fans await official news on Honour Mode, the anticipation for this hardcore challenge continues to build, promising to bring a new level of strategy and peril to the beloved RPG.