Some might know the Finnish developer team Housemarque from games like Dead Nation or Nex Machina. The studio drew attention with a new project last year, which came at us immediately with an amazingly realistic and gloomy cinematic trailer: Returnal, a sci-fi shooter with an underwhelming name.
The dark alien look of an unknown planet, as well as the main character with his strikingly different colored eyes and the game play, on the other hand, make us curious, so what is Housemarque's project all about?
Everything revolves around the female androgynous pilot Selene, who has to make an emergency landing on an unknown, dangerous planet called Atropos. She is not only confronted with all kinds of dangers, but also with a never-ending cycle of death and rebirth. This seems a bit familiar from another upcoming game project that even has this concept in its name? Exactly: Deathloop. But Returnal tackles the rebirth box less like a wild, noisy action journey and more like a dark, lonely psychological trip.
Below, we'll tell you everything you need to know about this upcoming shooter, from gameplay to platforms to release date.
Returnal: Gameplay and Story
Main character Selene is an ASTRA scout astronaut with Greek-American roots, whose only intention is to investigate a mysterious signal called "White Shadow". However, it ends in a crash landing on the alien planet. While exploring the alien world, she comes across alien remains and is promptly killed, only to be suddenly back in her spaceship – an incredible time loop begins.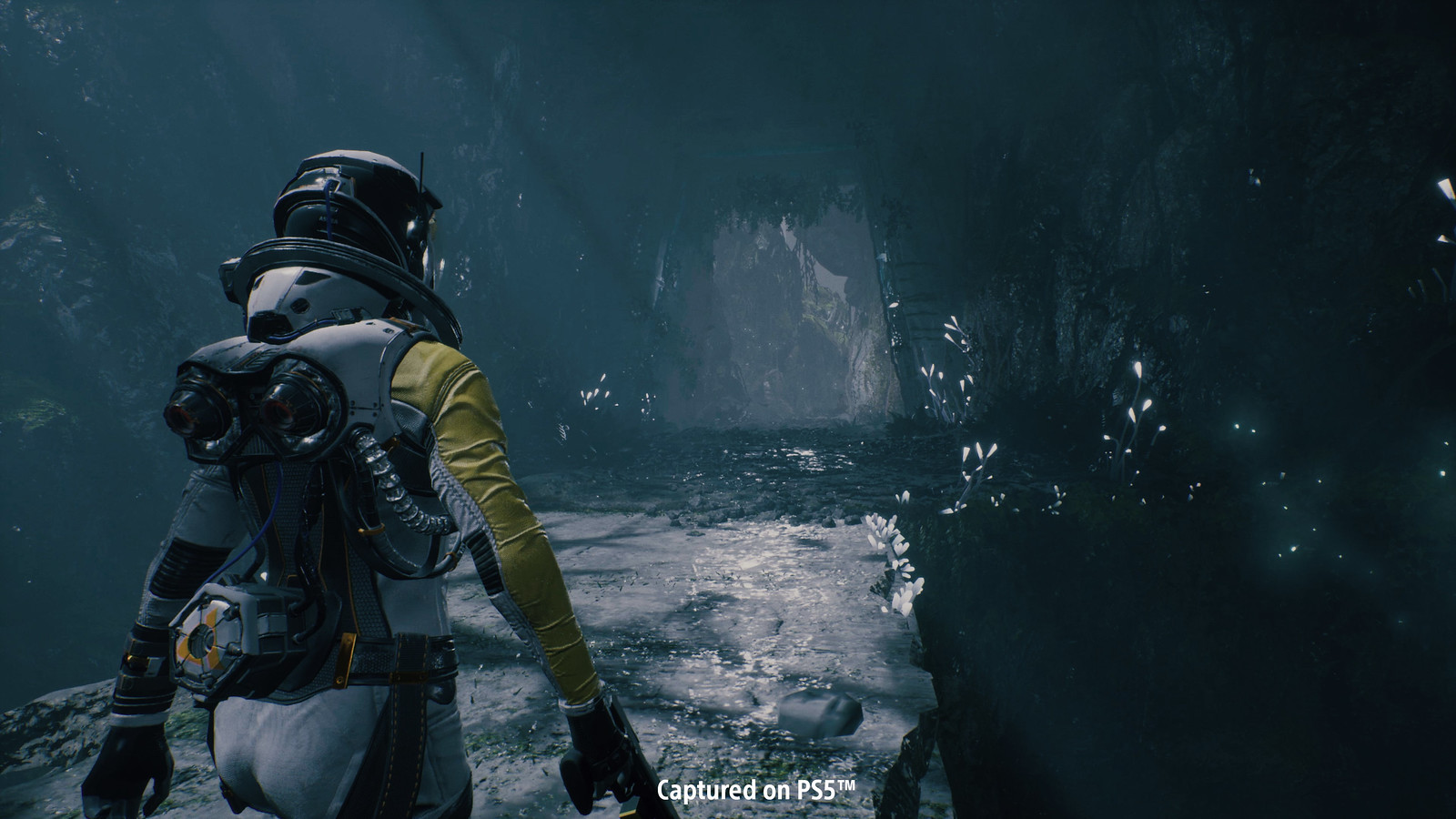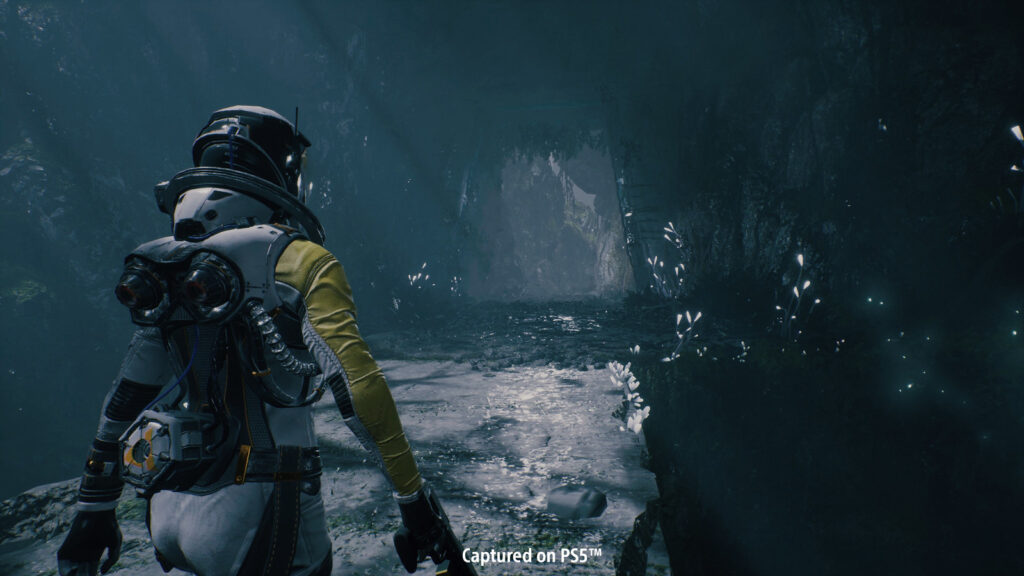 The gameplay, in keeping with the story, uses roguelike elements and a randomly generated world to send you back to the beginning again and again to explore the dark planet. You will fight against aliens in a first-person perspective, constantly find different items to strengthen yourself, and each run is unique – almost, at least.
While most of your equipment is lost when you restart, some alien technology allows you to keep them. Generally, though, some caution is advised when it comes to items: Although many of them give you pros, the parasites in the world can give you a lot of cons as well as buffs.
During combat, the main character Selene can select from ten different basic firearms, which can be combined differently with numerous modifiers. Different combinations of the extensions create completely new shooting possibilities for alien slaughtering. But you can only take one basic weapon with you at a time, so it's up to you to decide.
Selene can also find corpses of her previous life cycles during each new discovery. They contain audio logs that are either part of the story or, in online mode, recordings of other savegames. With the latter, you can decide whether you want to loot the other person or avenge them and get different events.
Returnal release date: April 30, 2021
We won't have to wait too much longer for the sci-fi action a la Groundhog Day, as Returnal will be released on April 30, 2021, following a minor delay of a little more than a month.
However, PC and Xbox fans, or anyone who hasn't managed to get their hands on a next-gen console yet, will be in a bit of a pickle, as the shooter will be released exclusively for the PlayStation 5.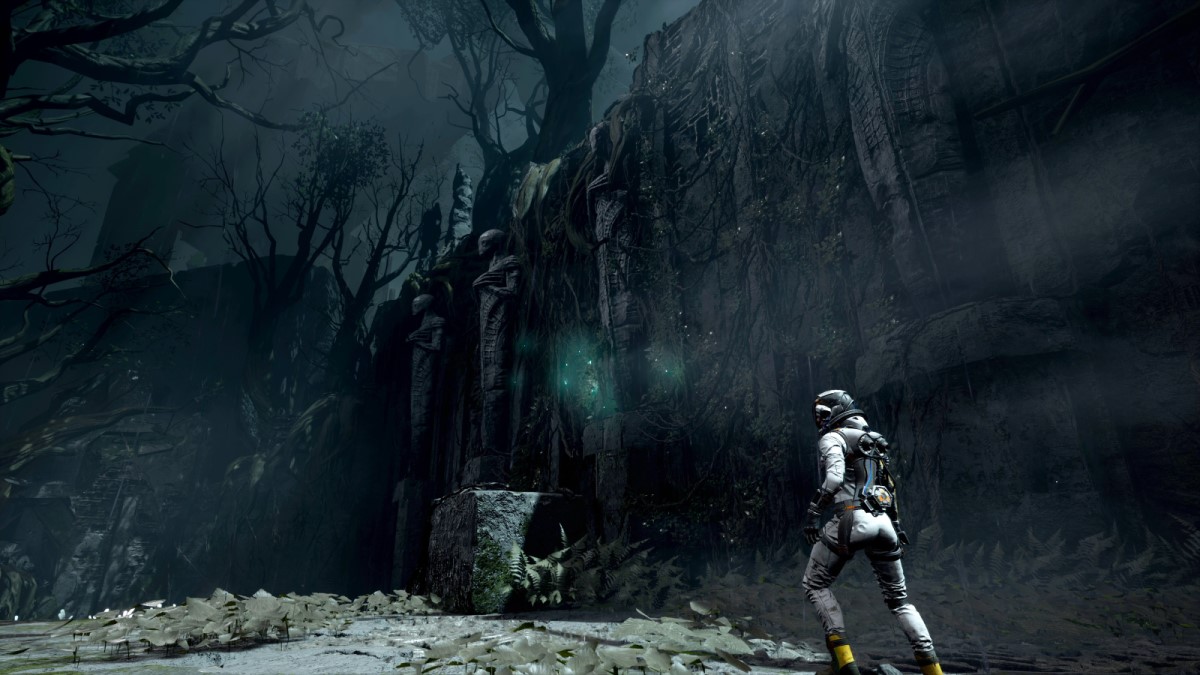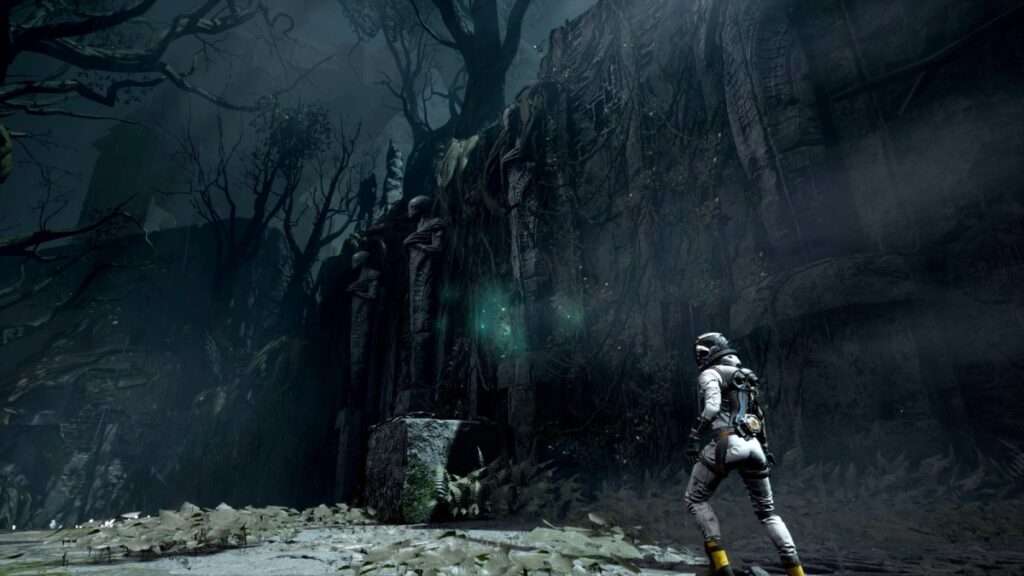 Returnal will also feature all conceivable and expected PS5 features, like fast loading times or support for haptic feedback.
Pre-order Returnal – These editions are available
Being a PS5 exclusive game, Returnal can only be pre-ordered for one platform, both in digital and disc form. You can either order the standard version for 69.99 dollars, which only includes the new game and two in-game suits as a bonus, or the Digital Deluxe with a few more extras.
The Digital Deluxe Edition for 79.99 dollars offers the additional clothing for main character Selene, plus additional equipment, weapons, the digital soundtrack. And the game, of course.
Apparently there are no cool packages or collector's boxes for fans of the disc version yet, so you'll have to make do with the normal edition, at least in a hardcover case.
Pre-order Digital
Standard and Digital Deluxe Edition Digital in PSN Store
Pre-order Physical
We will have to wait for about a week to get our hands on this long awaited game. What do you think about Returnal? See the gameplay trailer of Returnal below and let us know what you think about it.
Returnal Gameplay Trailer