Battlefield™ moment: a surprising and incredibly dramatic scene within a game that is experienced through the eyes but which cannot be adequately processed in the brain because it cannot be compared to reality. Most often results in acoustic manifestation of wow or WTF sounds over the primary communication channels. Taking its name from the popular first person shooter series Battlefield, known for a multitude of such moments.
This is admittedly not in the dictionary (yet), but still, the crazy events and possibilities of the Battlefield series are something of a cult among gamers and is one of the most important reasons to check out 2042 again. For this reason, we've put together ten Battlefield moments for you.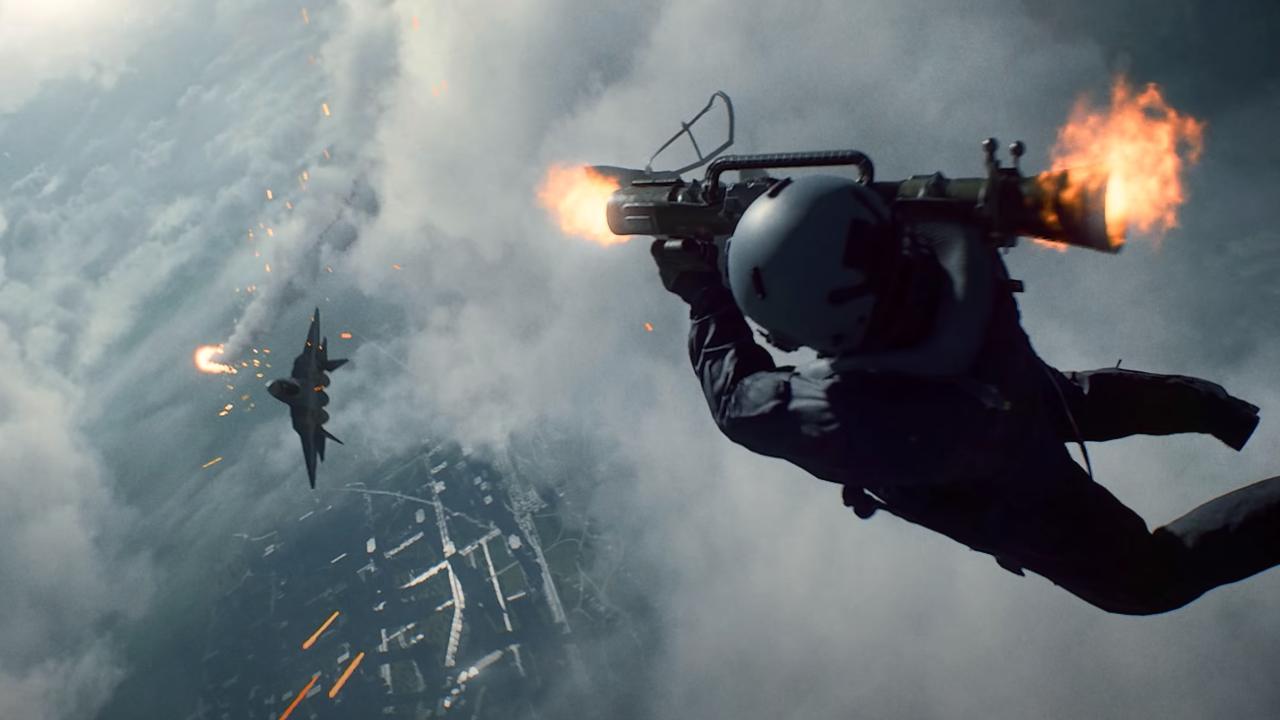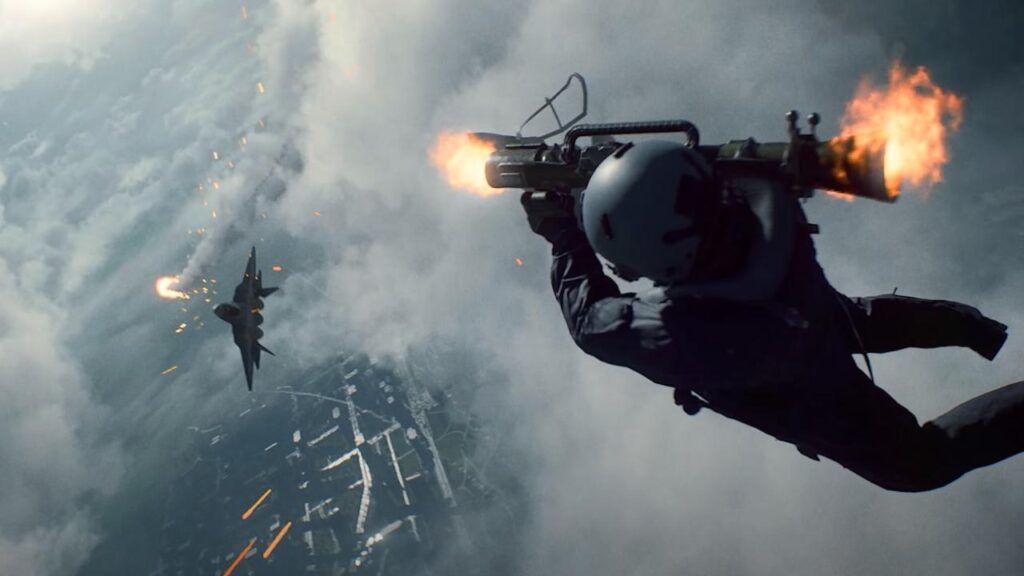 We start with a totally exaggerated Battlefield classic that has made its return in 2042. You fly around in your jet and are being chased. A logical consequence is to pull the plane up at a 90-degree angle, catapult it into the fresh air with your bazooka at the ready, shoot away enemies and get back into the falling plane.
You can see this maneuver, dubbed RendeZook, again in the Reveal trailer, which was actually first performed by the player ZookaMan in Battlefield 1942, and subsequently copied and refined many times in other parts of the series. You won't find a more beautiful choreography in synchronized tornado jumping.