Studio Big Planet Games, a video game developer with offices in Texas and the Philippines, tweeted what appears to be the first real image of the PlayStation VR2 via Twitter. While Sony had already previously showcased the design of the device; this is the first time we see it in "flesh and blood", and not in a render.
Has the studio unintentionally breached a confidentiality agreement? Well, it seems not. The official response from the studio is that the non-disclosure agreement between the company and Sony was ended half a year ago. They confirmed it in the message, stating that "If we had released this photo 6 months ago, you would have been right".
However, it is strange that, as of this writing, the tweet in reference to the PlayStation VR2 has already been deleted. The company did not comment on the matter again after this move. However, by logging into their profile you can appreciate their replies to the posting of the image.
Regarding the physical appearance of the PlayStation VR2, it looks like the renders published by Sony did not receive any modification. It is clearly seen the white body of the device, the four front cameras; and also the black color they have used to highlight the internal areas of the controllers and the viewfinder.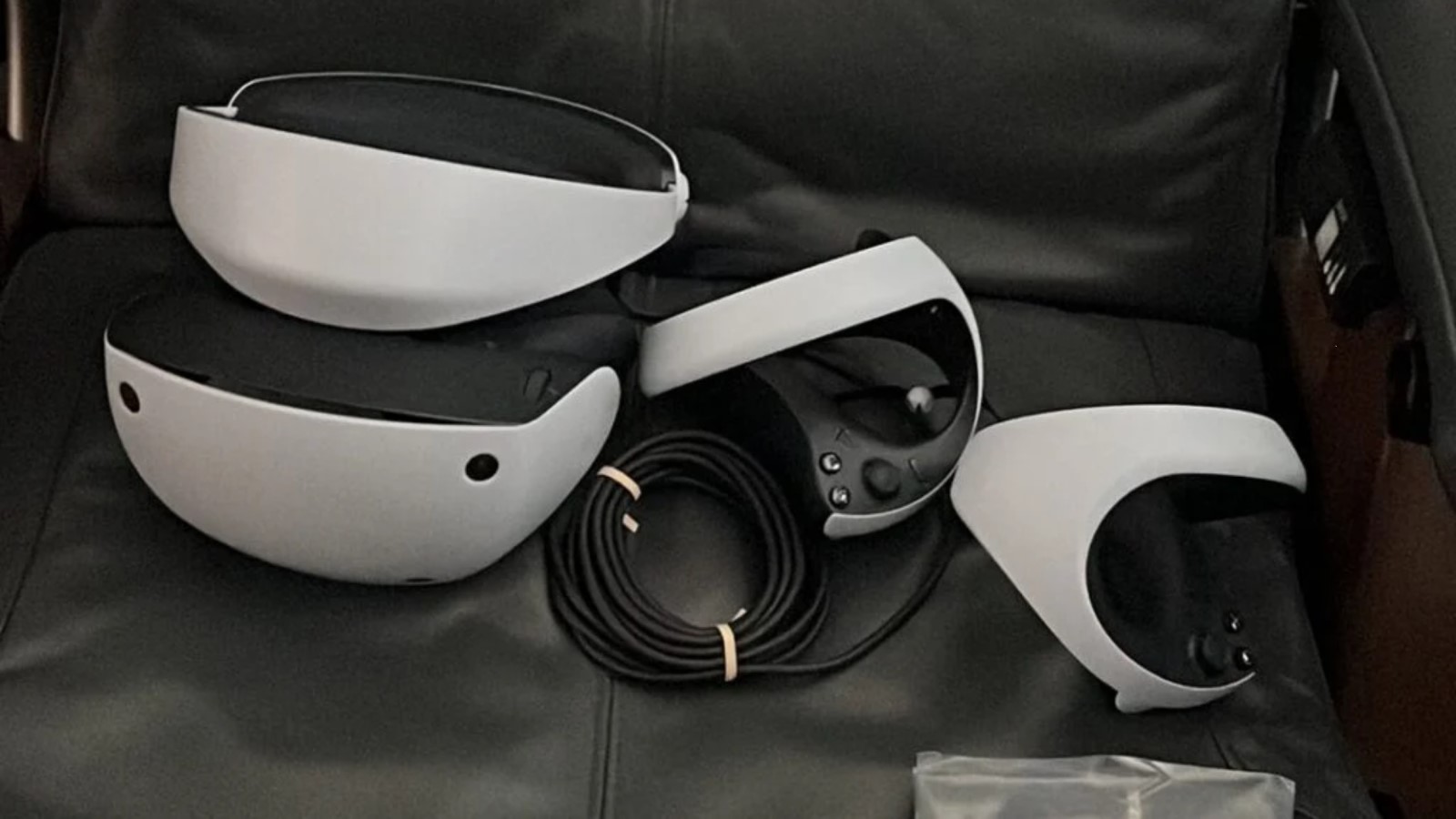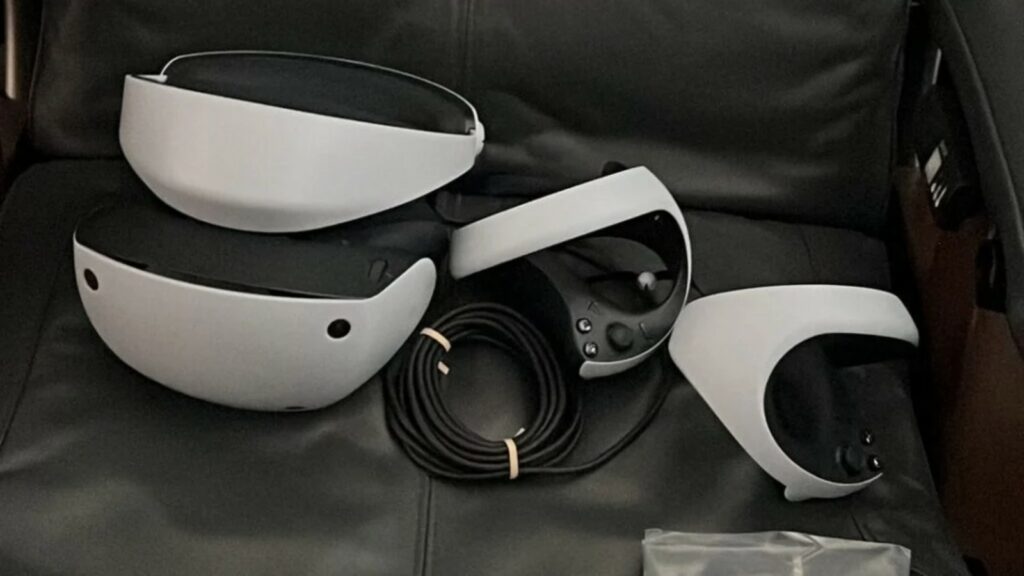 Other details regarding the PlayStation VR2
The viewfinder controllers are being nicknamed by Sony as the PlayStation VR2 Sense, which is a reference to the PS5's DualSense. Of course, this confirms that they will have haptic technology very similar to that of the console's controller, which is one of the central elements that the company has taken advantage of when promoting the PlayStation 5.
Sony has already described them on its website as a "new and unique" form of interacting with virtual worlds. This is all thanks to "haptic feedback, adaptive triggers, precision tracking and tactile finger detection."
Moreover, the image apparently reveals that the PlayStation VR2 will be smaller in size from the previous model. This would result in a much more enjoyable and comfortable gaming experience, with the device potentially being lighter than its predecessor. The size will be further complemented by impressive technical specifications. These include a 4K HDR display, 110-degree viewing, eye-tracking and improved balancing.
Sony claims that more than 20 games will be waiting for the launch of the PlayStation VR2. If this turns out to be true and additional titles continue to be added on a regular basis, this device could become one of the safest bets for the future of video games.
The official release date for PlayStation VR2 is currently unknown, but renowned analyst Ming-Chi Kuo believes it could see the light of day in the first quarter of 2023.