As previously reported, the highly-acclaimed 2018 production will be coming to PCs next month with more than just a story add-on.
Sony Interactive Entertainment, as well as Insomniac Games and Nixxes studios, have provided a list of improvements that PC players who pick up Marvel's Spider-Man Remastered can look forward to.
PC release features
PC-optimized graphics – Enjoy multiple options to adjust graphics quality for various devices, an unlocked frame rate limit, and supporting other technologies, including performance-enhancing NVIDIA DLSS and image-enhancing NVIDIA DLAA.
Ray-tracking reflections and improved shadows – See the city come to life with upgraded shadows and beautiful ray-tracking reflections in a range of selectable quality modes.
UltraWide monitor support – Enjoy cinematic shots of Marvel's New York City with the support of various screen configurations, including 16:9, 16:10, 21:9, 32:9 and 48:9 aspect ratios.
Controls and Personalization – Experience what it's like to be Spider-Man with the realistic touch and dynamic "Trigger" effects of the PlayStation DualSense controller attached to a USB connection. Enjoy full mouse and keyboard support with a choice of personalized control options.
You can find the PC requirements of this title in the following. Check if the game will run on your hardware.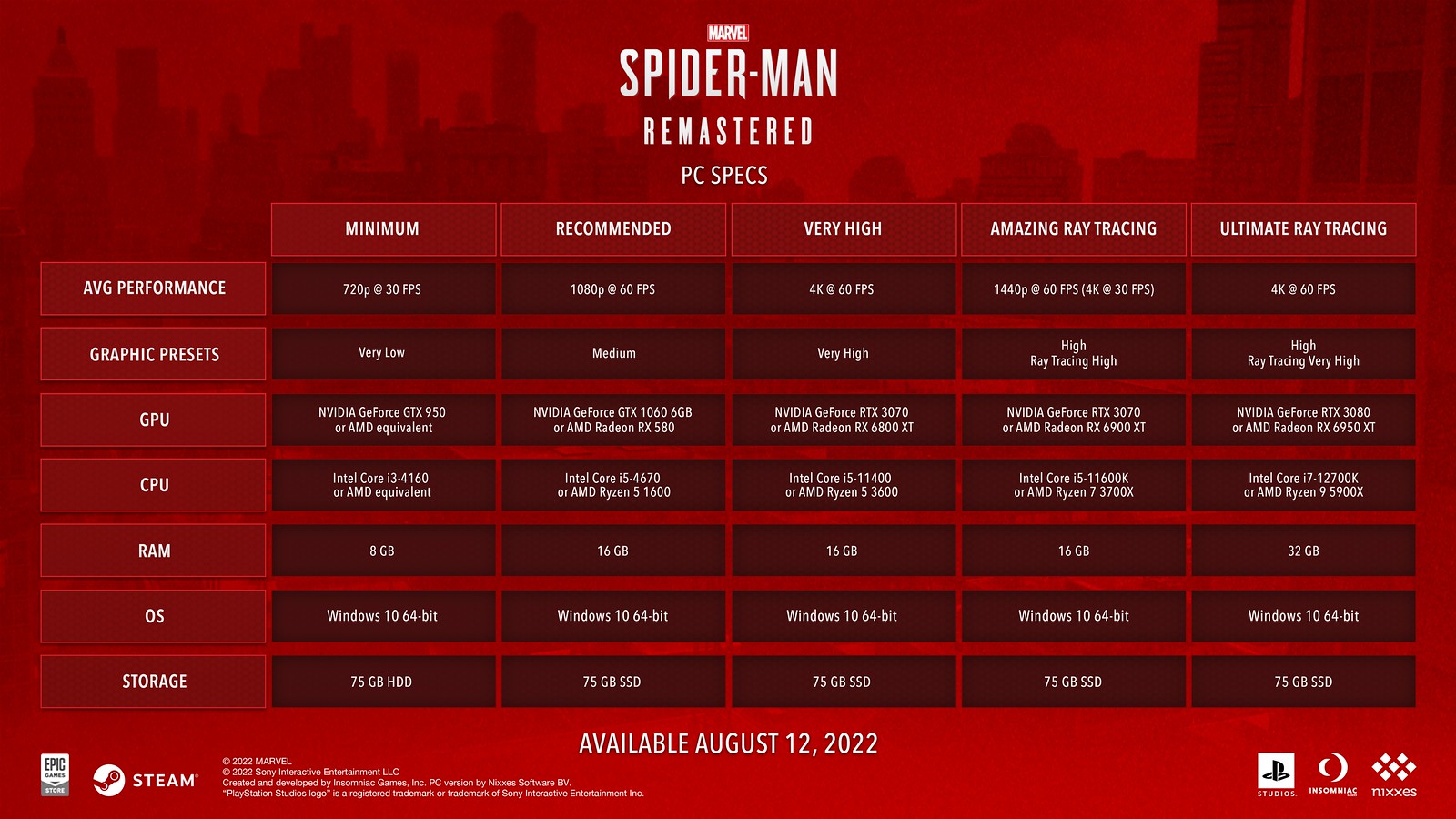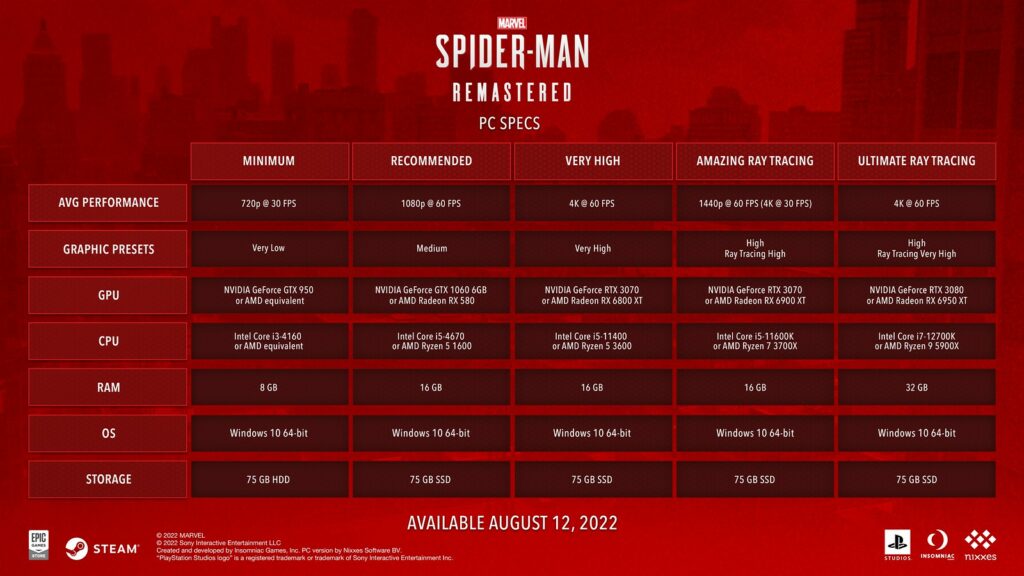 Pre-order the game now to unlock in-game content beforehand, including:
Iron Spider costume
Speed-enhancing costume
Spider-Punk costume
Spider-Drone gadget
5 skill points
The Marvel's Spider-Man Remastered is a game being developed by Insomniac Games in cooperation with Marvel. The title will also hit the PC thanks to a version developed by Nixxes Software.
Head out to Marvel's New York City and take on the role of an experienced spider hero, where clashes with villains and crime are the daily bread. You will discover the story of Peter Parker, who is trying to reconcile his chaotic personal and professional life, while the destiny of the entire city rests on his shoulders.