If you recall the first Resident Evil with fondness, then we have potentially good news for you. Capcom registered a trademark that suggests the creation of a remake of the game that launched the entire series with zombies.
Legal portal Justia reported that a trademark registration application for "Resident Evil Director's Cut" was submitted on December 8.
Capcom is the applicant, and the endorsements clearly suggest that we're dealing with a game, not, say, a film or TV series.
Among other things, we read in the description that the application may be for "game software ready for distribution on optical discs" and "downloadable to home video game devices."
The idea, to put it another way, is that the game will be available for both digital distribution and physical media, which does not leave much room for interpretation.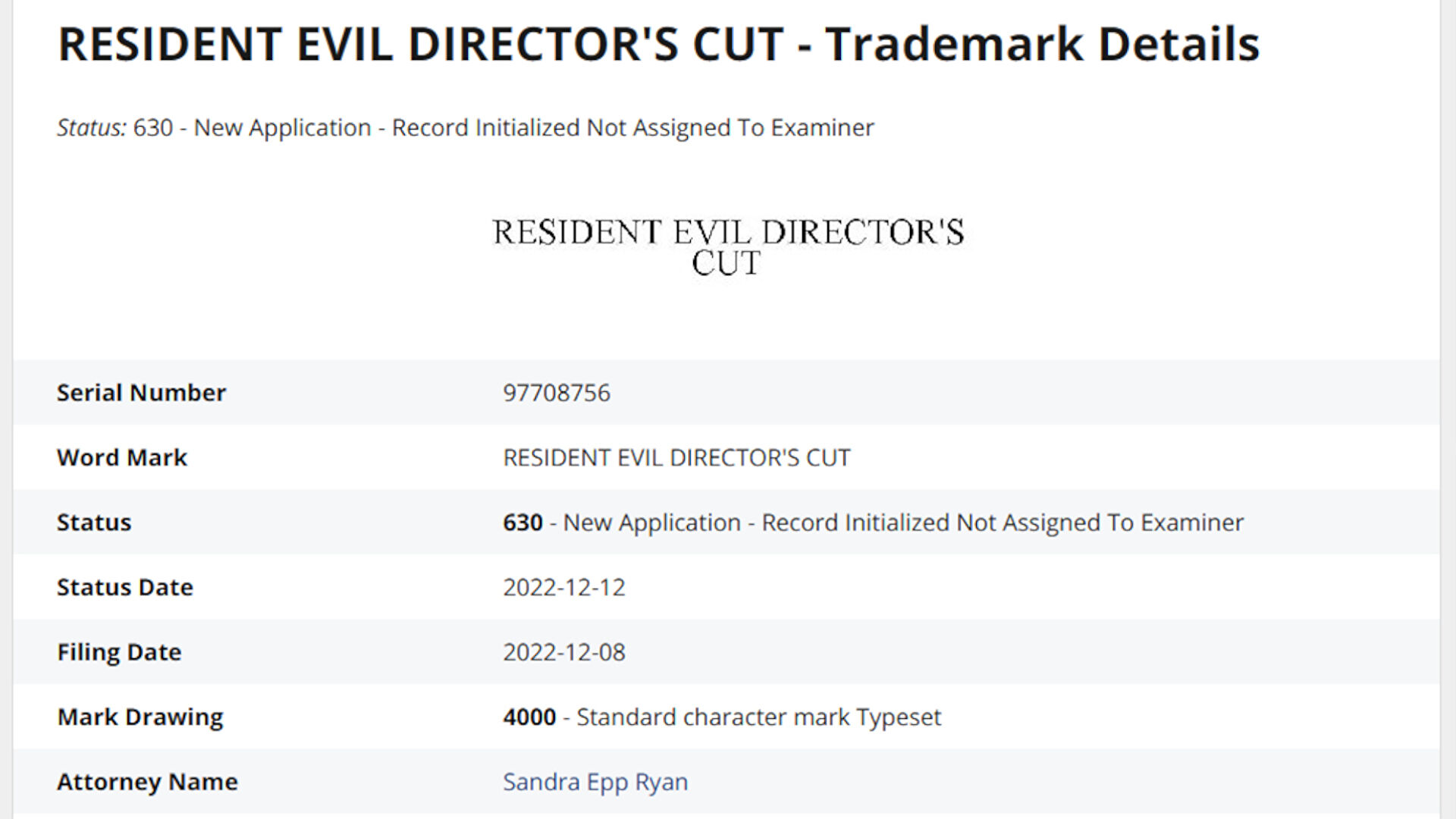 An original Resident Evil was released in 1996 and popularized the then fledgling survival horror genre. The game saw its first remake for the Nintendo GameCube console in 2002, with the entire visuals created from scratch.
The remaster of this edition came to PS3 and Xbox360 in 2014, followed a year later by PS4 and Xbox One as well.
In spite of the passage of years, sensational pre-rendered backgrounds, which at the time of release were called "photorealistic," still can appeal.
Although the iconic production still plays well, its old-school gameplay model and static camera shots fall far short of modern standards.
Transferring the action to a 3D environment would allow the game to stand in line with successful remakes of the second and third installments of the series, and fill a gap in Capcom's catalog of modernized horror games.
The official announcement is expected some time after the release of Resident Evil 4 Remake, which has been scheduled for March 24, 2023.