Are you ready for an epic adventure with the Straw Hat Pirates? One Piece Odyssey, the latest addition to the One Piece franchise, is now available on PlayStation 4, PlayStation 5, Xbox Series X|S, and PC.
Recently, a live action spot for the game was also released, giving fans a sneak peek of the action-packed gameplay.
Developed by the renowned game developer ILCA, known for creating Pokemon Shining Diamond and Pokemon Shining Pearl, One Piece Odyssey takes players on a journey to the mysterious Waford Island.
The Straw Hat Pirates must revisit areas of their memories in order to recover their abilities and progress through the story. A demo of the game is also available, allowing players to experience the first two hours of the story.
In addition to an exciting new storyline, One Piece Odyssey also features some of the manga's most famous locations, including the Alabasta Kingdom and the Water Seven.
Get ready to set sail with the Straw Hat Pirates and embark on a journey filled with action, adventure, and mystery in One Piece Odyssey.
The following is an overview of the game One Piece Odyssey on the Steam website:
A new RPG based on the acclaimed One Piece manga and anime, coinciding with the 25th anniversary of the series. The famous pirate Luffy, better known as Straw Hat Luffy, is sailing in the New World together with his crew in search of new lands and adventures. Forced to shipwreck by a violent and sudden storm, he lands on a lush tropical island surrounded by a sea in constant storm. Separated from the rest of the crew, Luffy embarks on a new and great adventure in search of his friends and a way to escape from the island.

He will find waiting for him new enemies, terrifying forces of nature and countless other surprises. Control the members of the Straw Hat crew in a classic RPG set in the universe of the famous One Piece anime.
Get ready to embark on an epic adventure as One Piece Odyssey is now available. This highly-anticipated game is now accessible on a variety of platforms including the PlayStation 4, PlayStation 5, Xbox Series X|S, and PC via Steam.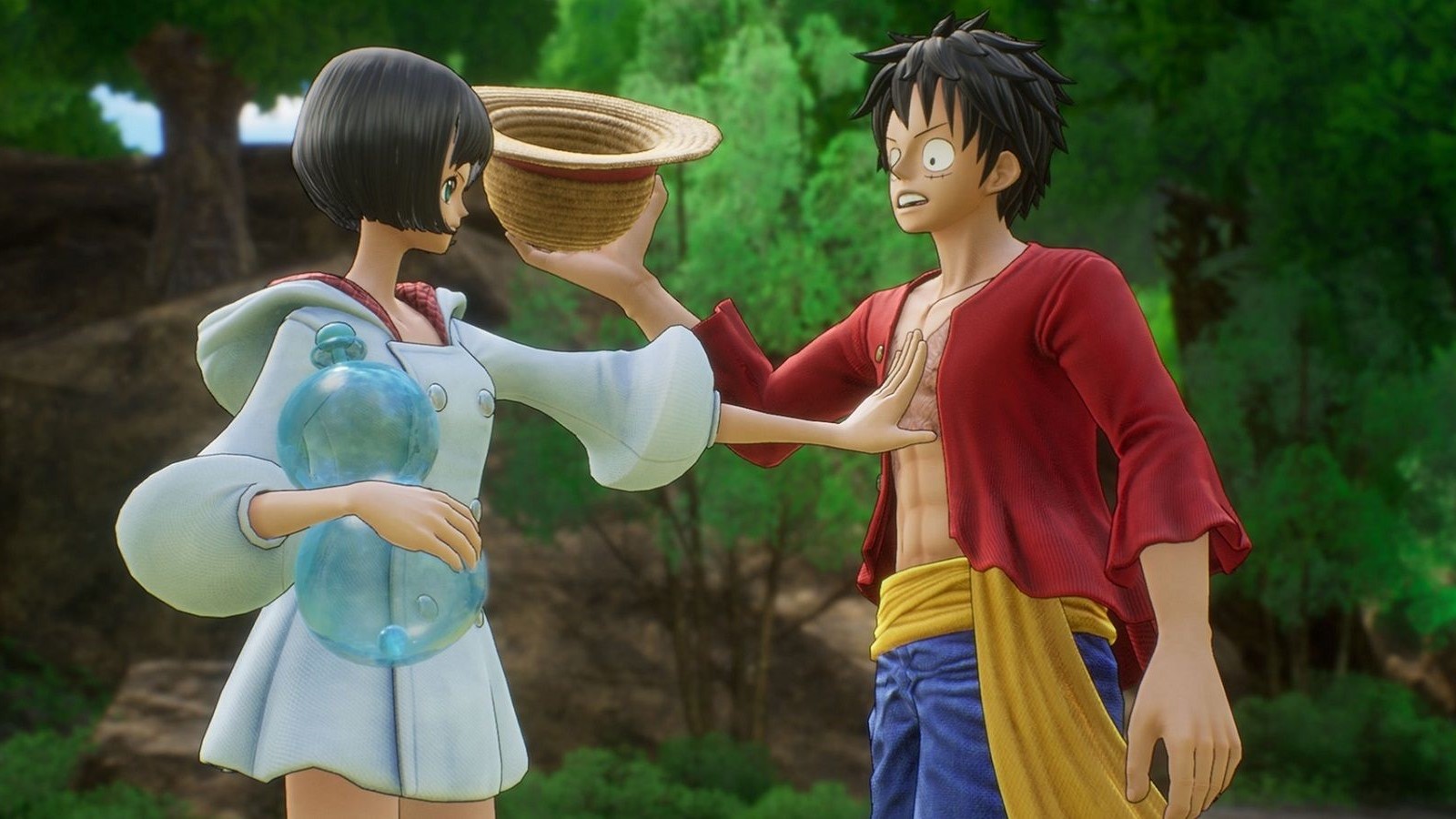 We understand that players have been eagerly awaiting the release of this game, and we are thrilled to finally be able to share it with you. Keep following Gazettely for more updates and information.