As a PS Plus subscriber, you now have access to a plethora of exciting games and exclusive bonuses. Among these bonuses are four new demos, available exclusively to PS Plus Premium subscribers.
These demos offer a taste of some of the most highly anticipated games of 2022, including A Plague Tale Requiem, The Last of Us Part 1, Gotham Knights, and Nickelodeon Kart Racers 3: Slime Speedway.
While these demos are primarily aimed at PS5 players, there is still a PS4 title in the mix. However, to take advantage of these demos, it's important to keep an eye out on the PlayStation Store, as Sony no longer communicates the availability of these demos.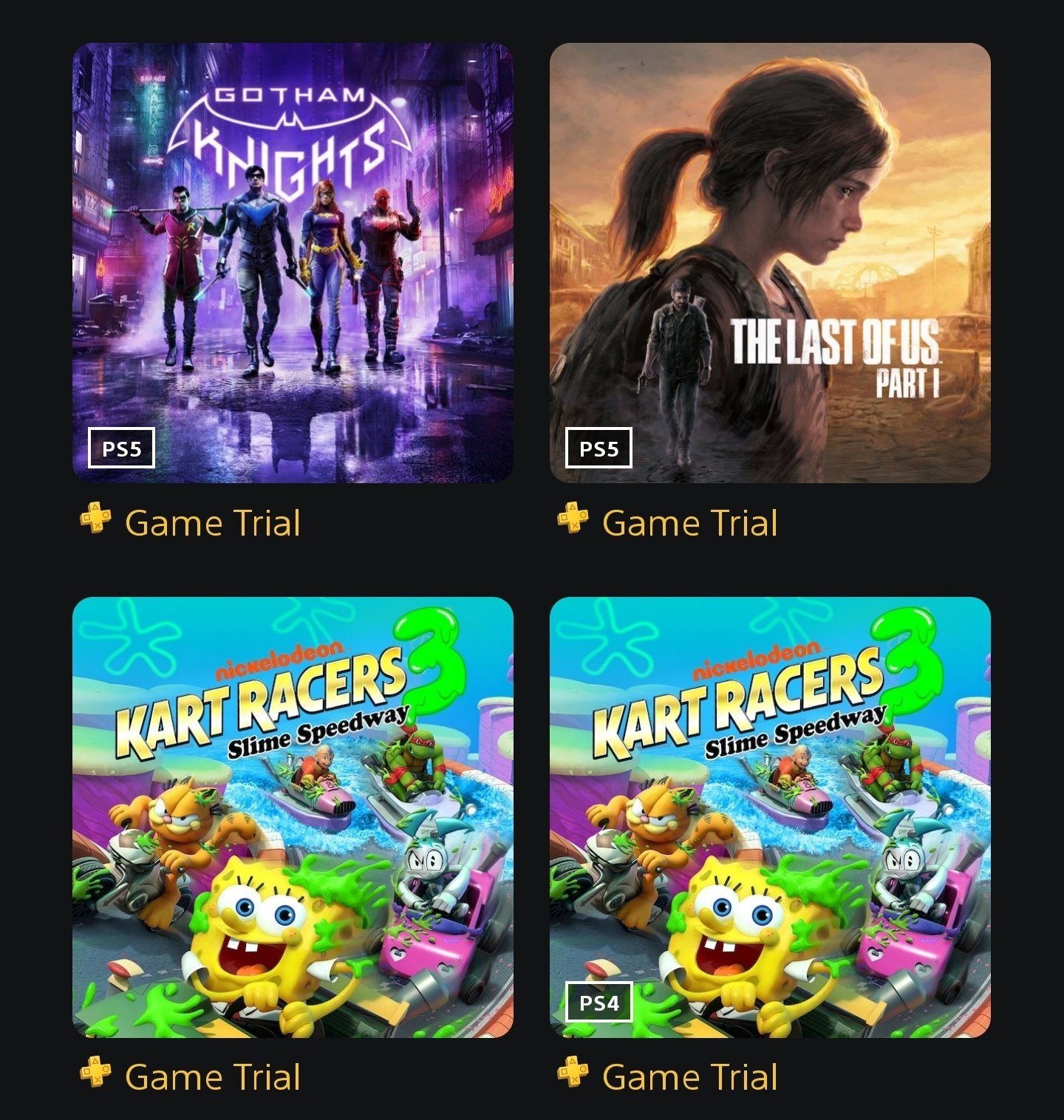 Gotham Knights is one of the demos available this month, and it offers an hour of gameplay. Though it is pleasant to play in cooperation, some players may find the game design choices and gameplay lacking depth. That's why it is always recommended to test it before buying, as it depends on the appreciation of each player.
Here's a breakdown of the time allotted for each demo:
A Plague Tale Requiem (PS5): 3 hours

The Last of Us Part 1 (PS5) : 2 hours

Nickelodeon Kart Racers 3 Slime Speedway (PS5 & PS4) : 2 hours

Gotham Knights (PS5): 1 hour
To access these demos, simply head to the PS Store page of each title and start downloading. PS Plus Premium subscribers have the opportunity to try out some of the most exciting upcoming games and get a taste of what's to come. Don't miss out on this opportunity!