The Destiny 2 community is devastated by the unexpected passing of Lance Reddick, the talented voice actor behind the beloved character Commander Zavala.
As news of his death spreads, Guardians from all over the world are coming together to pay tribute to this legendary actor who has left an indelible mark on the gaming world and beyond.
On March 17, 2023, TMZ Magazine reported the shocking news of Lance Reddick's sudden passing at the young age of 60. While the cause of his death is still unknown, his legacy as a gifted actor and a true Guardian in the Destiny community will always live on.
Lance Reddick was a well-known figure in the gaming industry, especially in the Destiny 2 community where he had been the voice of Commander Zavala for nine years since 2014.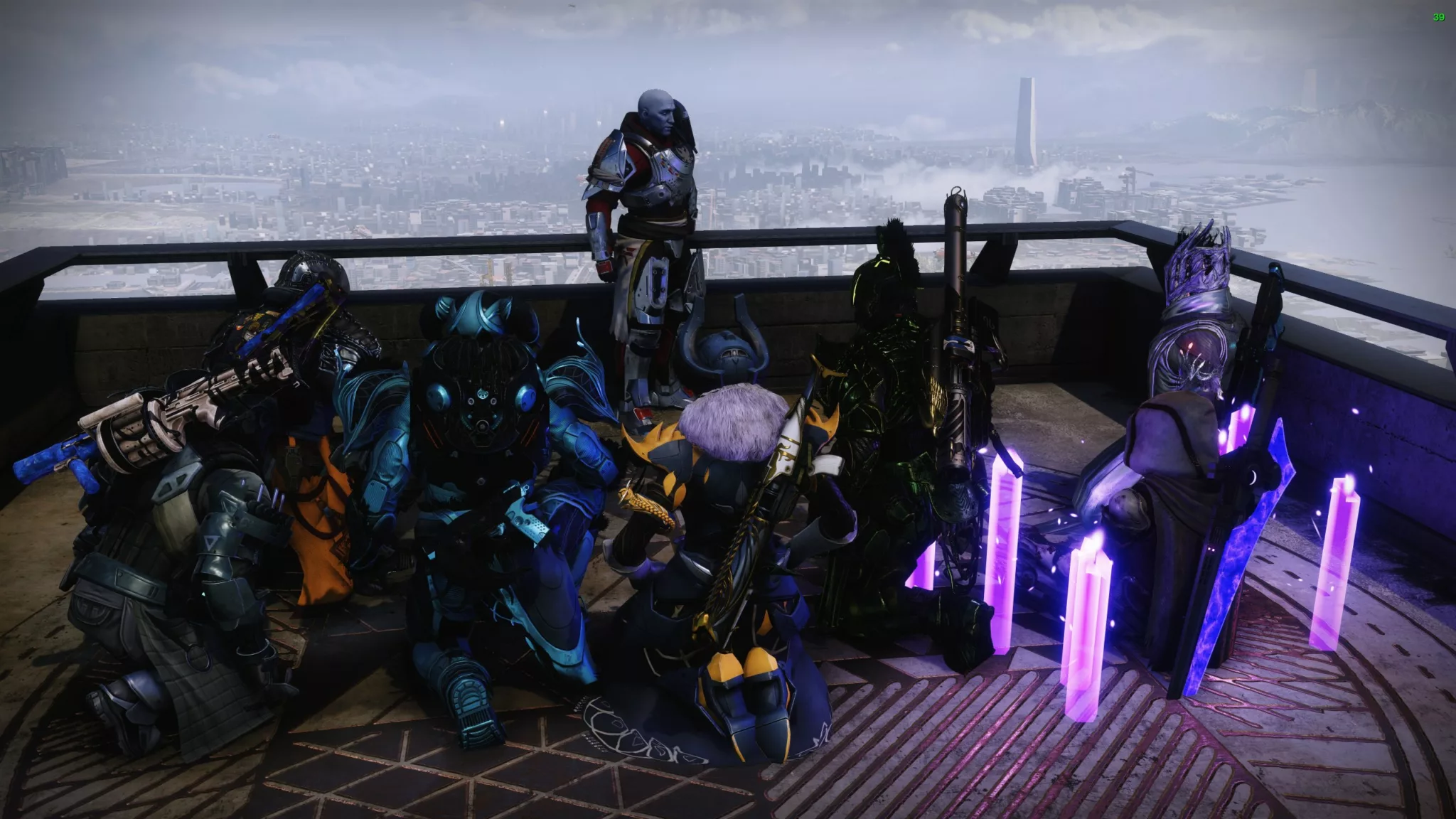 His distinctive voice could also be heard in other popular video games such as Horizon Zero Dawn, Vox Machina, Paradise PD, and Quantum Break.
However, Reddick was not just a talented voice actor. He was also a respected actor in film and television, having played memorable roles in the John Wick series, The Wire, and The Fringe, to name just a few.
His charming personality and sense of humor made him a beloved figure not only in the entertainment industry but also among the Destiny 2 community.
And the beat goes on… #dogsoftwitter pic.twitter.com/CUL4BTN568

— Lance Reddick (@lancereddick) March 15, 2023
During his time at Bungie, the studio behind Destiny 2, Reddick often interacted with fans on his personal Twitter account, sharing his love for the game and its community.
He once revealed in an interview with Polygon that he saw himself as just a "huge fan who also happens to be voicing one of the characters." This humble attitude and his dedication to the game endeared him to the hearts of countless Guardians.
The #Destiny2 community paying respects to the late Lance Reddick's Commander Zavala in-game. 😭 pic.twitter.com/M5Q9m153L2

— Destiny Bulletin (@DestinyBulletn) March 17, 2023
As news of his passing spreads, Guardians around the world are showing their love and support in various ways. Many have taken to social media to express their condolences to Reddick's family, while others are gathering in-game to pay tribute to Commander Zavala and the man who brought him to life.
Guillaume Colomb, Narrative Director for Bungie at Imagendary Studios, expressed his sadness and admiration for Reddick, sharing a personal memory of the actor's kindness and thoughtfulness.
Other players have shared their own memories of Reddick, acknowledging his impact on the gaming world and the joy he brought to players.
I had the honor to work with Lance Reddick on Destiny 2 for many years. Even meeting him in person once, he was the nicest person you can imagine.
So thoughtful about how he approached his work with Zavala.
Such a loss.
💔

— Guillaume Colomb @ GDC (@GuiColomb) March 17, 2023
The legacy of Lance Reddick and his iconic role as Commander Zavala will always be remembered in the gaming world and beyond.
As the Destiny 2 community mourns the loss of this legendary actor, we honor his memory and celebrate the joy he brought to our lives. Rest in peace, Lance Reddick, and thank you for being a true Guardian.