Microsoft has revealed the two games that will be available for Xbox Live Gold customers in May, but the company's offer remains meager, with only two titles included.
Additionally, both games are older titles that may not excite players looking for new and innovative gaming experiences.
While Xbox Game Pass subscribers have consistently been offered interesting and exciting games, Xbox Live Gold customers have been left with lackluster options for quite some time.
Despite this, the May list of games does have its own unique features. One of the titles that Microsoft will be providing for Xbox Live Gold users is Star Wars Episode I Racer.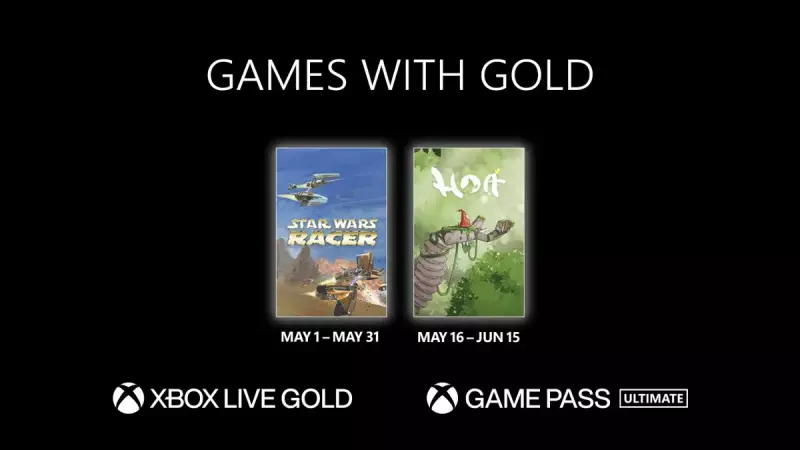 Xbox Games with Gold
Although the game was considered exceptional during its time, it originally debuted in 1999, making it an older title. A remastered version of the game was released in 2020, which received ratings of 63-70%.
The second title, Hoa, is a platformer that was released by Skrollcat Studio in 2021. However, the title has received relatively mediocre ratings of 71-68%, making it difficult to justify as a game worth subscribing to Xbox Live Gold for.
It's clear that Xbox Live Gold continues to be overshadowed by Xbox Game Pass, which offers a wider selection of newer and more popular titles.
While Microsoft's inclusion of Star Wars Episode I Racer and Hoa in the May offering is a step in the right direction, it remains to be seen whether Xbox Live Gold can compete with its more popular counterpart.
Overall, while the two games offered in May may not be enough to entice new subscribers, they may still appeal to those who have been loyal to Xbox Live Gold and are looking to try out some older titles.