Are you a gaming enthusiast curious to know which games have sold the most copies in history? Or maybe you're just interested in exploring the unforgettable hits and success stories that have shaped gaming history? Either way, you're in luck because we've compiled a list of the top 15 best-selling games ever.
From the iconic platformer, Super Mario Bros., to the wildly popular sandbox adventure, Minecraft, we take a journey through the gaming world's biggest hits and explore what made these games so successful. So, let's dive in and relive some of the most memorable moments in gaming history!
15. Mario Kart Wii – A Sensation in Racing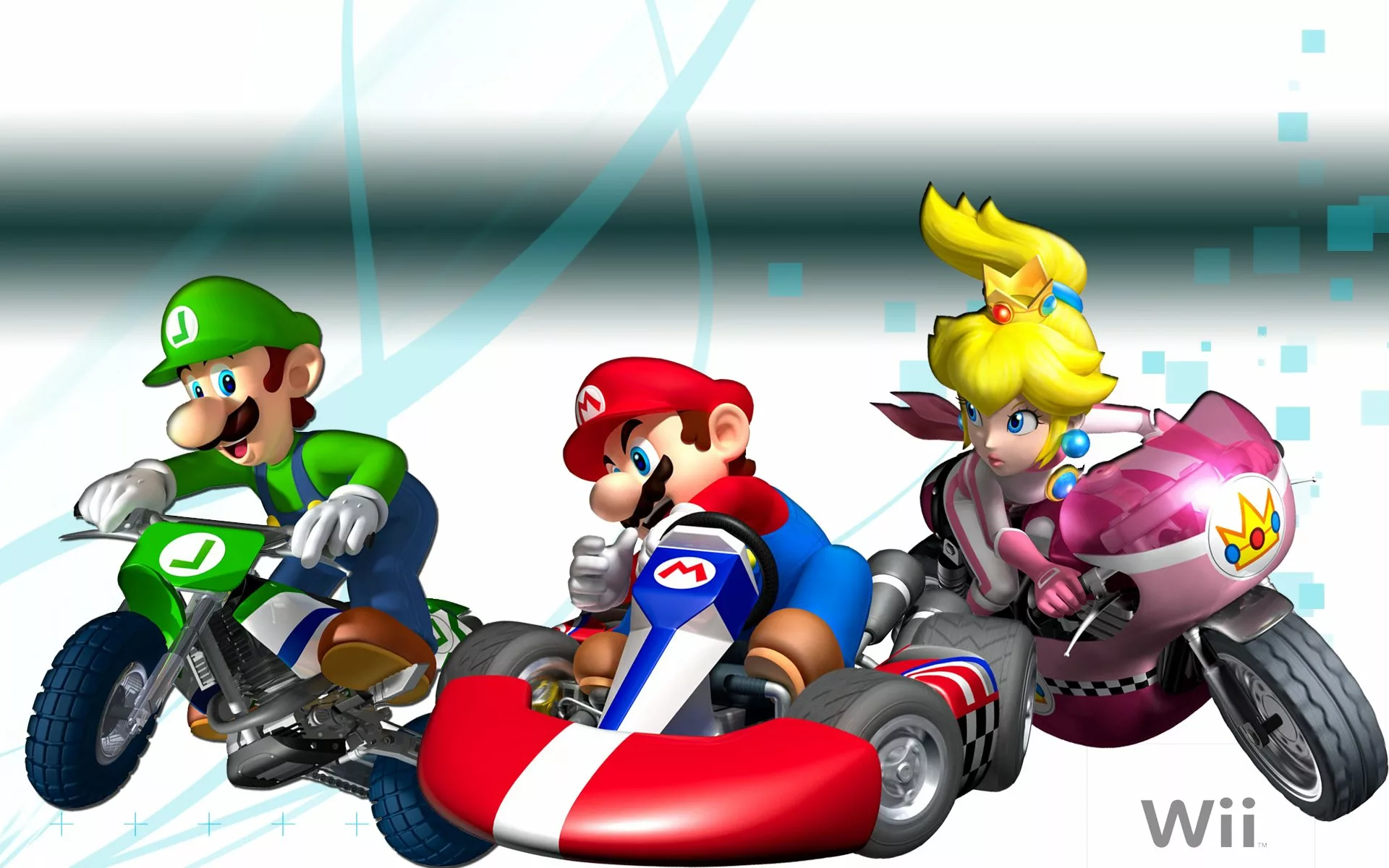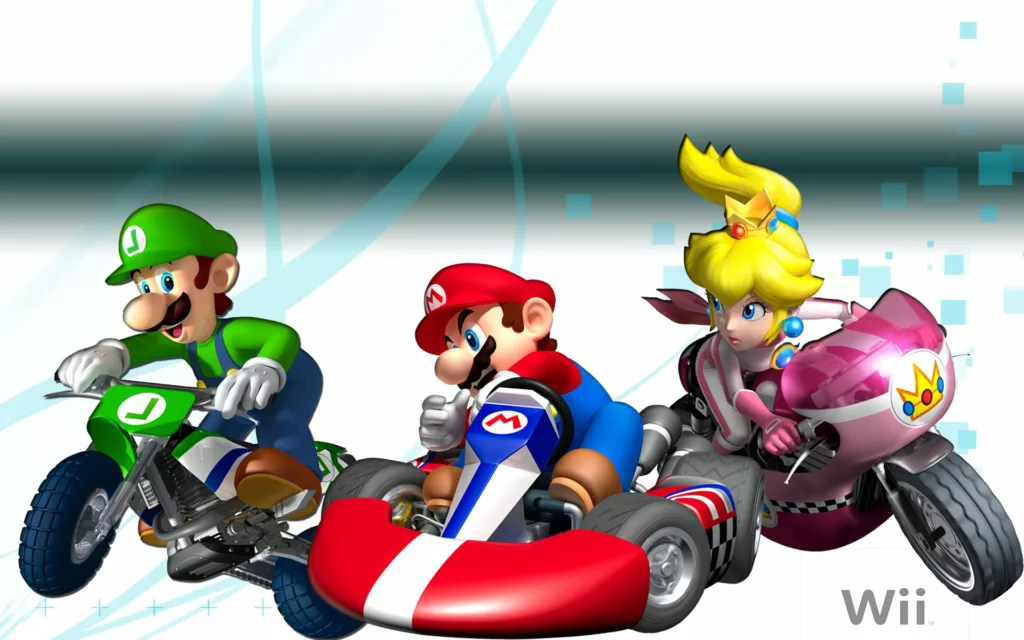 Units Sold: 37.38 million
Release Date: April 10, 2008
When the Wii console was launched in 2006, it quickly became a sensational hit, captivating people worldwide. In fact, the Wii is considered one of the top-selling gaming consoles of all time. The key to its success lies in its innovative motion controls, which brought gaming to life by transforming it into a more physical experience. Nintendo brilliantly incorporated these motion controls into their beloved Mario Kart series, turning the Wii remote into a steering mechanism.
To further enhance the gaming experience, Nintendo released a steering wheel accessory that allowed players to place the Wii controller into a plastic wheel, providing a more immersive and realistic driving sensation. With over 37 million copies sold, Mario Kart Wii is undoubtedly one of the most successful spin-offs in the Mario franchise.
14. The Witcher 3 – A Blockbuster RPG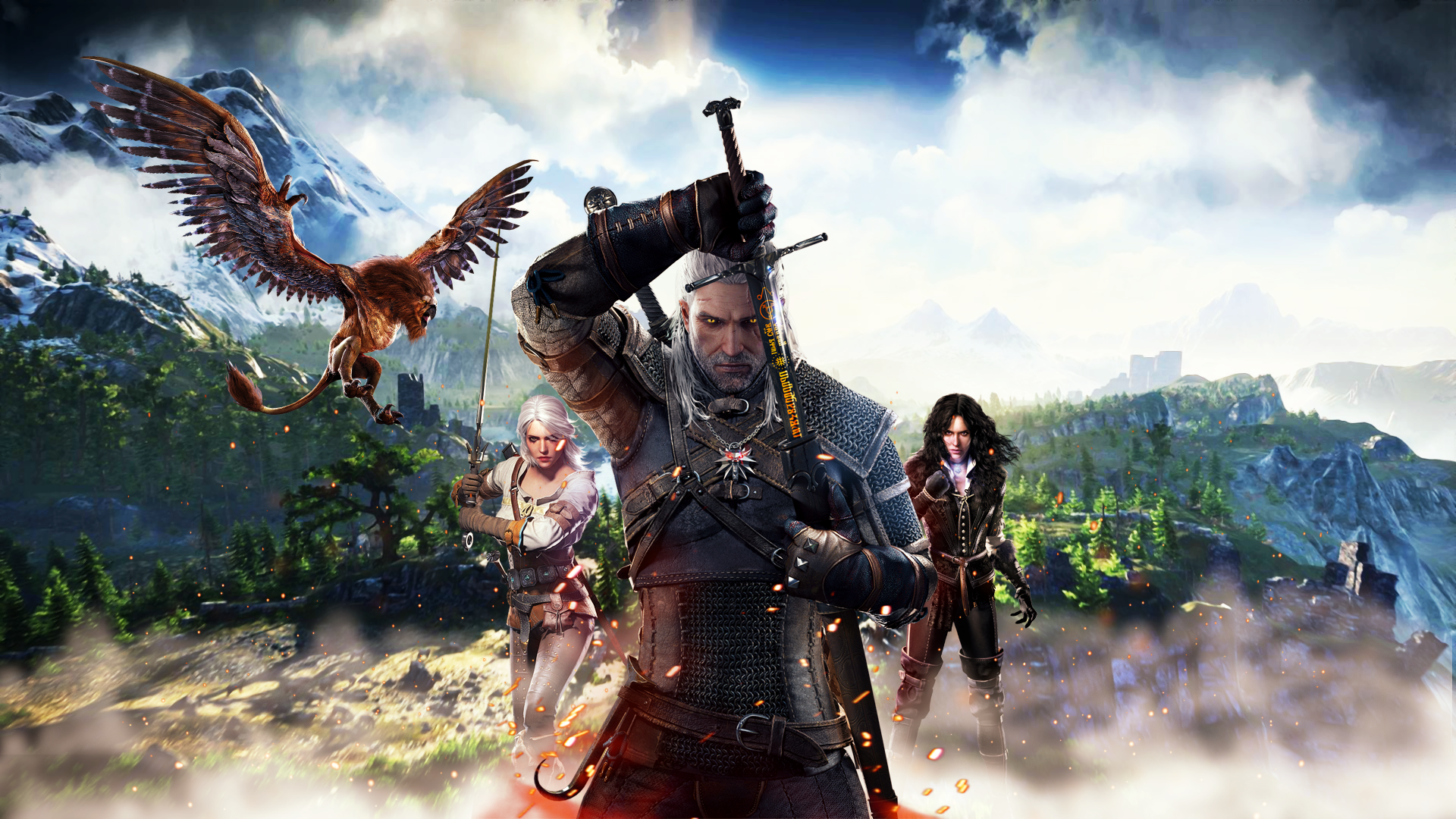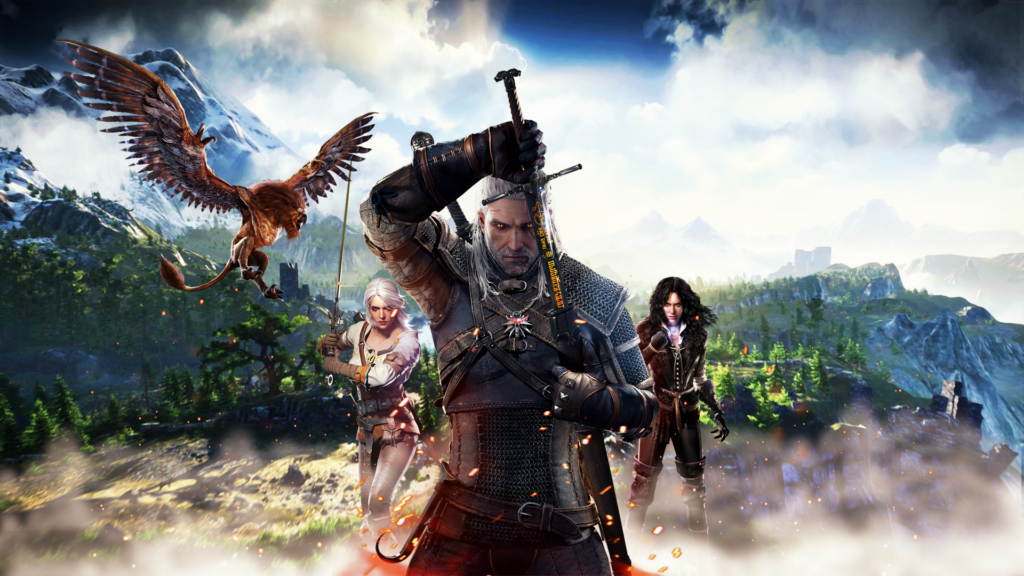 Units Sold: 40 million
Release Date: May 18, 2015
The Witcher has evolved into an incredibly successful video game series, based on the novels that preceded the popular Netflix TV show. It's likely that the television series contributed to the surge in game sales, with The Witcher 3 being the top-selling installment of the series.
The Witcher 3 has sold over 40 million copies since its release. The franchise as a whole has reached 65 million sales, meaning the earlier games contributed a respectable 25 million sales, although they don't quite compare to the astounding success of Wild Hunt.
13. Pac-Man – The Timeless Arcade Classic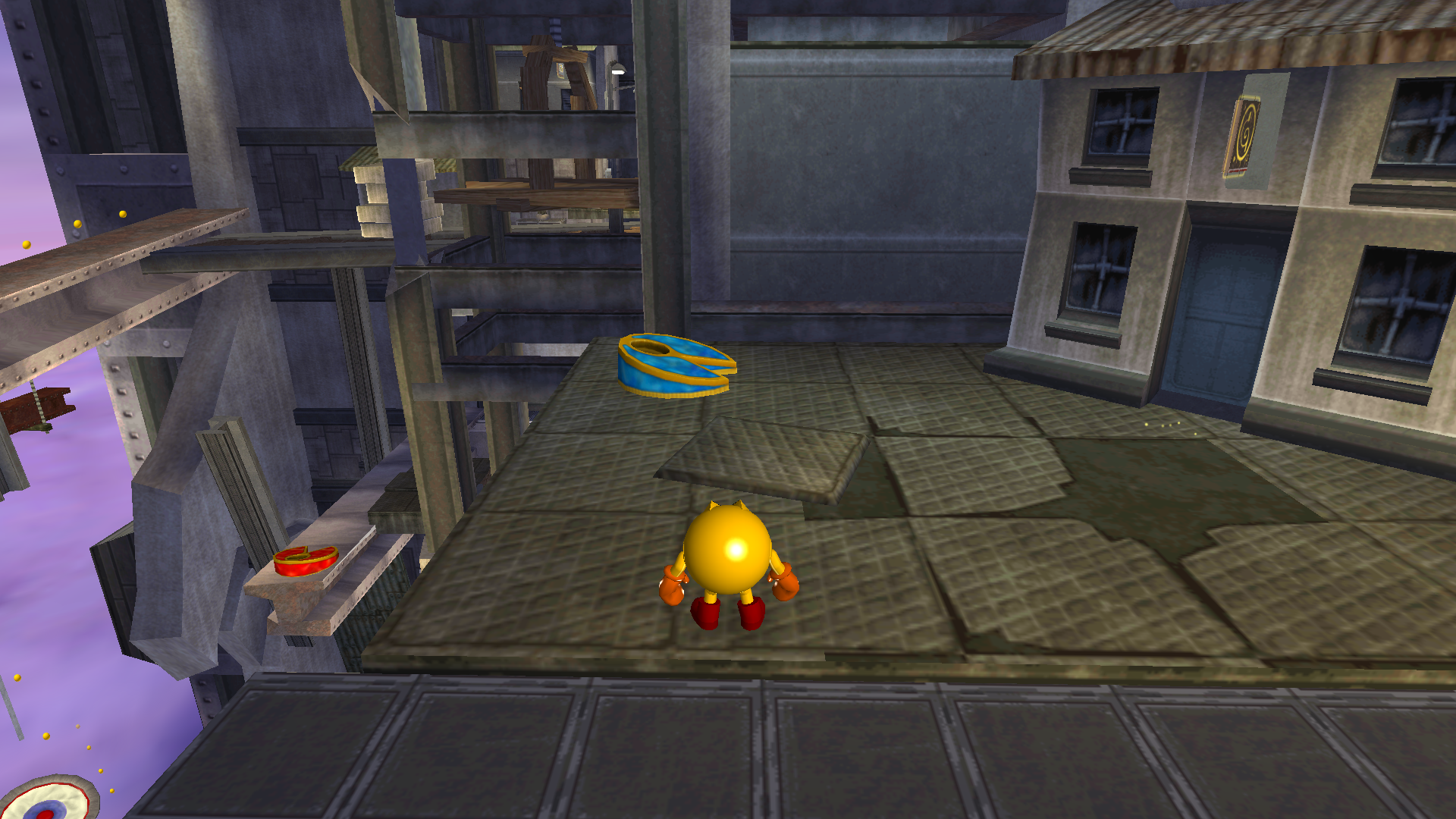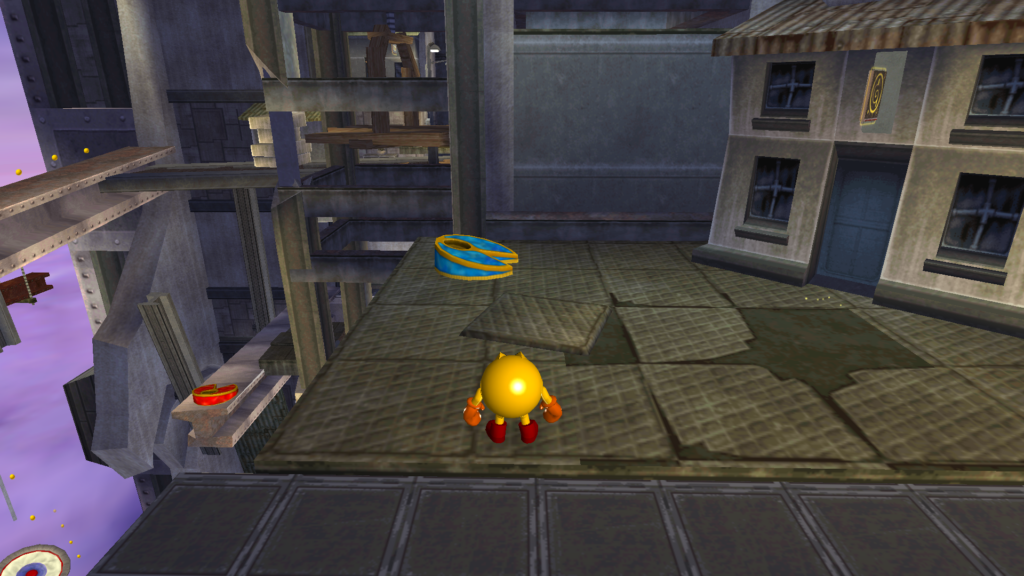 Units Sold: 42.07 million
Release Date: October 1, 2009
Pac-Man, the iconic arcade game, has had plenty of time to accumulate its impressive sales. Since its initial 1980 release in arcades, it swiftly transitioned to the Atari 2600 in 1982 and eventually appeared on various consoles, including the NES, mobile phones, and computers.
The 42.07 million units sold encompass arcade cabinets, console versions, computer editions, and mobile phone adaptations. With over 30 million sales attributed to mobile phone users, Pac-Man continues to generate revenue as new generations discover this addictive maze game.
12. Wii Fit Plus – Exercise and Entertainment Combined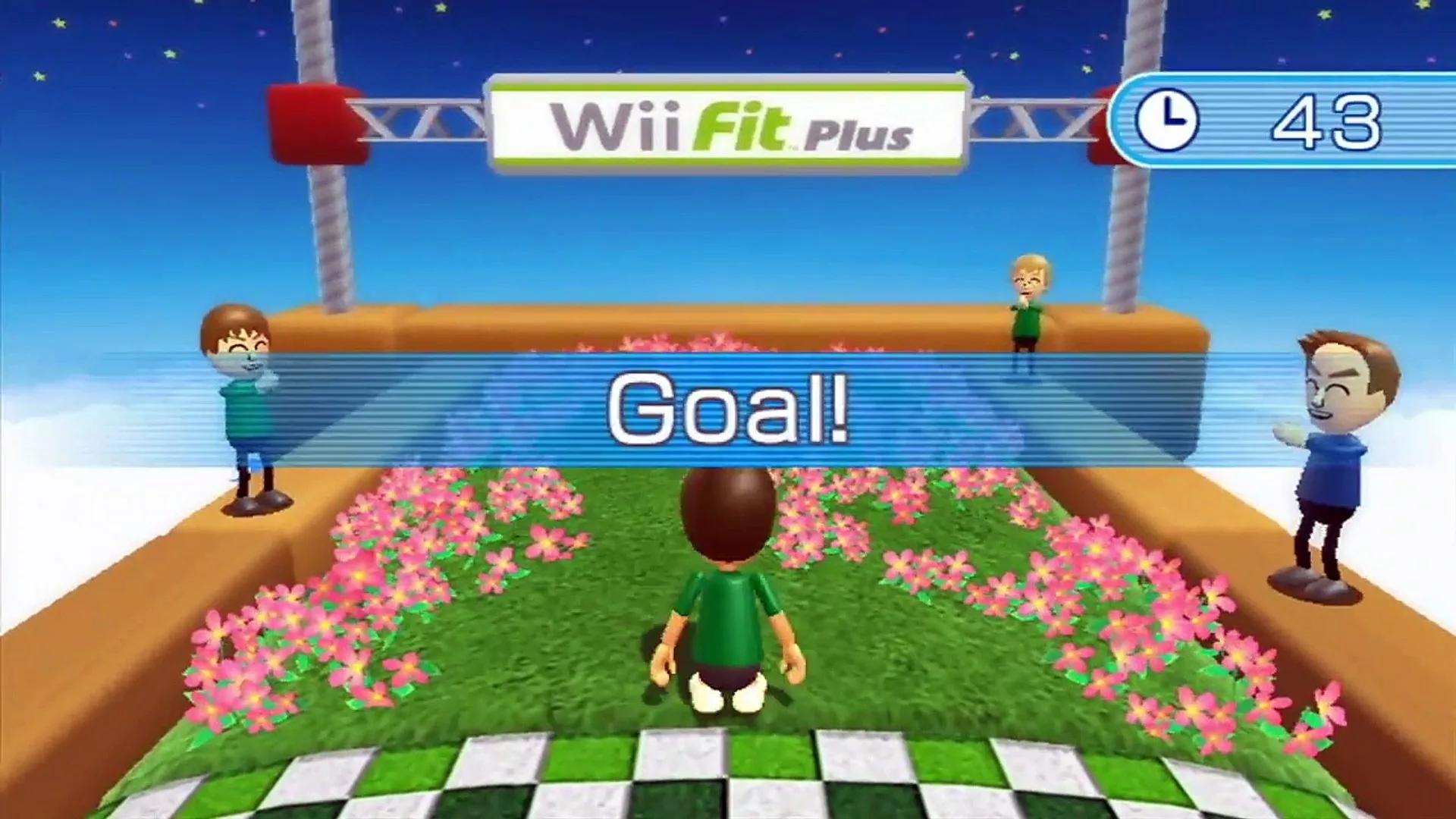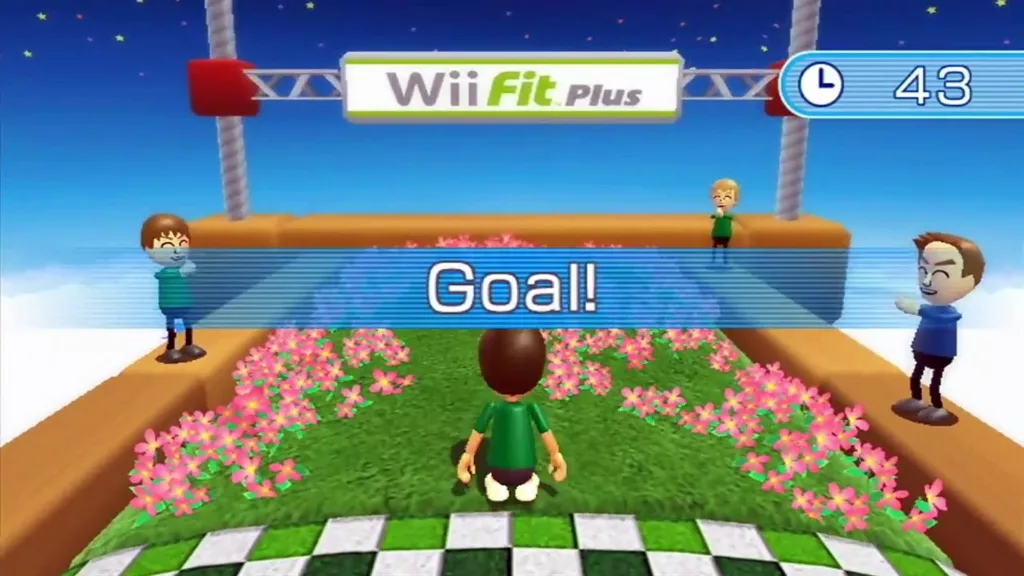 Units Sold: 43.8 million
Release Date: October 1, 2009
During the height of the Nintendo Wii's popularity, Wii Fit emerged as a colossal seller. It cleverly combined gameplay with an exercise component, providing a unique and engaging experience for users of all ages.
This innovative approach likely contributed to its staggering 43.8 million copies sold, which includes both Wii Fit and Wii Fit Plus. According to Nintendo in 2022, Wii Fit accounts for 22.67 million sales, while Wii Fit Plus follows closely with 21.13 million.
11. Terraria: A Versatile Sandbox Adventure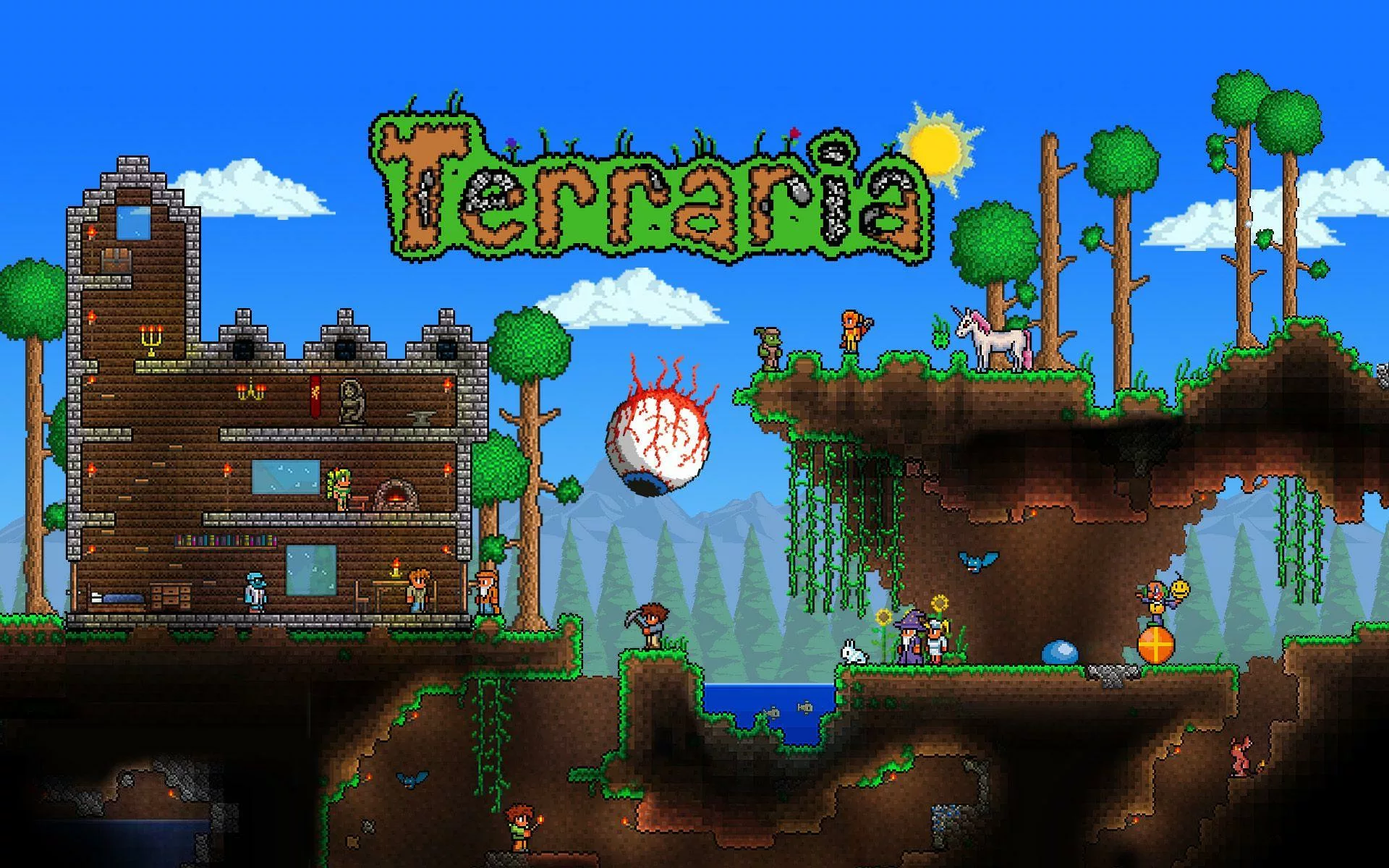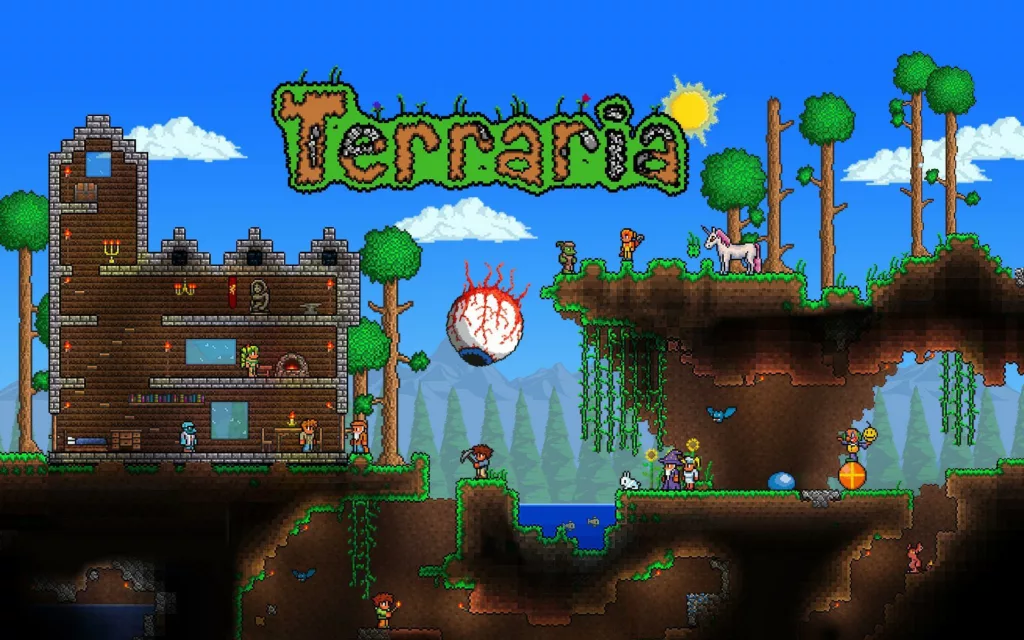 Units Sold: 44.5 million
Release Date: May 16, 2011
Terraria, developed by Re-Logic, claims the final spot in this top 10 list. This 2D sandbox game initially launched on PC but has since expanded to numerous platforms, spanning multiple generations and virtually every console created since the era of PS3 and Xbox 360, as well as laptops and mobile devices.
Terraria's gameplay shares similarities with Minecraft, yet it maintains its distinct identity by allowing players to explore and modify a richly diverse world filled with objects, resources, and enemies scattered throughout various biomes. Moreover, Terraria has the distinction of being the highest-rated game on the entire Steam platform.
10. Red Dead Redemption 2 – A Wild West Adventure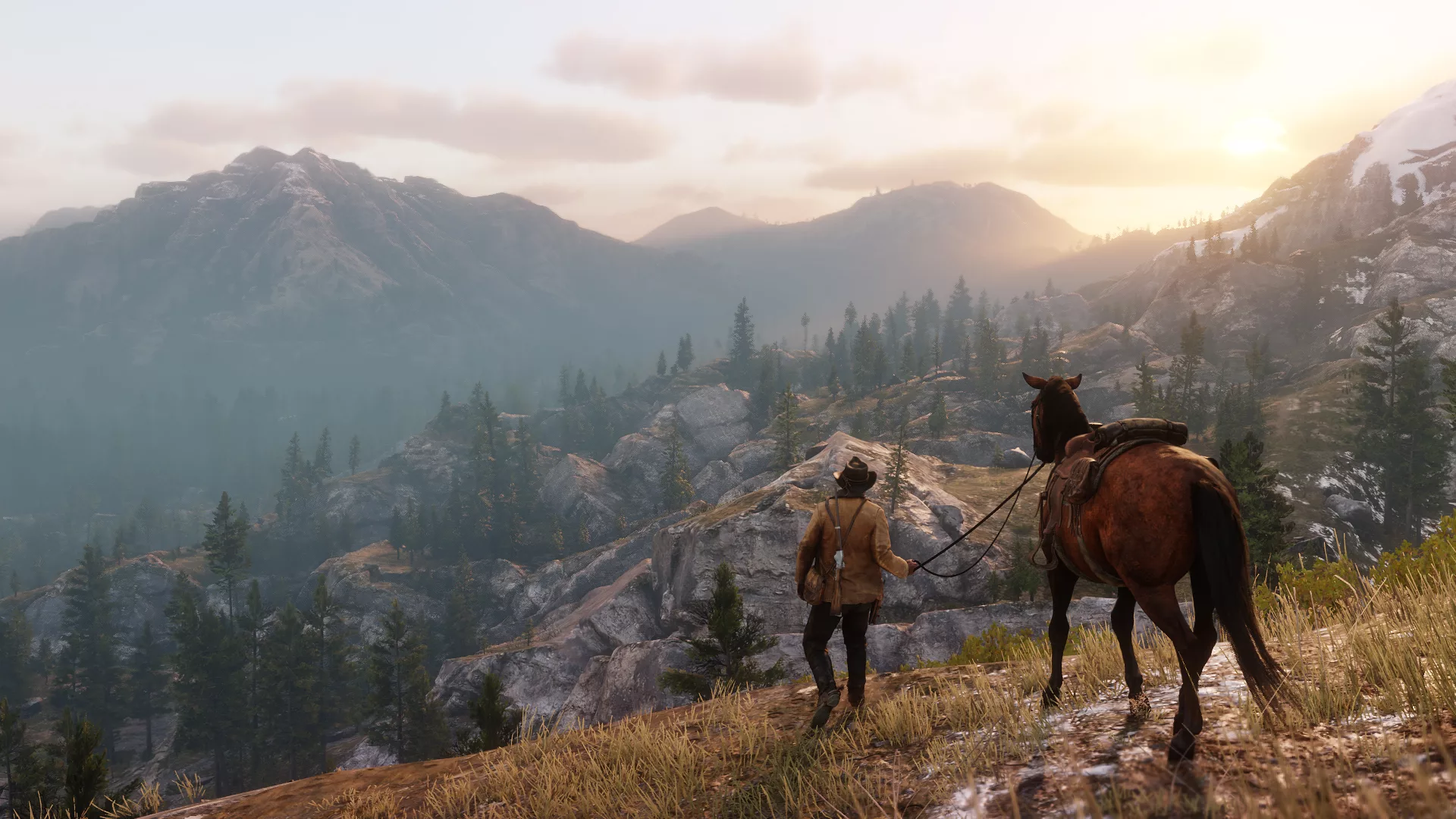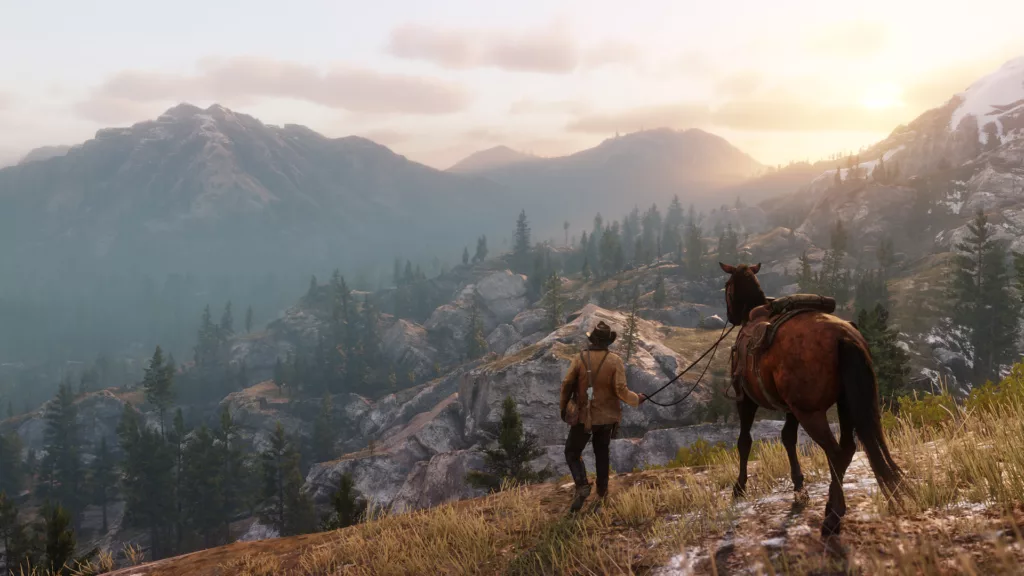 Units Sold: 46 million
Release Date: October 26, 2018
Rockstar Games makes yet another appearance on this list, and it's no surprise given the success of Red Dead Redemption 2, one of their most outstanding creations. This prequel to Red Dead Redemption transports players back to the Wild West and unfolds a captivating story set twelve years prior, following the adventures of the Dutch Van Der Linde gang.
Exploring the vast open world of this game is an unparalleled experience that keeps gamers hooked for countless hours. Unfortunately, its multiplayer mode, Red Dead Online, hasn't received the same level of attention as GTA Online, which is a shame considering it could have been another way to savor the game's brilliance with friends and other players across the globe.
9. Pokémon Red, Blue, Green, and Yellow – The Birth of a Phenomenon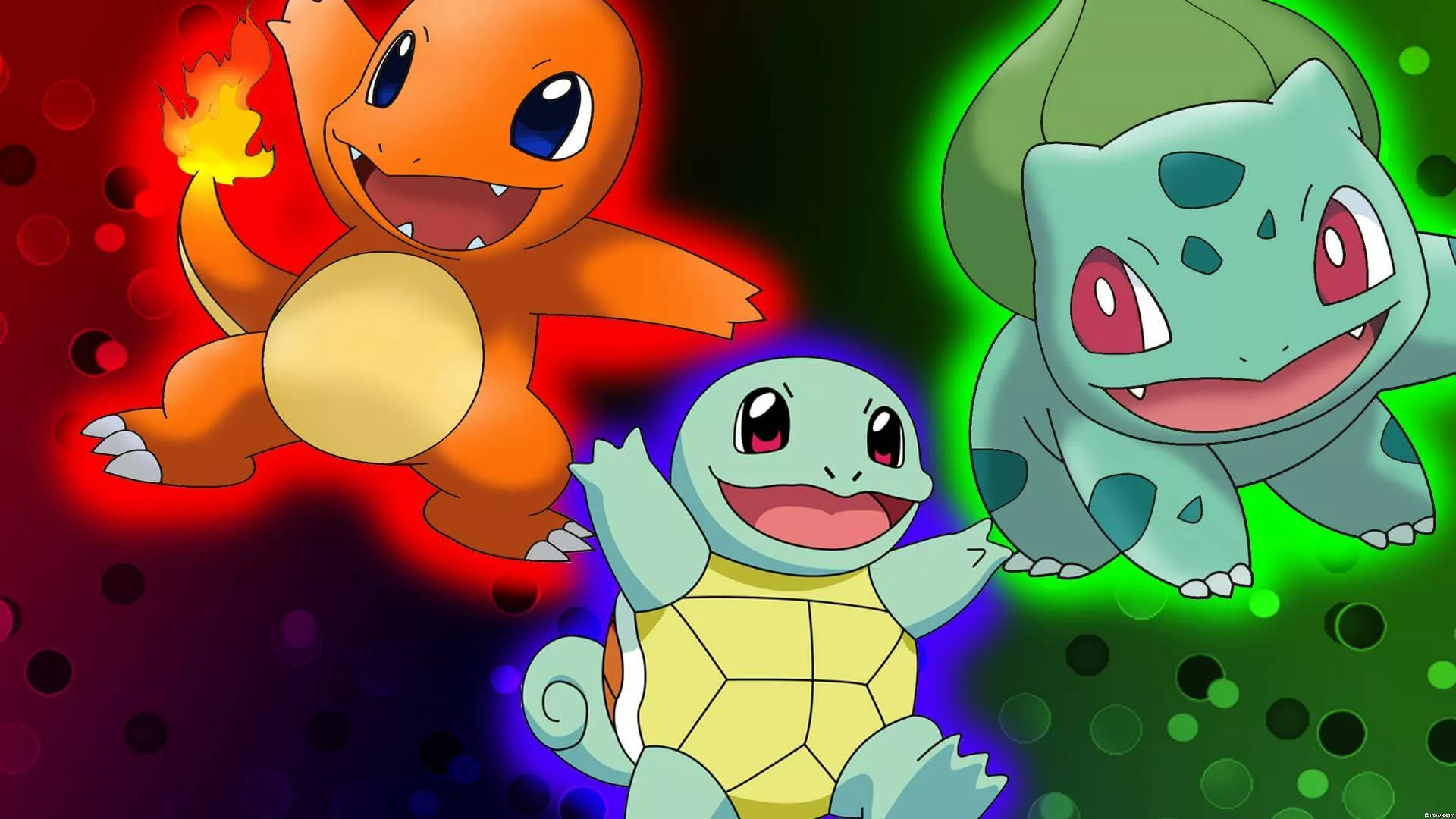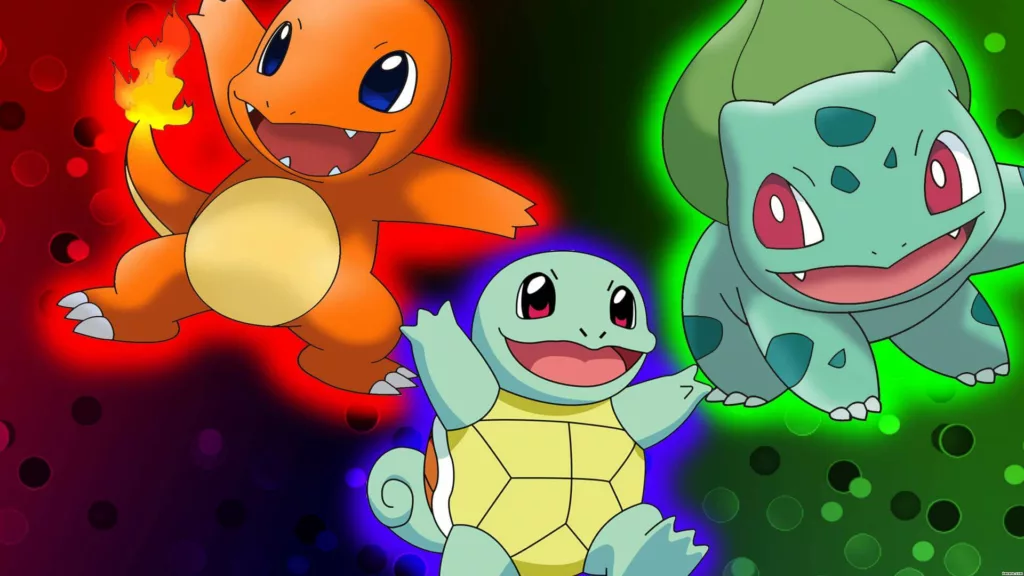 Units Sold: 47.5 million
Release Date: February 27, 1996
Though the Pokémon series has recently expanded with the ninth generation in the form of Scarlet and Purple for Nintendo Switch, it's the original games, which debuted on Game Boy, that boast the highest sales numbers in the franchise's nearly 27-year history. In Japan, Pokémon Red and Green were the first to launch, while European gamers received Pokémon Blue and Red.
Pokémon Yellow followed suit, featuring Pikachu as the starting Pokémon. The enduring popularity of these initial games has spawned remakes like Pokémon LeafGreen, FireRed, and Let's Go, but the original titles remain the best-selling to date.
8. Overwatch – The Breakthrough Shooter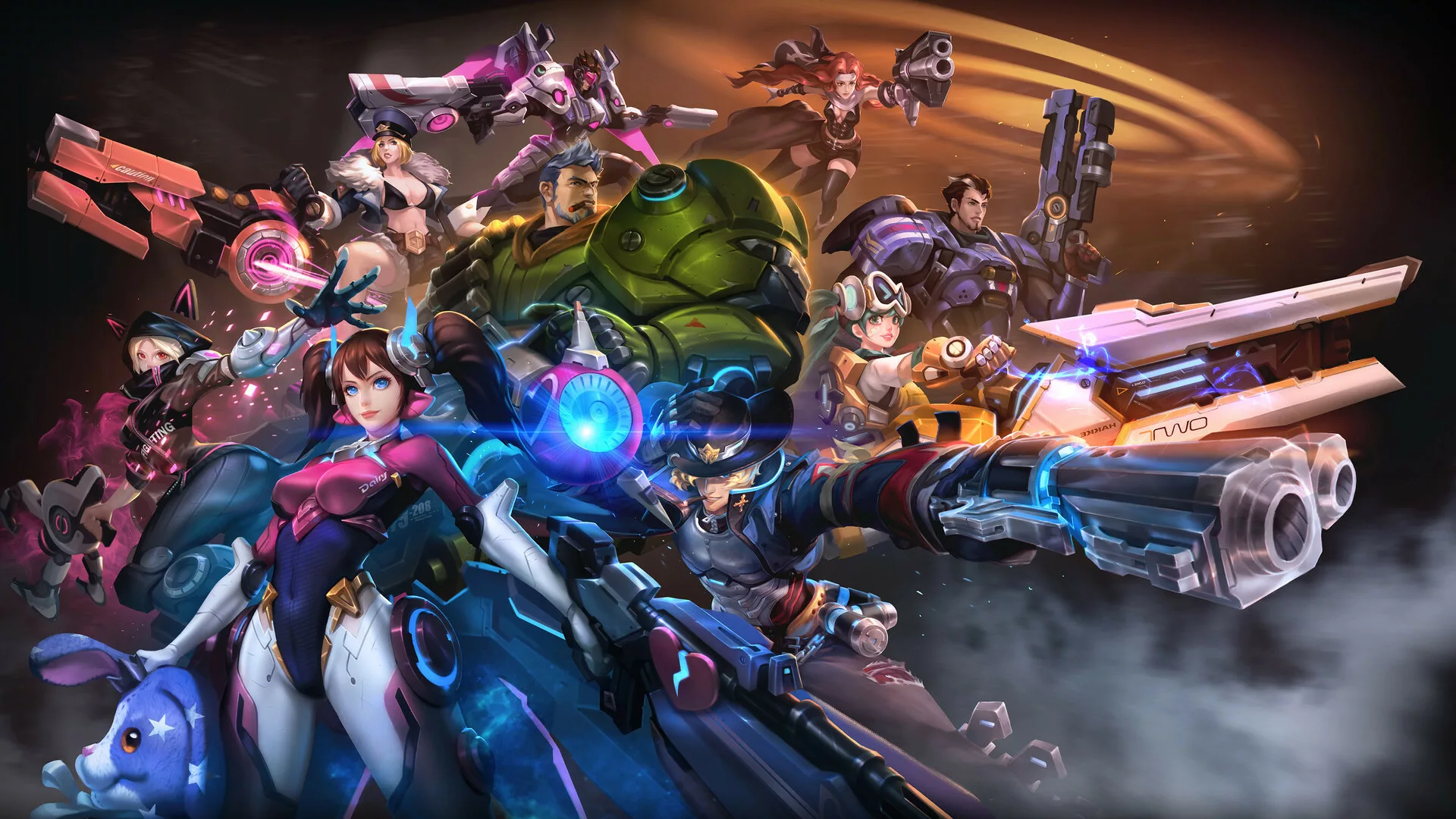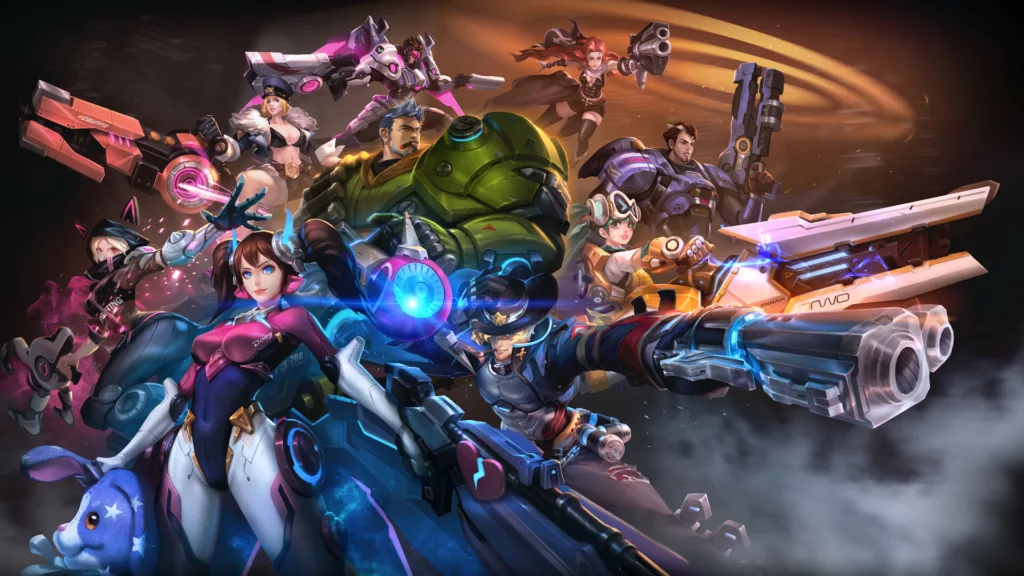 Units Sold: 50+ million
Release Date: May 24, 2016
Blizzard Entertainment's Overwatch burst onto the gaming scene in 2016 and rapidly climbed the sales charts. Available on all major gaming platforms and offering near-endless gameplay options, the game quickly amassed a massive fanbase, which only grew when its sequel was announced. With over 50 million copies sold since its release, it's no wonder that a follow-up was in the works.
If the new installment can capture even a fraction of its predecessor's success, Blizzard will undoubtedly have another hit on its hands. The challenge lies in drawing players back to the game amid the plethora of fresh titles released since then.
7. Mario Kart 8 / Deluxe – A Timeless Racing Classic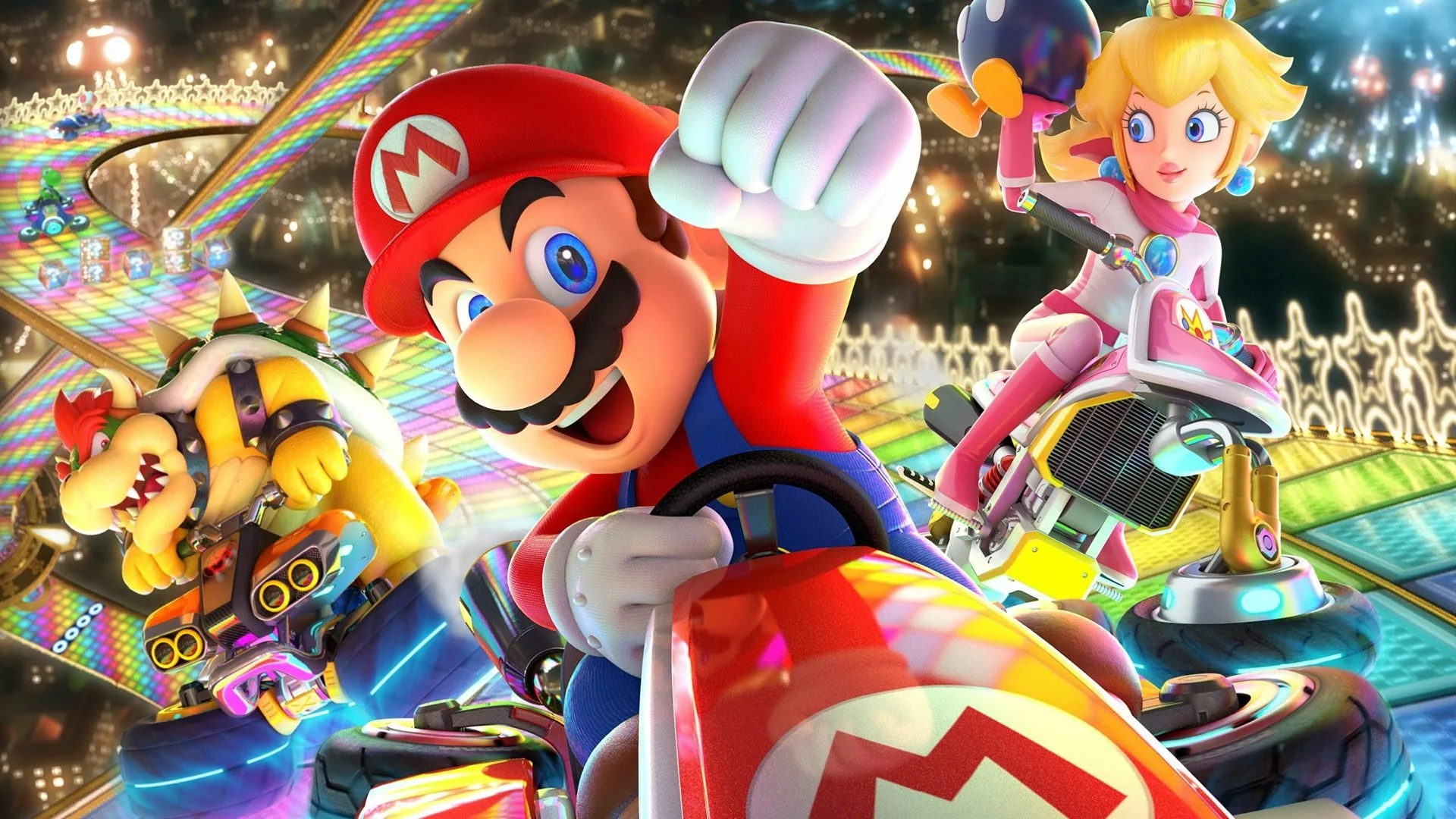 Units Sold: 56.8 million
Release Date: September 13, 1985
Among the numerous Mario Kart iterations, Mario Kart 8 Deluxe for Nintendo Switch holds the title for the best-selling installment in the beloved racing franchise. This exhilarating game effortlessly keeps players entertained for hours on end, whether racing solo, competing with friends at home, or challenging global opponents in online multiplayer mode.
To date, it remains the top-selling game on the Nintendo Switch, and it's unlikely that any other title will dethrone it. Notably, over 8 million of the nearly 57 million units sold are attributed to the original Wii U version, solidifying Nintendo's decision to re-release it on their hybrid console.
6. Super Mario Bros. – A Legendary Platformer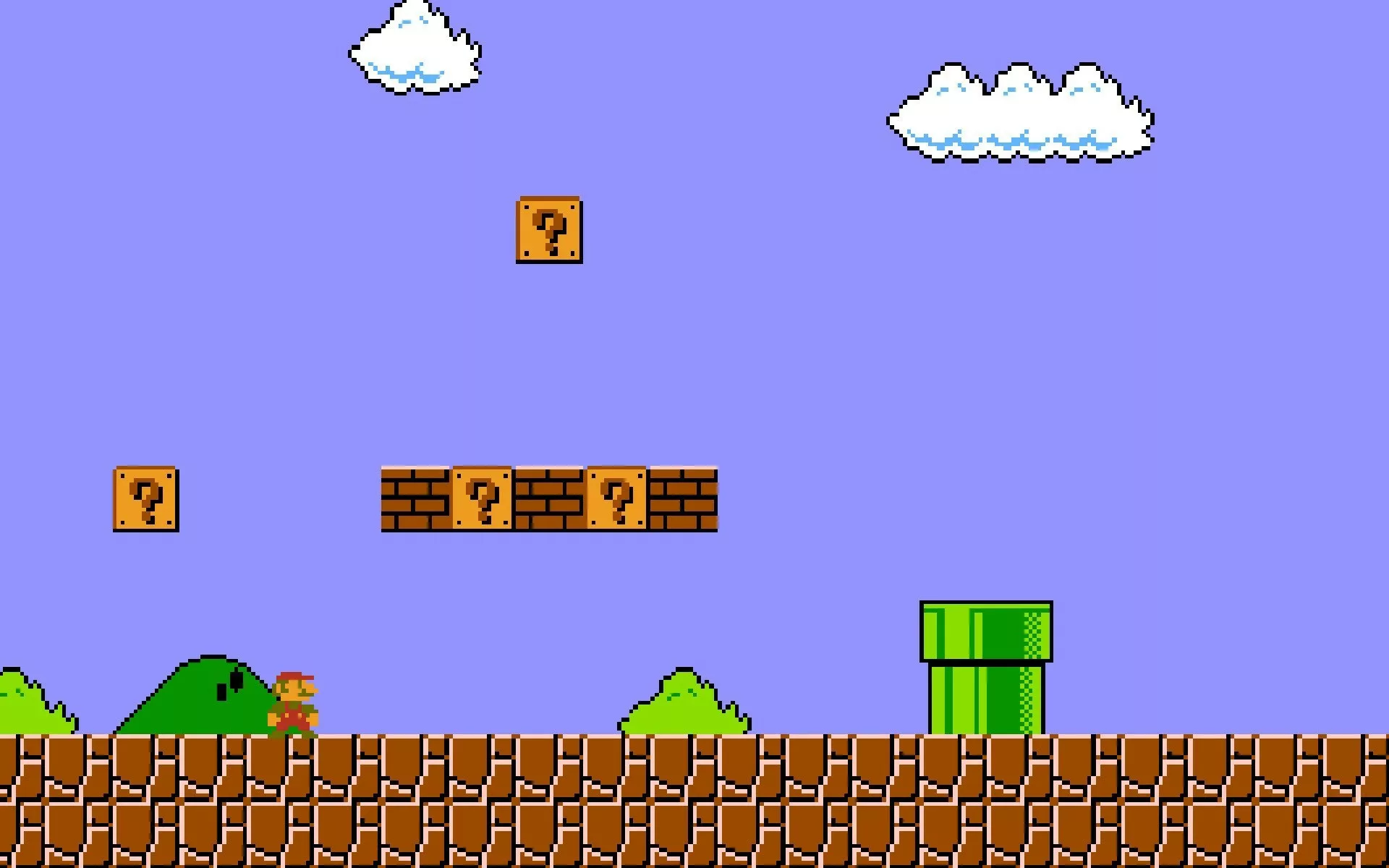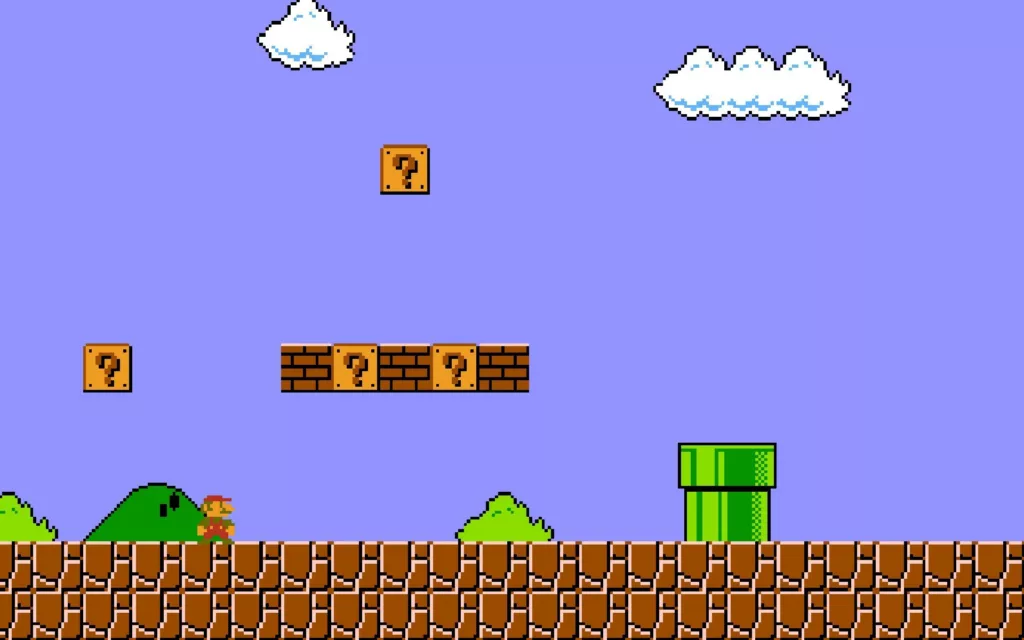 Units Sold: 58 million
Release Date: September 13, 1985
The iconic Super Mario Bros. stands as one of the most memorable video games in history. Starring Nintendo's famous plumber, this platformer challenged players to rescue Princess Peach from the villainous Bowser, and it became a must-have title for the NES.
The game's unforgettable soundtrack has ingrained itself into popular culture, with its signature tune easily recognized and hummed by many. Over the years, Super Mario Bros. has been re-released on platforms like Game Boy Color and
5. PUBG: Battlegrounds – A Top-Selling Paid Battle Royale Game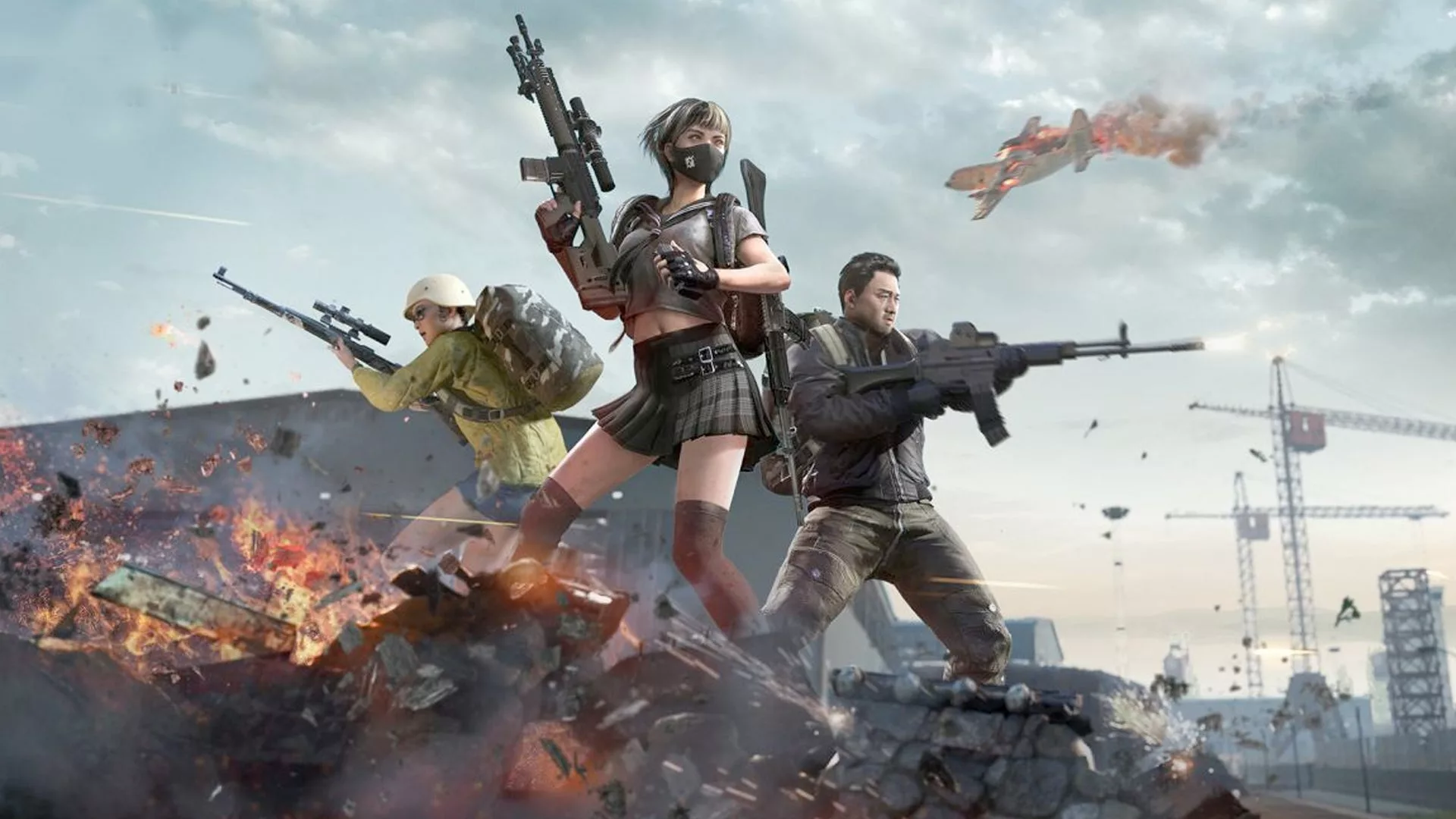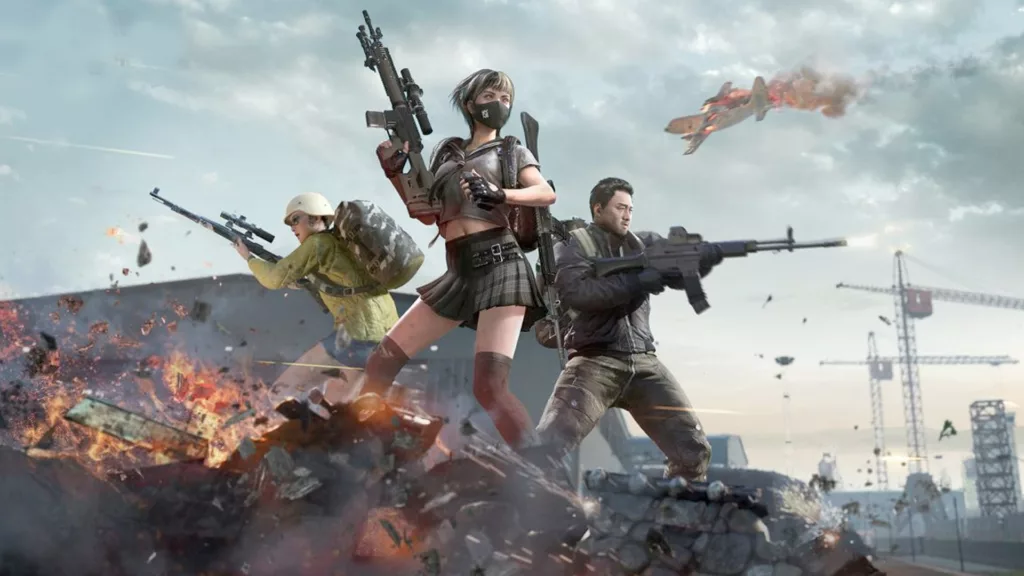 Units sold: 75 million
Release Date: December 20, 2017
While Fortnite might be the most well-known Battle Royale game in existence, it is important to note that if it were a paid game, it would likely have a spot on this list. However, PUBG: Battlegrounds chose to compete with Fortnite by offering a paid version of the game, which ultimately helped it secure a place among the top five best-selling games of all time.
It's worth mentioning that the current sales figures have stagnated due to the game becoming freely available in a free-to-play format. Out of all its versions, the best-selling one has been the PC release, boasting an impressive 42 million copies sold.
4. Wii Sports – Nintendo's Best-Selling Game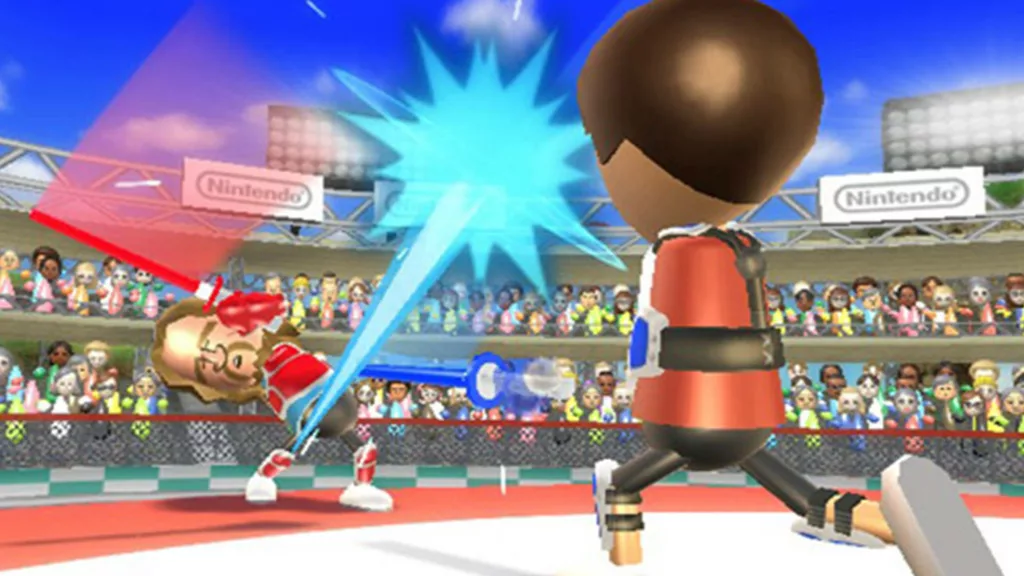 Units sold: 82.9 million
Release date: November 19, 2006
Wii Sports holds the title of being Nintendo's best-selling video game throughout their entire history. This may seem surprising at first, but it is important to consider the fact that the game was bundled with the Wii console in most markets, greatly contributing to its sales figures.
While it's impossible to determine how many units would have been sold if Wii Sports had not been included with the console, there's no denying that the Wii was one of Nintendo's most successful consoles, and Wii Sports was an essential addition to any gathering of friends and family due to its simple yet entertaining gameplay.
3. Tetris – The Reigning Champion of Mobile Games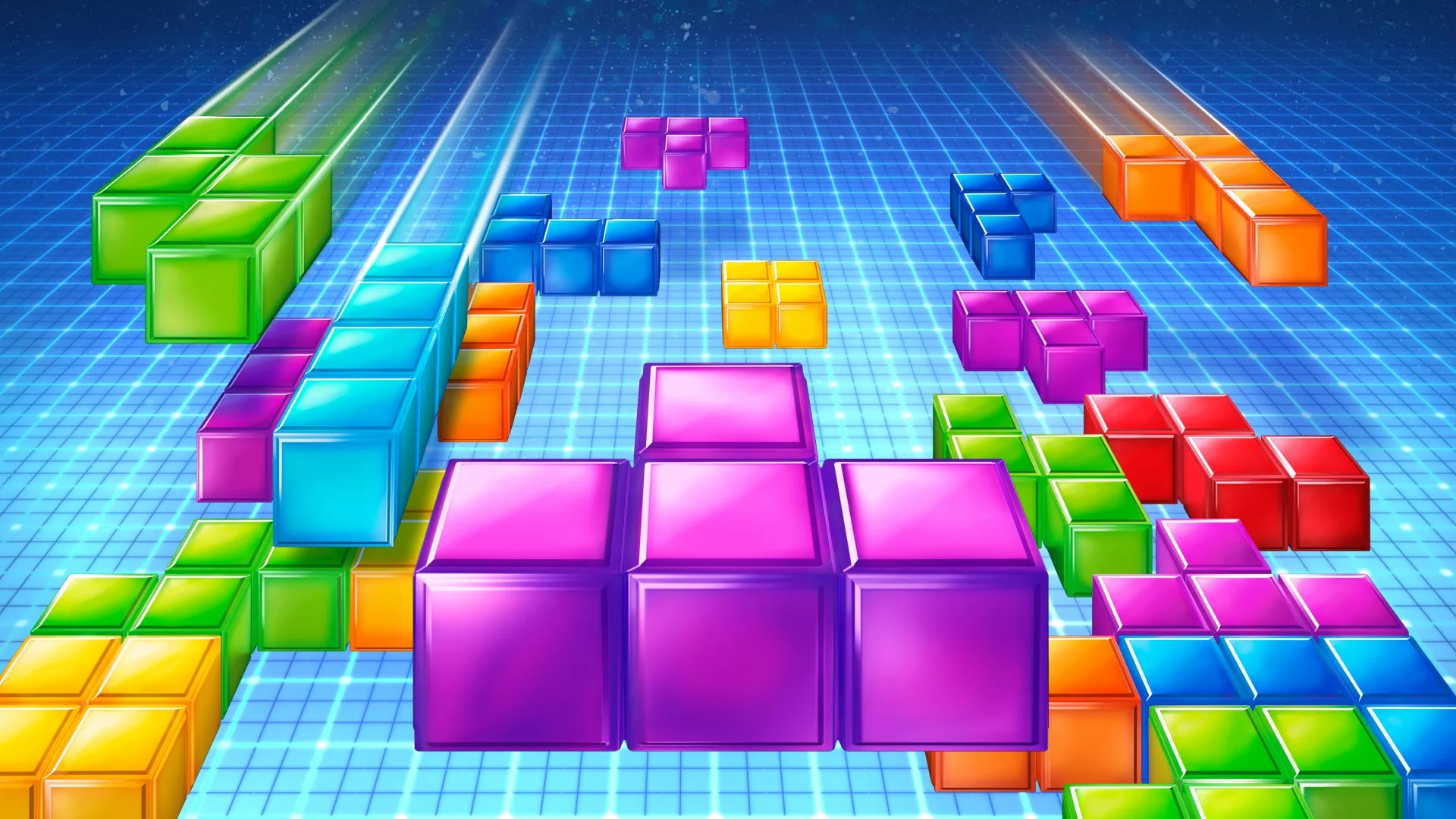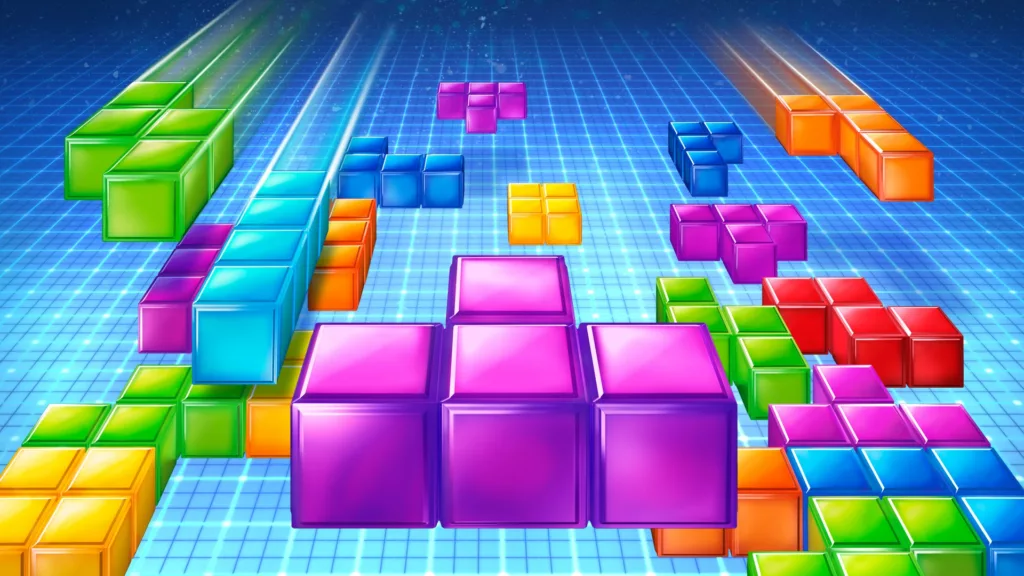 Units sold: 100 million
Release date: September 12, 2006
It is undeniable that the combined sales of all Tetris versions released throughout history would easily outpace any other game on this list. However, Electronic Arts' Tetris for mobile devices remains unparalleled, as it continues to be the best-selling mobile game with over 100 million units sold.
Initially available on iPod and iPhone, it later expanded to PSP, Windows Phone, and Android platforms. Its classic tile placement mechanics have captivated millions of people worldwide, securing its spot as one of the top-selling games. However, in 2020, Tetris was removed from digital stores.
2. GTA V – Rockstar's Blockbuster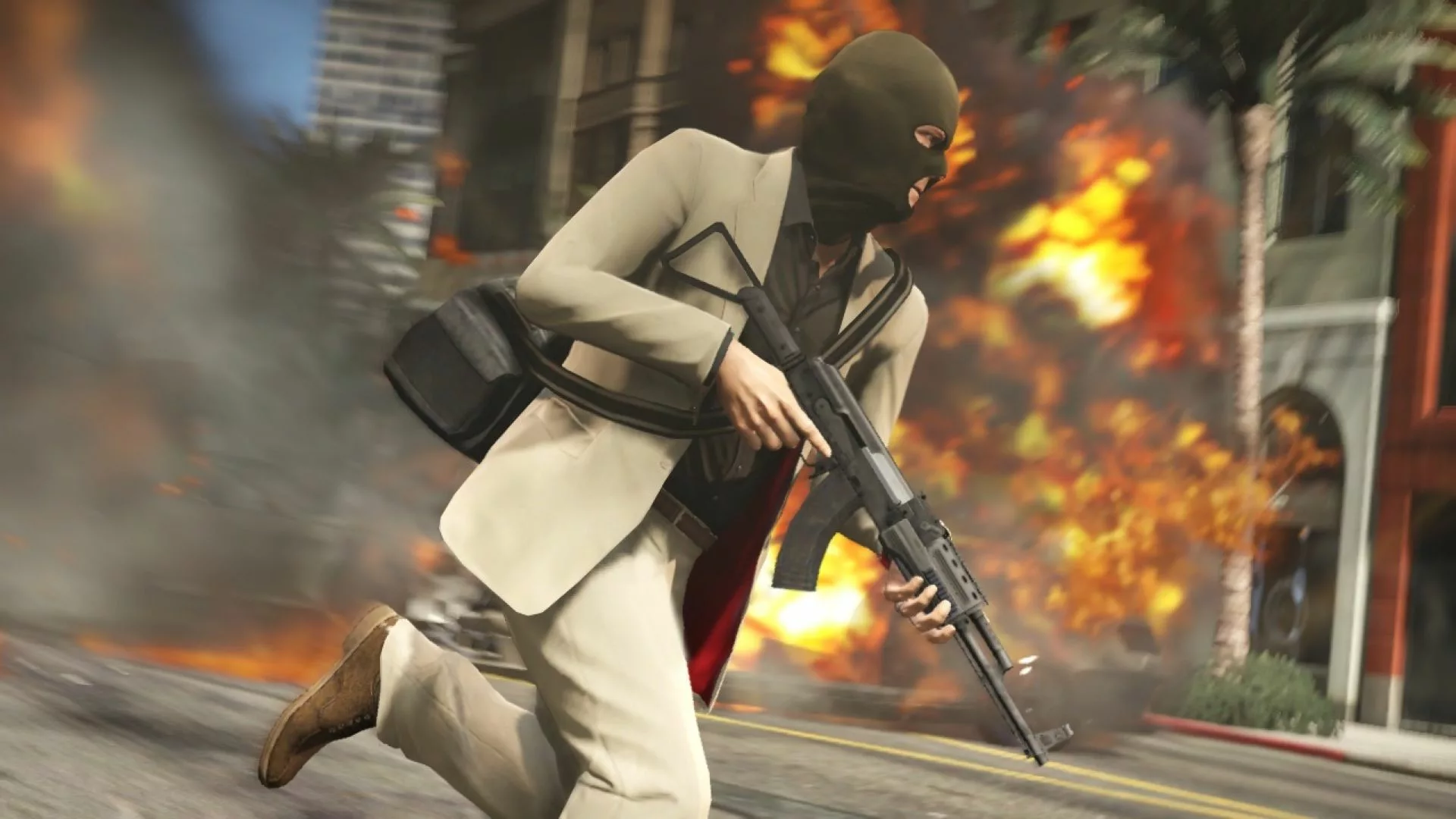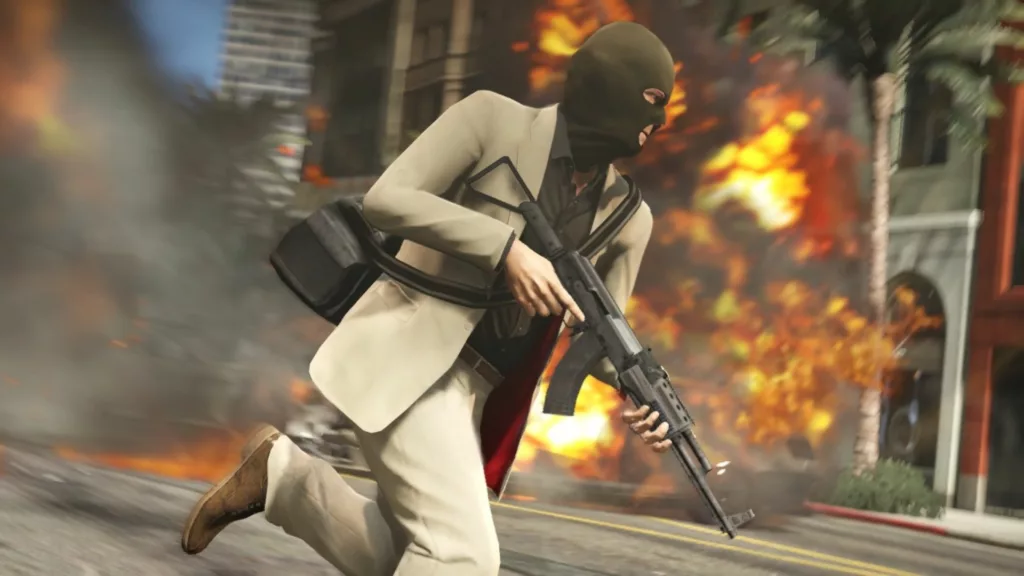 Units sold: 170 million
Release Date: September 17, 2013
Rockstar has developed numerous video games that have become masterpieces, but none of them have reached the heights of success achieved by Grand Theft Auto V. With over 170 million copies sold, it holds the second position among the best-selling titles of all time and seems unlikely to be overtaken anytime soon. Perhaps the upcoming GTA 6 could challenge its position?
The success of GTA V can be attributed to its online multiplayer, GTA Online, which consistently receives updates, events, and occasionally expansions. Moreover, Rockstar has released the game across multiple generations, from PS3 and Xbox 360 to the most recent PS5 and Xbox Series consoles.
1. Minecraft – A Decade-Long Blockbuster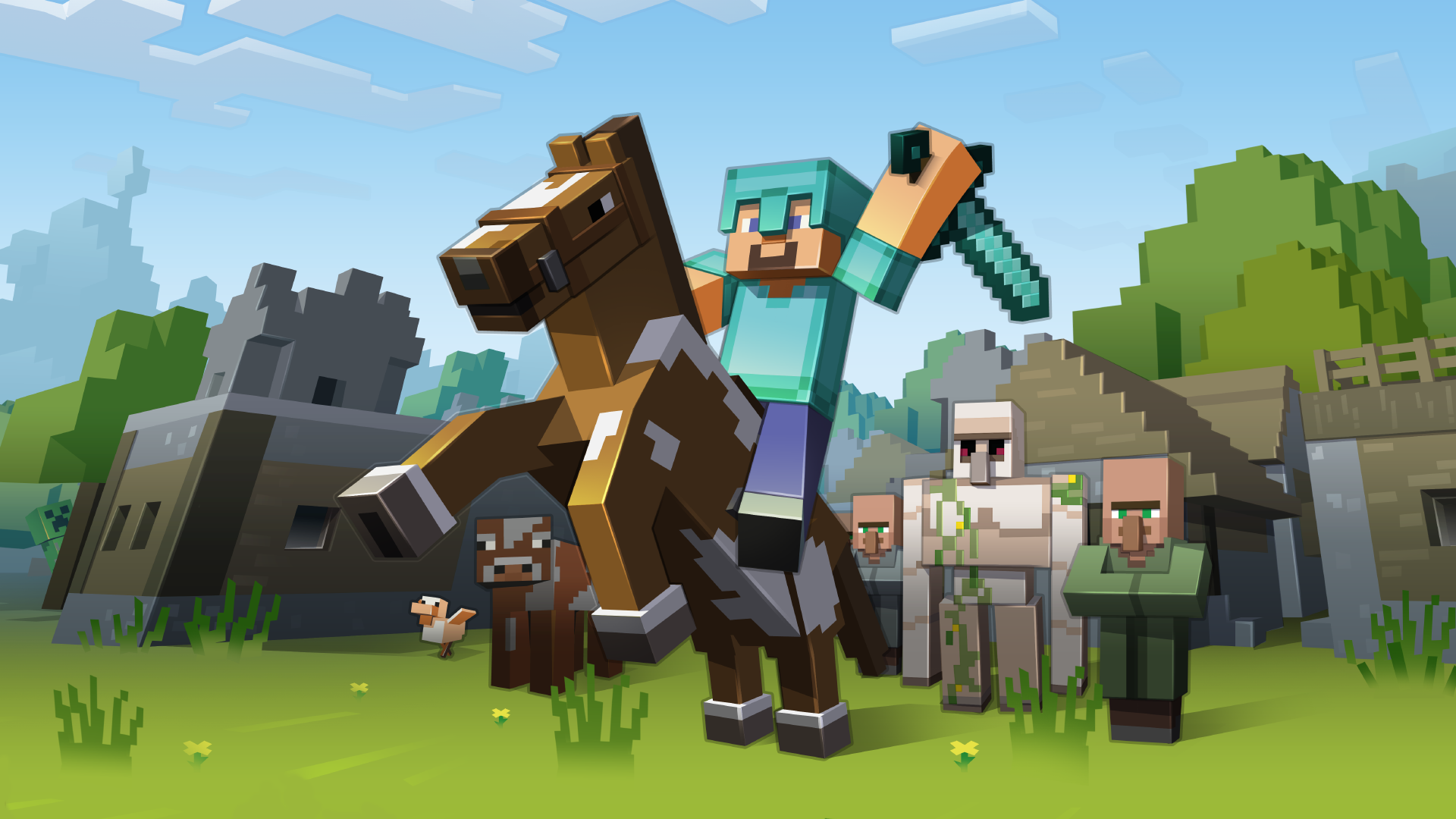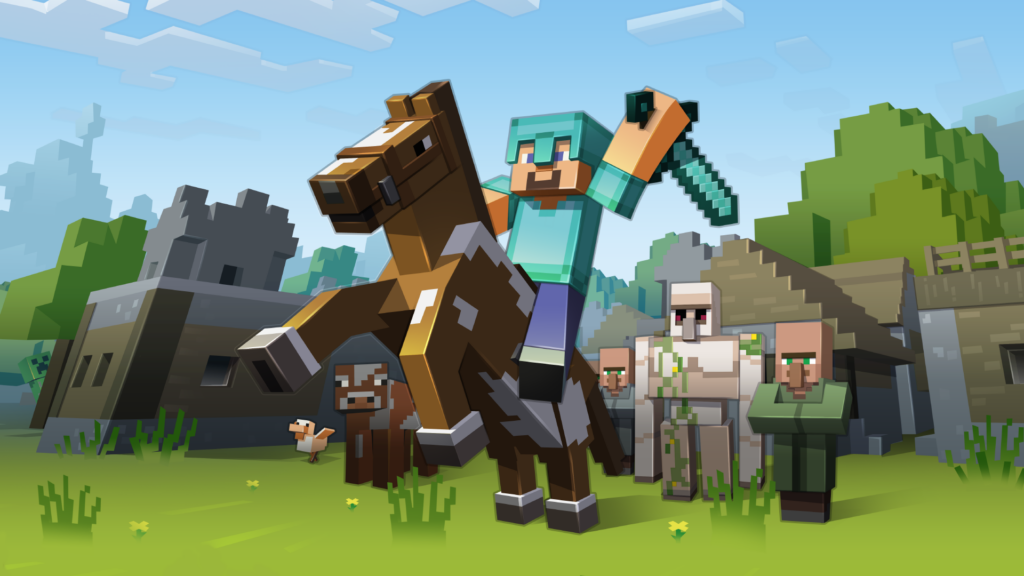 Units sold: 238 million
Release date: November 18, 2011
Minecraft remains one of the most popular video games of all time, even after more than a decade since its initial release. The franchise has expanded over the years with various titles in the series, but the original Minecraft has consistently been the most acclaimed, inspiring countless stories about the ingenuity of players who have unleashed their creativity within the game.
Since its inception, Minecraft has been released on numerous platforms and across multiple generations, including mobile and PC versions. Additionally, Mojang, the game's developer, continues to release updates and new content, ensuring that Minecraft remains a relevant and engaging experience more than ten years after its debut.
We hope you enjoyed this tour of the most iconic triumphs and hits in gaming history. These games have endured through the ages, winning over gamers worldwide and having a long-lasting effect on the gaming industry. The diversity of this list, which includes timeless arcade games like Pac-Man and current bestsellers like Grand Theft Auto V, is a reflection of how quickly the gaming industry is developing.
There is something on the above list for everyone, whether you enjoy racing titles, role-playing games, or sandbox experiences. Which game was your favorite, and which ones do you still play today? Let us know in the comments section below!