Gaming is more than a pastime—it's an exploration of diverse realities, an opportunity to live a thousand lives, and the ultimate exercise in empathy as we step into the shoes of characters far removed from our everyday existence. We all love to immerse ourselves in the riveting world of the best PS5 games, where captivating narratives, breathtaking visuals, and innovative gameplay mechanics coalesce to deliver experiences that transcend the ordinary.
Whether you're a seasoned gamer seeking your next challenge or a newbie dipping your toes into the boundless ocean of gaming, this list is your definitive guide to the must-play titles of this generation. From epic adventures like "Kena: Bridge of Spirits" and "The Last of Us Part I" to the thrilling challenges of "Returnal" and "Deathloop," each game herein offers a unique journey, inviting you to lose yourself in their meticulously crafted universes.
Our picks? Well, they're not random. We've gone for next-gen PlayStation games that look amazing, play beautifully, and tell stories you'll still be thinking about weeks later. And of course, we've factored in what the critics say, and what players like you think. Alright, enough chat. Let's jump in and see what the PS5 has to offer!
40. Kena: Bridge of Spirits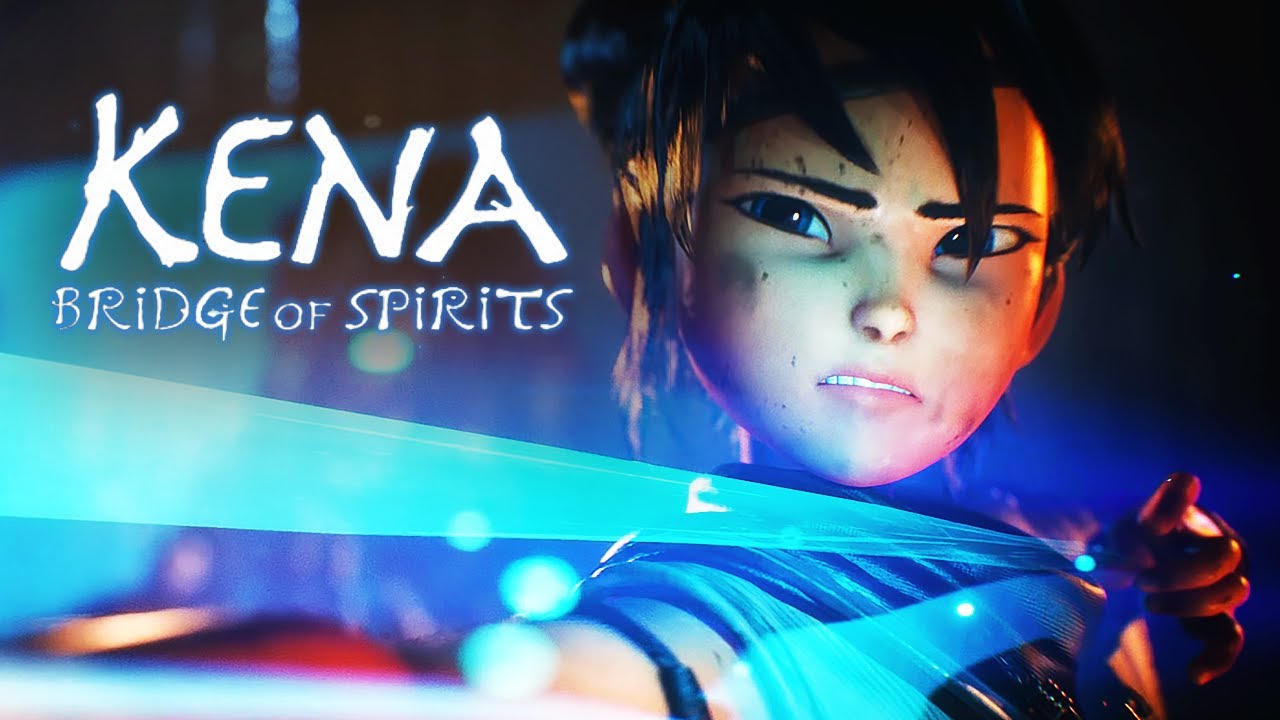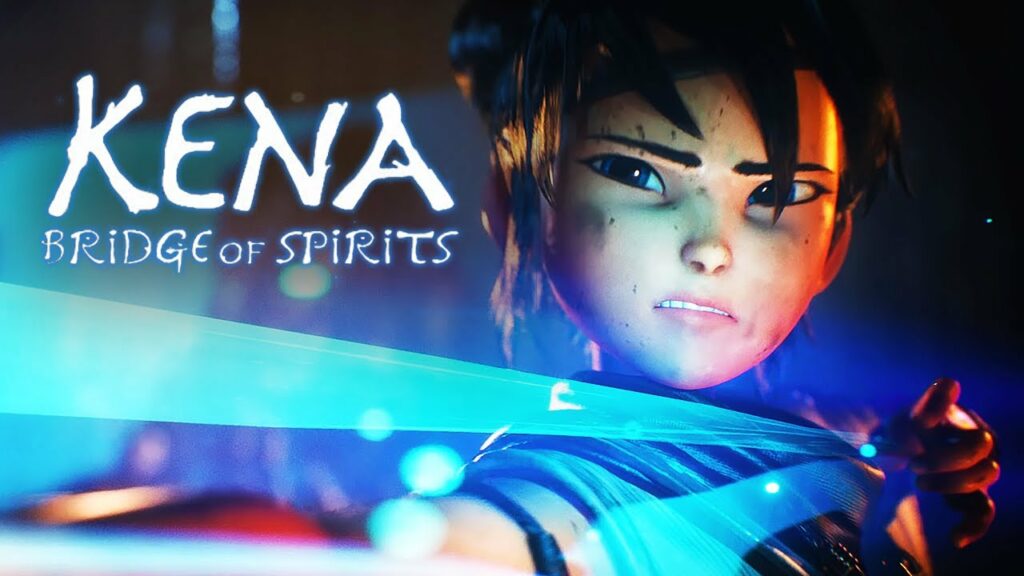 Kena: Bridge of Spirits presents a simple yet compelling narrative, expertly brought to life through impressive art direction. In this third-person adventure game, you assume the role of Kena, a youthful warrior on a quest to liberate a village haunted by specters.
Armed with a staff and serving as a spirit guide, Kena must ascend a mountain to accomplish her mission. Along her journey, she encounters adorable creatures known as the Burps. These endearing entities enhance the charm of the game, providing moments of lightness amid the spectral adventure.
The game delivers a beautifully executed, engaging experience that seamlessly combines narrative, action, and exploration. As we transition from this title to the next in our list of best PS5 games, it's evident that PlayStation 5 has truly raised the bar in the gaming world.
39. Stray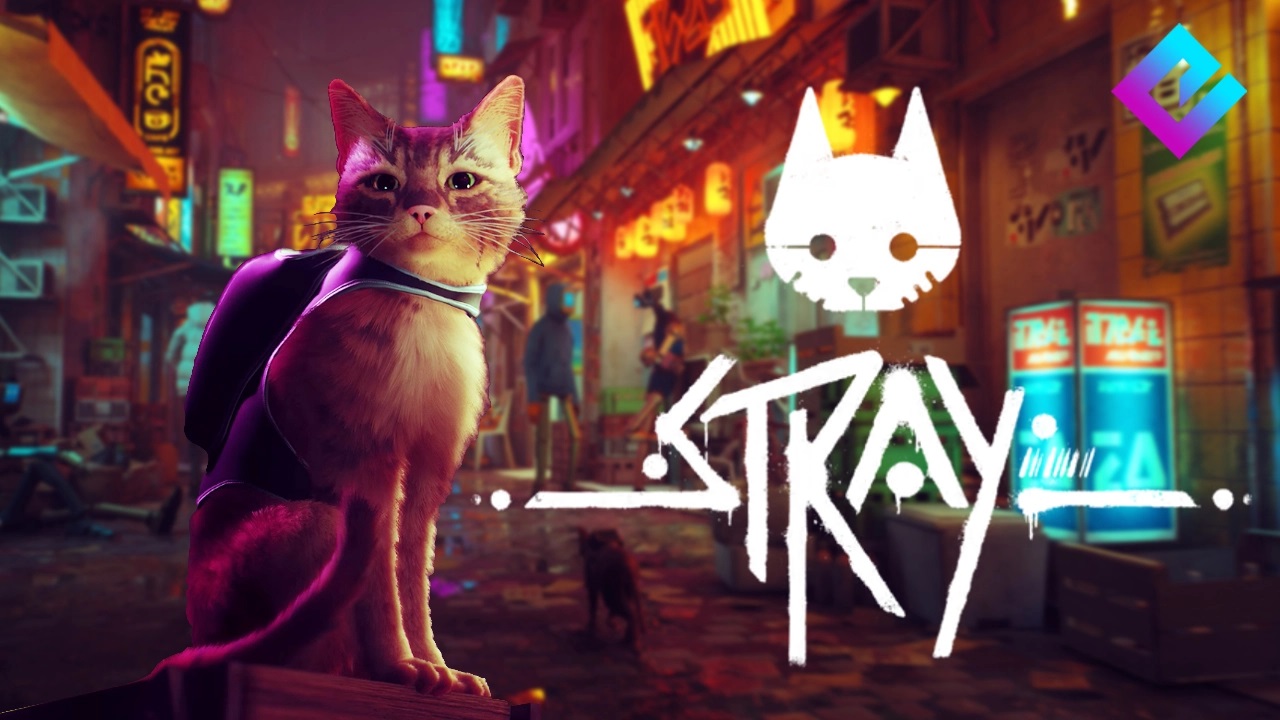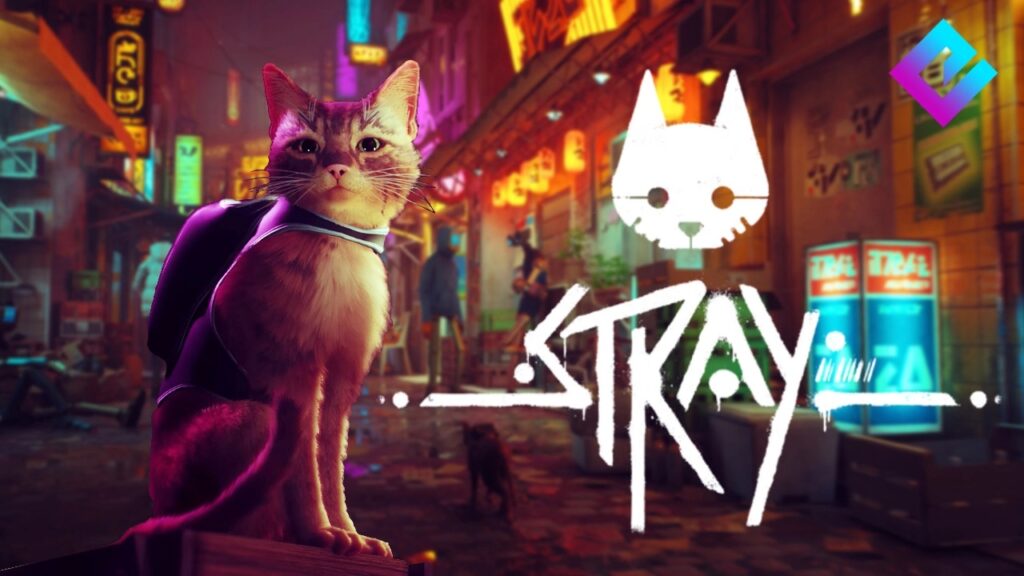 Stray is a captivating and heartwarming game that lets you experience life through the eyes of a stray cat, navigating its way through a city dominated by enigmatic robots. As a feline, you are an explorer in a fairly open world, figuring out your path with little assistance from the game.
True to the essence of being a cat, you'll find yourself climbing onto rooftops, sneaking around, and causing mischief by knocking objects off ledges to perplex the resident robots. Along your journey, you'll have a friendly robo-drone companion who helps you decipher the dystopian world around you. Stray is a delightful blend of melancholy and optimism, narrated through the refreshing perspective of a lovable feline.
38. Returnal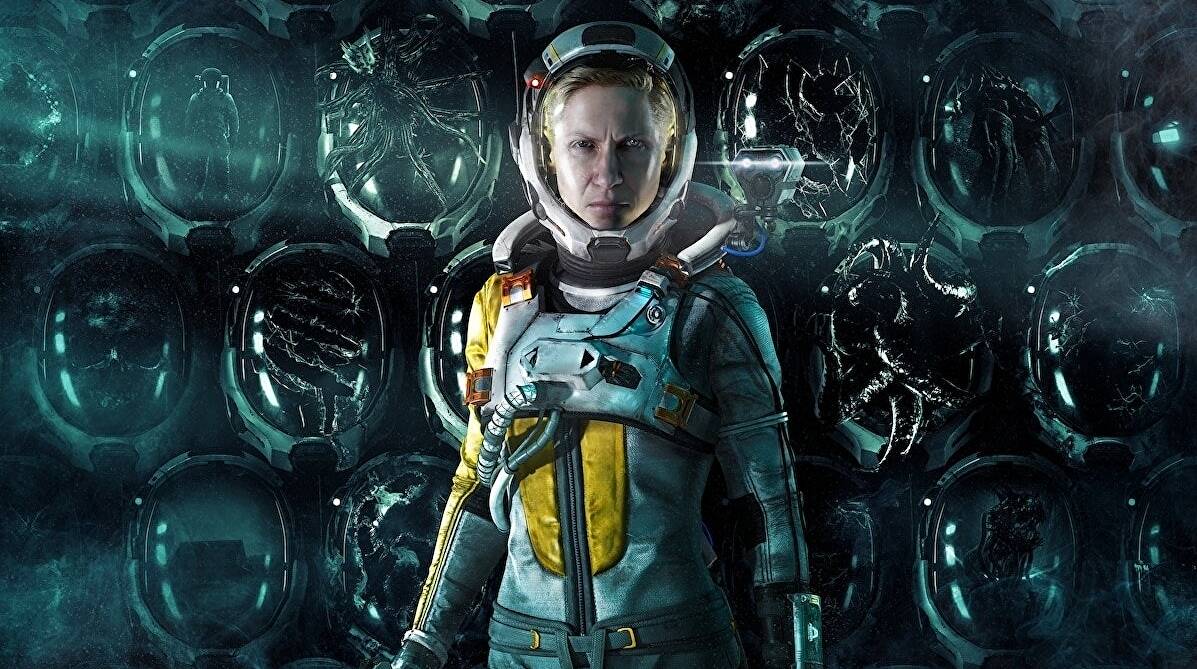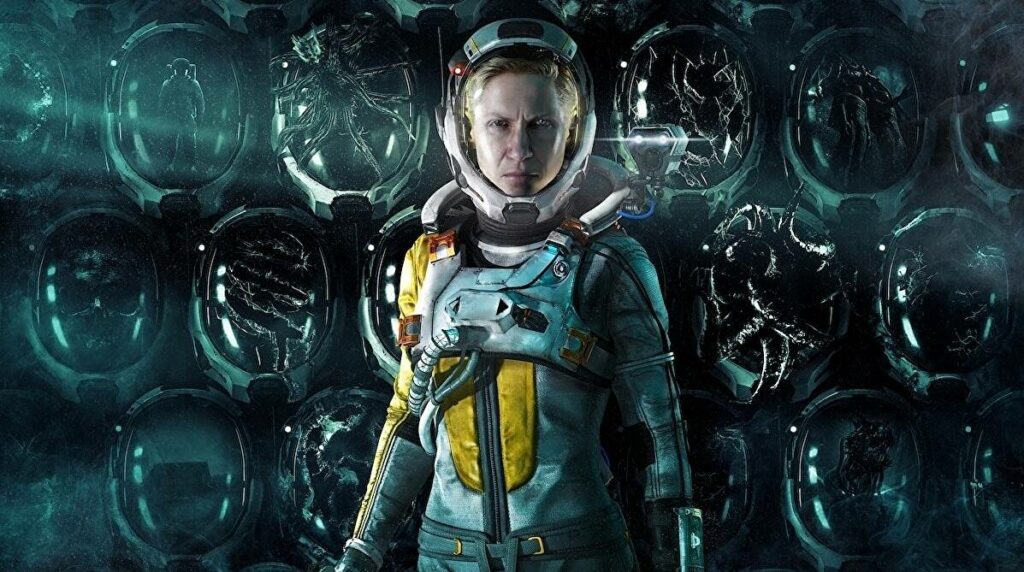 Returnal represents one of the most unique and grueling offerings from PlayStation Studios in recent times. This third-person action game places you in the role of Selene, an amnesiac astronaut who finds herself marooned on an alien planet and ensnared in a time loop. Breaking free of the cycle entails delving into the hostile world, a task made more daunting by the aggressive fauna and creatures that inhabit it.
Merging bullet-hell gameplay with roguelike mechanics, Returnal offers a brutal challenge where each death carries weighty consequences. Failure sends you back to your wrecked ship, stripped of your weapons and upgrades, leaving you no choice but to start anew. Procedurally generated environments keep the gameplay fresh, preventing repetitiveness from setting in. Moving along our journey of the best PS5 games, it's striking to see the sheer diversity and depth in the gaming experiences this console can deliver.
37. Cult of the Lamb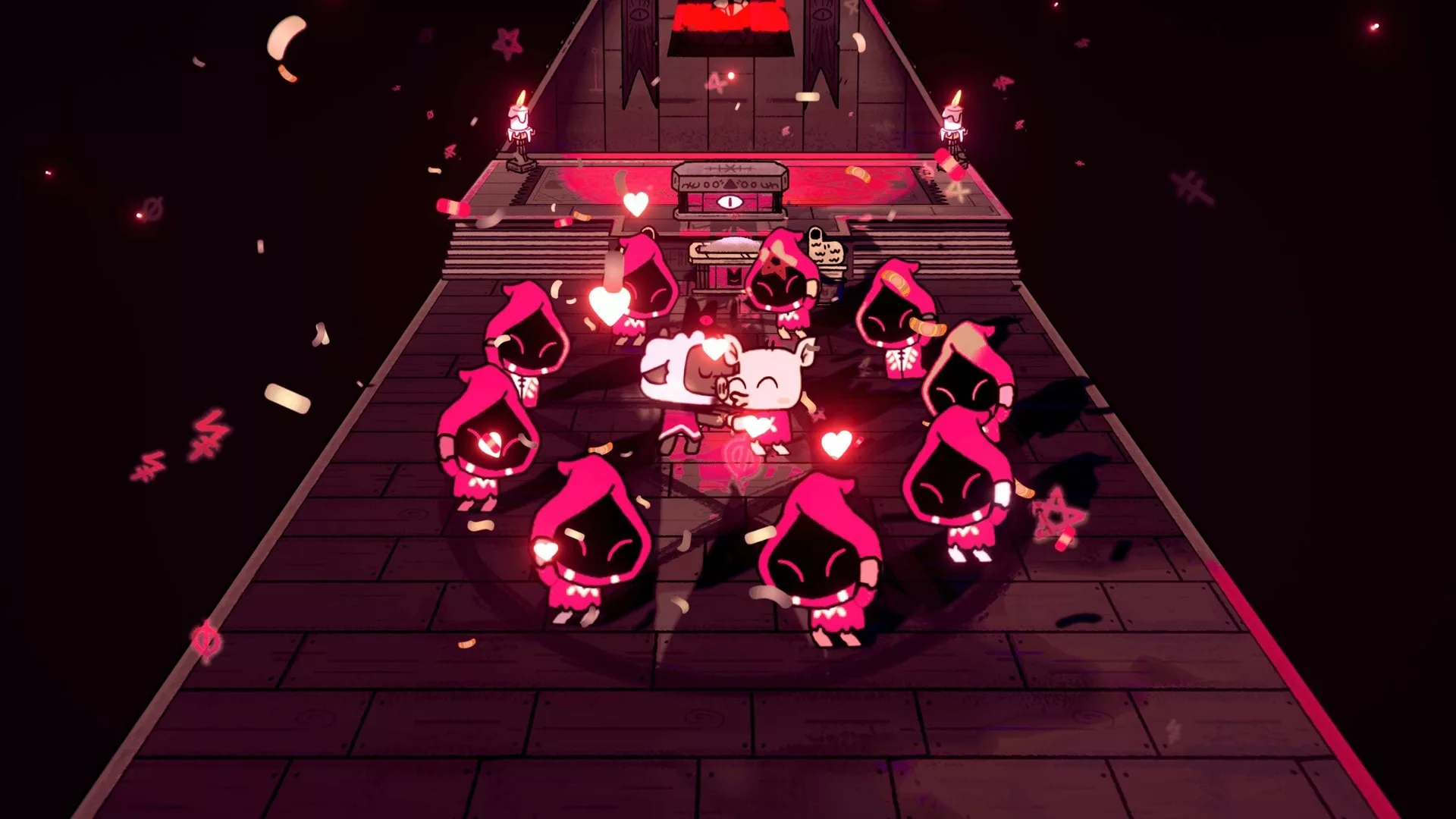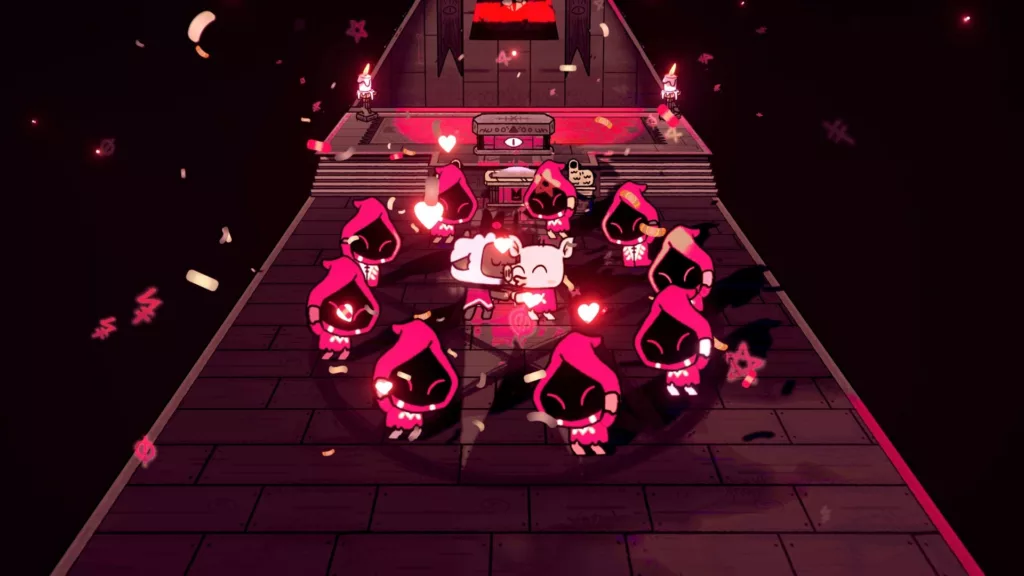 Cult of the Lamb presents an innovative gaming experience in which you play a diminutive lamb who narrowly avoids being sacrificed. The unlikely savior is a demonic entity who, in exchange for sparing your life, commands you to establish and lead a cult.
The game skillfully blends elements of a management game and action/roguelike in a universe that is truly one-of-a-kind. The gameplay remains fluid throughout, never boring the player. The visuals are stunning, and the soundtrack adds the finishing touch to an experience that could be best described as charmingly macabre. Stepping forward to the next entrant in our lineup of the best PS5 games, it's clear that this console has revolutionized gaming in more ways than one.
36. Cyberpunk 2077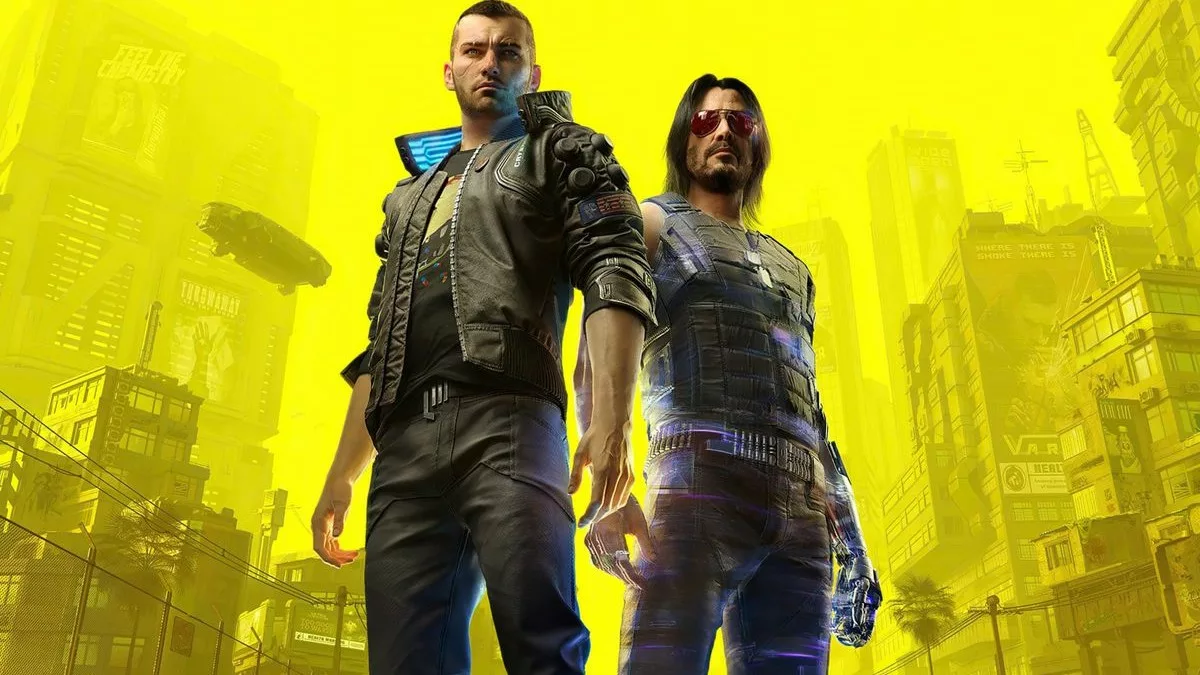 The game's launch was so heavily anticipated that its publicity surpassed even that of royal births. This colossal endeavor by CD Projekt was intended to be a seminal milestone for the gaming generation, a game so expansive, so immersive, and so intricate, that it would eclipse all prior benchmarks. CD Projekt further pledged unparalleled freedom and choice in the game, although this largely pertained to an exhaustive customization menu, offering a myriad of hairstyles and the ability to specify your character's physical attributes.
When Cyberpunk finally premiered, it was one of the most publicized events in gaming history, though the reasons weren't always positive. The game was besieged by a myriad of technical issues, ranging from rendering difficulties and scenery glitches to bugs and other technical hiccups.
However, the passage of time since its launch has been beneficial. Critics and gamers alike have progressively recognized the colossal epic that Cyberpunk 2077 truly is. Owing to an array of patches, adjustments, and updates, CD Projekt's monumental endeavor has evolved into a formidable title, primarily due to its captivating storyline, player autonomy, and expansive open-world setting – the futuristic Night City.
Furthermore, it's an opportunity for your PS5 to showcase some of its more impressive technical capabilities. A series of patches ensure that performance mode can maintain 60FPS for the most part, while the ray-tracing mode delivers native 1440p at a more modest 30FPS. However, you gain enhanced lighting, contrast, and shadow effects. When properly calibrated to your preferences, there are few games that can match the visual splendor and immersion offered by Cyberpunk 2077.
35. Control Ultimate Edition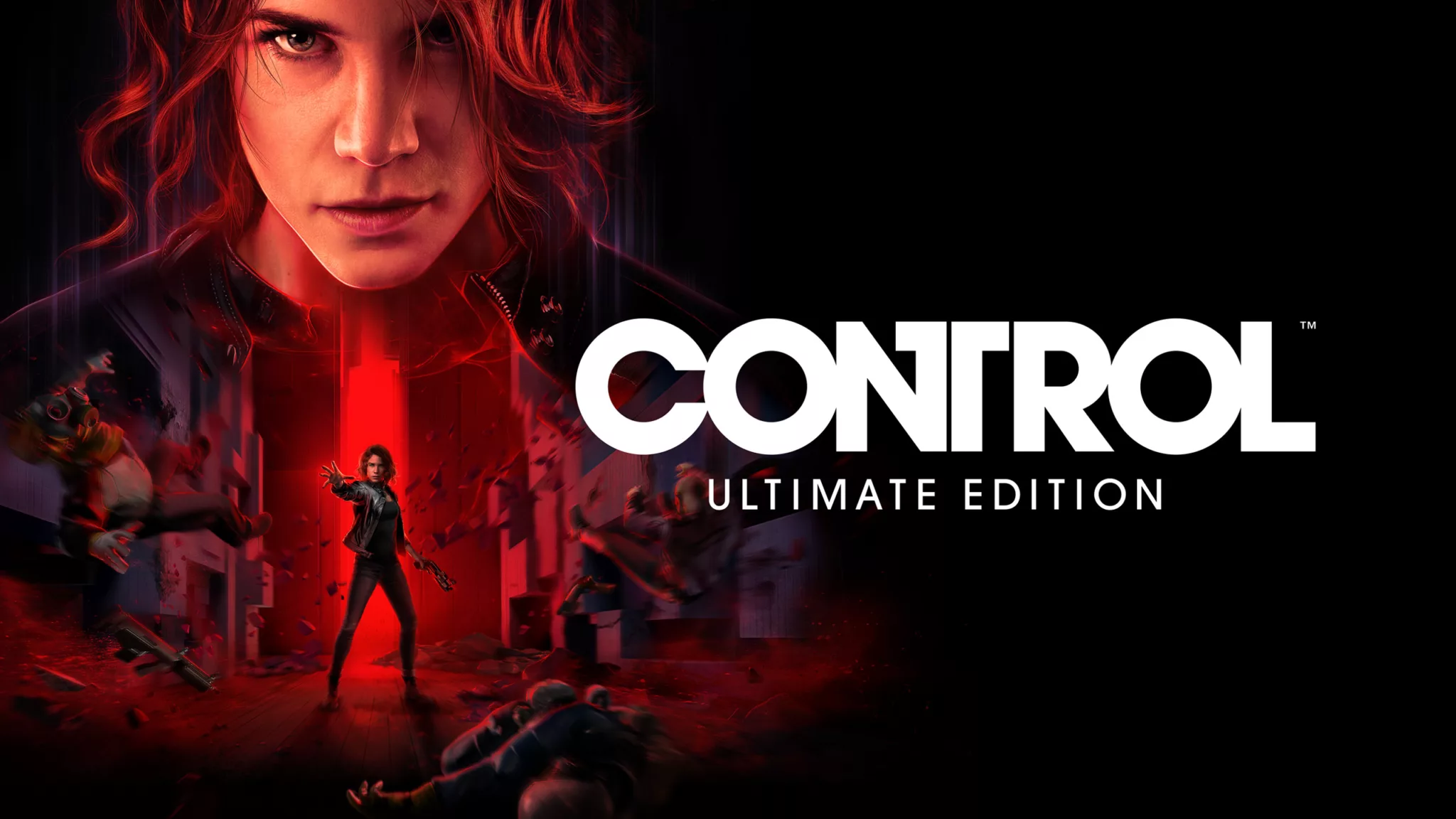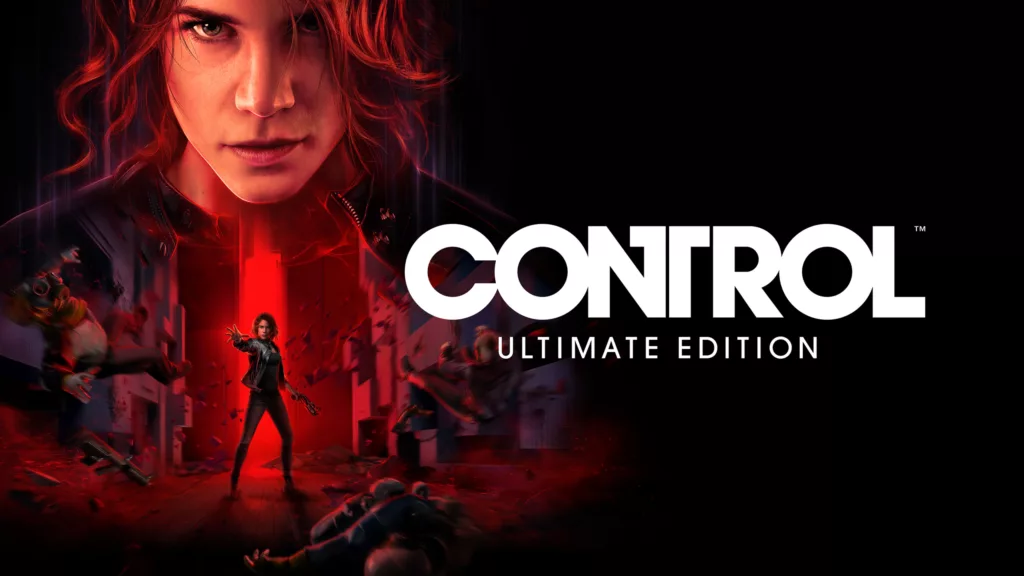 Control is a game that dares to be different, an anomaly in the gaming world that embraces its weirdness. On one hand, it bears the distinctive hallmarks of Remedy – the unique tonality, gameplay, and incorporation of mixed-media seen in earlier games such as Alan Wake and Quantum Break. Yet, on the other hand, it is a game that charters an entirely new course, unafraid to redefine conventions.
Control showcases a stylistic prowess that eclipses many of its counterparts, with its bold, full-screen title treatments and an array of psychic abilities that make combat feel less like a chore and more like a chaotic spectacle. It is a game that teeters on the edge of humour and horror, never failing to captivate the player's interest.
Control is a singular gaming experience that should not be overlooked. The Ultimate Edition, with its additional features tailored for the PS5, makes the game even more enticing, particularly for fans of Remedy's extended universe who also wish to exploit the PS5's Activity Cards. However, it does come with a caveat: it will forever change your perception of refrigerators.
As an exciting side note, Remedy has officially announced the development of Control 2 for PS5, Xbox Series X|S, and PC. Alongside this, the studio is also working on a multiplayer version of Control, the highly anticipated Alan Wake 2, a free-to-play cooperative shooter codenamed Vanguard, and the remakes of Max Payne 1 and 2.
34. Tiny Tina's Wonderlands
When you receive an invitation to join Tiny Tina in a game of Bunkers & Badasses, you can be certain that a wild adventure awaits you. But the burning question remains: Does this fantastical detour into the Borderlands universe match up to its illustrious predecessors in terms of pure enjoyment?
The story introduces us to two space adventurers, Valentine and Frette, who have been stranded and transported into Tiny Tina's whimsical fantasy world, known as the Wonderlands. Here, you'll encounter a universe teeming with magical creatures, a beloved queen who happens to be a diamond bicorn, and an omnipresent antagonist in the form of an evil dragon lord. You, the player, take on the role of the 'bringer of fate', chosen to vanquish the forces of evil.
While the narrative may appear as your typical fantasy fare on the surface, it's the storytelling that sets it apart. It's steeped in references to well-known fantasy and video game tropes, and there's a certain delight in the way it humorously lampoons established narrative structures. For instance, when a character is introduced with an aura of likability that naturally arouses suspicion of an imminent betrayal, the game continuously stokes this anticipation, only to subvert it eventually. Tiny Tina's Wonderlands also embraces meta-humor, often breaking the fourth wall to playfully critique typical player behaviors.
The game presents an array of expansive levels, each featuring a diverse range of fantastical environments. From the enigmatic mushroom forests to lands entwined with enormous tendrils, the game constantly surprises with its unconventional landscapes. Exploration is rewarded with hidden treasures, mysterious marbles, and intriguing notes. Furthermore, the majority of the areas present optional side quests for players seeking additional content.
As for the gameplay, the fast-paced "shoot and loot" mechanics function impeccably. Be it against relentless skeletons, hostile mushroom creatures, or the aquatic naga, the action-packed nature of the game is thrilling. However, given the fantasy context of the game, some tweaks to include melee combat could have further enriched the gameplay experience.
33. Dead Space Remake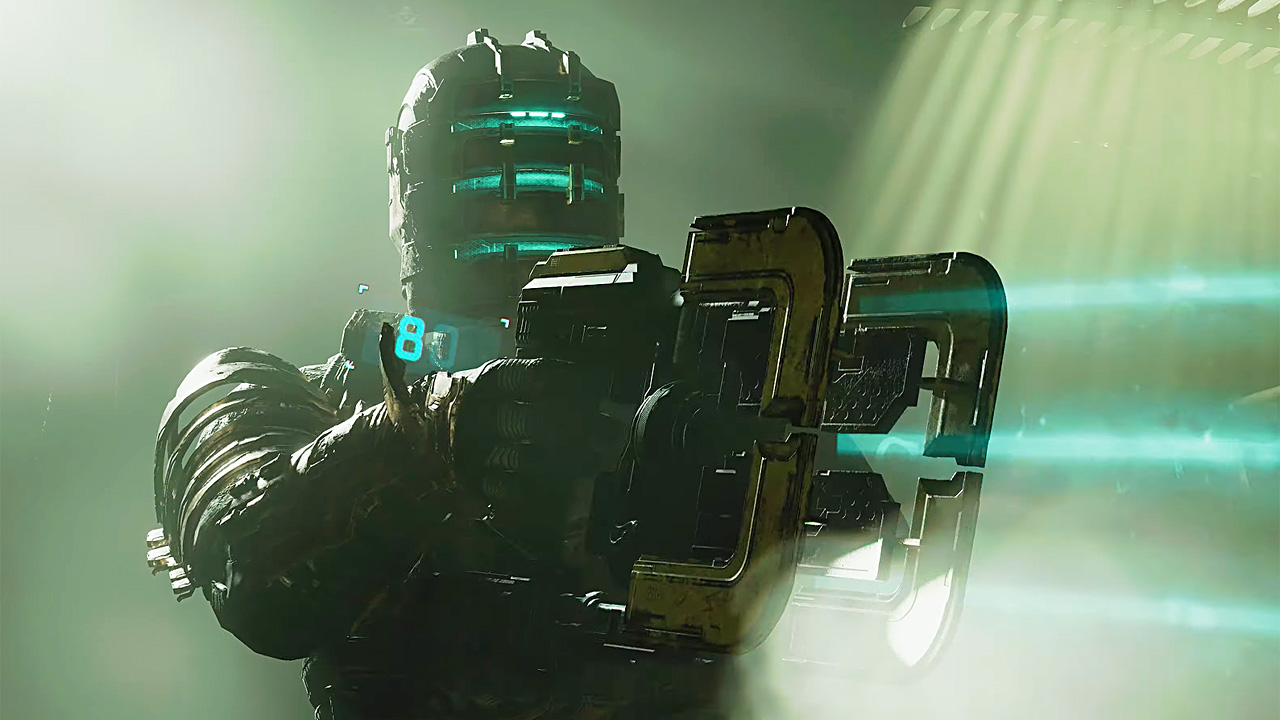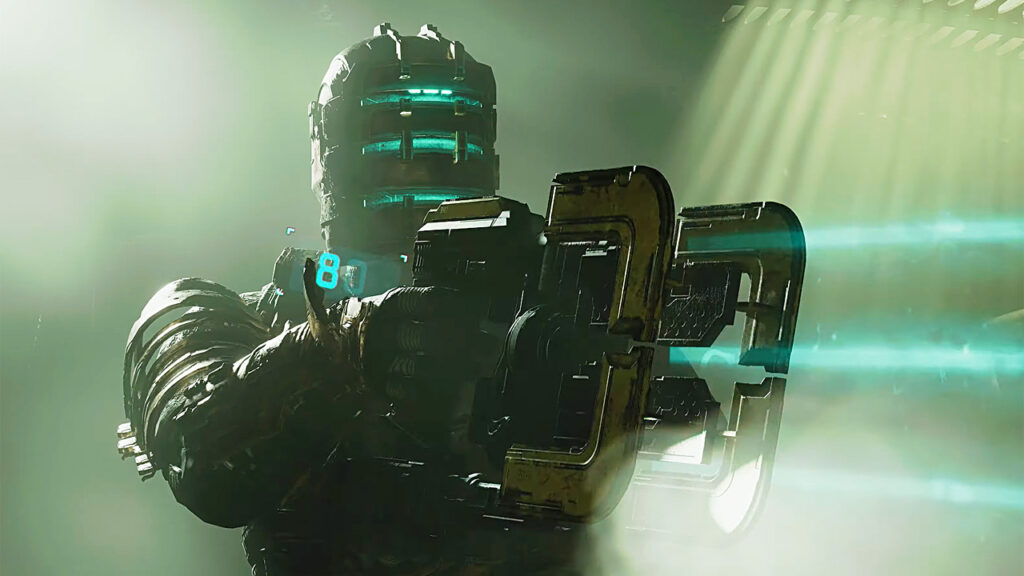 Dead Space has a special place in the hearts of survival horror enthusiasts. As one of the most loved games in the genre, it has been revitalized on the PS5, offering a chilling and immersive adventure on the derelict USG Ishimura. The remake, revisiting the 2008 original, presents a more terrifying spectacle than ever before, thanks to a complete visual overhaul that accentuates the fear factor to an unparalleled degree.
While the upgraded graphics will undoubtedly strike returning players as the most immediate improvement, the Dead Space remake goes beyond superficial enhancements. The development team at Motive Studios has ingeniously integrated additional content that expands on the game's narrative, while also implementing intelligent modifications to streamline some of the original game's more antiquated features. For instance, the infamous and frustrating turret section has been tactfully revised.
For those unfamiliar with Dead Space, you assume the role of Isaac Clarke, a miner stationed in the deep recesses of space. Trapped on a colossal mining vessel overrun with horrifying creatures known as Necromorphs, you must use modified mining tools to defend yourself while maintaining a grip on your sanity. With its heart-pounding suspense and relentless horror, the Dead Space remake is a must-play for every fan of the genre.
32. Deathloop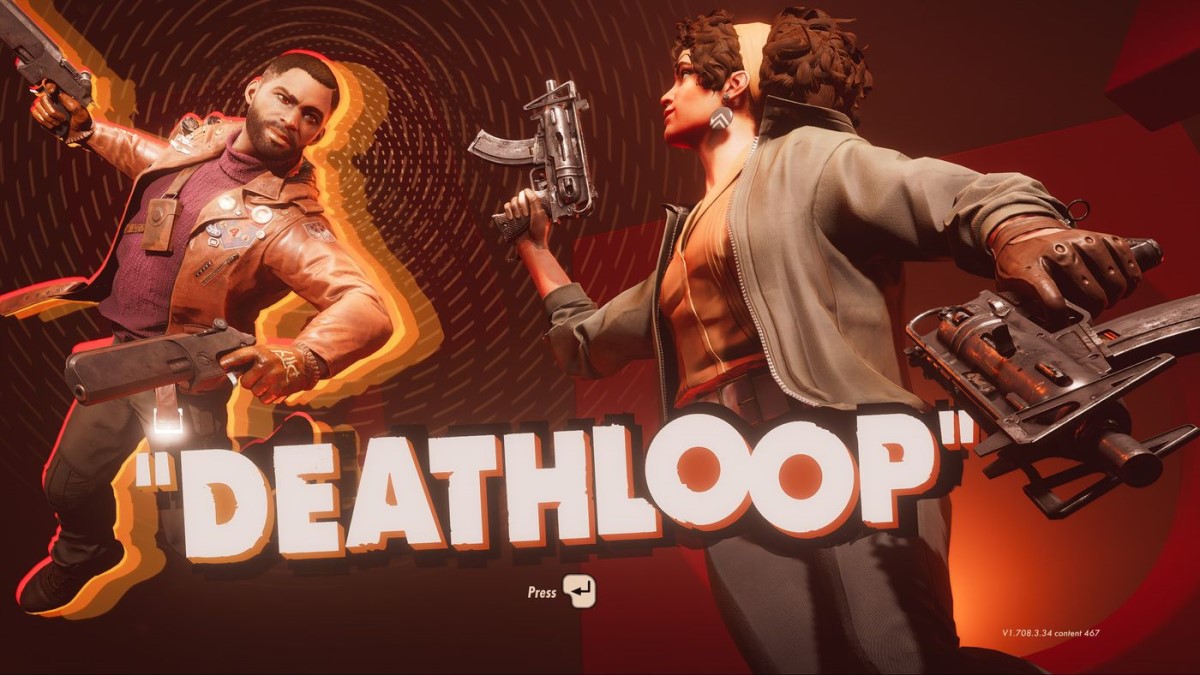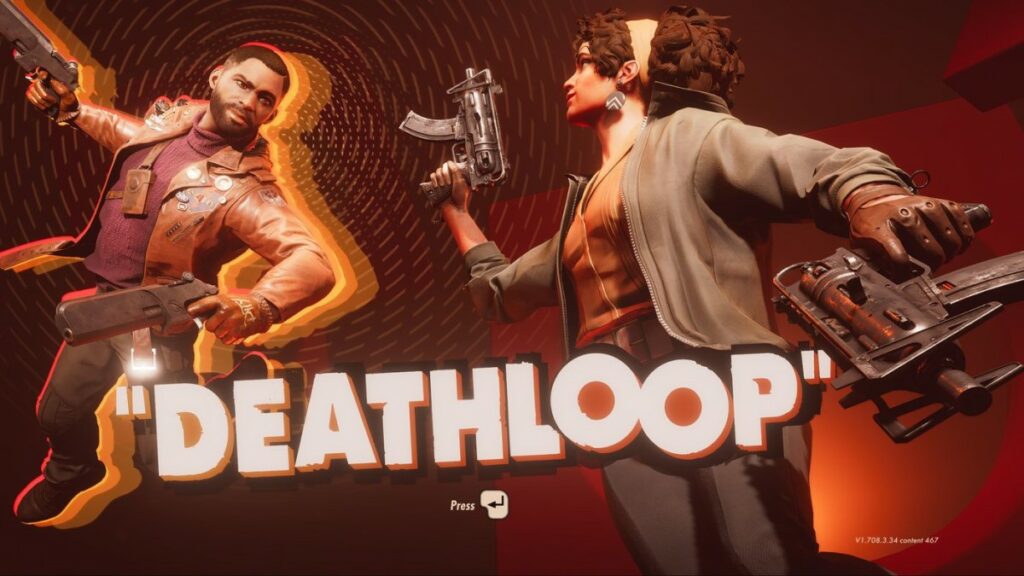 Deathloop, despite often prioritizing style over substance, earned our coveted Game of The Year award in 2021 for a good reason: it's a sheer delight to play. This first-person shooter is set on an enigmatic island trapped in a time loop, tasking you with solving a complex "murder puzzle" to break the cycle. To achieve this, you must eliminate seven key targets within a single day. However, orchestrating the perfect assassination plan involves meticulously gathering clues and capitalizing on opportunities as they arise.
Brimming with a 60s Cold War aesthetic, the game is drenched in style. Its two main characters, both remarkably likable, engage in witty banter that will keep you entertained through multiple loops. A consistent vein of humor runs through Deathloop, adding to the game's overall appeal. Although its upgrade system is somewhat overly generous, the game's roguelike elements ensure that death carries real consequences, forcing you to strategize your every move.
With multiple approaches to tackling objectives, Deathloop is a shooter that encourages thought and strategy before pulling the trigger. As we shift our focus to the next contender in our compilation of the best PS5 games, we can appreciate the exceptional graphics and immersive gameplay that this platform offers.
31. Gran Turismo 7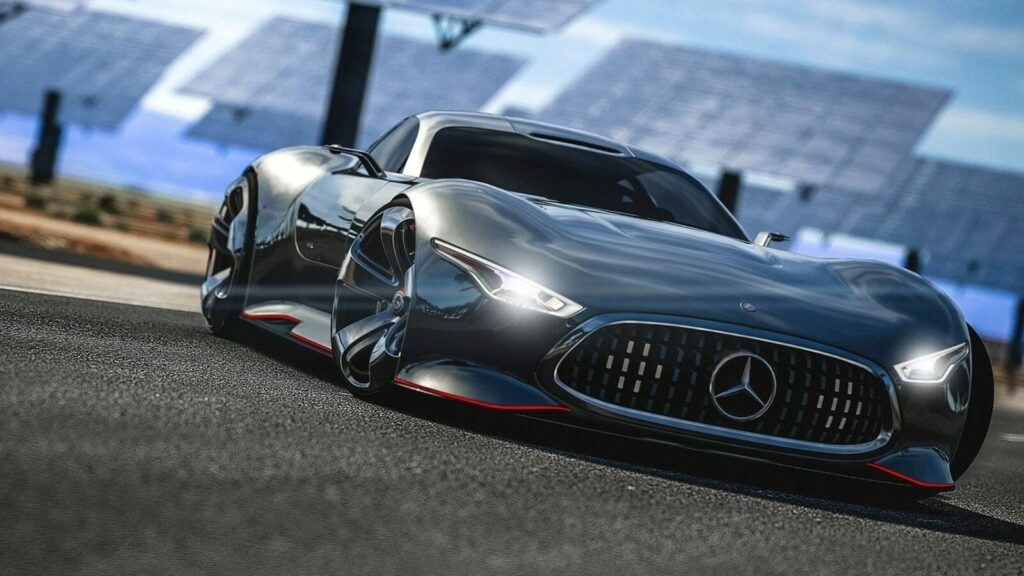 A quarter of a century has passed since the inception of Gran Turismo, the "Real Driving Simulator," which has since captivated tens of millions of PlayStation enthusiasts across the globe. The franchise has now reached a new zenith with Gran Turismo 7, showcasing a level of beauty, diversity, and realism unparalleled in its history, all presented in 4K, HDR, and a seamless 60 frames per second on the PS5.
One of the most anticipated enhancements in this installment is the reinstatement of the World mode. In the campaign of Gran Turismo 7, you begin as a novice racer with the ambition to climb the ranks. However, every journey has its challenges: you start the game with a relatively slim wallet. High-end brands like Porsche, Ferrari, or Lamborghini remain out of reach in the early stages, necessitating a visit to the used car dealership.
In the beginning, your options are limited to modest Japanese vehicles such as the Honda Fit Hybrid, Toyota Aqua S, and Mazda Demio XD Touring. These may not be familiar names, but true to the Gran Turismo ethos, you gradually get acquainted with your cars and even grow fond of some.
The heart of the campaign is the GT Café, where menu books present a range of challenges that you need to surmount. To succeed, you must secure a top-three position in various races or series. Interspersed among these are the traditional license exams and simpler tasks like vehicle tuning, providing a welcome variety.
Successful completion of these missions rewards you with not just cars but also unlocks additional tracks, helmets, and racing suits. Gran Turismo 7 deviates from its predecessors in that it doesn't require excessive grinding to progress through the campaign.
There are 39 such menu books in total. As you advance through the missions, the horsepower of your cars increases, as does the number of laps. The campaign includes participation in championships consisting of multiple races, resulting in a total gameplay duration of 20 to 25 hours, a substantial amount for a racing game.
Characteristically, Gran Turismo 7 splits the race tracks between original circuits and imagined ones. With 34 routes offering over 90 layouts, you can race on iconic real-world tracks such as Spa, Monza, Le Mans, or the Nürburgring. For the first time, you can also drive a variant connecting the Nordschleife and GP circuit in the Eifel. Beyond the campaign, the game welcomes back fan-favorite features like the license tests, used car dealership, and even the car wash.
30. Ratchet & Clank: Rift Apart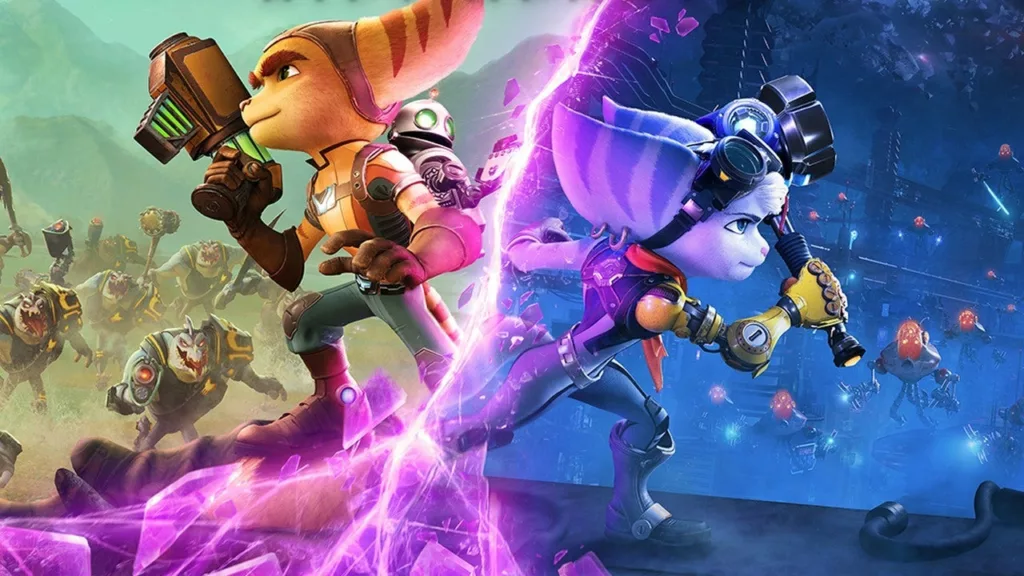 As Insomniac's premiere PS5-exclusive offering, Ratchet and Clank: Rift Apart is a testament to the transformative power of next-generation gaming technology. This game expertly harnesses the PS5's advanced features, breathing new life into a series that was practically designed to capitalize on the cutting-edge capabilities of Sony's latest console.
Whether you're a first-time participant in the duo's escapades or a veteran fan who's been along for the ride since the PS2 era, the game is a treasure trove of captivating charm. The narrative brings back beloved characters while introducing newcomers like Rivet and Kit, who quickly earn their place in the series' pantheon.
The heart of the game lies in its rich, emotionally resonant storyline, which takes players on a roller coaster ride across an array of alien worlds. Each of these environments is rendered with stunning clarity and depth, all while maintaining a silky smooth performance on the PS5. Adding to the immersive experience is the game's arsenal of weaponry, ranging from the whimsical Topiary Sprinkler to the formidable Executor. These weapons, integrated with the DualSense controller's haptic feedback and adaptive triggers, further enhance the gameplay experience.
29. Star Wars Jedi: Survivor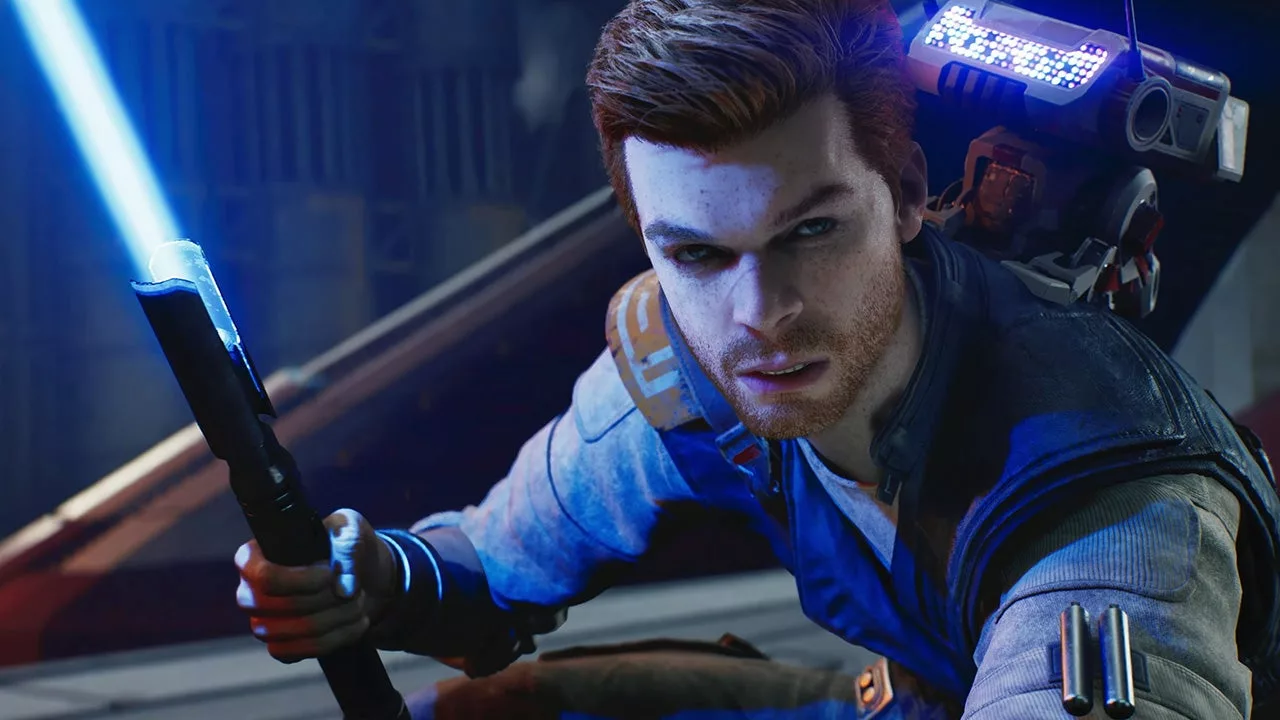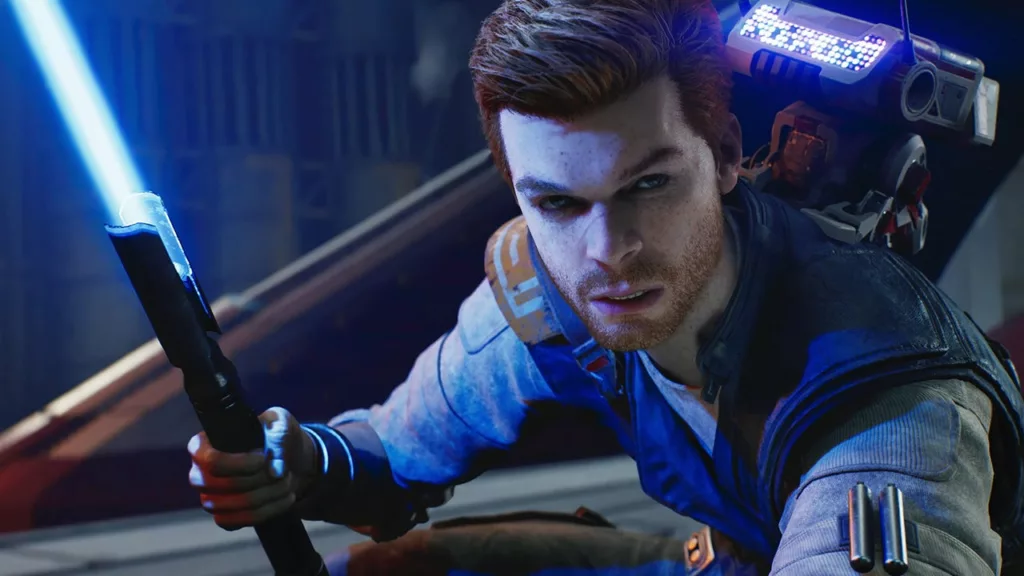 Star Wars Jedi: Survivor exemplifies a sequel that refines and expands upon nearly every aspect of its predecessor. Building on the solid groundwork laid by Star Wars Jedi: Fallen Order, the developers at Respawn Entertainment have skillfully fine-tuned the formula to create what might be the best Star Wars game in the past twenty years.
Fusing third-person action combat with Metroidvania-style level design and a dash of Dark Souls-inspired elements, Star Wars Jedi: Survivor offers a cinematic adventure that demands strategic play and thorough exploration. The engaging main storyline is populated by endearing characters and multifaceted villains who occasionally display a sympathetic side.
Although its technical performance on the PS5 leaves some room for improvement, if these issues are addressed through post-launch patches, Star Wars Jedi: Survivor could come tantalizingly close to perfection. Progressing to the next game in our roundup of the best PS5 games, we are consistently reminded of the amazing gaming experience that the PS5 offers.
28. Astro's Playroom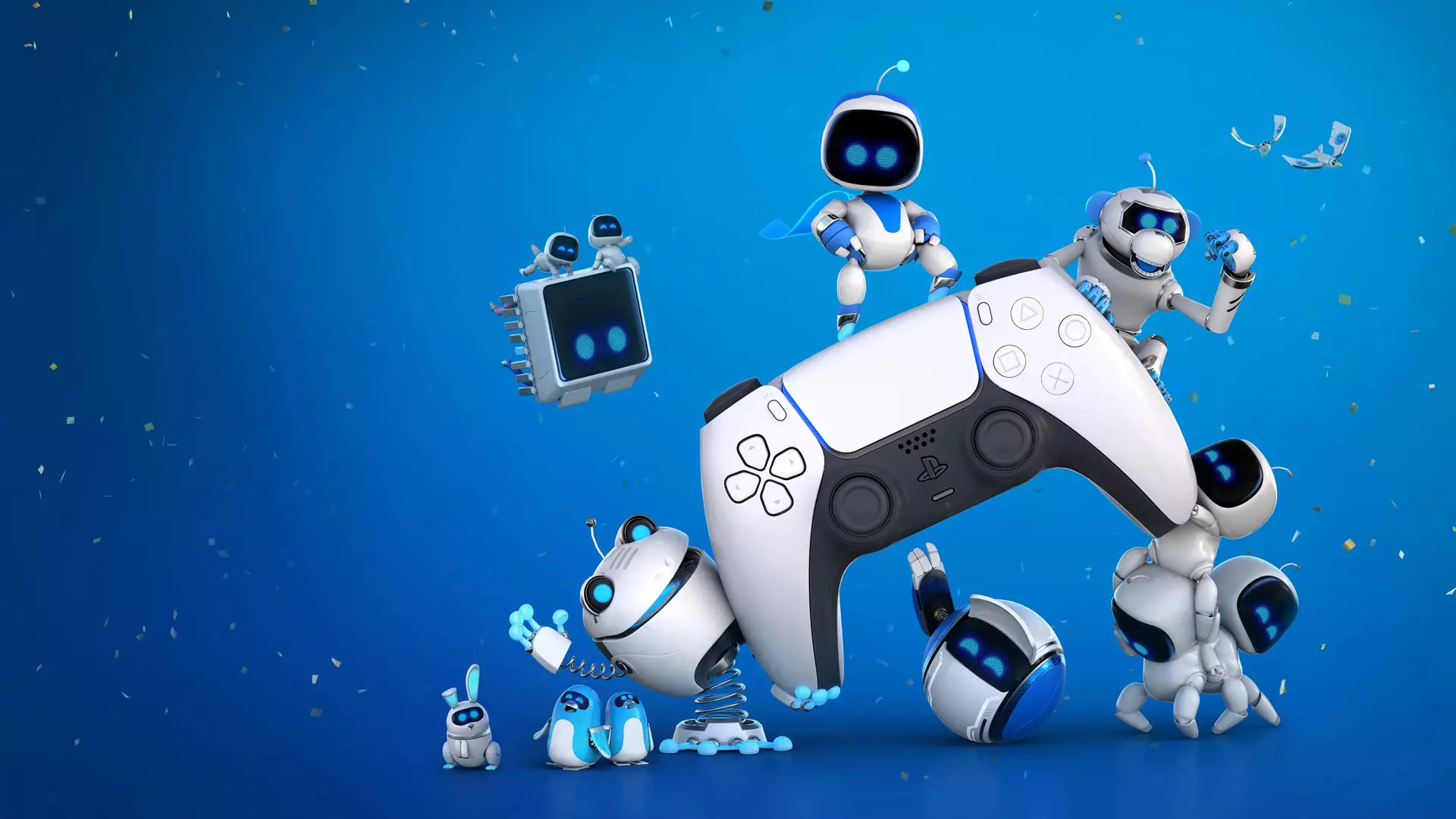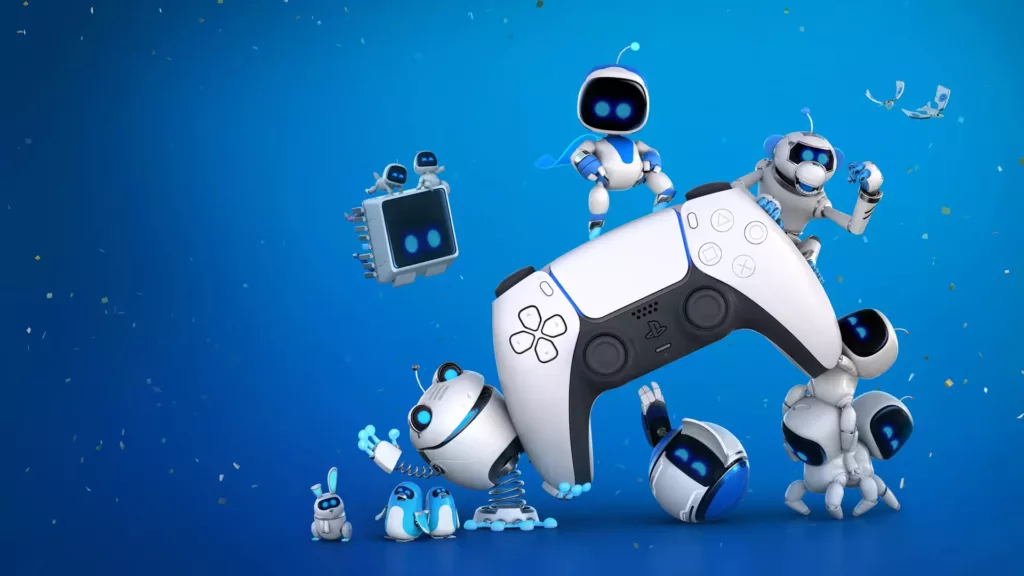 Astro's Playroom sets a new standard for pack-in games. Drawing inspiration from Team Asobi's critically acclaimed PSVR platformer Astro Bot Rescue Mission—which itself originated from The Playroom VR—this condensed platformer serves as the perfect introduction to the PS5, with particular emphasis on the DualSense controller.
As you guide the adorable Astro through his colorful world, you'll experience the sensations through your fingertips, from raindrops splashing on the character's metallic exterior to the slippery feeling of ice beneath your feet. The game not only offers a unique, immersive experience, but also serves as a historical journey through PlayStation's most iconic moments. In short, Astro's Playroom is a must-play, four-to-five-hour adventure for every new PS5 owner.
27. It Takes Two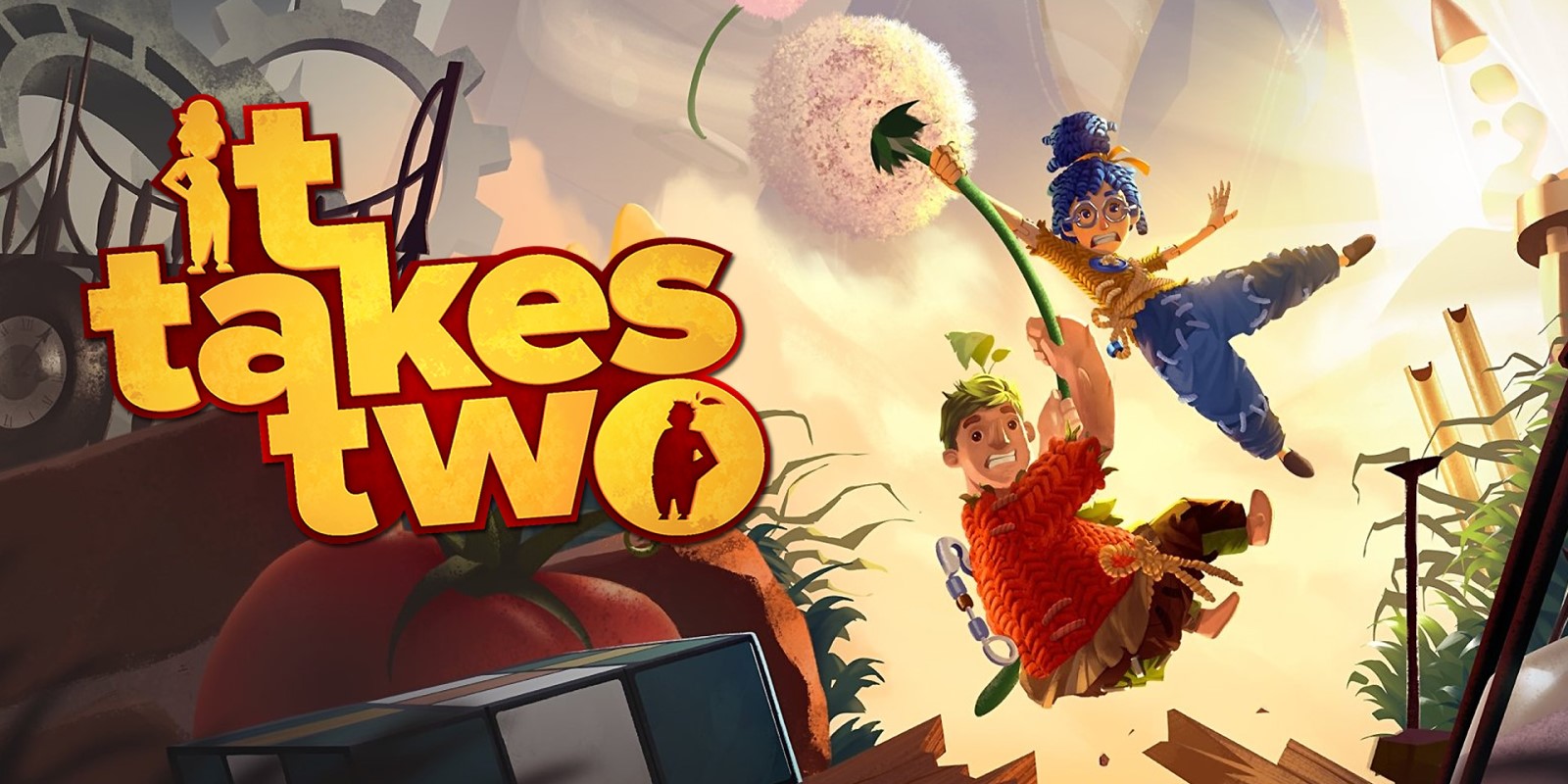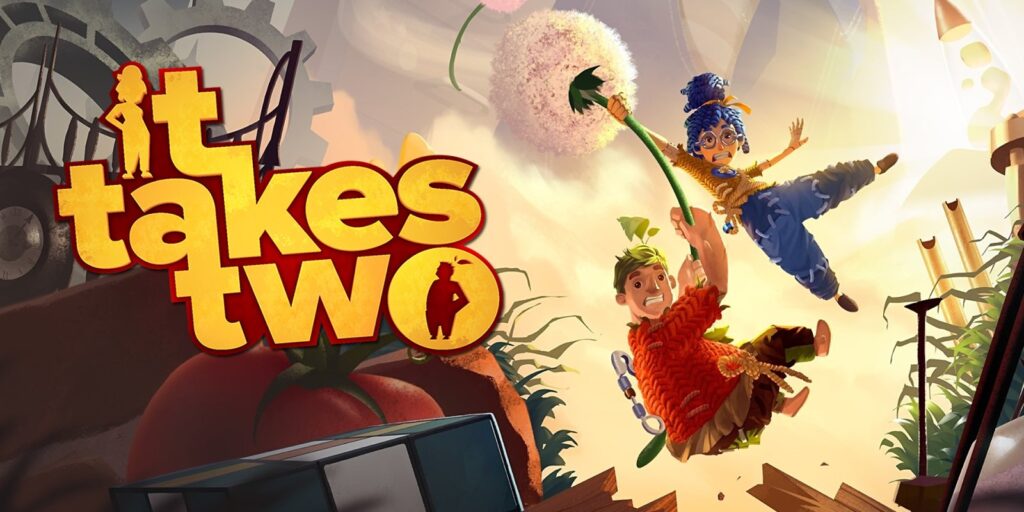 It Takes Two commences on a melancholy note, with a young girl's perpetually bickering parents transformed into dolls, leading to a therapeutic journey. However, the narrative soon swerves into a more humorous direction, with the spotlight on the game's innovative gameplay. Players take control of the doll-versions of the parents, navigating through a variety of levels with skill and strategy.
Cooperation is paramount in It Takes Two. The game is specifically designed for co-op mode, and it practically necessitates harmonious teamwork. However, it's not all about strolling hand in hand. Each partner acquires unique abilities to interact with the world, and the passages can only be conquered as a unified team.
The game's humorous elements ensure a steady stream of laughter, making it an engaging and fun-filled experience. Transitioning to our next selection in the best PS5 games, it's evident that each game brings something unique to the table, showcasing the console's versatility.
26. Marvel's Guardians of the Galaxy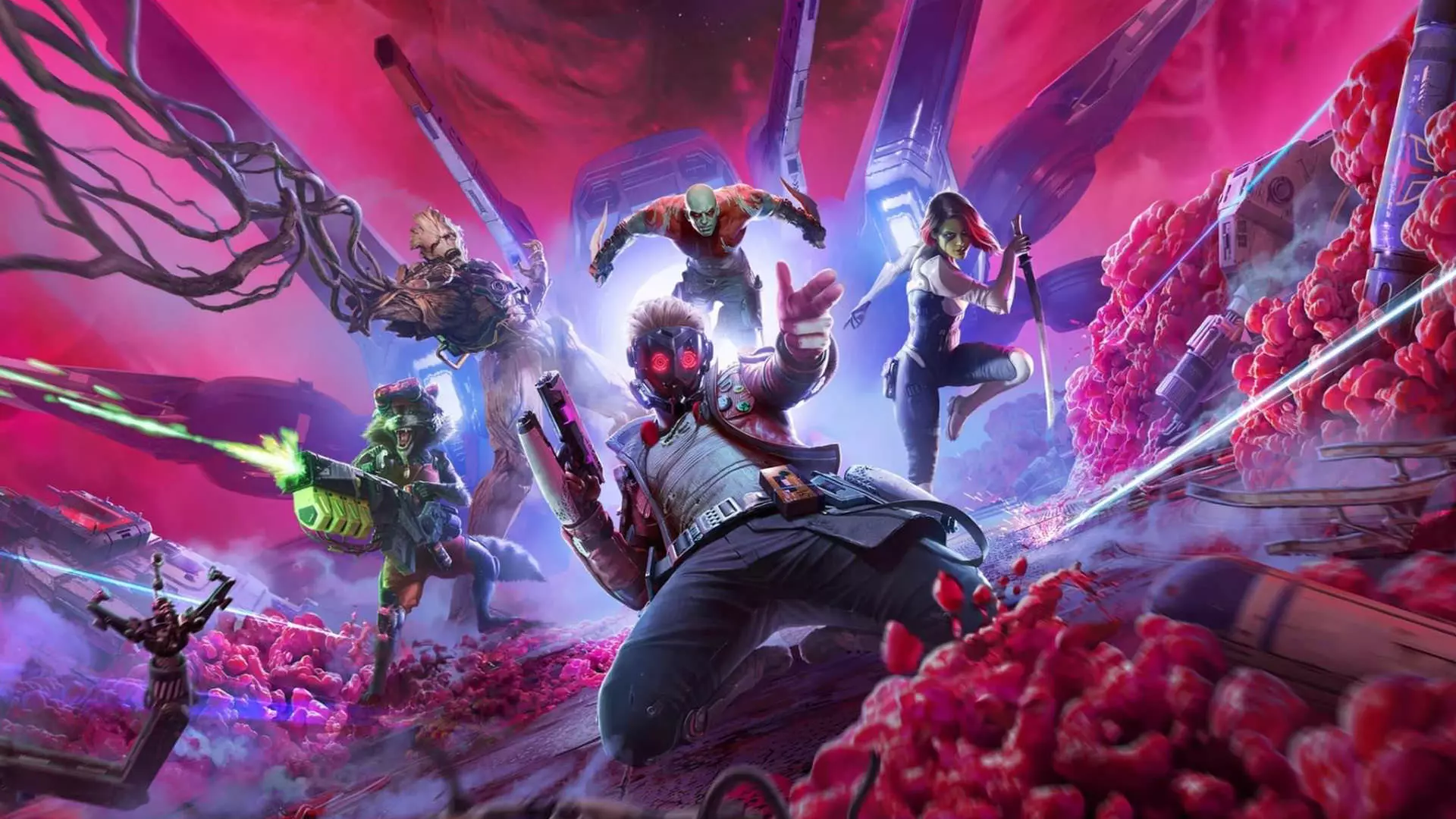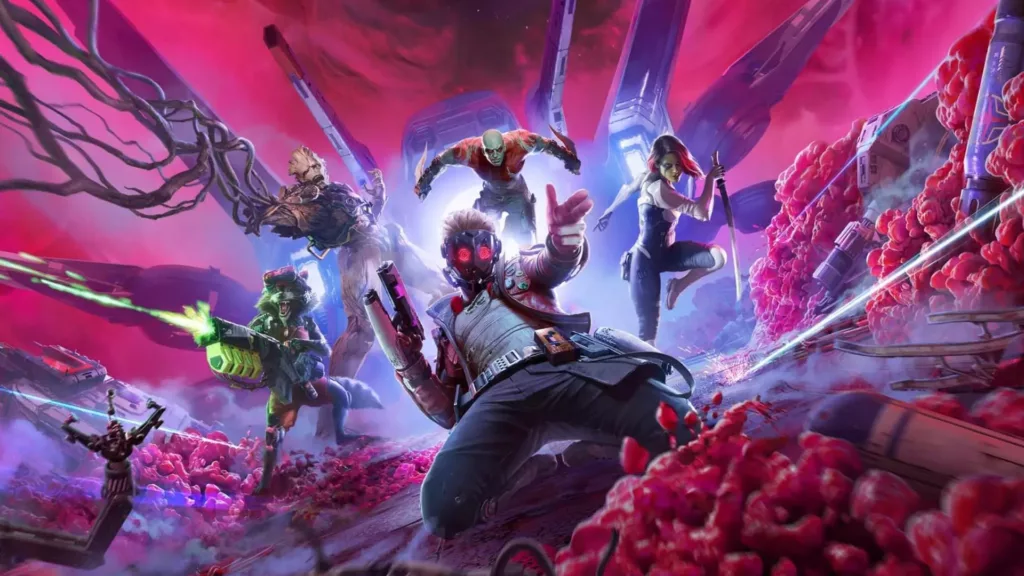 At a juncture where the cosmos itself is at stake, the indomitable Guardians of the Galaxy, an ensemble that Marvel has expertly woven into the intricate tapestry of pop culture, boldly leaps to the rescue. The enigmatic narrative spun by Square Enix, in this action-packed video game, although distinct from the cinematic iterations, is drenched in a similar vein of humor, making it a delightful experience for the gamers. Your character in this galactic journey is the legendary Star Lord, also known as Peter Quill, a character renowned for his audacious bravado and unabashed wit.
This band of interstellar misfits, with Drex, Gamora, Rocket Raccoon, and the monosyllabic Groot ("I'm Groot") forming the core, serve as a robust support system for Quill, provided you keep their spirits high with comically inspirational pep talks. A whirlwind of hysterical dialogues unravels amidst the frenzied battles and the exploration of diverse planetary terrains. What sets this game apart is that your choice of words can subtly steer the storyline, enhancing the overall gameplay.
25. Lego Star Wars: The Skywalker Saga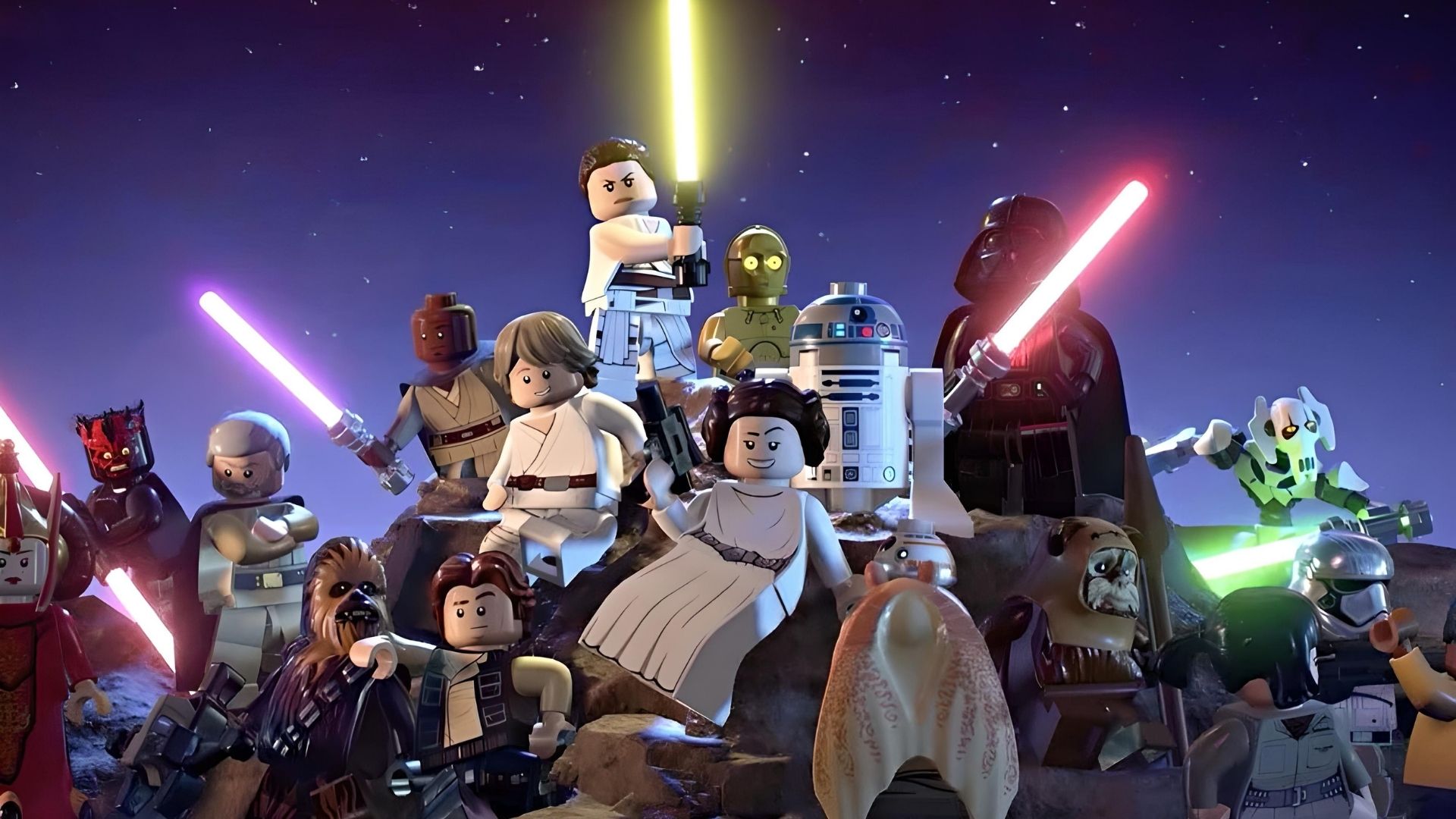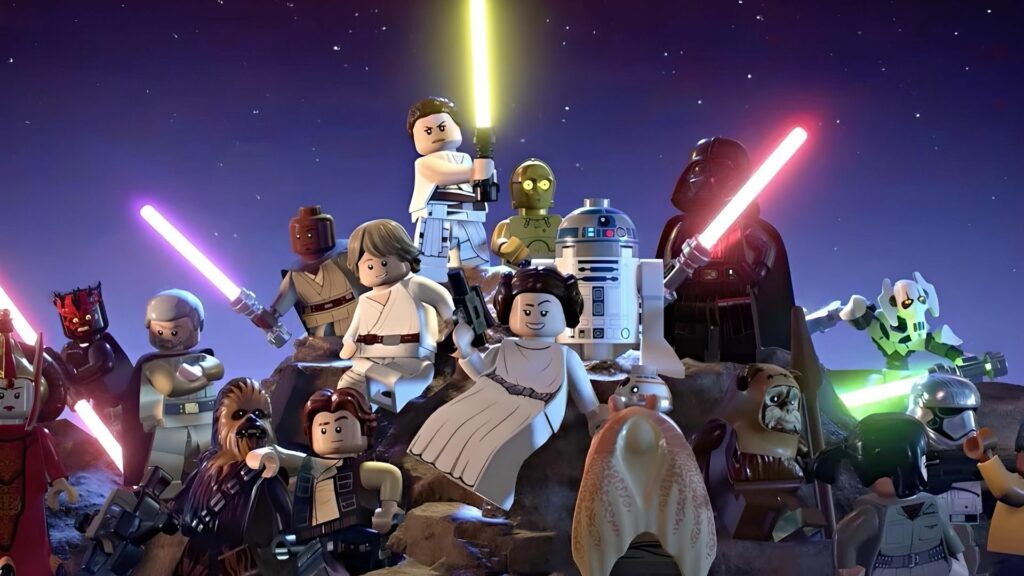 Travel to a distant galaxy with the cult-favorite Lego games series – Star Wars: The Skywalker Saga, arguably the best in the franchise, hence, deserving a spot in any top gaming list. The game lets you relive the captivating narratives of all nine films, battling your way through the levels with your plastic lightsabers or meticulously collecting Lego building blocks.
The Skywalker Saga is cleverly crafted, combining a playful humor with a user-friendly gameplay that caters to gamers of all ages. What adds to the charm is the ability to play as not only the iconic heroes but also the ominous villains or eccentric side characters from the sprawling "Star Wars" universe. Lego Star Wars: The Skywalker Saga is a delightful blend of humor and action that is sure to enthrall all gamers.
24. Resident Evil Village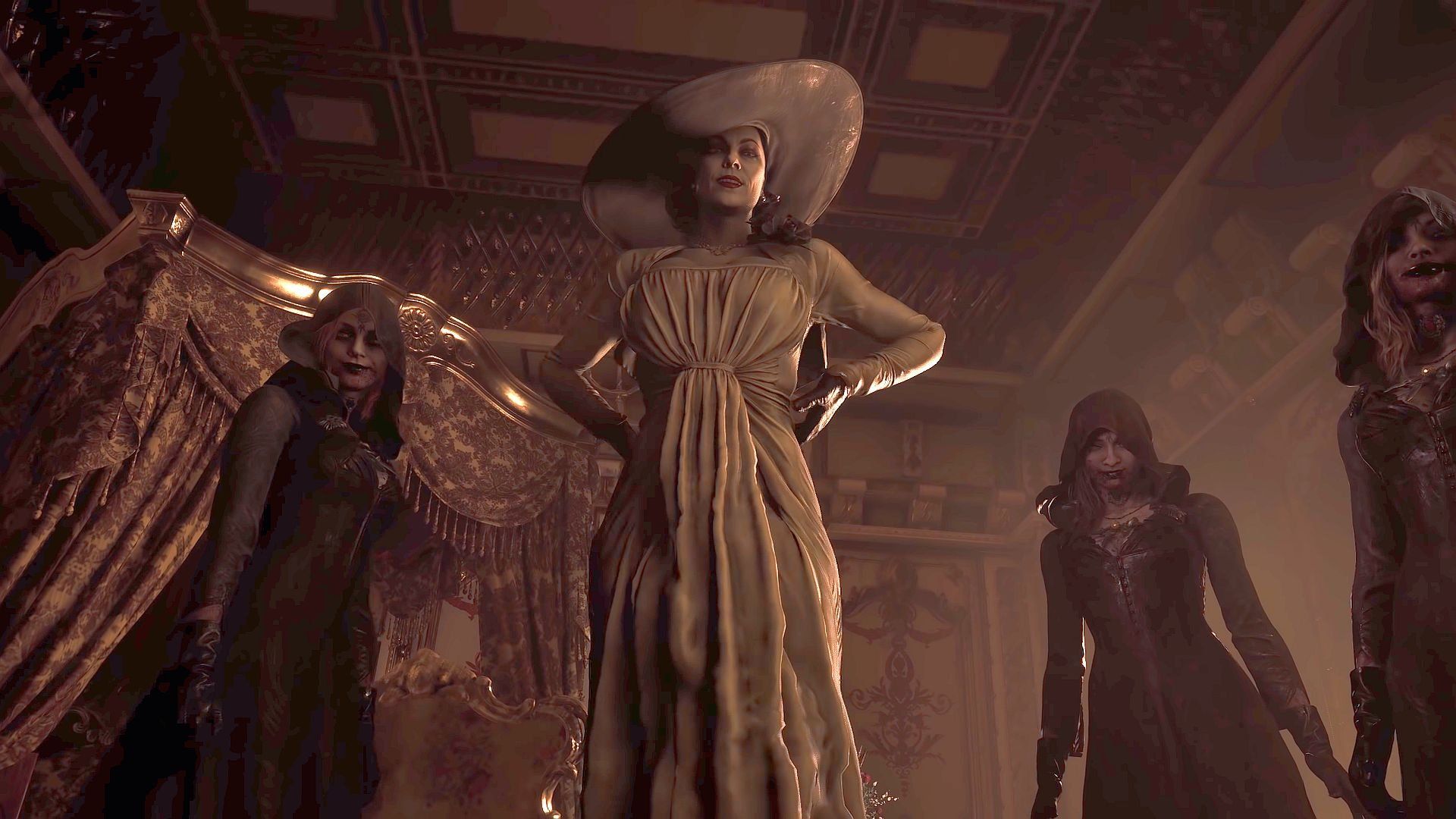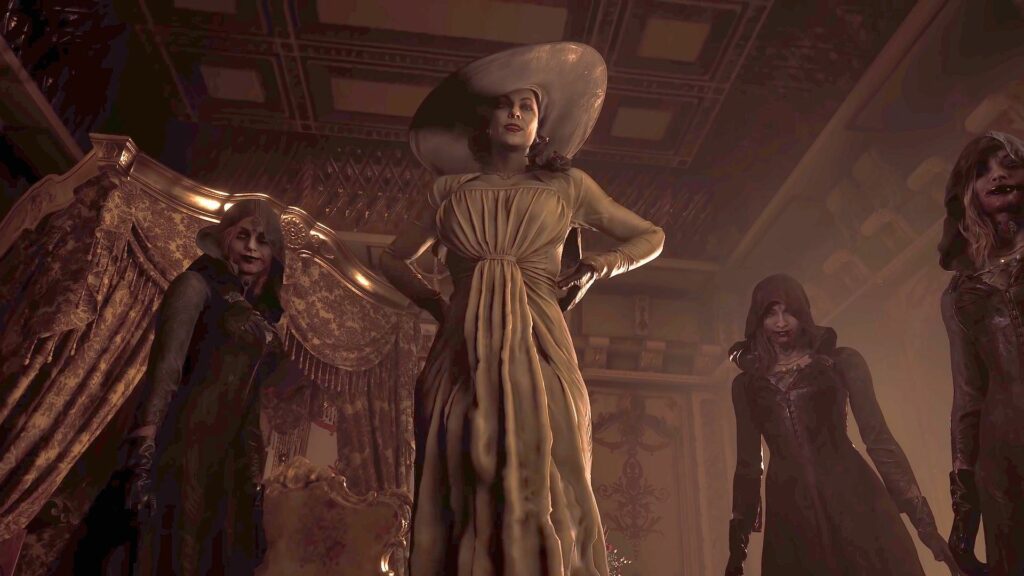 Resident Evil 7 successfully revived the iconic horror series, and Resident Evil Village (Part 8) wraps up the story of Ethan in a fitting manner. The game brilliantly blends action, puzzles, and moments of sheer terror, creating an atmosphere of suspense where anything from werewolves to vampires could be lurking around the corner. But fear not, the absence of zombies, a departure from the franchise's traditional narrative, is justified within the game's story.
Resident Evil Village thrives on its diversity. The titular village acts as a central hub, a springboard that allows you to venture into the eerie castles, dilapidated ruins, and mysterious forests that surround it. Gameplay evolves around enhancing your weaponry and crafting new ones, while also offering stretches of gameplay where survival trumps combat.
Towards the end of 2022, the developers introduced an option to switch to a classic third-person perspective, adding a nostalgic touch to this first-person adventure. The game doesn't end with the story. Resident Evil Village entices you to stay longer with its exciting mercenary mode, where you must navigate through different areas, racking up points within a set timeframe. This blend of horror, action, and strategic gameplay makes Resident Evil Village a thrilling experience for all gamers.
23. Disco Elysium – The Final Cut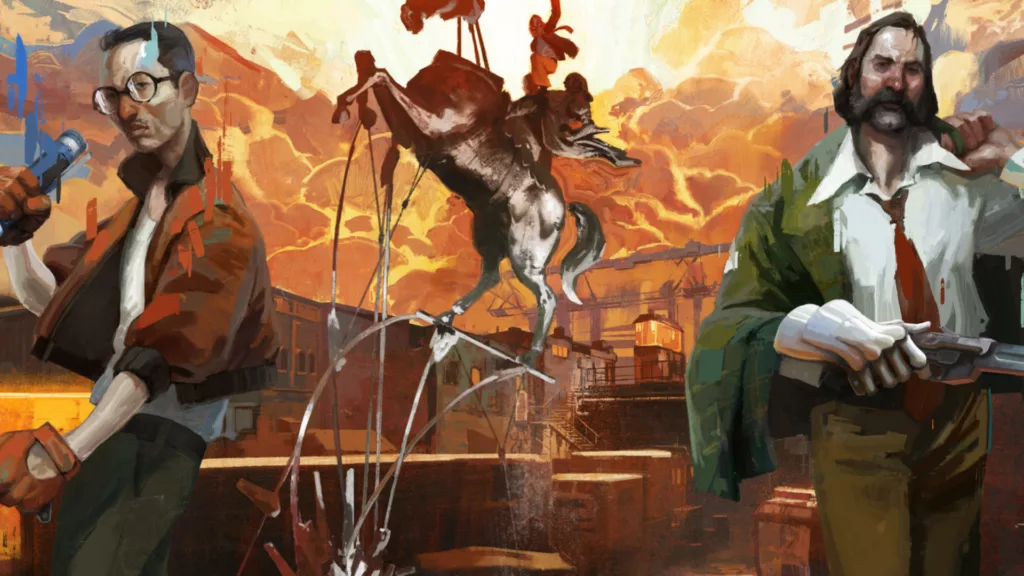 In the realm of the unconventional and brilliantly creative lies Disco Elysium, a game that stands out in the vast PS5 catalogue due to its unique approach to the role-playing genre. It places you in the role of a police officer who seems to be in a perpetual state of inebriation.
You're assigned to solve a murder case, but the challenge lies not only in the external investigation but also in the internal struggle with fluctuating emotions, fragmented recollections, and battling facets of your own personality. The entire journey unfolds within a picturesque seaside town, an artistic masterpiece reminiscent of a watercolor painting that captures your imagination and immerses you in its melancholic aura.
Disco Elysium is not your typical RPG with an array of weapons to upgrade or flashy combo moves to master. Instead, it presents a unique approach to combat where you enhance traits such as your "pain threshold" and "logic". These attributes become crucial in navigating difficult situations, or on occasion, can become your worst enemy.
Dialogues are integral to the gameplay, as they help you unravel the mysteries of the plot, your surroundings, and your own character's tumultuous psyche. As we continue to explore the best PS5 games, we can see how this console has pushed the boundaries in terms of innovation and immersive gaming.
22. Lost Judgment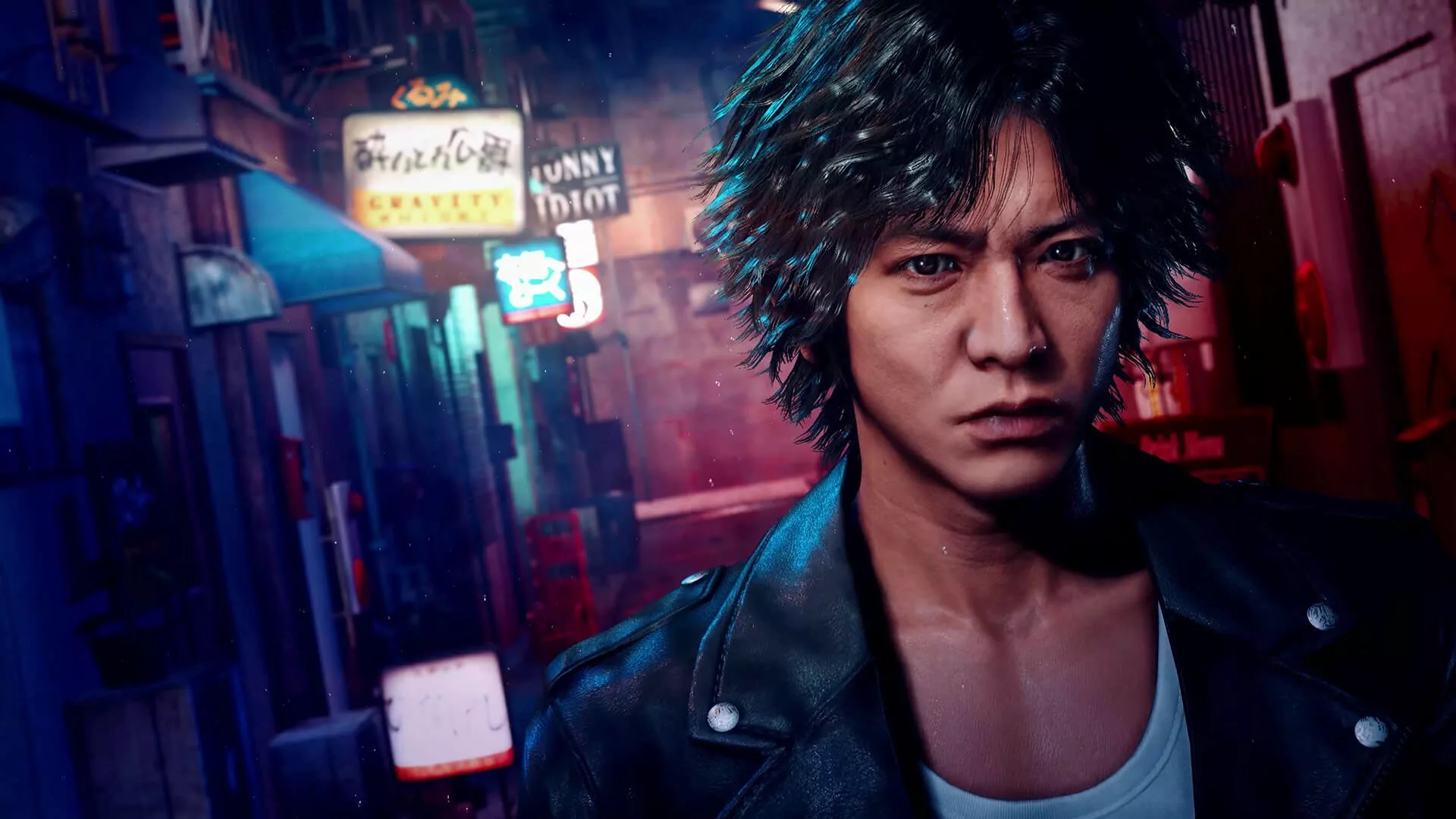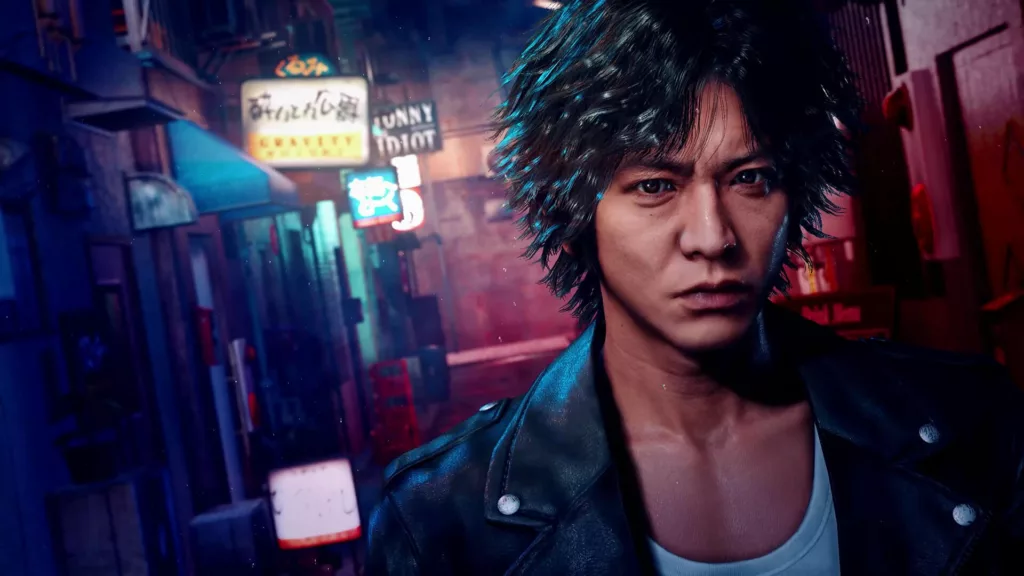 A few years back, the Ryu Ga Gotoku series was primarily recognized within the confines of Japan. However, with the recent success of the "Yakuza" and "Like a Dragon" games in Germany, it was inevitable that the spinoffs of this series would garner attention here as well. Lost Judgment, the enthralling sequel to the 2019 detective adventure game Judgment, is one such spinoff worth noting.
The beauty of Lost Judgment lies in its independent narrative. It doesn't require players to be familiar with the intricate "Yakuza" series or its various spinoffs. The narrative revolves around the intriguing life of Takayuki Yagami. Once a lawyer, Yagami, along with his ex-yakuza partner, Kaito, now takes on riveting cases as a private investigator for his former law firm.
Their current case, however, is a challenging one, as they need to prove the innocence of Yakuza Captain Hamura, who is accused of being a serial killer. Throughout the game's 30-hour storyline, players are treated to numerous cinematic cutscenes, which unravel a dark and twisted tale that requires a bit of patience to fully appreciate.
Much like its Yakuza predecessors, Lost Judgment adheres to the action-oriented gameplay. As Yagami, players navigate the streets of Kamurocho's red-light district, engaging in spectacular fights, while also partaking in a variety of mini-games and side quests. These elements, from shadowing suspects to playing a game of darts, provide a refreshing break from the main storyline, adding depth to the overall gaming experience.
21. Hitman: World of Assassination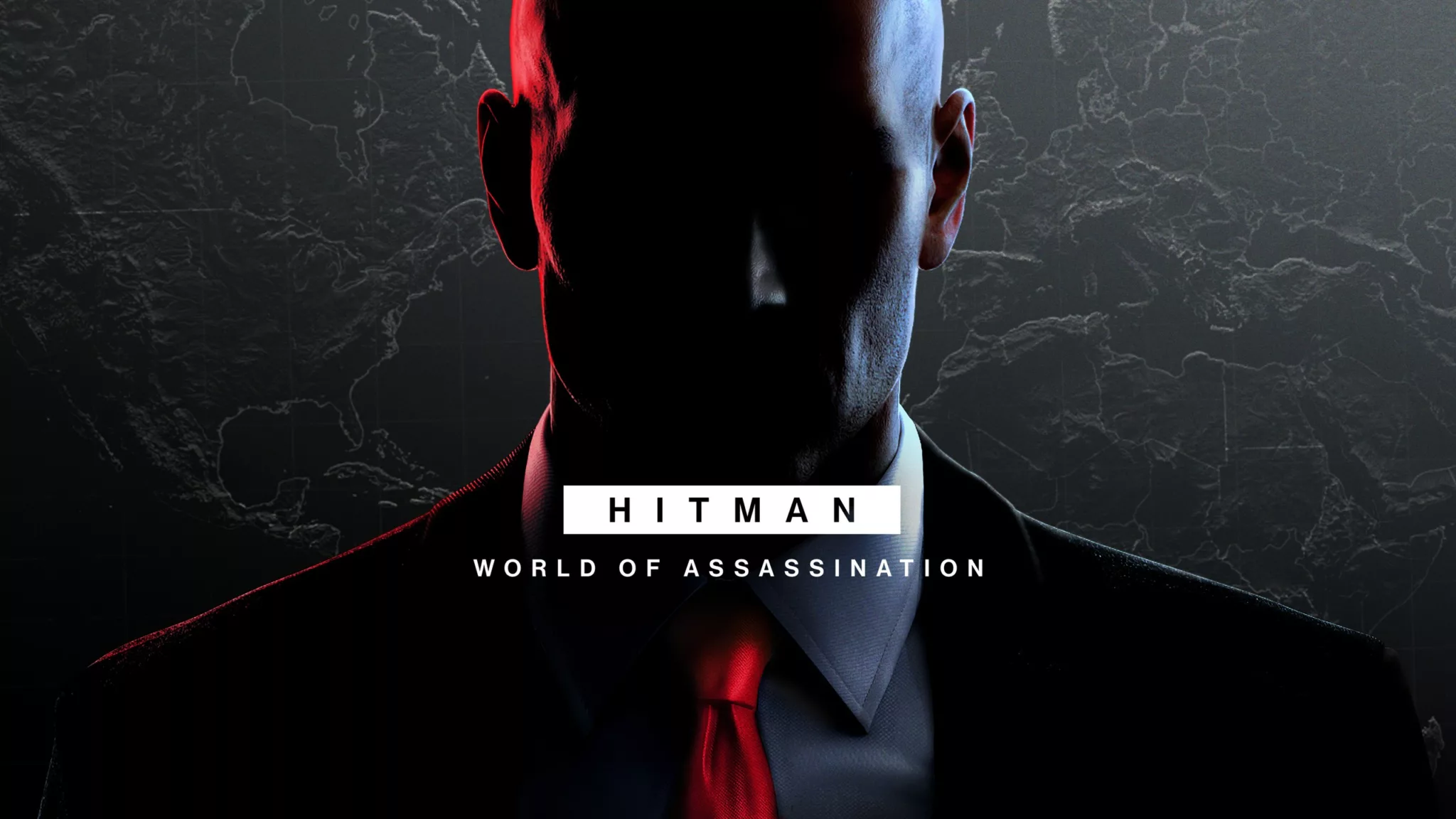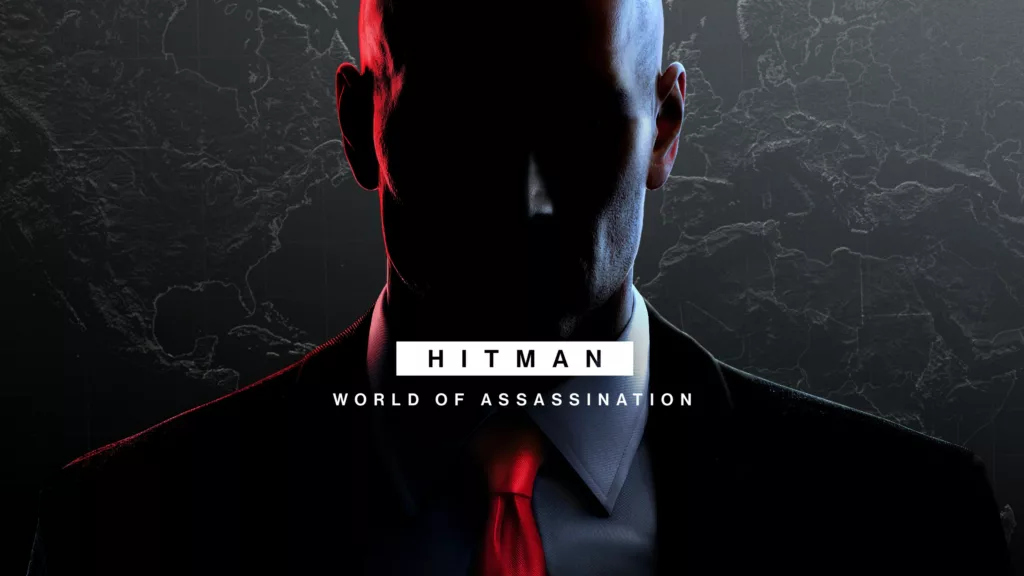 Hitman: World of Assassination represents the culmination of IO Interactive's magnificent stealth trilogy. This comprehensive package takes Agent 47 on his most ambitious missions yet, spanning 20 exotic locations around the globe. From the glamourous catwalks of Paris and the high-octane racetracks of Miami to the throbbing party scene in Berlin, the game showcases the very best of IO's gameplay formula.
Each mission is brimming with opportunities and ingenious murder methods so inventive that even after five playthroughs, you'd still be discovering new secrets. Whether you prefer to take out your targets with ruthless efficiency or orchestrate a chain of events leading to a more humorous demise (or an epic fail, in case things go awry), the game rewards creativity in every scenario.
Initially launched as a trilogy, the World of Assassination series was an impressive feat on the PS4. However, on the PS5, it's been taken to the next level. Missions from the first two games have been enhanced and refined to match the new-generation standards, culminating in a seamless and coherent gaming experience. The game now also features Freelancer, a roguelike mode that truly tests your stealth mettle to the extreme.
Regardless of the mode you choose, the potential for hilarious in-game moments is endless – there's just something universally amusing about causing a target to slip on a banana peel. And on the PS5, not only are these antics entertaining, but they're also beautifully rendered. With its increased resolution, steady 60fps gameplay, and overall smoother experience, the PS5 version of Hitman: World of Assassination stands as a noteworthy improvement over its last-gen counterpart. Moving on to the next in our series of the best PS5 games, we can't help but marvel at how each game manages to highlight the console's capabilities in different ways.
20. Final Fantasy VII Remake Integrade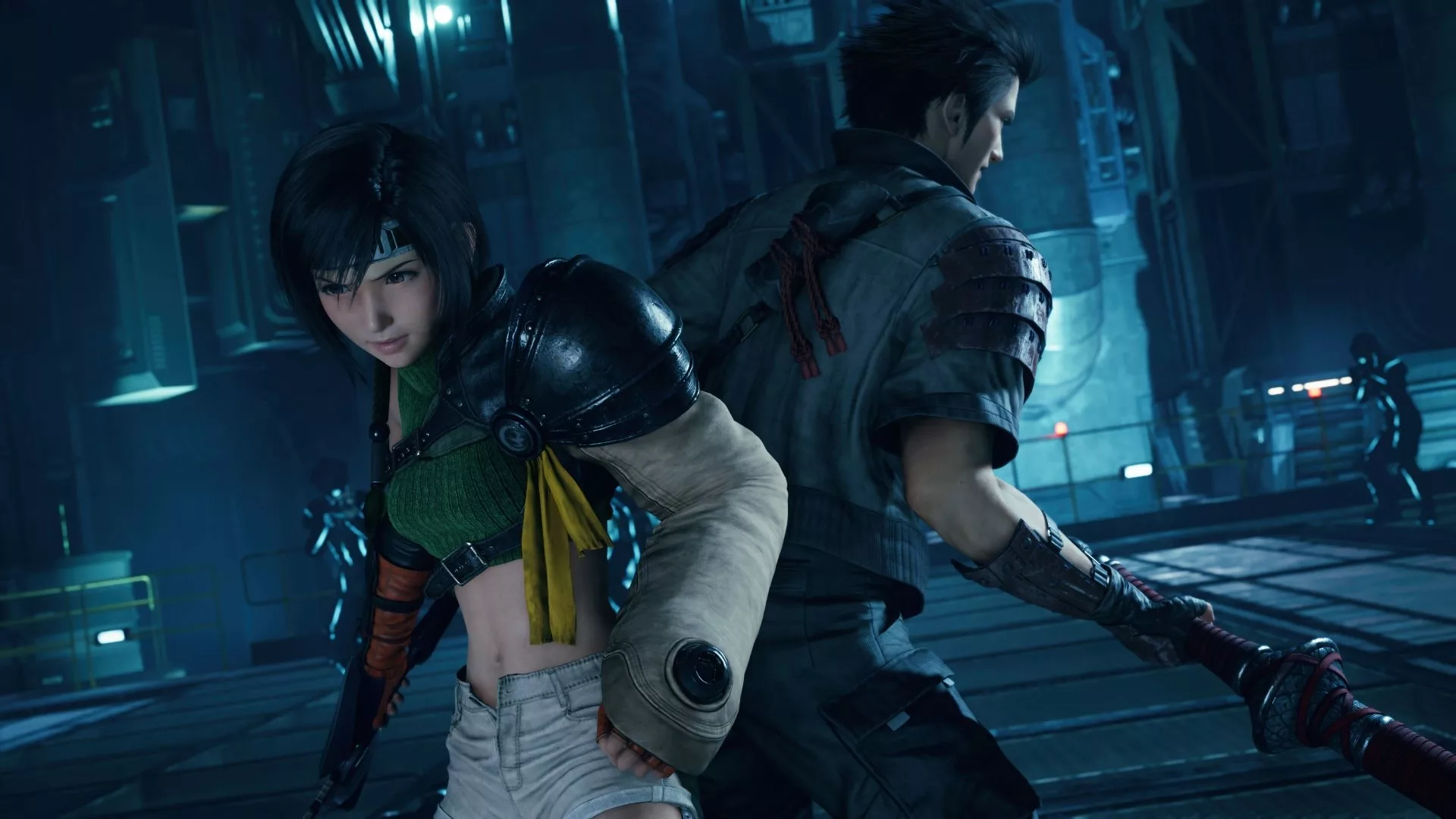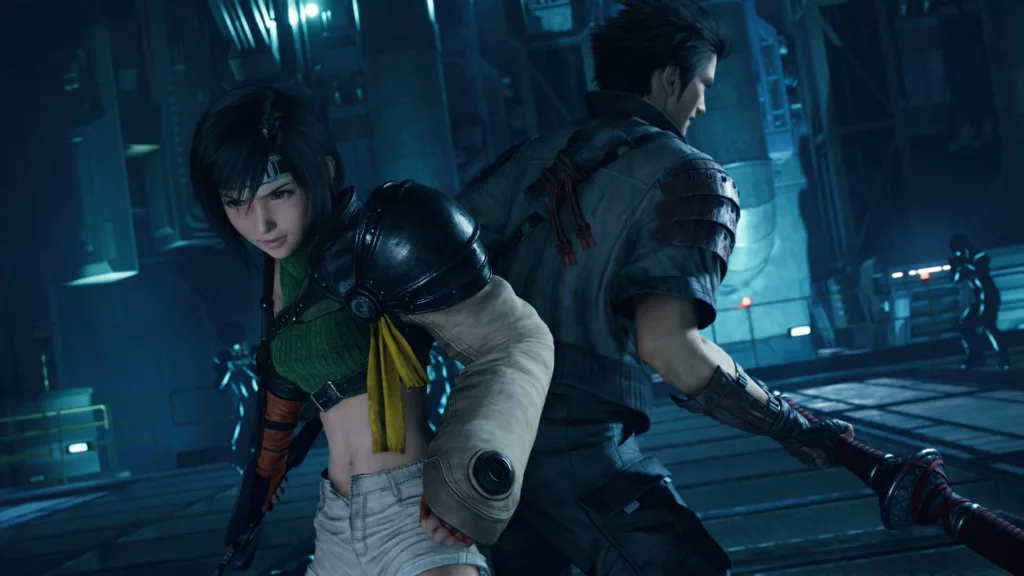 Final Fantasy VII Remake/Intergrade was a dream come true for many fans, an aspiration they wished for but never truly believed would materialize. Witnessing the first chapter of the FFVII remake in high-definition graphics, complete with immersive voice-acting, was a delight not just for those who venerate it as the best in the series, but also for new players who missed the original release in the PS1 era.
The game goes beyond a simple visual makeover. It introduces a faster, real-time action system that emphasizes skill and planning, while still offering the option for traditional turn-based combat. To keep the gameplay engaging and fresh, Square-Enix enriched and expanded the side stories, introduced new areas, and enhanced the materia system to complement the updated gameplay style.
The Intermission expansion brings the character of Yuffie into the spotlight, showcasing her abilities and hinting at what's to come in future installments. With thrilling combat sequences, complex character development, and a tantalizing glimpse of what lies ahead, Final Fantasy VII Remake/Intergrade is a must-play for both new and long-time fans of the Final Fantasy franchise. As we delve deeper into our selection of the best PS5 games, we're consistently impressed by the quality of the titles this console boasts.
19. Uncharted – The Legacy of Thieves Collection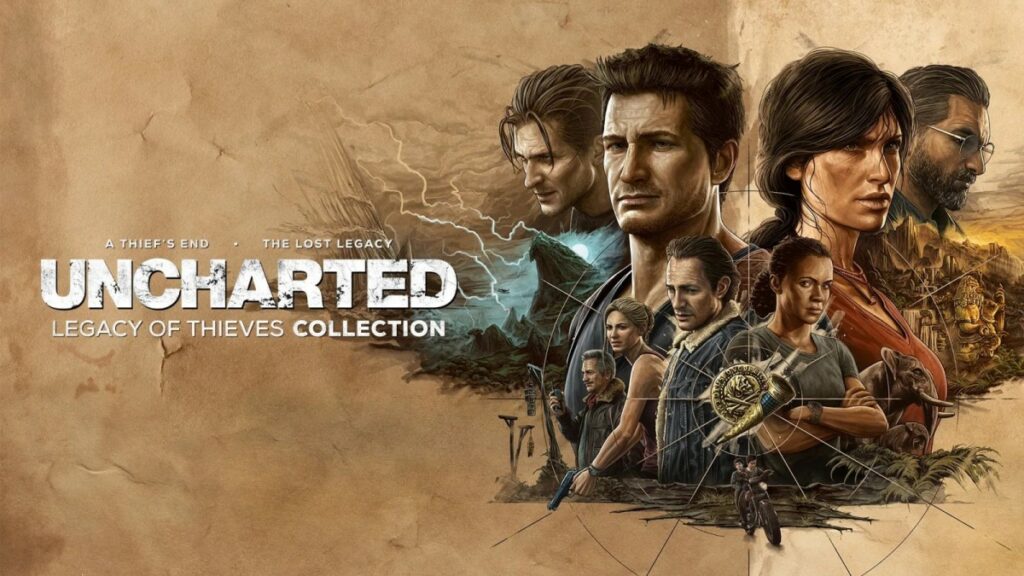 Uncharted: Legacy of Thieves Collection serves as a masterful remastering of Uncharted 4: A Thief's End and its spinoff, Uncharted: The Lost Legacy, specifically designed for the PS5. The collection boasts of an array of new features, including native 4K resolution, enhanced 3D audio, and sophisticated haptic feedback via the Dualsense controller. As we embarked on this revisited journey through the rugged terrains of Madagascar with Nathan Drake and the exotic Indian jungle with Chloe Frazer, we were left to wonder if these remastered enhancements could elevate the experience of these already remarkable games.
In Uncharted 4, we follow the series protagonist, Nathan Drake, on a thrilling quest for a fabled pirate treasure. Accompanied by his supposedly deceased brother Sam and mentor Sully, the stakes are high as they find themselves in a tense race against the unscrupulous tycoon, Rafe, and the mercenary organization, Shoreline, led by Nadine Ross.
In the spinoff, The Lost Legacy, we switch control to Nathan Drake's former love interest, Chloe Frazer. In a surprising twist, Chloe teams up with Nadine Ross in a quest to uncover the mythical tusk of Ganesha in India. Their mission, however, is constantly thwarted by the relentless warlord Asav and his battalion of soldiers.
Both games offer a rich tapestry of gameplay experiences. From scaling cliffs and solving intricate puzzles to exploring breathtaking landscapes and engaging in high-octane chases, not to mention combat sequences where you take down enemies either through a flurry of bullets or stealthy tactics.
18. Demon's Souls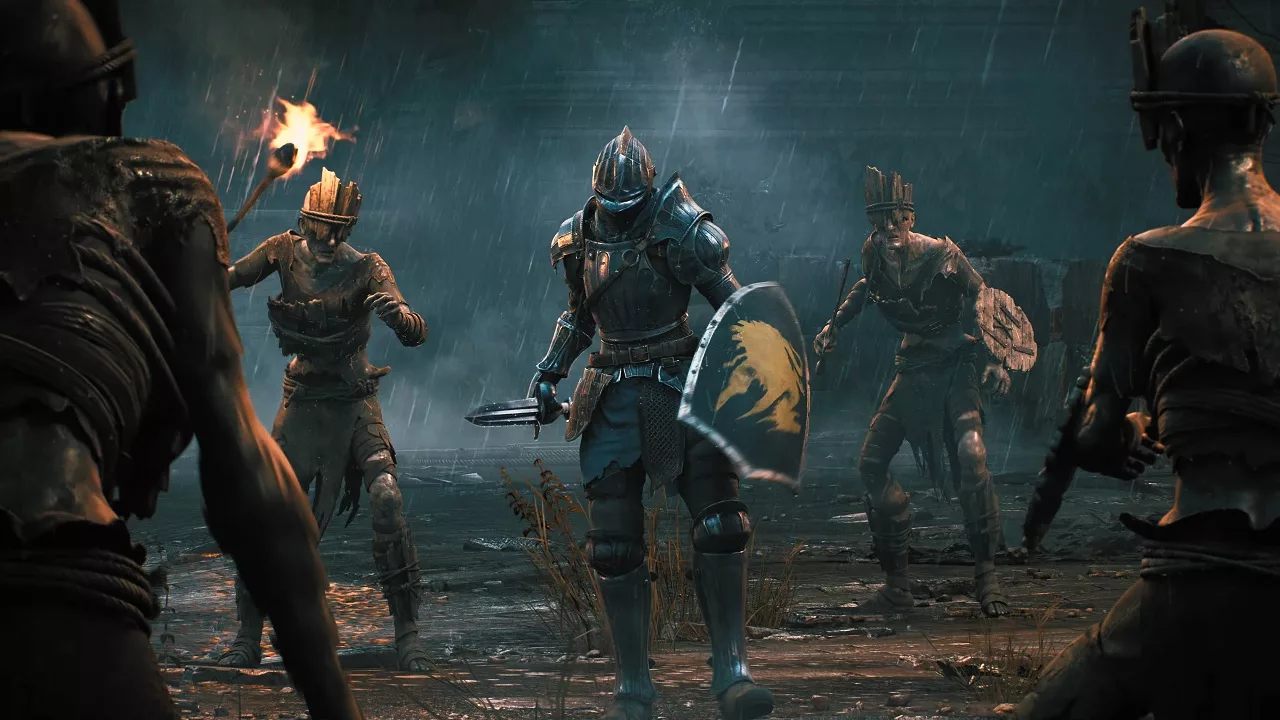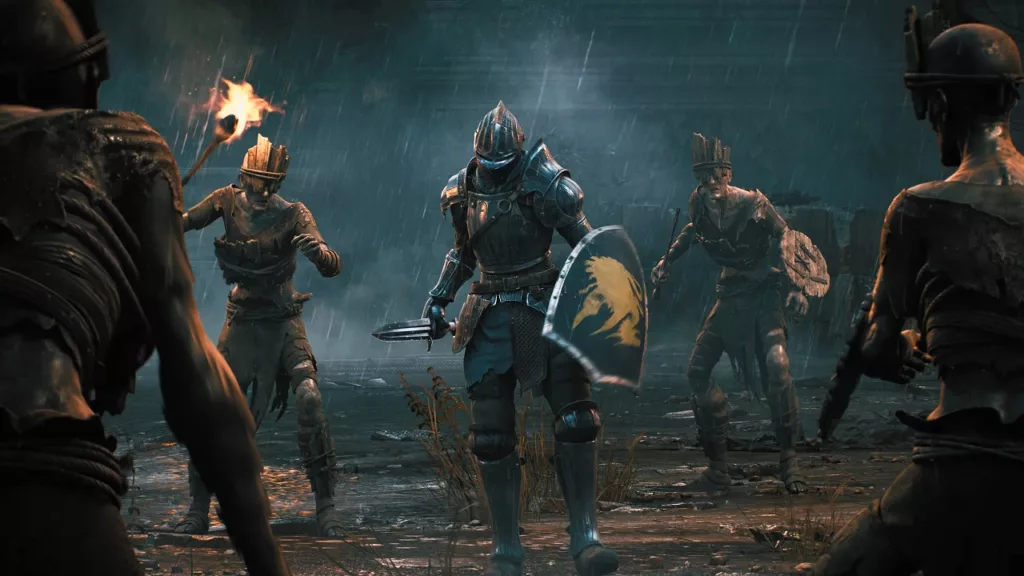 Echoing the triumph and frustration of the original Demon's Souls, released eleven years ago on the PlayStation 3, the PS5 remake introduces a few alterations to the challenging action RPG formula. Our exploration of the cult classic developed by From Software revealed whether these changes enhanced or detracted from the experience.
Demon's Souls thrusts players into a mysterious realm shrouded in an ominous fog, teeming with demons that feed on human souls. The story, the why and how of slaying demons, and the game's moral compass are largely left for the player to decipher, creating a unique sense of being adrift in a hostile world.
The game challenges players' patience with its array of nefarious enemies and cunning traps. The souls of vanquished foes serve as a form of currency, allowing you to level up, make purchases, and repair equipment. Death comes with a hefty price, leaving behind any unspent souls at the site of demise. Only by returning to retrieve these lost souls can you prevent a total loss. However, this means confronting or skillfully avoiding previously defeated enemies, which, barring red phantoms and bosses, will have respawned. While this can be frustrating and intimidating, it also ratchets up the tension, making for a thrilling experience.
Demon's Souls is a game that demands exploration and discovery, not only in its narrative but also in its mechanics. For instance, to create a special weapon out of boss souls, you need to offer a specific soul to a character – a detail you might miss if you gloss over dialogues. The game's opaque design is exemplified by the so-called world tendency, which initially leaves newcomers scratching their heads: What do the colors signify? How are they formed? What difference does it make? However, if these mysteries pique your curiosity rather than discourage you, you're in for a deeply rewarding gaming experience.
17. Resident Evil 4 Remake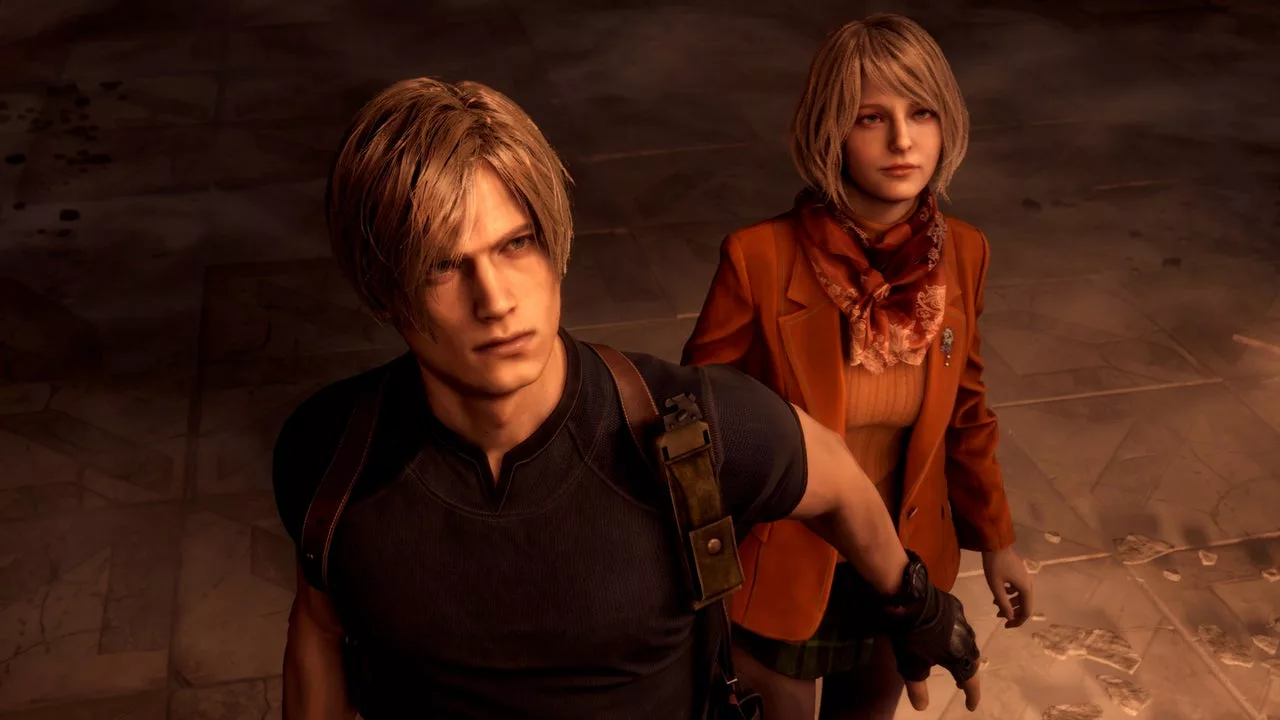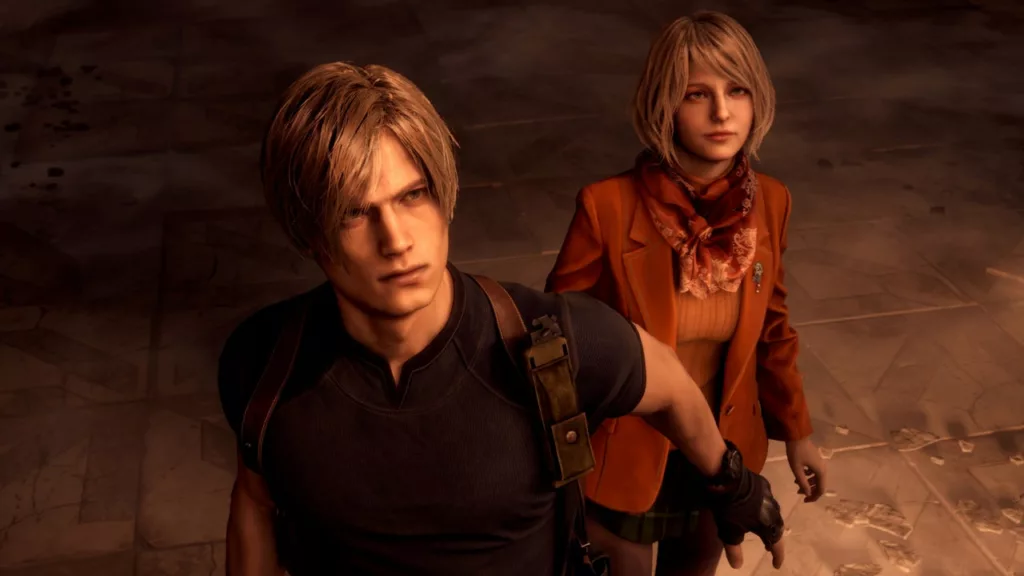 Considered one of the most influential and highly rated games of all time, Resident Evil 4's remake is an absolute must-play. Capcom has successfully modernized Leon's eerie European adventure with updated controls, significantly enhanced graphics, and the addition of knife parries.
The remake captures the essence of the original while augmenting it with a more sinister atmosphere, new areas to discover, and engaging side missions. By improving upon one of the greatest games ever created, the Resident Evil 4 Remake has solidified its place as a modern classic. Turning our attention to the next entry in our roundup of the best PS5 games, we can appreciate the extraordinary gaming experiences the console continues to deliver.
16. Assassin's Creed: Valhalla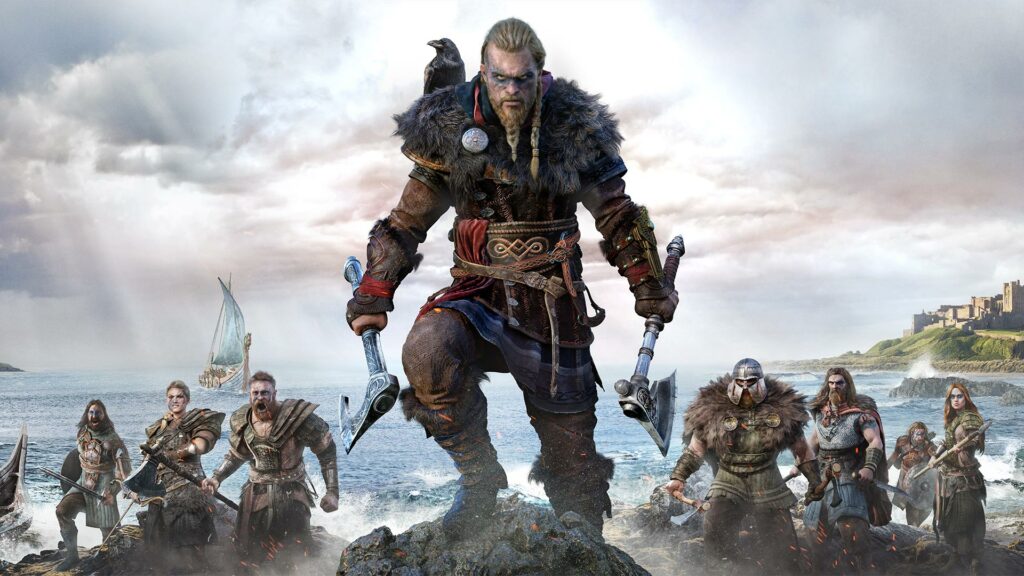 After a two-year hiatus, the storied franchise of Assassin's Creed is back in full swing, transporting the legendary assassins to the frosty terrains of Norway and the rugged landscapes of northern England. The game ingeniously weaves together traditional gameplay elements with fresh innovations, crafts a riveting narrative, and offers countless hours of captivating gameplay.
Following our journey through the sands of Egypt in Origins and the sun-kissed landscapes of Greece in Odyssey, we now find ourselves split between two fascinating locales: Norway and Northern England. The year is 873 AD, a time when all of Norway was under the iron grip of King Harald and his hordes.
The game starts in the surprisingly expansive, snow-blanketed landscapes of Norway, where players become acquainted with the game's mechanics. The adventure then moves to England, where the dethroned heir Sigurd, the protagonist Eivor (who can be male or female), and their loyal followers aim to establish a new empire in true Viking fashion, through a combination of pillaging and forming alliances with local leaders.
The narrative crafted from this straightforward premise is surprisingly compelling. The PS5 game unfurls a series of smaller, localized stories, each replete with mad rulers, envious kin, and reluctant heirs, whose destinies we influence. These individual narratives are woven into the overarching plot, which escalates into an emotionally charged climax. The narrative takes its time to develop the central characters, ensuring we form an emotional connection with them. The game also includes the real-world sections outside the Animus simulation, where we tap into the genetic memories of our Viking forebears, although these segments are less pronounced than in Assassin's Creed: Odyssey.
Distinct from AC: Origins, the game now unveils portions of the map along with icons reminiscent of early Assassin's Creed titles when we activate specific synchronization points. This means we can anticipate the missions and collectible tasks in each area. White spots indicate artifact quests, which could lead to new tattoos for Eivor, Roman artifacts, or scattered codex pages.
Yellow dots conceal treasures, the exact nature of which remains unknown until discovered. It could be a new weapon, gold, or other valuable items. Lastly, blue dots represent world events, which form the core of the exploration experience. These typically involve brief quests aiding the world's inhabitants. Despite their short duration, they are incredibly diverse and often humorous, such as escorting a drunken individual home or playing hide-and-seek with children.
15. Sackboy: A Big Adventure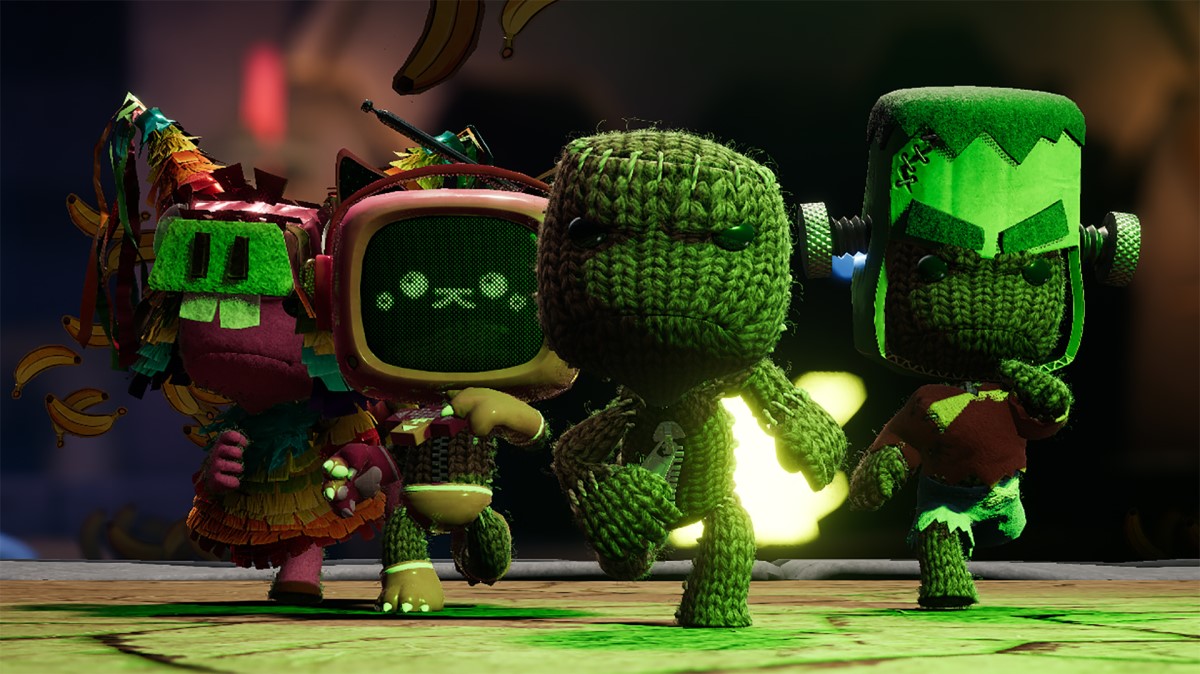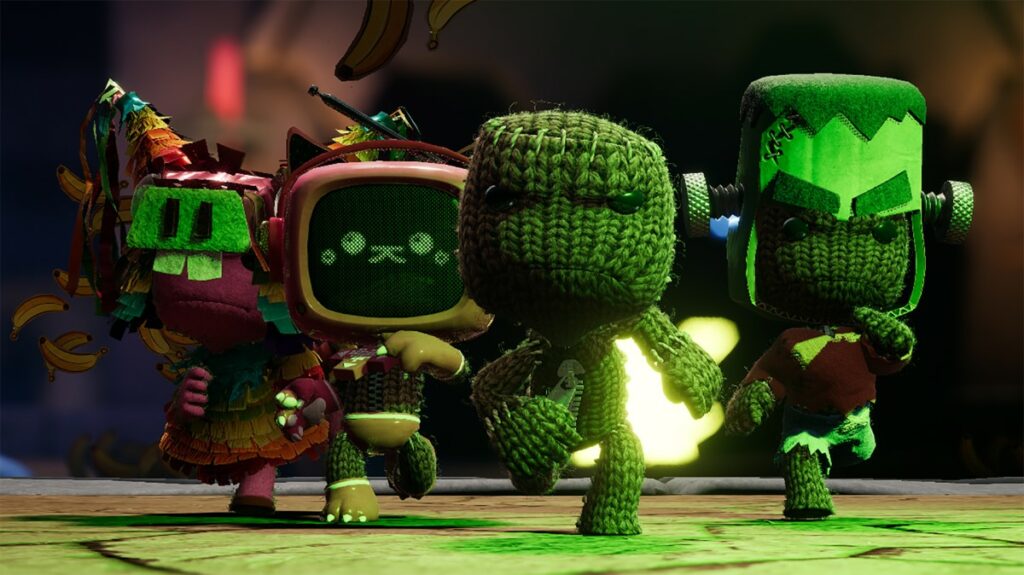 Sackboy: A Big Adventure strikes a delicate balance between novelty and nostalgia. It injects a fresh twist into the Little Big Planet universe, trading its traditional freeform customization for a structured platforming design reminiscent of the beloved Mario games.
Bursting with charm and filled with creatively designed levels and enthralling music, the game truly shines when enjoyed in co-op mode with friends. Few games on the PlayStation 5 can rival Sackboy: A Big Adventure, and its fun-filled gameplay ensures it stands out, making it an essential experience for platformer enthusiasts. Advancing to the next game in our catalogue of the best PS5 games, we're continually amazed by the console's ability to facilitate such diverse and engaging gaming experiences.
14. Hades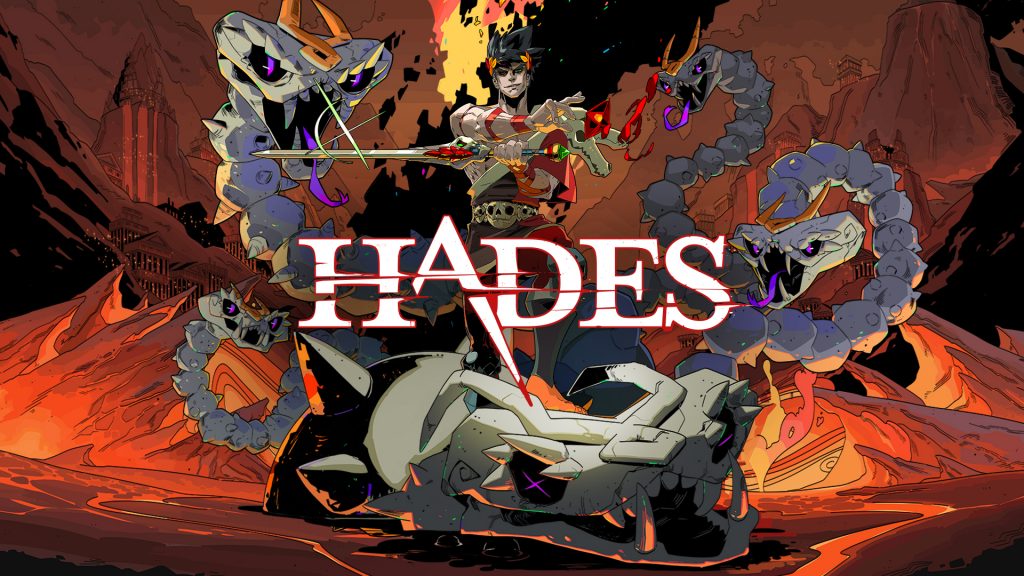 Hades, developed by the creative minds known for their notable indie game contributions, has managed to carve a niche for itself in the saturated gaming market. This feat is no small achievement, given the game's unassuming start, but the gripping isometric adventure featuring the offspring of the Greek god of the underworld soon rose to mainstream prominence. The game's success is not a matter of chance but a testament to its excellence, evidenced by the slew of Game of the Year awards it has garnered.
In Hades, the player embarks on an arduous journey from the depths of the underworld to the peak of Mount Olympus, with death serving as a recurrent theme. Dying is not merely an eventuality; it is an integral part of the gameplay. Every death is a lesson, and each subsequent attempt brings you closer to perfection.
Armed with an array of weapons and magic, coupled with dexterity, players hack their way through a relentless onslaught of demons. The narrative, entwined with the tumultuous lives of the gods, adds another layer of depth to this hack-n-slash rogue-like action RPG, making it an unforgettable gaming experience. As we proceed to our next choice in the best PS5 games, it's fascinating to see how the PS5 continues to redefine what's possible in the world of gaming.
13. Genshin Impact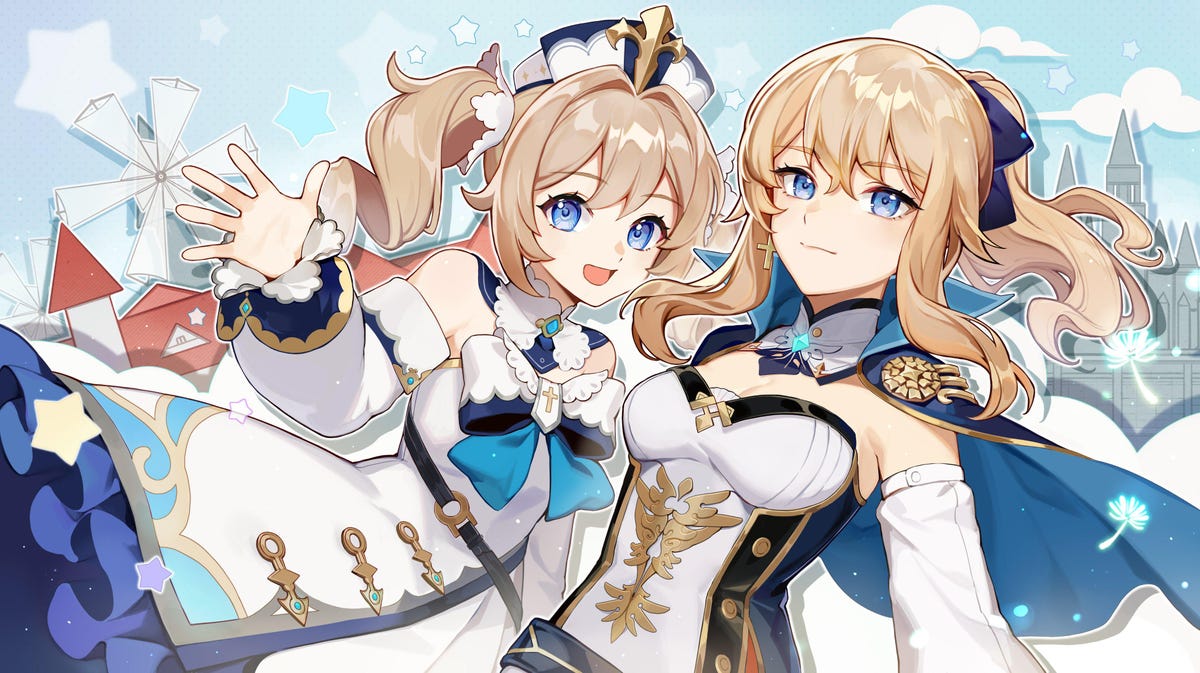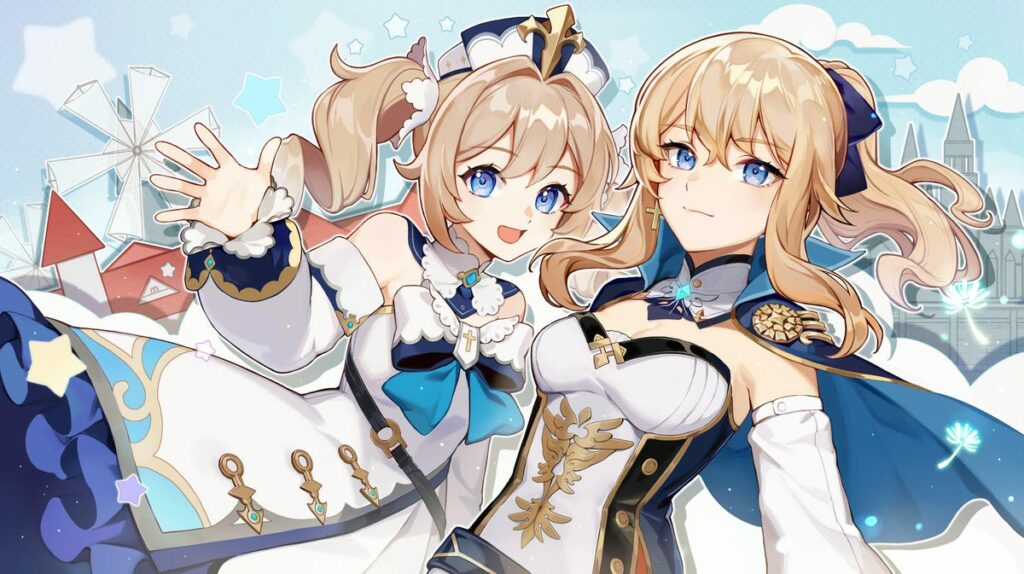 In the magical realm of Teyvat, the protagonist of Genshin Impact, known as the Traveler, has been on a relentless quest since the game's initial launch in 2020. The hero's goal is to locate their lost sibling in a world filled with mystery and magic. As the saga continues to unfold, regular updates have expanded the game's world, adding intriguing new landscapes – enchanting rainforests, vast deserts, perilous mountain ranges – and introducing us to a host of fascinating characters who join the protagonist on their epic journey.
Each update is an invitation to dive deeper into the game, unraveling fresh chapters of the story. While the Traveler's quest for their sibling is the driving force of the narrative, the joy of exploring and experiencing each new development is what makes Genshin Impact a standout experience. Transitioning to the next title in our list of the best PS5 games, we see yet again how this console has raised the standard for both graphics and gameplay.
12. Apex Legends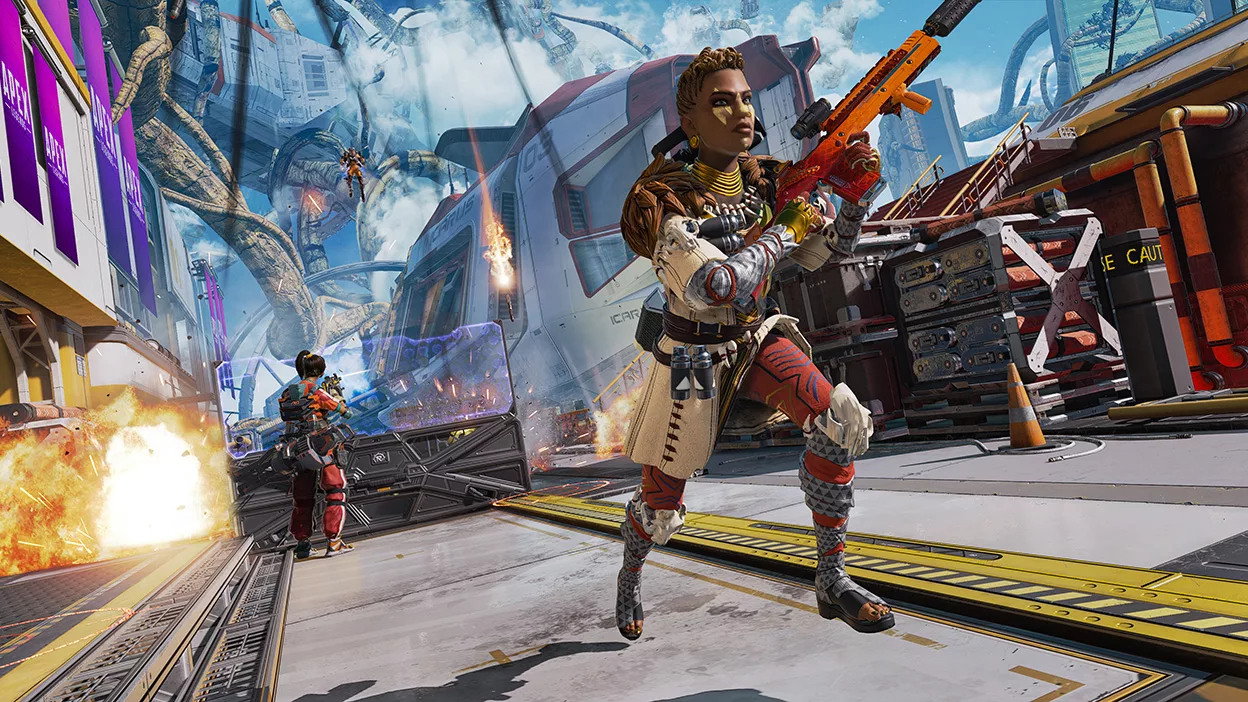 Since its inception, Apex Legends has been a game-changer in the Battle Royale genre, offering a unique blend of distinct characters, action-packed gameplay, and some of the most fluid movement mechanics in a first-person shooter (FPS) to date. Despite its fair share of challenges over the years, including issues with matchmaking, bugs, and high-priced in-game cosmetics, Apex Legends has remained a stalwart presence on the PS5, thanks to its unwavering commitment to delivering fresh content and maintaining a vibrant competitive scene. The developers have consistently rolled out new maps, characters, weapons, game modes, and balance updates, keeping the game fresh and exciting.
Apex Legends on PS5 has been enhanced with a 4K output, full 60Hz gameplay, high-dynamic-range (HDR) support, higher resolution shadow maps, and improved level-of-detail (LOD) distances, bringing it closer to a true next-generation gaming experience. And with future updates promising to further leverage the PS5's capabilities, such as the adaptive triggers and haptic feedback, as well as introducing 120Hz gameplay and other visual enhancements, Apex Legends is set to continue evolving and improving.
11. Devil May Cry 5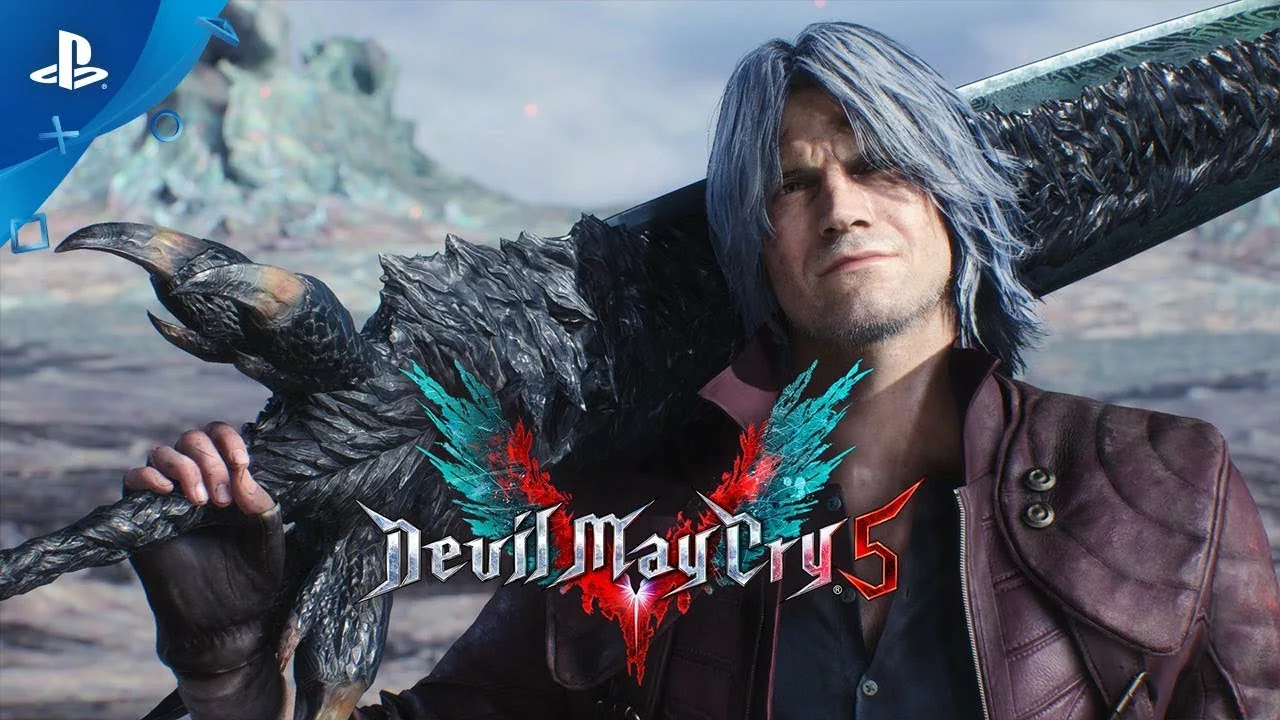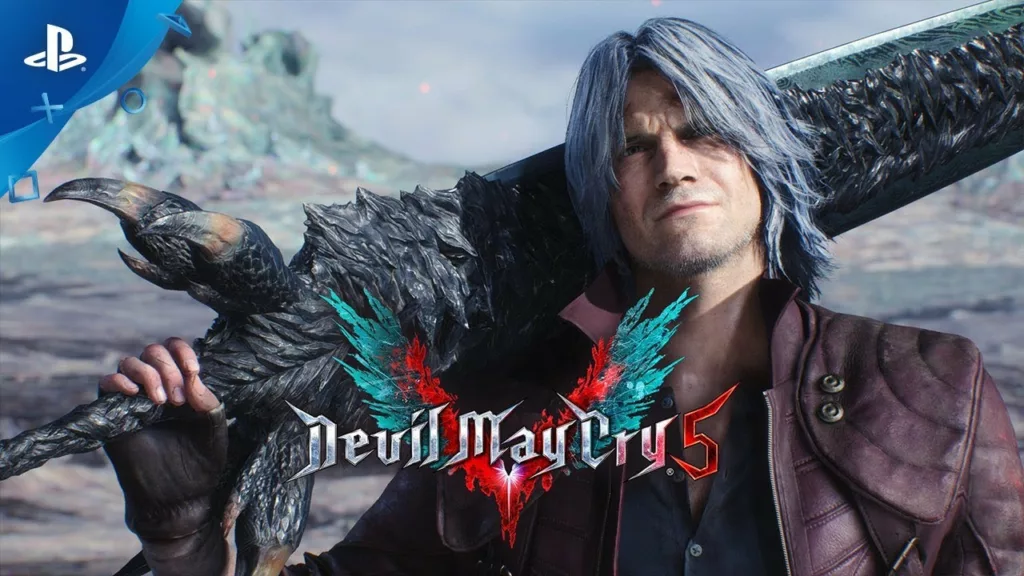 The Special Edition of Devil May Cry 5 represents a unique milestone among next-gen upgrades, as it is exclusively available on consoles and not on PC. This edition introduces new features such as the Vergil Mode, a hyper-difficulty mode, Turbo Mode, and a high-frame-rate mode, all of which are exclusive to console platforms.
As such, if you wish to experience Capcom's thrilling action game at its absolute best, PlayStation 5 is the way to go. The much-anticipated sequel in the Devil May Cry series is a triumphant return to the franchise's roots, eschewing complex lore in favor of raw, exhilarating action. Moving forward in our journey through the best PS5 games, we're reminded of the exceptional gaming experiences the PS5 consistently delivers.
10. Grand Theft Auto V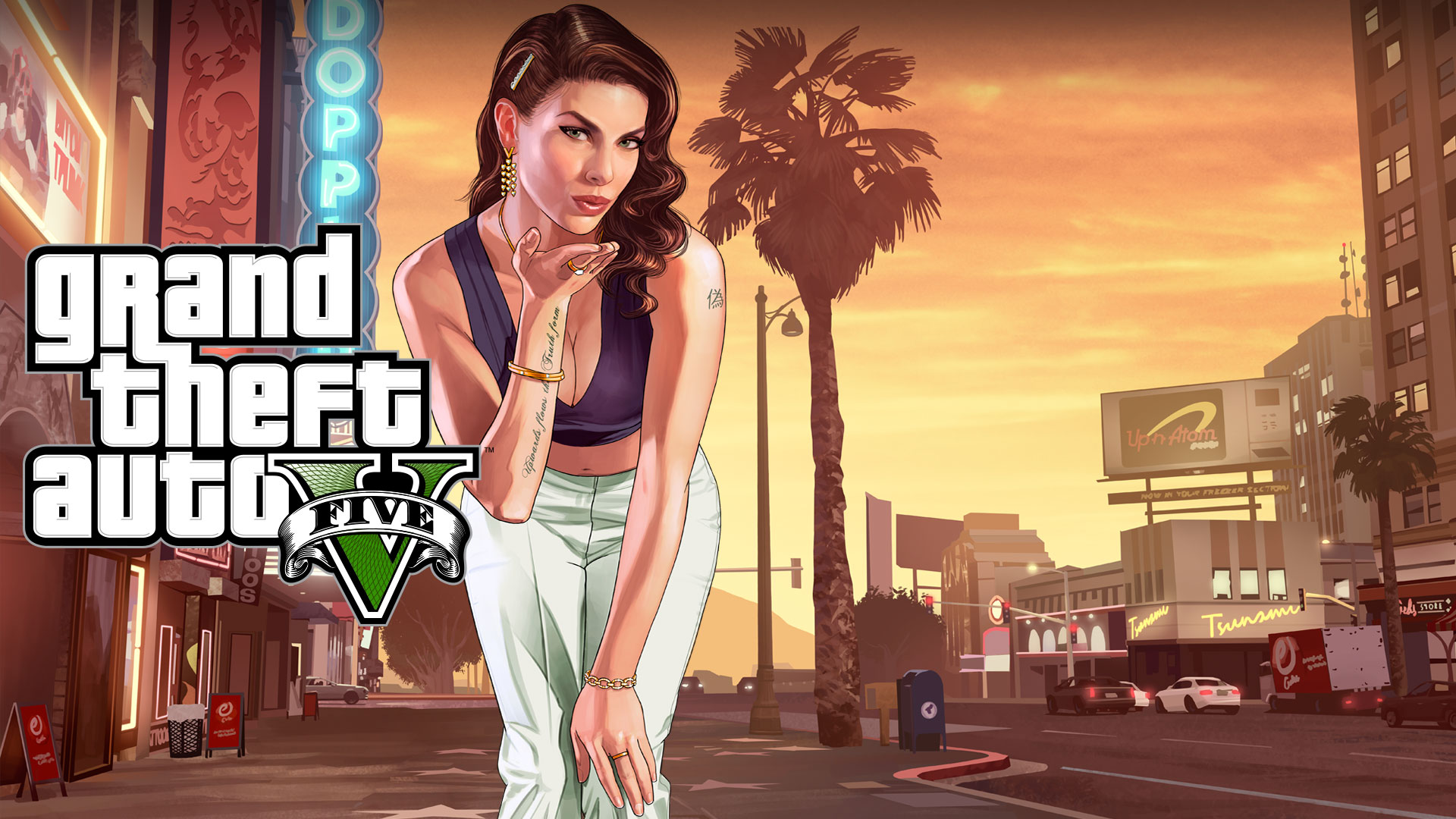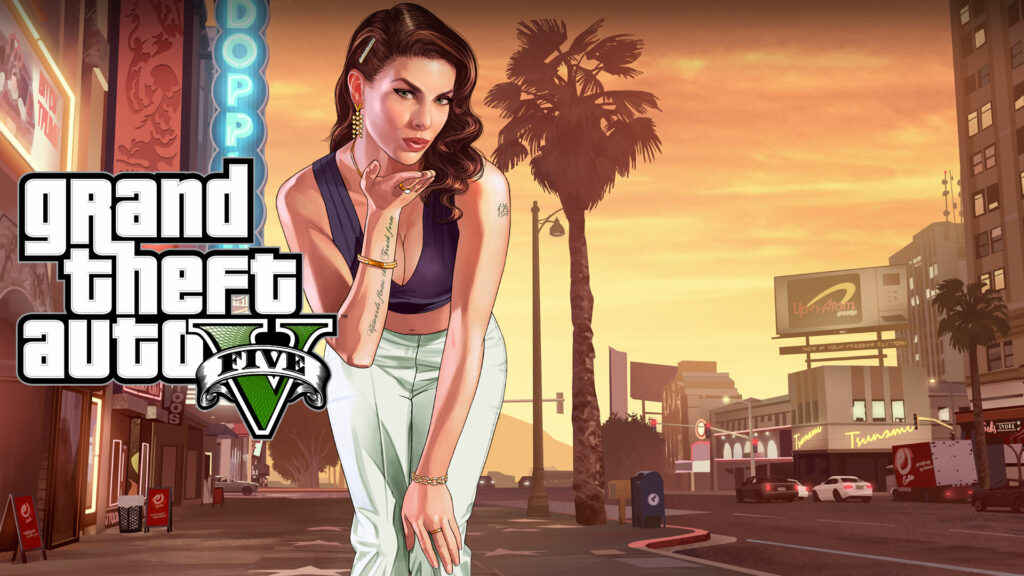 Ever since the advent of the PlayStation 5's backwards compatibility feature, players have been able to enjoy the PS4 version of Grand Theft Auto 5. However, in March 2022, the developers went a step further by releasing an enhanced version of the game, specifically tailored to leverage the capabilities of the PlayStation 5.
Grand Theft Auto 5 is a humor-filled urban gangster adventure, reminiscent of a Quentin Tarantino movie where you are one of the main characters. For the first time in the history of this successful series, players have the opportunity to step into the shoes of not just one, but three protagonists.
The game introduces us to Michael, an ex-bank robber, who is struggling to live a peaceful life amidst his dysfunctional family. While trying to help his son Jimmy, Michael encounters Franklin, a debt collector on the brink of poverty. Their chance meeting leads them down a path of crime. The third protagonist is Trevor, a down-and-out alcoholic and a former ally of Michael, who is shocked to discover that Michael, whom he believed to be dead, had once betrayed him.
As the narrative unfolds, players can almost seamlessly switch between the three characters, each leading their own life, with their unique quirks and individual stories. The game is rich with countless activities, side missions, and surprise events that introduce a variety of eccentric characters. The central storyline is threaded together by the main missions.
A highlight of the game is the introduction of "heists", meticulously planned robberies executed in a cinematic style. The game offers the option of switching between characters during missions, adding to its replay value. For instance, players can choose whether to support their colleagues from a rooftop as Trevor, armed with a sniper rifle, or dive headfirst into the action as Michael with a machine gun.
An integral part of Grand Theft Auto 5 is the multiplayer mode, GTA Online, which is akin to a standalone game within a game. It offers an abundance of content, enough to keep players engaged for months or even years, making it a worthwhile gaming experience. As we approach the next contender in our list of the best PS5 games, we can't help but appreciate the variety of top-tier titles that this console supports.
9. Horizon Forbidden West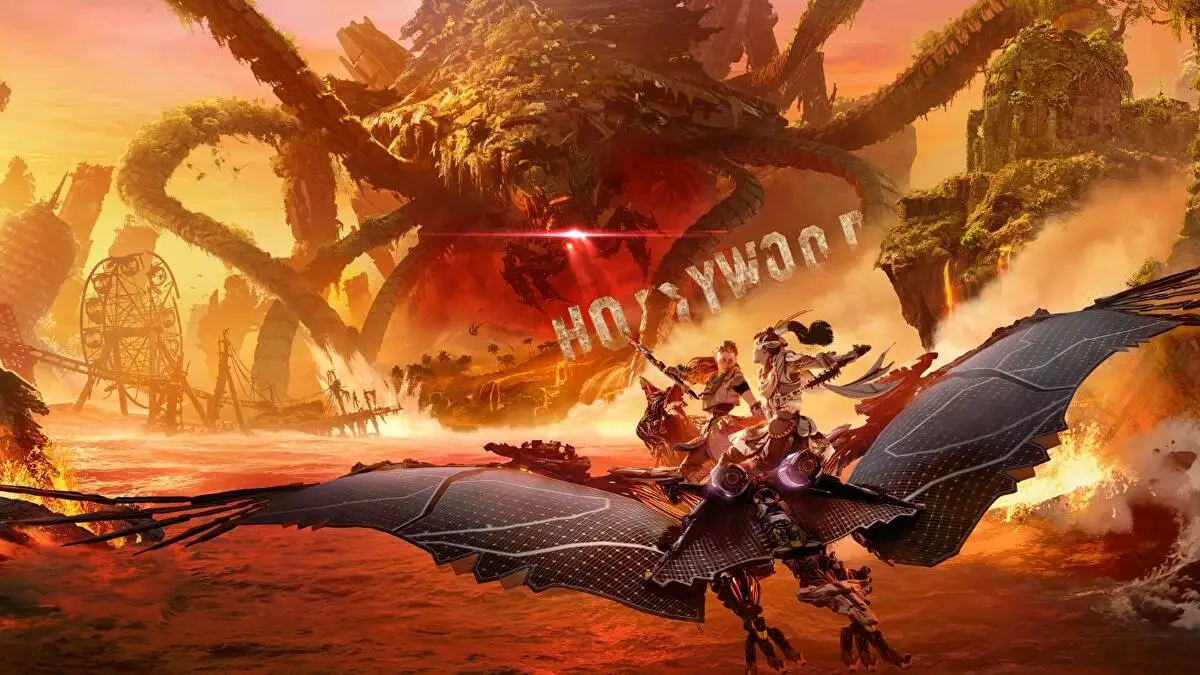 Nearly half a decade has passed since the release of Horizon: Zero Dawn, and now its much-anticipated sequel has finally arrived. The shift from the Killzone series to the rich, original world of Zero Dawn was a successful gamble for developer Guerrilla Games back in 2017. Now, they're faced with the challenge of exceeding already high expectations, as the predecessor is hailed as one of the best and most cherished games on PS4, with sales surpassing ten million units on the console alone.
Horizon Forbidden West picks up roughly six months after the Battle of Meridian that concluded the original game. Our heroine, Aloy, previously an outcast of the Nora tribe, took advantage of the widespread celebration following the victory against HADES to quietly slip away and pursue her own leads. She soon discovers a plague ravaging the world – strange red plants are spreading, exuding toxic spores. Famine follows as the land turns barren, and to compound the crisis, the formidable machine beings inhabiting the world have become extremely hostile. If Aloy fails to find a cure swiftly, all life on Earth faces extinction.
The sequel expands the Horizon lore significantly, showing little regard for newcomers. A plot element that was only alluded to in scattered text files in the original game now holds a more prominent place in the sequel's narrative. While Forbidden West does offer some explanation, it leaves you feeling that you should've been privy to this information beforehand. While it's commendable that the game doesn't rehash every event from the previous installment, a softer reintroduction to the world of Horizon might have been more welcoming.
8. Ghost of Tsushima: Director's Cut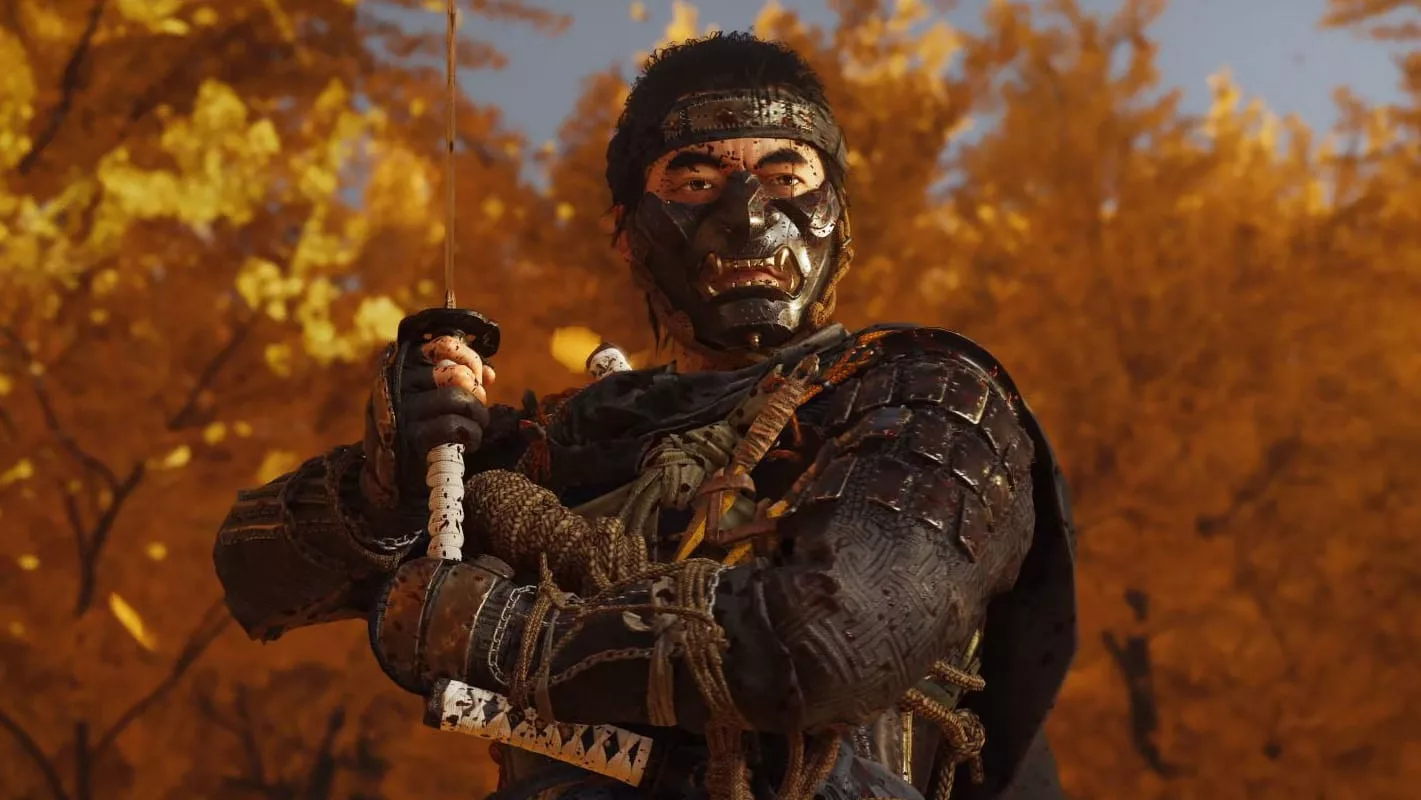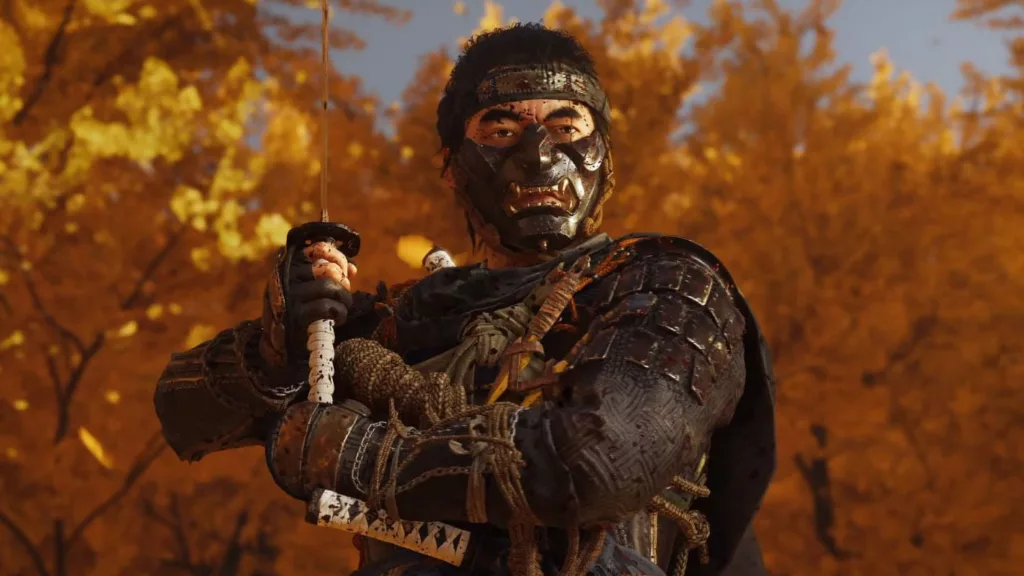 Ghost of Tsushima: Director's Cut is a vivid reincarnation of one of the most exceptional open-world games from the PS4 era, reimagined for the PS5. As a crowning jewel in the collection of PlayStation Studios, this game is a standout creation from first-party developer Sucker Punch.
The enhanced re-release unveils a charming new samurai playground, Iki Island, where the protagonist, Jin Sakai, grapples with haunting memories from his past. Bolstered by superior graphics and immersive DualSense support, this release lets you experience the raw, visceral thrill of steel clashing against steel. It is, unquestionably, the quintessential rendition of this remarkable game.
The game represents a significant pivot in direction for Sucker Punch, a studio once renowned for its endearing mascot platformers like Sly Cooper during the PS2 era. Transitioning into the PS3 period, the Seattle-based team honed their skills in the open-world genre with inFAMOUS, a superhero series distinguished by its diverse range of unique abilities, notably the unconventional Video and Neon powers from inFAMOUS: Second Son.
Despite stark differences in settings and tone, threads of commonality weave through all three franchises. Ghost of Tsushima, despite its tranquil ambiance, incorporates a dynamic combat system that sees players swiftly cutting down Mongols using an array of samurai gadgets. While stealth isn't the game's strongest suit, players can opt to employ it in various encounters or boldly challenge foes to direct duels.
As an open-world game, Ghost of Tsushima and its expanded Iki Island offer few shocks but present points of interest in an innovative manner. Instead of traditional maps and compasses, the game uses the direction of the wind and local fauna to guide Sakai towards key locations and collectibles. This design lends a peaceful quality to exploration, heightened by the stunning visual style.
Ghost of Tsushima: Director's Cut offers a picturesque window into historical Japan, making it a standout in the realm of virtual tourism and one of the best open-world games on PlayStation or any console for that matter. The robust online component, Ghost of Tsushima: Legends, completes the package impressively.
7. Death Stranding: Director's Cut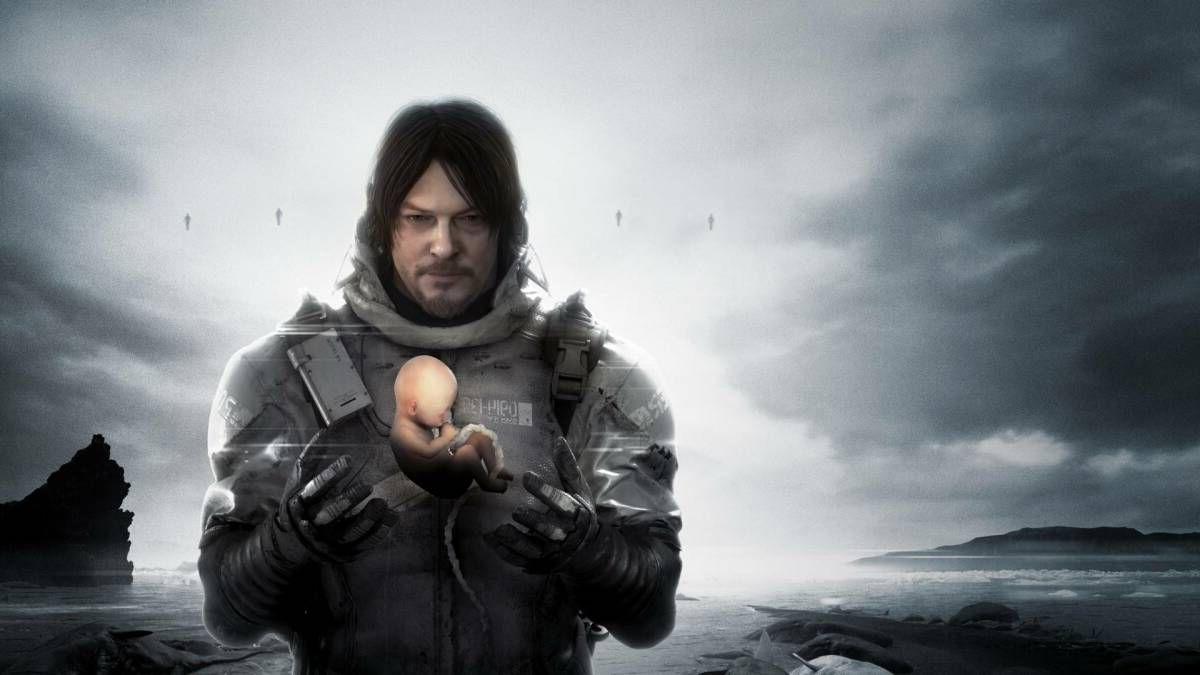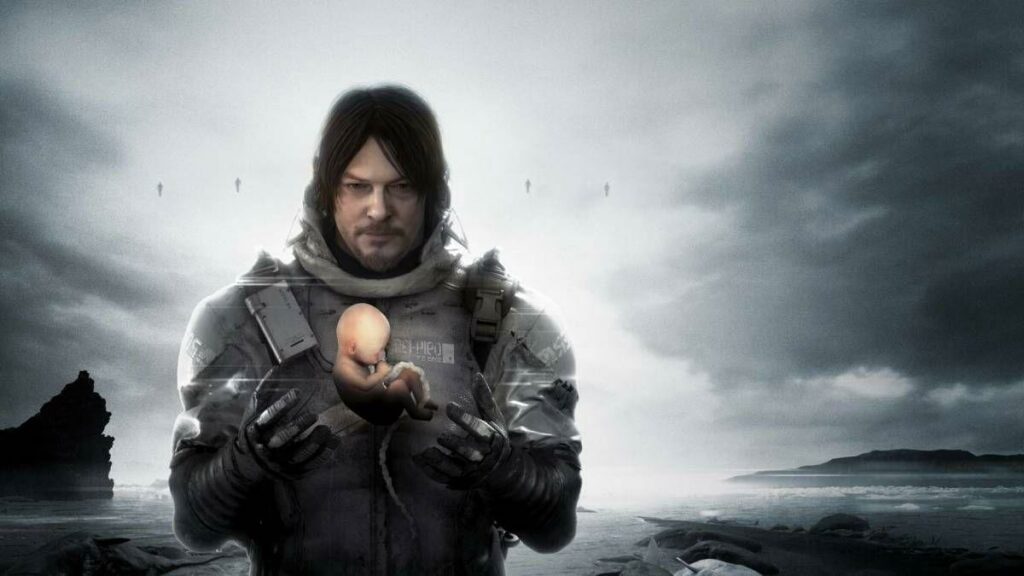 Death Stranding, upon its release, was indeed a game that inspired a spectrum of sentiments. Some found Hideo Kojima's audacious video game vision to be far-fetched, yet there were those of us (a dedicated few indeed) who were enchanted by the concept of a Homeric journey to reunite a shattered United States through the simple act of delivering packages. The game rewarded its followers with an aesthetic feast for the eyes and a truly unique gaming experience that defined its generation.
The Director's Cut further embellishes this remarkable gaming journey with a plethora of quality-of-life enhancements, designed to make the game more accessible for players primarily interested in the narrative. Additionally, it injects an extra dose of combat and stealth action into the mix, a nod to the loyalists of the Metal Gear universe who yearn for those familiar elements. As we explore further into our roundup of the best PS5 games, it's clear that the PS5 is a console that truly brings out the best in every game it runs.
6. Hogwarts Legacy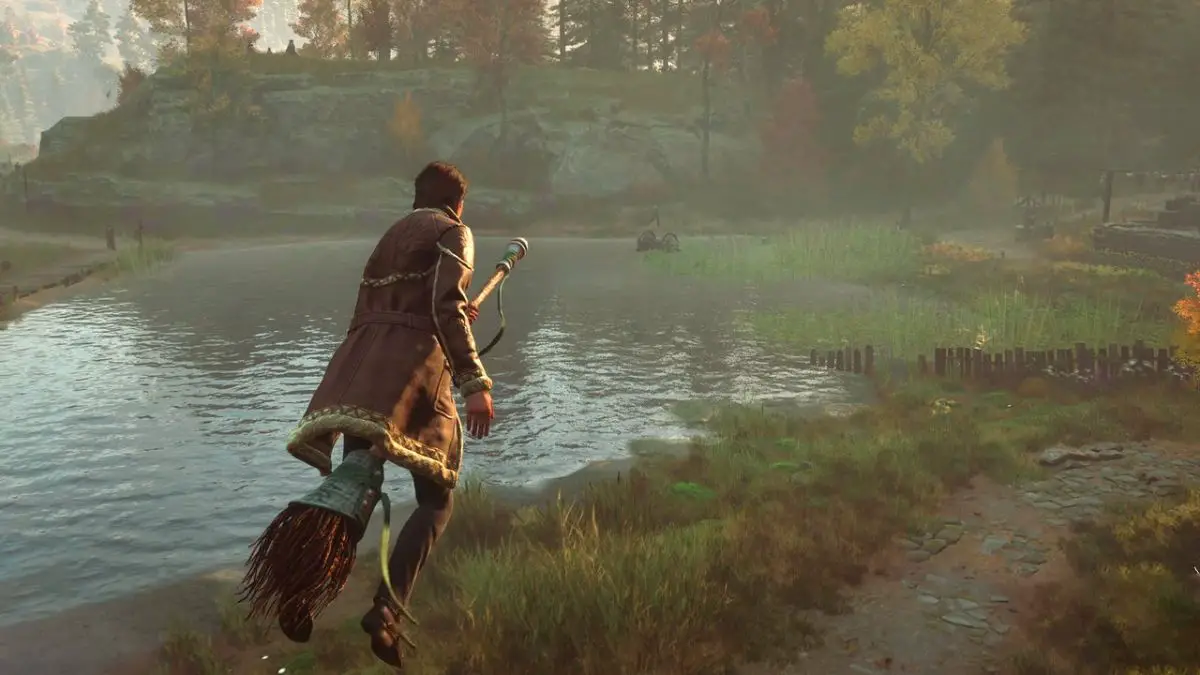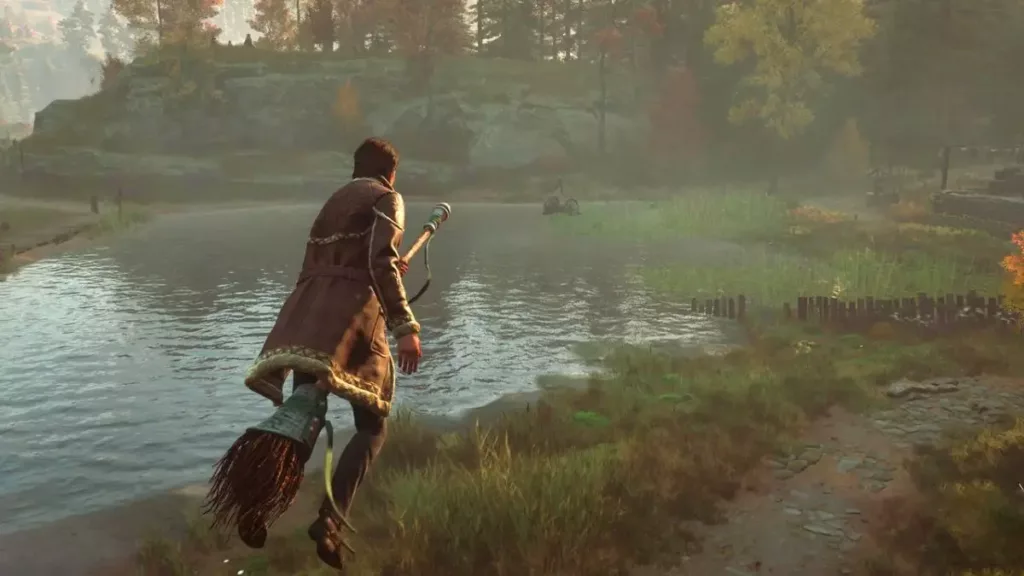 Hogwarts Legacy is the first console game set in the enchanting world of Harry Potter in over a decade, and it was certainly worth the wait. Set a century before the era of the famed boy wizard, Hogwarts Legacy allows players to craft their own witch or wizard, join a Hogwarts house, and embark on a thrilling adventure filled with dragons, goblins, and dark wizards.
While the main storyline will certainly resonate with fans of the Harry Potter novels and the engaging spellcasting combat will thrill gamers, it's Hogwarts itself that steals the show. The iconic magical school is recreated digitally in breathtaking detail, with its corridors and classrooms brimming with secrets waiting to be unraveled. But the exploration isn't confined to the castle.
There's a larger world beyond Hogwarts' walls that includes the quaint village of Hogsmeade and several hamlets inhabited by a variety of magical folk. Each location offers a new set of challenges and wonders to uncover, further enriching the immersive experience that Hogwarts Legacy provides.
Stepping into this new era of the Wizarding World, players will find themselves at the heart of an epic narrative that's as much about their personal journey as it is about the broader strokes of wizarding history. Whether you're exploring the castle's hidden corners, battling dark forces, or simply immersing yourself in the daily life of a Hogwarts student, Hogwarts Legacy promises an unforgettable adventure. With its richly detailed environments and engaging gameplay, it not only honors the legacy of the Harry Potter universe but also forges its own path in the realm of gaming.
5. The Last of Us Part I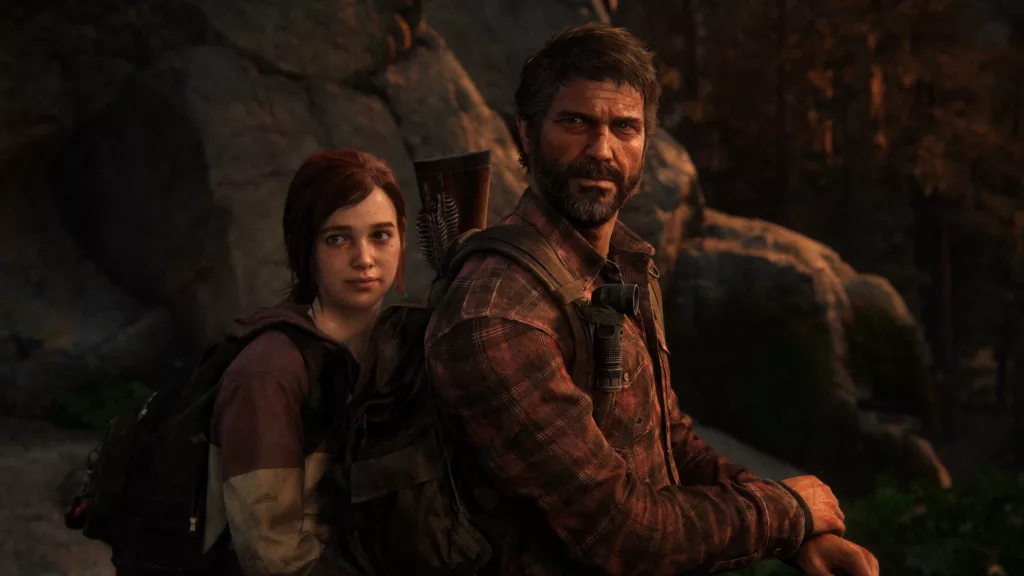 There is no denying that The Last of Us Part I presents an extraordinary narrative experience. Originally created by Naughty Dog in 2013, it has been hailed as a masterpiece of storytelling that blends emotional depth with an engaging post-apocalyptic world. While there has been some debate over the necessity of its recent remake, the transformative enhancements and alterations are compelling enough to justify this as an exceptional entry point into the franchise that has aged over a decade.
The enhancements that stand out the most in this remake are the superior character models and facial animations. This detailed realism elevates the already phenomenal performances by the cast, making the characters' emotions more tangible and impactful. The Last of Us is renowned for its poignant and moving narrative, and the cutting-edge technology employed in this remake allows even the most heart-rending scenes to resonate deeply.
In addition, the remake takes full advantage of the PS5's DualSense controller's capabilities, delivering a significant boost to the core gameplay. The controller's haptic feedback feature is showcased in this title like never before. Every weapon, from hand-to-hand combat tools to firearms, provides a tactile sensation, enhancing your immersion in this bleak, devastated world. The feeling of rain falling or debris crunching underfoot further deepens the sense of being in the heart of a ravaged land.
Moreover, the innovative DualSense features open up new avenues in terms of accessibility. The haptic feedback allows players to experience every interaction in the game, be it a physical touch or an auditory exchange, such as dialogue. While the remake doesn't feature the multiplayer mode found in the 2013 original, we can take solace in the fact that Naughty Dog is diligently working on a standalone multiplayer game set within The Last of Us universe.
4. The Witcher 3: Wild Hunt – Complete Edition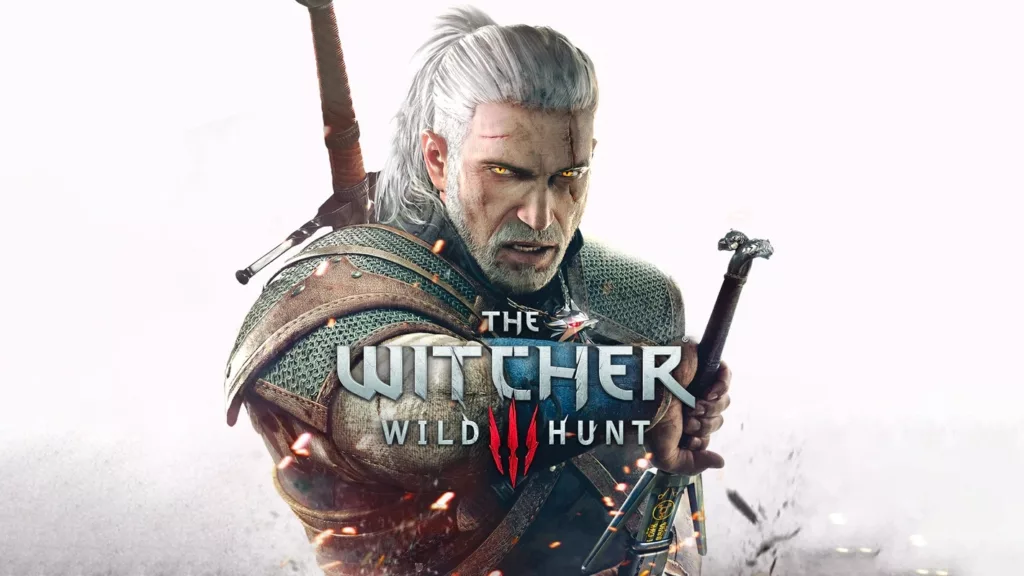 The enchanting world of Geralt, the witcher, may have been around for three decades, yet it was with the release of the role-playing game, The Witcher 3: Wild Hunt from CD Projekt Red, that the series truly soared to unprecedented heights. The game, with its intricately detailed open world, captivates the gamers by creating a believable narrative for every character. As Geralt, the bearded warrior with a ghostly aura, you're equipped with an array of swords, witcher signs, and (hopefully) a knack for engaging dialogue.
The Complete Edition of The Witcher 3: Wild Hunt, which was unveiled at the end of 2022, brings the game up to speed with the latest hardware generation, making it more immersive than ever. This edition also incorporates the acclaimed extensions, each of which could easily be a standalone role-playing game, given their depth and complexity. The game's sheer magnitude is indeed its biggest monster.
If you're yet to embark on this monumental journey, there's no better time than now, especially with the enhanced PS5 version offering an ideal chance for nostalgia. Proceeding to the next game in our selection of the best PS5 games, we're continually impressed by the depth and variety of experiences the console offers.
3. Marvel's Spider-Man: Miles Morales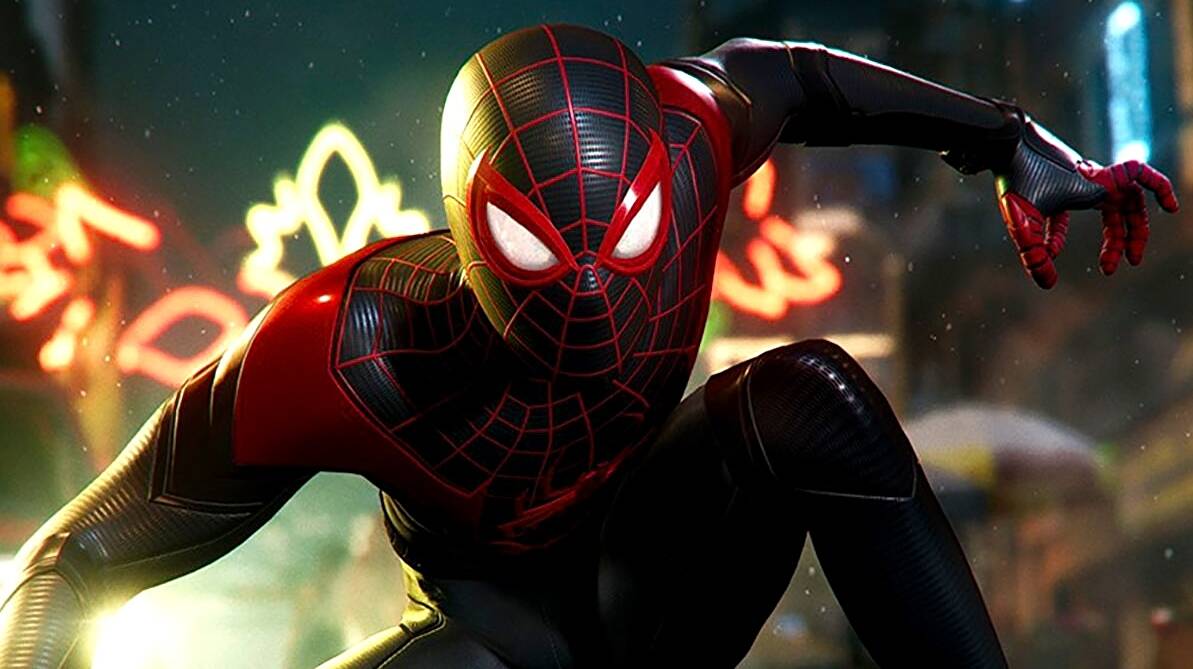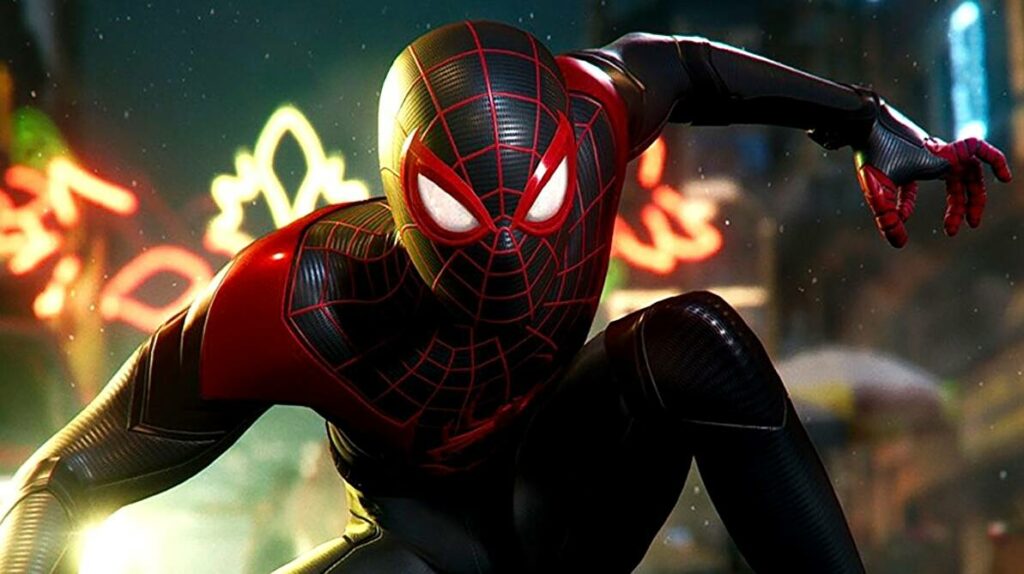 As we step into the PS5 era, a new Spider-Man takes center stage. Miles Morales headlines a spin-off that, while shorter, arguably outshines Peter Parker's PS4 venture in some ways. Spider-Man: Miles Morales picks up a year after the events of Marvel's Spider-Man, with Peter Parker mentoring the young student from Brooklyn Visions Academy in harnessing his newfound spider abilities.
The game throws Miles into the deep end as the formidable Rhino escapes during a prisoner transport, wreaking havoc in New York. An injured Peter is sidelined, leaving Miles to confront the menace alone. In this moment of crisis, Miles discovers his bioelectric powers, which he can employ to electrify enemies and intensify his attacks.
Developer Insomniac manages to strike the perfect balance between narrative and presentation in Spider-Man: Miles Morales, just as they did with its predecessor. The journey unfolds through spectacular set-pieces, masterfully blending drama with humor. Players will find themselves grinning at Miles' quips and even laughing out loud at his occasional clumsiness.
Those familiar with the original Spider-Man game will quickly adjust to the combat system. A key improvement is that players don't have to unlock the same skills that they did with Peter in the previous installment. Miles can disarm foes instantly, and even use their weapons against them. He also has his own skill tree, where players can unlock new abilities using skill points earned from completing missions, thwarting random crimes, and collecting various items scattered throughout the game. This mechanic keeps the gameplay fresh and challenging as you progress through the adventure.
As Miles, you're not just a replica of Peter Parker but a distinct character with your own unique abilities. This includes high jumps from a standing position that enable you to swing right into action. These newly minted skills, along with the fact that the story doesn't require you to relearn familiar abilities, keeps the game feeling fresh and new, even for players of the original Spider-Man game. With its familiar yet refined combat system and engaging narrative, Spider-Man: Miles Morales is a worthy successor and a standout title in the PlayStation 5 lineup.
In essence, Spider-Man: Miles Morales builds upon its predecessor's success while charting its unique course. The narrative is captivating, the combat exhilarating, and the balance between humor and drama deftly handled. The title not only stands as a testament to Insomniac's storytelling prowess but also a shining example of how to evolve a franchise while staying true to its roots. As a result, it's not just a must-play game for fans of the original but an excellent jumping-on point for newcomers to the Spider-Man universe on PlayStation.
2. God of War Ragnarök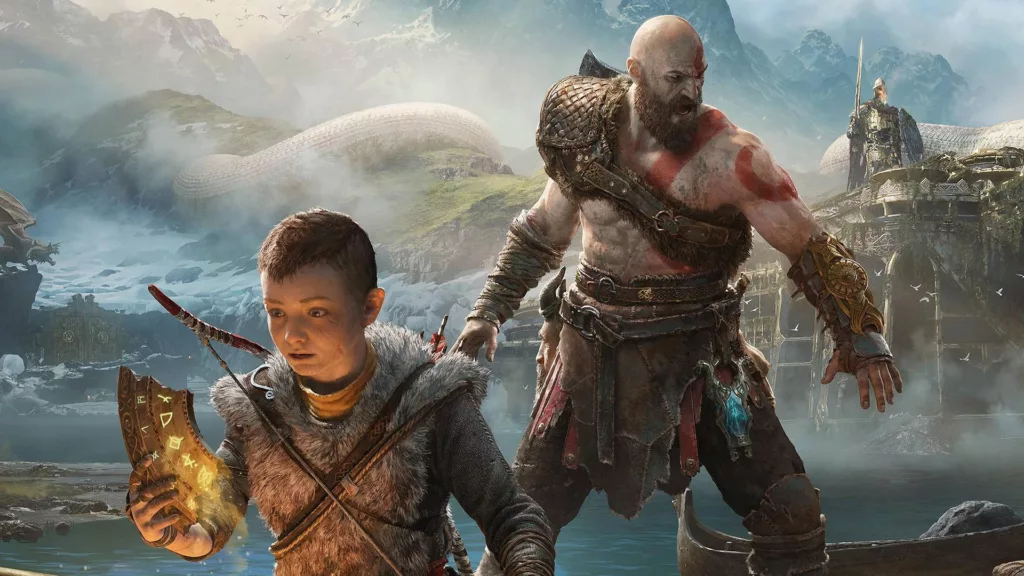 Four years have passed since SIE Santa Monica Studio released its sequel to the 2018 blockbuster game, raising the bar for player expectations. God of War (2018) was celebrated for its intricate combat system and emotionally charged storyline, which bravely delved into the inner turmoil of its characters. The developers faced a daunting task in crafting a follow-up that could match, if not exceed, this legacy.
Set three years after the events of God of War (2018), the icy grip of fimbul winter relinquishes its hold on the land, marking the ominous arrival of Ragnarök, the prophesied end of the gods. However, Kratos, the erstwhile god of war, and his son face a different set of dilemmas. Freya, the goddess still bitter over her son's death at Kratos' hands, is out for vengeance. Concurrently, Atreus, now a teenager, grapples with his individual path in a world that is anything but forgiving.
Haunted by an ancient prophecy revealed at the end of God of War (2018) and the revelation of his true name, Loki, Atreus seeks clarity. This quest for answers puts him at odds with his protective father. The impending doom of the gods introduces new adversaries, with Odin and his son Thor, intending to avert Ragnarök at the last moment. Ironically, the key to their plan lies with Kratos' son.
God of War: Ragnarök is a direct sequel and presumes familiarity with the first part. Newcomers are recommended to get acquainted with the story of God of War (2018) before diving into this game. However, the game does an excellent job of introducing and explaining the key characters and their motivations. As with its predecessor, action takes center stage in God of War: Ragnarök. The combat system, inspired by God of War (2018), is enriched with dynamic elements, adding a new layer to the gameplay. Advancing to our last pick in the best PS5 games, we can see how this console consistently delivers extraordinary gaming experiences, setting new standards in the industry.
1. Elden Ring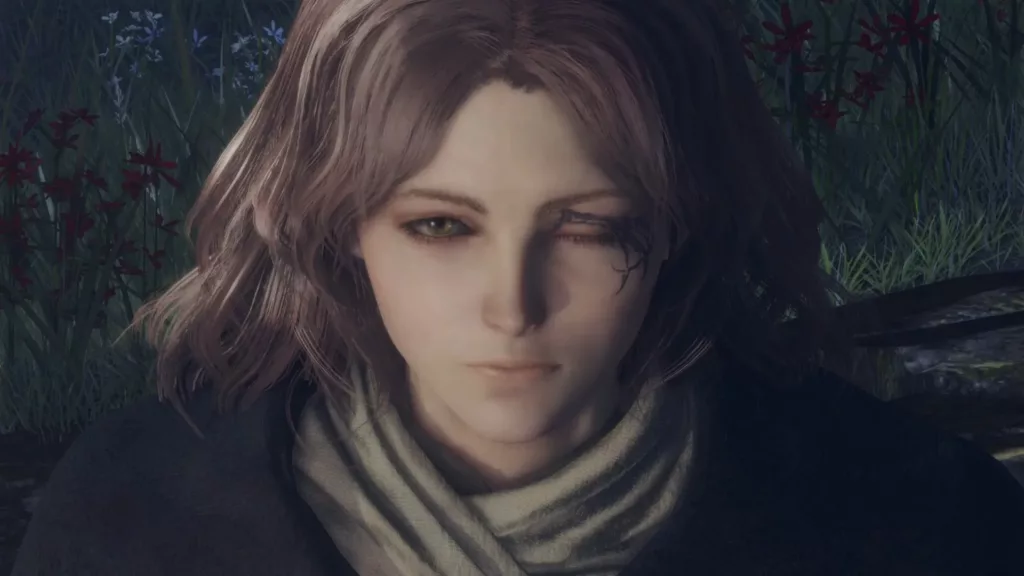 Elden Ring's crowning glory lies in its ability to take a relatively niche gameplay loop, honed over years with games like Demon's Souls and Bloodborne, and make it accessible to a wider audience. FromSoftware's open-world masterpiece is an impressive feat, a sandbox teeming with secrets, presented with just enough ambiguity to make every inch of its sprawling backdrop, the Lands Between, a thrilling journey of discovery.
Featuring an intricate combat system that caters to diverse gameplay styles and some of the most diabolically designed encounters in gaming history, Elden Ring is an unforgettable experience. The game's world, segmented into various sprawling, sinister landscapes, is a testament to director Hidetaka Miyazaki's ambitious vision.
Cliff edges conceal untouched catacombs, laden with treasures and guarded by grotesque enemies, while friendly characters you meet eventually lead to expansive quest lines that will have you crisscrossing the open world. While a thorough reading of our Elden Ring guide is recommended before embarking on your adventure, part of the charm of this fantasy favorite is the sheer joy of losing oneself in its immersive world.
The game's versatility is one of its standout features. With an array of weapons to choose from, from enchanting spells to deadly swords, Elden Ring lets you shape your character to reflect your personality. Whether you're playing solo or with a co-op companion, the game offers an endless array of weapons to experiment with and areas to explore.
While FromSoftware's technical prowess has not always been their strongest suit, the game's artistic direction, bordering on the sublime, more than compensates for it. Though minor frame rate drops and graphical glitches can be an occasional concern, these are mere hiccups in an otherwise awe-inspiring journey: a testament to the immense effort and innovation that the Japanese developer has poured into their craft over the past decade.
Elden Ring, due to its vast sandbox design, erases the bottlenecks experienced in past titles. The sheer scale of its world ensures that each player's journey will be distinct and uniquely tailored. Every corner of this vast, sprawling world presents an opportunity for exploration and discovery, making it an endlessly fascinating playground that keeps drawing you in for more.
The game stands as a testament to FromSoftware's dedication to their craft, a culmination of the evolution of their game design philosophy over the past decade. Despite its occasional technical setbacks, the sumptuous art direction and the staggering depth of its world make Elden Ring a monumental achievement in the gaming sphere. It's more than just an unmissable experience; it's a defining moment in the history of open-world games, setting new standards for what can be achieved in this genre.
This selection of the best PS5 games is a testament to the boundless potential of the medium, each title offering a distinct gateway into enthralling realms, challenging confrontations, and poignant narratives. As you journey from the haunting landscapes of "Elden Ring" to the adrenaline-fueled tracks of "Gran Turismo 7," remember that every pixel, every line of dialogue, every triumph, and defeat is part of the extraordinary tapestry of these PlayStation 5 gaming highlights. Here's to countless hours of exploration, excitement, and emotion in the immersive world of PS5 gaming. Happy gaming!