Gaming giant Activision has lifted the curtain on the full array of content for Season 4 of Modern Warfare 2, set to commence on June 14. The new content rollout will include a fresh battle pass, several additional maps, a community event, and the climax of the story-driven Raids in Modern Warfare 2.
Arsenal Expansion: New Weapons and Operator
The fourth season will bring four new weapons into the mix. Players can access the Tempus Razorback assault rifle and the ISO 45 submachine gun as part of the battle pass, with both weapons unlockable through the free tiers.
As the season progresses, Modern Warfare 2 will further expand its weaponry, introducing the Tonfa melee weapon and a new shotgun. These additions will be available to unlock via in-game challenges or purchasing a shop bundle.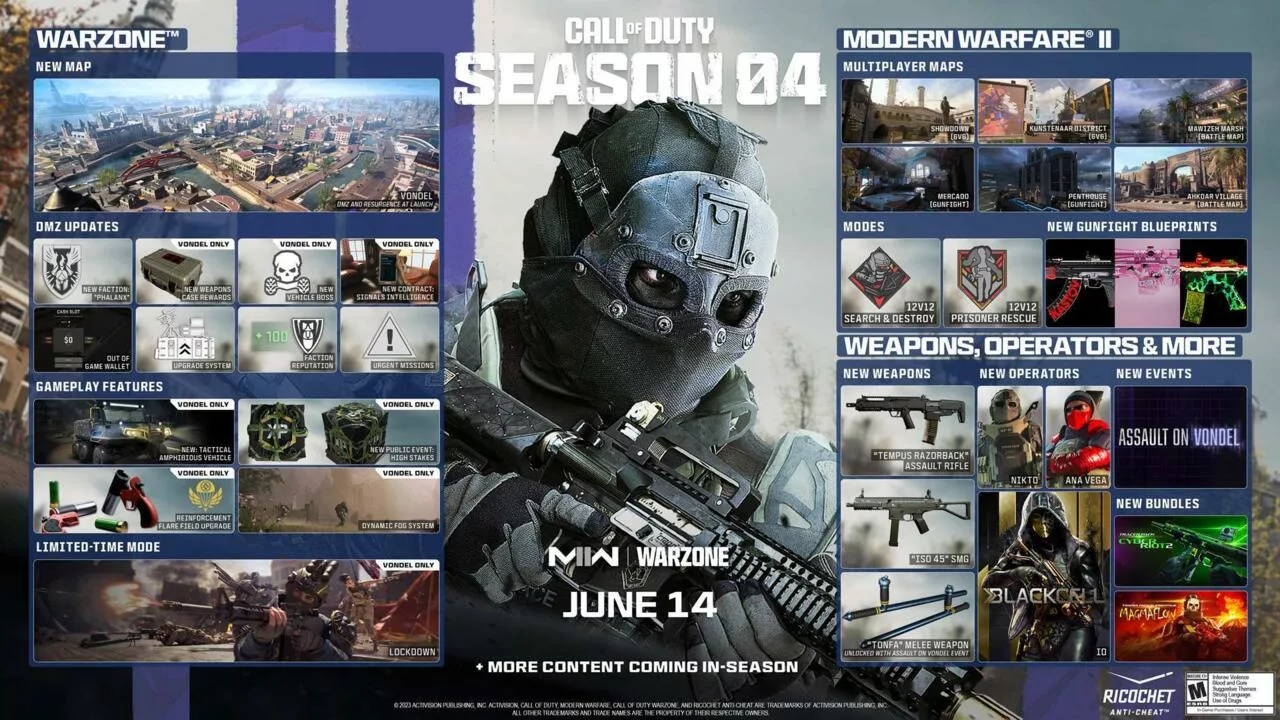 Five additional operators will enter the fray, including the return of Nikto from Modern Warfare 2019. Nikto headlines the battle pass operator roster, with Ana Vega, Izanami, and Butch available in bundles. Also coming up is a premium Blackcell battle pass, featuring a new operator known as Io.
Engaging in 'Assault on Vondel' Event
Warzone 2's new Vondel map takes center stage in Season 4, playing host to the 'Assault on Vondel' event from June 14 through July 7.
This unique community event allows players to engage in challenges that yield personal rewards and community unlock rewards, such as the new Tonfa melee weapon.
Game Mode Variety: Larger Playlists and More
The 10v10 mode, previously a limited-time offering, will now be a permanent feature, appearing as an option in the quickplay menu for Season 4.
Furthermore, larger playlists will enhance some of Modern Warfare 2's non-respawn modes. Expect 12v12 versions of Search and Destroy and Prisoner Rescue modes, alongside standard 6v6 options.
Map Expansion: Six New Battlefields
The multiplayer segment will introduce six new maps at the season's start. Among them is the fan-favorite Showdown map, originally from Call of Duty 4: Modern Warfare, and Kunstenaar, a new standard map.
New Gunfight maps include Mercado and Penthouse, while Al Mazrah's Mawizeh Marshlands and Ahkdar Village POIs are set to be battle maps for Ground War modes.
Later in the season, the Vondel Waterfront, featuring picturesque floating houses, will join as a standard core map.
Raid Finale: A Dramatic Conclusion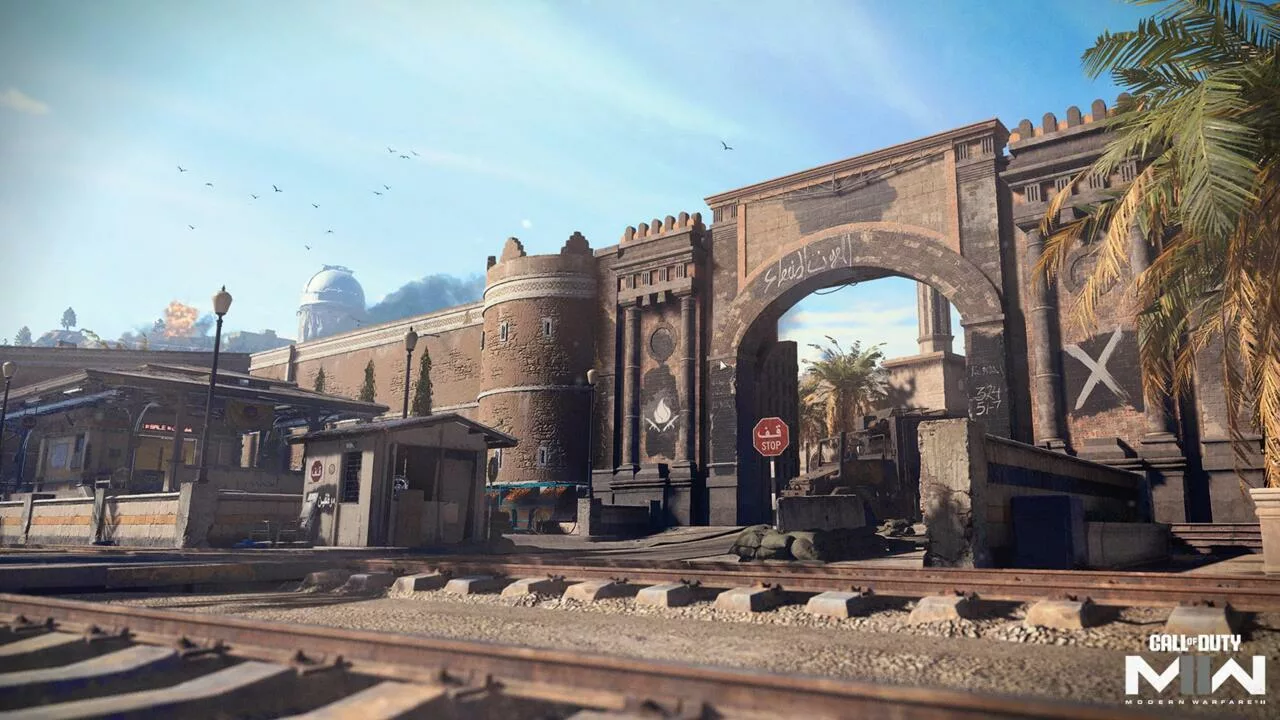 Season 4 brings a conclusion to the thrilling Raid series in Modern Warfare 2. While the precise details remain a mystery, Activision hints at an exciting conclusion and teases potential new events or Raid-like episodes for the fifth and final season.
Season 4 brings new rewards for achieving milestones in Modern Warfare 2's competitive mode. Players can earn a series of rewards based on the number of wins they secure, ranging from weapon stickers to camos.
Furthermore, the launch of a new season means more prestige levels, new seasonal challenges, weapon balancing, and essential bug fixes, keeping the game fresh, challenging, and rewarding.