The allure of Central Eastern Europe comes to life with the latest release from Microsoft Flight Simulator – World Update XIV. This captivating update showcases the beauty and grandeur of six countries: Czechia, Slovakia, Hungary, Slovenia, Croatia, and Bosnia-Herzegovina, inviting aviation enthusiasts to explore the region like never before.
To create this extraordinary update, Microsoft Flight Simulator collaborated with Bing Maps and Maxar, utilizing fresh aerial imagery and digital elevation data.
As a result, World Update XIV boasts unparalleled fidelity, allowing pilots to admire 103 points of interest (POIs) spread across the region. From majestic castles to iconic towers and charming churches, these landmarks are vividly recreated and await discovery from the air.
Immersive Airports and Cities
Partnering with Gaya Simulations, Microsoft Flight Simulator added six bespoke airports, including Karlovy Vary Airport in Czechia and Zagorje ob Savi Airport in Slovenia. The level of detail put into these airports elevates the flight experience to new heights.
Additionally, the collaboration with Vexcel brought 10 cities to life, featuring Prague, Budapest, and Ljubljana, among others, all rendered with stunning photorealistic quality.
World Update XIV also offers three exhilarating discovery flights, showcasing the picturesque landscapes of Prague, Sarajevo, and Budapest. For thrill-seeking pilots, three landing challenges await, each offering unique experiences in Croatia, Slovenia, and Slovakia.
For a more immersive journey, four incredible bush trips are available, guiding adventurers through the "Czech Route," "Northeast Adriatic," "Danube Journey," and "Carpathian Journey."
Free to All Microsoft Flight Simulator Owners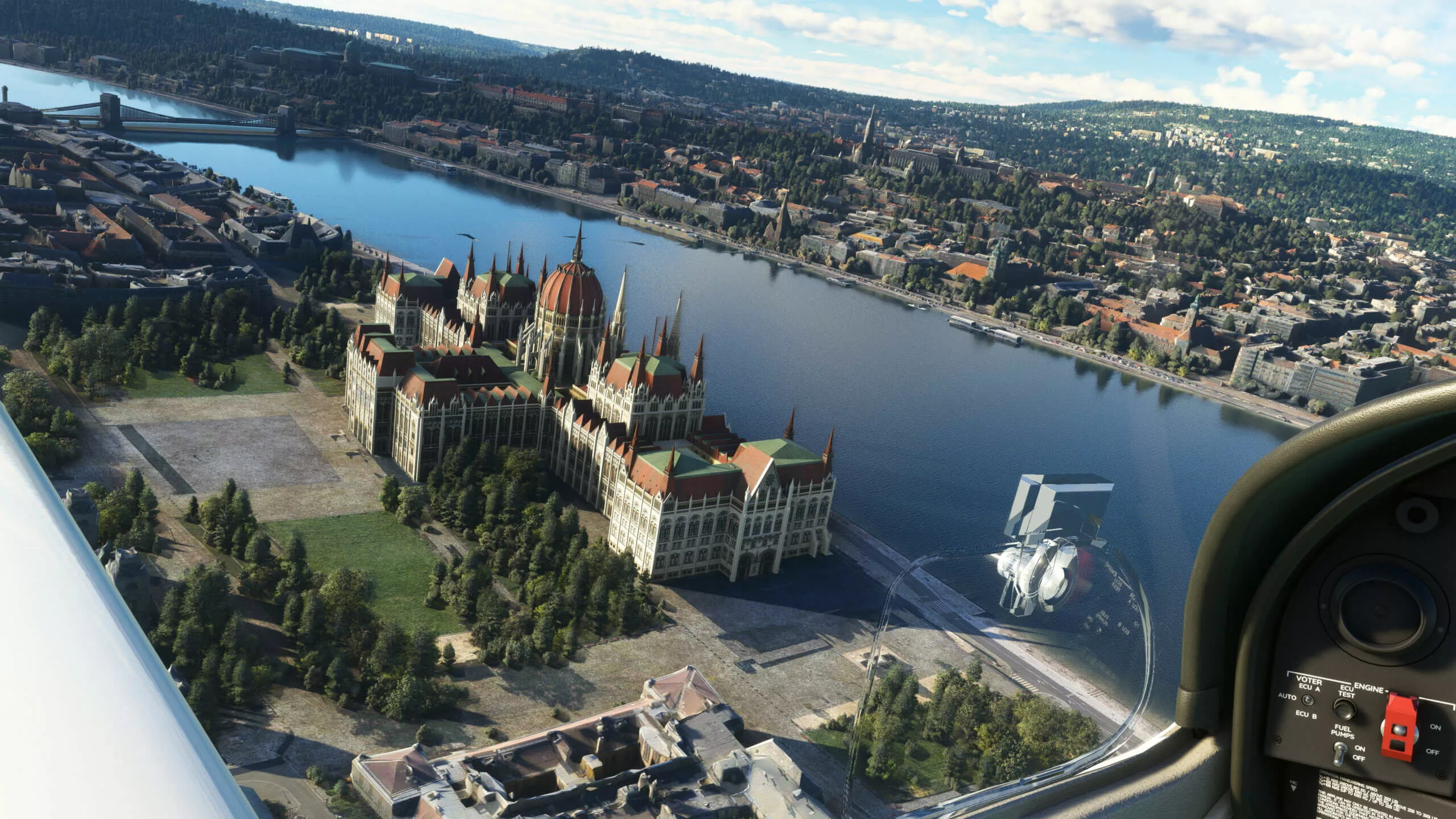 The best part is that World Update XIV: Central Eastern Europe is absolutely free for all Microsoft Flight Simulator owners. Simply ensure your simulator is updated to version 1.33.8.0, download the update, and embark on an unforgettable adventure over the enchanting landscapes of Central Eastern Europe. The sky is calling, and the experience awaits!
Microsoft Flight Simulator is accessible on Xbox Series X|S and PC through Xbox Game Pass, PC Game Pass, Windows, and Steam. Moreover, it can be enjoyed on Xbox One, as well as supported mobile phones, tablets, and lower-spec PCs via Xbox Cloud Gaming.
Whether you're a seasoned pilot or a newcomer to the world of aviation, World Update XIV offers an immersive and breathtaking journey through Central Eastern Europe.