Minecraft enthusiasts, brace yourselves for potential exciting news – the beloved pixelated world of Minecraft might finally be breaking ground on current-generation consoles. Clues are emerging, thanks to a keen-eyed Twitter user who recently spotted a significant development.
This discovery? A German age rating for none other than Minecraft, specifically aimed at the Xbox Series X|S. While native versions of the game have been notably absent on the current console roster, this intriguing rating raises hopes that this dry spell might soon come to an end.
The rating revelation adds a new layer of anticipation for fans who have been waiting to explore the limitless creativity of Minecraft on their modern consoles.
While the game currently enjoys a playable presence on the Xbox Series X|S and PlayStation 5 through backwards compatibility, this rating suggests a dedicated and optimized version might be on its way. This could unlock new levels of performance and immersion, enhancing the sandbox experience that has captured the hearts of players around the world.
Unearthing the History: Microsoft, Sony, and Native Versions
During a recent FTC trial that delved into Microsoft's acquisition of Activision Blizzard, Xbox's head honcho Phil Spencer pointed fingers at Sony regarding the missing native version of Minecraft for PlayStation 5. He candidly explained that Sony's failure to provide development kits for the PlayStation 5 before its 2020 launch has hindered progress in this aspect.
Minecraft for Xbox Series has been rated in Germany (USK).

There is currently no native Xbox Series X or S version of the game. This suggests a current-gen upgrade for the game is imminent. pic.twitter.com/r1tHEL4LOr

— Andrew Marmo (@the_marmolade) August 17, 2023
This insight casts light on the possible reasons behind the delay and suggests that Microsoft has been patiently waiting for the right tools to fully optimize the Minecraft experience for the latest console generation.
Plotting the Path Ahead: Microsoft's Direction
While the age rating specifically pertains to the Xbox Series X|S, the lack of a PS5 mention opens a window into Microsoft's strategy.
It is conceivable that Microsoft has been channeling its efforts towards crafting a native version exclusively for its own console, owing to the lack of accessibility to PlayStation 5 development kits.
This choice could lead to a more refined and tailored experience on the Xbox Series X|S, maximizing the potential of the console's capabilities.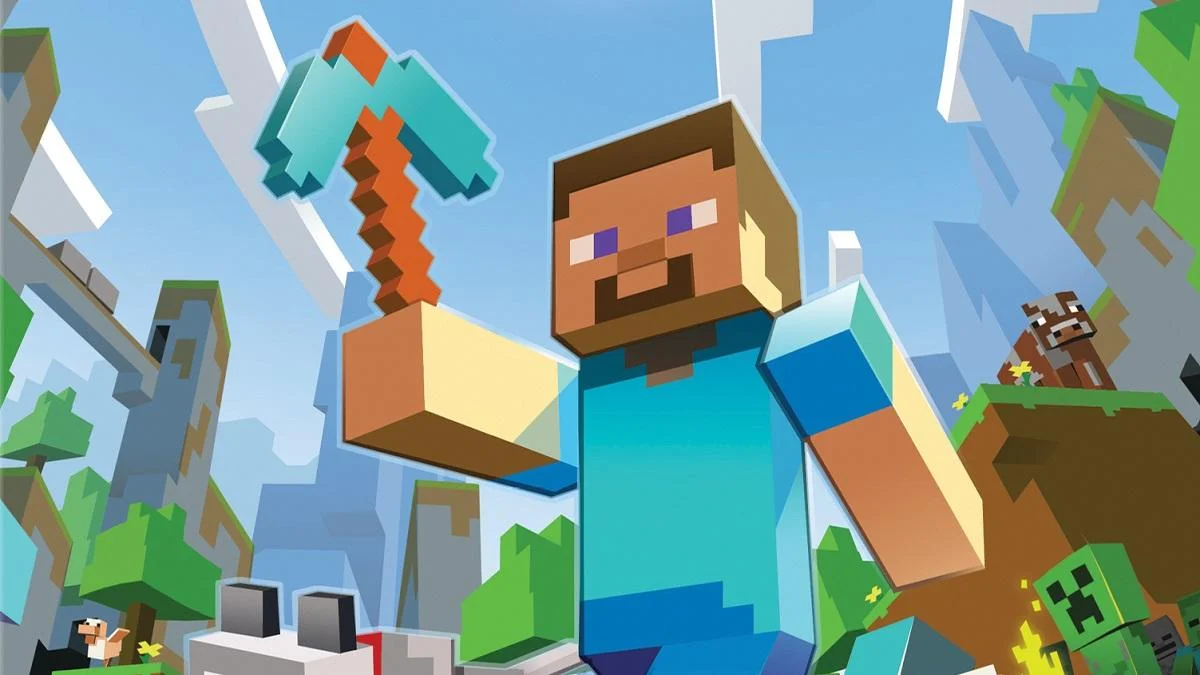 The Minecraft Universe Unfolds: Beyond Traditional Boundaries
As players eagerly await this next chapter in the Minecraft saga, it's worth noting that the franchise is already branching out in unique directions. The recently unveiled Minecraft Legends introduces a real-time strategy element to the world-building phenomenon.
While the game boasts innovative ideas, some critics have raised concerns about its combat mechanics, suggesting that there's still room for fine-tuning. This evolution showcases the franchise's willingness to explore new horizons and experiment with fresh gameplay dynamics.
With this latest development on the horizon, Minecraft fans can anticipate a potential upgrade to their gameplay experience. While the exact details remain shrouded in mystery, the German age rating has sparked a wave of excitement that could mark a significant turning point in the game's journey.