The much-anticipated Final Fantasy 7 Ever Crisis is officially primed for its debut on mobile devices. As the countdown begins, fans can mark their calendars for September 7, when the mobile compilation game will be unleashed onto both iOS and Android platforms.
Ever Crisis, a game that's felt like it's been on the horizon for a while, is now rapidly approaching its release date. With less than a month remaining until the launch, the excitement among fans is palpable.
The game is poised to bring the captivating world of Final Fantasy 7 to mobile devices, offering a unique experience that blends nostalgia with contemporary gameplay.
Pre-Register for a Jumpstart
Release Date Announcement!

FINAL FANTASY VII EVER CRISIS will be officially released on iOS and Android on September 7 2023! Don't forget to pre-register now!

Pre-registration: https://t.co/k7x3hnUBgF #FF7EC #FF7EverCrisis #FF7 pic.twitter.com/5GLzXA2LGN

— FINAL FANTASY VII EVER CRISIS_EN|FF7EC (@FFVII_EC_EN) August 10, 2023
For those eager to dive into the Ever Crisis universe as soon as it becomes available, pre-registration is already underway. By pre-registering, players can secure the Jumpstart Item Set, an enticing package containing 40 Weapon Enhance Material (S) items, 10 Weapon Enhance Material (M) items, 10 Low-Grade Titanium materials, 10 Low-Grade Steel items, and 10 Low-Grade Rose Gold materials.
The rewards continue to flow for fans of Ever Crisis. In recognition of the support received during the game's closed beta test, players can look forward to a wealth of in-game bonuses.
At launch, players will be gifted 15 gacha tickets, the formidable Zweihander weapon, and a cache of 1,000 Blue Crystals. As a delightful extra, Cloud, Tifa, and Aerith will flaunt special new outfits, adding an extra layer of excitement to the game's launch.
A Mobile Compilation Adventure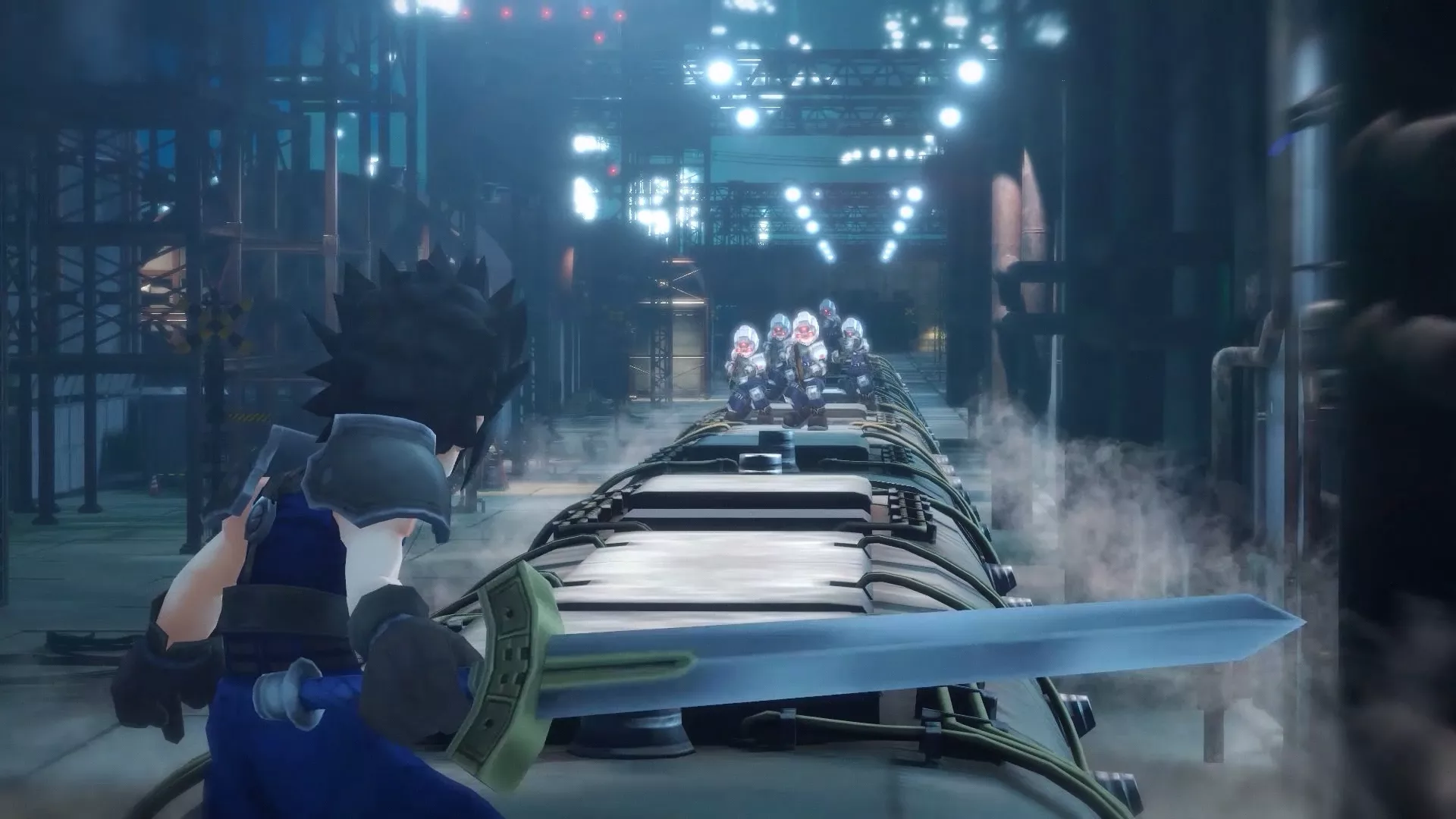 For the uninitiated, Ever Crisis offers a blend of two iconic games: Final Fantasy 7 and Final Fantasy 7 Crisis Core. The game unfolds in episodic episodes, immersing players in the captivating stories of characters like Zack Fair and Cloud Strife. These narratives are brought to life in a fresh art style inspired by the distinct blocky aesthetics of the original Final Fantasy 7.
With the highly anticipated launch of Final Fantasy 7 Rebirth on the horizon for early 2024, Ever Crisis serves as an essential bridge, connecting players to the broader narrative of the Final Fantasy 7 saga.
As the gaming community eagerly awaits the upcoming release, the countdown to September 7 is a reminder that a captivating and immersive adventure is just around the corner.