In the realm of video game crossovers, 2B from Nier: Automata has been a star player, making her mark in collaborations with titles like Final Fantasy 14, Soul Calibur 6, and even Tom Clancy's Rainbow Six Siege.
But it seems that 2B's cross-game adventures are far from over. The enigmatic character is now set to join forces with A2 and Pascal, fellow icons from Nier: Automata, in the mobile gacha game, Goddess of Victory: Nikke.
An Unconventional Fusion
Goddess of Victory: Nikke is not your typical mobile game, as it's upfront about its unique attributes. Set in a post-apocalyptic world, where mechanical aliens have forced humanity underground, this game takes a daring approach.
In a bid to combat the invaders, humans create alluring and powerful robot soldier girls, aptly named Nikkes. These mechanized beauties, despite their battle-ready demeanor, don an eye-catching and curvaceous appearance.
The gameplay mechanics of Goddess of Victory: Nikke are grounded in a third-person perspective. Players navigate the action-packed world as the Nikkes, utilizing cover tactics while engaging alien foes.
However, there's a twist that has captured the attention of many—an artistic twist. As the Nikke characters pivot to face the adversaries, the spotlight often shifts to a particular, ahem, characteristic: their distinct derrieres.
Strangely Compatible Narratives
In a statement released to herald this unexpected collaboration, developer Shift Up termed it an "ideal pairing," rooted in the shared narrative elements between the two games. Nier: Automata, with its own eccentric premise, curiously aligns with the world of Nikkes.
2B, a central figure in Nier: Automata, also enters the conversation. The character's design and allure evoke spirited discussions, parallel to the conversations sparked by the Nikkes' design choices.
Nier's creator, Yoko Taro, adds his voice to the mix, acknowledging and appreciating the fervent fanart inspired by these characters, regardless of the artistic skill or nature.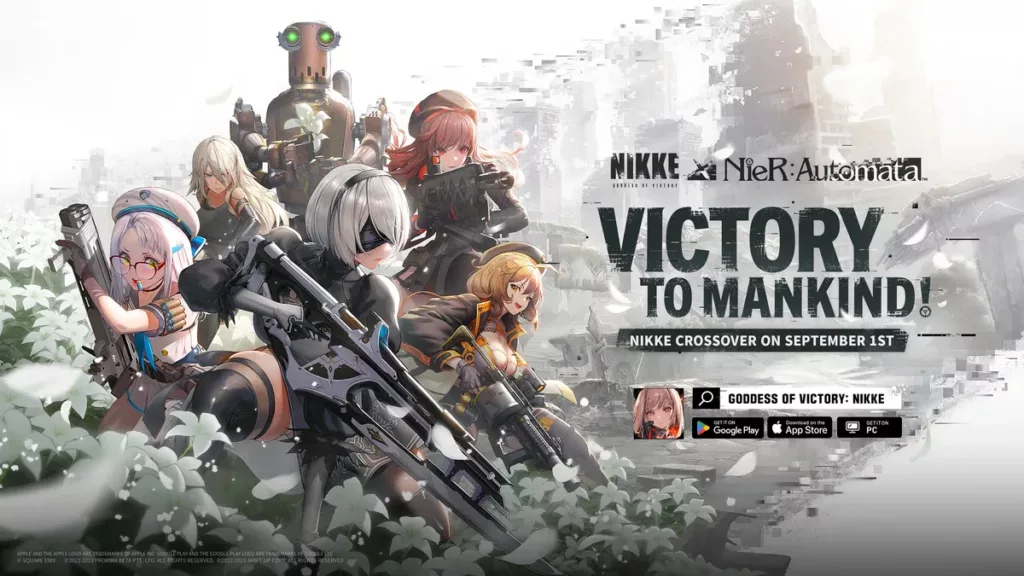 For those intrigued by this fusion of worlds, mark your calendars. The Goddess of Victory: Nikke and Nier: Automata crossover event kicks off on September 1 and concludes on September 27. And for those who haven't yet experienced the captivating journey of Nier: Automata, this serves as a friendly reminder to delve into its world of wonders.
In an industry brimming with inventive collaborations, the union of Nier: Automata's beloved characters with the captivating universe of Goddess of Victory: Nikke stands as a testament to the ever-evolving and surprising nature of gaming alliances.