Prepare for some news, both good and slightly less so. The highly-anticipated sci-fi co-op bug hunt, Helldivers 2, has seen a minor delay in its release schedule.
While it was initially set to grace our screens in 2023, the game now has a more precise launch date of February 8th, 2024. The silver lining is that this delay allows developers to fine-tune the game for an even better experience.
New Trailer Unveiled
For those hungry for more details, there's a fresh trailer to whet your appetite below. It offers a glimpse into the action-packed world of Helldivers 2 and showcases some of the exciting features awaiting players.
It's worth noting that Helldivers 2 has made a transition from its original top-down perspective to a third-person view, aligning it with many other Sony titles. While some fans might miss the classic viewpoint, the game promises an engaging co-op experience with innovative collaborative weaponry. For instance, players can team up to control a rocket launcher, where one aims and the other reloads, fostering teamwork and strategy.
Arrowhead, the game's developer, has confirmed that Helldivers 2 will not only feature the iconic bug-hunting action but also reintroduce the formidable Cyborg faction from the first game. In the newly released trailer, we catch a glimpse of what appears to be these menacing robotic adversaries being deployed from dropships into a fog-covered battlefield.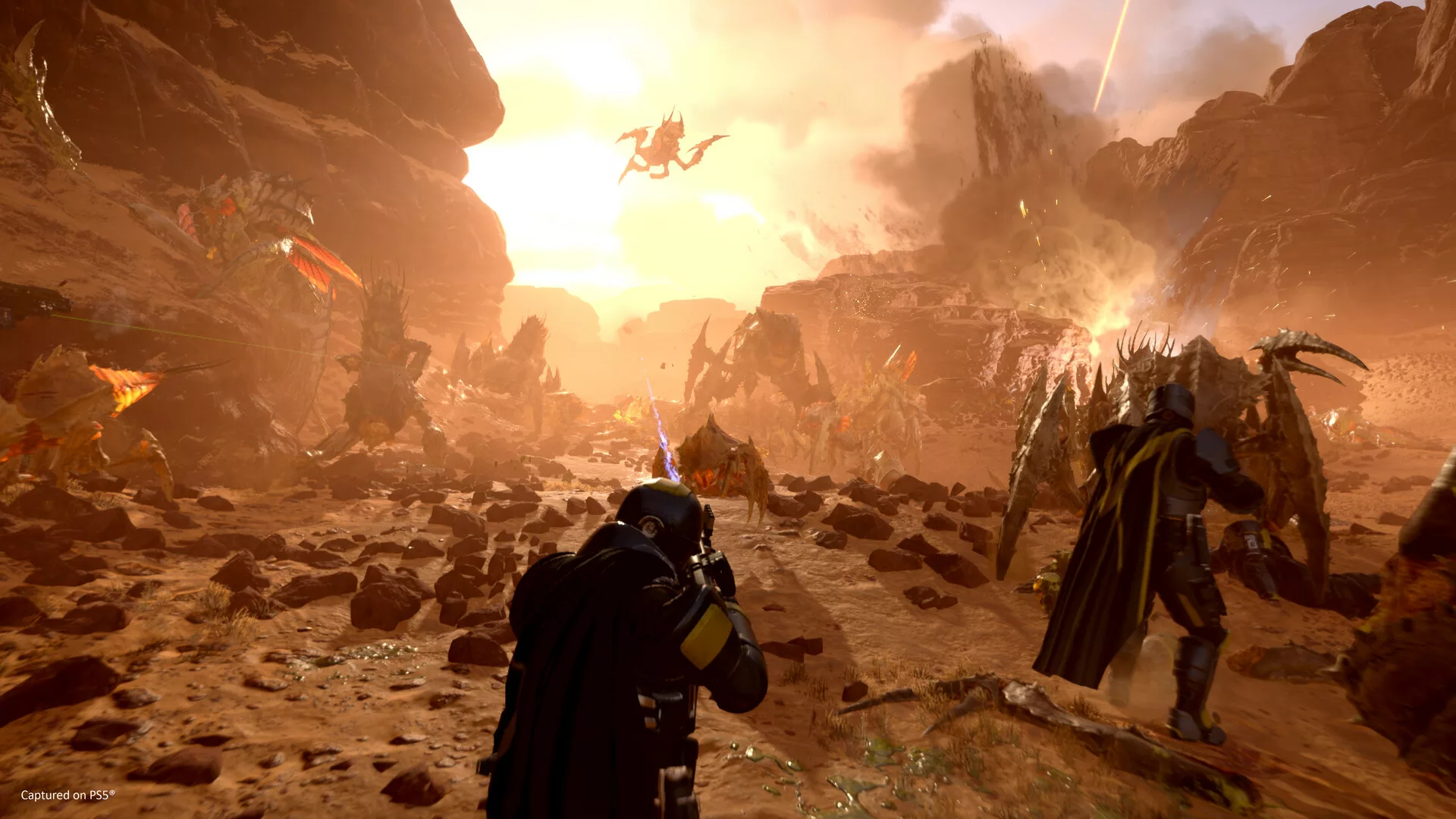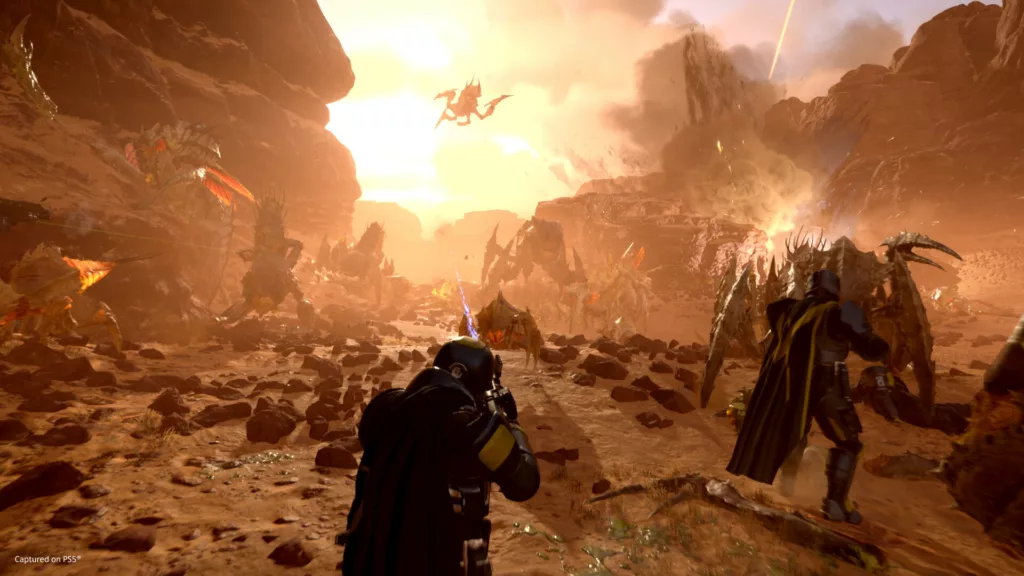 Unlike many Sony first-party games with lengthy exclusivity periods, Helldivers 2 will be accessible to a wider audience, including PC gamers via Steam. This means a broader community of players will be able to join the Helldivers universe and embark on cooperative adventures.
As we await the release of Helldivers 2 in February 2024, anticipation builds for an epic sci-fi co-op experience that promises to deliver thrilling gameplay and memorable battles.