In an exciting reveal, Insomniac Games has unveiled a new trailer for Marvel's Spider-Man 2, offering fans a tantalizing look at the sequel's enhanced gameplay and a significantly expanded open world. The larger map is set to accommodate the new abilities of our beloved web-slingers and the thrilling prospect of having two Spider-Heroes navigating the bustling city.
Insomniac shared insights about the game's expanded setting, stating, "We're nearly doubling the size of Marvel's New York. Expanding beyond the East River, you'll swing and soar over iconic landmarks across Queens and Brooklyn – complete with story missions, side quests, and city activities." This expansion hints at an even more immersive and diverse gaming experience.
The Dual Protagonists: Peter Parker and Miles Morales
One of the most anticipated features of Spider-Man 2 is the ability to seamlessly switch between Peter Parker and Miles Morales during gameplay. Both characters will embark on their unique side stories in addition to the main narrative.
The central storyline promises epic battles against formidable foes, with Kraven the Hunter and Venom taking center stage. Players can also look forward to Peter Parker donning the black suit, granting him symbiote powers, alongside the introduction of new robotic Spider-Arms.
Miles Morales brings bioelectric venom powers to the table, allowing players to unleash electrifying and explosive attacks. Insomniac has teased "Evolved venom abilities" that promise an electrifying twist. Collaborative moves between both heroes are showcased, adding depth to combat, such as a remarkable maneuver where one hero's swing kick complements the other's takedown of a foe.
A Visual Treat: Ray Tracing and 65 Stunning Costumes
For PlayStation 5 users, Spider-Man 2 will feature ray tracing, with detailed ray-traced reflections across various in-game elements, including water and oceans, enhancing the overall visual realism.
This revelation provides hope for future PC support, considering the history of the series. Insomniac's Mike Fitzgerald revealed, "Our performance mode for this title has ray tracing on by default. We've really expanded ray-traced reflections throughout the game."
In addition to thrilling gameplay and graphics enhancements, the sequel boasts an impressive collection of 65 Spider-Man costumes, including new original designs and beloved favorites from films and comics. Players can customize their hero further with the Suit Styles feature, which unlocks alternate color shaders for select suits, offering over 200 unique combinations.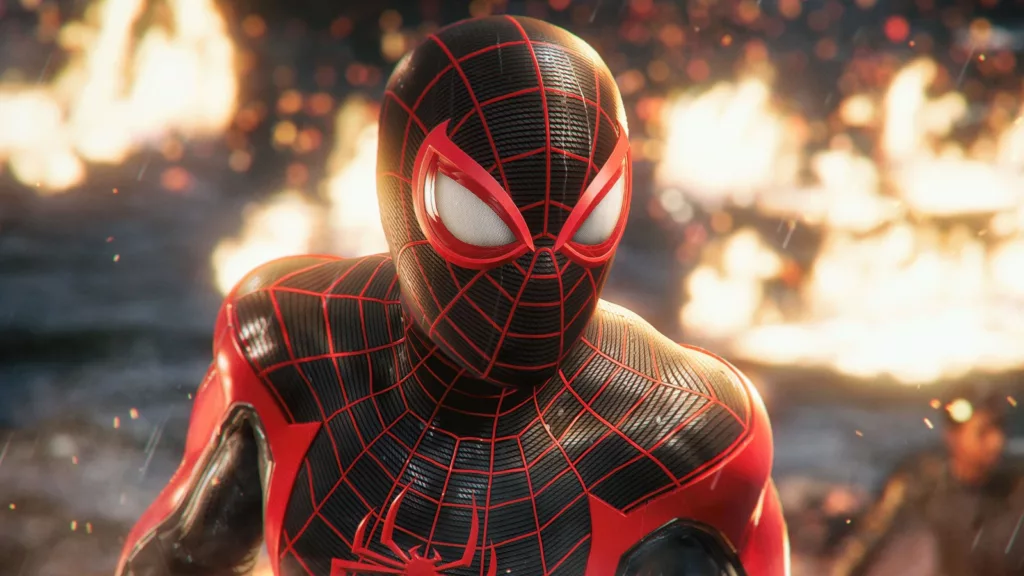 Digital Deluxe Edition and Exclusive Suits
The Digital Deluxe version of the game will feature 10 exclusive suits, each adding its own flair to the Spider-Hero's appearance. These suits were showcased in a detailed trailer, adding to the excitement surrounding the game's release.
While there's no official word yet on Spider-Man 2 coming to PC, previous titles in the series eventually made the leap, leaving fans hopeful for a similar future release.
Marvel's Spider-Man 2 is shaping up to be an epic adventure, offering an expanded open world, thrilling gameplay dynamics, and a rich selection of costumes to suit every Spider-fan's style.