Despite initial optimism about Deadpool 3's slated release date of May 3, 2024, it appears that the film's debut might be in jeopardy. Recent reports hinted at a smooth production process, but the ongoing SAG-AFTRA actors' strike has caused a significant roadblock, leaving the fate of the Merc with a Mouth's return uncertain.
Director Shawn Levy candidly expressed his uncertainty, stating, "I wish I knew. I don't even know if we officially have [a release date]. I know we were gonna be May 3." The prolonged actors' strike, coupled with the extended hiatus in production, has undeniably put the film's release date at a true risk.
Despite facing this challenge, Levy assured fans that progress has been made, revealing, "We've shot half the movie. I've edited half the movie. We're dying to get back to work and get this movie out next year."
Deadpool 3 promises an exciting crossover, as Ryan Reynolds' Deadpool teams up with Hugh Jackman's iconic Wolverine, accompanied by Jennifer Garner reprising her role as Elektra. The first official photo from the film showcased Jackman's Wolverine donning a strikingly accurate comics-inspired outfit.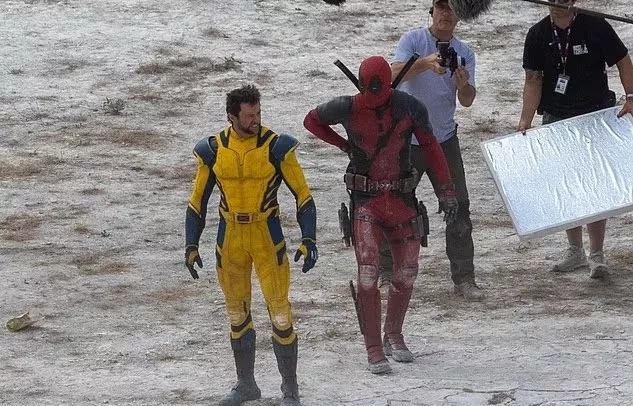 Levy shared his enthusiasm about this significant moment, stating, "Like the rest of the world, I've waited two decades to see Wolverine in a whole movie with Deadpool, and I don't know if this is our last shot at Wolverine on screen, so I was going to make goddamned sure we get the old yellow and blue just once, and that we get it right."
While fans eagerly await Deadpool 3, the Marvel Cinematic Universe (MCU) has other projects in the pipeline. The sequel to Captain Marvel, titled 'The Marvels,' is on the horizon, offering fans another exciting chapter in the MCU.
Additionally, the highly anticipated second season of 'Loki' continues to captivate audiences on Disney Plus, providing a steady stream of thrilling content for Marvel enthusiasts. As the production of Deadpool 3 navigates through its challenges, fans remain hopeful for the Merc with a Mouth's triumphant return to the big screen.