For as long as we can remember, zombies have captivated our imaginations. There's just something about the living dead shambling after us that strikes fear into our hearts and gets our adrenaline pumping. While a real zombie apocalypse would be utterly terrifying, taking on hordes of the undead from the safety of our screens allows us to face our fears without the threat of becoming zombie chow.
Video games have explored the zombie concept in countless ways over the years. From survival horror to action shooters, developers have channeled our obsession with zombies into some of the most gripping and memorable gaming experiences out there. In this article, we'll be breaking down the 20 best zombie games that let you indulge your zombie-slaying fantasies.
From new releases cementing their place among the greats to beloved classics that withstood the test of time, these games run the gamut of zombie experiences. Whether you prefer taking on the undead with heavy weaponry, engaging in tactical survival play, or exploring an engrossing post-apocalyptic narrative, you'll find games catering to every zombie-loving gamer. So lock and load as we dive into the best zombie titles to quench your thirst for undead carnage. The apocalypse awaits!
Back 4 Blood – A Haven for Zombie Slaying Enthusiasts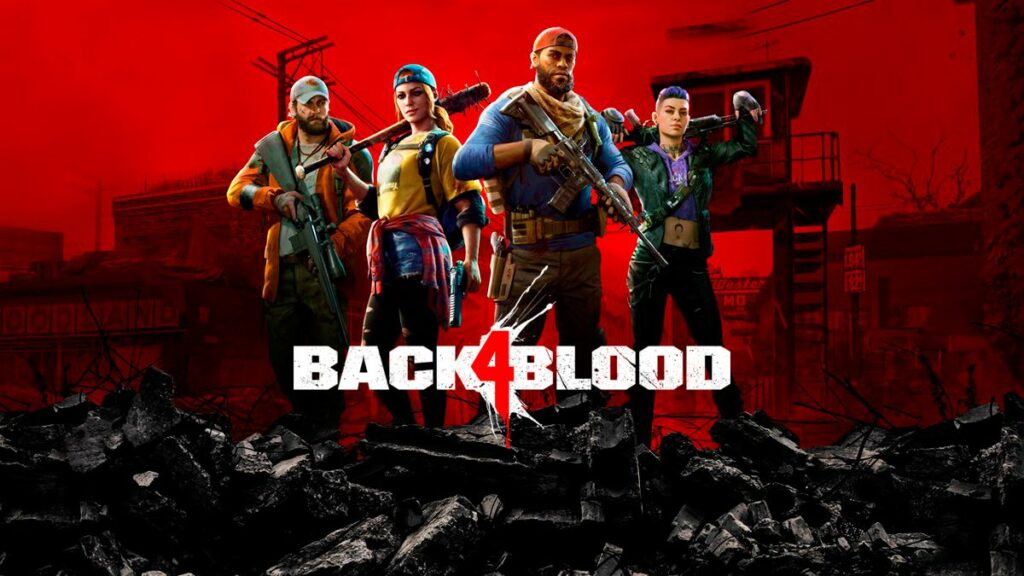 While we anxiously anticipate the release of Left 4 Dead 3, Back 4 Blood serves as an exhilarating substitute for fans of the renowned zombie shooter series. Turtle Rock Studios, acclaimed for their contribution to the Left 4 Dead series, present an excellent four-player cooperative game packed with zombie mayhem.
The influence from the Left 4 Dead series is undeniably evident in this riveting horde shooter. If you're a devotee of Valve's popular franchise, you'll feel an instant connection to Back 4 Blood, which shares a familiar, chaotic storyline and an array of compelling characters. The game invites you to challenge massive waves of piercingly loud infected, and face off against formidable special mutants. In addition, a unique card system allows you to modify the gameplay, adding a strategic layer to the heart-pounding action.
The game provides a firm multiplayer experience that guarantees endless entertainment, ensuring that players are glued to their screens for hours on end. Back 4 Blood artfully revives the nostalgic feel of the Left 4 Dead series and its crossplay feature, enabling interaction between PC and console players, promotes a thriving gaming community, constantly providing an abundance of matches to relish the thrill of annihilating the lumbering zombie masses.
Project Zomboid – Survival of the Fittest in a Zombie Apocalypse
What's the maximum time developers should invest in creating a video game? Five years? Eight years? The truth is, there's no such limit as long as the end product is enjoyable and engaging. Project Zomboid, an immersive isometric survival game, perfectly embodies this principle. The game presents a no-frills survival challenge set in a zombie apocalypse, with the sole objective of the player character being survival.
The pathway to survival is entirely under the player's control, allowing for a unique and personalized gaming experience. Project Zomboid offers a broad array of character traits to choose from, letting gamers custom-tailor their playstyle according to their preferences. This attention to detail is a unique aspect of Project Zomboid. For instance, if a car breaks down, you can't simply repair it using a generic skill. You need to gain expertise in the specific part that's malfunctioning. The game constantly reminds you that survival is the ultimate goal, but also hints that, due to unfortunate circumstances or overconfidence, your character will inevitably perish.
Nevertheless, death is not the end in Project Zomboid's persistent world. Players can conveniently create a new character, possibly with different skills for a varied experience, and hunt down their previous character's remains to pick up where they left off. The fact that Project Zomboid has been in development for more than ten years means it boasts a wealth of content surpassing most games in the market. Plus, continuous updates further enhance the longevity and appeal of this enduringly popular game.
Killing Floor 2 – A Chaotic Symphony of Zombie Annihilation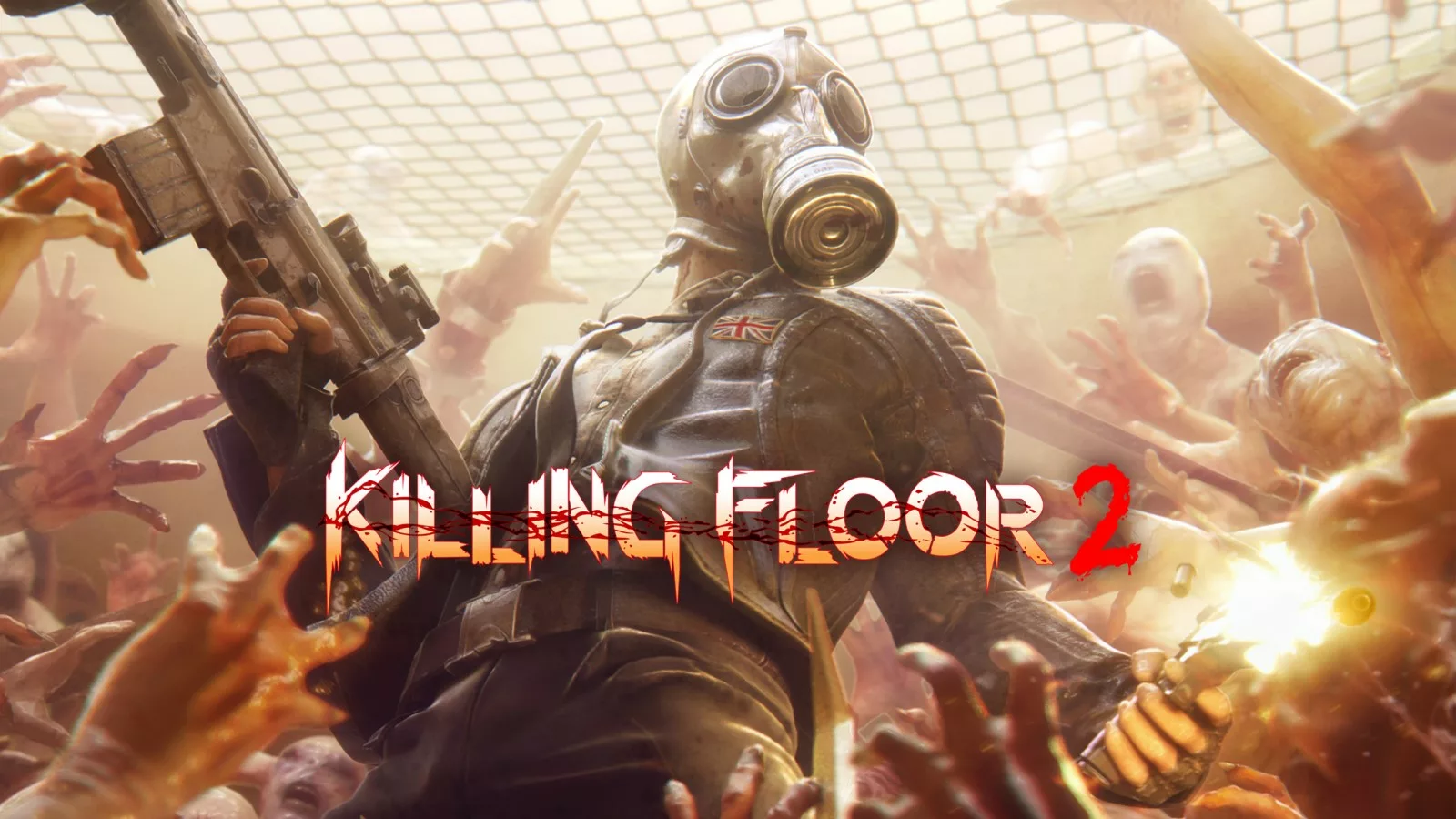 When you're hunting for the finest cooperative experiences in the realm of PC gaming, you can't overlook Killing Floor 2. It stands as a worthy competitor to other renowned titles like Left 4 Dead 2, delivering a whirlwind of action that will have you decimating the undead to the hard-hitting tunes of heavy metal.
The game throws an array of zombies at you, of all shapes, sizes, and forms, in rapid, unyielding waves. This makes Killing Floor 2 an ideal choice for those who are eager to dive straight into co-op play without a hefty learning curve. However, as you sink deeper into this thrilling world of zombie annihilation, you'll discover that Killing Floor 2 offers much more than mindless gore. It morphs into a strategic survival challenge, forcing you to make tactical decisions about resource allocation.
Do you use your hard-earned, blood-stained resources immediately, or do you hold onto them for a tougher battle looming on the horizon? Ultimately, the gameplay of Killing Floor 2 stands out for its sheer fun factor, especially when enjoyed with friends. This beautifully gory shooter received a post-launch addition that has elevated the game to greater heights, making it one of the best zombie games in the market.
Plants vs. Zombies – A Wholesome Zombie Experience for All Ages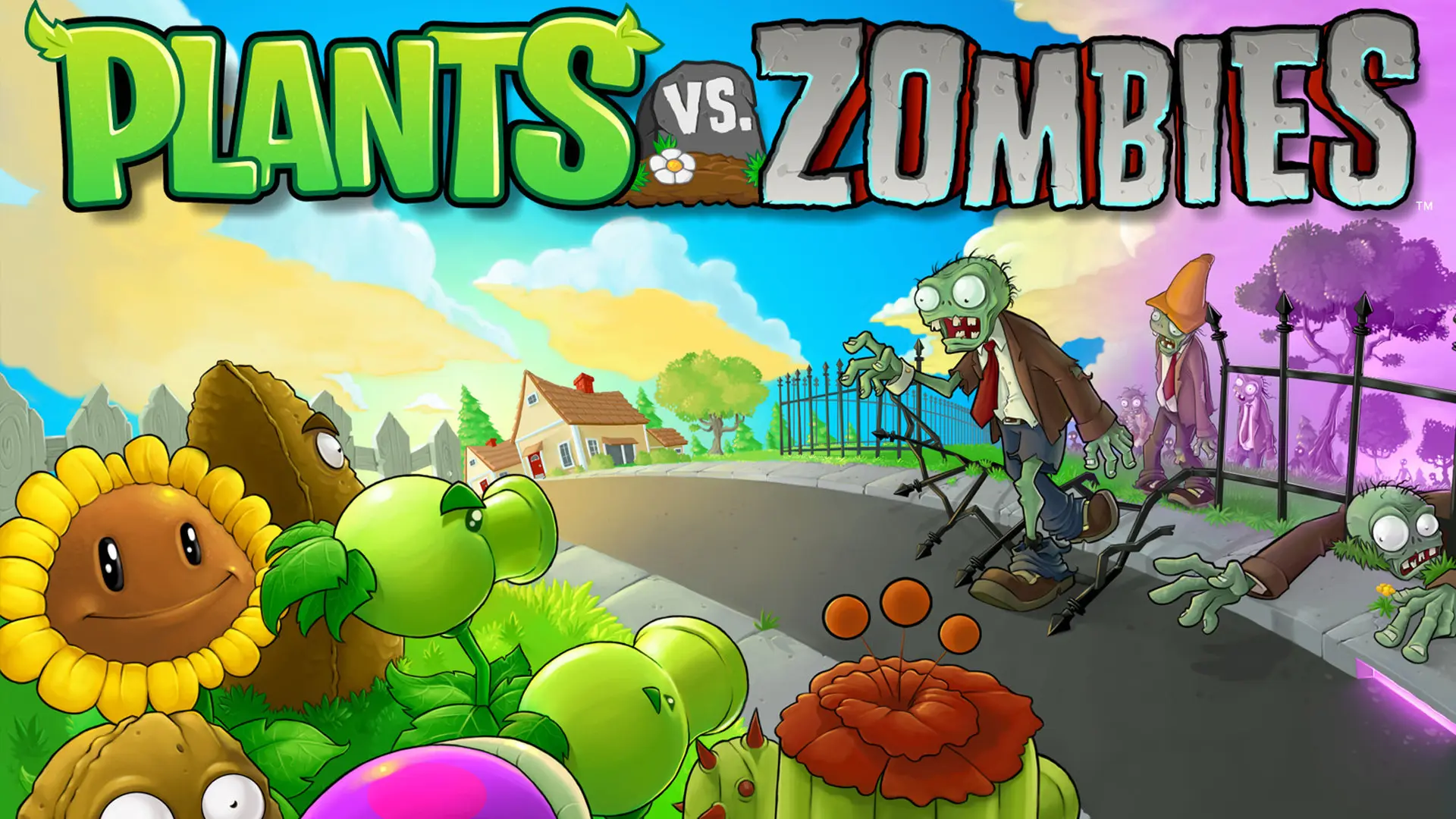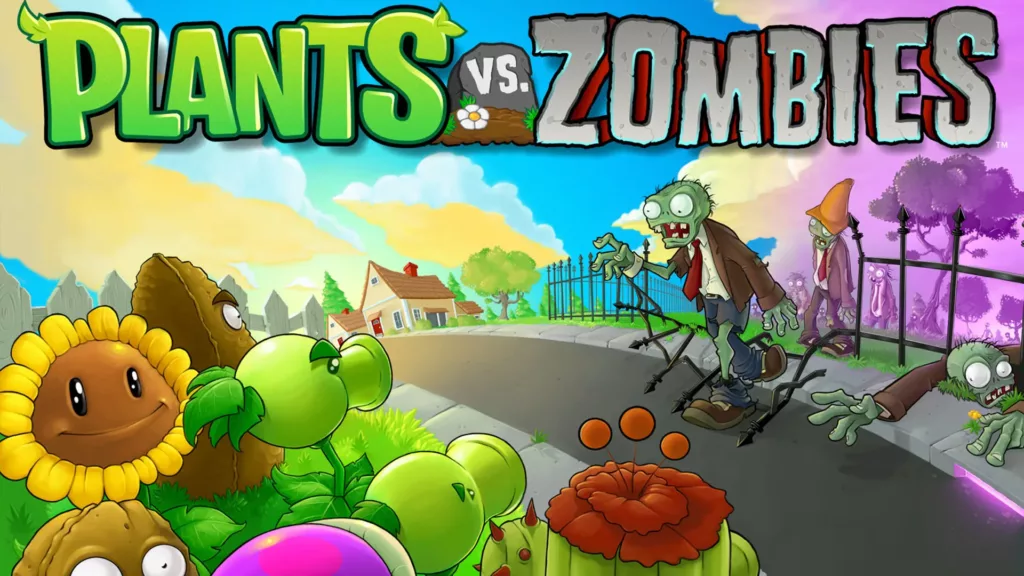 The vast majority of zombie games cater to mature audiences, but occasionally, a zombie-themed title emerges that can be enjoyed by players of all ages. In this relatively unexplored segment, Plants vs. Zombies holds the crown. The original Plants vs. Zombies revolutionized the tower defense genre, presenting an engaging premise where players must protect a household and its residents from an onslaught of brain-craving zombies.
As the title suggests, players deploy weaponized plants in their defense, each boasting a distinct appearance and serving a unique tactical purpose on the battlefield. Success requires adaptation to varying level designs and the diverse assortment of zombies that come your way. What works against one type of zombie might not be effective against another, leading to intense, strategic gameplay amid the chaos.
Plants vs. Zombies distinguishes itself as one of the few high-quality zombie games available on mobile platforms. Many mobile zombie games can feel like blatant cash grabs, but Plants vs. Zombies defies this trend. Its easy-to-learn gameplay allows for spontaneous sessions while commuting on the bus or train, or even during short breaks. What's not to adore about this delightfully packaged, bite-sized zombie game? It indeed stands as one of the best zombie games out there.
Propagation VR – An Immersive, Thrilling Encounter with the Undead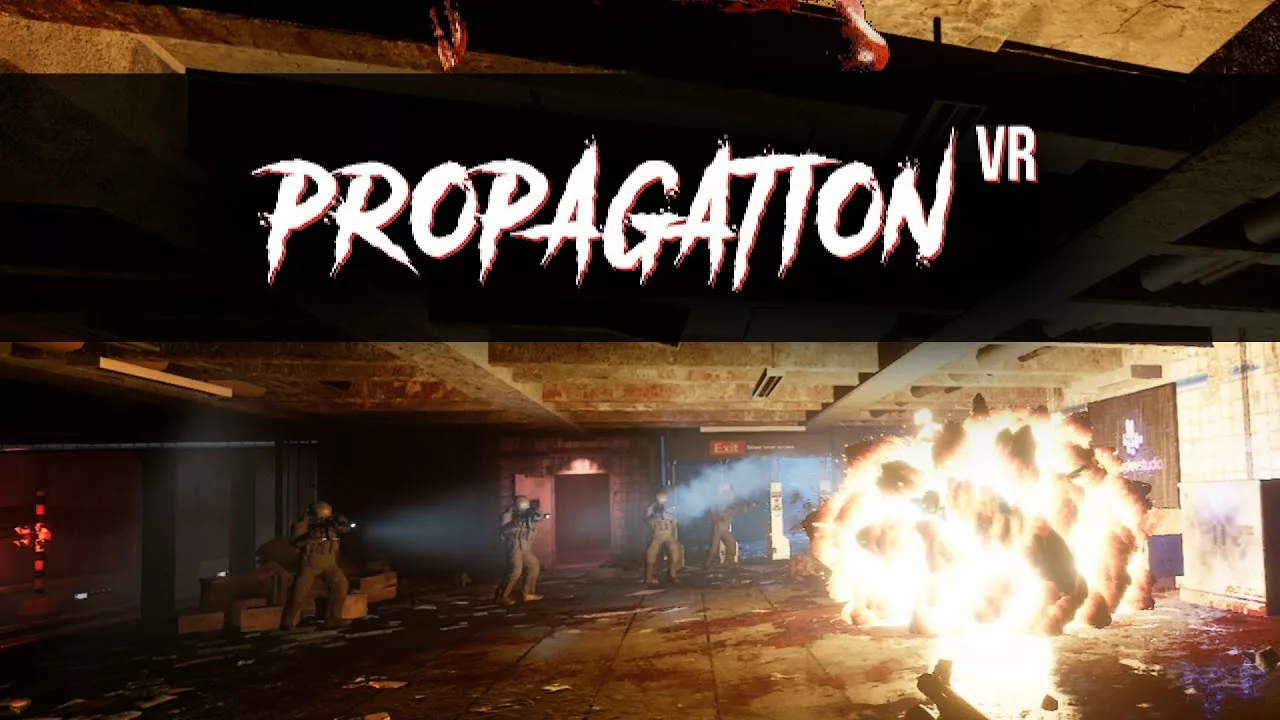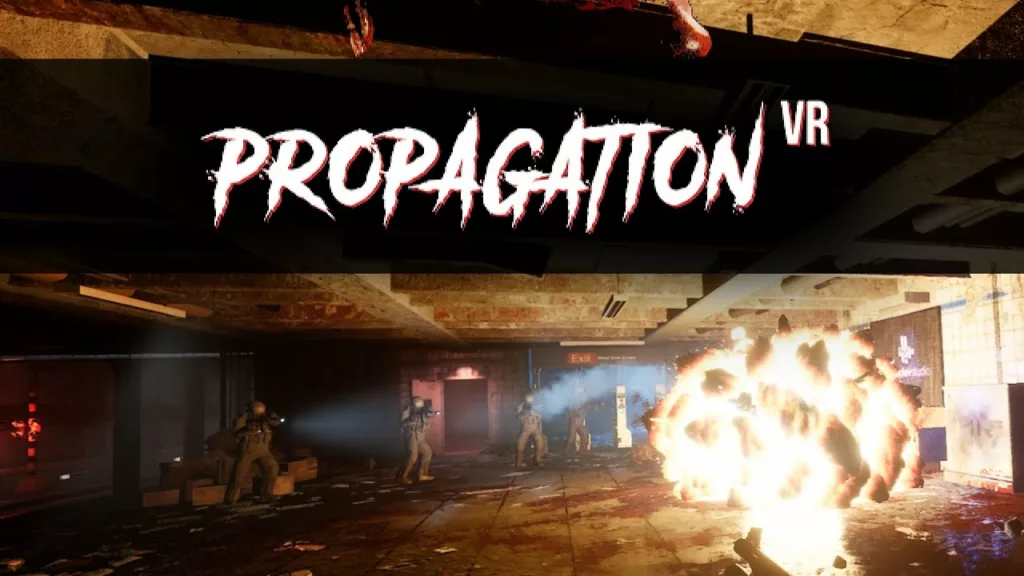 For those avid gamers searching for the best zombie games, especially in the thrilling world of virtual reality, the options seem limitless. Amidst this vast selection, one particular independent game has recently caught the gaming community's attention: Propagation VR. This gripping game invites you to step into a static wave shooter experience brimming with the stuff of nightmares – relentless waves of zombies, mutants, and monstrous spiders.
Your mission? To protect an eerily abandoned subway station that's teeming with these unsightly creatures. Each gameplay moment in Propagation VR is a breathless encounter, thanks to the hand-fed weapon reloading feature that keeps your adrenaline levels soaring. Add to this a fun, competitive element with an in-game scoreboard for you to flaunt your survival skills when playing with friends.
Propagation VR also makes it a breeze to dive into this exciting undead world by offering free single-player gameplay. If you're looking to enjoy co-op gaming, though, you'll need to shell out a modest fee. This may seem a tad unconventional, but let's not forget, this is how the developers generate funds to continue supporting this fantastic free-to-play game.
Undying – An Emotional Journey Amidst Zombie Carnage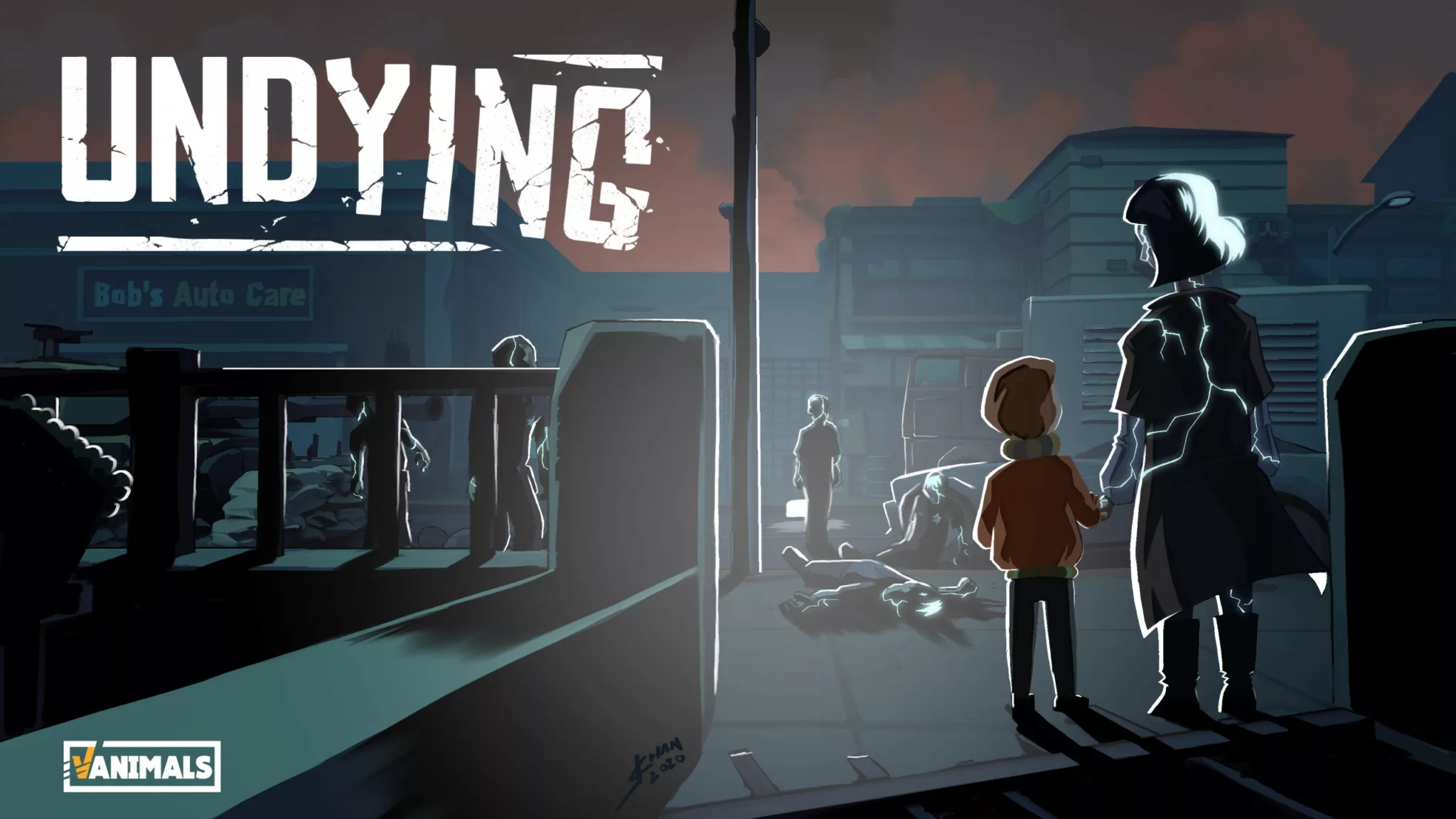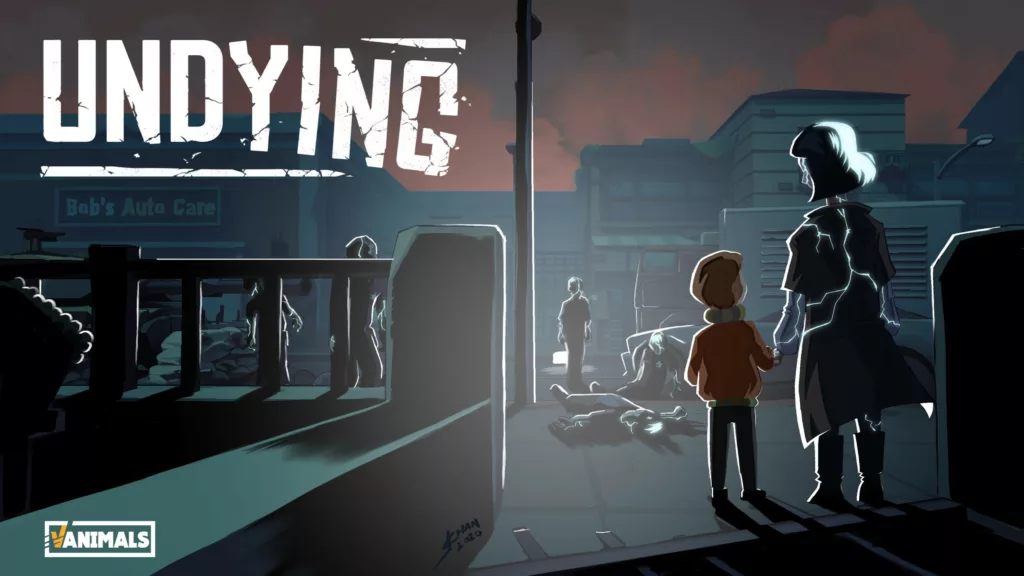 In your quest for the best zombie games, Undying is a title that deserves recognition. Although still in Early Access, this game stands out, not merely as another undead-themed game, but as a compelling narrative that explores the human condition amidst chaos.
Vanimals, the game's developers, invites you to immerse yourself in the challenging life of Anling, a devoted mother striving to ensure her son Cody's survival in a world overrun by zombies. The narrative twist that truly sets Undying apart is Anling's grim reality: she's been bitten and her transformation into one of the undead is inevitable.
This compelling blend of roguelike elements and open-world survival game evolves into a touching escort mission where your gameplay decisions directly impact Cody's survival. Encouraging players to craft, cook, and fight in front of Cody, you must teach him to survive in this terrifying new world. Each action has a consequence, and each decision can make the difference between life and death.
Undying isn't just another survival game. It's a deeply emotional journey that tugs at your heartstrings as you form a bond with your young ward, making the inevitable outcome all the more poignant. This game promises to make waves upon full release and is a must-try for those seeking a touching narrative within a zombie-infested world.
State of Decay 2 – An Evocative Journey of Survival Amidst the Undead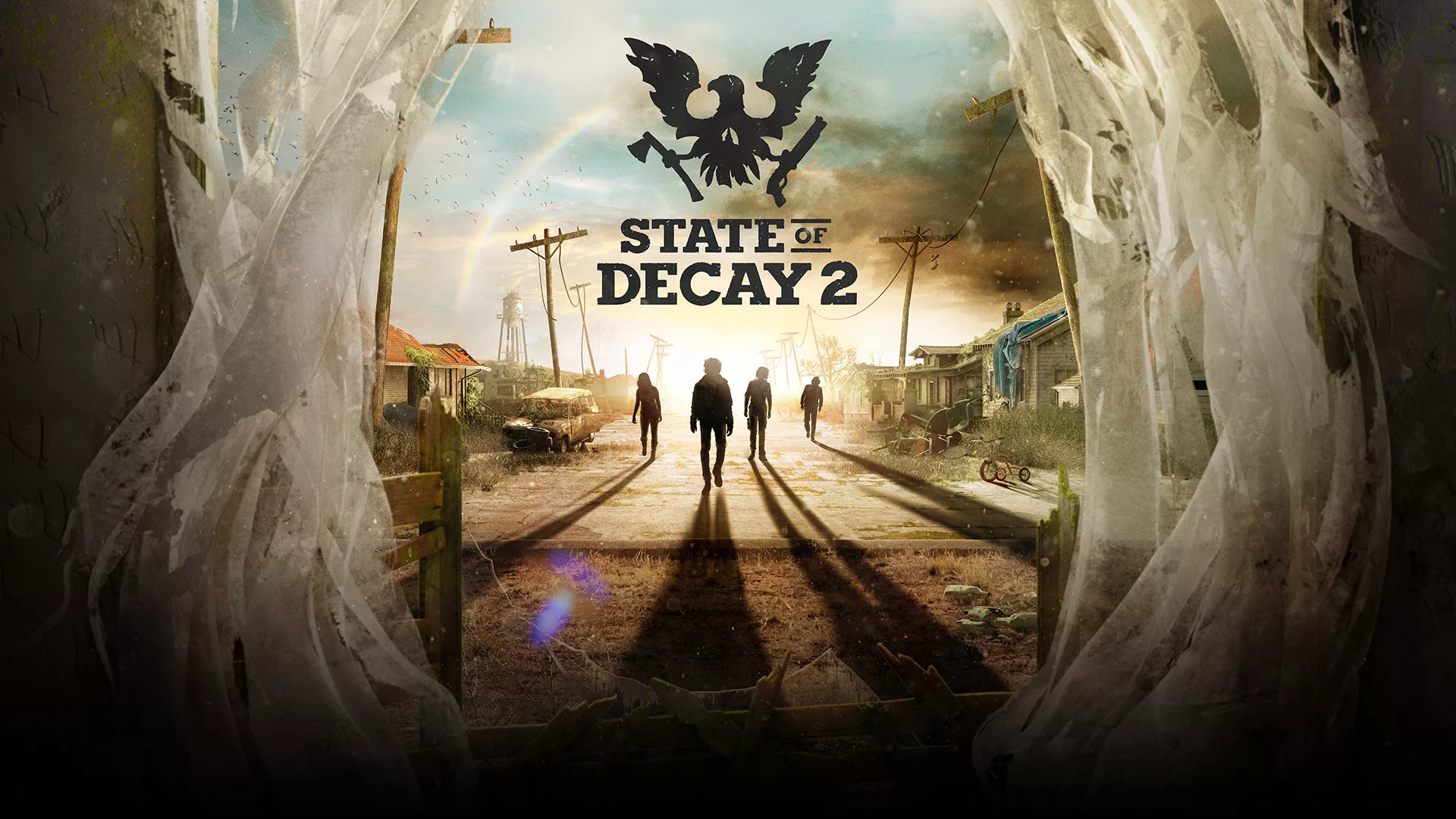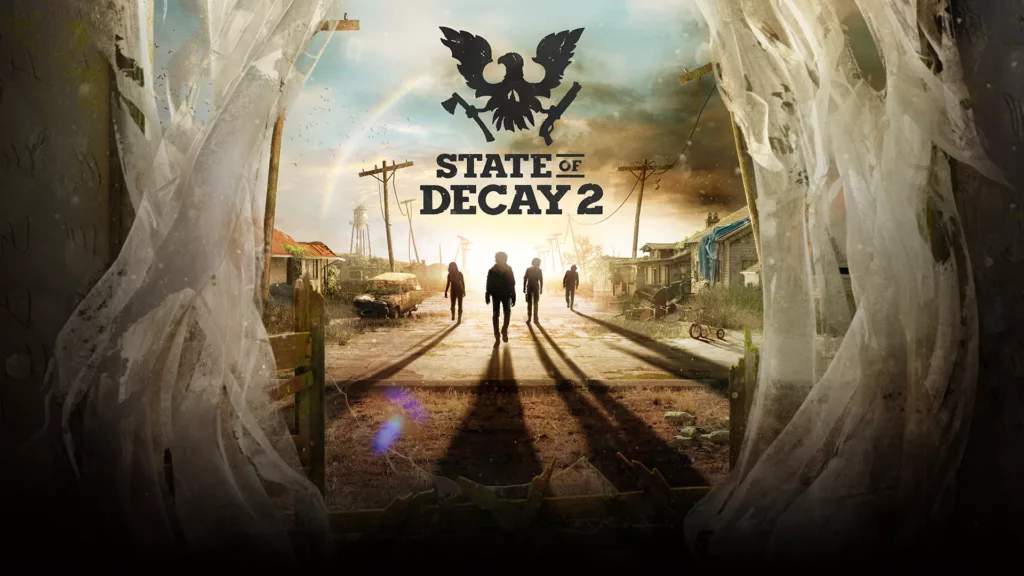 If you're in pursuit of the best zombie games, State of Decay 2 is a worthy contender. This sequel, while not entirely rectifying its predecessor's shortcomings, manages to amplify its captivating features, leading players on an enthralling survival story set amidst a zombie apocalypse. The game weaves an absorbing tale through a resource-laden map and the gradual introduction of procedurally generated characters that you can befriend, play as, or simply use to your advantage.
Unlike other zombie games that focus solely on surviving an unrelenting onslaught of the undead, State of Decay 2 ingeniously blends picturesque midwestern landscapes and gripping combat sequences. Even as your food supplies dwindle and zombies lay siege to your refuge, the game ensures you're continually immersed in an enjoyable experience.
The most noteworthy upgrade in State of Decay 2 is the much-anticipated multiplayer feature. The option to invite friends to aid in scavenging for resources or defending your settlement dramatically broadens the game's narrative possibilities. And let's not forget, it provides the perfect platform to put those zombie apocalypse survival plans, you've painstakingly discussed with your friends, to the test.
World War Z – A High-Octane Cooperative Zombie Slaying Experience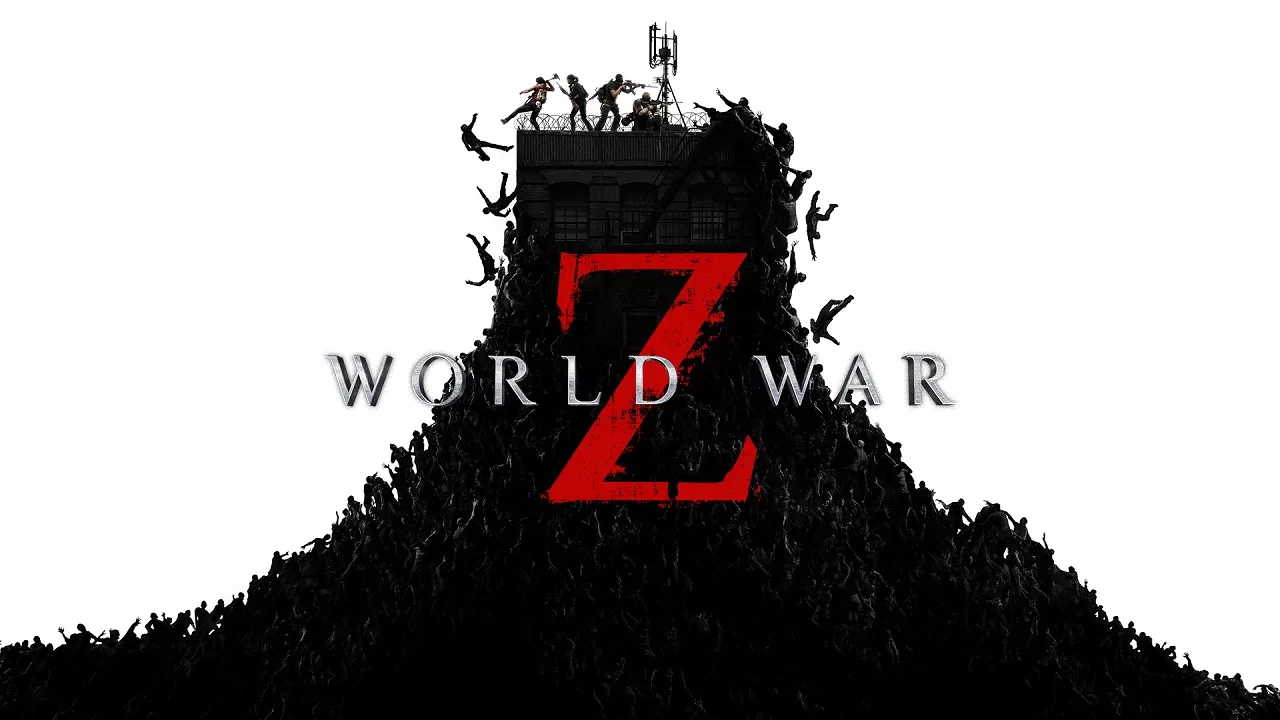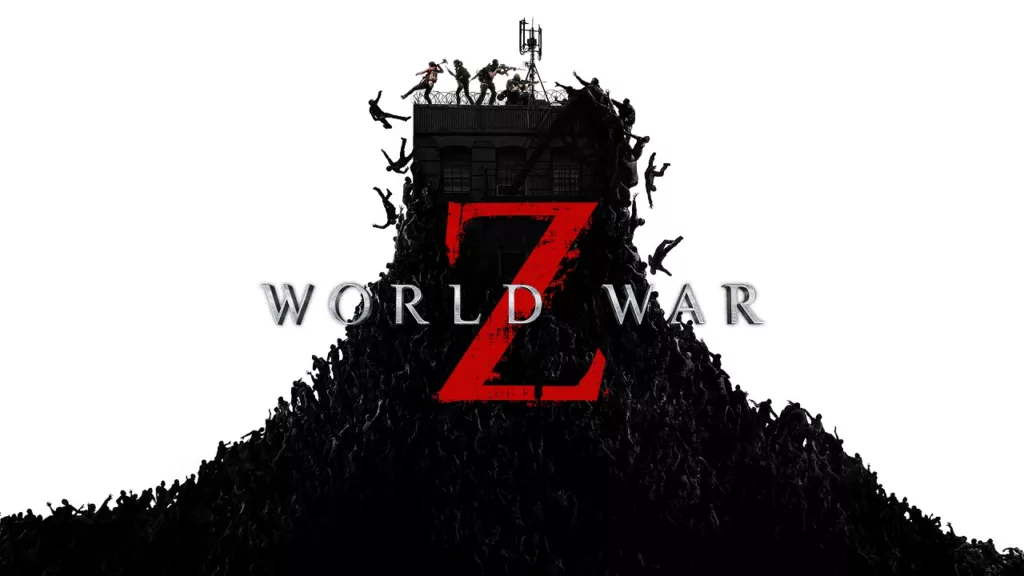 While not groundbreaking in any one aspect, World War Z excels at providing a riveting platform to mow down hordes of zombies alongside friends or other players from around the globe. If the idea of battling thousands of undead creatures resonates with you, this game should top your list of the best zombie games.
Drawing inspiration loosely from the 2013 Brad Pitt-starring film (which itself was loosely based on a 2006 novel), the game effectively repurposes the film's most striking element: enormous waves of zombies rushing through streets and around corners, reminiscent of a forceful torrent breaking free from a dam.
It's evident that World War Z borrows generously from the much-beloved Left 4 Dead series, but it also introduces current gaming staples like selectable classes and progressive leveling. Whether you choose to play as a Slasher, thriving on quick successive kills, a Fixer laying traps to secure areas, or any of the other four classes, you'll find yourself deeply engrossed in unloading a hail of bullets into the surging tide of undead flesh.
Resident Evil HD Remaster – A Lone Survivor's Tale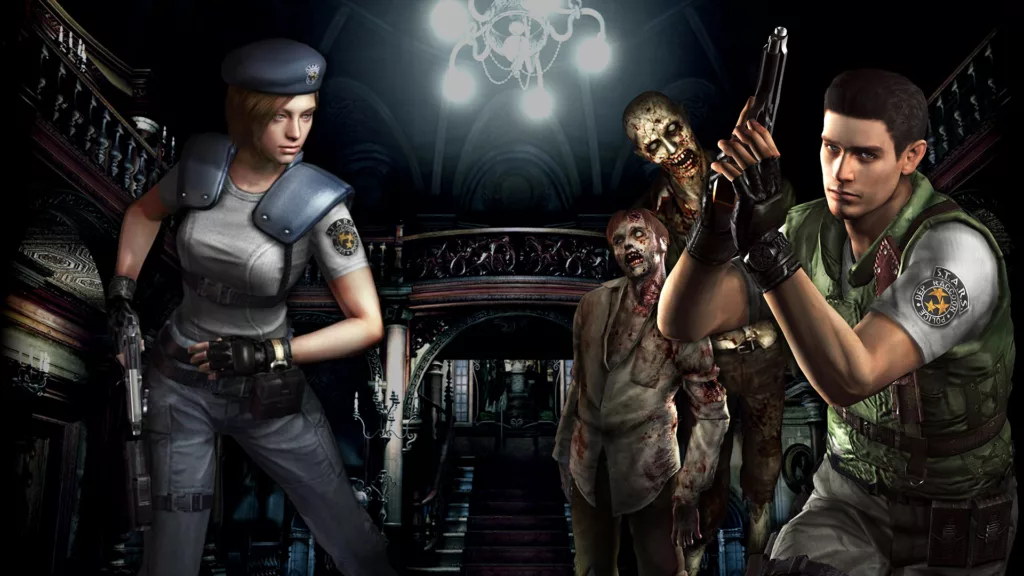 There's an eerie feeling that the original Resident Evil captured perfectly, one that is often overlooked in many other zombie games: the chilling loneliness that envelopes you as the sole survivor in a zombie-infested radius.
This sense of terrifying solitude has been faithfully preserved in the Resident Evil HD Remaster, a slightly modernized version of the 2002 Resident Evil GameCube remake. While the 2015 version could have received a bit more polish – the pre-rendered backgrounds do show their age – it remains a pioneering masterpiece in the survival horror genre. It didn't simply land a high spot on our best zombie games list out of sheer nostalgia.
The remake reimagines the undead in compelling ways, particularly the dread-inducing "crimson head" zombie. A seemingly downed zombie could reanimate as a powerful crimson head if not dispatched with a headshot or by incinerating its corpse. This element adds an unnerving layer of suspense to the game, making every move you make an important decision.
Dying Light 2: Stay Human – Leaping Through the Apocalypse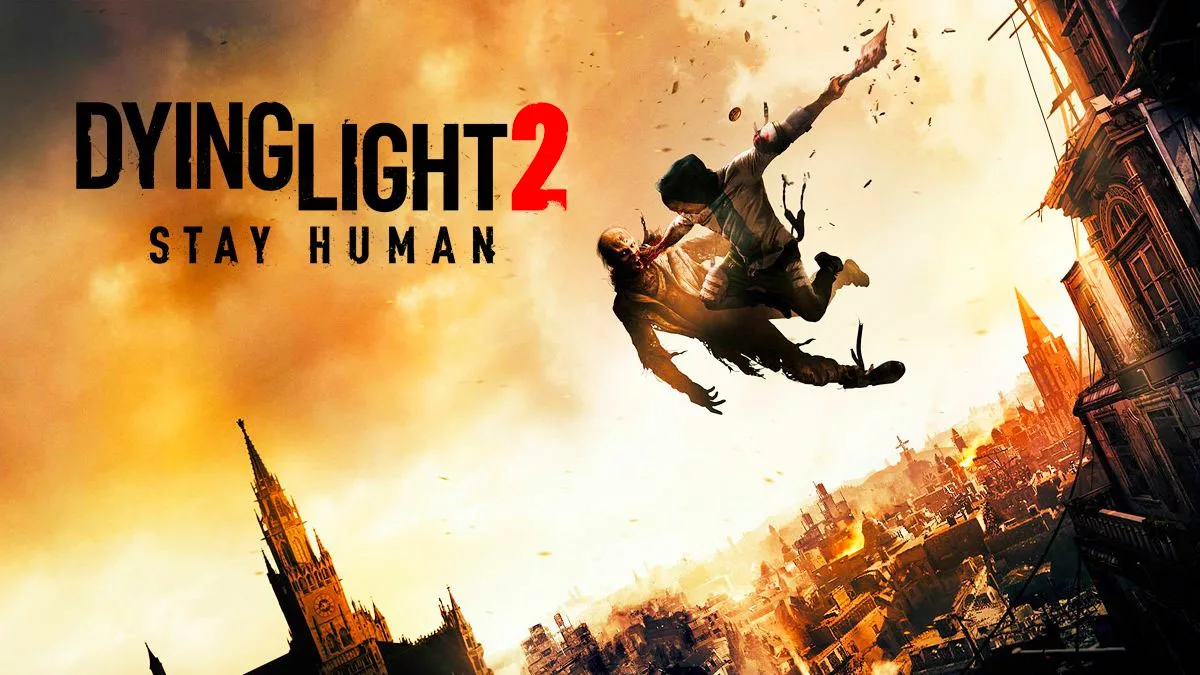 Techland has outdone itself by building on the success of Dead Island with Dying Light, and subsequently, Dying Light 2, two standout open-world zombie games featuring customizable melee weapons and cooperative multiplayer. What sets Dying Light 2 apart is its impressive parkour system.
Despite some flaws, Dying Light 2 confidently cements its place as one of the best zombie games of the recent year. It ingeniously repurposes elements from other games, much like how its survivors salvage from the post-outbreak world. Its map icons and diversions take inspiration from the tried-and-tested Ubisoft formula, while its parkour elements echo Mirror's Edge.
However, these elements are cleverly integrated, enhancing every aspect of the game and transforming it into an immersive, exploration-heavy adventure. For the best gaming experience, try ignoring the monotonous missions and head for the rooftops, which are designed with vertical exploration in mind.
Resident Evil 2 Remake – A Masterpiece Reimagined in Terrifying Detail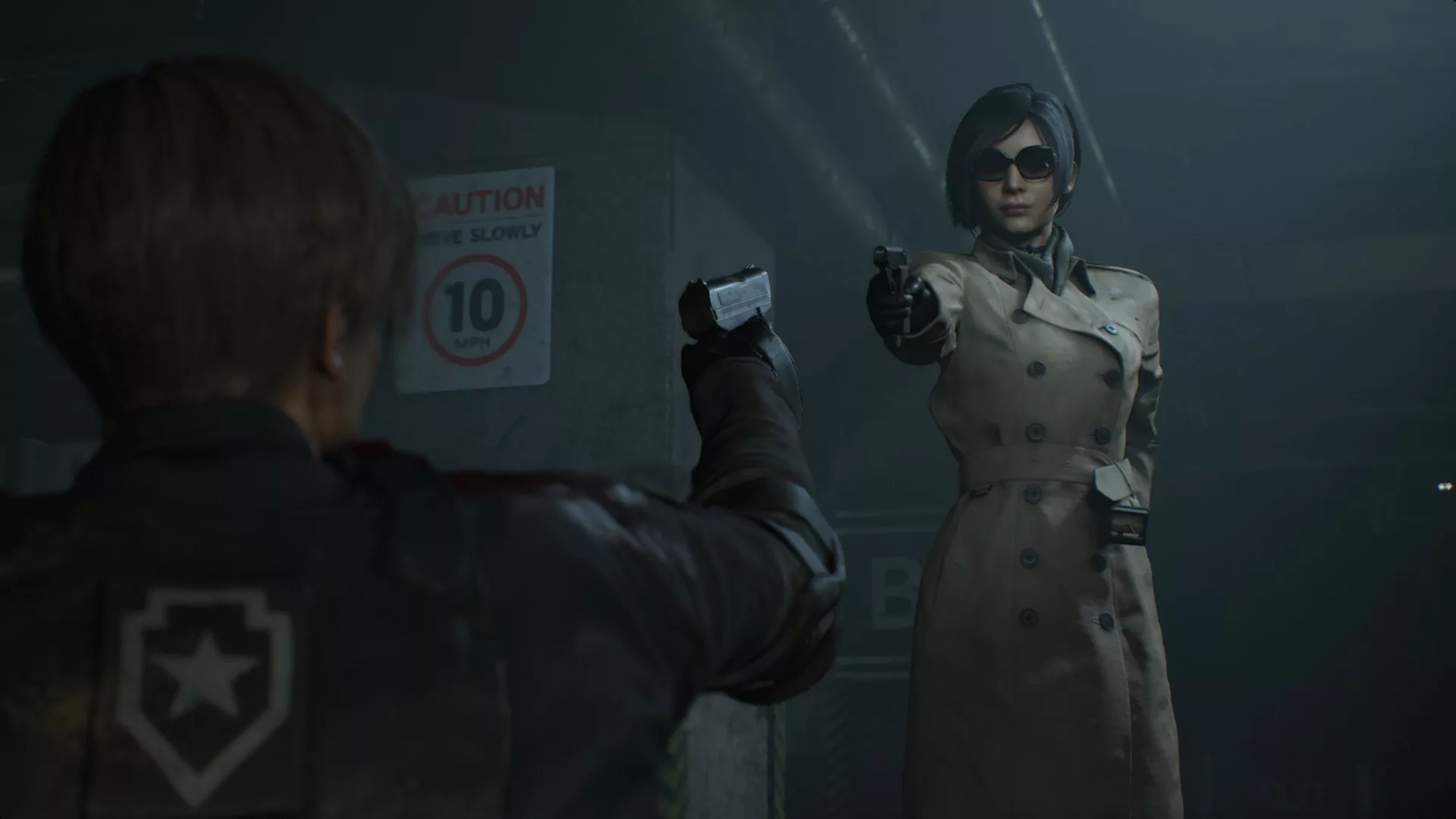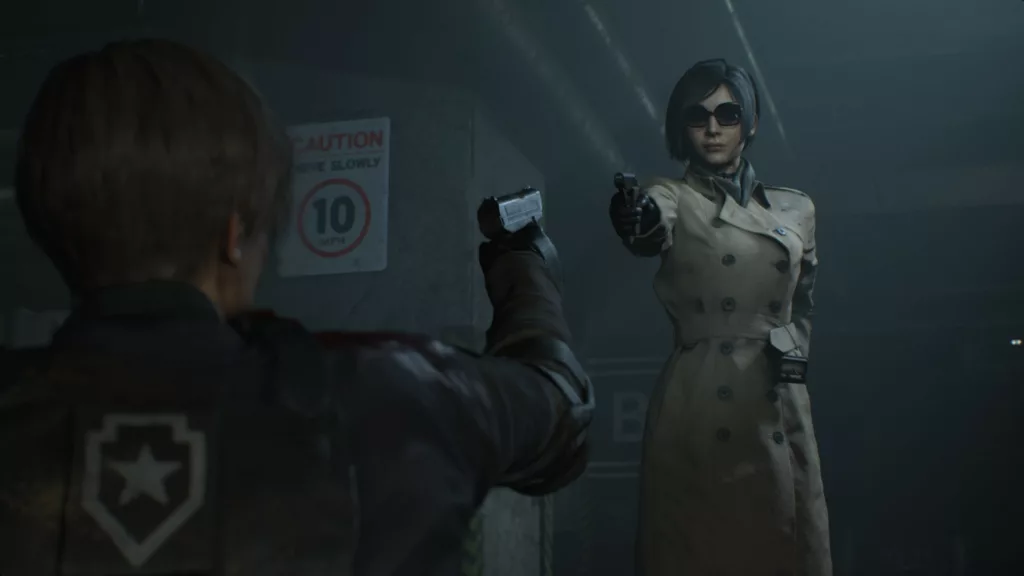 As a stalwart of the survival horror genre, the original Resident Evil 2 carved its place among the best zombie games. This epic narrative, once hindered by notorious control issues, has been masterfully revitalized in the 2019 remake, resulting in an even more gripping gaming experience. With controls now seamlessly integrated, significantly enhanced graphics, and thoughtful gameplay tweaks, RE2 has only grown more riveting with age.
The strength of RE2 lies in its dual narratives, each showcasing a horrifying night in the lives of two hapless victims. These intertwining paths lead them to devastating revelations in a city decimated by a rampant bioweapon. The game skillfully weaves an eerie atmosphere with a pulsating sense of dread, captivating pacing, grotesque monster designs, and heart-stopping jump scares. A constant scarcity of resources keeps you on the edge of your seat, adding a persistent hum of tension that underscores your entire journey through this nightmarish world.
Days Gone – A Raw and Unvarnished Journey into a Post-Apocalyptic World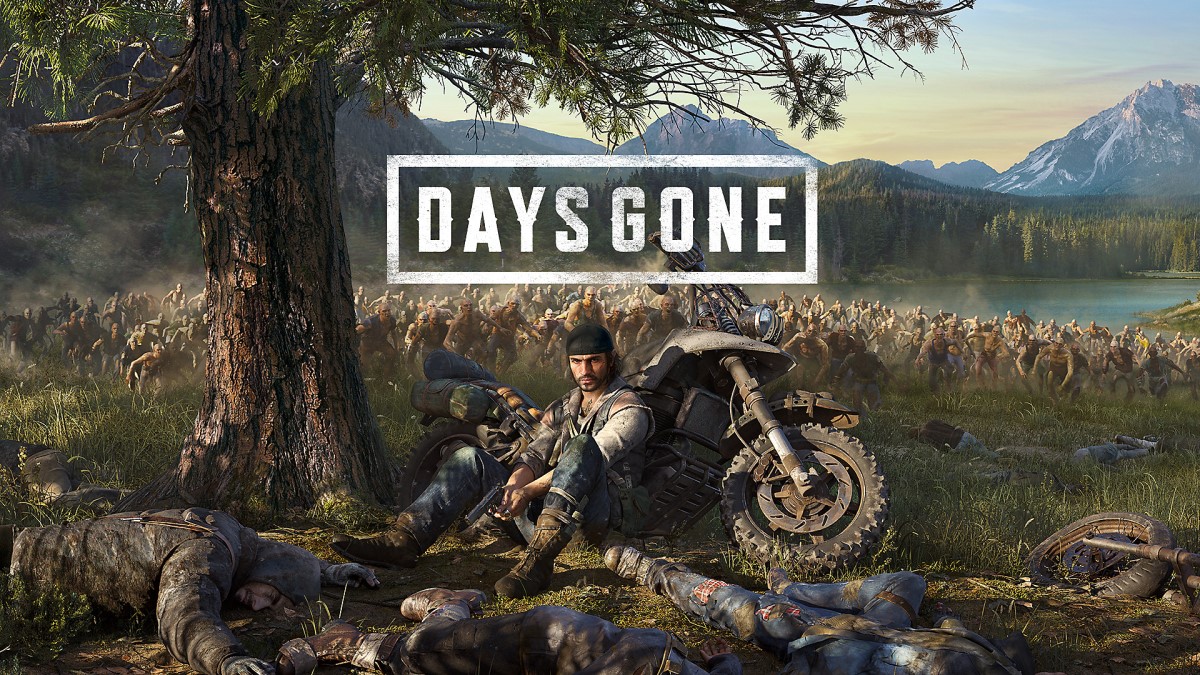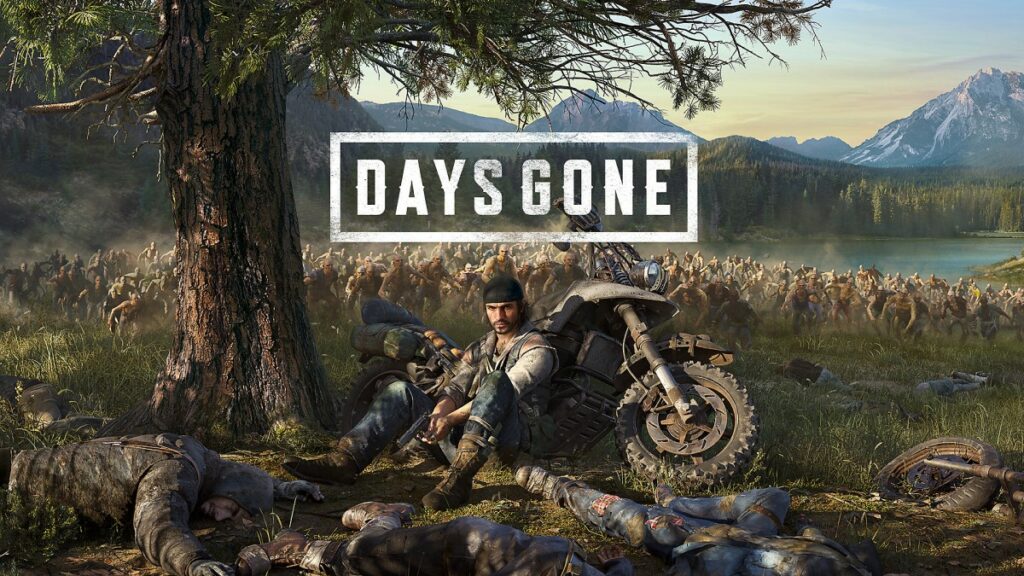 Days Gone is a compelling exploration of what occurs when a game's entire open world is built around the concept of a zombie apocalypse. This underappreciated title provides a gripping mix of action and adventure, thrusting players into the life of Deacon St. John, a motorcycle enthusiast navigating the treacherous landscapes of a post-apocalyptic Oregon overrun by the undead.
While Days Gone's storyline may not be its strongest point, the character of Deacon St. John embodies a rugged survivor whose unsavory traits make him the best candidate for keeping others alive. Where the game truly shines, however, is its immersive gameplay, offering an array of missions with diverse objectives and introducing survival mechanics that truly make you feel you're in the midst of a zombie apocalypse.
The crown jewel of Days Gone is undeniably its innovative portrayal of zombies. Alone, they pose a simple threat, while in groups they present a considerable challenge. However, when you encounter one of the game's signature hordes – a literal and figurative tsunami of ravenous zombies – your pulse quickens, and the game truly comes to life.
While not without its flaws, Days Gone should not be overlooked based on its initial reviews. It stands as a commendable addition to both the zombie and open-world genres, providing players with a gritty, immersive experience of surviving in a world overrun by the undead.
Dead Rising 2: Off the Record – Humorous Mayhem amidst the Undead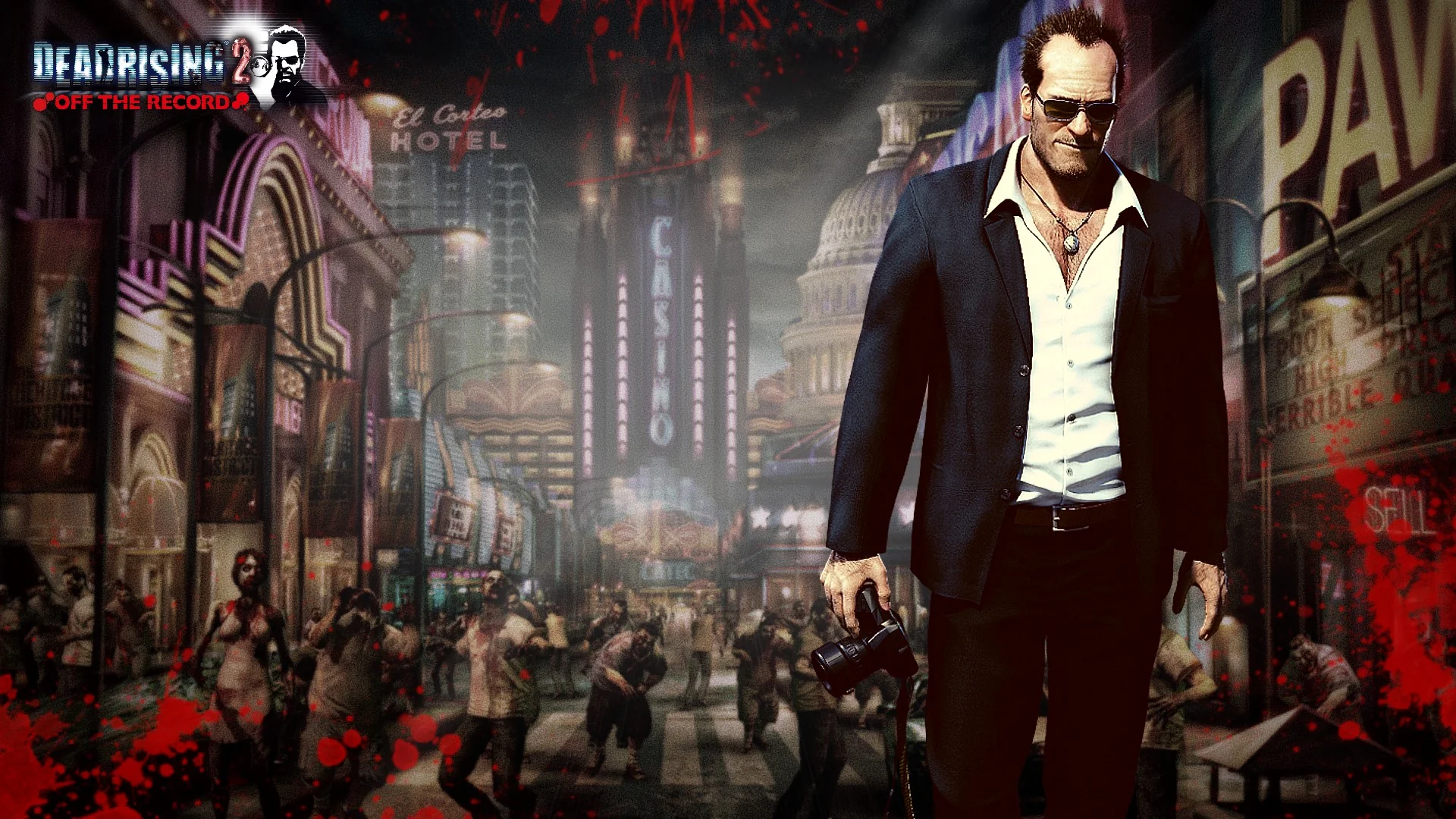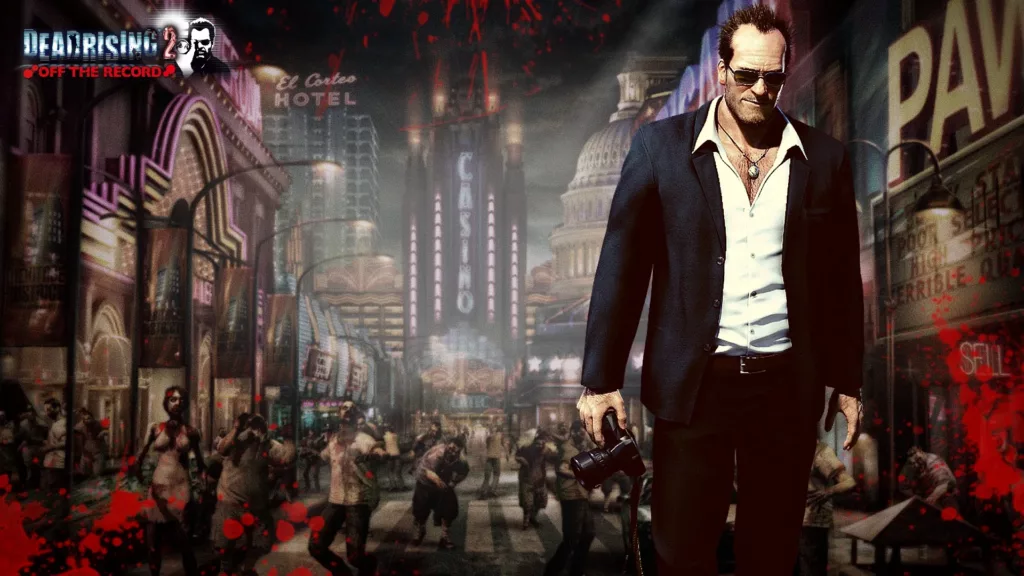 Most zombie games take a bleak, grim stance, painting a dark world where survivors are constantly fighting not just zombies and marauders, but also their inner demons. However, some gems manage to sprinkle humor and lightheartedness amidst this despair, creating an atmosphere where players can enjoy the adventure without feeling the weight of the undead world constantly. Dead Rising 2: Off the Record is one such title.
It's an imaginative spinoff, blending elements from the first two games of the Dead Rising franchise into a single cohesive package. Instead of the sequel's protagonist, Chuck Greene, the story puts the spotlight back on the original hero, Frank West, who is renowned for his affable charisma. Frank's return to the zombie-overrun shopping mall, armed with his signature wit and trusty camera, adds a touch of lightheartedness to the grim scenario.
Some even consider Off the Record as the enhanced version or the "Director's Cut" of Dead Rising 2, and it's not entirely unfounded. The game carries forward all the weapon arsenal and locations from Dead Rising 2, but also introduces new bosses and gear. Players are empowered to use creativity to assemble outlandish weapons and gain experience by photographing zombies. This sandbox-style game gives players the freedom to engage with zombies in their unique ways, making it a truly singular experience in the zombie game genre.
Left 4 Dead 2 – A Team-Oriented Battle for Survival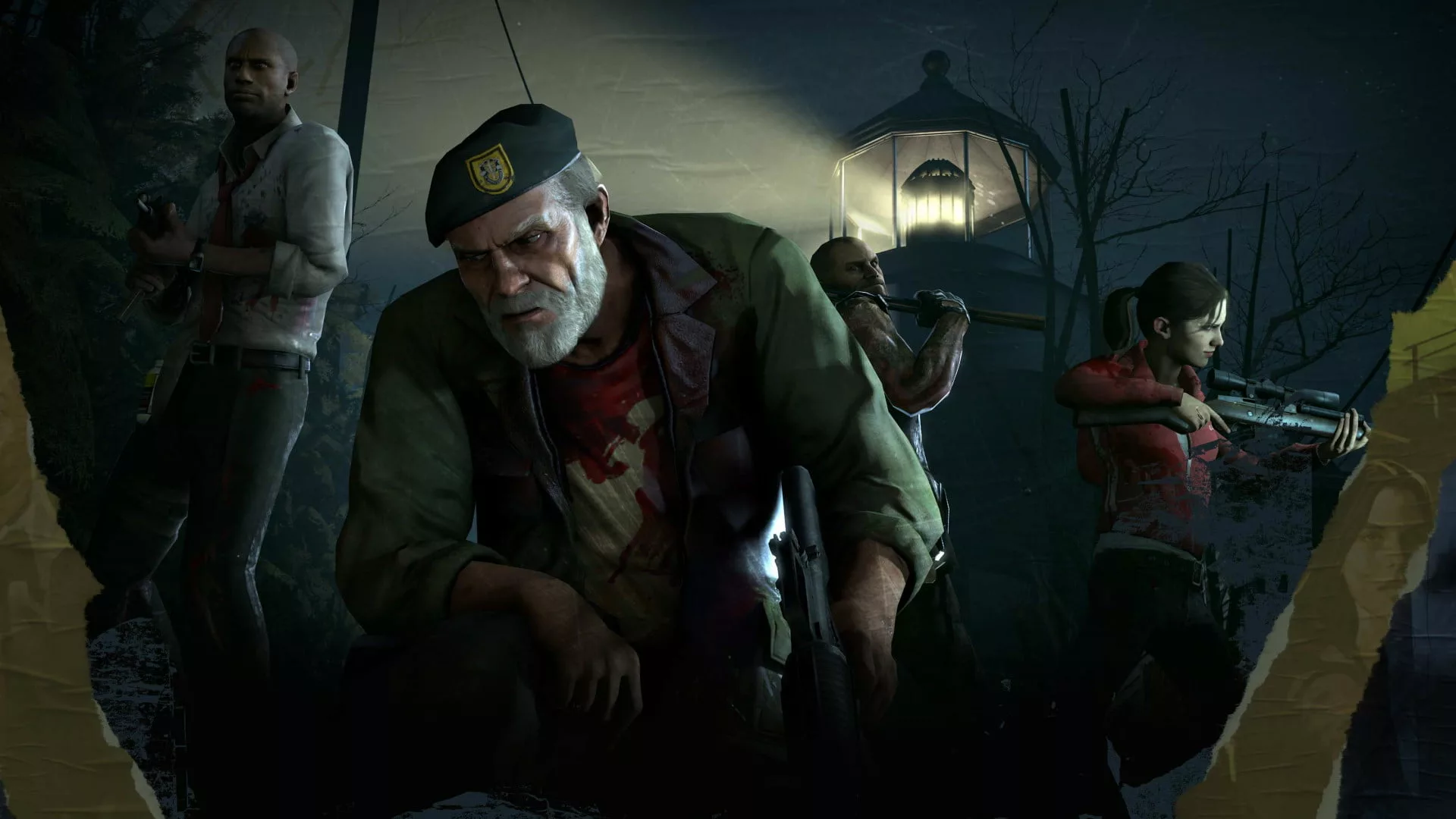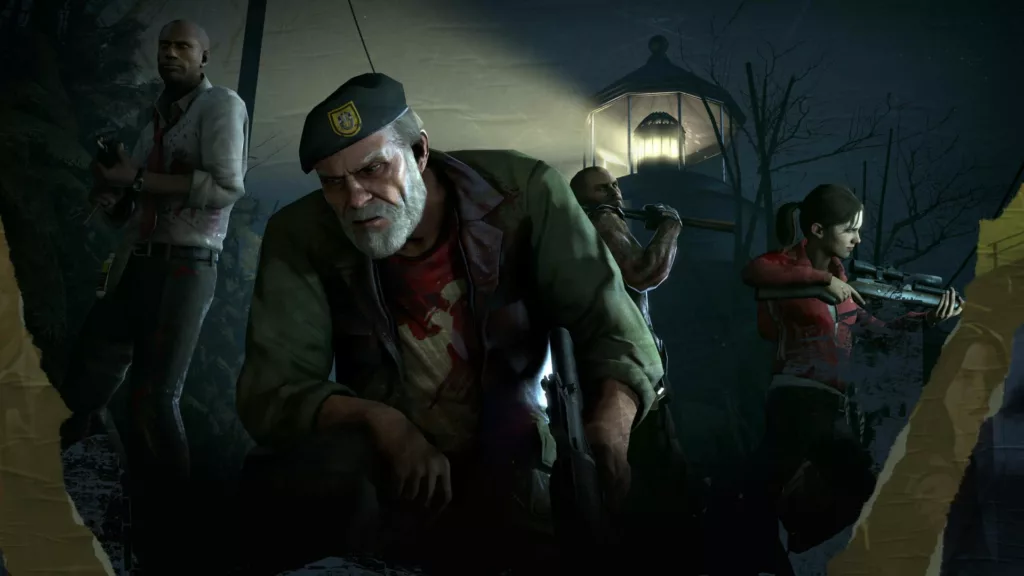 Around the same time that Treyarch incorporated zombies into World at War, Valve came forward with its own team-based approach to confronting the undead in Left 4 Dead. Teams of four players are pitted against hordes of zombies, their interactions governed by a revolutionary AI director. This innovative system dynamically adjusts the game's flow, resulting in a thrilling, highly replayable zombie shooter.
Valve built on this successful foundation just a year later with Left 4 Dead 2, amplifying the team-based experience while introducing a myriad of enhancements. The sequel brought in gameplay improvements, expanded campaigns, an array of new weapons (including melee), additional modes like Scavenge and Realism, and even introduced new types of zombies such as the Jockey, Spitter, and Charger. These enhancements make Left 4 Dead 2 not only one of the best co-op games to date but also a strong contender for the best zombie game ever created.
Dead Space Remake – Reviving the Fearful Masterpiece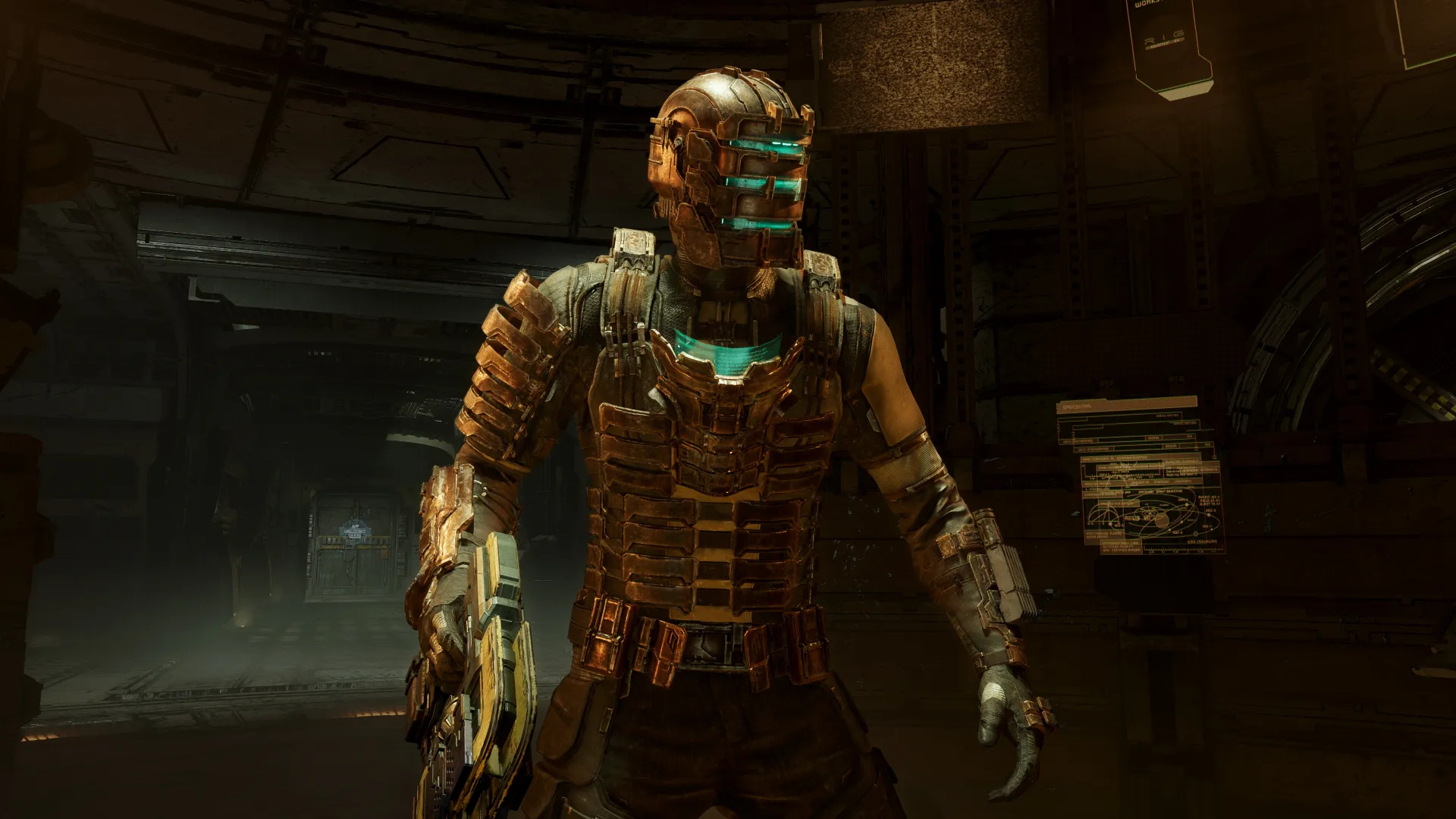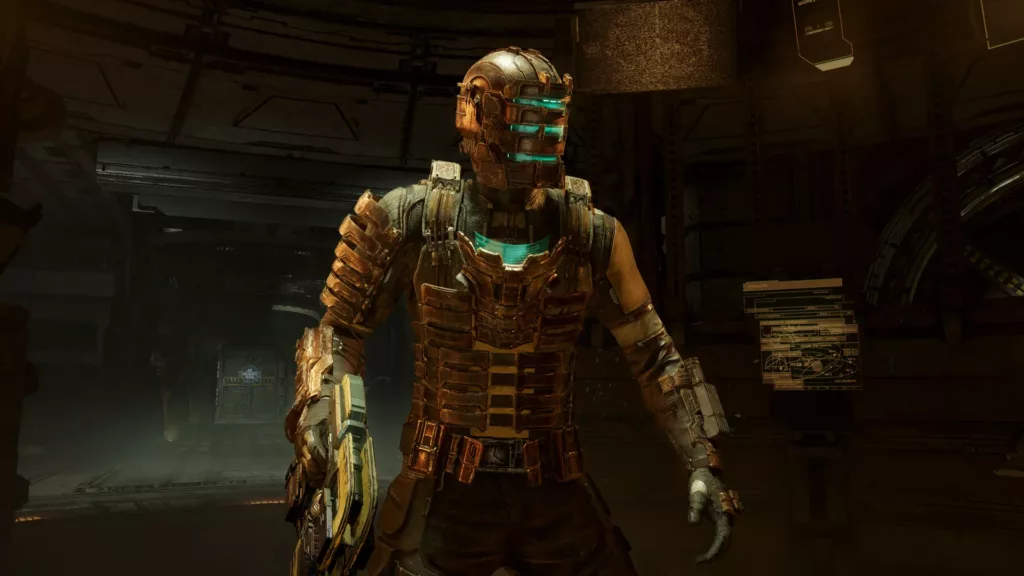 The original Dead Space is a classic in the survival horror genre, creating a decade-long legacy of fear and thrill among gamers. It was a marvel from the team at Visceral Games who managed to further enhance the experience with Dead Space 2. However, the journey took a downturn with Dead Space 3, which led to the series' unfortunate demise, followed by EA's decision to shutter Visceral Games.
So, when news broke that EA planned to breathe new life into Dead Space, gamers were understandably cautious, particularly since the original Dead Space team was working on a new project of their own. The reality, however, exceeded all expectations. The Dead Space Remake is an exceptionally faithful recreation of the original game, maintaining the atmospheric lighting, confined corridors, and immersive hud-less design that made the original so distinctive. But the remake isn't just a replica of its source material. It brings in notable enhancements from the original series, such as voice acting for the protagonist and advanced zero-gravity segments that allow players to float freely.
The remake also addresses some of the original's less popular features, like the frustrating turret section. Instead of sticking to the original's linear design, the remake introduces a modern, exploratory approach, inviting players to revisit previous locations for fresh challenges. The storyline also gets a revamp, with new twists that even seasoned Dead Space fans won't anticipate. If this remake is a sign of what EA has in store for future Dead Space games, they seem to be on a promising trajectory.
DayZ – Striving for Survival Beyond the Undead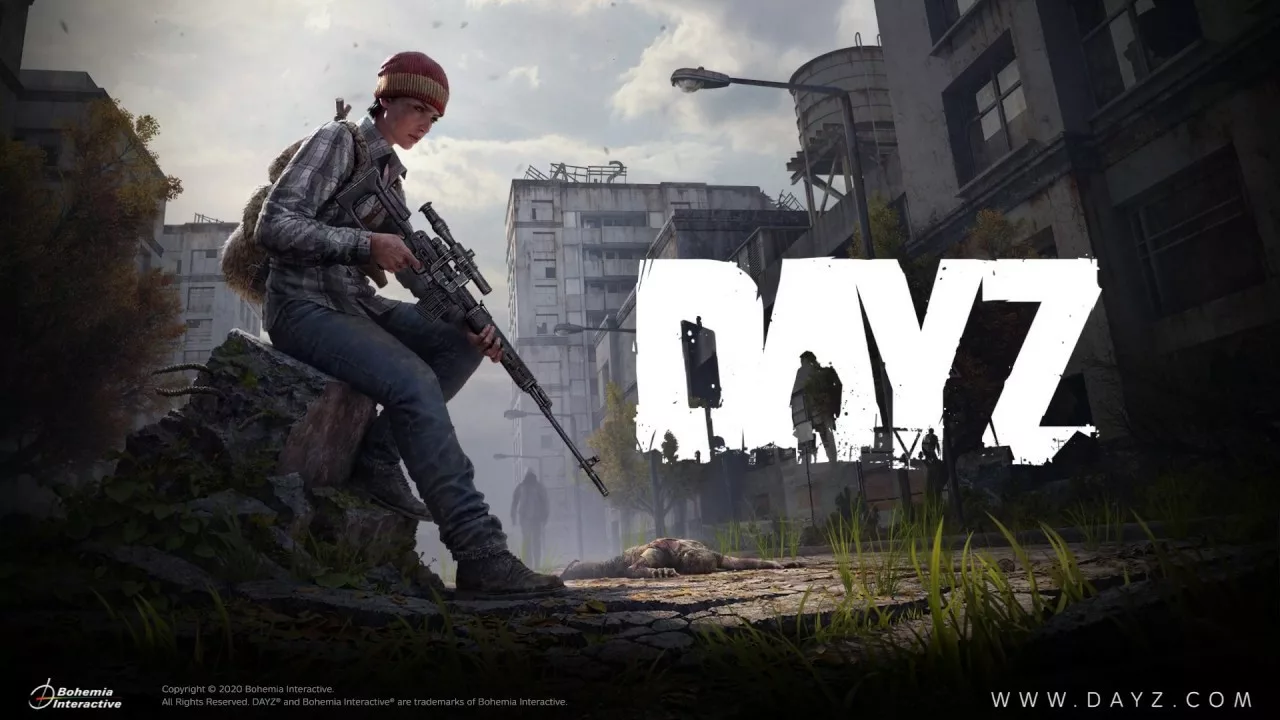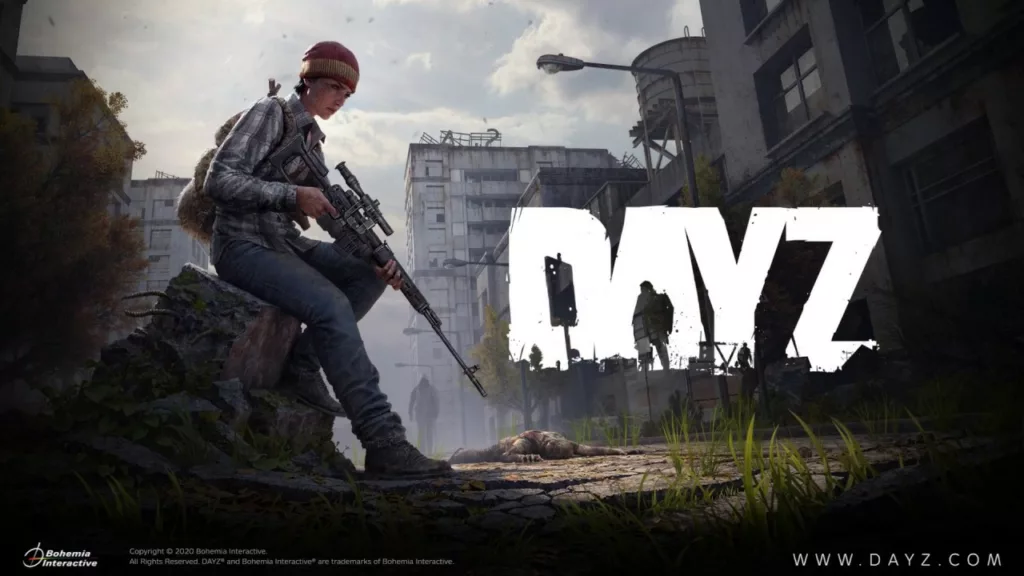 DayZ, despite testing the patience of its supporters with its arguably overextended Early Access phase, still manages to resonate with the reasons why the original mod gained so much appreciation. DayZ is more than just a survival simulation game; it's about living in a world where the constant dread doesn't solely stem from the undead.
During the initial survival stage, you'll find yourself bouncing from one location to another, such as greenhouses or gas stations, gathering supplies and avoiding confrontations. You'll find yourself assessing strangers, trying to read their intentions. Yet, as your survival relies more on soda and leftovers, DayZ begins to unfold. That greenhouse you found earlier could transform into a thriving farming plot, providing sustenance for you and passing traders.
This environment isn't solely about survival anymore, it has the potential to evolve into trading centers, expansive farms, and even thriving villages. While there's still a journey ahead to achieve this post-apocalyptic civilized dream, and yes, bugs and performance issues can gnaw at your patience, DayZ stands as more than a survival simulator, it's also a living simulation, offering a unique and immersive zombie gaming experience.
Dead Island 2 – An Escape from Development Purgatory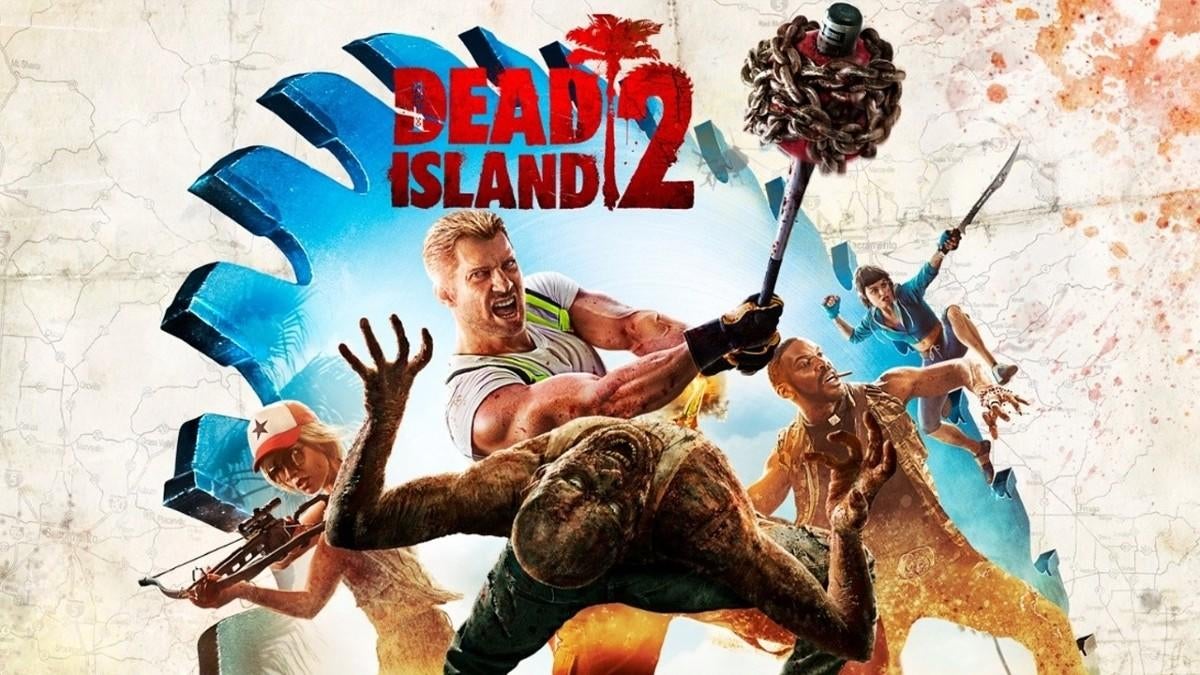 After years in development limbo, Dead Island 2 has finally emerged, claiming its rightful place among the best zombie games. As one of the six fearless slayers in Dead Island 2, you're immunized from the undead plague as you roam the scenic, yet ironically named Hell-A beaches. With your mission involving carving your way through endless waves of the undead, the journey becomes an exhilarating zombie extermination escapade.
The narrative tucked within the campaign isn't the main reason you're firing up this game. The game's main appeal lies in the myriad of ways you can dispatch zombies using a broad spectrum of Dead Island 2 skills and weaponry. To enhance your gameplay, we strongly advise checking out our Dead Island 2 fuses guide. These rare commodities can give you a head start, unlocking access to precious loot and valuable items, which can significantly facilitate your campaign progress.
The Walking Dead Season One – A New Approach to an Iconic Zombie World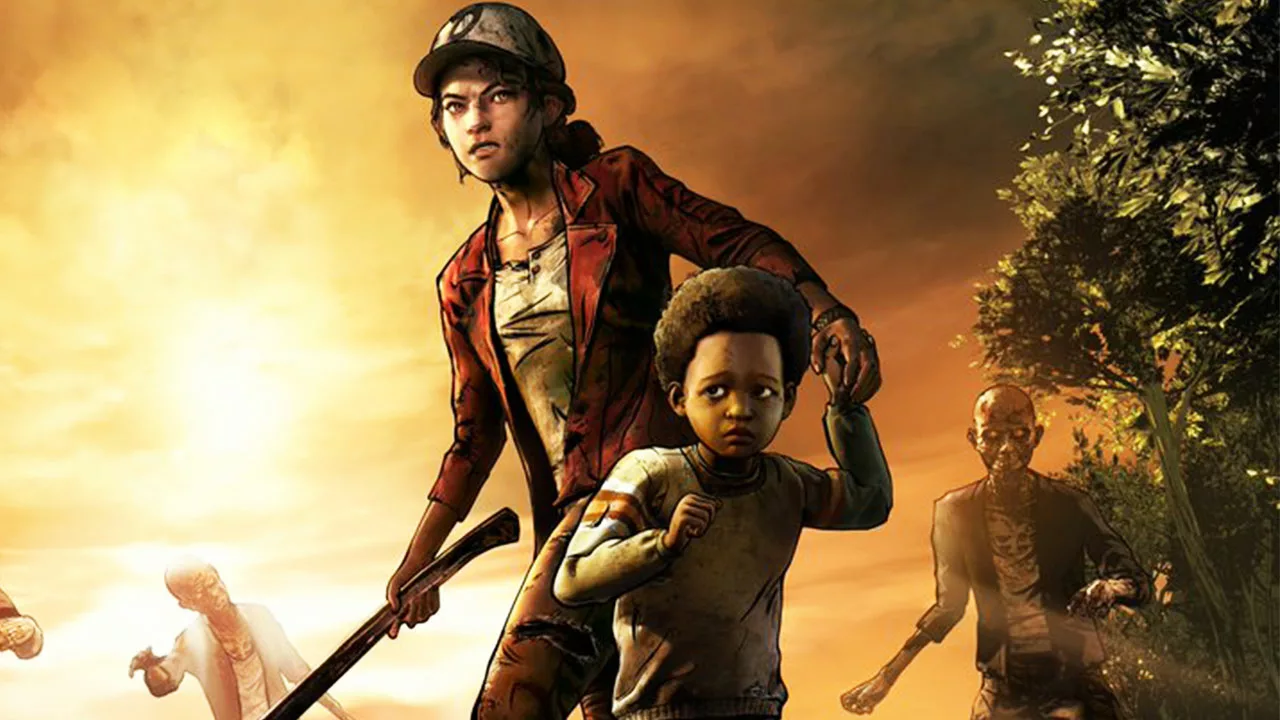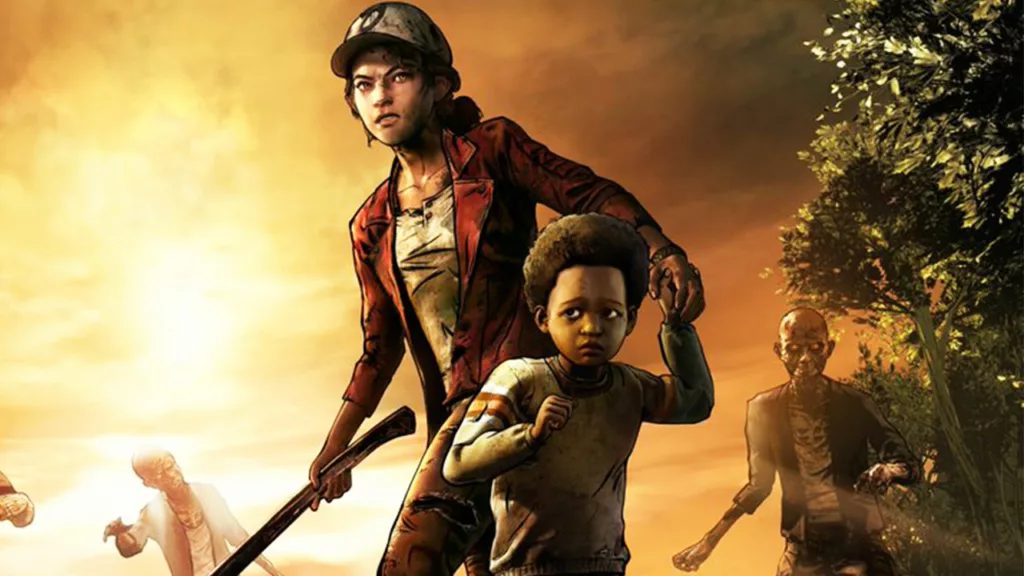 Originally, Telltale Games was known for creating licensed titles, digital card games, and point-and-click adventures, often blending these genres. However, they discovered their forte with narrative games, all thanks to their venture into one of the most celebrated zombie universes in popular culture. The Walking Dead, as expected, is set in the world portrayed in Robert Kirkman and Tony Moore's renowned The Walking Dead comic series.
Instead of featuring familiar faces like Rick Grimes or Daryl Dixon, the game introduces two new protagonists, Lee Everett and Clementine, who form a father-daughter bond in this post-apocalyptic world, striving to survive amidst zombies, bandits, and cannibals. This may sound familiar to fans of The Last of Us, but it's worth noting that The Walking Dead game presented this narrative concept first. Mechanically, The Walking Dead is a relatively straightforward game, involving environment interaction, timed dialogue responses, and Quick Time Events (QTEs) to propel the game.
However, its compelling storyline compensates for its simplistic mechanics, offering an emotionally charged narrative that keeps players hooked, encouraging them to replay the game, make alternative choices, and observe character development. Among the numerous entries in Telltale's The Walking Dead series, the inaugural season, which consists of five compact episodes, arguably remains the most impactful.
The Last of Us – An Unparalleled Post-Apocalyptic Journey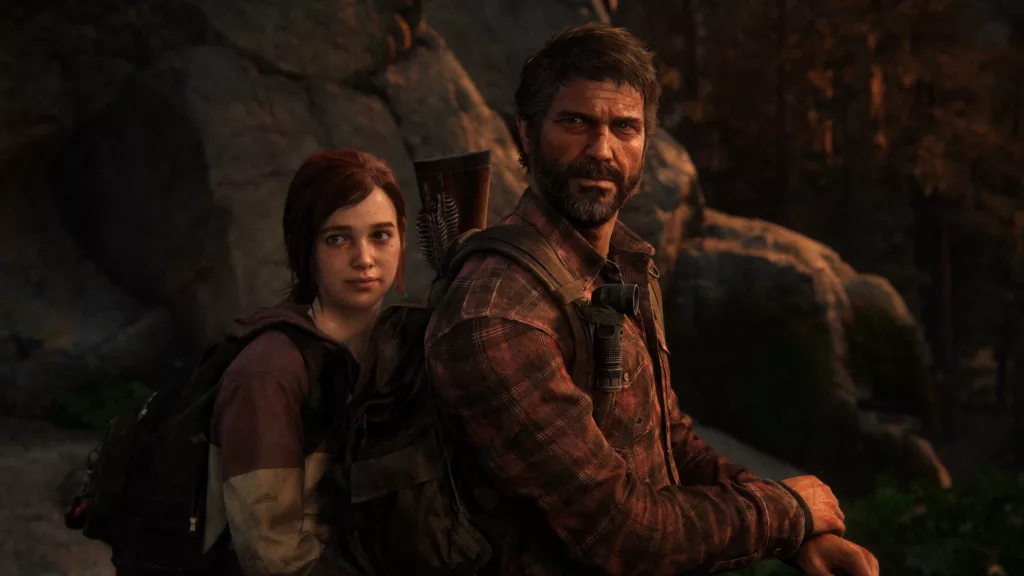 Almost six years after securing our 'Game of the Year' title for 2013, The Last of Us continues to hold its ground as one of the best zombie games ever created. The game whisks you on a treacherous coast-to-coast expedition across a luxuriant yet mostly abandoned United States. Alongside the infamous fungi-infected zombies ready to tear into your neck, the world brims with gun-wielding survivors, an oppressive government, and brutal insurgent factions.
One of the game's key highlights is journeying alongside a witty teen girl who oscillates between mocking you and saving your life. The bleak and intense journey of Joel and Ellie is set against the backdrop of dilapidated, eerie surroundings, which aptly establish the mood for the stealth/survival gameplay. This amps up the tension to almost insurmountable levels. This is far from your run-of-the-mill shoot-'em-up zombie game. Here, you're obliged to outwit mightier adversaries, ration your ammo, and search for vital supplies.
The adrenaline-filled sequences allow you to palpably feel each bone-shattering, face-pounding strike, while the dramatic moments are incredibly moving. For those seeking the definitive zombie survival encounter, The Last of Us stands out as the optimal choice. Its sequel, The Last of Us 2, is equally deserving of a spot here, but appreciating the second installment hinges on experiencing the first. You can do so through its improved and revamped version, The Last of Us: Part 1, which was released towards the end of 2022.
Resident Evil 4 Remake – A Reinvention of an Iconic Classic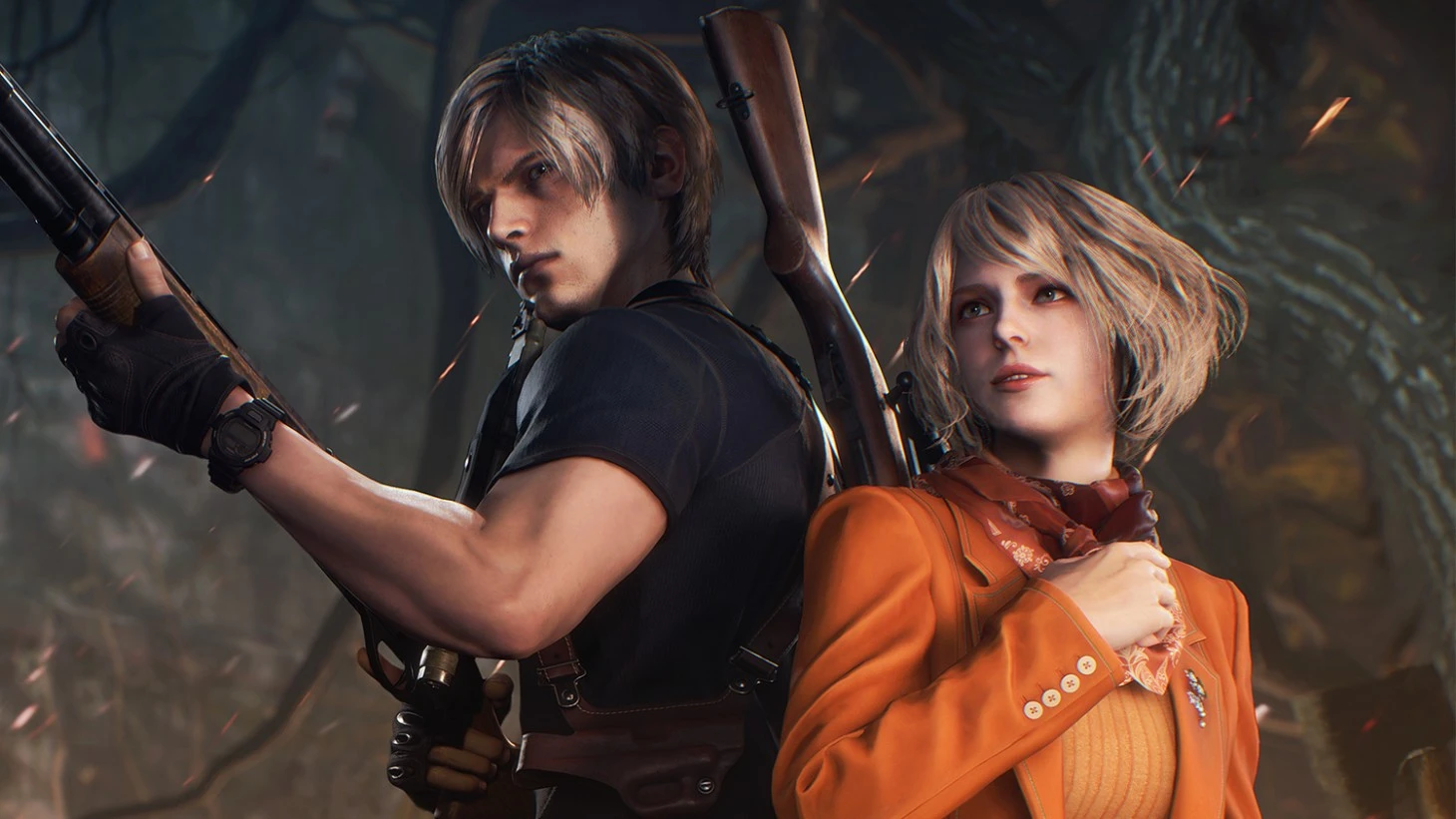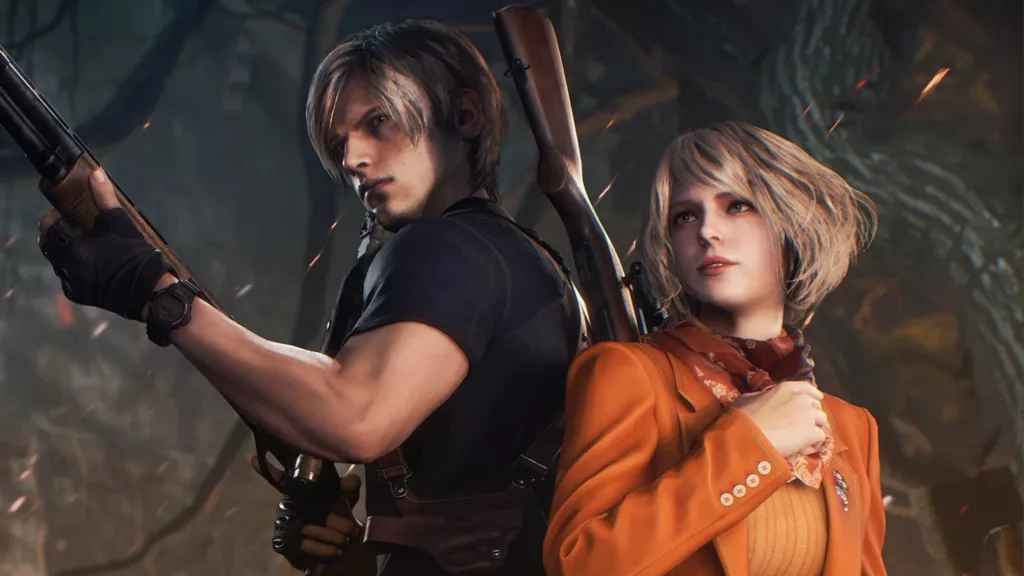 Capcom has once again demonstrated its prowess by delivering a tremendously successful remake, this time breathing new life into one of the most cherished games in history. The Resident Evil 4 Remake may not showcase traditional zombies as in the trilogy that preceded it, but the plague-infected villagers present arguably offer a more terrifying challenge than their forerunners.
The first playthrough of Resident Evil 4 Remake is rife with hair-raising moments, thrilling pursuits, and numerous instances where you're left clutching onto the last few rounds in your ammo pouch after intense confrontations. Using your Resident Evil 4 Remake unlockables, future playthroughs can help you swiftly advance through the game, aiming for the coveted S Rank.