Station to Station is a new railway construction and management puzzle game from indie developer Galaxy Grove. After finding success with their retro arcade game Valhalla Hills, Galaxy Grove tries their hand at a more relaxing, voxel-based experience with Station to Station. The premise is straightforward – players must build train track routes between different buildings and cities to deliver resources and complete levels. However, with clever map designs and challenging objectives, connecting everything efficiently can prove to be an addictive brain teaser.
With its bright, chunky voxel art style and charming landscapes, Station to Station creates a warm and welcoming atmosphere. The gameplay revolves around linking production buildings like farms and factories to the towns that require their goods. As you expand the networks, bringing materials from source to destination, the world gradually springs to life with color and activity. Despite the simple foundation, connecting optimal railways on each map leads to quite a strategic puzzle as the complexity ramps up across the campaign.
Overall, Station to Station delivers a polished and inviting railway construction challenge that focuses on calm, thoughtful play. The satisfying gameplay loop of efficiently linking up supply chains to meet level goals provides a steady sense of progression and accomplishment. With an aesthetic that oozes charm and puzzles that strike a great balance between complexity and accessibility, Station to Station is recommended for any fan of railway management or relaxing world-building puzzles.
Satisfying Supply Chain Puzzles
At its core, Station to Station revolves around constructing train routes to deliver resources between production buildings and towns. Each level starts with various facilities like farms, factories, and mines already placed on the map. Your goal is to connect these nodes with railway tracks and stations so that the required resources can reach the destinations needing them.
For example, one early stage may have a dairy farm, cheese factory, wheat farm, mill, and bakery all separated on the map with a town in the center needing bread and cheese. You must analyze the supply chains and link the dairy to the cheese factory, the wheat farm to the mill, and finally connect the mill and cheese factory to the town. Each time you successfully enable a new resource delivery, that building will animate with life and spread color across the landscape.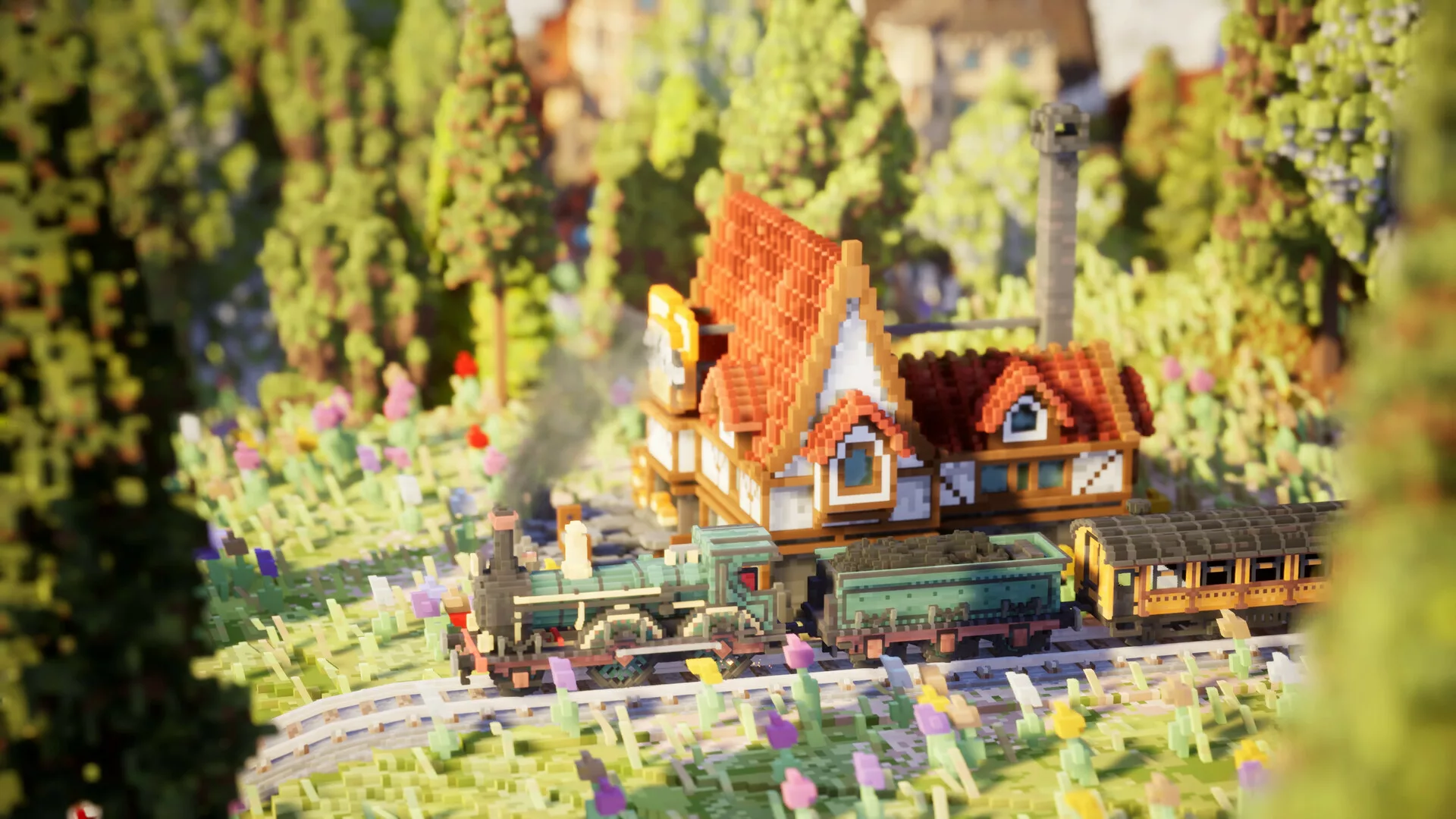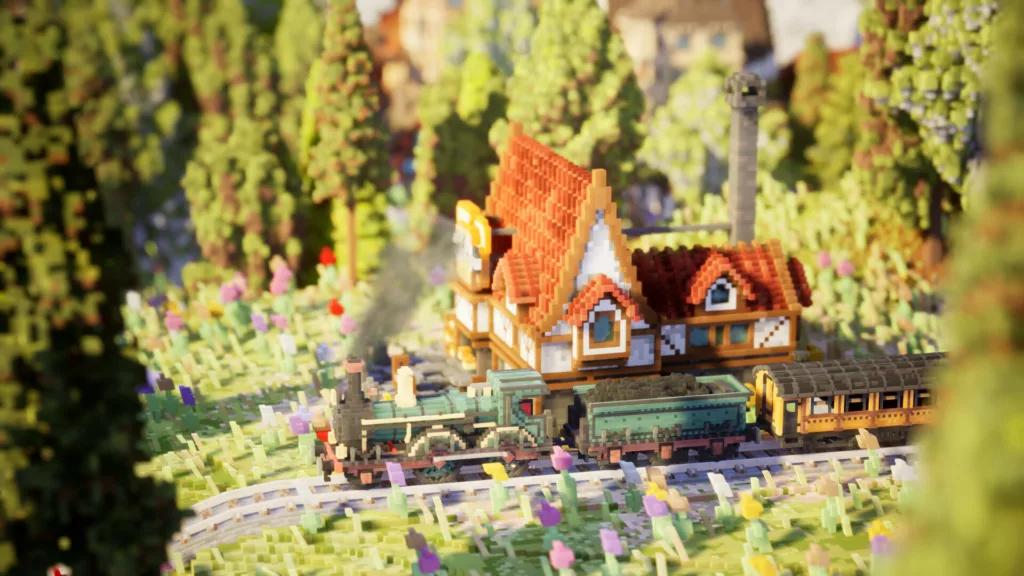 As you progress through over 30 handcrafted levels across unique environments, the puzzle complexity gradually increases. More resource types get introduced, like tools, furniture and water, requiring longer and more intricate supply chains. You'll also need to eventually place building sites yourself, optimizing their positioning to allow efficient rail access. Random bonus objectives like earning a target amount of money or constructing long track lengths also provide optional challenges.
Solving each railway puzzle involves carefully planning the most efficient routes and station placements to meet level goals. Since you can't demolish or move tracks once placed, you have to plot ahead wisely while adapting on the fly. Going over budget due to poor planning requires reloading an earlier checkpoint to retry, incentivizing smart step-by-step growth. The cognitive challenge strikes a nice balance – tough enough to rewire your brain but not so demanding as to ever feel frustrating.
Adding further strategic depth is the card system, which unlocks special modifiers for your rails. Cards like Cheap Tracks or Heavy Freight can optimize certain routes for higher profits and enable more elaborate solutions. Using these limited boons at key moments provides another layer of engaging decision making. The combined railway construction and resource management gameplay forms an addictive loop where reaching new milestones grants that mental buzz of accomplishment.
For added variety, a Custom Game mode lets you handcraft maps with different environments and randomized building sets. You can also tailor the difficulty and ruleset to your liking. An Unlimited Money option for stress-free creativity is a nice touch. Alongside the 30+ campaign levels, this customizable mode makes Station to Station an endlessly replayable railway puzzler.
With its serene presentation and steadily increasing challenge, Station to Station delivers engaging railway puzzles that strike a perfect balance of complexity and accessibility. Constructing an efficient transportation network level after level provides a steady sense of progression and satisfaction. The gameplay consistently hits the sweet spot between mental challenge and relaxing world building.
A Charming Voxel World Brought to Life
One of Station to Station's biggest strengths lies in its visual presentation and audio design, which blend together to create an incredibly charming experience. The bright and colorful voxel-based graphics are exceptionally well crafted, bringing the game's environments to life beautifully.
The attention to detail across the blocky 3D landscapes is impressive – trees and foliage sway gently, while animals like horses and birds animate the world. The buildings also have their own distinct voxel architecture depending on the type, from the cozy cottages in rural villages to the smoke-billowing factories.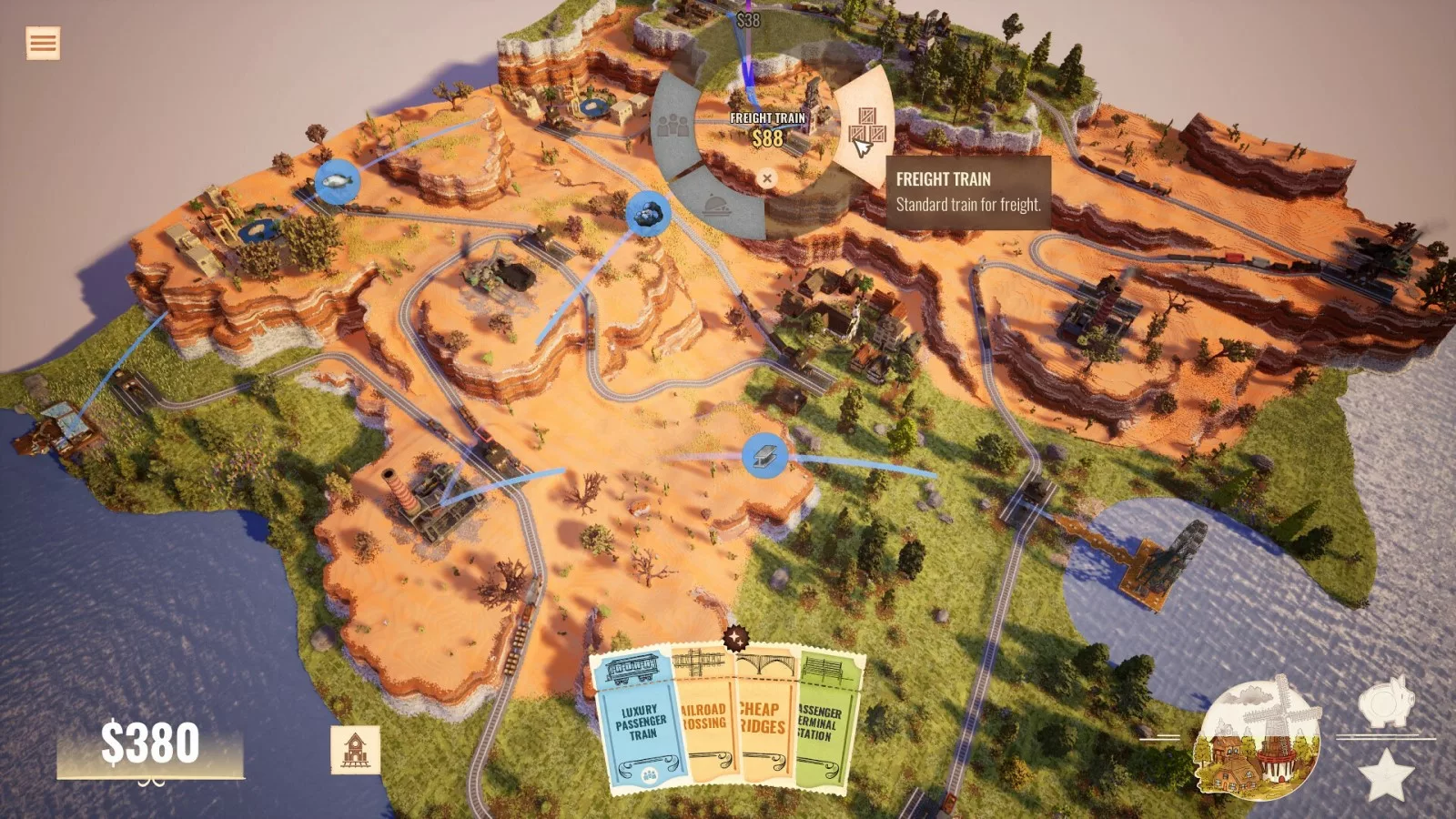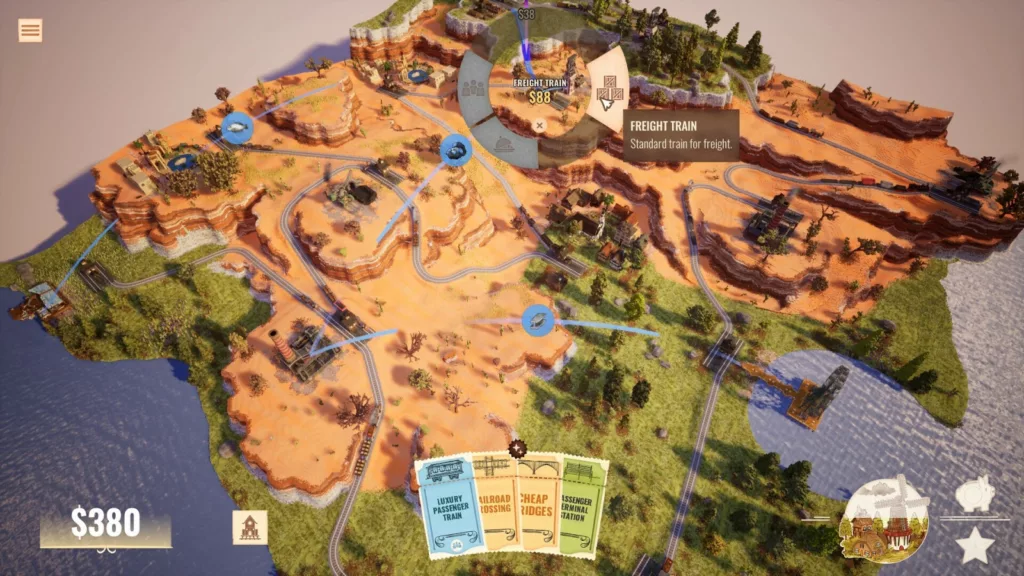 Seeing everything come together as you link up supply lines is highly rewarding, with each completed connection radiating waves of color and vegetation across the landscape. Watching your rail networks breathe life back into the world as you progress through the puzzles is incredibly satisfying.
The lighting also deserves praise, providing atmospheric touches like the warm glow of sunset over the mountains or the shimmering water of lakes and rivers. Each area has small environmental touches too, like changing seasons in the grasslands or swaying palm trees in the desert. It's clear every pixel has been placed with care.
The audio perfectly complements the pastoral visuals with a serene soundtrack that ebbs and flows organically around your building efforts. Gentle chimes mix with peaceful guitar melodies that swell in a triumphal chorus with every milestone met. The environmental sound design is also great, with chirping birds, babbling brooks and the satisfying clackity-clack of your trains.
It all combines to make Station to Station an absolute joy to look at and listen to. The vivid voxel art pops with color and personality while the adaptive soundtrack rewards your rail-building progress. Exploring the landscapes up close or watching your rail network animate everything with light reveals an impressive attention to detail. The soothing sights and sounds are critical to the game's cozy and relaxing atmosphere.
Plenty of Puzzles to Keep You Chugging Along
For a relaxing puzzle game, Station to Station packs some surprisingly robust content to keep players chugging along the rails for hours. The core campaign features over 30 handcrafted railway puzzles spread across 6 different environments. Each themed world contains 5-6 levels, providing great variety as the challenge ramps up.
The biomes include sunny grasslands, fall forests, snowy mountains, desert mesas, tropical coasts, and moonlit valleys. Every new world brings fresh visual flairs and charm to admire. Completing the campaign takes around 8-10 hours for most players, providing a healthy puzzle playtime for the price. Those seeking an extended railway challenge can easily double their play duration chasing bonus objectives.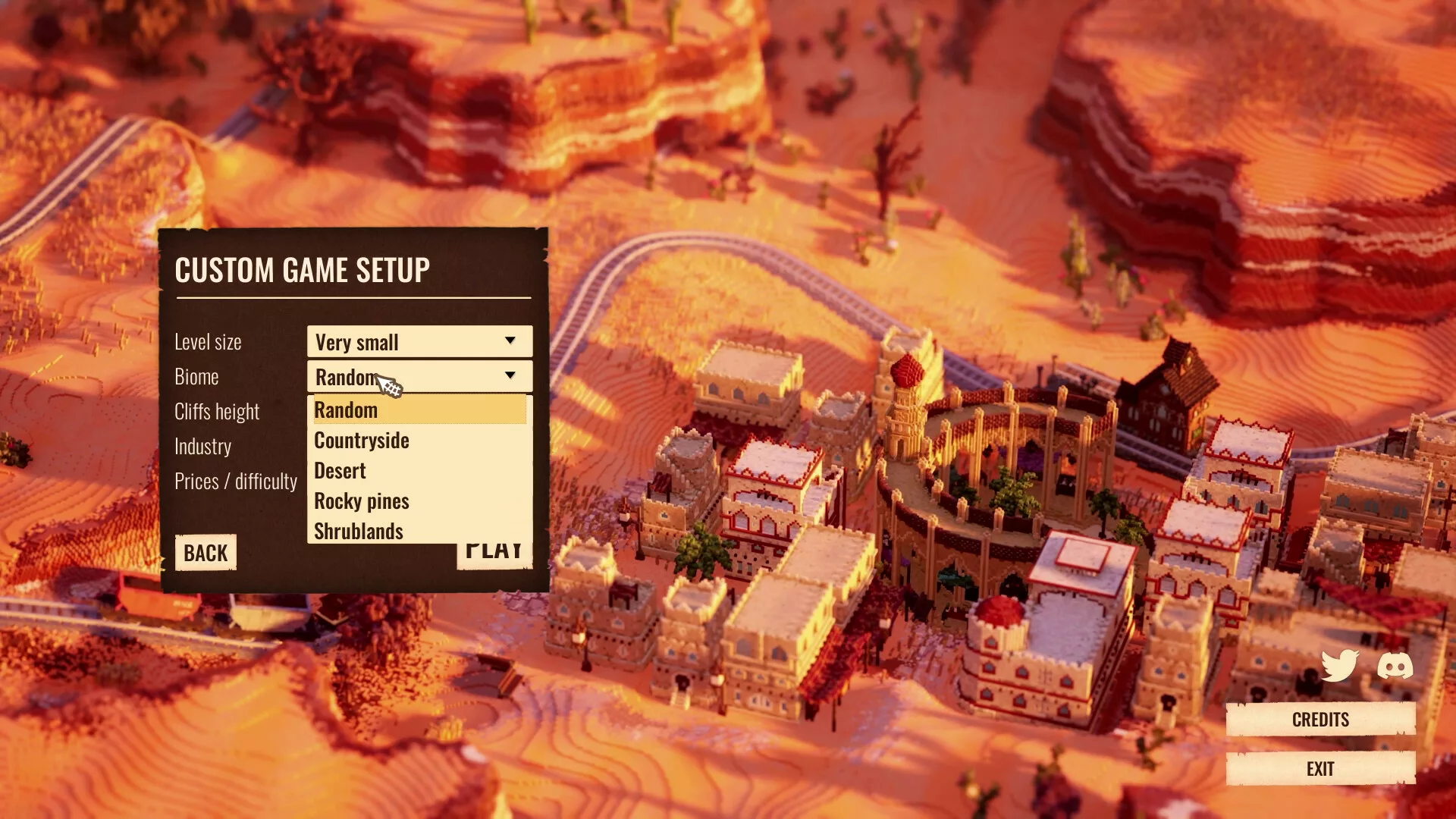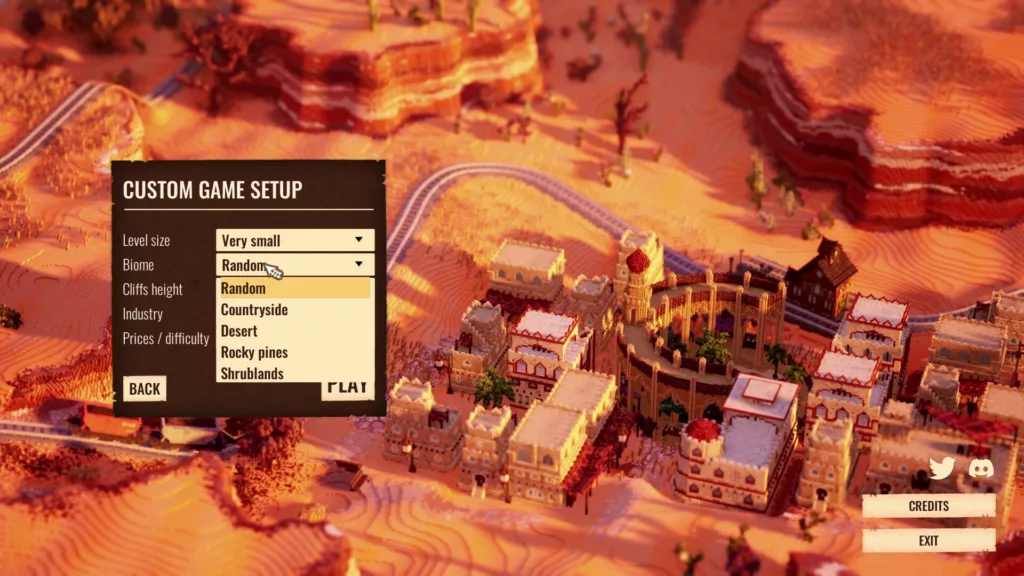 Each level comes with optional goals to pursue for extra rewards. Meeting financial targets or completing certain track lengths/shapes adds fun replay value. Trying to optimize solutions to hit these challenges can push your railroading skills further. The achievements also encourage revisiting levels, like earning a 5-star rating on every stage or finding every hidden animal across the worlds.
Beyond the campaign, the Custom Game mode adds near infinite replayability. You can completely customize the environment, industries, resources, starting funds, and more to craft your own railway puzzles. Want to build a sprawling supply chain metropolis in the mountains? Go for it! Feel like relaxing with unlimited money? You can enable that too. The possibilities are nearly endless.
Smaller details also help bolster the content longevity. Tiny animated details like the townsfolk commuting to work on your passenger trains or the ducks swimming beside bridges make levels enjoyable to revisit. Unlocking new locomotive models and railcars for completing certain objectives adds a nice sense of progress. The experience staying fresh and surprising despite the simple foundations is quite impressive.
For a modestly priced indie puzzle game, Station to Station boasts an admirable amount of quality content. The 30+ campaign levels set across diverse worlds provide a meaty starting challenge to sink your teeth into, with bonus objectives and achievements adding replay incentive. The unlimited possibilities of Custom Game then deliver near endless railway construction joy. Even after dozens of hours you may still be discovering new handcrafted puzzles. It's a testament to the engaging core gameplay loop.
Accessibility Options Are Unfortunately Limited
While Station to Station succeeds as an engaging and relaxing railway puzzler, accessibility options unfortunately seem to have been left sitting on a side track. For a modern puzzle game, the lack of accessibility settings is disappointing.
A few basic customizations exist like changing languages and customizing graphics settings, but robust options are absent. There are no difficulty levels to lower barrier to entry and no gameplay assists for disabled players. Support for visual impairment through screen reader support, high contrast modes or text size adjustments are also missing.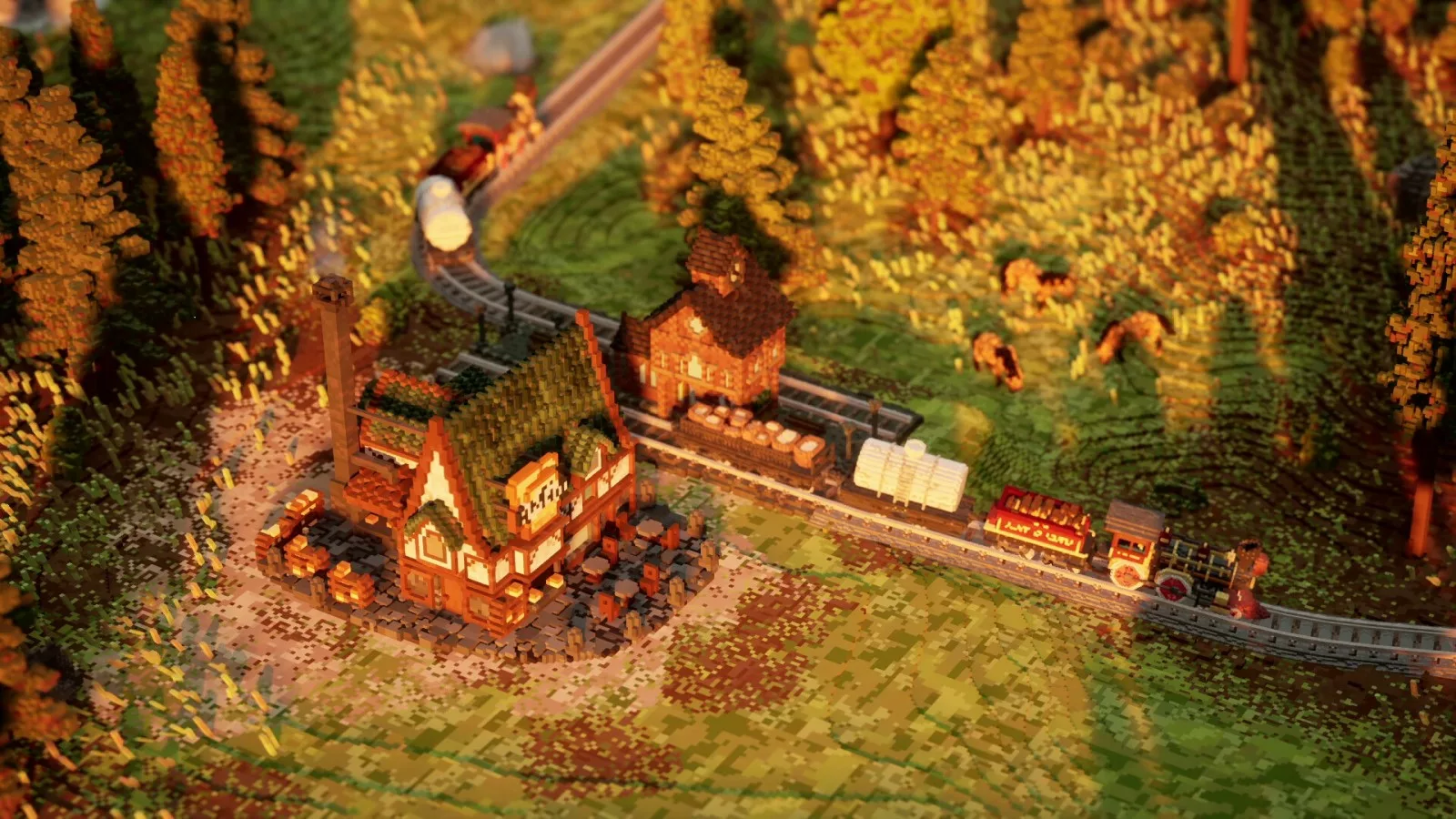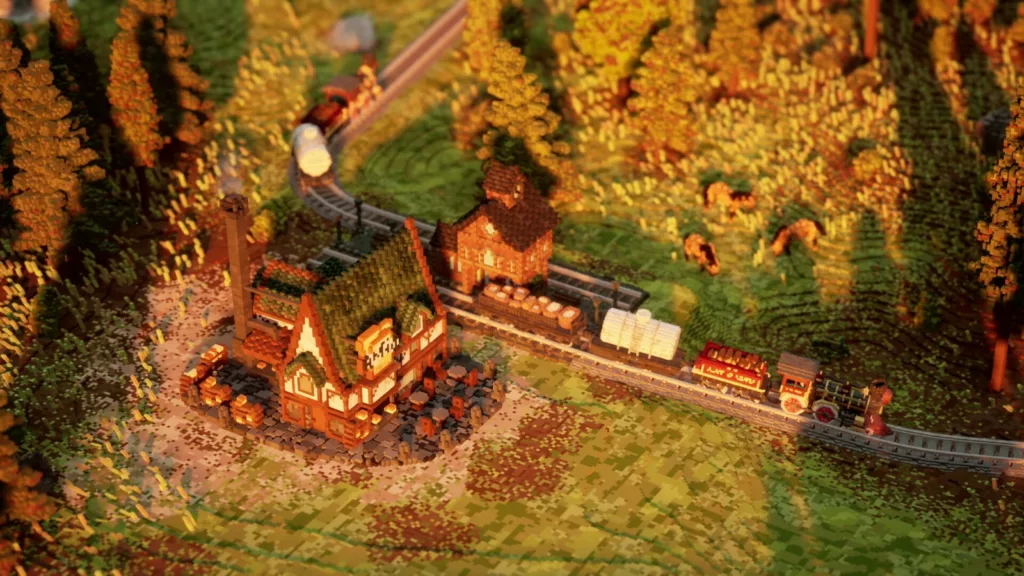 Station to Station's gameplay does not rely heavily on precise timing or quick reactions, which helps avoid excluding players with motor impairment. Full controller support also provides an accessible alternative to mouse/keyboard controls. However, more could still be done to enable gamers of all abilities to enjoy the experience seamlessly.
The addition of difficulty levels, gameplay assists like extended time limits or undo functions, visual assistance modes, and fully customizable controls would go a long way in improving accessibility. Level design that avoids reliance on audio cues and text size options for easy legibility would also help increase playability.
For a puzzle game focused on thoughtful construction and positive relaxation, it's disappointing to see Station to Station fall short on including disabled players. While still playable for many, adding more accessibility options should be a top priority for the developers to enable the broadest audience to enjoy the game comfortably. With some thoughtful additions, Station to Station could become one of the most accessible and addictive sandbox puzzle games available.
A Must-Play Puzzle for Railway Fans
At its core, Station to Station gets almost everything right about the railway construction genre. The voxel visuals are gorgeous, the puzzle design is superb, and the relaxing atmosphere is perfectly executed. It nails the satisfying gameplay loop of efficiently linking stations to resources and towns. Despite some shortcomings like limited accessibility, the sheer quality of the core experience outweighs the negatives.
Compared to other acclaimed railway games like Railways and Mini Metro, Station to Station stands out for its warm inviting world, steadily increasing challenges, and wealth of content. The puzzles strike a perfect balance between satisfactorily solvable and enjoyably complex. Where similar titles might rely too much on unpredictability or brutal difficulty, Station to Station keeps the focus on calm, strategic thinking.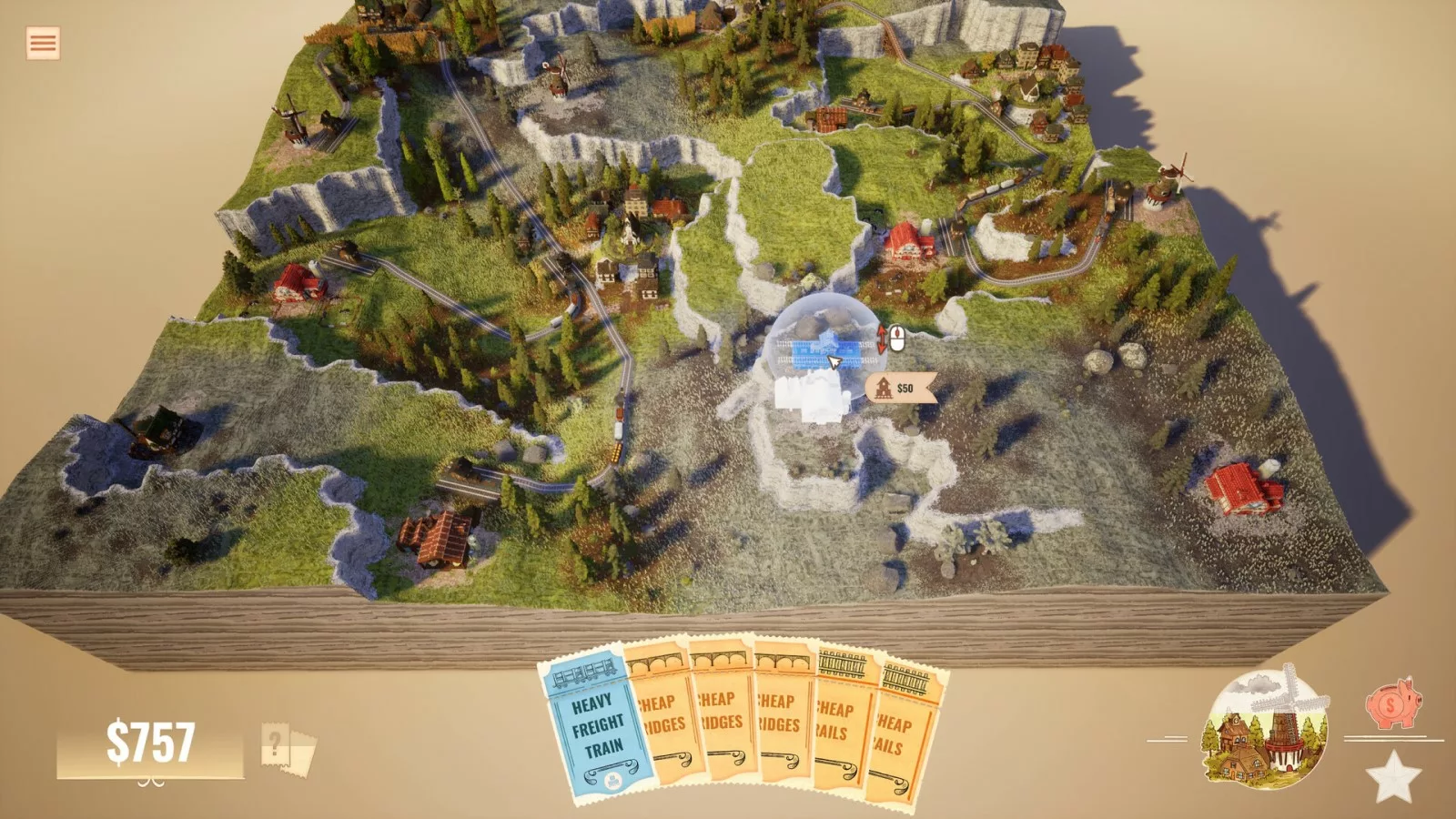 The result is an incredibly addictive game that sustains engagement across countless hours. The pacing stays ideal – new concepts and wrinkles are introduced at the perfect pace as you rebuild civilization with your expanding rail networks. Combined with the delightful animations, audio design, and unlockable rewards, each session leaves you feeling peaceful and accomplished.
For railway management fans, Station to Station should absolutely not be missed. The sheer quality of the core construction gameplay loop makes it easy to recommend to any fan of transportation puzzles or world-building sims. The relaxing tone makes it suitable for all ages and the cheerful atmosphere can brighten any mood. While the lack of accessibility options is an unfortunate oversight, the game remains highly playable for many thanks to simple controls and untimed challenges.
In summary, Station to Station delivers an immensely polished and addictive railway puzzler brimming with charm. Construction simulation fans will find it irresistible, while anyone seeking a calm, engaging puzzle experience should find hours of enjoyment. It achieves the perfect balance of tranquil atmosphere and satisfying cognitive challenge. For a $20 indie puzzler, the amount of content and attention to detail is incredibly impressive. If building intricate rail networks through idyllic countrysides sounds appealing, Station to Station will be a first class ticket to relaxation.
The Review
Station to Station
Station to Station is a must-play puzzle game for anyone seeking a polished, charming, and engaging brain teaser. With its smart railway construction challenges and soothing presentation, it achieves a perfect balance of relaxation and cognitive reward. While the lack of deeper accessibility options is disappointing, the sheer quality of the vibrant voxel world and expertly designed supply chain puzzles still make Station to Station easy to recommend. For railway simulation fans or those simply seeking a cozy, pretty puzzler, this is a first-class ticket to enjoyment.
PROS
Satisfying core puzzle loop of building efficient rail networks
Relaxing, inviting art style with great attention to detail
Steadily increasing challenge and new concepts introduced at a good pace
Charming animations and adaptive music bring the world to life
Over 30 handcrafted campaign levels provide robust content
Unlimited custom game mode offers near endless replayability
Optional objectives and achievements encourage replay
Simple controls easy to pick up for all skill levels
CONS
Lack of accessibility options limits disabled accessibility
Can't demolish tracks once placed, requiring checkpoint reloads
Environment types don't have greater impact on puzzle strategy
Main campaign may be too short for some players
Custom mode relies on randomness rather than guided challenges
Supply chain mechanics could be taken deeper for added strategy
Lack of narration or characters makes the world feel empty at times