There is no substitute for cargo space. Well, unless it's even more cargo space. Families, commercial travelers, couples, and singles with elaborate hobbies need a large trunk volume. But it doesn't have to be a van or a bus.
Nor does it have to be an SUV. They are heavy and tall, which affects fuel consumption and agility. That leaves the station wagon. The only drawback is that station wagons need more length than vans to offer the same amount of space. An important factor when looking for a parking space.
Benefits of large station wagons
In the following, we will take a quick look at some of the advantages of the station wagons:
Large trunk volume, often low loading edge
Good rear-seat space
Lower profile, improved aerodynamics compared to vans or SUVs
Comparatively low weight, lower center of gravity
More agile than vans or SUVs of similar size
More economical than SUVs or vans of similar size
Because it is not a special achievement to get a lot of trunk volume over the length of the vehicle, we do not simply crown the one with the largest trunk volume as the "largest station wagon" in our top 7 largest station wagons. Instead, we've chosen the one with the best liter-per-meter ratio.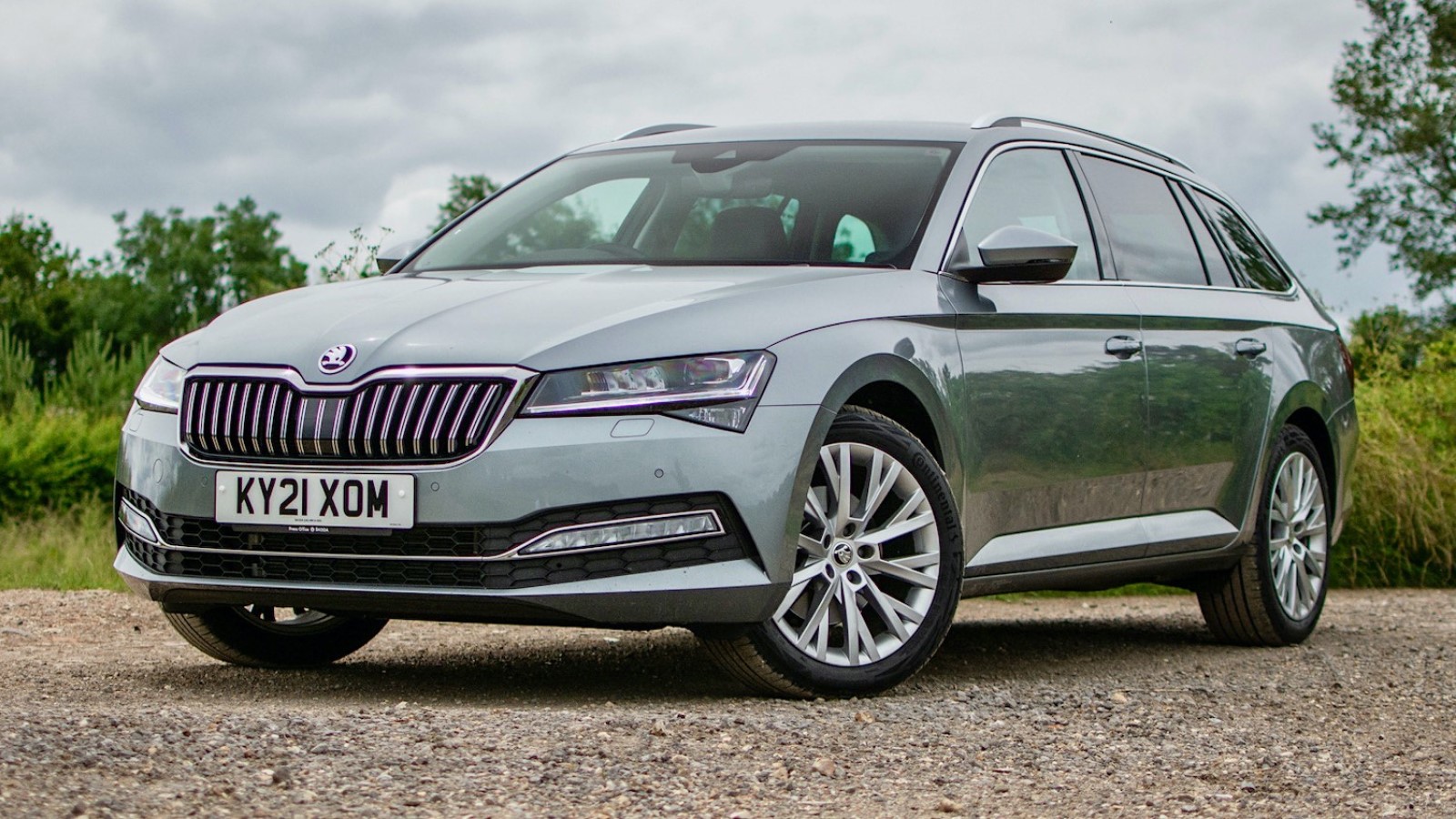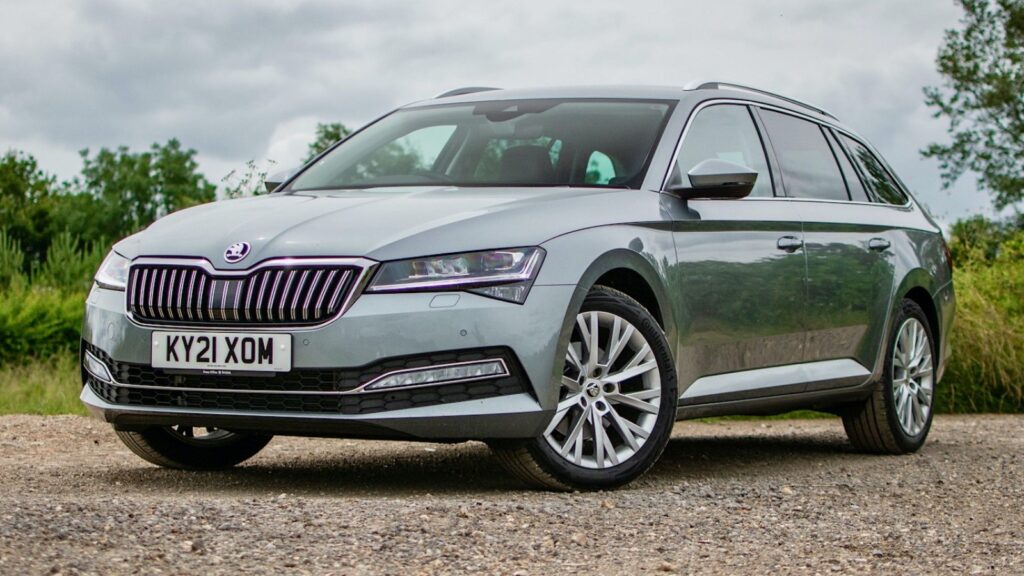 The Skoda Superb leads our ranking nevertheless as expected. If you have ever sat in the largest station wagons on the market know that there is plenty of space in these cars. Not just in the trunk but also the back seat. Legroom like in a chauffeur-driven sedan and a cargo area where you can get lost. These are the hallmarks of the Superb Combi.
That Skoda can fit so much space into a comparatively moderate 4.86 meters gives the Czech and technical brother of the VW Passat Estate a secure first place. It is the largest station wagon in absolute terms with 1,950 liters and, with 2.493 liters, takes the lead by a wide margin in the quotient of length and trunk volume.
The Superb also has good suspension and steering, is technically up to date, and has a pleasant ambience that doesn't cause any problems in terms of design. That makes it a mass-appeal choice for almost everyone. The latest and greatest electronic features from the parent brand Volkswagen are not yet to be found.
However, there is modern assistance and plenty of connectivity. Prices for new cars start at just under 30,000 euros for the 150-hp gasoline engine. The Skoda is basically stable in price on the used car market. However, Skoda launched a facelift in 2019. Thus, pre-facelift models could drop in price. Nevertheless, this is no bargain, but will remain well sellable the large station wagon.