Coating and car paint protection materials are not something new. However, until now, their producers have had to make some compromises. Free molecular motion materials, which can regenerate themselves, have tended to have high self-repair performance, but also have relatively low durability.
Conversely, high-hardness, high-durability materials tended to have an extremely poor ability to regenerate.
In the meantime, a team of Korean researchers including Dr. Jin Chul Kim, Dr. Young il Park and Dr. Ji-Eun Jeong from the Korea Institute of Chemical Technology (KRICT) have developed a transparent material that requires no compromises.
It has a very similar performance to current commercially used protective coatings, yet allows regeneration using only sunlight.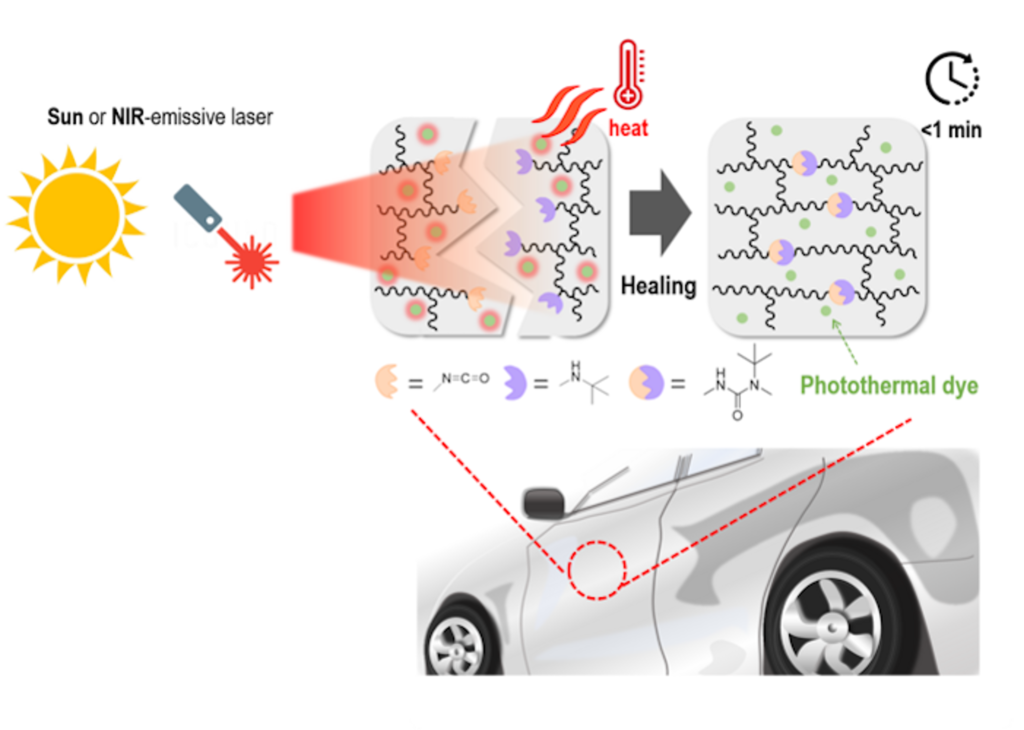 If a tile crack appears on the surface of the protected object, once exposed to the sun, the paint will "melt," coating the defect within 30 minutes.
The increased temperature of the new protective material allows it to regenerate on its own by re-dissociating and recombining the chemical bonds in the polymer structure.
The research team from Korea also faced the challenge of making the protective coating not too sensitive to light so that it would not run off the vehicles. For this, photothermal dyes were used, which can absorb only near-infrared light.
This is about 10 percent of the visible light spectrum. Sufficient to take advantage of self-healing, yet not enough to make the protective layer watery.
Researchers predict that the new material will be used in the future to coat vehicles, as well as electronic devices such as smartphones and computers, and construction materials.