Morbius, directed by Daniel Espinosa, made headlines as one of the most notable box office flops of the previous year. Despite its costly budget of nearly $80 million, the film only managed to earn a disappointing $167 million. Its reception was met with a wave of ridicule, spawning a plethora of memes and causing a public backlash against the film's distributors for re-releasing it in theaters.
Comparisons to the more successful "Venom," which earned twice as much as Morbius, only added to the disappointment. This year's list of box office failures is filled with an array of high-budget fantasy films and animations that failed to meet expectations. These costly productions, both original and spin-offs, struggled to find success due to a variety of factors such as a difficult period for cinema releases and changes in distribution models, as well as unsuccessful marketing strategies.
These failures have raised concerns for studios, with many predicting that it could lead to a decline in the quality of animated films. Ambitious projects also suffered a setback in 2022, and the list of films that recorded losses is a long one. It's clear that the film industry is facing challenging times and studios will have to adapt to the changing landscape of film distribution and consumption to stay afloat. In the following, we are going to introduce 15 biggest cinematic failures of 2022.
15- Moonfall (2022)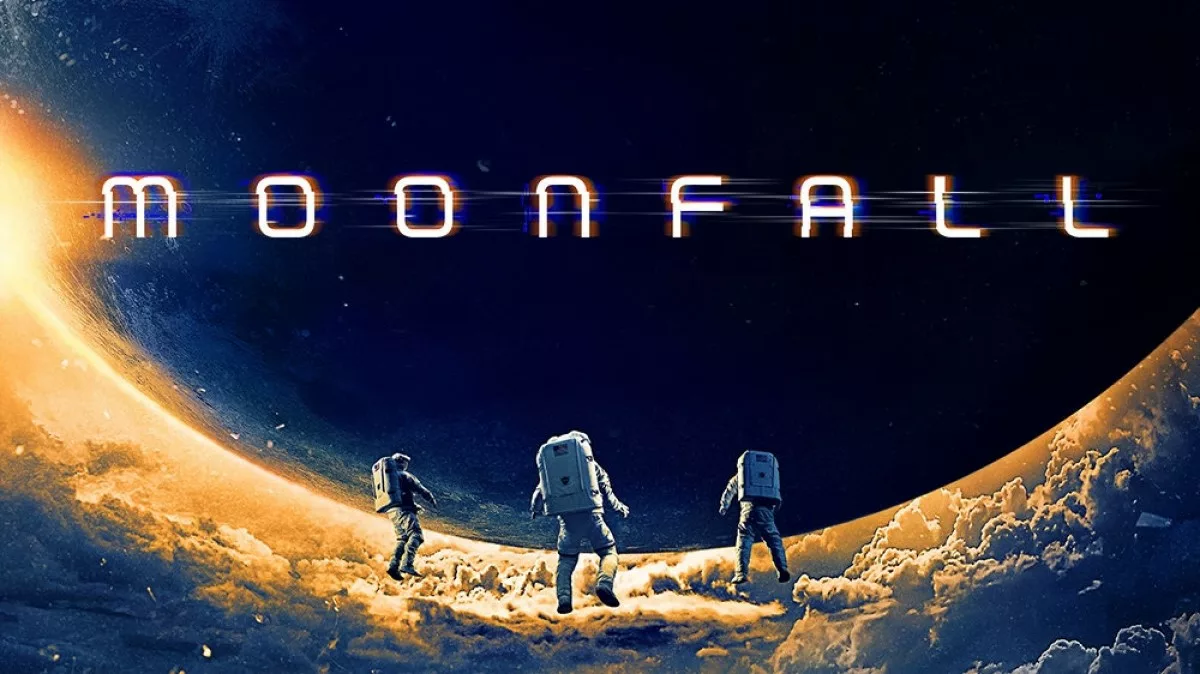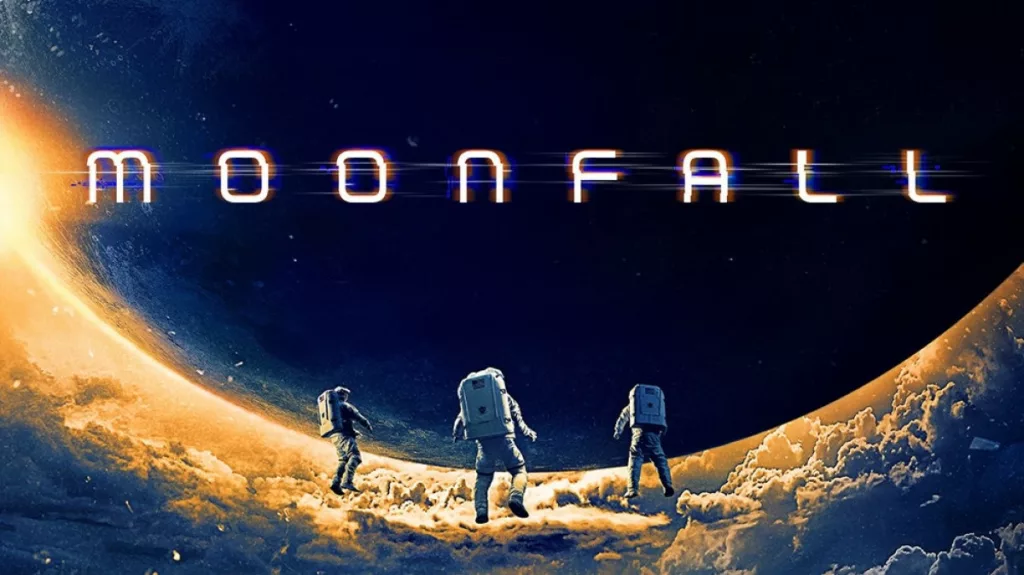 Roland Emmerich's film, with a budget of nearly $150 million, faced a disappointing performance at the box office, earning only half of its budget. To add to the disappointment, it received generally disastrous reviews, with many critics labeling it as "the dumbest science fiction film in recent years." Despite its shortcomings, the film's absurdity and failure may one day earn it a cult following.
However, it cannot be denied that the film resulted in a significant financial loss for those involved. The film serves as a cautionary tale for the movie industry, highlighting the importance of careful consideration and review before investing such a large budget in a project.
14- DC League of Super-Pets (2022)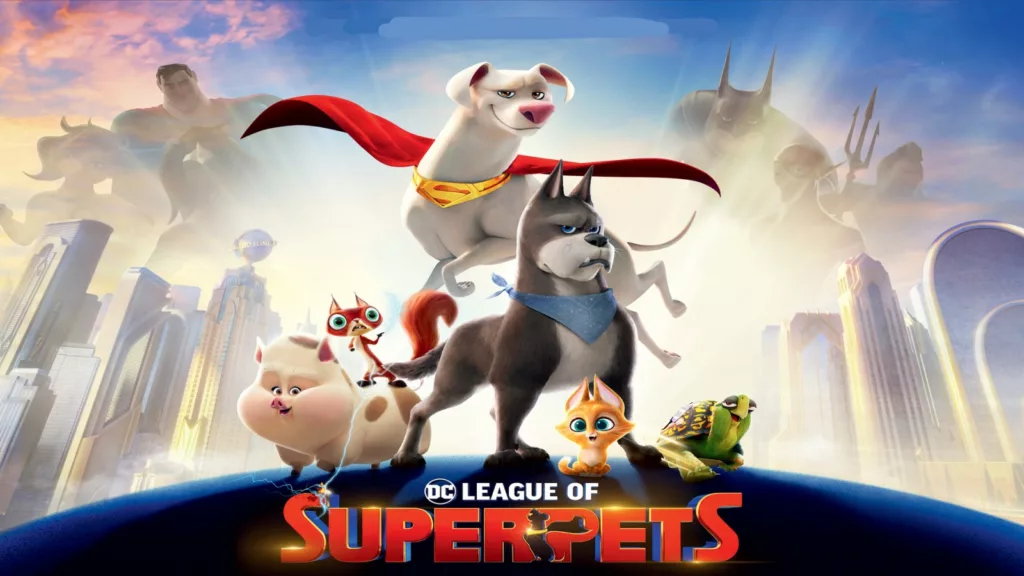 When a studio spends a blockbuster budget of $90 million on a movie, they expect a significant return on their investment. This was certainly the case for the animated film "DC League of Super-Pets," which featured an all-star cast including Dwayne "The Rock" Johnson, Kevin Hart, John Krasinski as Superman, and Keanu Reeves as Batman. Despite the high-profile cast and decent reviews, the film only generated $203.8 million worldwide, falling short of expectations.
While it's true that the film may eventually turn a profit through VOD and streaming revenue, it's unlikely that it will spawn a franchise or a sequel, unless it's produced at a significantly lower cost. This serves as a reminder of the high-stakes nature of the film industry, where even a stacked cast and a beloved universe can't guarantee box office success.
However, it's also important to note that the film has a chance to generate more revenue over time through streaming and VOD platforms. Overall, "DC League of Super-Pets" can be considered as a relative disappointment in the grand scheme of things but it's not a complete flop when compared to other films.
13- Lightyear (2022)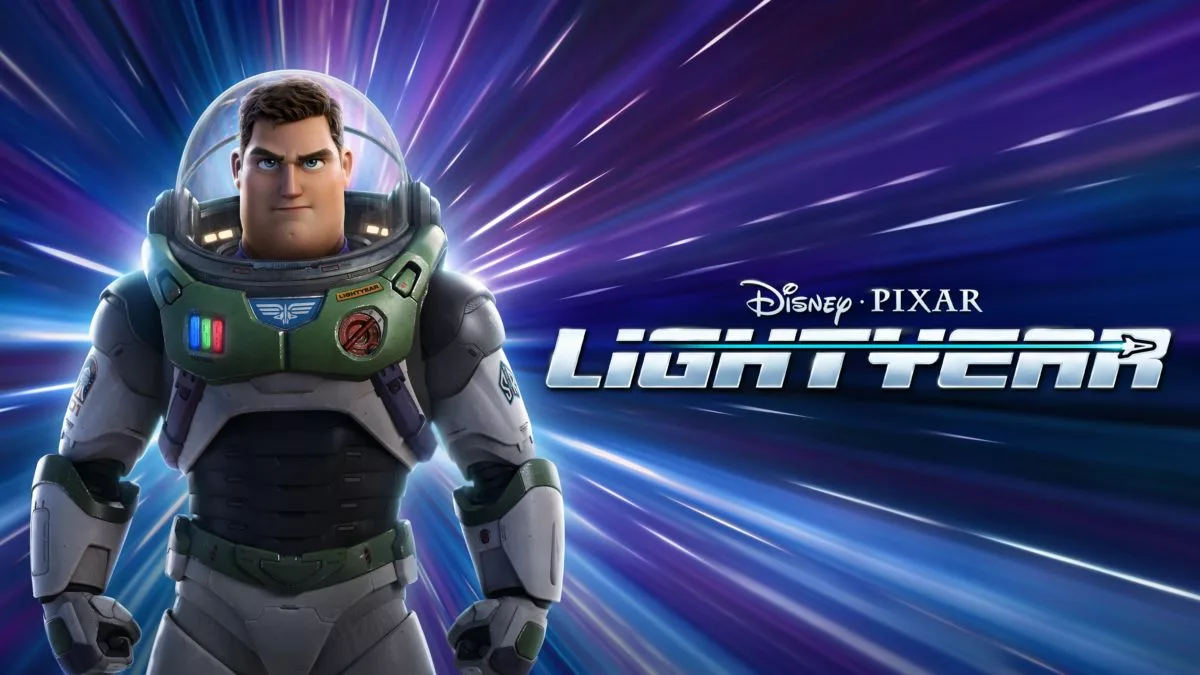 Pixar, the renowned animation studio behind some of the most beloved and critically acclaimed films of all time, recently attempted to reignite interest in one of its earlier, highly successful series. Despite initial promise, the studio unfortunately fell short of its goals.
The animated movie in question, which had a staggering budget of 200 million dollars, managed to earn 226 million dollars at the box office. However, when taking into account the significant marketing expenses incurred in promoting the film, it becomes clear that the studio ultimately suffered a significant loss.
Disney, the parent company of Pixar, had high hopes for the release and had attempted to capitalize on the nostalgia and enduring popularity of the "Toy Story" franchise by tying the new film's release to the beloved series. Unfortunately, these efforts did not yield the desired results, leading to the poor financial outcome for the studio.
This setback has the potential to have far-reaching consequences for Pixar, and it remains to be seen how the studio will rebound from this disappointment. Nonetheless, the studio's impressive track record, coupled with its undeniable talent and creativity, gives cause for optimism that it will continue to create captivating and groundbreaking animated films in the future.
12- Devotion (2022)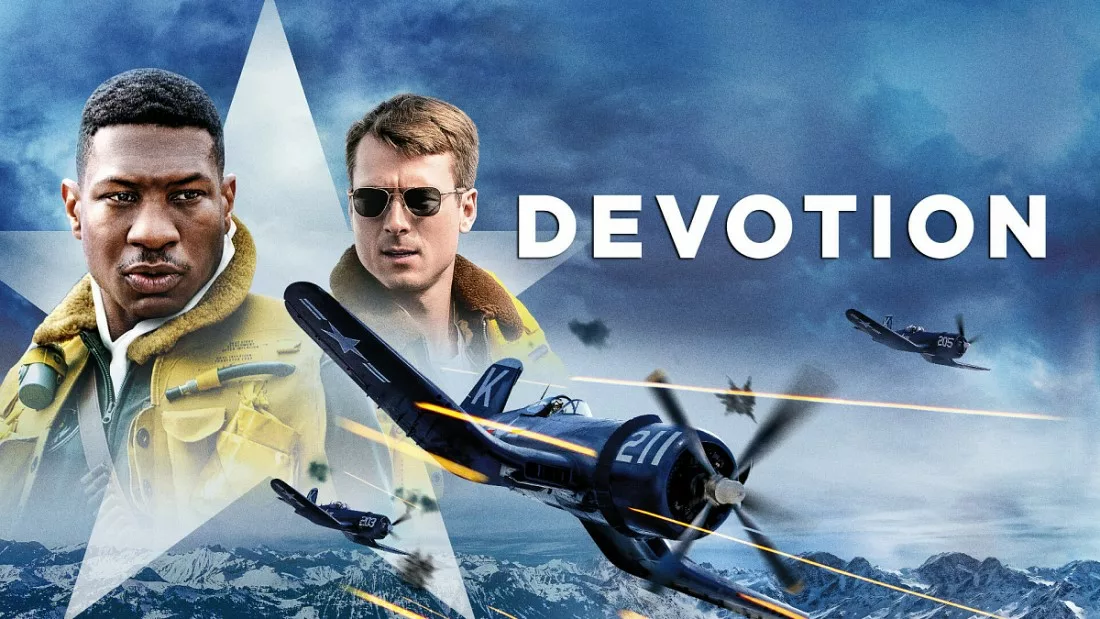 It seems that the $90 million budget for "Devotion," a war film about the first Black fighter pilot in the Navy, may have been a fateful number. The movie, directed by J.D. Dillard, has been met with lackluster success at the box office, earning only $17 million domestically and barely making an impact internationally.
This is a stark contrast to the success of Glen Powell's other fighter pilot film, "Top Gun: Maverick," which went on to become one of the highest-grossing movies of the year. It's a disappointing outcome for "Devotion," and serves as a reminder of the uncertainty and risk that comes with the film industry. Despite the financial outcome, it is important to acknowledge and celebrate the historical significance of the story and the representation it brings to the screen.
11- The 355 (2022)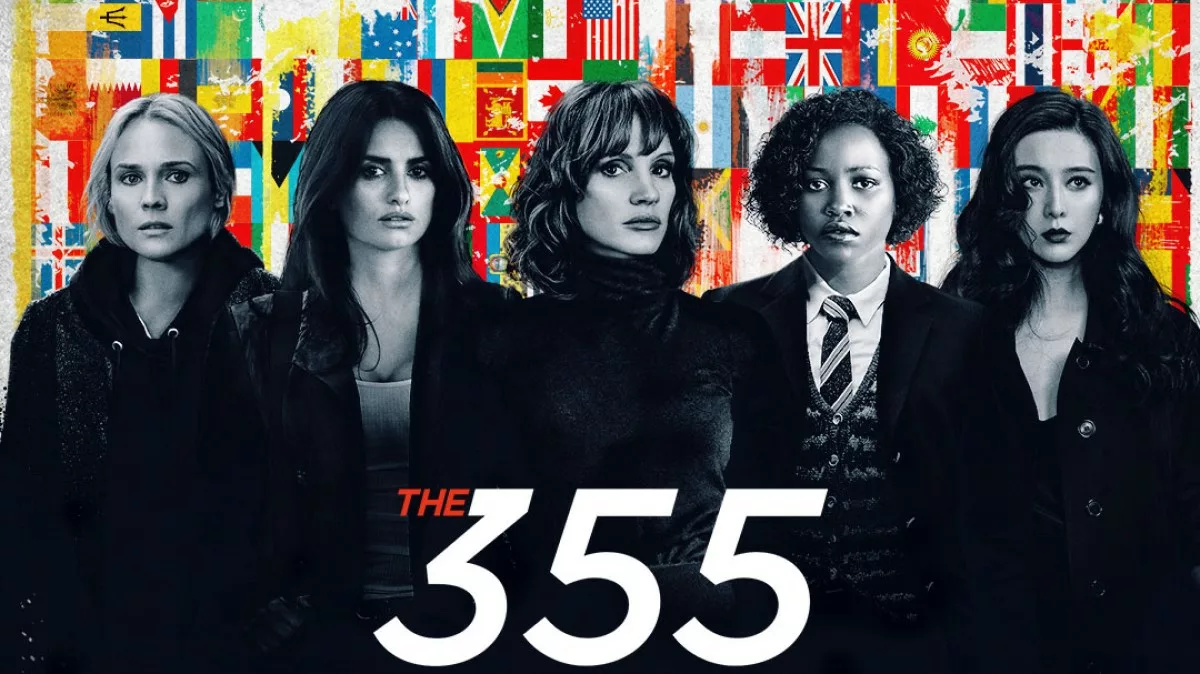 Despite boasting a star-studded cast including Jessica Chastain, Penelope Cruz, and Diane Kruger, one of the year's biggest box office disappointments failed to live up to expectations. The film, helmed by director Simon Kinberg, who previously oversaw the critically-panned "X-Men: Dark Phoenix," struggled to distinguish itself from the crowded field of sensational blockbusters.
While the talented actors did their best with the material given to them, the script was widely criticized for its lack of originality and poor execution. The film's budget was a reported $75 million, but it ultimately earned a mere $27 million at the box office, signaling a significant failure both creatively and financially.
It is worth noting that Kinberg's track record may have played a role in the film's underwhelming reception, as his previous directorial effort "X-Men: Dark Phoenix" was considered by many to be the weakest installment in the franchise. The film serves as a cautionary tale for the talented actors involved and serves as a reminder of the importance of carefully selecting projects.
10- Death on the Nile (2022)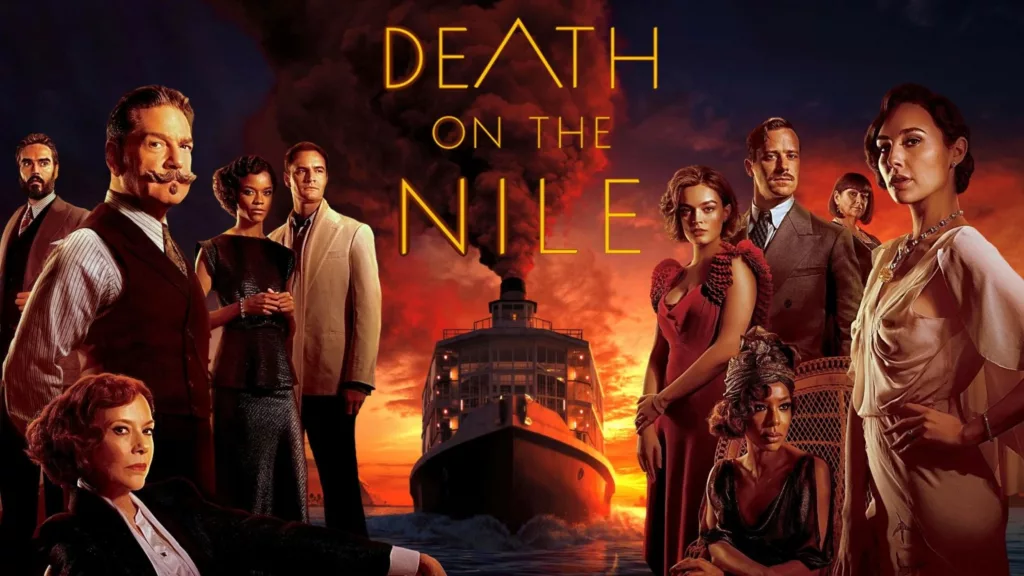 Disney's recent box office performance has been a mixed bag, to say the least. On one hand, the studio has enjoyed tremendous success with films like "Murder on the Orient Express," which grossed a whopping $352 million against a budget of just $55 million. However, on the other hand, the studio has also inherited a number of big flops following its merger with Fox, including "Dark Phoenix" and "The New Mutants." Unfortunately, "Death on the Nile," the highly-anticipated sequel to "Murder on the Orient Express," falls firmly into the latter category.
Despite being helmed by acclaimed director Kenneth Branagh and featuring a star-studded cast led by Armie Hammer, "Death on the Nile" failed to live up to expectations at the box office. With a much larger budget of $90 million, several delays due to the pandemic, and various controversies surrounding Hammer, the film struggled to find an audience. It ultimately grossed just $137.3 million worldwide, including a disappointing $45.6 million domestic haul.
While the raw numbers paint a picture of a clear flop, Disney appears to be taking a more optimistic view of the situation. The studio has announced plans for a sequel, "A Haunting in Venice," and seems to be focusing on the film's strong streaming performance as a sign of hope. Still, there's no denying that "Death on the Nile" was a disappointment for the studio, and it will likely be a while before they fully recover from this setback.
9- Blacklight (2022)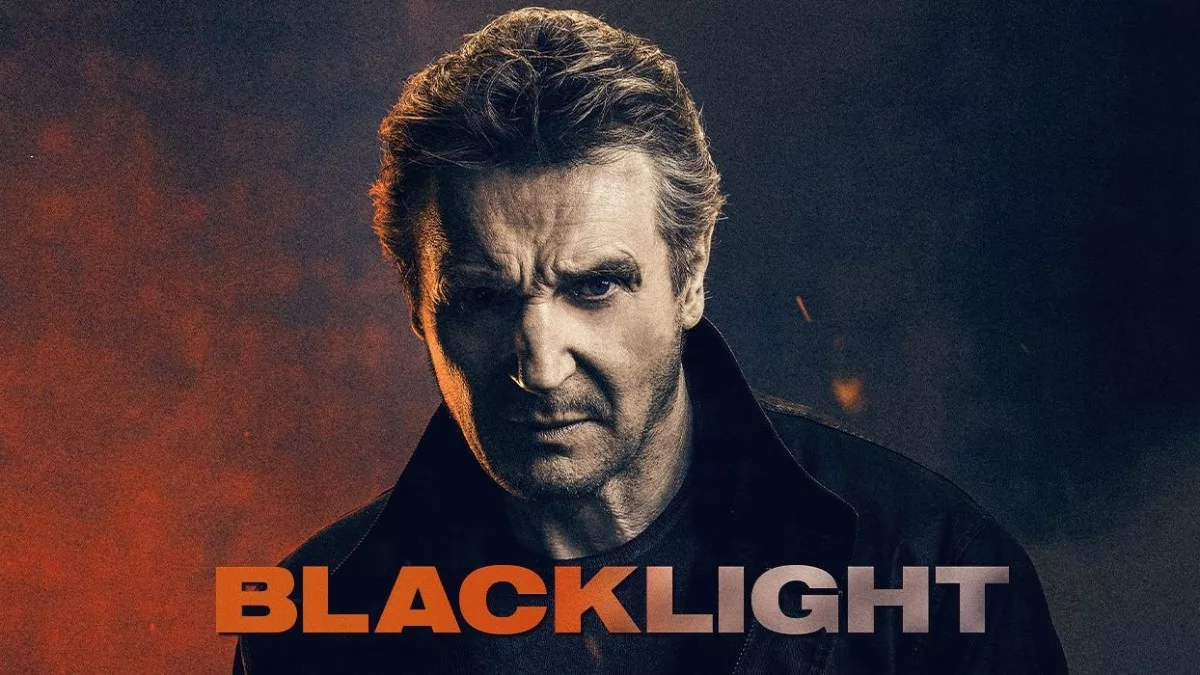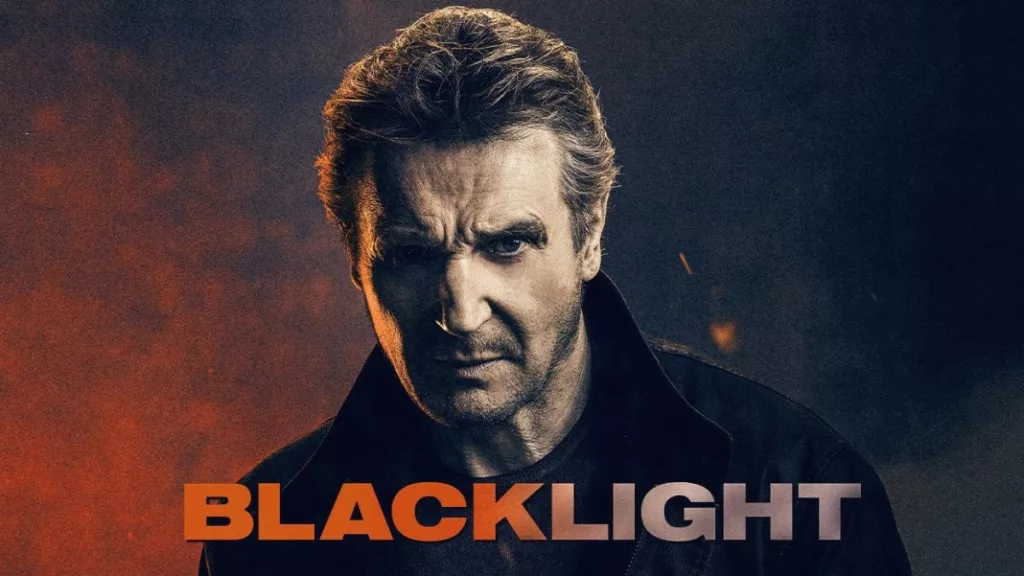 Liam Neeson has become synonymous with the tough-guy, take-no-prisoners action hero, thanks to his portrayal of Bryan Mills in the wildly successful "Taken" franchise. However, despite his continued presence in similar roles, subsequent films have failed to replicate the financial success of "Taken." After the underwhelming box office performance of "Blacklight," it seems that Neeson may be taking a well-deserved break from this type of role for the foreseeable future.
The Mark Williams film grossed a mere $16 million, falling far short of its $43 million budget and earning its place as one of the year's most significant box office flops. But fans of Neeson need not worry, as the actor is set to star in Neil Jordan's upcoming film, "Philip Marlowe," marking a departure from his usual action-heavy roles.
8- Fantastic Beasts: The Secrets of Dumbledore (2022)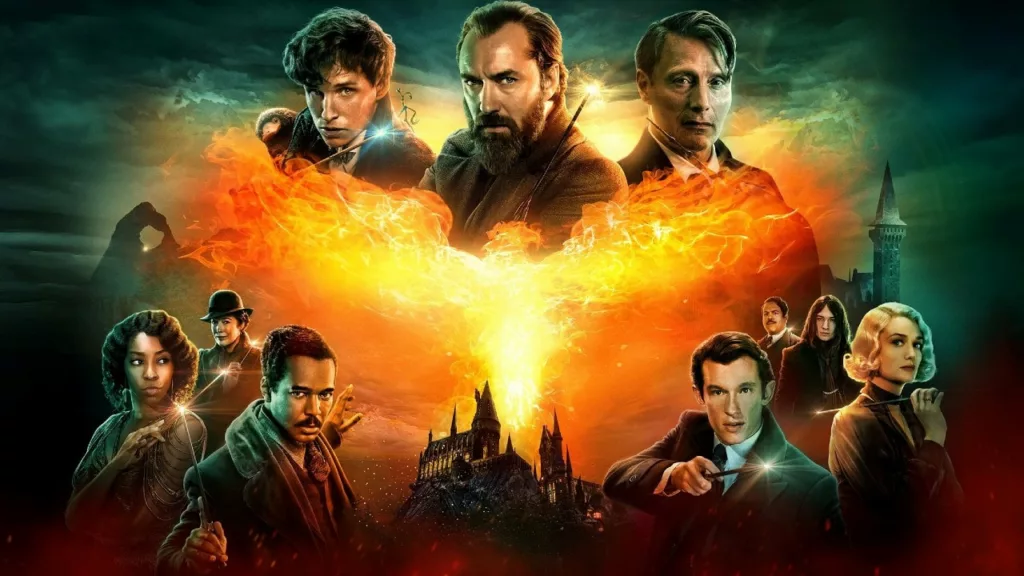 "Fantastic Beasts: The Secrets of Dumbledore" may have earned a staggering $405.1 million worldwide, but the film's high production cost of $200 million and poor reviews ultimately led to the downfall of the entire "Harry Potter" spin-off series. Despite its impressive box office figures, the third installment in the franchise, helmed by the polarizing J.K. Rowling, ultimately failed to meet expectations and resulted in the cancellation of the planned fourth film by Warner Bros.
Adding fuel to the fire, the controversy surrounding actor Ezra Miller's personal life also contributed to the film's downfall. Overall, "Fantastic Beasts: The Secrets of Dumbledore" serves as a prime example of a financially successful, yet critically and creatively flawed film that ultimately resulted in the end of a once highly-anticipated and financially viable franchise.
7- Three Thousand Years of Longing (2022)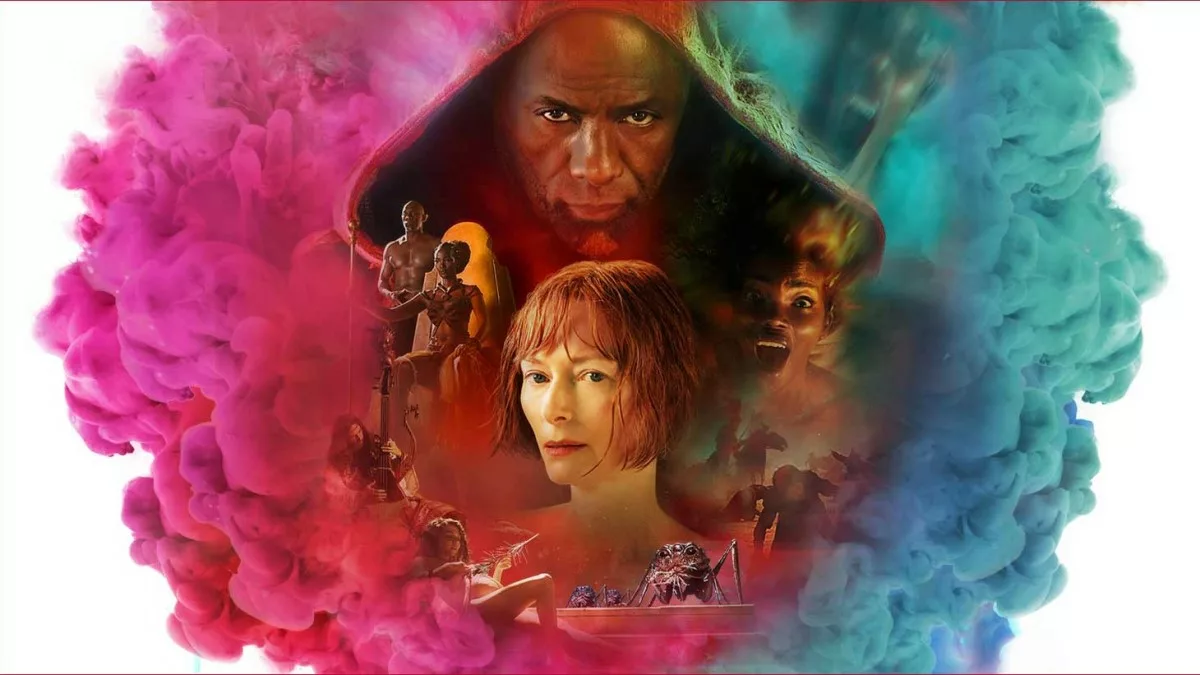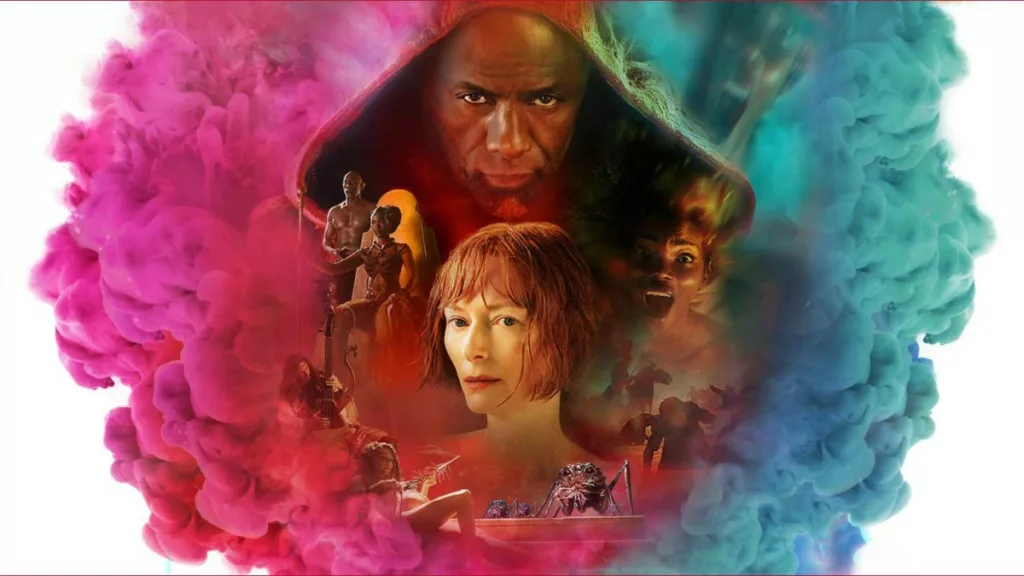 George Miller's highly-anticipated return to the Mad Max franchise with "Three Thousand Years of Longing" was met with mixed reactions from moviegoers around the world. Although the film was eagerly anticipated by fans of the previous installments, the final product was not quite what many had expected.
"Three Thousand Years of Longing" is a unique and intriguing film, but it falls short of the wild and frenetic energy of the earlier Mad Max movies. Instead, the film is more of a fairy tale for adults, with a narrative that is not always entirely clear. Starring Tilda Swinton and Idris Elba, the film is a visually stunning and thought-provoking experience, but it may not be for everyone.
Unfortunately, the film's marketing campaign failed to effectively convey its unique tone and style, leading to a less than impressive financial result. Despite a budget of $60 million, the film only brought in less than $20 million at the box office. Despite this, Miller's film is worth a watch, it is a work of art that is different from the typical Hollywood blockbusters. It's a film that leaves a lasting impact on the audience, and one that will be remembered for its thought-provoking themes and stunning visuals.
6- She Said (2022)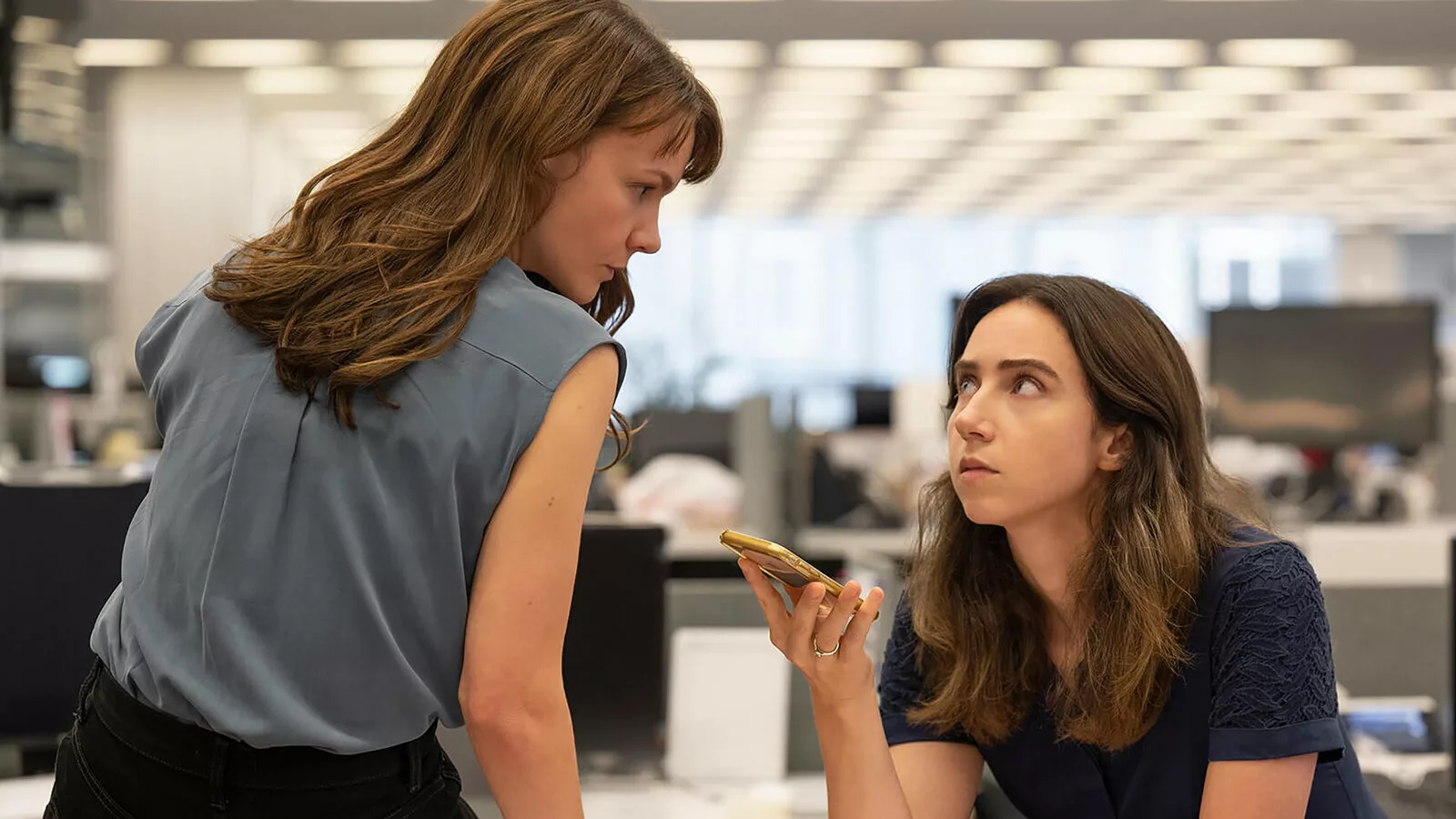 The recent release of "She Said," a film documenting the downfall of Harvey Weinstein and the rise of the MeToo movement, has proven to be a significant financial disappointment for Universal Studios. Despite its potential to be a major player in awards season, the film has only generated $12.4 million globally to date, with a steep budget of $32 million. This outcome raises questions about the current state of adult-friendly, original dramas in the film industry, as other Oscar hopefuls such as "The Fabelmans," "Tar," and "Till" have also struggled at the box office.
It's possible that "She Said" may have been released too soon, or that it was not marketed effectively. However, it's also worth considering that the film industry is constantly evolving and changing, and the market for adult-friendly, original dramas may be shrinking. The question remains: How long will Hollywood continue to invest in this type of film? Only time will tell.
5- Crimes of the Future (2022)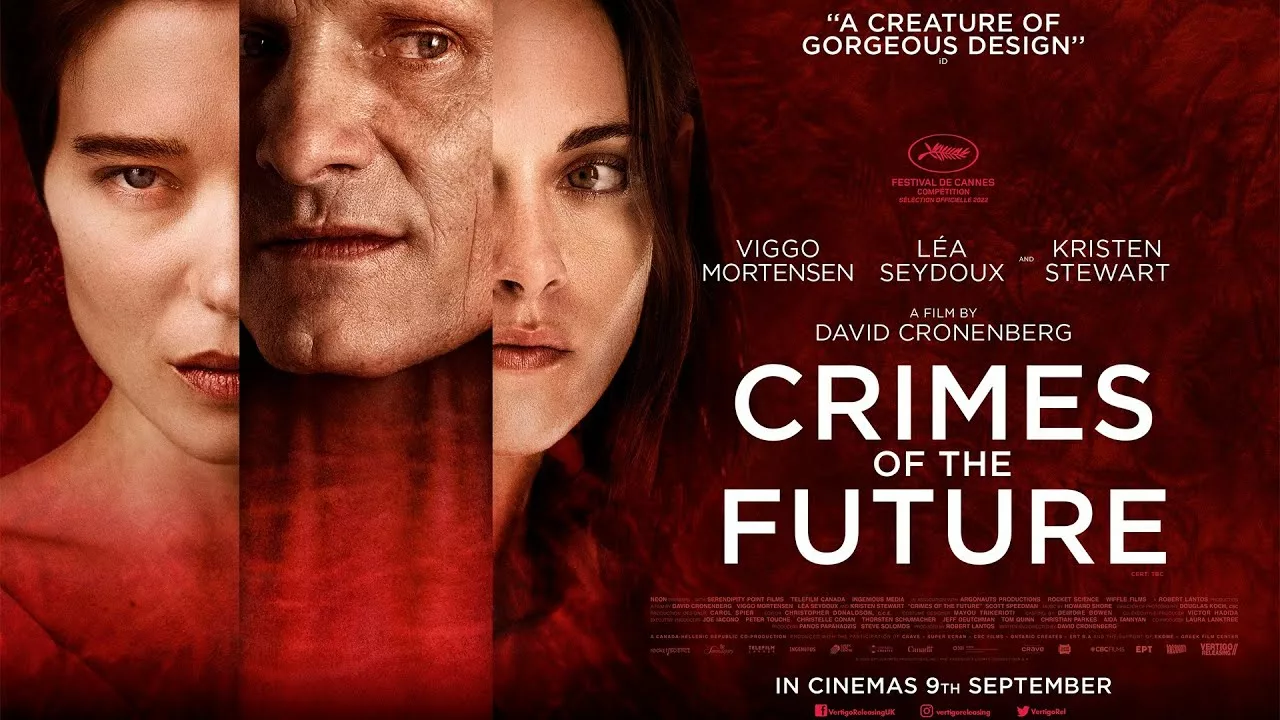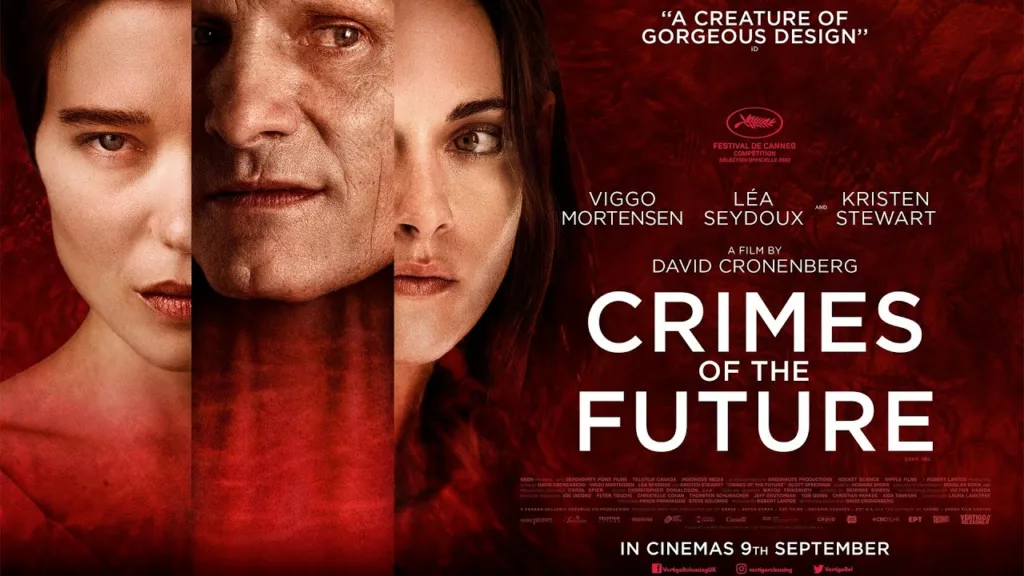 David Cronenberg's latest film may have been a financial disappointment, but it was not entirely unexpected. This production was tailored specifically for the director's most ardent fans, as it marked his return to the recurring themes and motifs that have defined his body of work. For those unfamiliar with Cronenberg's distinct style and vision, the film may have been difficult to fully grasp and appreciate.
Additionally, the film was not helped by the lack of box office success of his previous films, despite receiving positive reception at the Cannes festival. Starring Viggo Mortensen, Lea Seydoux, and Kristen Stewart, the film grossed a mere $4 million against a budget of $27 million. Despite the financial failure, however, it's important to note that Cronenberg's work is not meant to appeal to a mainstream audience, but rather a niche group of cinephiles who appreciate his unique and thought-provoking storytelling.
4- Turning Red (2022)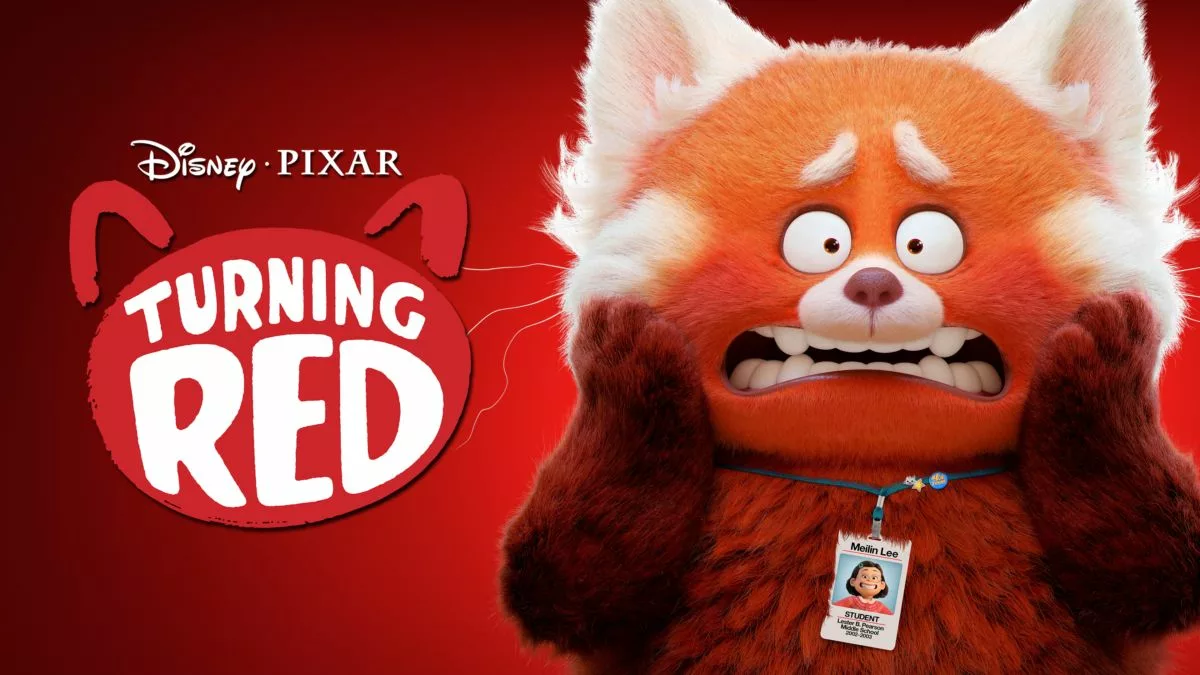 It was a difficult year for animation, and particularly for Pixar, which experienced two significant setbacks. The most significant of these was Turning Red, which had a staggering budget of over $170 million, yet earned a mere $20 million at the box office. The film's poor performance is all the more perplexing given that it received almost exclusively positive reviews from both critics and viewers. The film was released directly on the Disney+ streaming platform in March, making it difficult to determine the extent to which the distribution disruptions caused by the coronavirus pandemic contributed to the film's financial failure.
It's clear that the animation industry, and specifically Pixar, is facing a challenging time. The decision to release the film directly on streaming platforms, while understandable given the circumstances, may have ultimately resulted in a loss of potential revenue. It's a reminder of how the pandemic has affected every aspect of the entertainment industry and how studios are struggling to adapt to the changes in how people consume media.
3- The Unbearable Weight of Massive Talent (2022)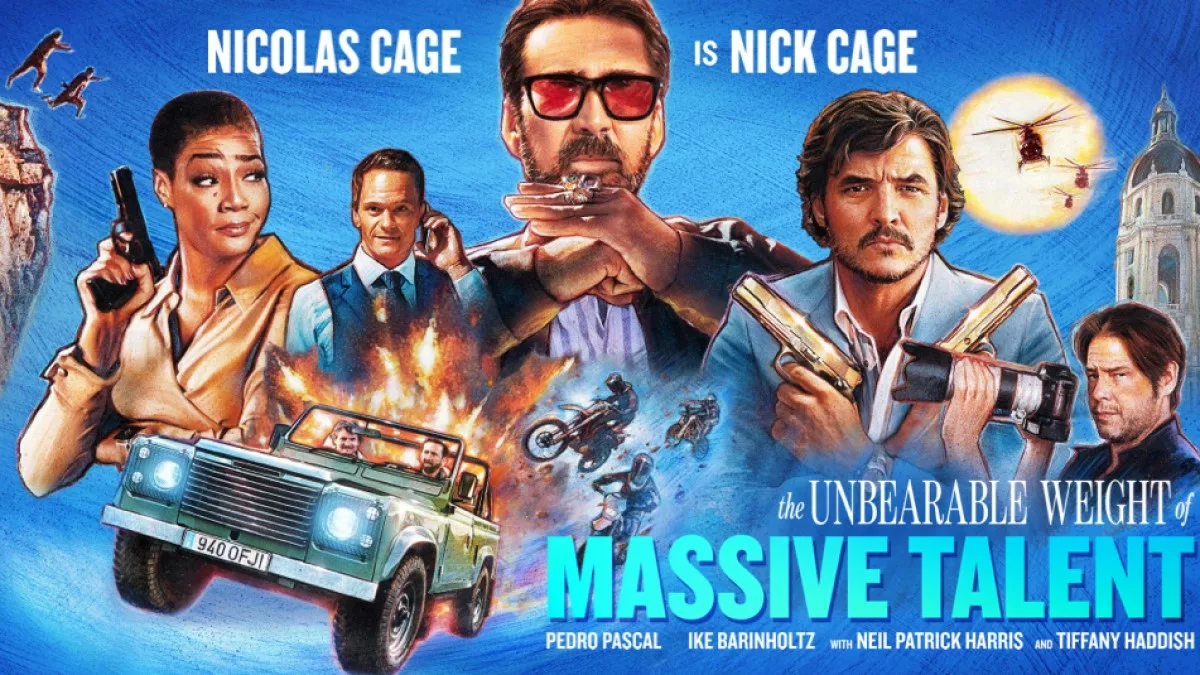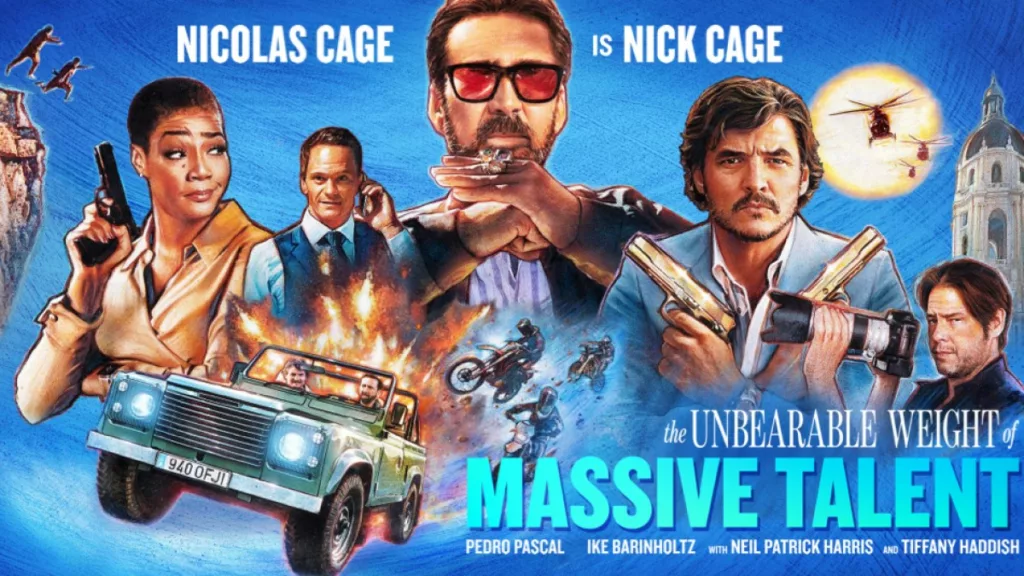 The Tom Gormican film, starring Nicolas Cage as a version of himself, had high expectations. It was marketed as a narrative about the return of the Hollywood star's career to the right track. However, audiences were disappointed to find that the film was merely a light-hearted comedy that pretended to be subversive, lacking the cinematic meta-level that was promised.
To add insult to injury, the film did not even manage to turn a profit. With a budget of $30 million, it barely earned over $29, which could be an indication of the current status of one of the most compelling American actors of his generation. Unfortunately, Nicolas Cage is now primarily associated with performances in mediocre productions.
2- The Northman (2022)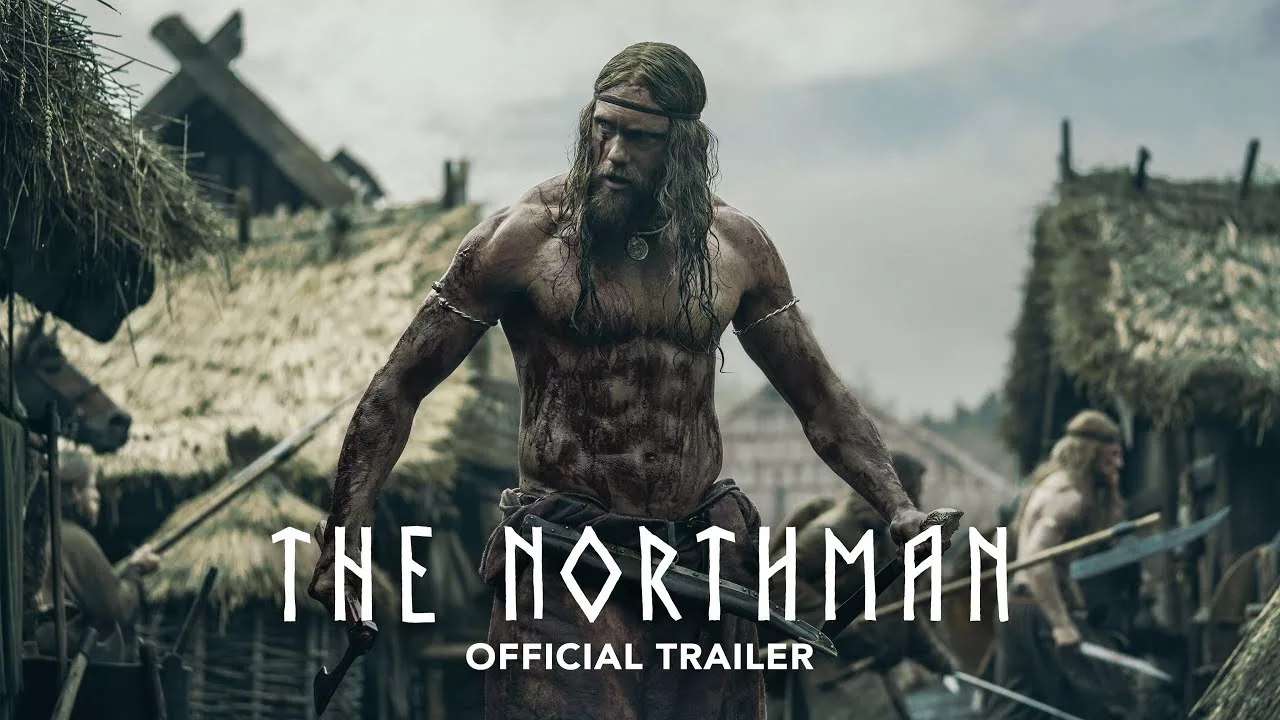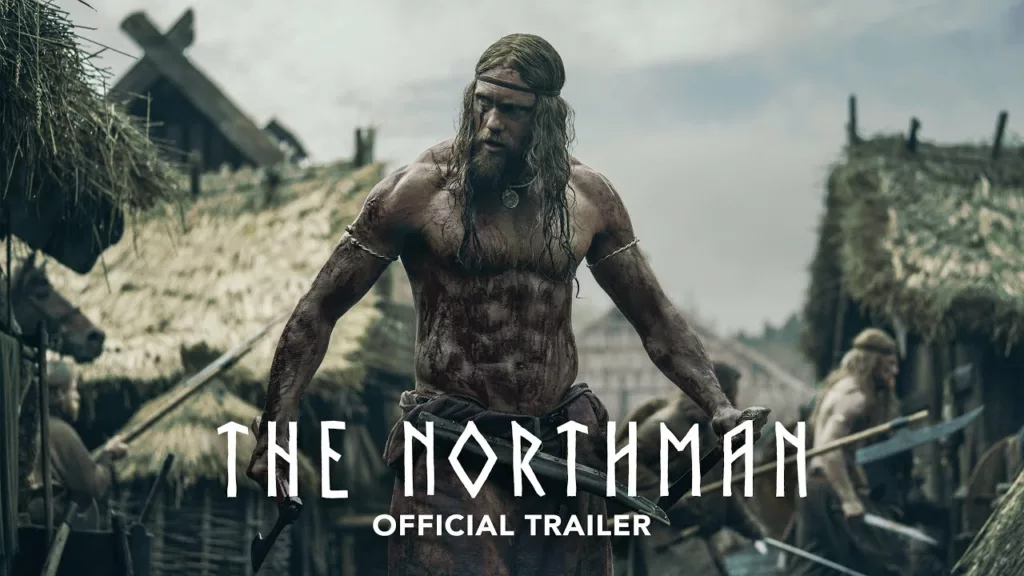 It's unfortunate to see that even a film as highly anticipated as Robert Eggers' "The Northman" has faced a box office disappointment this year. Despite having a dedicated fanbase and being the product of years of research and collaboration with experts in Viking history, the film ultimately fell short of its commercial expectations.
Eggers, known for his work with A24, was given a significant budget for "The Northman", which he used to bring his unique vision of the Viking sagas to life. However, it's worth noting that the final shape of the film was also influenced by the producers, leading to some speculation about the level of creative control Eggers had over the project.
Despite these efforts, "The Northman" failed to recoup its $90 million budget, earning less than $70 million at the box office. While this outcome is certainly disappointing, it's important to remember that the success of a film is not solely determined by its box office performance, and "The Northman" will undoubtedly continue to be appreciated by its devoted fanbase and celebrated for its unique take on a classic historical period.
1- Amsterdam (2022)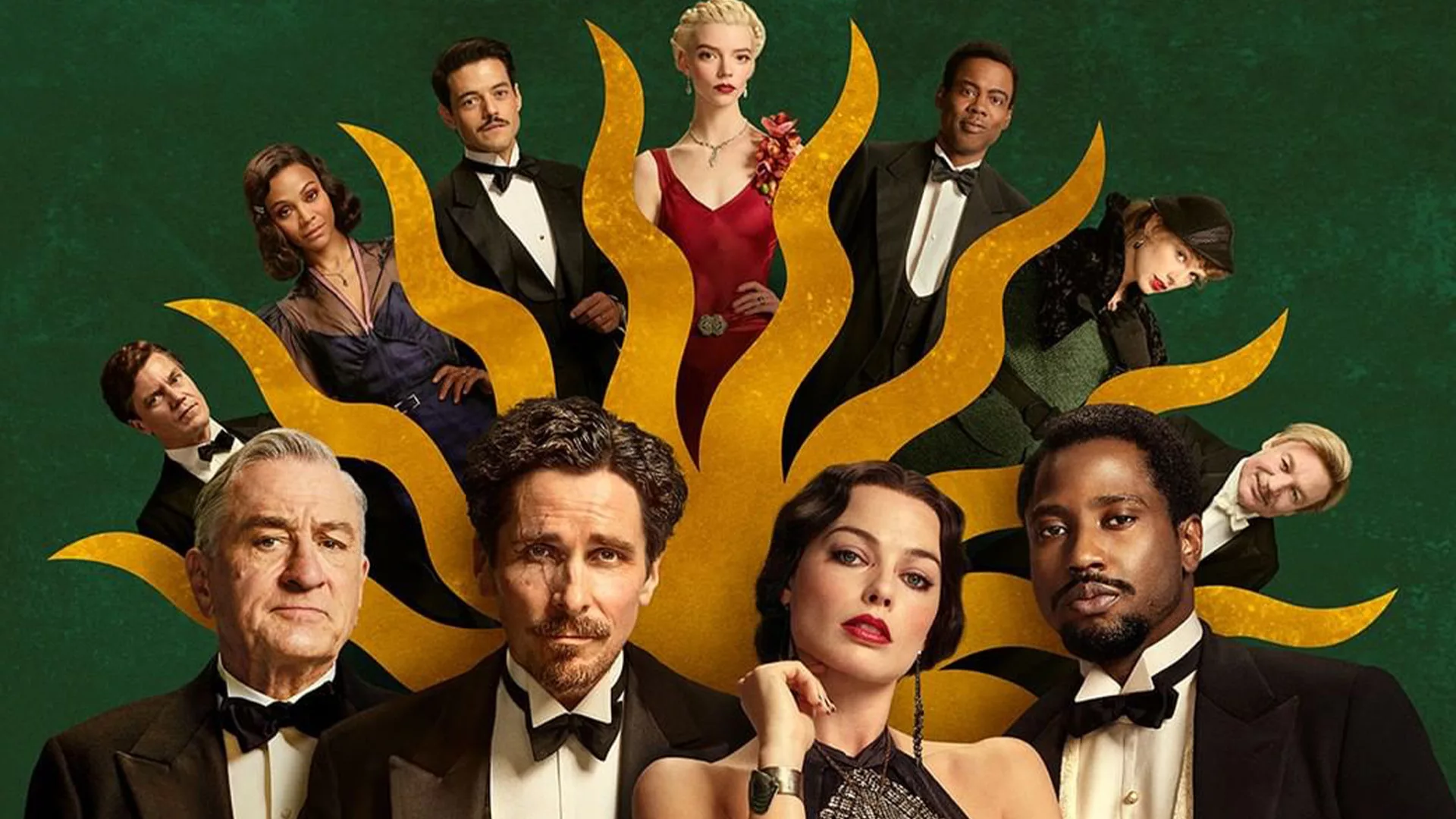 David O. Russell, the acclaimed director behind beloved films such as American Hustle, was set to make a triumphant return with his latest project – a 1930s-set comedy thriller boasting a star-studded cast. Analysts predicted multiple Oscar nominations for the film, making it a highly-anticipated release in the lead-up to the Academy Awards.
However, things have not gone as planned for the filmmaker. Critics have given the film lukewarm reviews and audiences have been similarly underwhelmed. With a budget of over $80 million, the film has only managed to earn a little over $30 million at the box office thus far, making it a likely candidate for one of the biggest financial failures of the year. This is particularly striking when compared to American Hustle, which earned a staggering $240 million on a budget of just $40 million.
So what do you think about this cinematic failures of 2022? Do you think there are any other box office flops in 2022 that should have been in this list too? In that case, introduce them to us in the comments section below.