As far as the eye can see, green fields, narrow streets surrounded by architectural masterpieces of the Middle Ages, freshly prepared Italian dishes and a variety of local wines – the Tuscany region captivates not only by its versatility, but also by its very special charm.
For many years Tuscany has been one of our favorite regions for a relaxing summer vacation. You can reach it from United States by plane.
In this article, we will introduce some of the best and most beautiful hill towns of Tuscany, so stay tuned and enjoy your vacation.
Montalcino – wineries & star cuisine
Montalcino is best known for Brunello, one of Italy's most popular red wines. Bordered by green hills and vast fields, the small town impresses with its breathtaking natural beauty and is well on its way to become one of the most popular places in Tuscany.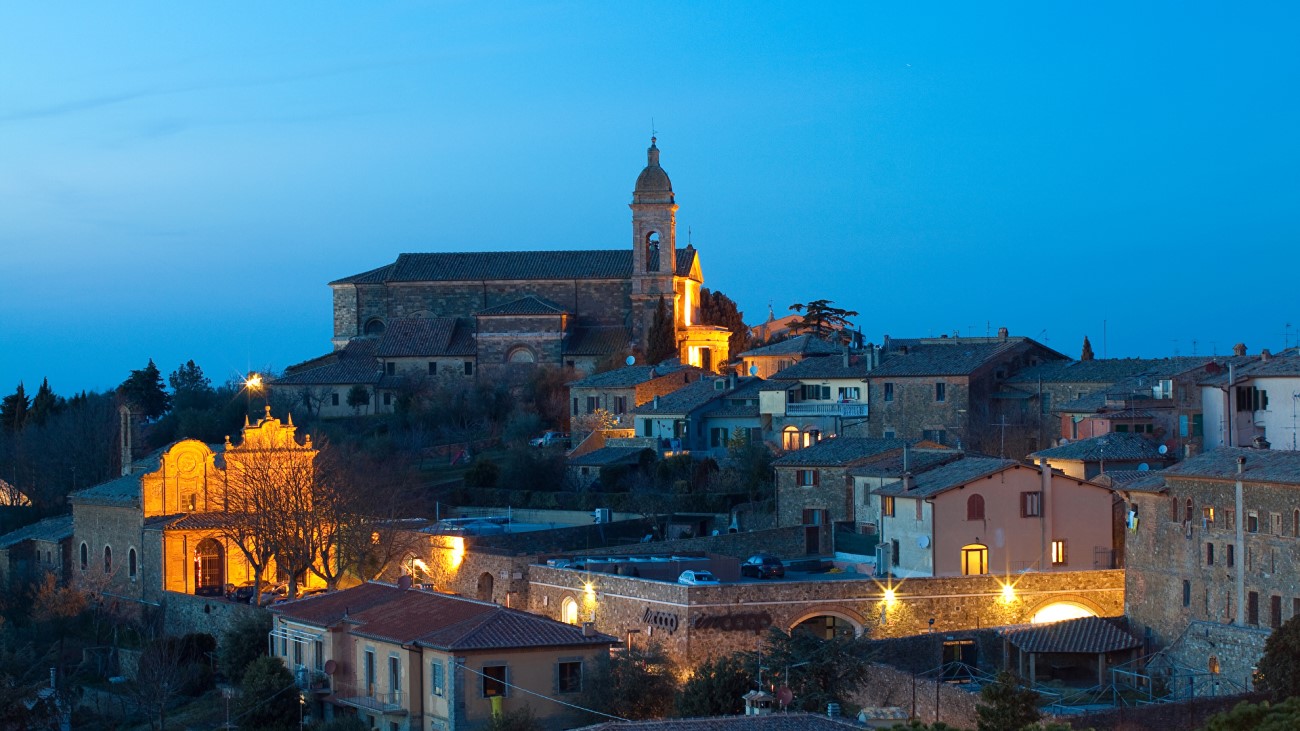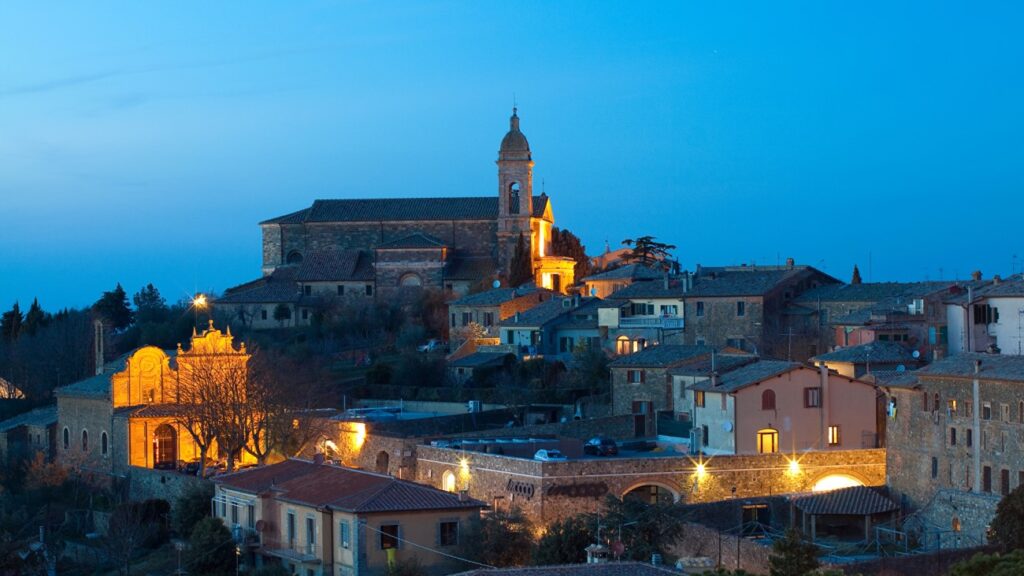 Just a few decades ago, Montalcino was a small, isolated spot in Italy's hinterland. Nowadays, it attracts millions of tourists every year because of its wine stores, restaurants, boutique hotels and tasting rooms. Additionally, Montalcino offers 360-degree views of one of the largest cru areas in the world.
Some of Italy's most exclusive dining establishments and wineries can be found in Montalcino. Among them, the Ristorante di Poggio Antico delights tourists and locals alike with its beautiful outdoor terrace, excellent food, and local wine list.
But where do the winemakers of Montalcino dine? A lot of them book dinner at Ristorante Il Leccio in the nearby village of Colle. It is an authentic restaurant serving the finest Italian cuisine and a wide selection of local wines.
Also Read:
San Gimignano – the Manhattan of the Middle Ages
It is not for nothing that San Gimignano is also called the Manhattan of the Middle Ages – you can see the 14 towers of the former fortified town from afar as you drive through green valleys with tall cypress trees.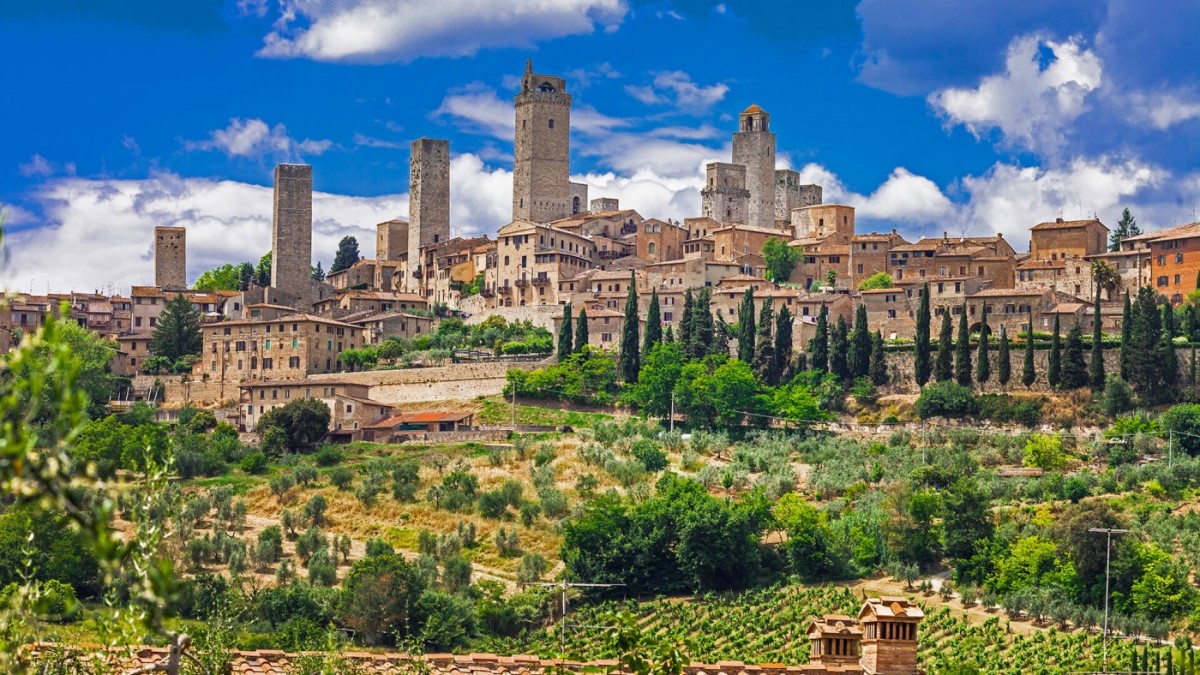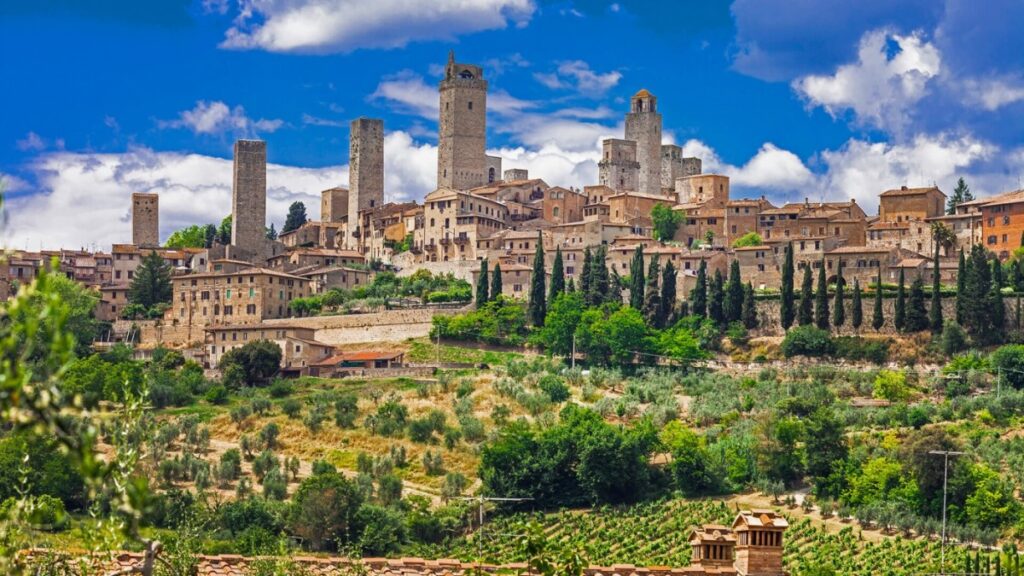 The historical center of San Gimignano was designated a World Heritage Site by Unesco, and for good reason.
Experience all kinds of local delicacies and the finest Italian wines in the Piazza del Duomo and the Piazza della Cisterna and be charmed by the beautiful architecture and the extraordinary flair.
Would you like something a little more exclusive? Reserve a wine tasting or dinner at the Tenuta Torciano winery. There, you'll dine al fresco at rustic wooden tables amidst the green vineyards. Stay tuned for more of hill towns of Tuscany.
Volterra – Home of the Volturi
Boasting beautiful stone fortress walls, a grand Roman amphitheater, narrow streets lined with small local stores, stunning cathedrals and exquisite food, Volterra has earned its place as one of Tuscany's most beautiful towns.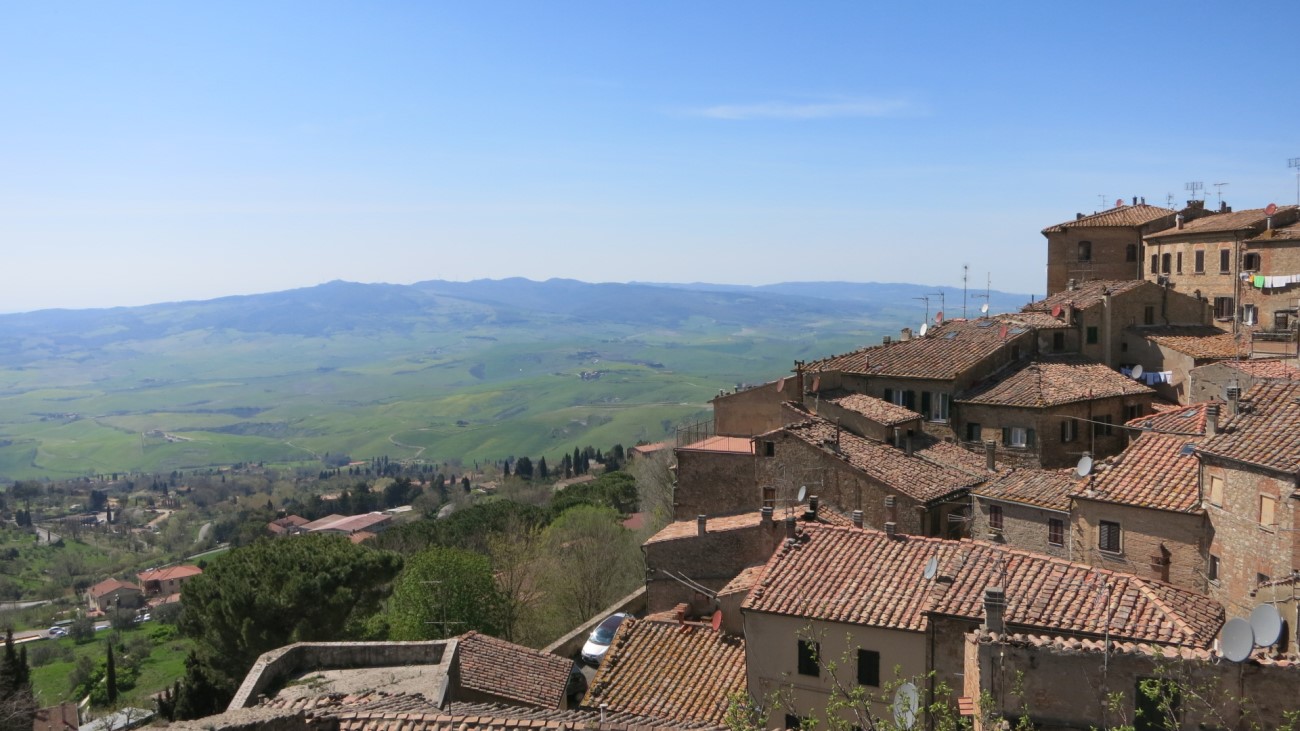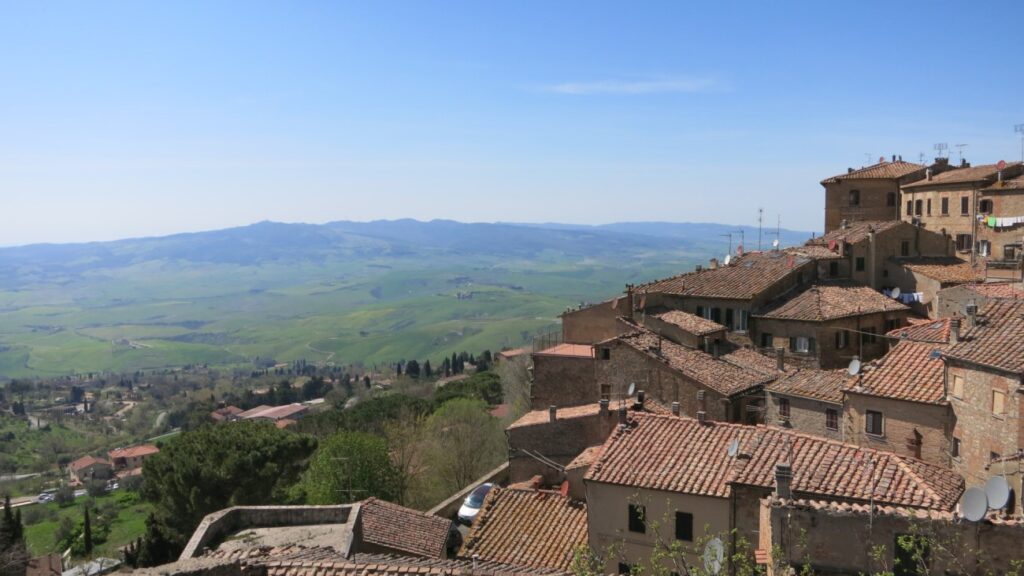 Having gained more and more popularity in recent years thanks to its appearance as the home of the Volturi in Stephenie Meyer's Twilight Saga, Volterra is nevertheless still much less crowded than many other towns in Tuscany and is especially suitable for tourists who appreciate a quiet and relaxed atmosphere.
In particular, history and culture lovers will get their money's worth here. Piazza dei Priori is home to the oldest town hall in Tuscany, admirable from a variety of angles while sipping an aperitif in one of the surrounding cafes.
The Alabaster Ecomuseum narrates the history of the craft of alabaster processing that originated in Volterra, testimonies of which can be found on every street corner.
Pienza – the utopian city
Famous as the "ideal city of the Renaissance", Pope Pius II turned his native village, the humble Corsignano, to what he believed should be a utopian city: Pienza. A city that exemplifies the principles and philosophy of the classical period and the great Italian Renaissance. All this he has combined in the beautiful town of Pienza.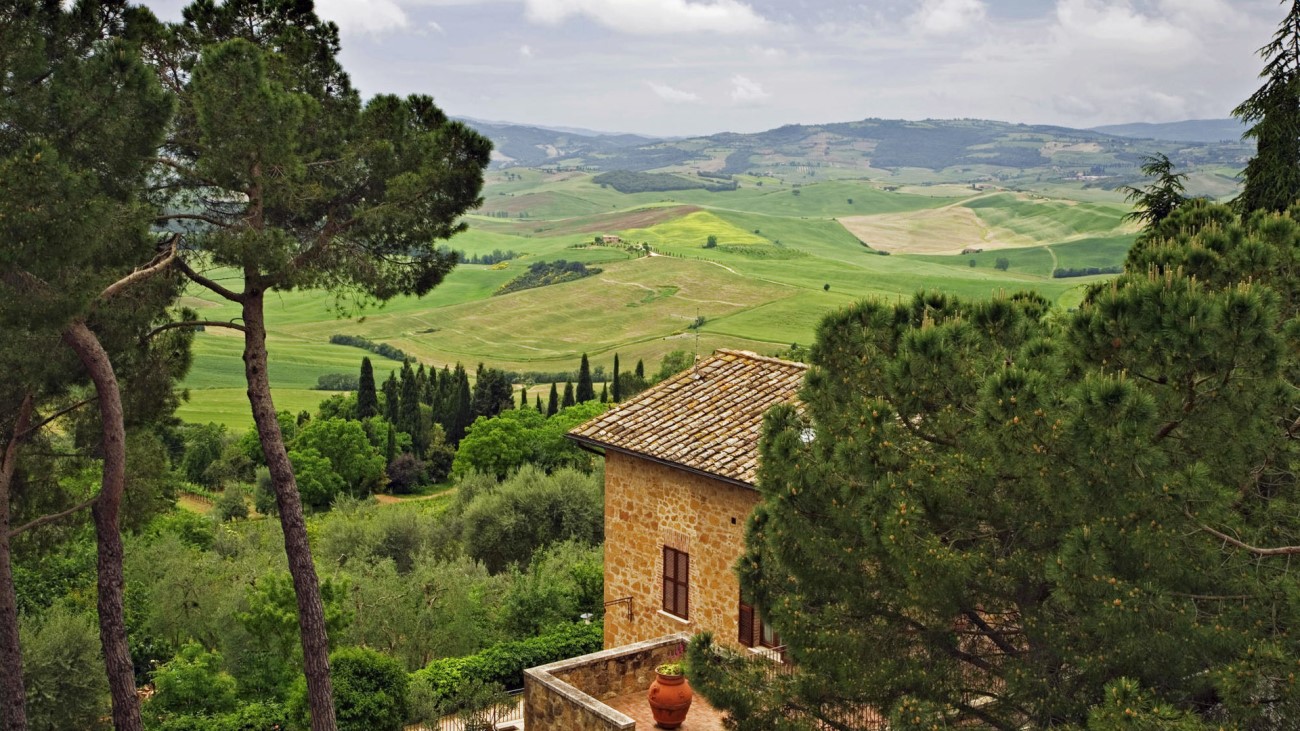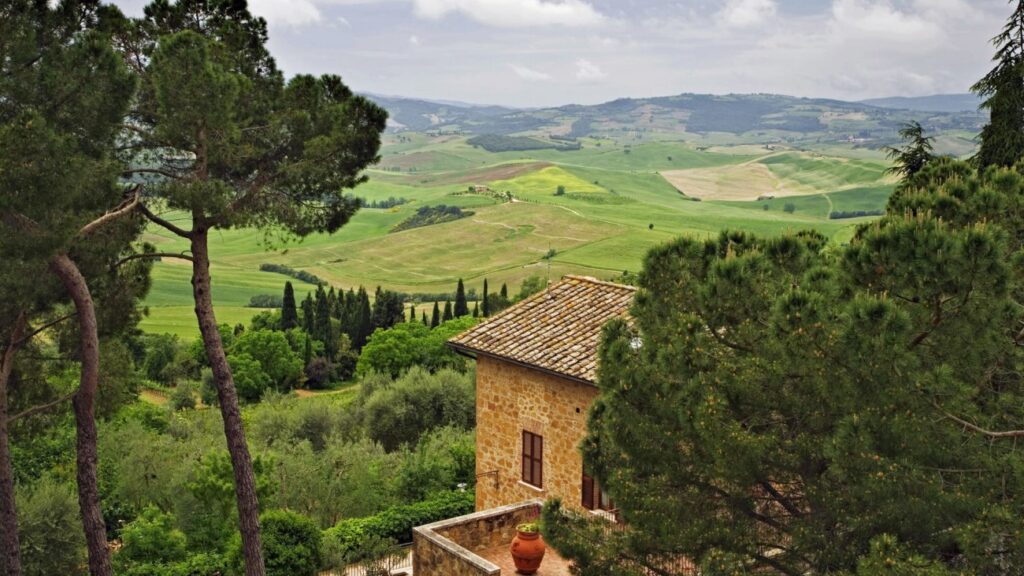 Furthermore, Pienza benefits from a strategic position high on a hill that dominates the entire Orcia Valley with breathtaking views.
Wander through the narrow streets, past many delicatessens that offer, among other things, the world-famous local Cacio cheese, a spicy cheese made from sheep's milk.
Fancy a little relaxation? Head to the hot springs in Bagno Vignoni, where entry is free even in high season. If you want something even more exclusive, you can book a day at the Centro Benessere Le Terme, a renowned spa with various pools, steam baths and beautiful green relaxation areas.
Hill Towns of Tuscany – Tips and tricks
Regardless of which hill town in Tuscany will become your personal favorite, the area has got something for everyone. For an extended stay, it's also a good idea to explore different parts of Tuscany and fully immerse yourself in local life.
This can be done most authentically in your own vacation home or a cozy apartment. In either case, we recommend that you book soon. There are still great vacation homes available at reasonable prices, which are otherwise already fully booked at this time of year.
So secure your dream accommodation quickly and start dreaming about the beautiful hill towns of Tuscany.
What do you think about these beautiful hill towns of Tuscany? Let us know in the comments section below.