The city of Palm Springs is a desert oasis like no other. Situated in the Coachella Valley, tucked into the foothills of several mountain ranges, this bustling modern city is just a two-hour drive (or flight) from Los Angeles. For well over half a century, Palm Springs was a frequent playground for Hollywood stars like Frank Sinatra, Dean Martin and Elizabeth Taylor. Check out this 2021 Palm Springs travel guide for all your travel needs.
At the beginning of the 20th century, health nuts made their way to Palm Springs because of the city's dry heat and luxurious hotels. While many come to Palm Springs just to sit by the pool with a cocktail in hand, trips to Palm Springs offer much more than that.
Nowadays, there's a thriving gay community, an eclectic food and drink scene and endless outdoor activities happening. Palm Springs is also home to one of the largest collections of mid-century modern architecture. The climate is usually warm and sunny, so come prepared to relax and enjoy yourself when not participating in the city's many cultural activities.
A Palm Springs Travel Guide
Palm Springs is a lovely town to walk around in (other than the heat, which is unforgiving in the summer). While walking along the avenues lined with palm trees and cottages is a delightful experience in itself, there are some interesting things in town that you might not notice.
Make your way to the visitor's center, a building converted from an old gas station and transformed in the 1960s into an example of modern architecture, featuring a strange hyperbolic paraboloid roof; get a map and start the tour.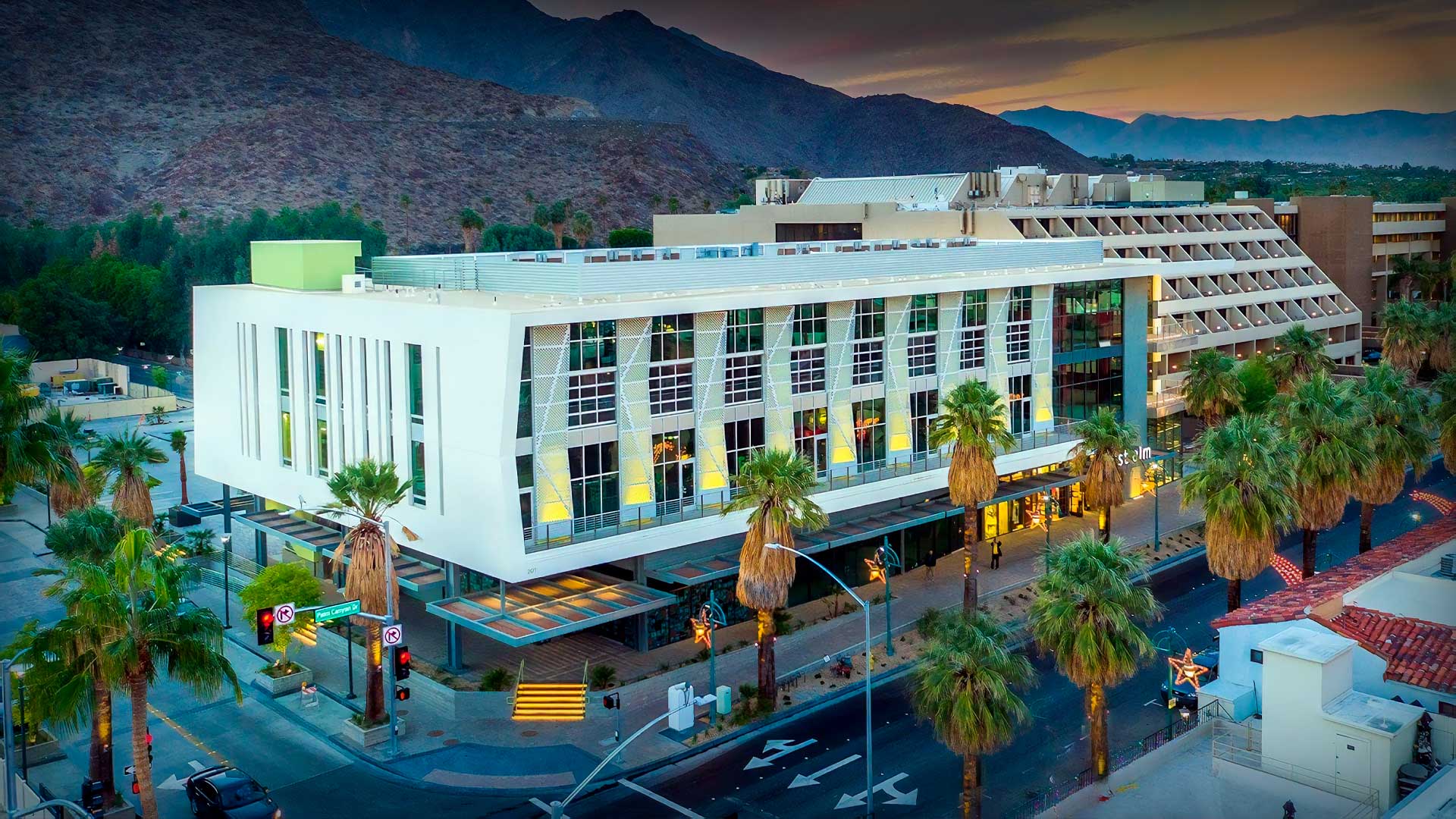 The Best Time to Visit Palm Springs
By far the best time to visit Palm Springs is between January and May, when daytime temperatures reach the 70s and 80s. During the summer months, the weather may be extremely hot, but many people find that time of year perfect for an early morning hike or to explore indoor attractions like galleries, museums and stores.
Where to Eat in Palm Springs?
Of the historic restaurants, those of the Rat Pack era, Melvyn's might be of interest. In fact, Frank Sinatra was one of the first customers of this restaurant with its dance floor. If you spend a Sunday afternoon there, you might see some interesting jazz concerts.
A more informal place on Palm Canyon Drive is Sherman's Deli & Bakery, the ideal place for a sandwich. Actually, the sandwiches here are huge and this is probably the main reason for the popularity of this place. Stay tuned to read more of Palm Springs travel guide.
The Palm Springs Museums
You can find some interesting museums in the city as well, such as the Agua Caliente Cultural Museum, an institution that preserves the ancient spirit of the native peoples. In this museum you can find baskets, pottery and various tools produced by the cahuilla tribe with bones, reeds or stones.
The Palm Springs Art Museum is another interesting museum that houses beautiful collections of native art, 19th century American paintings, modern art and sculptures.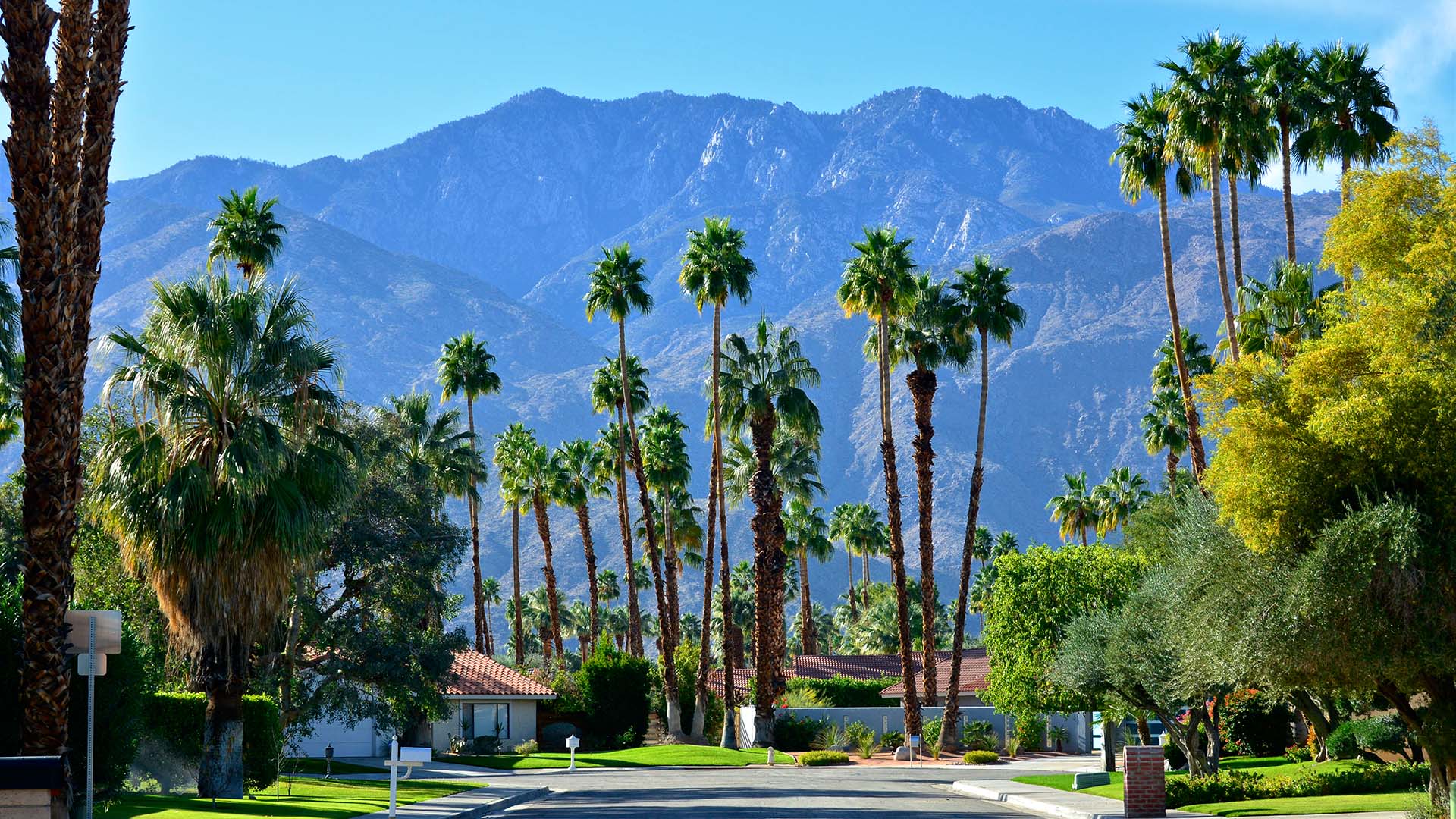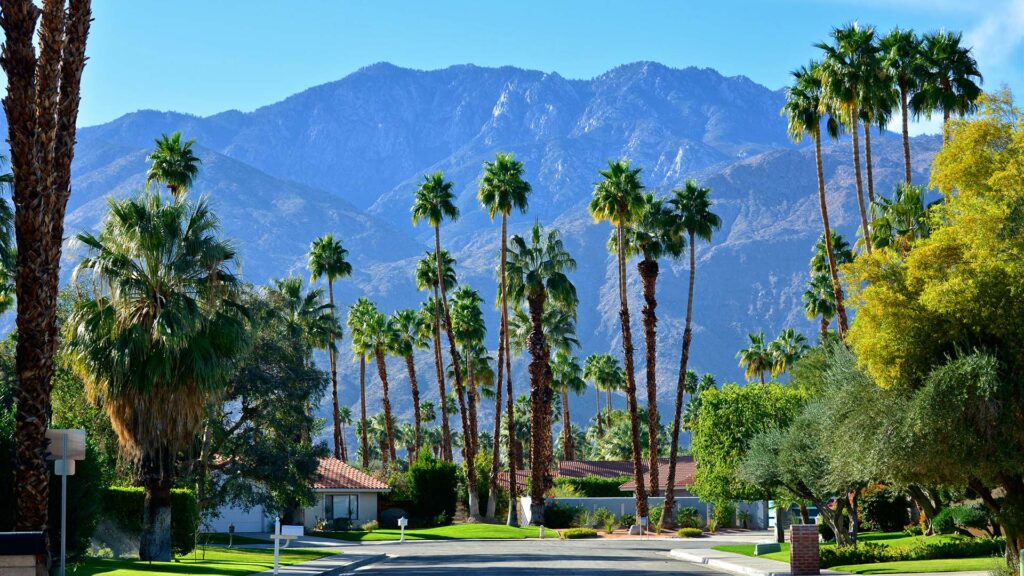 If instead you love plants and vegetation you can visit the Moorten Botanical Gardens, a botanical garden where you can enjoy species from the desert and other parts of the world.
Social life in Palm Springs
Downtown Palm Springs stretches along Palm Canyon Drive, a beautiful street full of boutiques, bars and stores in Hispanic-colonial style buildings, and with a giant statue of Marylin Monroe. One of them is Trina Turk, a famous boutique that sells retro clothes in bright colors, in full California chic style.
On every Thursday evening from 18 to 22 (June-September) the Villagefest is held on the street, a festival with stalls of all kinds and street performers who are really impressive. Between the various stalls there is also that of the Jewish rabbi, from whom you can ask for advice!
What to See Nearby
Palm Springs is also an excellent starting point for trips and excursions in the surrounding area. Just forty minutes away there is one of the most beautiful and evocative parks in all of California, the Joshua Tree National Park, while five kilometers from the center, heading southeast, there are the Indian Canyons, the original settlement of the Cahuilla Indians, where one can take beautiful walks admiring the gorges dotted with palm trees.
Stay tuned to read more of Palm Springs travel guide.
How Many Days to Stay in Palm Springs?
Palm Springs is certainly not huge, in fact it can be essentially seen in a day. But the presence of natural beauties in the surroundings such as the Joshua Tree National Park and the Indian Canyons could tempt you to extend your stay by a day (and that would be a good idea!).
Also Read:
Some Tips on Where to Stay in Palm Springs
The Palm Springs hotels are quite expensive, although if you go there in the summer, the prices will go down a lot (the very hot climate inevitably affects them). To experience the 1950s atmosphere of the Rat Pack, you can choose between the Del Marcos Hotel (they do not accept families with small children) and the Horizon Resort.
Here is a resource to see all available hotels in Palm Springs, check prices and make reservations.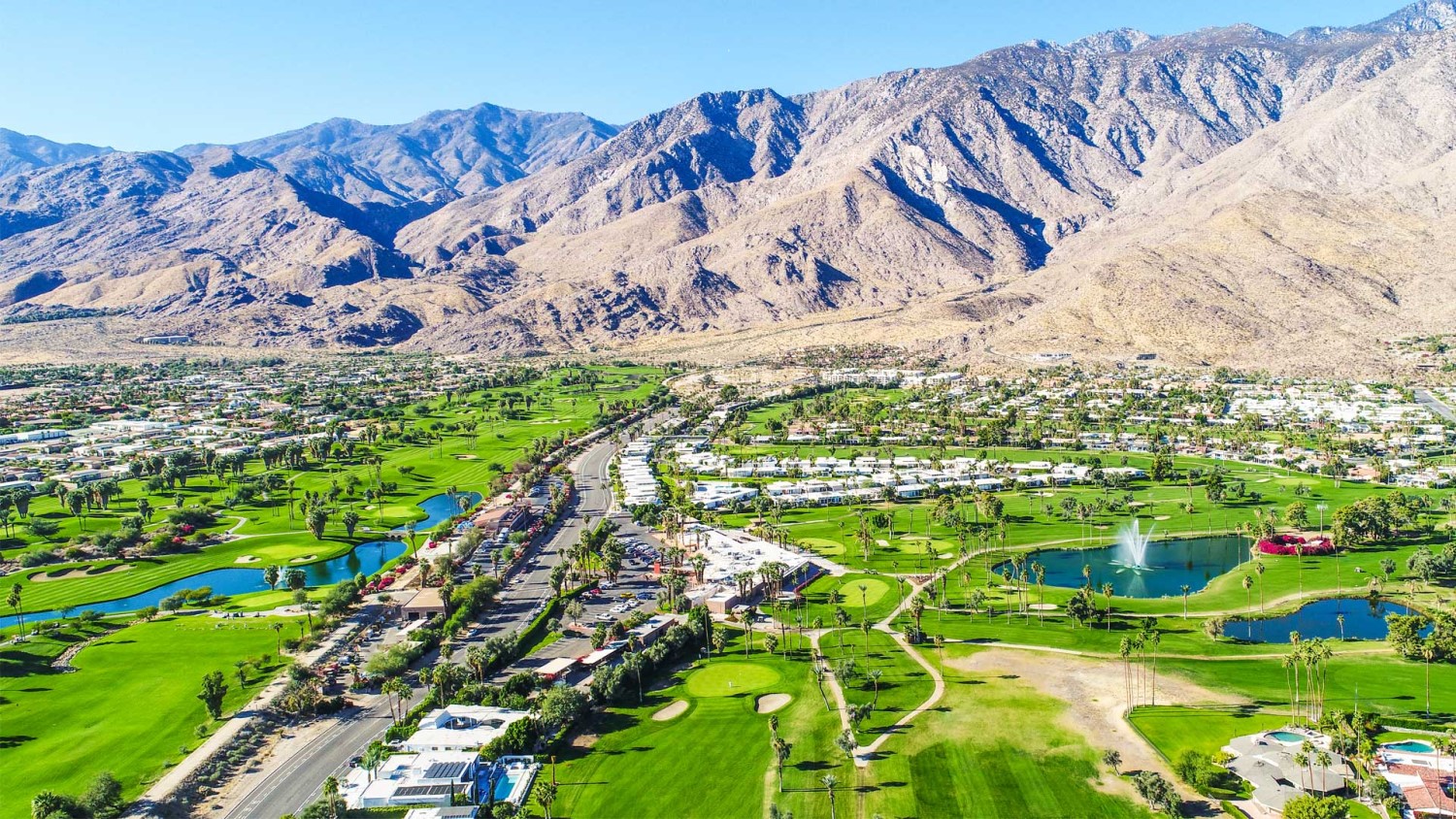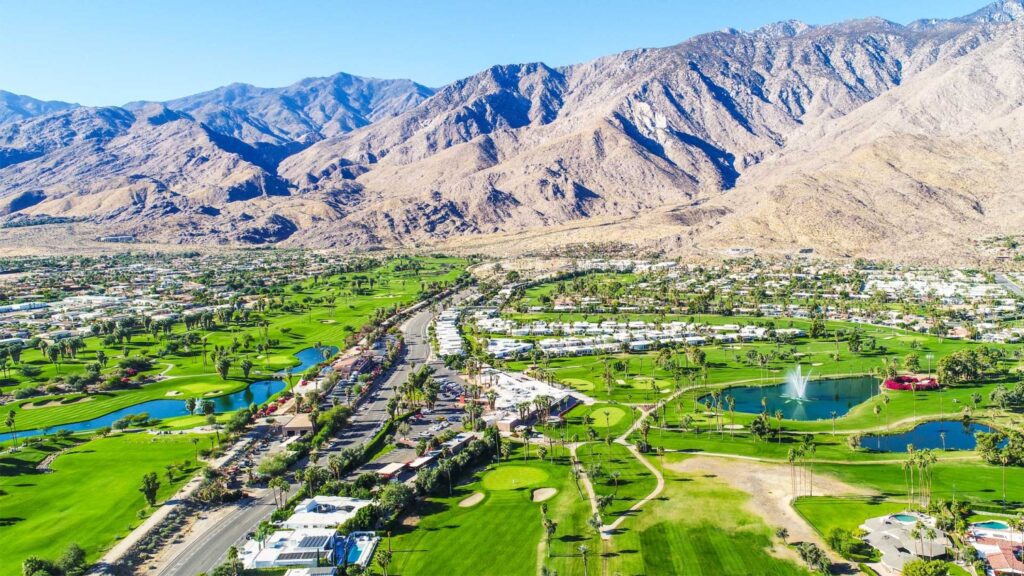 How to Get to Palm Springs
Arriving in Palm Springs is easy: from Los Angeles take I-10 east and then follow Highway 111 south. From Las Vegas, take I-15 and then I-215 south. When you arrive you will notice an endless expanse of wind turbines, which at sunset offers a very impressive view.
The Houses of the Celebrities in Palm Springs
As we have already said, the city is full of villas and homes of important people and celebrities, here are some of them:
Alexander Estate
It is named after a very important architect (Robert Alexander), but Elvis Presley, who spent his honeymoon here after marrying Priscilla Beaulieu in Las Vegas, made the place famous.
Frank Sinatra House
It was specially built for "The Voice", with a weird pool in the shape of a grand piano. It is difficult to get a good look at it (unless the gate is open), but you can rent the house and spend a minimum of 3 nights there.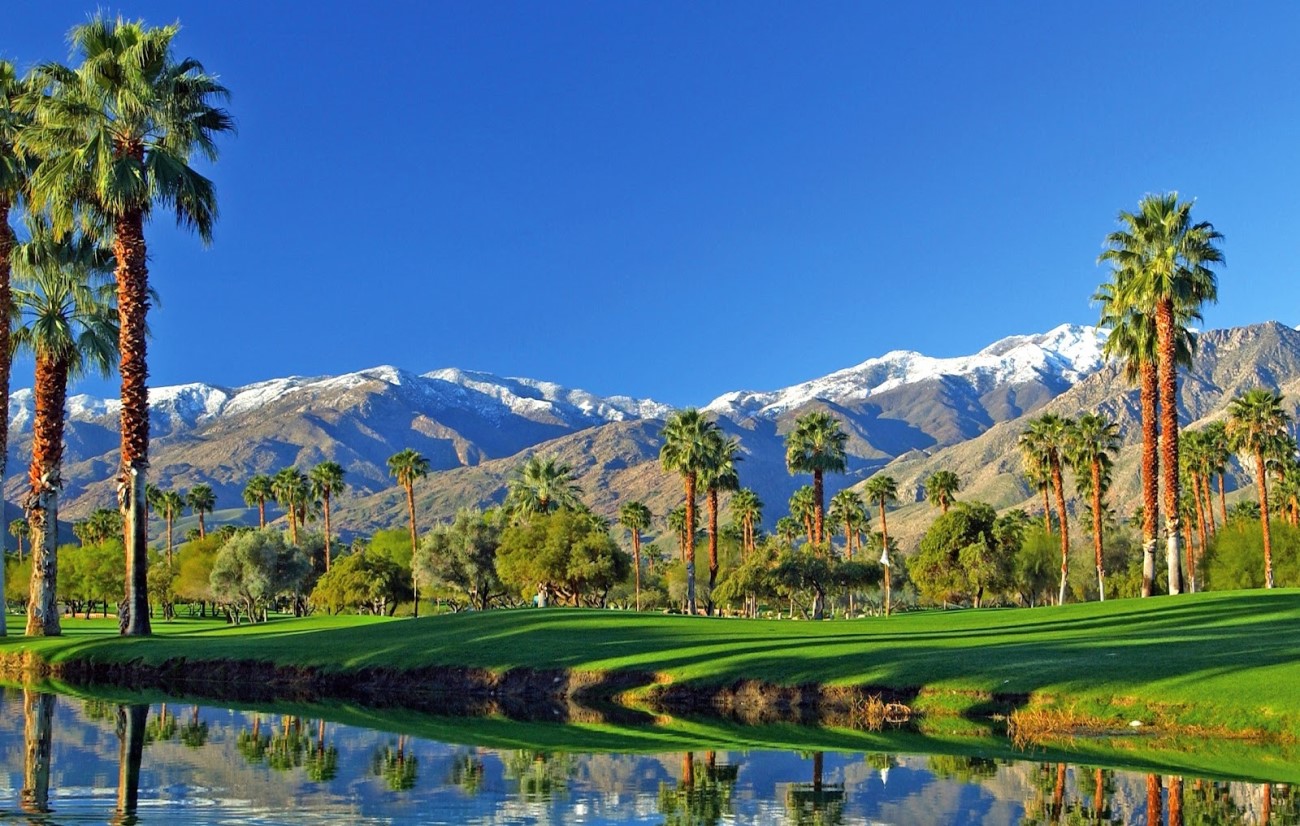 Frey House II
This is one of the most incredible villas in the area, built by the great architect Albert Frey. Glass walls set on corrugated roofs emerge from the rock of the canyon creating a unique spectacle, you can book guided tours, and you can check prices and times here.
Kaufmann Desert House
A charming house built by Richard Neutra, an Austrian architect who worked with Wright. Sadly it is not open to the public.
At this 2021 Palm Springs travel guide we tried to cover everything you needed to know before visiting this beautiful sunny city. Let us know in the comments section below what do you think about it!