Dave the Diver, the unique blend of a fishing simulator, deep-sea exploration adventure, and restaurant management game, has just received a substantial update that brings a wave of new content, performance enhancements, and bug fixes to delight its ever-growing player base.
This major update introduces an array of exciting activities to the 2023 indie standout. It includes a collection of new sub-missions in later-game regions, expanding the gameplay possibilities beyond the main storyline.
Notably, the update introduces new game mechanics in the form of crabs and lobsters, along with specialized crab traps for capturing them. Players can look forward to a dedicated crab-catching system, adding a layer of excitement as they patiently await a crustacean to take the bait.
However, one of the most intriguing and enigmatic additions is the "Lobster Party" event, shrouded in mystery, and left for players to uncover on their own.
Efficient Farming and Automation
For players who relish the efficiency of their in-game operations, the update brings the convenience of automating farming tasks. MC Sammy will be there to assist with various chores. Moreover, new devices are available to help with egg storage and chicken feeding, transforming your farm into a finely tuned machine.
Out on the open water, players can now confront a formidable new event boss after collecting all Marinca cards. These cards are divided into a new Nocturnal category, adding a fresh layer of challenge with new fish that exclusively appear at night, balancing the presence of daytime fish during the nocturnal hours.
A new addition to the world of Dave the Diver is the Wandering Merchant, who returns to your Bancho Sushi restaurant when served a "special" dish. The merchant offers a selection of items, including new ingredients that add depth to your culinary adventures.
Performance Enhancements and More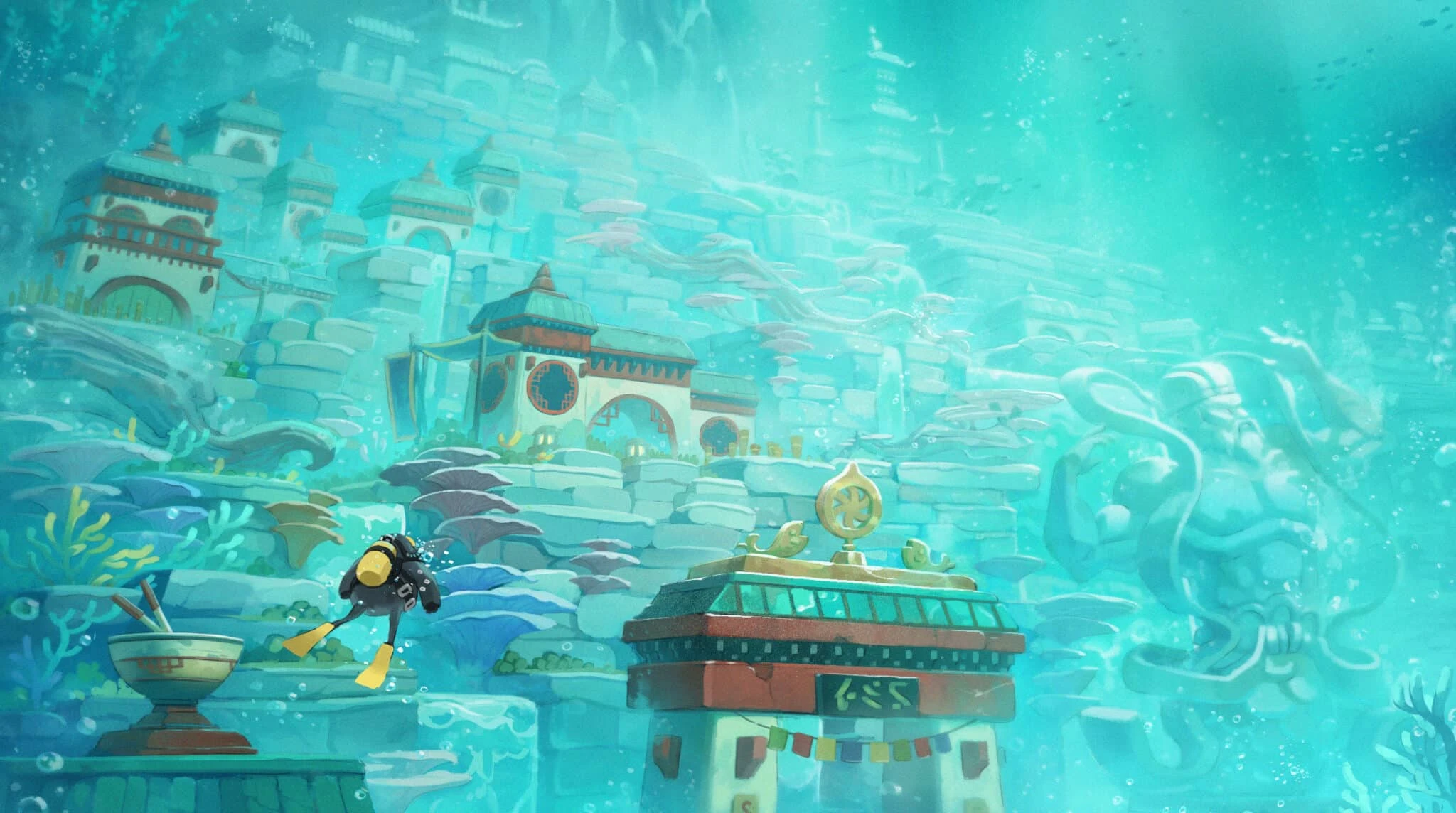 Behind the scenes, the update brings several improvements, including overall performance enhancements and faster loading times. Players can now purchase seeds from Gumo at the seaweed farm, along with various bug fixes to ensure a smoother gaming experience. In addition, the update introduces Steam trading cards, offering a delightful bonus for collectors.
The hefty update is available now, following the developers' commitment in August to not only enhance the game's quality of life but also to introduce fresh content, including features tailored for the Steam Deck and smaller screens.
Dave the Diver has already captured the hearts of over a million players since its release earlier this year. It's heartening to witness the game's continued growth and improvement, even as its creators set their sights on new and exciting endeavors.
Uncover the Excitement of Toss! in VR: "Join us on a journey through vibrant landscapes and challenging gameplay with our comprehensive review of Toss! in VR. Find out how Agera Games has managed to create a captivating and immersive world that stands out in the crowded field of VR gaming. Learn about the game's innovative mechanics, engaging narrative, and why it's worth your time."