Willy Wonka, the iconic chocolatier known for his inventive confections and whimsical ways, is making a daring return to the big screen. However, in the latest trailer for "Wonka," set to premiere in theaters on December 15 with Timothée Chalamet in the lead role, the focus is not just on chocolate, but on a captivating class struggle.
In this origin story, young Wonka finds himself pitted against the notorious "chocolate cartel," a group of wealthy elitists who recoil at the mere mention of poverty. The film unapologetically frames this as a story about pursuing one's dreams while navigating the ruthless world of capitalism, where powerful market forces are willing to resort to extreme measures, often with the state's support, to stifle competition.
This is portrayed vividly when Keegan-Michael Key's comical policeman subjects Wonka to chilling intimidation tactics, including dunking his head in icy water and delivering a stern "bonk on the head" to thwart his chocolate-selling endeavors.
Yet, the indomitable spirit of Willy Wonka prevails. He is a dreamer, an innovator, a chocolatier, and, as the trailer hints, "something of a magician." Adding a touch of humor and eccentricity to the film, Hugh Grant plays Wonka's towering Oompa Loompa friend, who is affectionately referred to as "Lofty" due to his unusual height among his kind.
Despite his stature, Lofty is characterized by his love for alcohol and a mobile liquor cabinet that he can sleep in, with a mischievous threat of poking Willy "quite viciously" with a cocktail stick. This dynamic promises a delightful and quirky interplay between the characters, emphasizing the challenges faced by Wonka from all sides.
Directed by Paul King, renowned for his work on "Paddington," "Wonka" is presented as a movie musical. Although the trailer does not feature any singing, except for Grant's rendition of the classic Oompa Loompa tune, King has praised Timothée Chalamet's "beautiful singing voice," even likening his performance to Bing Crosby.
Despite the absence of vocals, the trailer offers a glimpse of captivating dance sequences and enchanting set pieces that are sure to captivate the audience.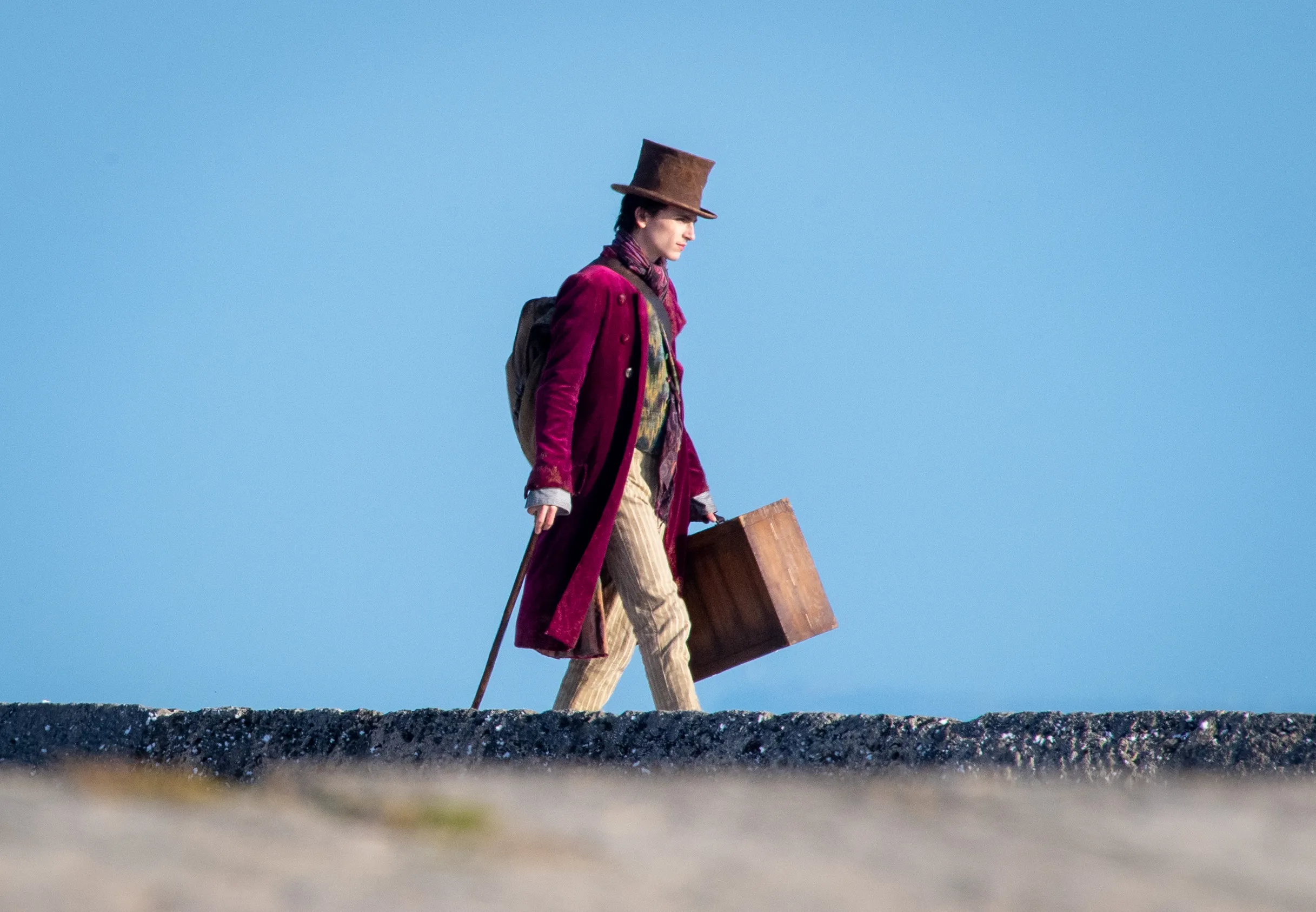 In "Wonka," audiences can expect a visually stunning and narratively compelling journey through the early life of a beloved character, where themes of ambition, resilience, and the struggle against corporate giants are at the forefront.
Timothée Chalamet's portrayal promises to bring a fresh perspective to the iconic chocolatier's story, making "Wonka" a must-see for both fans of the original and newcomers alike.
Thor's Cinematic Saga Awaits: Whether you're a Marvel newbie or a die-hard fan, our comprehensive guide offers insights into watching Thor movies in their true order. Embark on an unforgettable journey with the mighty Asgardian!