Loki has been one of the most compelling characters in the Marvel Cinematic Universe (MCU) ever since his introduction as the God of Mischief in 2011's Thor. Through scheming plans for power in The Avengers and finding redemption in Ragnarok, Tom Hiddleston has infused the role with nuance over a decade-long journey. This made an entire TV series devoted to the beloved anti-hero an enticing prospect for Marvel fans.
The first season of Loki delivered an intriguing premise by creating the Time Variance Authority to police timeline disruptions across a meticulously planned "sacred timeline." It explored identity and purpose through introducing Loki variants like Sylvie while forging a buddy cop dynamic between Hiddleston's Loki and Owen Wilson's Mobius. The mind-bending time travel plot built to a climax that positioned Jonathan Majors' Kang the Conqueror as the next big threat.
Now with Loki season 2 released, the pressing question is whether it lives up to the potential displayed in season 1. Does it further develop Loki's character in narratively satisfying ways? Or does it succumb to the pacing issues and formulaic stories that have plagued Phase 4 of the MCU? By evaluating critical and fan reviews, we'll assess if Loki's second season is a worthy continuation of the God of Stories' journey or if it fails to fulfill his glorious purpose.
A Glorious Purpose Found in Loki's First Adventure
The first season of Loki was a resounding success that laid the groundwork for an intriguing new corner of the MCU. Showrunner Michael Waldron adeptly balanced humor, sci-fi imagination, and emotional character depth in a freshman season that felt fully formed right out the gate.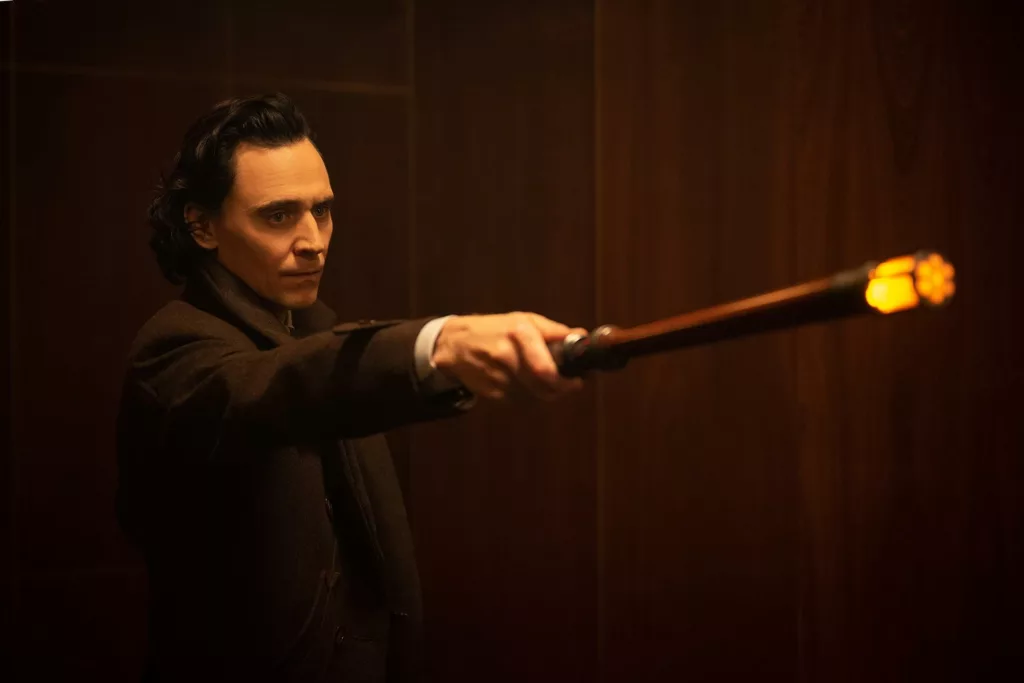 By introducing the Time Variance Authority, Loki crafted a fresh setting and mythology removed from the Avengers' earthly battles. The retro-futuristic TVA bureaucracy gave the show a unique flair while allowing commentary on themes of fate versus free will. Clever concepts like reset charges, time doors, and "pruning" timelines gone awry demonstrated the creative storytelling freedoms animation-inspired designs afforded.
The buddy cop dynamic between odd couple Loki and Mobius fueled much of the season's humor, thanks to razor-sharp dialogue and the natural comedic chemistry between Tom Hiddleston and Owen Wilson. Their banter and quest to stop a dangerous Loki variant from disrupting the sacred timeline made for an engaging plot vehicle. It also allowed for plenty of mischievous fun, like Loki's daring escape from TVA custody or the entertaining team-up with Mobius at a 1970s Renaissance fair.
But Loki succeeded by being more than just a humorous romp across time and space. It explored identity and purpose through introducing "variants" like Sylvie, who challenged Loki's notions of self. Their philosophical debates and loaded exchanges, complemented by nuanced performances from Hiddleston and Sophia Di Martino, added emotional weight often absent in other MCU stories.
The season's exploration of Loki's character, from his vulnerability and struggle for connection to his growth into being a hero, gave satisfying payoff. His heartfelt reactions to viewing his life's dark path in the Void and eventual selfless act to save Mobius demonstrated significant development. It made the God of Mischief truly worthy of redemption.
By the season finale, Loki had found meaning by fighting for something greater than himself, even willing to sacrifice everything to stop Multiversal war. His hard-won maturity, in combination with Mobius' friendship, represented the family Loki had always sought but never thought possible.
Yet the finale's cliffhanger ending also set up a bold new direction for Phase Four by revealing Jonathan Majors' intimidating Kang the Conqueror. This glimpse toward Marvel's future perfectly capped a first season that succeeded both as an emotional character study and an integral lynchpin in the overarching MCU narrative. By centering on Loki's quest for identity, the God of Stories' inaugural adventure gave him the glorious purpose that had eluded him for so long.
The Winding Road to Loki's Final Glorious Purpose
After the strong character focus and narrative momentum of Loki's first season, expectations were high for the God of Mischief's sophomore return. Unfortunately, season 2 failed to fully recapture the magic that made its predecessor so entertaining and memorable. While still bolstered by an outstanding cast, the second outing meandered with a slower pace and lack of overarching stakes.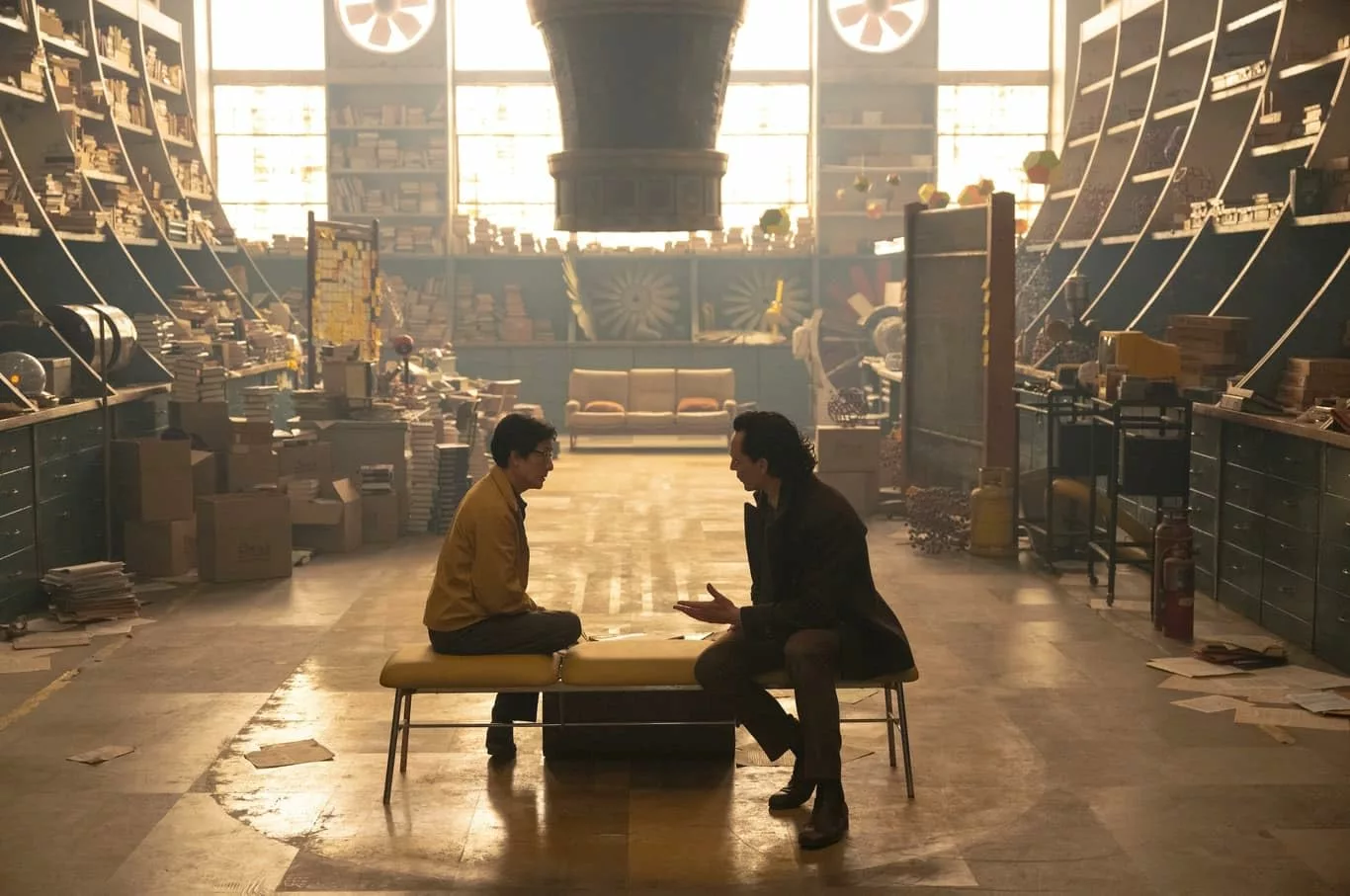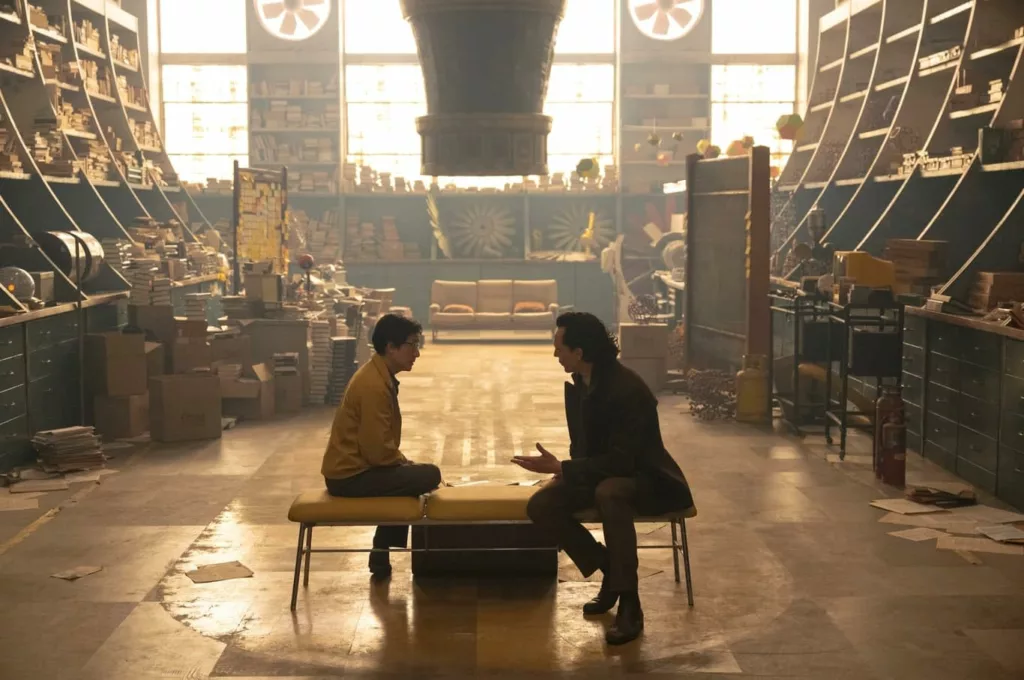 With Michael Waldron stepping aside as showrunner, season 2 lacked the sharp writing and stylized action that defined season 1. New head writer Eric Martin took Loki and the TVA crew on an oddly languid adventure hopping through time and multiverses. Without a central antagonist driving events, most episodes felt like inconsequential pit stops rather than building tension.
Several episodic subplots like Hunter X-5's life as 1970s movie star "Brad Wolfe" ultimately didn't connect back to the overarching narrative in meaningful ways. Even the introduction of Jonathan Majors' Kang variant, Victor Timely, lacked the intrigue surrounding his appearance as He Who Remains last season. This aimlessness noticeably dragged compared to the propulsive cat-and-mouse game between Loki and the TVA in season 1.
On the positive side, Tom Hiddleston maintained his emotional, nuanced take on the titular anti-hero even when the story beats failed to land. Owen Wilson (Mobius), Sophia Di Martino (Sylvie), Gugu Mbatha-Raw (Renslayer) and returning co-stars all provided solid performances as well. And as the quirky mechanic Ouroboros, Ke Huy Quan often stole scenes with his energetic charisma.
Despite the slower pace, season 2 still succeeded when focused on introspective character moments. Loki's heart-to-heart talks with Mobius and Sylvie allowed Hiddleston to tap into new vulnerability as someone worried he may lose his newfound family. Loki's tearful confession that he just wants his friends back provided a rare glimpse into the depth of his attachment and fear of isolation.
These relationship-focused scenes demonstrated that, despite less urgency in the plot, Loki's emotional arc still showed progress. His discussions with Mobius about morality and purpose evidenced growing wisdom. And his dogged quest to save those he cared for, willing to sacrifice himself for their survival in the end, highlighted the hero Loki had become.
Fortunately, the season finale delivered a long-awaited narrative payoff that reminded audiences of the show's potential. Loki contemplating his purpose while utilizing skilled temporal manipulation to process past trauma represented his maturity coming full circle. Faced with an impossible choice, he charted his own path forward, becoming a legendary figure who perhaps didn't return but clearly found closure.
By having Loki literally uphold the timeline with his glorious purpose writ large, the creative visuals and bittersweet ending made for an epic, lore-enhancing conclusion. It captured the imagination in ways the previous five episodes failed to do. Despite its flaws, Loki's send-off retained enough care and emotional impact to satisfy fans who stuck through the uneven second season.
A Finale Fulfilling Loki's Glorious Purpose
After a season spent hopping across tangled timelines, Loki's second season culminated in a finale that delivered an emotional, epic conclusion to the God of Mischief's journey. In the aptly titled episode "Glorious Purpose," Loki comes full circle in his understanding of power and responsibility. This provides satisfying closure for the beloved character, even if questions linger about his future in the MCU.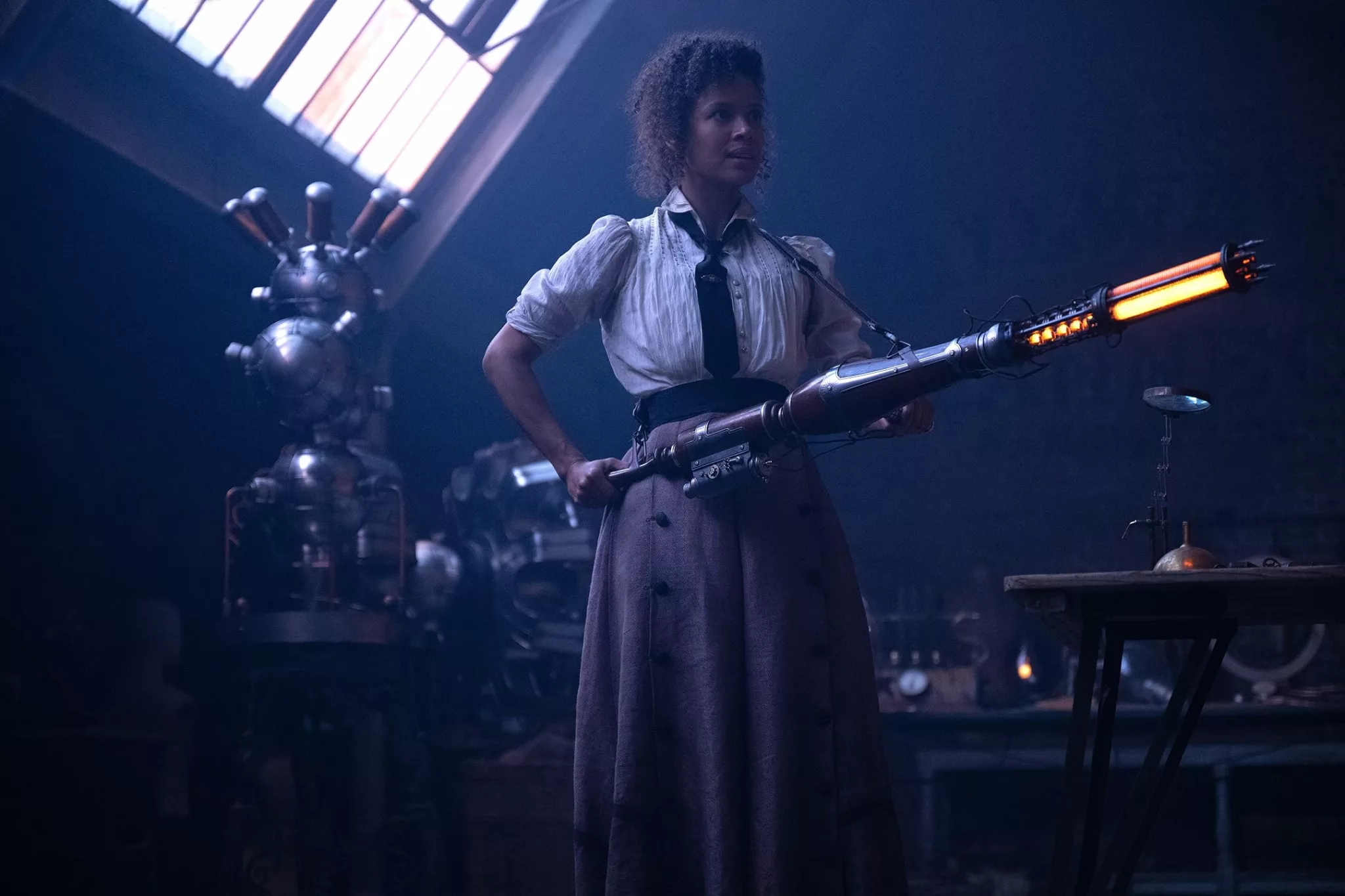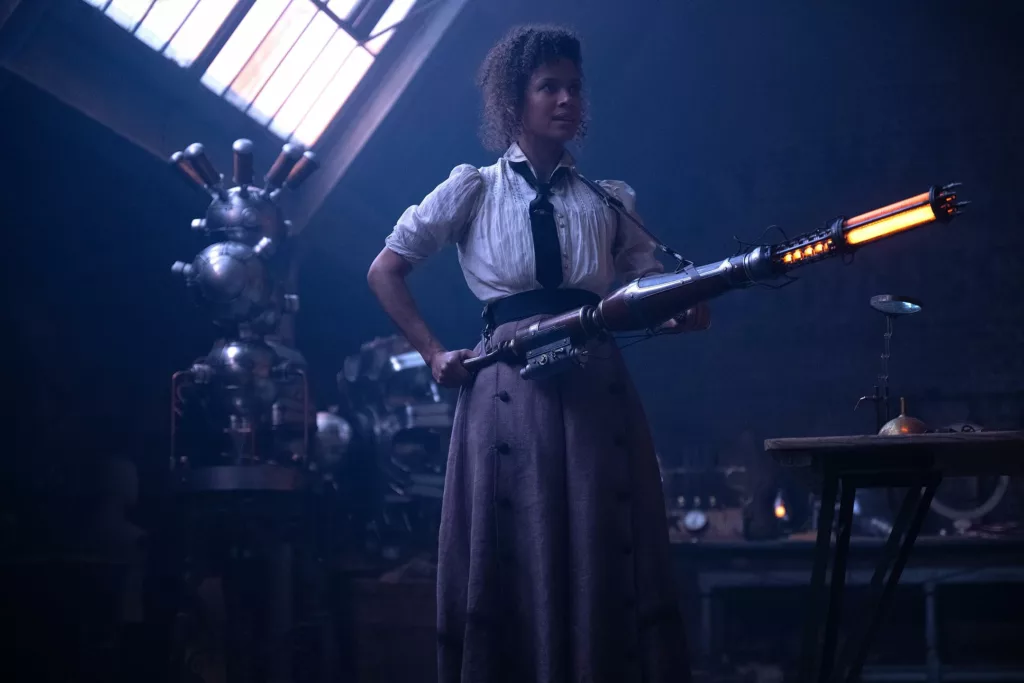 The finale wastes no time jumping into the action, with Loki utilizing newly honed time manipulation abilities to try and prevent the impending multiversal apocalypse. After exhausting all options, Loki has an illuminating conversation with He Who Remains that encapsulates the core dilemma facing our protagonist.
Does Loki allow the preservation of a rigid timeline that maintains order but stifles free will? Or does he enable true freedom, but at the cost of unleashing multiversal war? Whileonce obsessed with controlling his destiny no matter the destruction caused, Loki now grasps the gravity of such god-like choices.
This difficult reckoning represents the completion of Loki's emotional arc. Where once he chafed under the burden of "glorious purpose" as an Asgardian prince, he now understands sacrifice is inherent to protecting what matters most. Mobius' sage advice about shouldering the necessary load resonates with the God of Stories.
In a touching scene, Loki confesses he just wants his newfound TVA family – Mobius, Sylvie, B-15, and the others – to survive. Despite past betrayals, lies, and persistent self-interest, he'll risk everything for those he cares about. This selflessness shows Loki is no longer the jealous antagonist of The Avengers, but a being who embraces interconnection and loyalty.
When crunch time comes, Loki makes an elegant third choice by stepping into the void himself to end the TVA's repressive hold over destiny. The rich visual symbolism of Loki reigning over the blossoming branches of infinite realities represents his godhood and purpose finally fulfilled. No longer feared as a danger but now the master of his own fate, his cosmic watch over the Sacred Timeline entwined with Yggdrasil is a beautiful image.
While certainly bittersweet, this is a fitting end for Loki's redemption arc across the Infinity Saga. He didn't get more time adventuring with his Variant friends, but he found liberation and inner peace. The God of Stories oversees the narratives unfolding across existence, a deeper purpose than throne rooms and daggers.
Looking ahead, the chance to see Tom Hiddleston reprise his career-defining role seems uncertain. Yet the iconography of Loki's sacrifice and transcendence into legend provides profound closure. There are enough imaginative possibilities within the Multiverse Saga's infinite worlds that the future could hold further mischief and majesty.
For now, the God of Mischief rests secure in purpose. Loki's emotional finale completes a decade-long transformation into a being governing fate itself. Among the MCU's pantheon, few journeys feel as wonderfully realized. Whatever comes next, Loki's legacy endures glowing and glorious.
Comparing Loki to Other MCU Disney+ Series
While Loki aimed to carve out its own unique corner of the Marvel Cinematic Universe, it's impossible not to view the show within the wider context of the MCU's slate of Disney+ programming. Loki was the third live-action Marvel series to hit Disney's streaming service, following WandaVision and The Falcon and The Winter Soldier.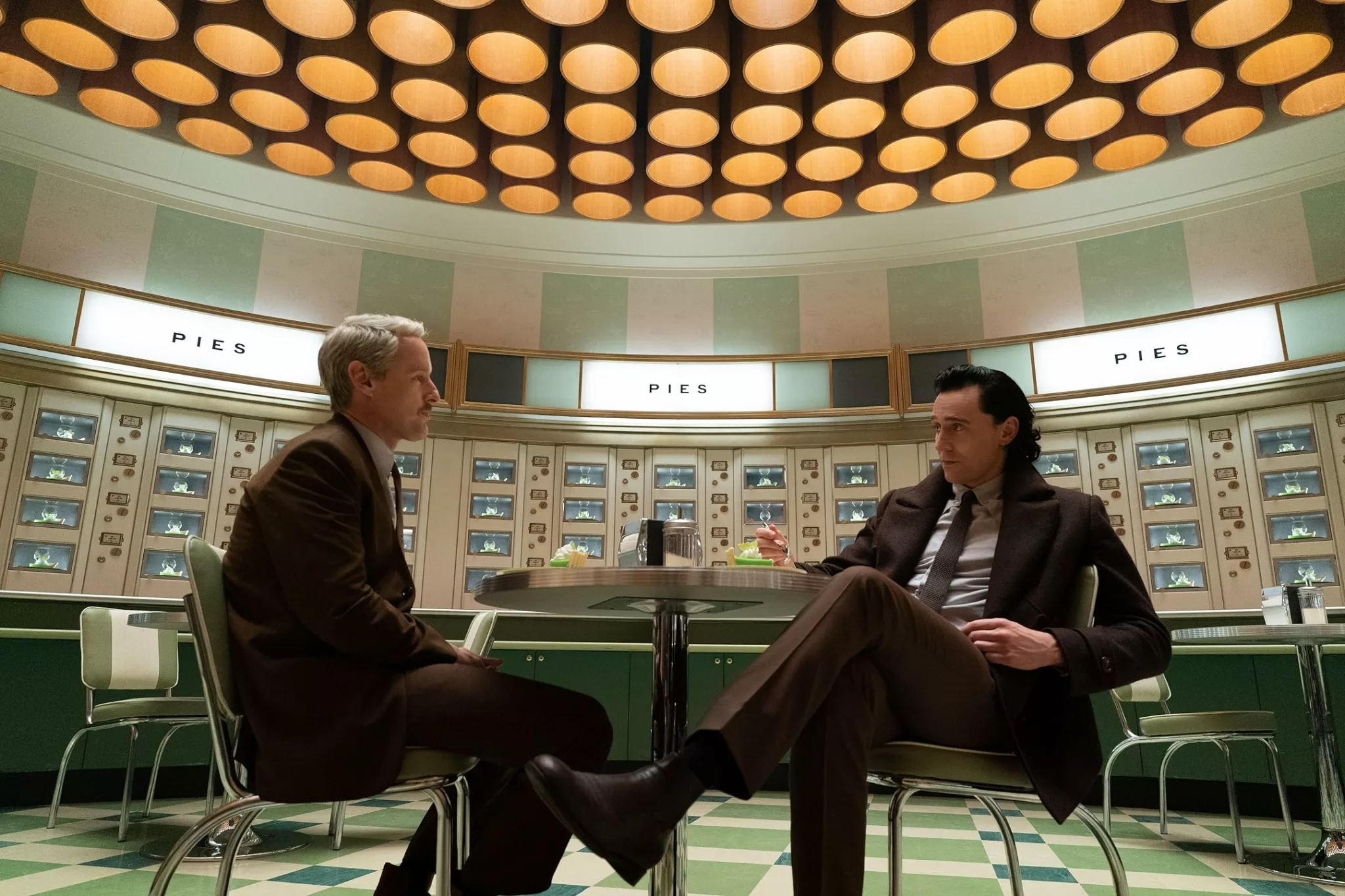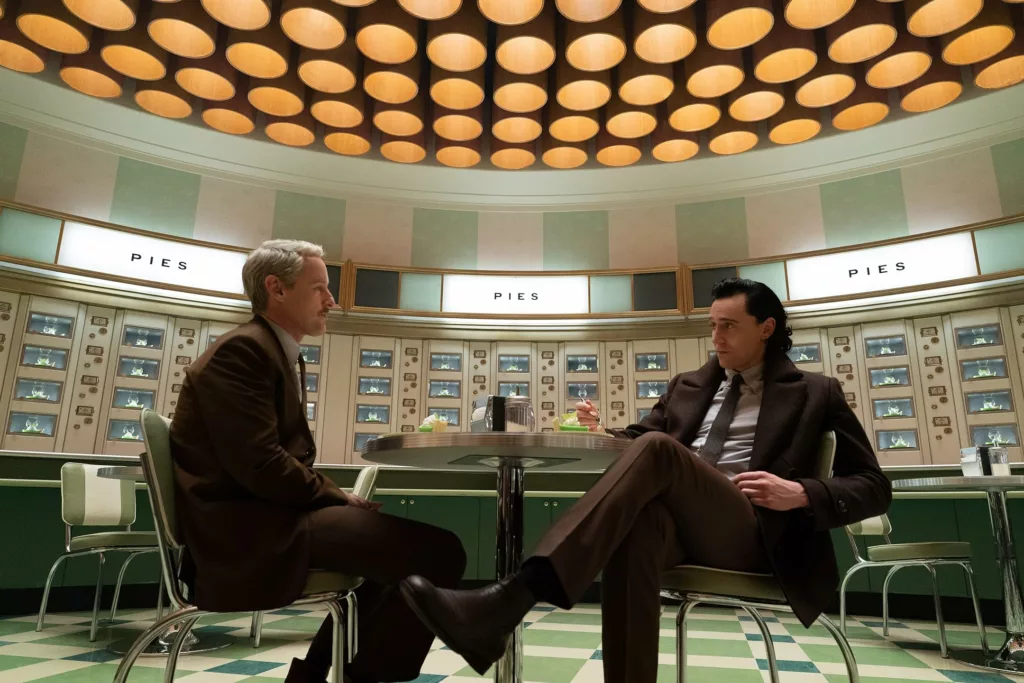 In some regards, Loki was stronger than its predecessors. It likely had the most fully-realized first season compared to WandaVision's uneven back half and Falcon's disjointed pacing. Loki also expanded the MCU into uncharted tonal and stylistic territory more successfully through introducing the peculiar world of the TVA.
However, the show's second season struggles reflect challenges faced by other Phase 4 properties. Like films such as Doctor Strange and the Multiverse of Madness, Loki's sophomore outing got bogged down in franchise lore and laying groundwork for the wider universe. This resulted in a season that lacked narrative focus and engaging character arcs.
Overall, while Loki never reached the emotional heights of WandaVision or the political thrills of Falcon, it served as a solid template for how Disney+ shows can meaningfully expand on characters and settings. When Loki centered its focus on its namesake anti-hero's journey, it exemplified character-driven MCU storytelling done well. But it also demonstrated how overemphasis on franchise connectivity can lead even inventive shows astray.
Bidding Farewell to the God of Mischief
Across two seasons of metaphysical adventures, Loki took audiences on a winding but ultimately fulfilling ride. By charting profound changes in its complex titular character while expanding the MCU's cosmic landscape, the show provided a unique cornerstone to Phase Four's broader tapestry.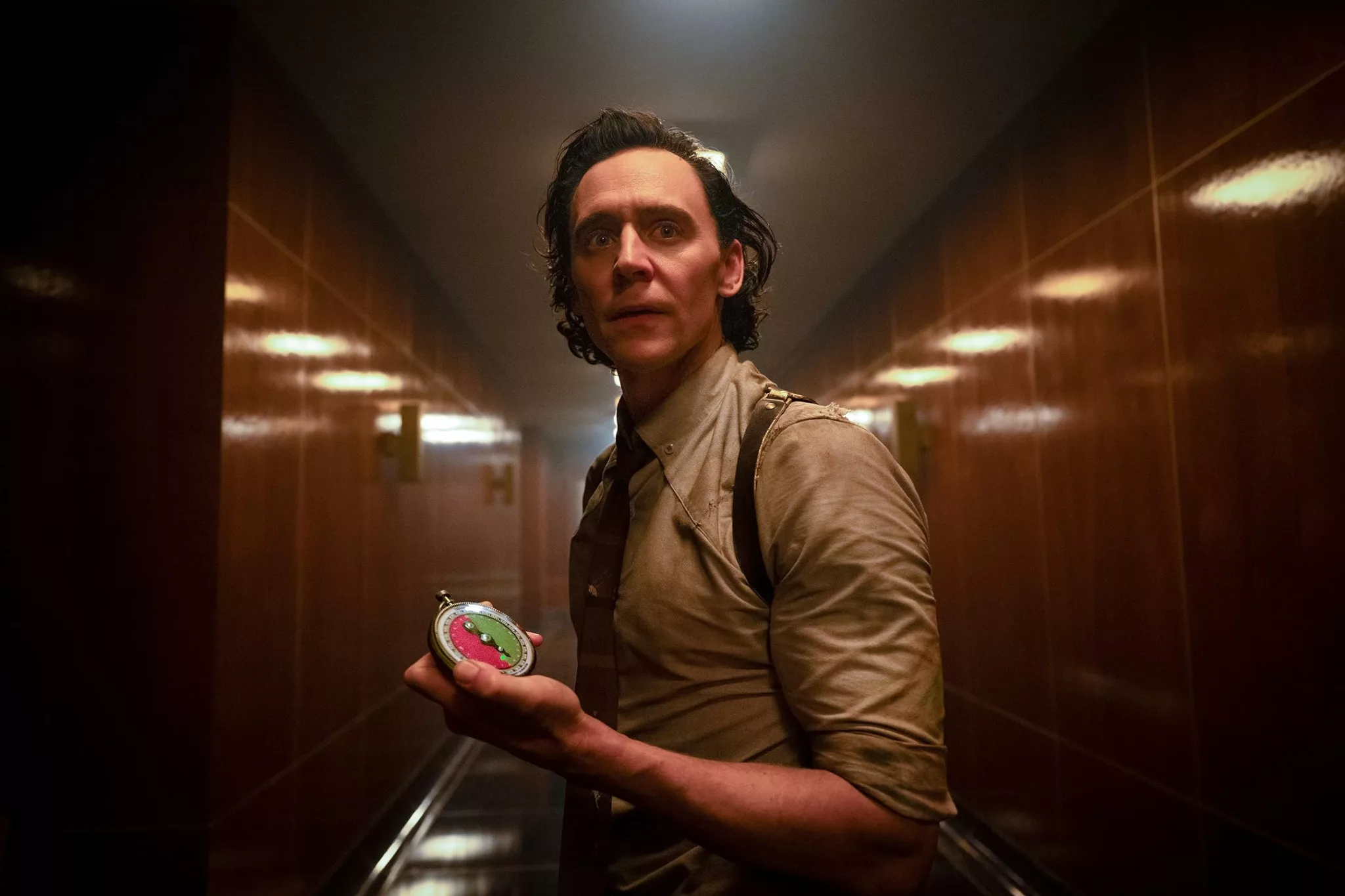 The highs included Tom Hiddleston deepening his fan-favorite role and showing new dimensions to Loki's emotional vulnerability. Owen Wilson's Mobius brought heart and humor as Loki's guide. Imaginative designs, from the retro-futuristic TVA to a timeline woven like glistening branches, demonstrated visual ingenuity. And Jonathan Majors' intimidating debut as Kang teesed an ominous new threat.
There were certainly low points as well. The slower pace and lack of overarching stakes in season 2 resulted in wheeled-spinning episodes. Supporting players like Renslayer and Miss Minutes felt underserved. And some MCU connections like introducing another Kang variant felt forced.
But when Loki centered character and relationships, it found magic. Loki's journey toward heroism through trust in others, rather than distrust, gave the story emotional weight. And by the end, his purpose was truly glorious – perhaps not the throne he expected but a destiny nonetheless.
As to the series' place in the wider MCU, it succeeded as a vehicle for expanding the universe's scope. Yet it also struggled at times to balance Marvel machinery with meaningful storytelling. While Loki's highs represent the MCU at its inventive best, its lows reflect an overreliance on franchise connectivity over craft.
In the end, Tom Hiddleston and Loki left an indelible mark on the MCU's first decade-plus. Saying farewell, while difficult, is made easier knowing the God of Mischief's legacy is secure. Whatever tricks and trials Phase Five may bring, for a brief shining era, fans witnessed a man become a king, a villain become a hero, and a broken soul find glorious purpose. Loki's time has passed, but he remains forever a Marvel icon.
The Review
Loki's uneven second season loses momentum but ultimately sticks the landing in delivering emotional payoff for its complex protagonist. While the God of Mischief's MCU journey concludes on a beautifully bittersweet note, the show demonstrates both the storytelling heights and franchise-focused shortcomings of Phase Four.
PROS
Strong central performance by Tom Hiddleston brings depth and nuance to the complex character of Loki
The introduction of the TVA provides an intriguing and unique setting removed from the normal MCU
Creative designs and visuals like the retro-futuristic TVA and glowing timeline branches
Owen Wilson's Mobius serves as an entertaining comedic foil and guide for Loki
Loki's emotional character arc across both seasons feeling meaningful and transformative
The philosophical questions posed about destiny, free will, identity
Jonathan Majors' foreboding debut as Kang the Conqueror
The imaginative finale providing closure to Loki's journey
CONS
The slower pace and lack of driving conflict in season 2
Supporting characters like Renslayer feel underdeveloped
Some unnecessary tangential subplots that don't connect back to the main narrative
Reliance on MCU connections and franchise building leading to forced plot points
Imbalance between focusing on character moments versus wider MCU machinations
The second season lacks stylistic flair and action that defined season 1
Uncertainty around Tom Hiddleston reprising the role again in the future