In 2013, American endurance swimmer Diana Nyad accomplished an incredible feat – becoming the first person to swim from Cuba to Florida without the aid of a protective shark cage. At the age of 64, she completed the 110-mile swim on her fifth attempt, setting a new record. Nyad had first attempted the swim 35 years prior in 1978 but gave up competitive swimming afterwards for a career in sports journalism. In her 60s, she was driven to take on the challenge again and prove that age should not be a limiting factor.
Her against-the-odds journey is now dramatized in the new biopic Nyad, directed by the accomplished documentarians Elizabeth Chai Vasarhelyi and Jimmy Chin. Known for films like the Oscar-winning Free Solo and The Rescue, this narrative feature marks the duo's first foray into directing a scripted film rather than a documentary. They bring their non-fiction experience to the table, incorporating real news footage into the movie. But can they successfully make the transition to helming an inspirational sports biography?
In this review, we will take a deep dive into Nyad to evaluate if the filmmaking pair have managed to capture the essence of this remarkable true story. How does Annette Bening embody the intense Diana Nyad? What does Jodie Foster bring to the role of Nyad's friend and coach? Do they overcome the familiar tropes of an underdog sports movie? By surveying the directing, performances, themes and filmmaking choices, we'll examine whether Nyad truly does justice to an accomplished athlete who refused to be constrained by her age or gender. Read on for a comprehensive review of this fact-based swimmer biopic.
Diana's Daring Dream: The Journey to Cuba-Florida
Nyad opens with Diana Nyad (Annette Bening) celebrating a milestone birthday, her 60th. Once a successful long distance swimmer in her 20s, she retired three decades prior to become a sports broadcaster. But facing 60 triggers an existential crisis in Diana. Unwilling to be defined by her age, she decides to revive her swimming career and pursue the impossible – becoming the first person to swim from Cuba to Florida without a protective shark cage, a grueling 110 mile journey through treacherous waters.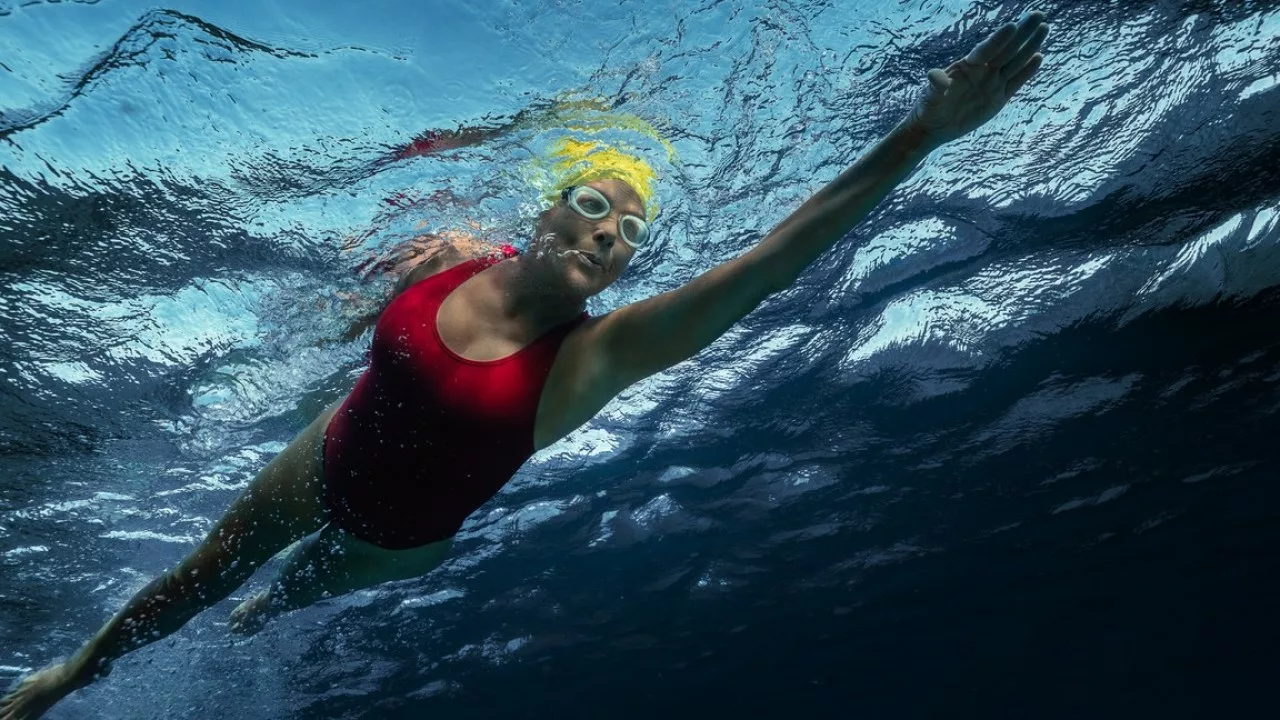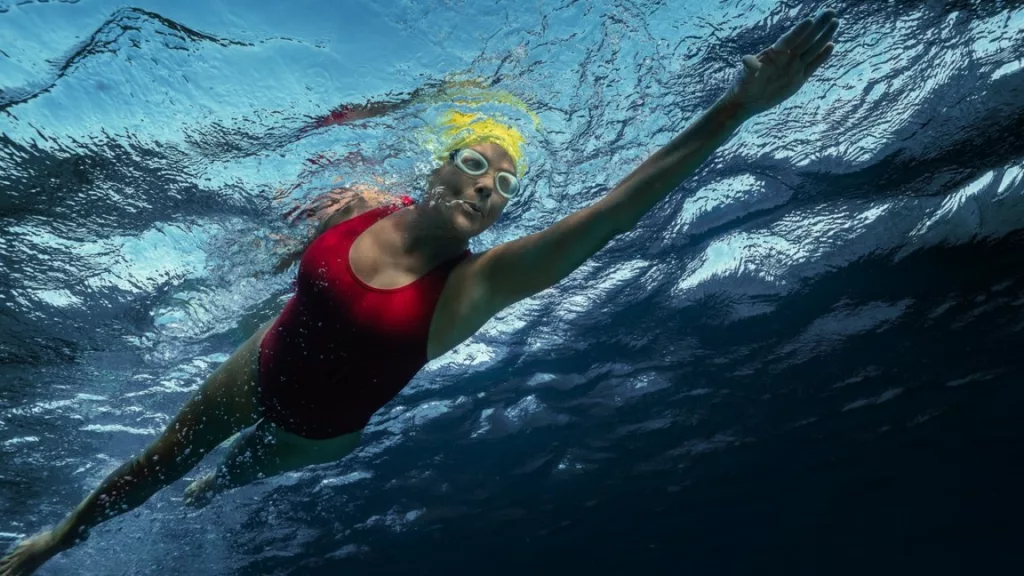 Her ambitious goal meets skepticism, but Diana is fiercely determined. She reaches out to her lifelong friend Bonnie Stoll (Jodie Foster), who was once her swimming partner. Though Bonnie has no coaching experience, she cannot deny Diana and agrees to help train her. They slowly build up Diana's endurance through intense aquatics workouts. When Diana proves she can still handle long distances, the pair start assembling a crew for the Cuba attempt.
They recruit John Bartlett, a gruff sailor intimately familiar with the unpredictable currents along the Florida Straits. To protect Diana from sharks, shark expert Luke Tipple develops an electrical field shark shield to surround her. As she endures dehydration, jellyfish stings, choppy waves, and hallucinations during early swims, Diana leans heavily on Bonnie for support through every setback.
The biggest obstacle arises on Diana's fourth attempt, when a brutal storm forces her team to pull her out of the water just 45 miles from Florida. Diana accuses them of giving up too soon and angrily ignores all health warnings from Bonnie. Their friendship is strained to the breaking point when Diana's undeterred focus on only her own goals puts everyone in danger.
Finally in 2013, Diana begins her fifth and final Cuba-Florida swim at age 64. Despite all the past failures, her confidence does not waver. She sings pop songs in her head to keep rhythm while flickering with the jellyfish immunity suit. When sharks approach, her protective electrical barrier keeps them at bay. Diana battles nausea, fatigue and dehydration, pushing through with Bonnie's steady encouragement.
After 53 seemingly endless hours, Diana finally staggers onto the Florida shore, making history as the first person to swim from Cuba without a shark cage. At age 64, her fifth attempt, she conquers the impossible dream that drove her back into the water after 30 years away. Though their relationship frayed, Bonnie is awed by her friend's determination. This tenacious woman proved that age and limits exist only if you let them define you. Diana's willpower lets her cement her legacy as the queen of open-water marathon swimming.
The Meaning Behind the Mileage
At its core, Nyad is a tale of pursuing lofty dreams despite limitations. Diana refuses to be constrained by societal expectations of older women. Turning 60 is not a reason to be relegated to the sidelines of life in her view. Her swim is fueled by a burning desire to conquer ageism and sexism. This athletic legend presses on in defiance of any who doubt her abilities due to her gender or senior status.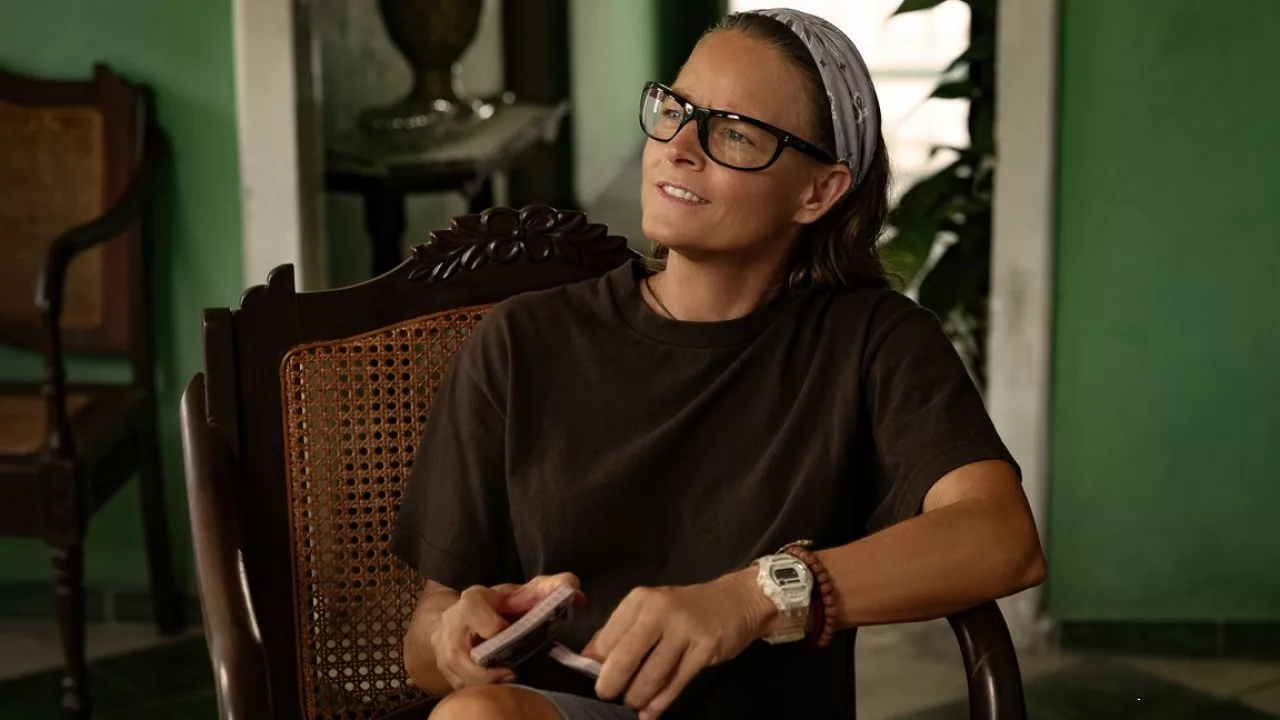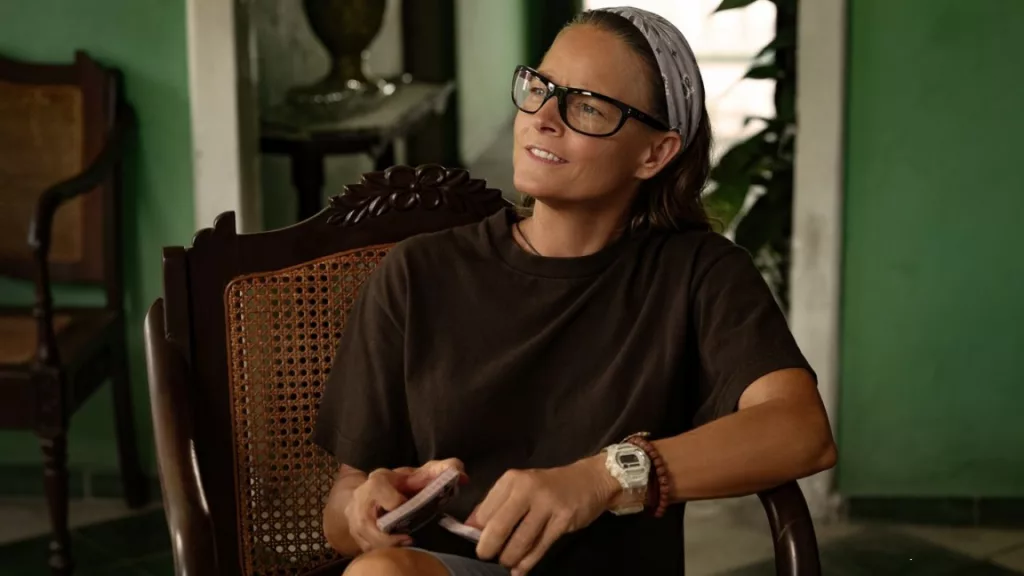 Diana's all-encompassing drive exposes the complexity of elite athletes. Her ego and narcissism are larger than life, as she focuses intently on personal glory. Loyal Bonnie bears the brunt of Diana's selfish demands. Their bond is tested but ultimately unbreakable. Through sacrifice and support, true friendship can overcome friction. Bonnie compromises her own well-being to aid Diana's quest, showing the selflessness of those who believe in us.
The swim is also Diana's way of overcoming past trauma and adversity. Flashbacks reveal she was sexually abused by her coach as a teenager. This causes lasting damage, and her swimming success becomes a means of retribution. Channeling anger into astonishing achievement is how Diana heals. Each milestone swim defeats the childhood demons that surface during her marathon Cuban journey.
Most prominently, Diana is motivated by the injustice of ageism and misogyny. She refuses to be told that 60 is too old for athletic excellence. Her pride rebels against a society trying to force her into irrelevance. Diana also battles the stigma facing female athletes. As an acclaimed sports broadcaster, she has witnessed the disproportionate recognition granted to men. Her Cuba-Florida swim shatters gender barriers in the endurance sports arena.
Through single-minded perseverance, Diana conquers all limitations placed upon her. She proves that the human spirit can triumph over physical and societal constraints. Nyad ultimately honors those who relentlessly chase their dreams, even in the face of marginalization. Diana's willpower and swims are an inspiration to never accept the status quo.
Capturing the Cuba Swim
Nyad marks the first narrative feature film directed by documentarians Elizabeth Chai Vasarhelyi and Jimmy Chin. Their non-fiction backgrounds are clear strengths when incorporating real news and archival footage of Diana's journey. The duo expertly mixes this with dramatic recreations of the swim attempts. This layered approach effectively transports us back through time to follow Diana's progression from retirement to historic achievement.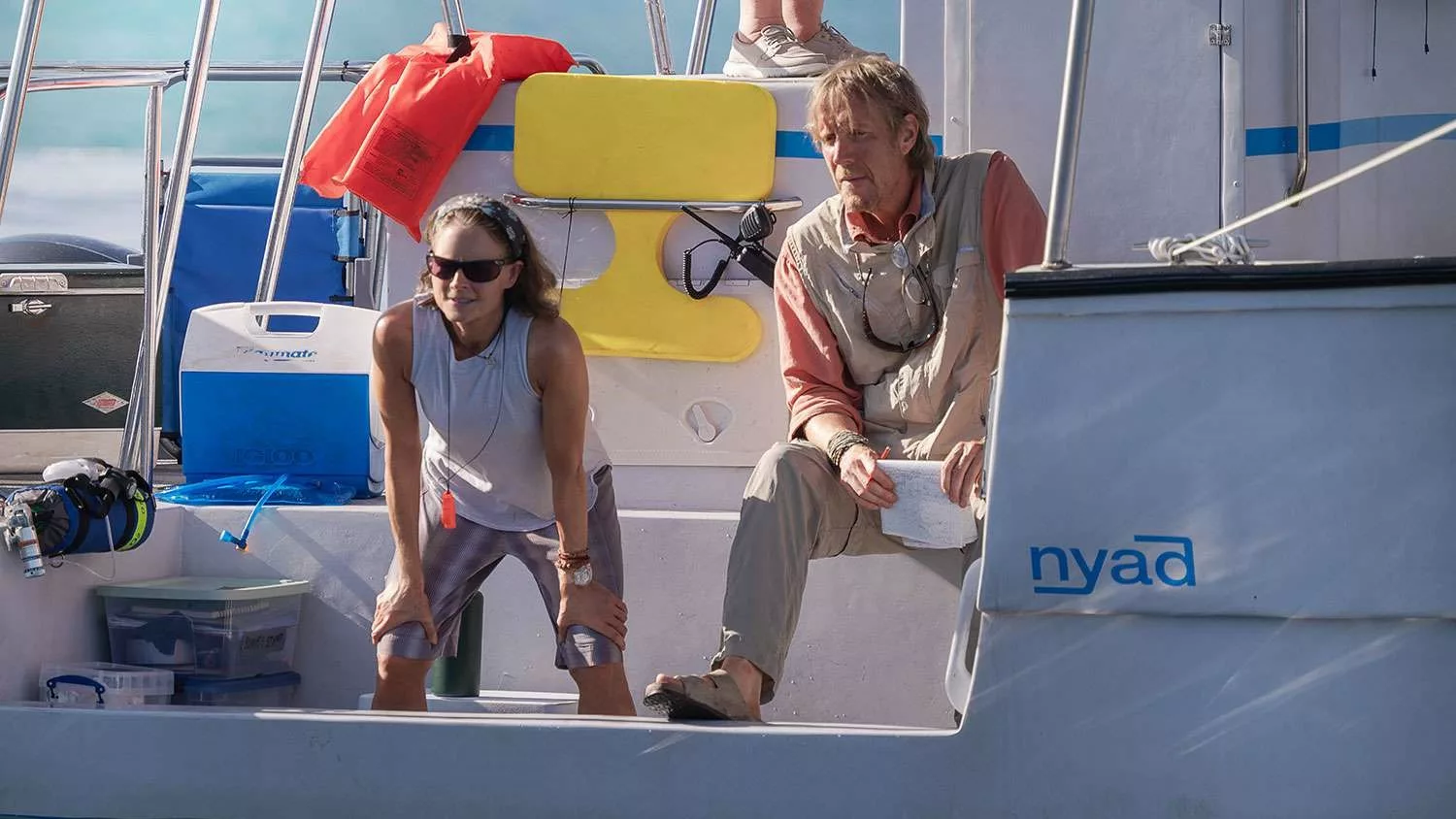 Yet character development is where Vasarhelyi and Chin stumble in their transition to scripted movies. Diana's motivations needed more nuance, especially regarding her fixation on personal glory. Flashbacks to childhood trauma also felt heavy-handed. The directors struggled to elicit empathy for such an abrasive central figure.
On a technical level, cinematographer Claudio Miranda delivers exhilarating sequences in the water. The sheer athleticism required for Diana's marathon swims is vividly captured through flowing underwater shots and aerial views. But disappointingly, scenes on the boat and land have a flat, pedestrian aesthetic. The visuals fail to match the energy of Diana plowing through choppy waves.
The propulsive score by Alexandre Desplat is a highlight. Rousing musical cues accentuate Diana's triumphs and tribulations, providing an audial heartbeat to complement the striking ocean imagery. Vasarhelyi and Chin clearly collaborated closely with Desplat to maximum effect.
While the directors succeed in dramatizing Diana's physical achievements, they never fully delve into the complex psyche that drove this singular woman. Archival footage substitutes for deeper character study. Still, the core components are in place for an inspiring marine spectacle.
Standout Swimming Stars
Annette Bening tackles the role of Diana Nyad with her trademark intensity. She captures Diana's nearly manic drive and air of superiority that alienates even her closest allies. Bening's sheer commitment is evident as she spends long stretches submerged in the open water. Her athletic swimming prowess throughout is impressive. Yet in the early scenes, Bening leans into Diana's most caustic traits without balancing them with empathy. Nuance develops later when Diana faces crises of confidence after defeats – Bening reveals the deep insecurities below the bravado.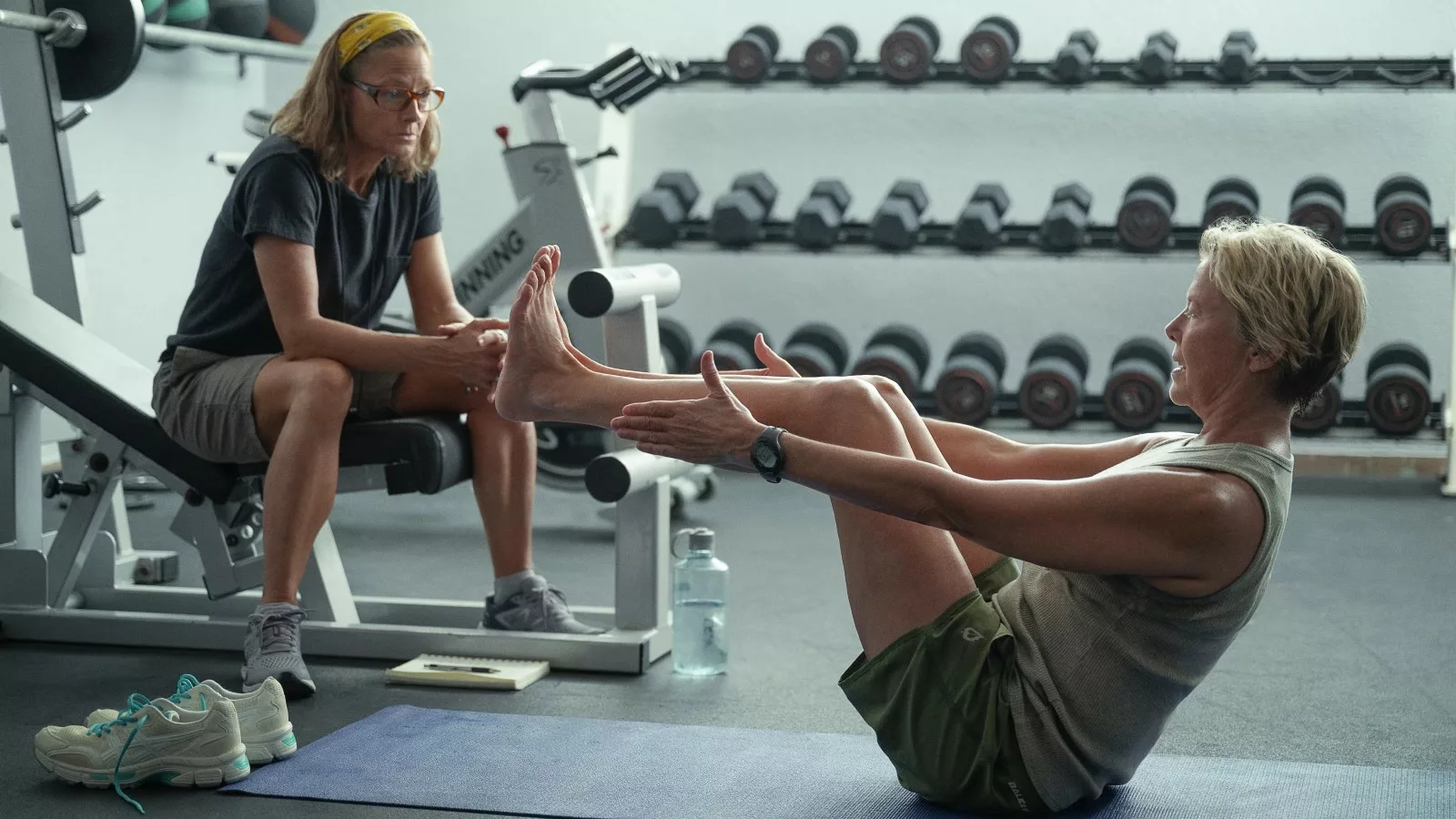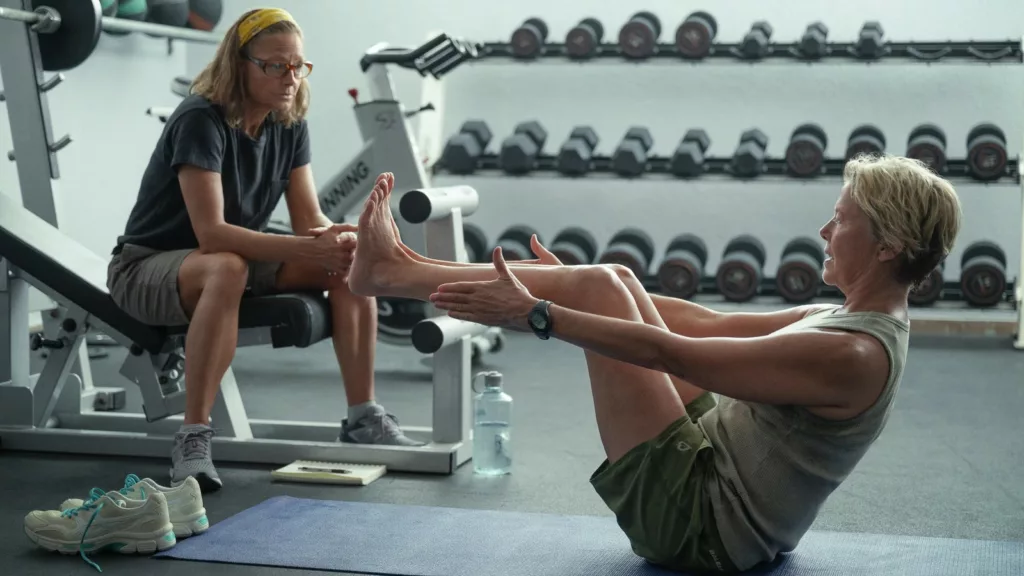 But the standout performance comes from Jodie Foster as devoted coach Bonnie. She brings a surprises level of sunshine and optimism to offset Diana's harsh edges. Bonnie's unwavering loyalty grounds Diana's more narcissistic tendencies. Foster is simply a joy to watch, breathing life into each scene. And she lends much-needed heart to Diana through their touching friendship. Bonnie sees past the exterior to the damaged person within – Foster's emotional support makes Diana worthy of rooting for.
Though a supporting role, Rhys Ifans makes his mark as grumpy navigator John Bartlett. With a thick Scottish brogue and deadpan humor, he effortlessly provides comic relief amidst the tense marathon swims. Ifans' chemistry with both leading ladies adds infectious charm.
Beyond the central trio, the ensemble cast portraying Diana's crew lend realism to the nautical exploits. Their tensions and camaraderie on the cramped boat seem authentic. We believe in these characters risking their lives on the unpredictable open sea.
Bening and Foster thoroughly immerse themselves in their roles, despite the script's flaws. You can feel their backstories and bond breathing life into the standard sports biopic framework. Their convictions carry the film through its soggy midsections. Both deliver powerful work, but Foster's effervescent turn constitutes the heart and soul of Nyad. She's the key reason to take this cinematic plunge.
Where Nyad Falls Short
For all its inspirational aspects, Nyad suffers from familiar shortcomings of the sports biopic genre. The plot hits predictable beats – training montages, tense competitions, failures and triumphs. Diana's journey from retired to achieving the impossible swim follows a conventional underdog narrative. The directors don't manage to put much of a fresh spin on the formula.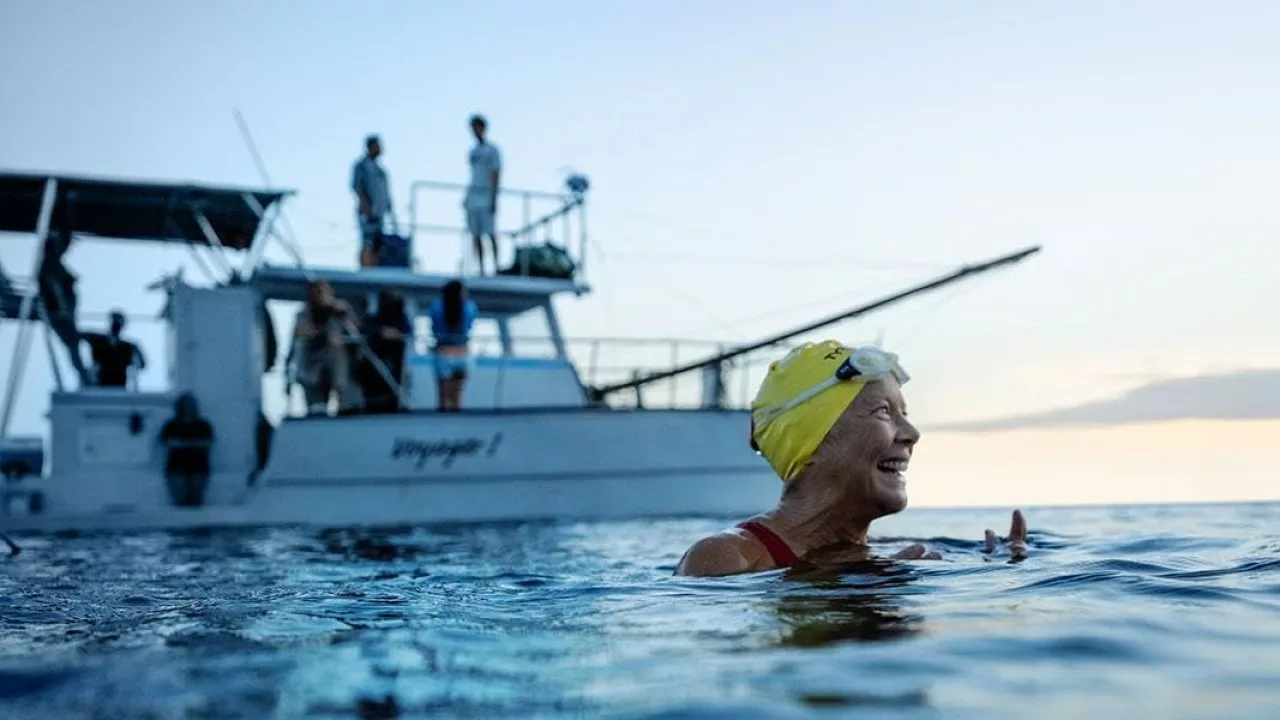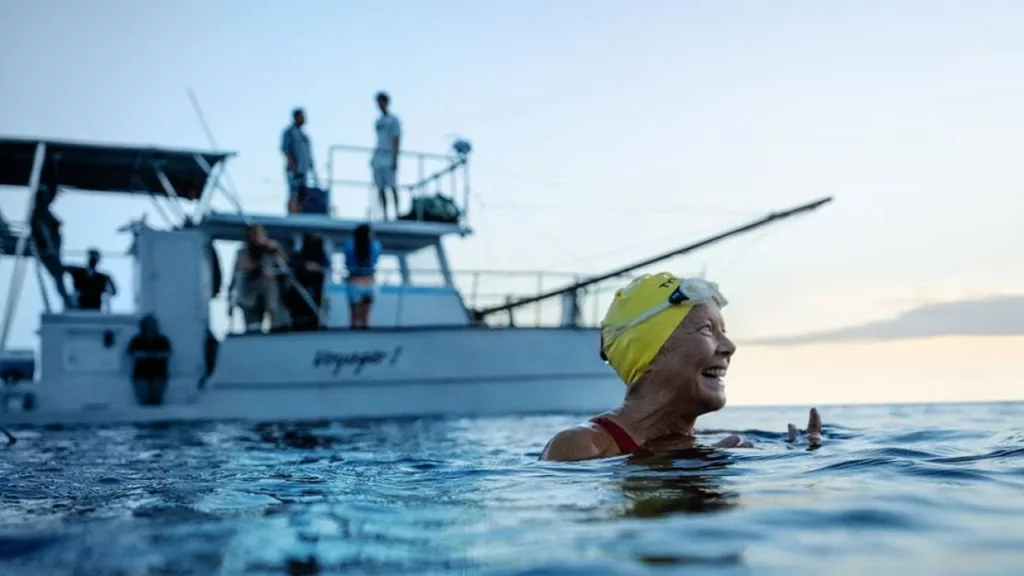 Certain facts are also glossed over or omitted entirely. Diana had a much larger crew than the few featured here. The film implies she swam unsupported until Bonnie came along, when in reality she had multiple previous coaches. Streamlining the facts works cinematically but denies viewers important context.
The flashbacks to Diana's teenage sexual abuse feel jarringly out of place. Such a sensitive topic requires nuanced treatment, but the sequences come across as ham-fisted. Minimal background is given before diving into disturbing scenes that diminish their power. The abuse needed to be handled with more subtlety and care.
Weak character development further hampers the film. Diana has an underdeveloped redemption arc that tries making her sympathetic too late. After mostly showcasing her arrogance, the last-minute attempts to portray inner turmoil don't land. And Bonnie has little backstory apart from being Diana's friend. Their relationship needed more depth.
From a technical perspective, the swimming scenes often drag on too long. The direction struggles to keep them visually engaging over multiple hours. And Diana's surreal jellyfish hallucinations induced by exhaustion come across as too heavy-handed.
While the core story remains powerful, the execution stumbles. Nyad checks the boxes of a standard sports biography without digging deeper. The rich true life tale deserved more thoughtful direction and multilayered performances. But ultimatley the feat itself remains so incredible that it manages to shine despite the flaws surrounding it. Audiences are sure to find inspiration from Diana's will to never surrender, even if the filmmaking can't match her determination.
The Finish Line
Nyad may follow a familiar sports biography formula, but Diana Nyad's unbelievable journey still makes for an undeniably inspirational tale. Powered by Annette Bening's committed performance and Jodie Foster's show-stealing heart, the film conveys the monumental nature of Diana's Cuba to Florida marathon swim.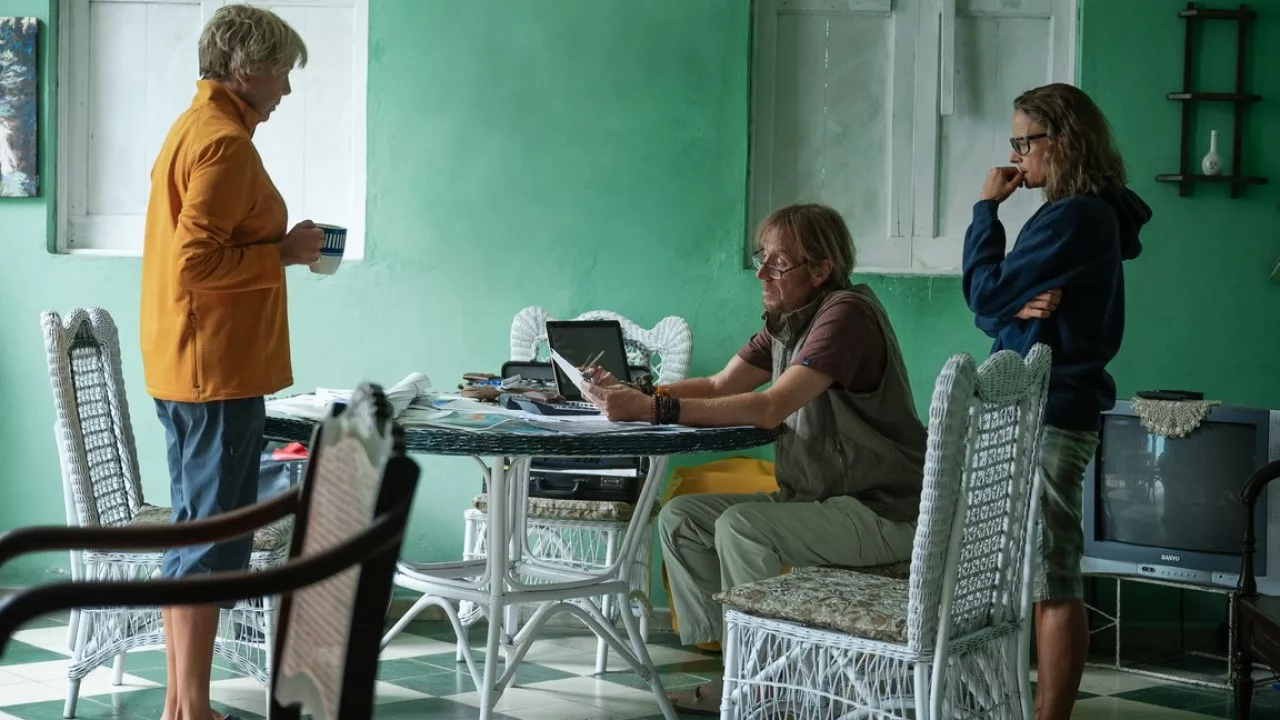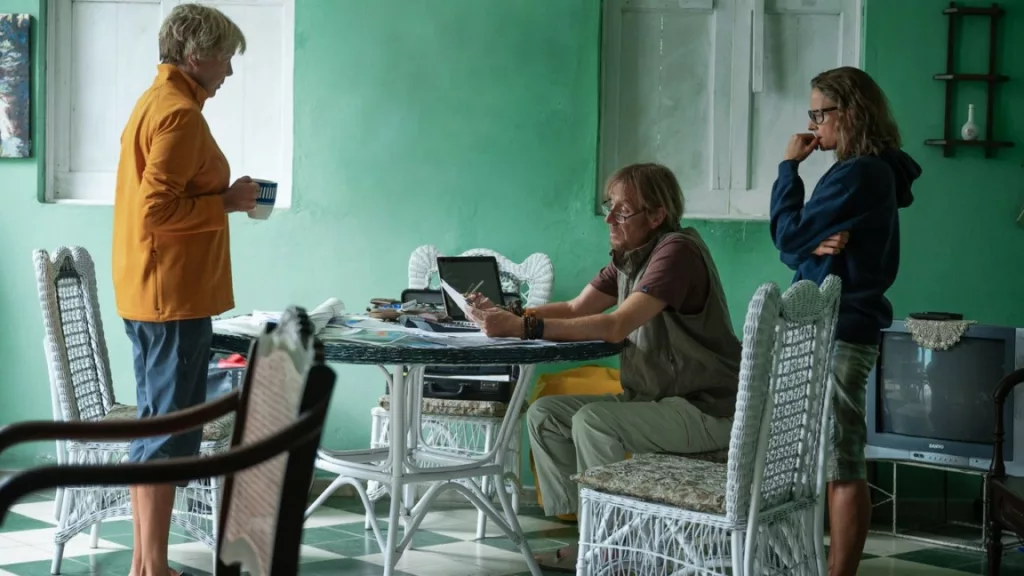 While the directors struggle to bring nuance to Diana's character, they succeed in dramatizing her superhuman determination against all odds. The nail-biting sequences of Diana battling the elements will leave viewers awed by her mental and physical fortitude.
As documentarians Vasarhelyi and Chin's first narrative feature, Nyad feels like a cautious toe in the water. They seem constrained by the conventions of the uplifting sports genre. Yet simply bearing witness to Diana's unprecedented swimming feats is worth the price of admission.
In the end, the film proves that some true stories of human potential are so remarkable that they manage to rise above pedestrian filmmaking. Diana Nyad's against-all-odds journey to conquer the impossible deserves a place in the pantheon of inspirational sports tales. On the strength of its performances and Diana's own legend, Nyad succeeds by simply letting this extraordinary woman speak for herself.
The Review
Nyad
While Nyad hits familiar notes of an uplifting sports biography, it remains an inspiring tribute to an exceptional woman who refused to be defined by age or gender expectations. Portrayed with conviction by Annette Bening and buoyed by Jodie Foster's warm support, Diana Nyad's against-all-odds swim record still awes. For fans seeking an empowering true story, Nyad delivers thanks to its compelling real-life subject.
PROS
Inspirational and empowering real-life story of Diana Nyad's record-breaking swim
Strong lead performance from Annette Bening capturing Nyad's intensity and determination
Fantastic supporting role by Jodie Foster as Bonnie, providing heart and sympathy
Effective use of actual news and archival footage blended into the drama
Exhilarating cinematography during the ambitious swimming sequences
Propulsive musical score heightens the ocean exploits
Powerful themes of pursuing dreams, overcoming limitations and ageism
CONS
Follows conventional beats of a sports biography too slavishly
Fails to develop layered and nuanced characters
Glosses over some facts from Nyad's real feats
Flashbacks to abuse are mishandled and disruptive
Struggles to sustain visual interest during lengthy swims
Diana's narcissism makes her unsympathetic at times