The Troop is a new World War 2 turn-based strategy game developed by the indie studio Giant Flame. Set during the Normandy campaign after D-Day, it puts players in command of Allied forces as they push inland against Nazi opposition. This is Giant Flame's debut title, aiming to deliver an authentic tactical experience focusing on combined arms combat between infantry squads, armored vehicles, and artillery.
At first glance, The Troop shows promise for strategy fans looking for thoughtful WWII gameplay. The core mechanics seem responsive and the unit abilities allow for creative approaches against the adaptive AI. While the graphics appear simplistic, they get the job done and put more emphasis on strategic positioning over flashy visuals. The initial community reception also seems positive, with many fans calling it one of the best tactical WWII games in recent years.
However, there are some reports of difficulty spikes, tedious gameplay loops, and a lack of multiplayer or mod support. As an indie release from a new studio, it's unclear if The Troop will have the lasting power and polish of classics like Company of Heroes. But the premise is exciting for armchair generals.
Over the course of this review, we'll take a deep dive into The Troop to see if it lives up to expectations. We'll examine all aspects of the gameplay, modes, presentation, historical accuracy, and more. Our goal is to clearly evaluate if The Troop is a worthy purchase for strategy gamers or if it falls short of greatness. There's a lot to unpack so let's get started on the full review.
Engaging Gameplay with Steep Learning Curve
The Troop utilizes a turn-based hexagonal grid combat system, allowing players tactical control of individual infantry squads, vehicles, and support units on both the Allied and Axis sides. Each unit type has distinct abilities like line of sight, movement range, and weapon effectiveness. Gameplay follows a classic IGO-UGO structure where you move all units, then the enemy takes their turn.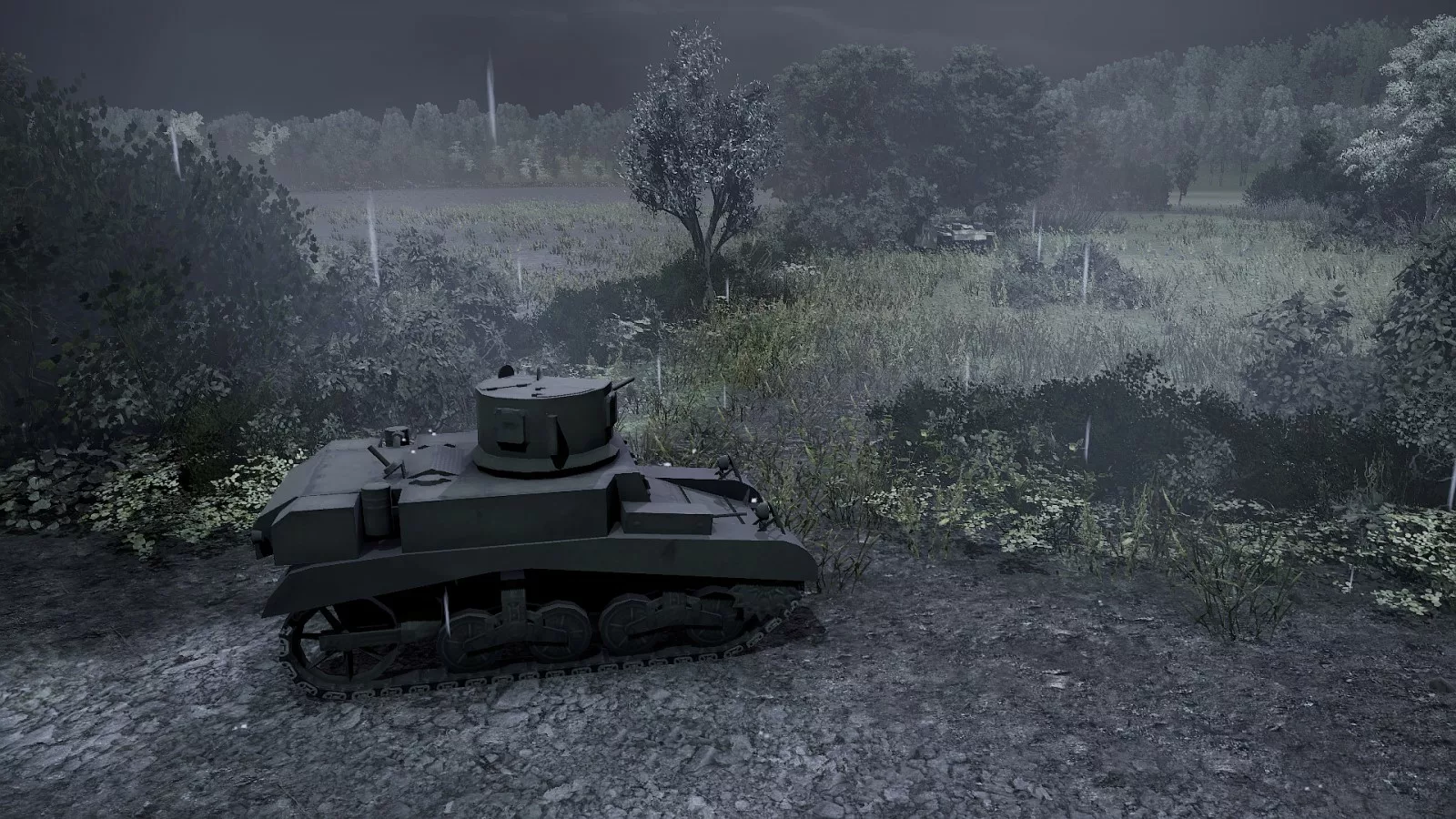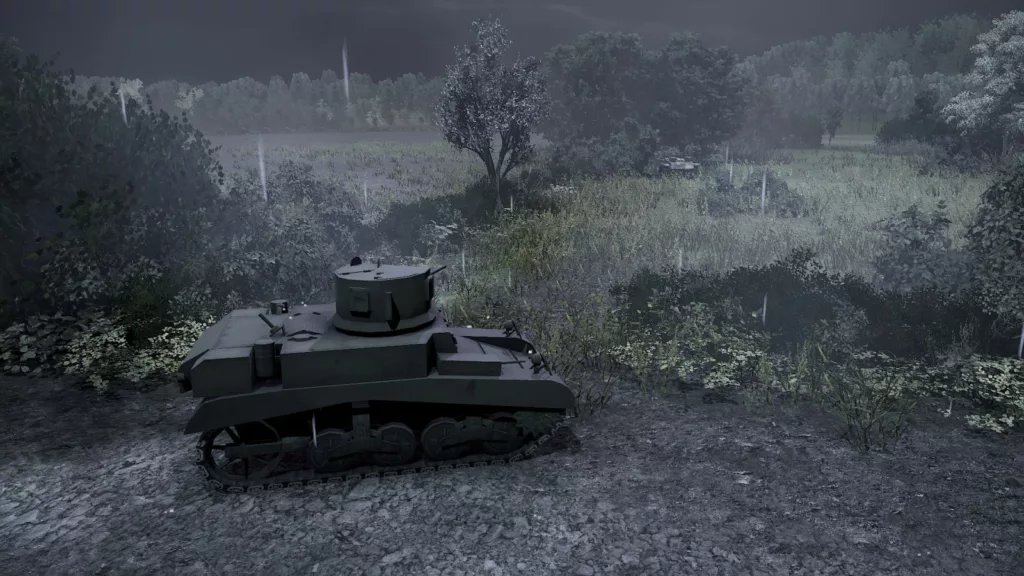 Core mechanics involve maneuvering units to find optimal firing positions while staying in cover to limit exposure. The range, terrain, and angle of your shots determine percentage chances to hit, bringing welcome realism. Critical hits and misses add randomness, simulating the chaos of war. Players can go on overwatch to react to enemies during their turn, adding another dynamic layer.
Overall, the mechanics feel polished with enough depth for veterans while remaining accessible to newcomers. The user interface allows easy unit command and information review. Turns play out smoothy, with well-animated attack sequences conveying a visceral wartime feel.
In terms of variety, players can utilize infantry, recon, anti-tank, artillery, armored cars, and powerful tank units. Each requires unique tactics, like using infantry to spot targets for long-range artillery strikes. The combined arms approach leads to engaging strategy, as blindly rushing in tanks leads to ambushes. The 12 unit classes cover all the essentials with room to expand.
The Troop also offers a strong dose of content including a Skirmish mode, individual scenarios, full campaigns, and story missions with some persistent progression. These modes provide solid variety, though added multiplayer or procedural maps would help the replay value. The AI also puts up a good fight, requiring careful positioning and foresight to achieve victory on high difficulties. But the learning curve proves steep for newcomers, especially when combined with occasional difficulty spikes.
Comparatively, The Troop inherits DNA of classics like XCOM, Close Combat, and Unity of Command. But the WWII aesthetic and smooth animations give it a more cinematic, playable feel than some of its peers. However, it lacks the epic scale and polish of titles like Company of Heroes or the hardcore realism of Combat Mission. Yet within its indie scope, The Troop gets the core combat loop right in a way many AAA attempts fail to do.
Strong Core Content with Room to Grow
The Troop comes packed with a substantial amount of content considering its indie scale, offering a range of modes for both guided narratives and randomized encounters. The Story mode provides structured missions tied together in campaigns centered around key phases of the Normandy invasion. These serve as enjoyable tutorials, guiding players through using different unit combos while providing some historical flavor via voiceover narration. The Stories offer set starting forces, so they act more as puzzles to solve rather than sandboxes.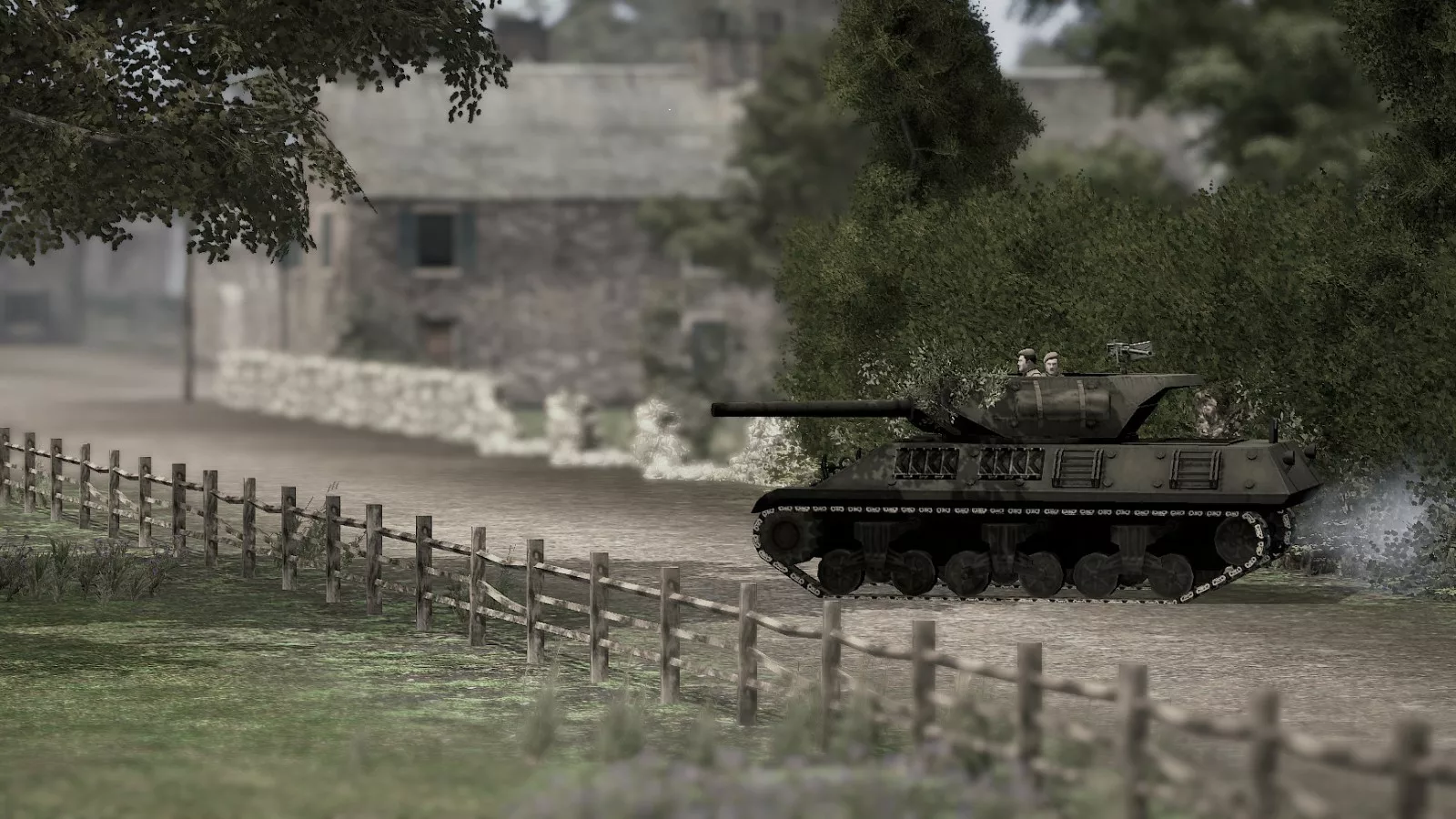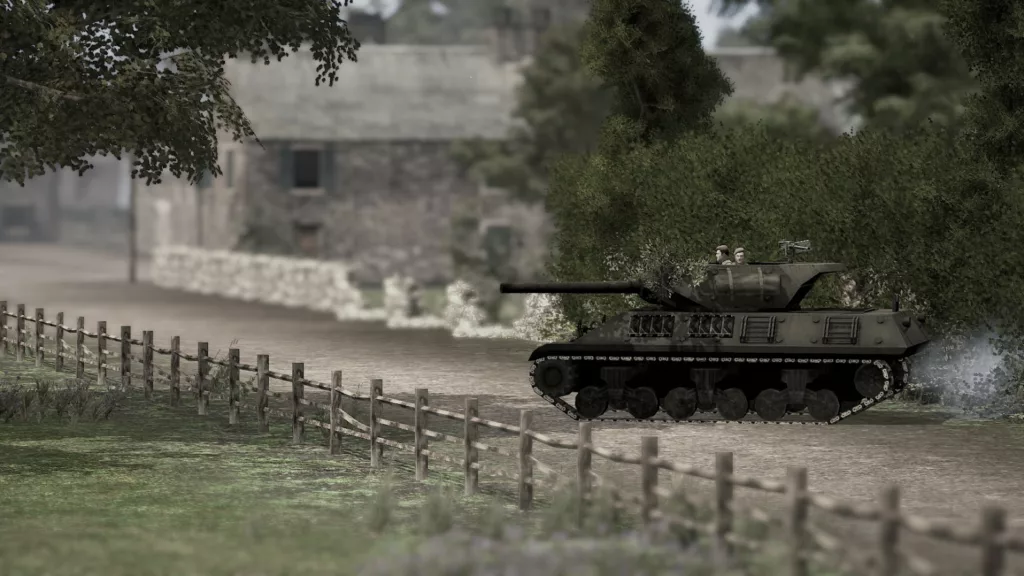 For more freedom, players can jump into the Skirmish and Battlegroup modes. Skirmish allows completely custom matches on any of the 12 maps against variable AI forces. Players can finely tune options from unit counts to victory conditions, letting them set their own parameters. Battlegroup centers on a persistent company of core forces to command through skirmishes, adding an extra layer of continuity and consequence.
Yet while the quality of the core content shines, the quantity leaves room for expansion. After exhausting the 10 or so hours of scripted Stories, the Skirmish and Battlegroup modes struggle to sustain lasting appeal. The lack of multiplayer or mod support also limits the long-term replay value. There are plans to add more maps, units, and campaigns centered on different phases of WWII, but these weren't available at launch.
Overall, fans seeking a robust single-player experience will find enjoyment but might soon crave more. The Troop lays a commendable foundation but needs further content fleshing out to become a true great. More dynamic campaigns, quick play modes, multiplayer, and Steam Workshop integration would elevate it to the next level. As is, the core gameplay loop and AI still deliver many hours of tense turn-based battles. Just don't expect infinite replayability or variety in the long run.
With strong post-release support, The Troop could grow into a mainstay WWII tactics title for years to come. For now, buyers should be satisfied with the quality over quantity approach, and the promise of exciting expansions on the horizon.
Dated Visuals and Audio Can't Spoil the Fun
Unfortunately, The Troop's presentation quality does not match its engaging core gameplay. This becomes apparent immediately upon booting up the game, with dated visuals and animations that seem stuck in the 2000s era.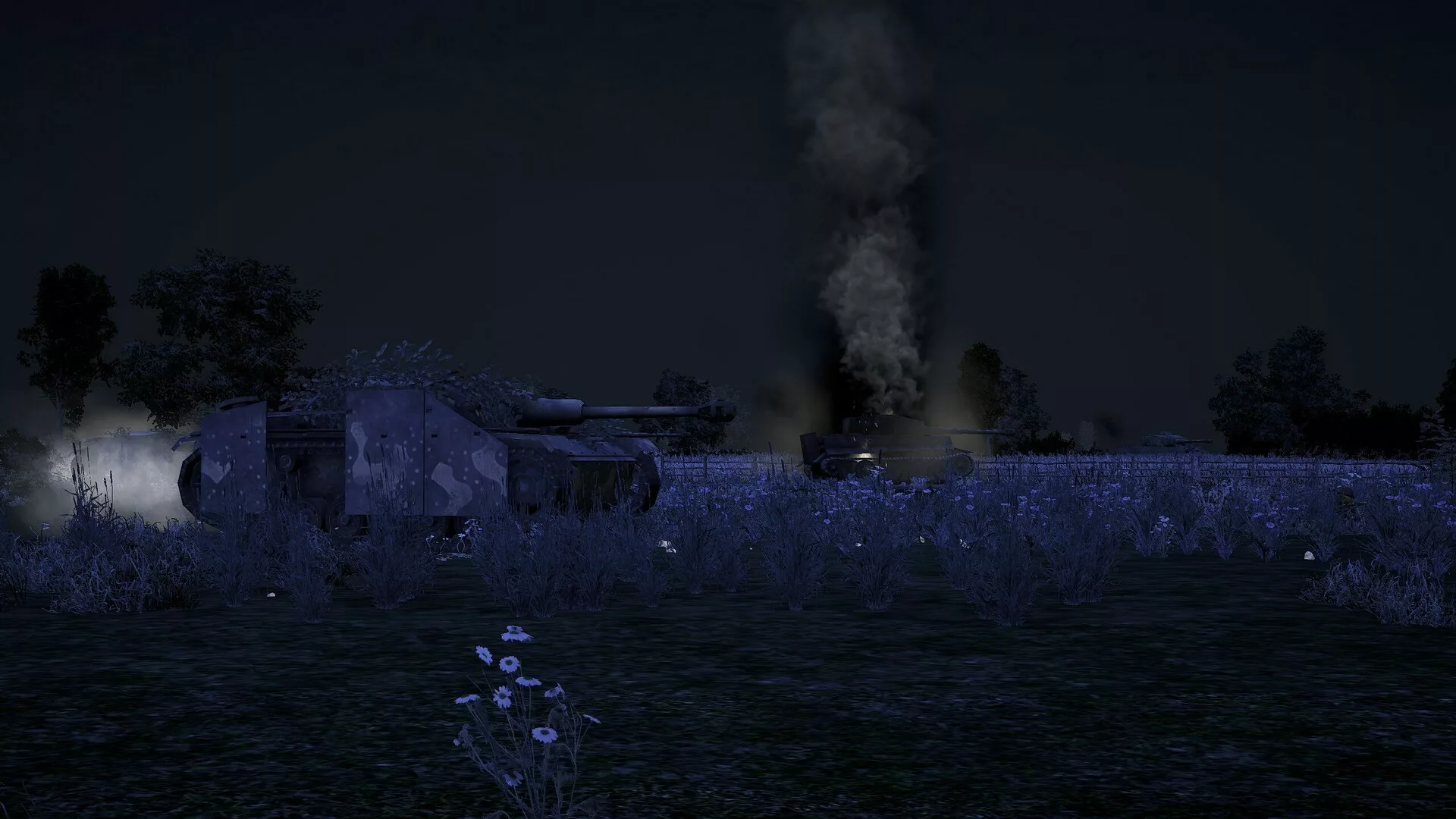 The 3D graphics are purely functional, with simplistic and repetitive terrain, buildings, and units. Up close, the soldiers and vehicles look like placeholders with low polygon counts. Bland textures fail to convey the gritty WWII atmosphere. Explosions and muzzle flashes add some pizzazz to the otherwise lifeless environments.
On the plus side, the utilitarian graphics ensure smooth performance and fast loading times even on lower-end rigs. The top-down camera also provides an excellent tactical view of the battlefield. So while the visuals won't impress, they thankfully don't hamper the experience once engrossed in a match.
The audio work also leaves much to be desired. The stock sound effects lack impact while the repetitive combat barks from units grate quickly. The music works for setting the mood but becomes too looped and familiar. On the bright side, the voiceover narration adds historical flair and the menu sounds are nicely implemented.
The user interface deserves praise for its intuitive design and ease of control. Players can access all the necessary unit information and actions with minimal hassle. Even on large battles, the controls rarely feel cluttered. This polished interface workflow serves as a high point in the presentation.
Overall, the lackluster graphics and audio feel acceptable considering the indie scale but remain disappointing nonetheless. Some visual and audio polish would greatly enhance the atmosphere. Yet even in its current state, the smooth gameplay and controls outshine the underwhelming presentation. Players drawn in by the core gameplay loop likely won't be bothered by the outdated aesthetics after a few matches. But added visual and audio fidelity could elevate The Troop to the next level of tactical greatness.
Ruthless AI Provides a Stiff but Fair Challenge
One area where The Troop shines is in its dynamic enemy AI that provides a hardcore tactical challenge. Rather than scripted behaviors, the AI reacts intelligently using the same rules and limitations as the player. This consistency creates tense battles where victory always feels earned.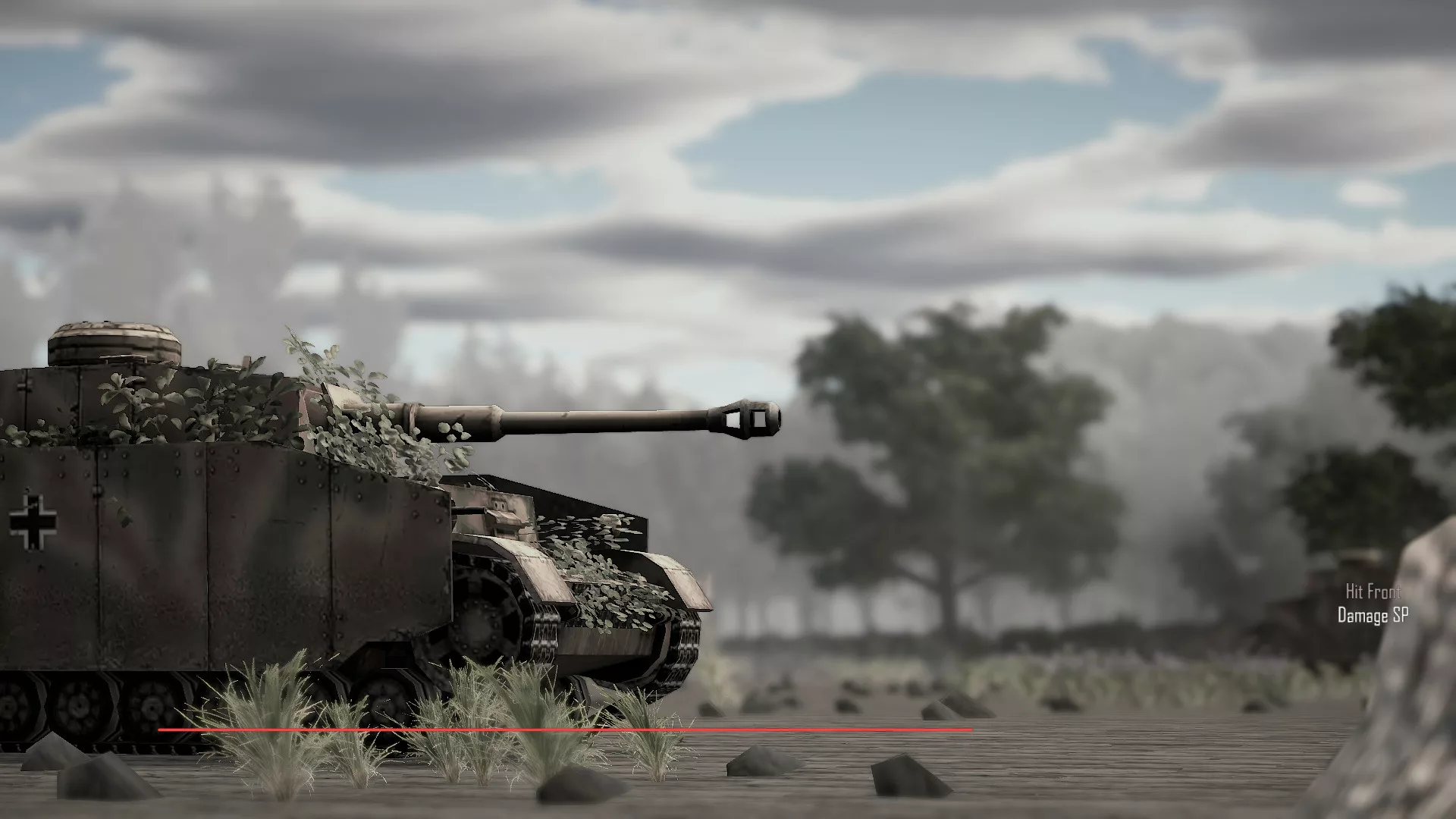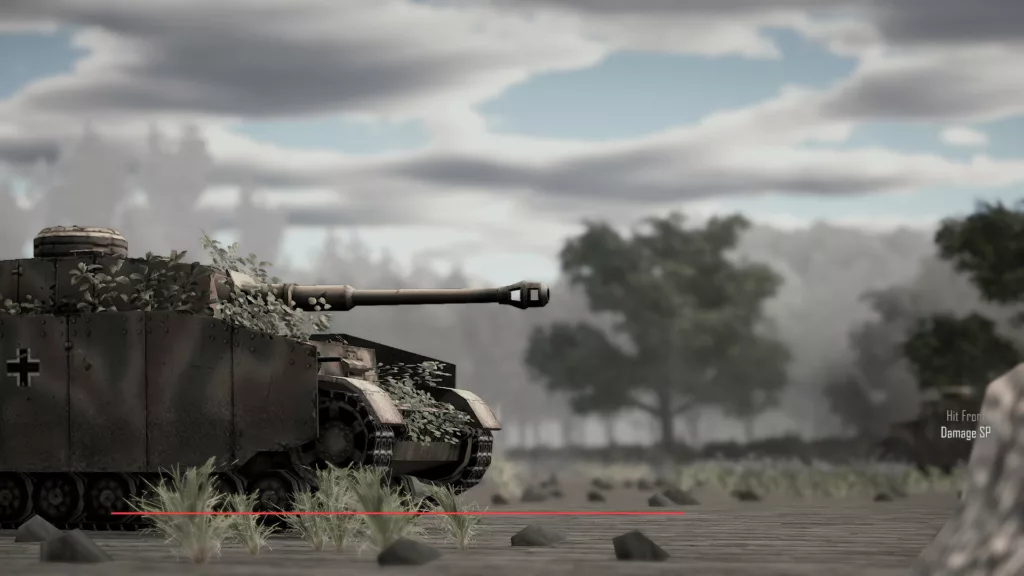 Enemy units utilize tactics like ambushes, flanking, suppressive fire, and opportunistic attacks. Snipers will hide in buildings to catch your troops in deadly crossfires. Machine guns set up interlocking fields of fire to pin down areas. Tank destroyers lurk in wait to ambush your armor.
The AI also effectively coordinates combined arms attacks. Infantry flush you out of cover while armored support presses the assault. Artillery softens up garrisoned areas before infantry sweep through. This synergy creates scenarios that perfectly test your tactical skills and adaptability.
The challenge scales well across the range of difficulty options. On Normal, you'll need to carefully manage your forces and choose engagements wisely. Cranking it up to Hard or Expert requires expert marksmanship, positioning, and decision making where one misstep spells doom. Even seasoned strategy veterans will hit walls on the higher settings.
Some players have complained about cheap shots from enemy AI or bad luck streaks. But in reality, these reflect mistakes in positioning or overly bold approaches. The AI plays by the same rules, so reckless moves get punished brutally. Patience and calculated risk are rewarded.
This results in a tough but eminently fair challenge that stays reactive over repetitive. Each battle against the AI unfolds organically based on the tactics used. There are no gimmicks or cheating, just quality squad-level AI thateaually pressures you into making mistakes. You always feel that victory or defeat rested on your shoulders, not arbitrary factors, which is the hallmark of great AI.
The Troop sets a new bar for turn-based tactics AI across the genre. Players seeking a cerebral challenge that tests their wits will find a satisfying adversary here. Those who expect an easy power trip may need to adjust difficulty down and improve their tactics through trial and error. Ultimately, matching wits against the mercurial AI remains one of The Troop's highlights.
Authentic Tactical WWII Immersion
As a tactical World War 2 game, historical accuracy plays a vital role in The Troop's core experience. Fortunately, the developers prioritized authenticity in the units, maps, and overall wartime presentation.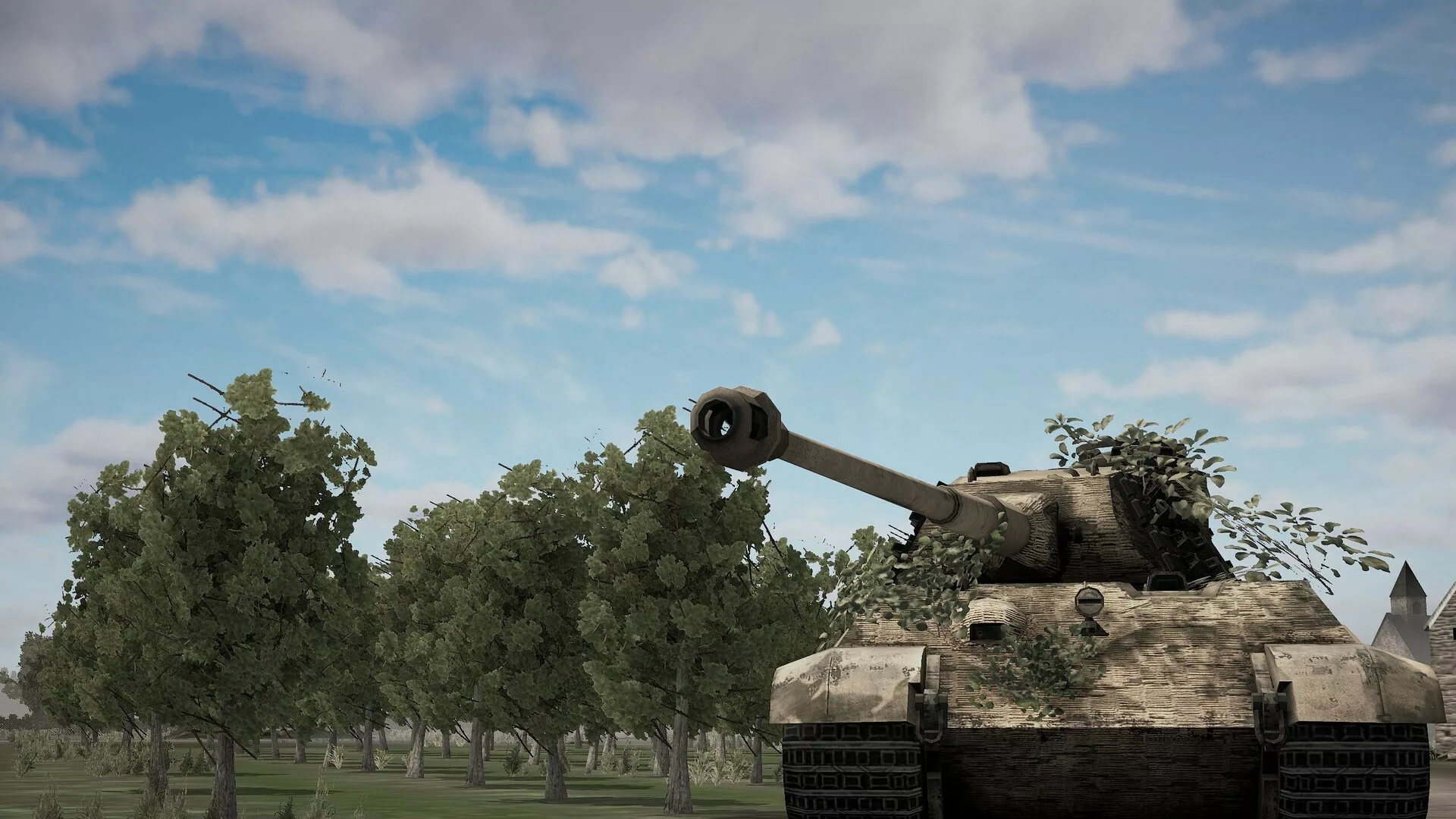 The two playable factions represent American and German forces in Normandy circa 1944. Each contains equipment used during that campaign like Sherman tanks, Panzers, and Kar98 rifles. Their squad compositions follow TO&E (tables of organization and equipment) to match real-world counterparts.
This extends to the abilities of each unit – Tigers can withstand shots frontally while bazookas and AT guns must target weak sides. Machine guns lay down effective suppression zones. Riflemen hold ground while engineers repair and rebuild. The capabilities remain faithful to the capabilities of actual units.
The maps utilize real aerial recon photos and period battle maps to construct terrain. Buildings, fields, hedgerows, and villages are placed accurately rather than randomly generated. The shape of the terrain matters greatly for tactical play. Even small details like farm fences impact lines of sight.
Beyond the units and maps, the overall audio and visual aesthetic channels the look and feel of World War 2, from weather effects to uniforms. The voice narration also grounds scenarios in their proper context within the Normandy campaign. While the gameplay takes some liberties for balance and fun, the presentation as a whole is steeped in authentic atmosphere.
Some oversights exist, like lacking any representation of air power or artillery strikes. Elevation is also non-existent, with the current flat terrain. And certain equipment variances or more esoteric units could be added. But the bulk of the content plays true to history, with any omissions stemming from scope and budget rather than disregard.
Overall, The Troop nails its World War 2 setting and souls thanks to clear efforts toward authenticity in the foundation. This lends crucial immersion for discerning history buffs looking to command battles as they were fought.
Responsive Devs Build Trust and Promise
As a debut title from a smaller indie studio, Giant Flame needed to establish trust and communication with players early on. Fortunately, their extensive community support and openness to feedback has built considerable goodwill already within the game's nascent lifespan.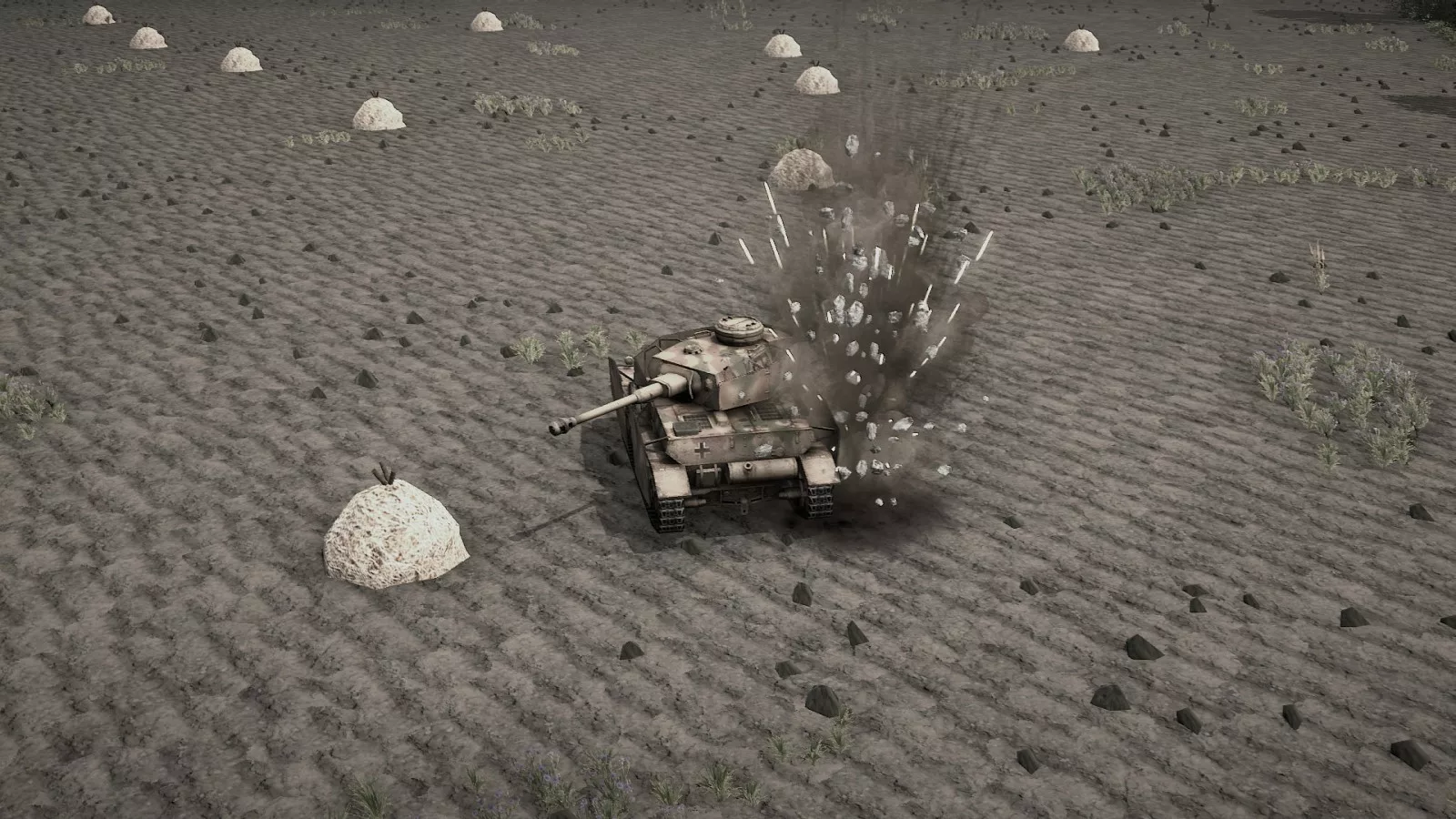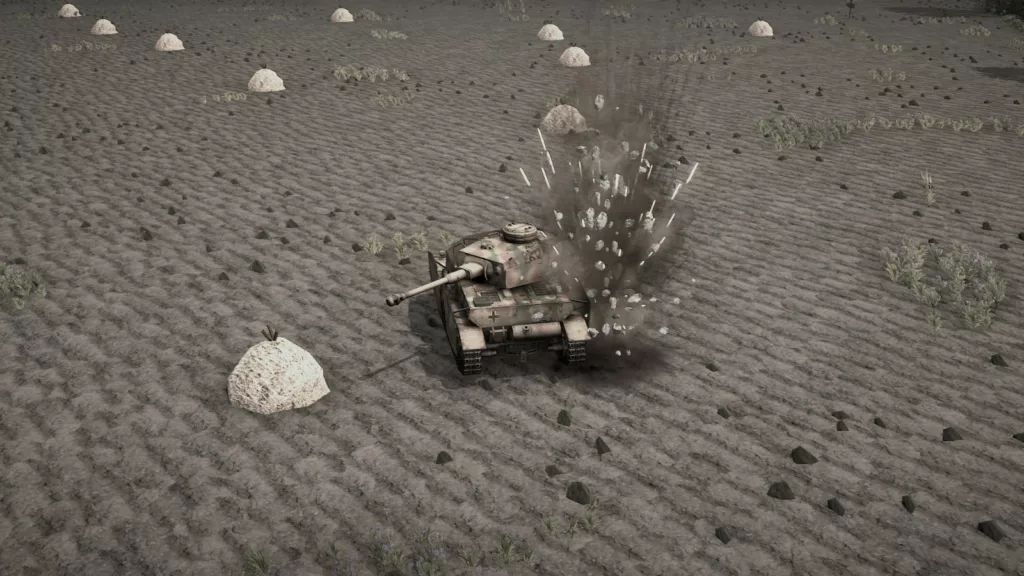 During the Steam Early Access period, the developers maintained an active presence on the forums and in their public Discord channel. They routinely engaged with players to solicit suggestions, explain their design philosophy, and gather gameplay data.
The team took this feedback seriously, with many player requests making it into subsequent patches. Key features like overwatch, new units, and gameplay modes were direct results of user input. Bugs and issues raised by the community were also addressed in prompt patches.
For the final release, Giant Flame released a visible public roadmap showing planned features like ranked play, observer mode, more campaigns, and mod tools. They continue to post regular updates and field player questions with transparency.
This receptiveness and open communication channels foster trust and goodwill despite the game's flaws. You get the sense Giant Flame truly cares about making The Troop the best experience possible based on user data.
Provided they continue supporting the game and delivering improvements at a steady cadence, The Troop shows immense potential longevity. The existing foundation combined with Giant Flame's community focus sets the stage for this to become a staple WWII tactics title for years to come.
Of course, only time will tell if they can deliver on the sweeping promises and ambitious roadmap laid out. But the level of post-launch support already exceeds standards, especially at the indie level. Overall, Giant Flame deserves credit for taking the steps to ensure The Troop has the community and resources needed to evolve through long-term development.
A Quality Core Experience at the Right Price
The Troop retails for $29.99 USD, putting it on the lower end of pricing for a new PC strategy release. Evaluating if this cost aligns with the amount and quality of the content proves critical.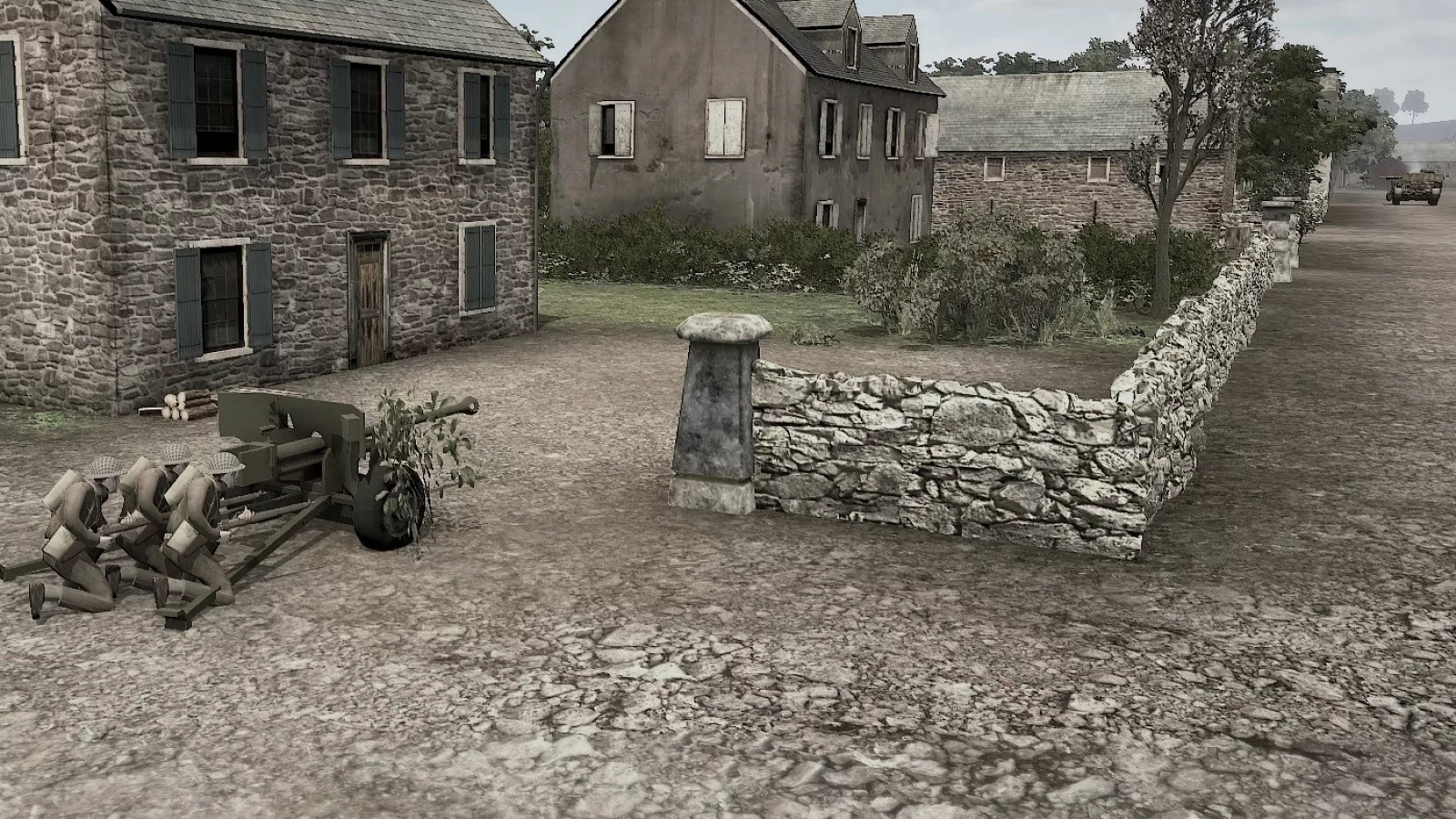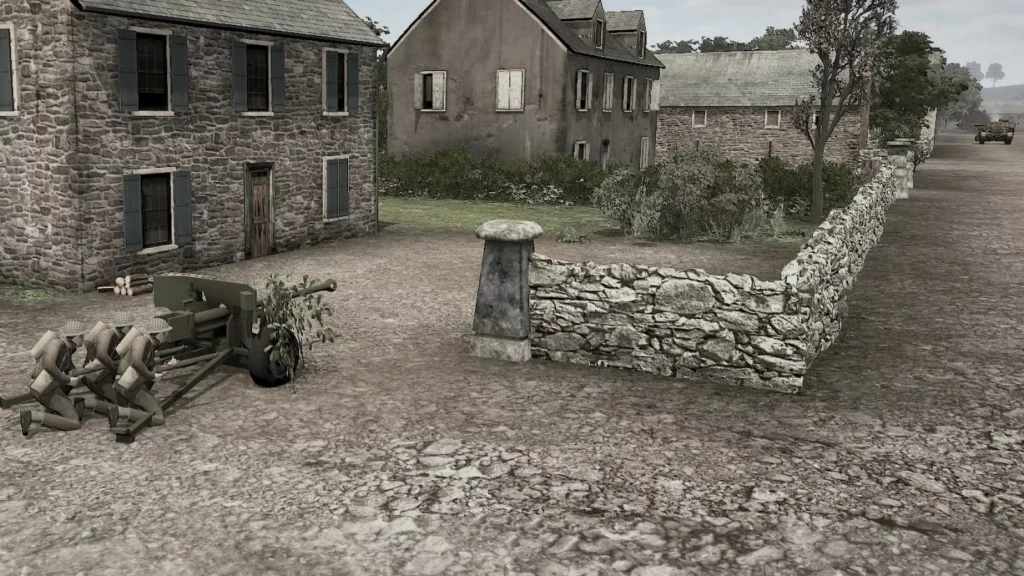 At first glance, the price may seem slightly high given the indie status, unknown developer, and lack of multiplayer or mods. The graphics and audio also don't justify premium pricing. However, the core gameplay quality and production values outshine many AAA titles at double the cost.
Looking at comparable games, The Troop delivers equal or greater value than most direct peers in the genre. Mainstays like Close Combat and Combat Mission sell for higher prices despite their age and even more niche appeal. Even indies like Unity of Command 2 push the $40 range while lacking the graphical fidelity.
Essentially, players get a fully-featured single-player WWII tactics game with solid production values and reactive AI for under $30. The polished gameplay, stable engine, engaging progression, and thorough historically-rooted content justify the entry fee. Premium cosmetics available through DLC down the road also promise sustained revenue without splitting the player base.
Considering Giant Flame's small team and limited budget, the amount of quality content given becomes impressive and shines as a passion project rather than cash grab. Combined with the roadmap of sizable upcoming additions, the value proposition remains strong.
The Troop deserves commendation for its fair monetization and ability to deliver a focused, polished core experience at an indie budget. While the MSRP sits higher than competitors visually, the gameplay depth ultimately wins out. Players receive a quality core for their money even if the wrapping lacks flair. Conservative pricing in line with production realities should further Giant Flame's long-term goals.
An Impressive Debut That Lays the Groundwork for Greatness
In the end, The Troop delivers a remarkably polished and engaging WWII tactics experience considering its indie pedigree. The core gameplay provides thoughtful squad command made possible by Giant Flame's detail-oriented design. Simplified yet functional visuals ensure accessibility and smooth performance for players of all levels.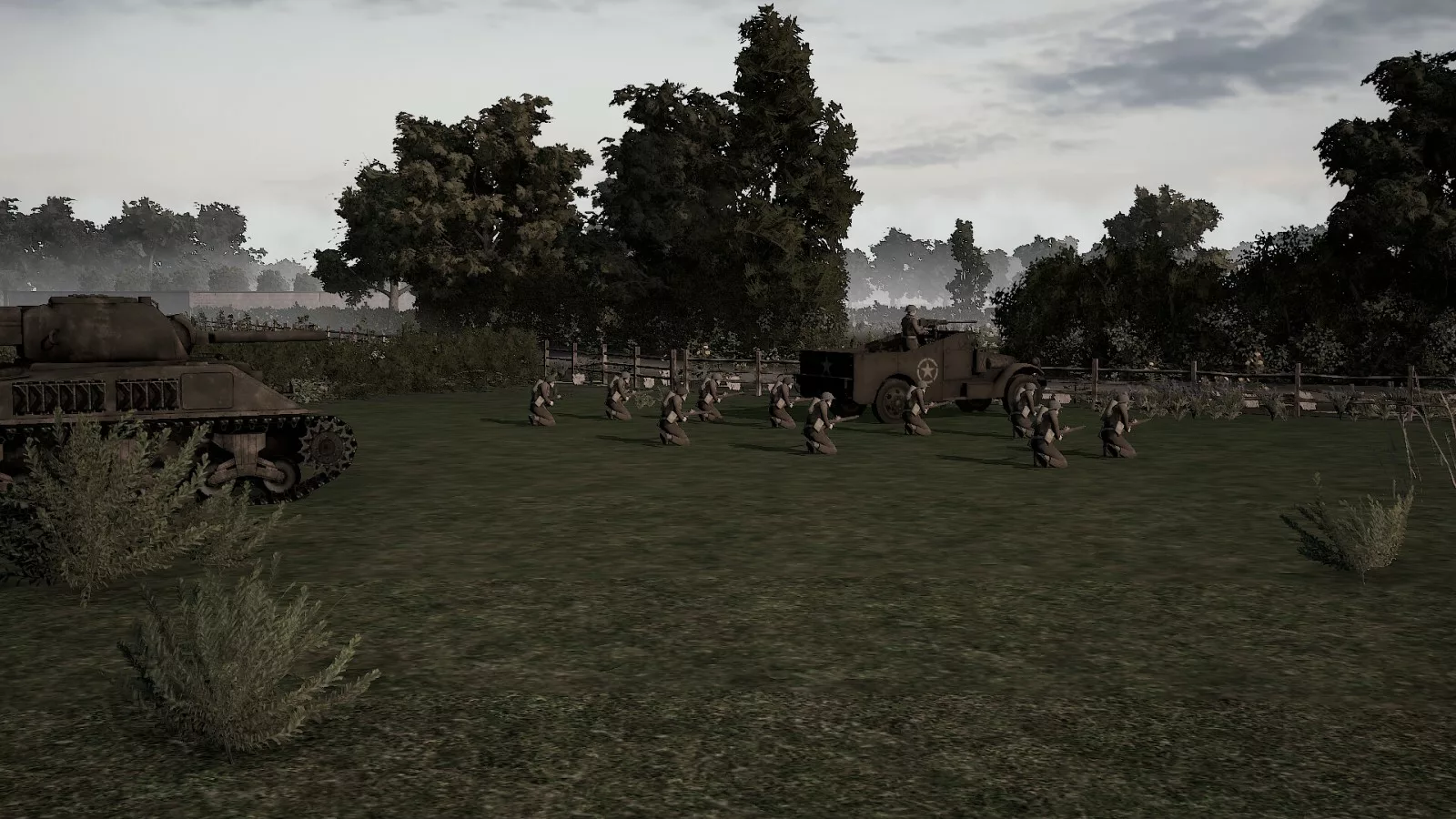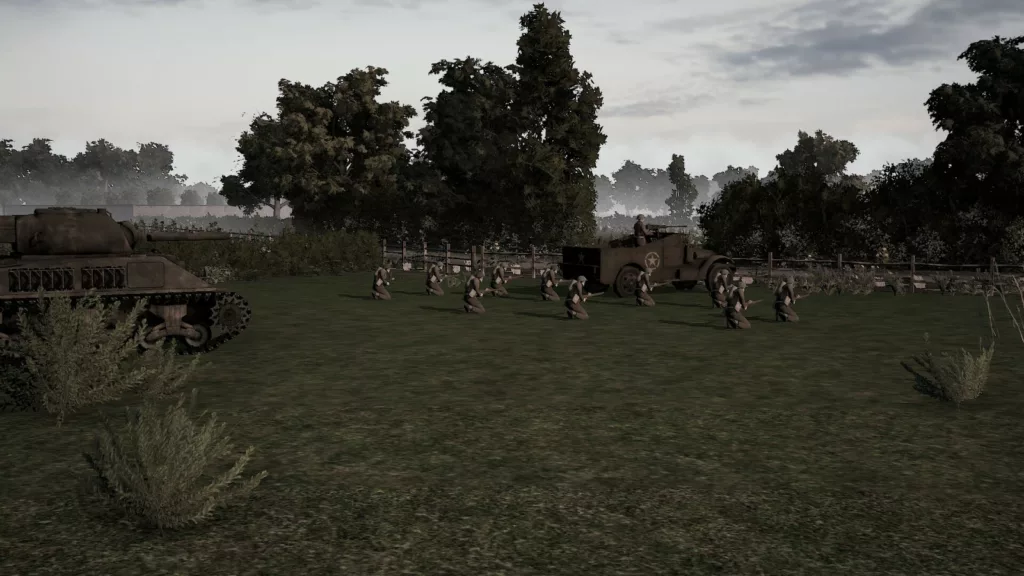 Chief among its strengths stands the challenging AI that excels at coordinated combined arms tactics. The enemy consistently provides a fair yet uncompromising test across the savvy difficulty modes. Scenarios unfold organically based on countering players' approaches, not scripted events. Authentic squad behavior and capabilities add to the WWII immersion.
Room for improvement exists in expanding on the somewhat limited content variety at launch. Multiplayer, mod support, and more dynamic campaigns would significantly bolster replayability. Upgraded visuals and audio could better match the stellar gameplay foundations. But the focused package holds up on its own merits despite the lack of bells and whistles.
Overall, The Troop delivers a superb tactical single-player experience perfect for gunners craving cerebral WWII combined arms combat. Real-time fans may find the methodical pace tedious, but turn-based purists will relish the challenge. Customization options grant accessibility without compromising historicity.
For only $30, armchair generals receive a lovingly crafted tactics title with tons of potential still to be explored. The Troop lays an impressive cornerstone for Giant Flame that future expansions could build into a genre mainstay. Even in its 1.0 state, The Troop stands proud as one of the most polished and playable indie turn-based tactics games in recent memory.
The Review
The Troop
The Troop succeeds at delivering an authentic, challenging, and thoughtful tactical World War 2 experience. Fans of historic turn-based tactics will find much to love in the polished core gameplay, ruthless AI, and attention to detail. Somedated visuals and audio hold the overall package back from achieving genre greatness. Yet as an opening act from Giant Flame, The Troop establishes a strong foundation primed for evolution into a tentpole WWII tactics franchise given adequate long-term support. Turn-based devotees shouldn't hesitate to enlist for a fresh take on squad combat.
PROS
Engaging, polished core turn-based tactics gameplay
Intelligent enemy AI provides a stiff but fair challenge
Authentic WWII aesthetics and unit abilities
Strong attention to historical details and accuracy
Solid amount of quality singleplayer content
Smooth performance even on lower-end systems
Accessible controls and user interface
CONS
Dated, simplistic graphics and visuals
Lackluster audio design and repetitive sounds
Scope feels limited without multiplayer or mod support
Content variety could be expanded further
Steep learning curve, especially at higher difficulties
Occasional difficulty spikes could use balancing
Replayability may be limited for some players