Microsoft has taken a significant step in expanding the accessibility of its Windows operating system by introducing a new 'Windows App'. This innovative application allows users to stream a Windows environment onto a variety of devices, including iOS, iPadOS, macOS, Windows devices, and web browsers. This move could be a part of Microsoft's larger strategy to fully transition Windows to the cloud.
The Windows App is an evolution of the previous Windows 365 app, transforming it into a central hub for accessing Windows remotely. It supports connections to a remote PC, Azure Virtual Desktop, Windows 365, Microsoft Dev Box, and Microsoft's Remote Desktop Services. The app is designed to cater to the growing need for flexible and remote access to operating systems across different platforms.
Enhanced Features and Compatibility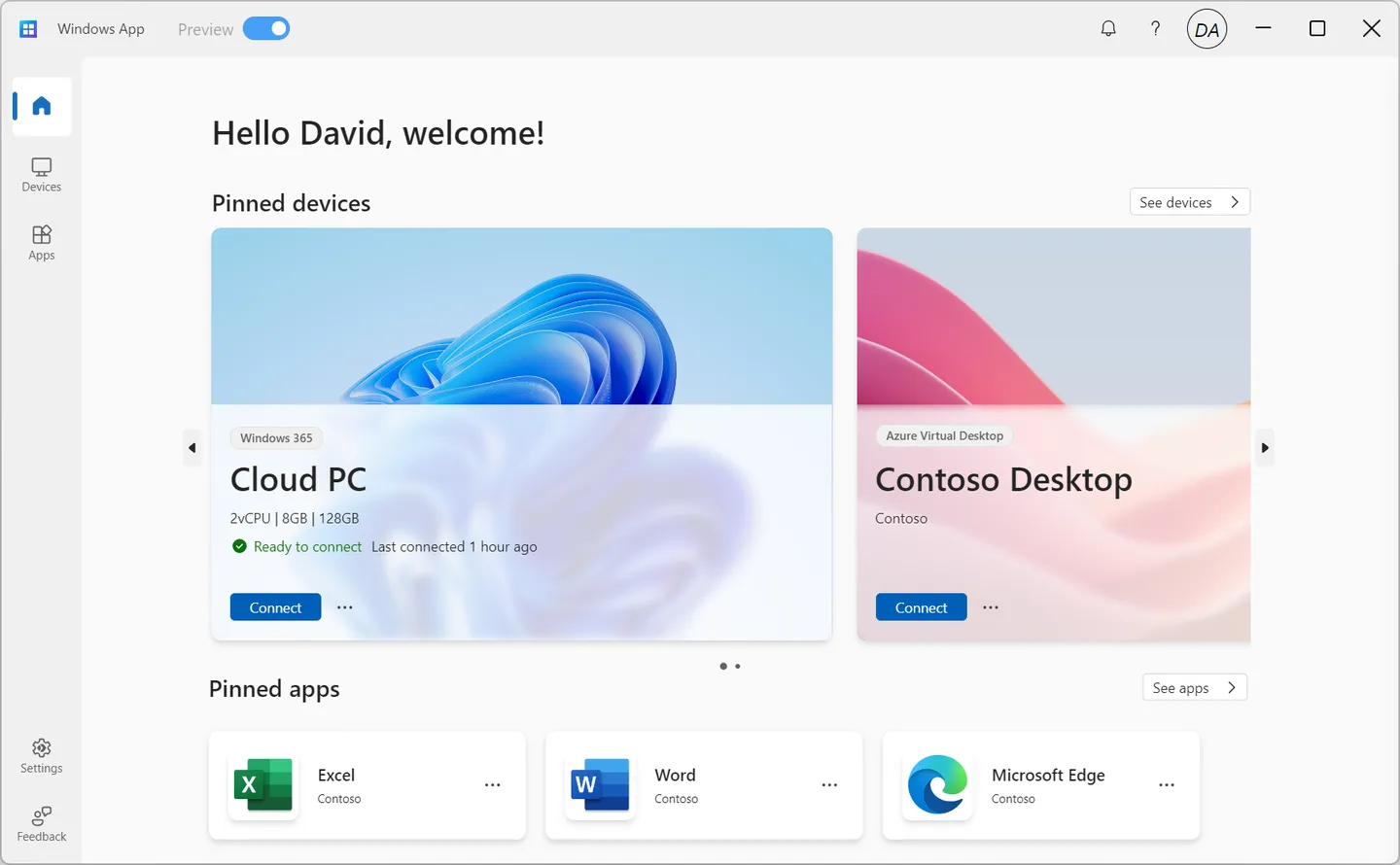 Microsoft has integrated several key features into the Windows App to enhance user experience. These include support for multiple monitors, custom display resolutions and scaling, and device redirection.
This means peripherals such as webcams, storage devices, and printers can be used seamlessly with the streamed Windows environment. However, it's important to note that as of now, the preview version of the Windows App is not available for Android devices.
Initially, the Windows App is limited to Microsoft's range of business accounts. However, there are indications that it could become accessible to consumers as well. The sign-in prompt on the Windows App allows for the use of a personal Microsoft Account, although this feature is not currently operational.
Shift Towards a Web-Focused Windows Experience
what's the future of Windows? Well, Microsoft has released a Windows App that lets you stream Windows 365 to an iPhone, iPad, Mac, PC, or browser. It doesn't support consumer accounts yet, but that feels inevitable at this point https://t.co/KeUN1JYn08 pic.twitter.com/wdfW3bTbWM

— Tom Warren (@tomwarren) November 15, 2023
Following the departure of former Surface and Windows chief Panos Panay, Microsoft has formed a new web-focused Windows team. This team, named "Windows and Web Experiences", seems to be concentrating on developing AI-powered web services for Windows.
Windows 11 has already begun to incorporate several web-powered features, such as a dynamically updating main search interface, a widgets system, and Copilot integration.
During the FTC v. Microsoft hearing, it was revealed that Microsoft aims to move Windows entirely to the cloud for consumer use, a strategy it has already been pursuing with businesses through Windows 365.
The Windows App could be a key component in this transition, enabling consumers to access cloud PCs and Windows applications on devices that don't run Microsoft's operating system natively.