Our planet earth is a wonderful place, full of natural beauties, ranging from mountains to forests and so on. While because of the war, the situation is not ideal at the moment to visit the Yemeni island of Socotra, where unique photogenic "dragon's blood trees" grow, but there are many mysterious forests in other parts of the world with unique and unusual trees. Where can you walk through an unusual forest or its remnant? We will answer the questions in the following; stay tuned!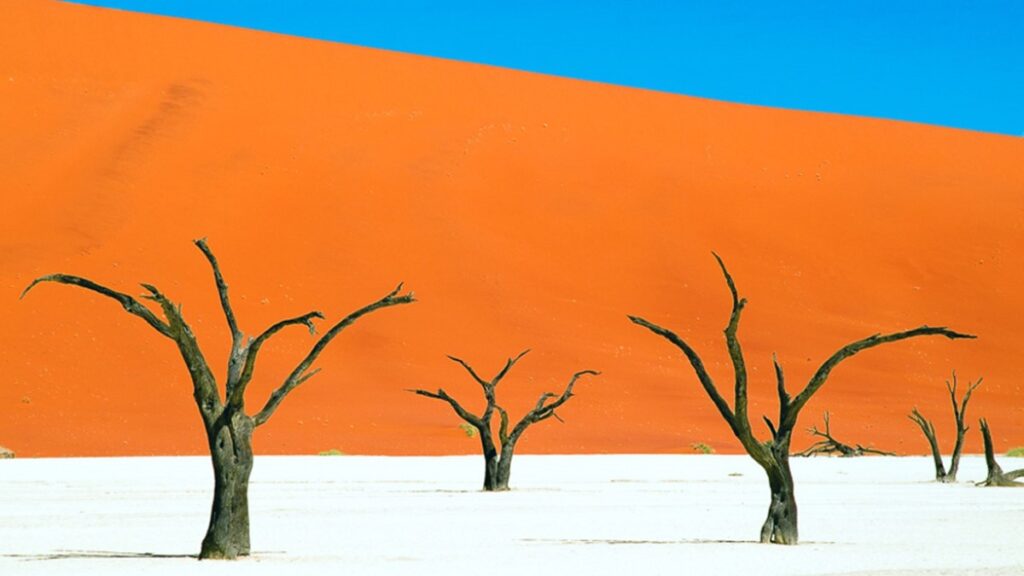 The name "dead wetland" implies that nothing reproduces in the often photographed clay basin. It is thought that more than a thousand years ago, a swollen river created shallow pools in which acacia trees grew. But two hundred years later, the climate changed dramatically, and the area dried up.
The heat was so intense that the trees dried up before they could decay. So today, we can enjoy the fantastic sight of bare black trunks surrounded by orange sand dunes. Namibia's Quiver Tree Forest is also worth visiting, with its lively scattered aloes.