To keep your car safe and running for a long time, it is essential to perform maintenance correctly. Below we present seven car maintenance tips that you can do yourself and eight maintenance tasks that can be done by a mechanic.
Note that maintenance of a car requires a certain amount of money, but this can be reduced with a little effort. Also, keep in mind the tips on how to save money.
Key Takeaways
Auto maintenance is important to keep your car in optimal condition
There are some car maintenance you can do yourself, but others are better left to a professional
Frequent maintenance saves money.
The Importance of Car Maintenance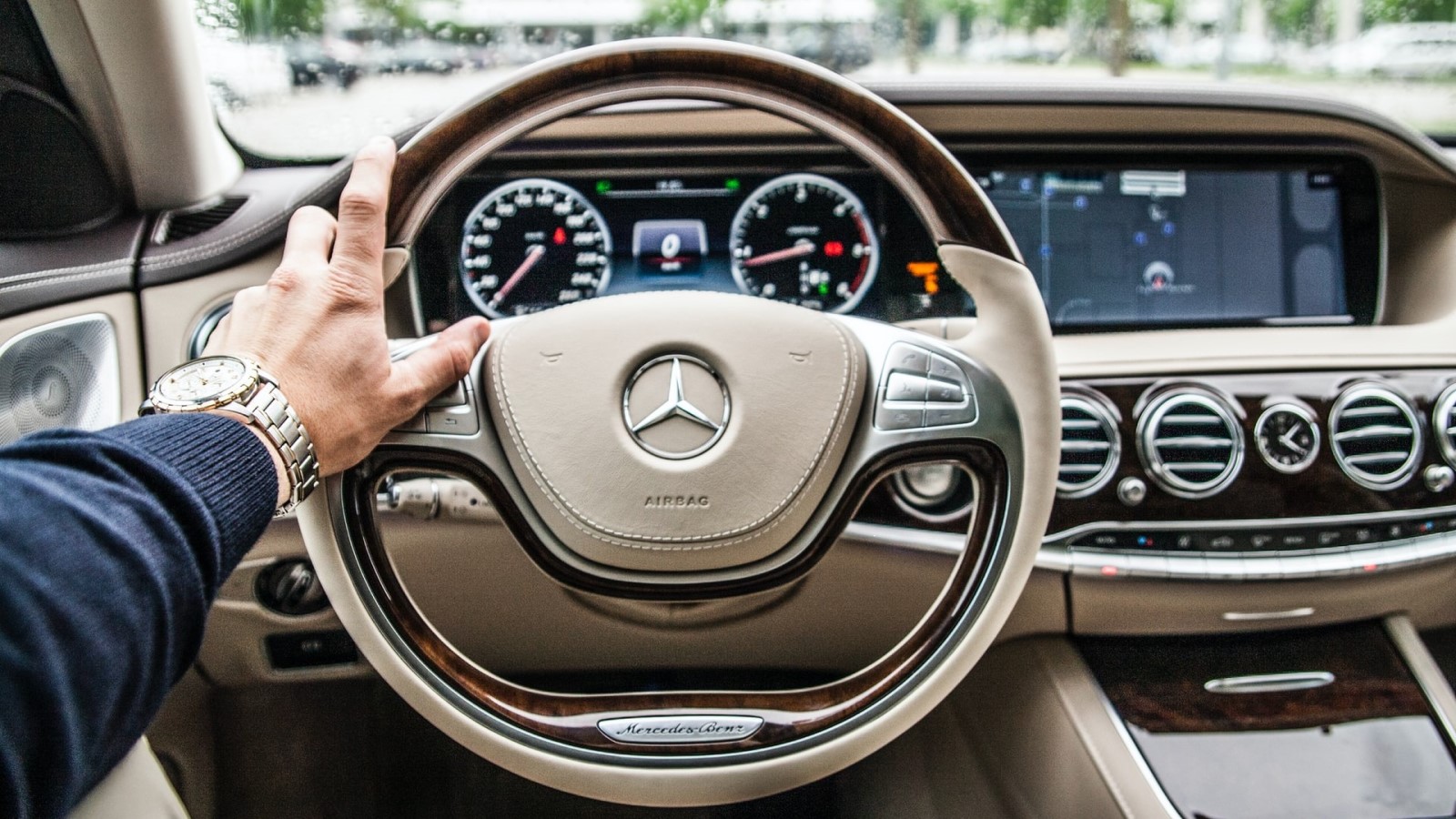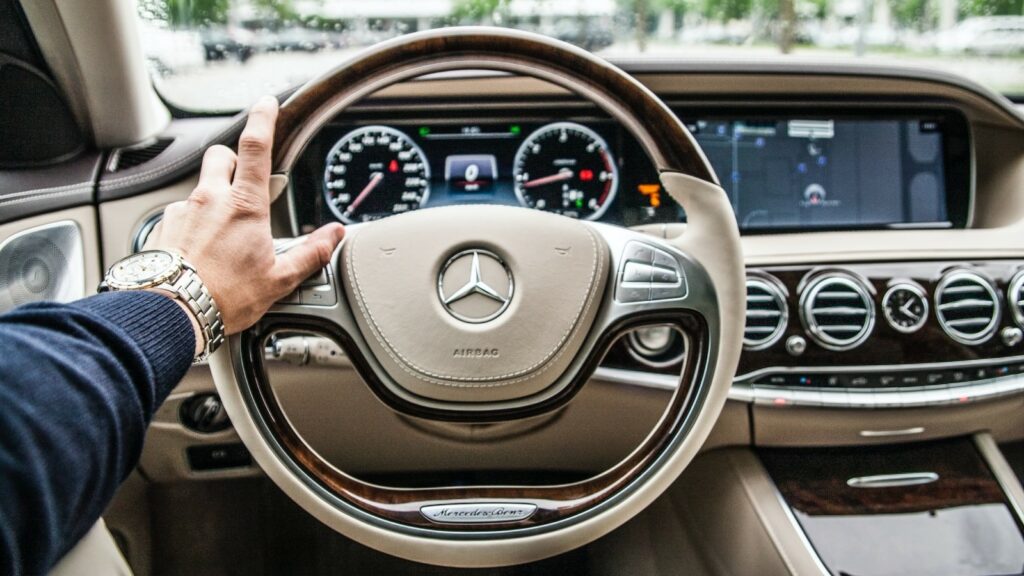 Most auto parts wear out due to various factors, including driving style, time passage, temperature changes, and moisture. Suppose you keep driving your vehicle when it's not working as it should. In that case, it is more likely to fail in several areas and cause a severe accident that could endanger your life or the lives of those around you.
And even if the accident isn't that serious, if your vehicle breaks down or stops working, it will need to be repaired or replaced, which could be costly.
To protect yourself and your car from all these risks, you must keep a close eye on the condition of your car and perform proper maintenance to keep it in optimal condition as soon as you notice anything out of the ordinary.
7 maintenance tasks you can do yourself
Auto maintenance may sound like something that requires expertise, but you can easily do much of it yourself. First, let's look at basic maintenance tasks that beginners can easily do, when the inspections should be done, and the cost required.
1- Washing the car / Once every three weeks to a month, or if there is dirt or salt on the car.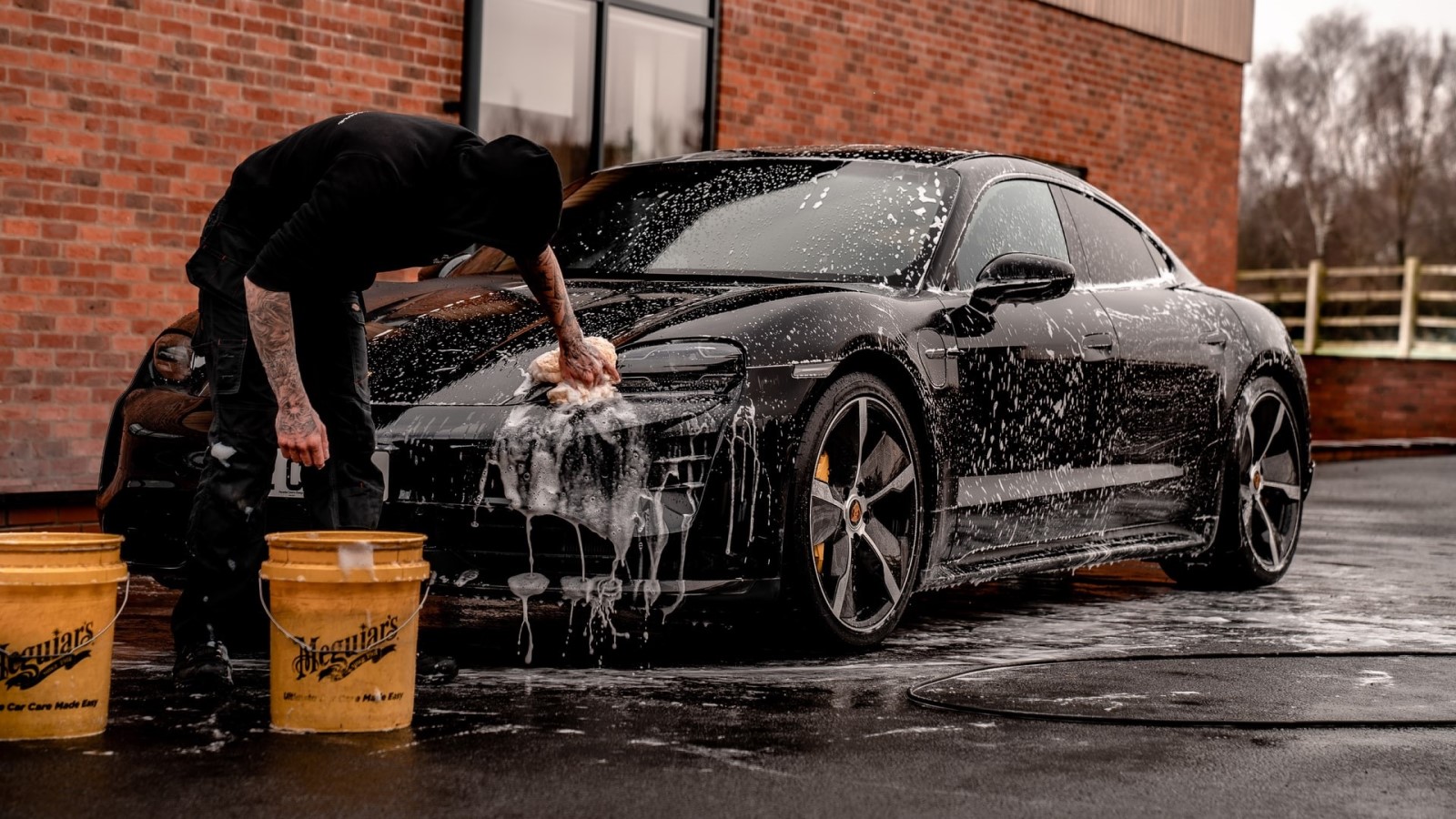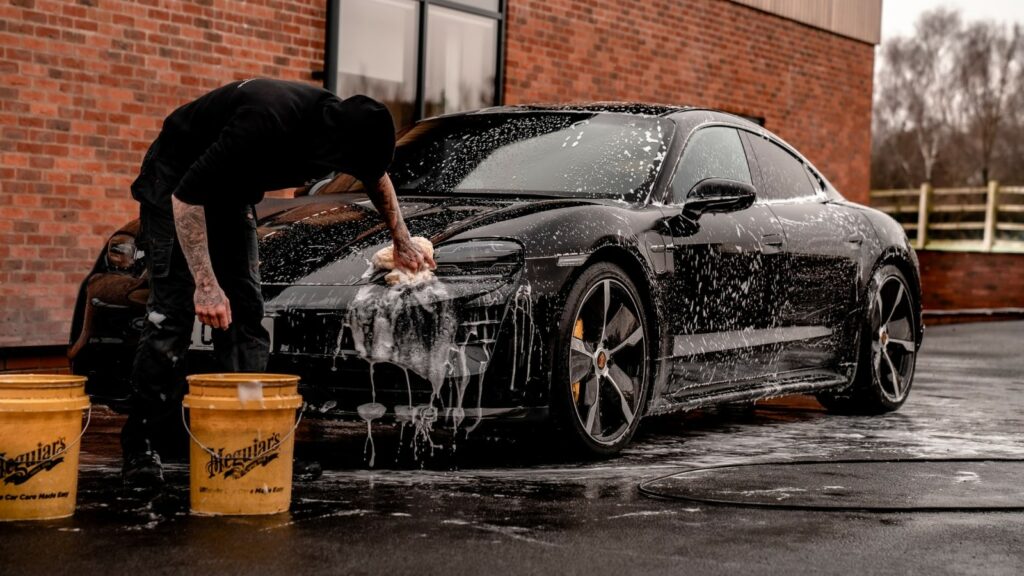 Car washing, usually done without much thought, is a key part of car maintenance. Make sure to wash your car once a month, Even if it is not particularly dirty. It's advisable to wash the car after every rain and whenever it gets dirty or salty.
Why you should wash the car?
Unseen dust and dirt float in the air, and when they get on your car, they may cause water spots. Water spots and dirt on your car's body can get stuck if left unattended. Dirt that sticks not only damages the paint but can also damage the car if you try to remove it. Therefore, it is important to wash the car regularly to prevent the dirt from sticking.
Things you should keep in mind when washing the car
If you wash the car yourself, prepare a bucket of water, shampoo for the car, a soft sponge and a mop. For bigger cars, a stepladder is useful. You'll need two sponges and two cloths, one for the body and one for the tires.
As a rule of thumb for car washing, start from the top and wash down. After the entire car has been cleaned with water, lather the car shampoo thoroughly in the sponge and wash it off gently. Remember, the key is to keep moving in a constant direction. When you're done washing, pour water over it to thoroughly rinse the shampoo. Finish by wiping it off with a cloth to avoid water spots.
2- Inspect tire treads and pressure / once each month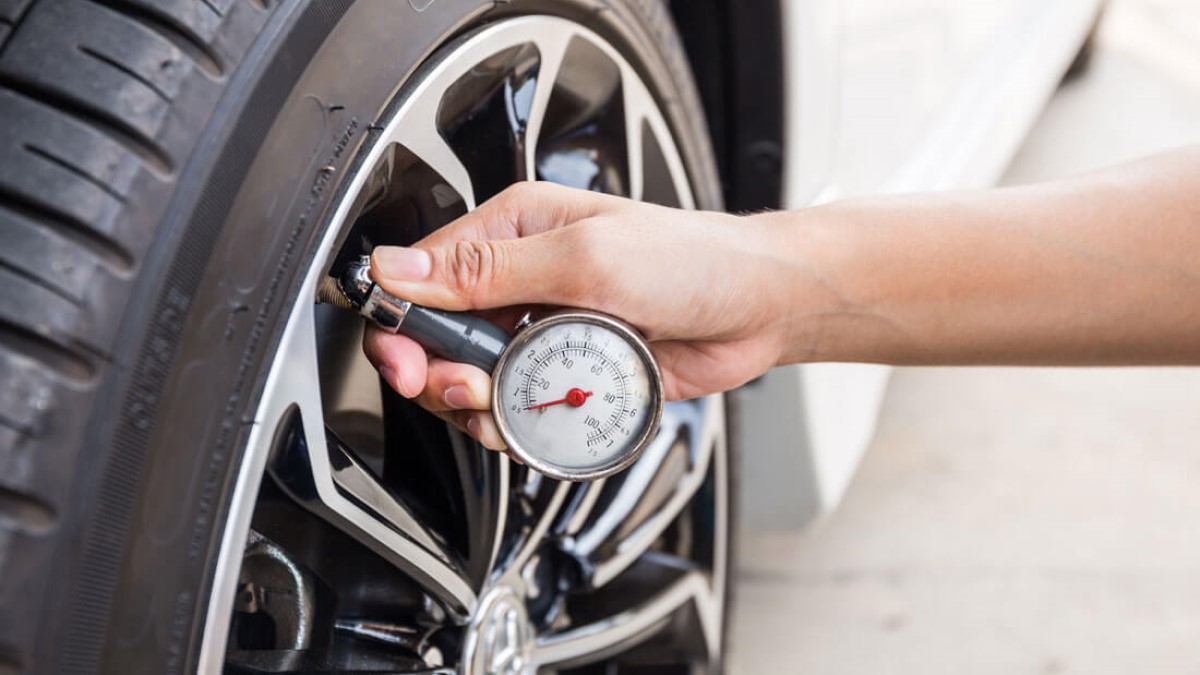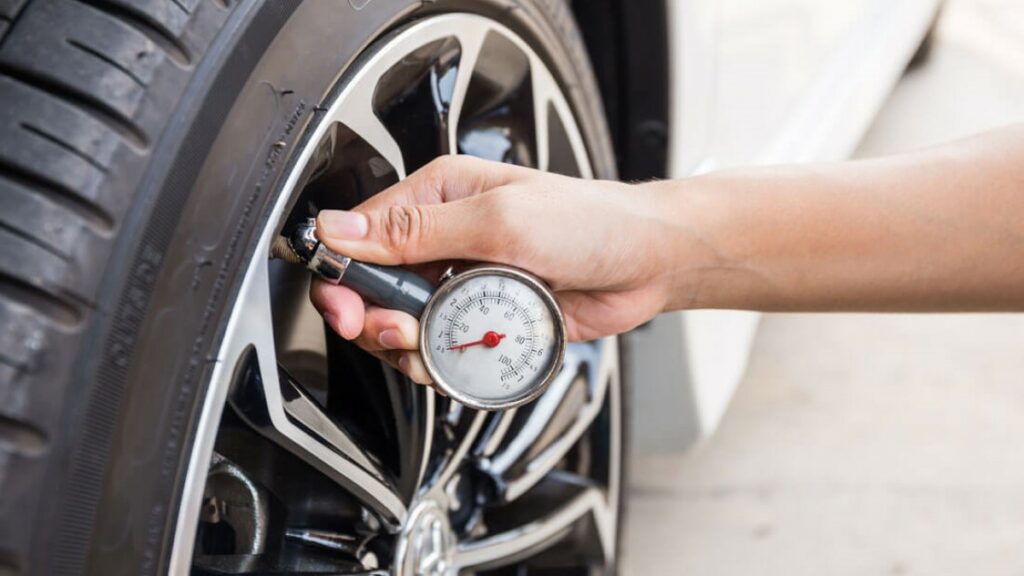 Check tire grooves visually and air pressure once a month with an air pressure gauge.
Why you should check tire treads and air pressure?
According to the Highway Code, car tire grooves must be at least 1.6 mm. Therefore, riding on tires with worn grooves is punishable by law. Also, even if the treads are 1.6 mm or more, when tires are worn, there is still a risk that they will slip and cause a serious accident. Also, if there are cracks, there is the risk that they will burst.
The tire pressure must be adjusted regularly since tires naturally lose air. Over- or under-inflation can lead to poor fuel efficiency, less comfortable driving and faster tire wear.
Things you should keep in mind when checking tire grooves and air pressure
The groove depth of a new tire is usually about 8 mm; if it's less than 4 mm, it increases the distance from braking to stopping. So, if the groove depth has worn down to about 3-4 mm, it's time to replace the tire.
You can check the degree of wear with a 10 yen coin. Put the coin into the tire groove with the numbers facing up. When you can see the top of the "10", the tire treads are less than 4 mm deep.
Then again, you need an air pressure gauge to check the tire pressure. You can purchase them at auto supply stores or rent them from gas stations or tire dealers. Stay tuned for more car maintenance tips in this article.
3- Refilling windshield washer fluid / once every month.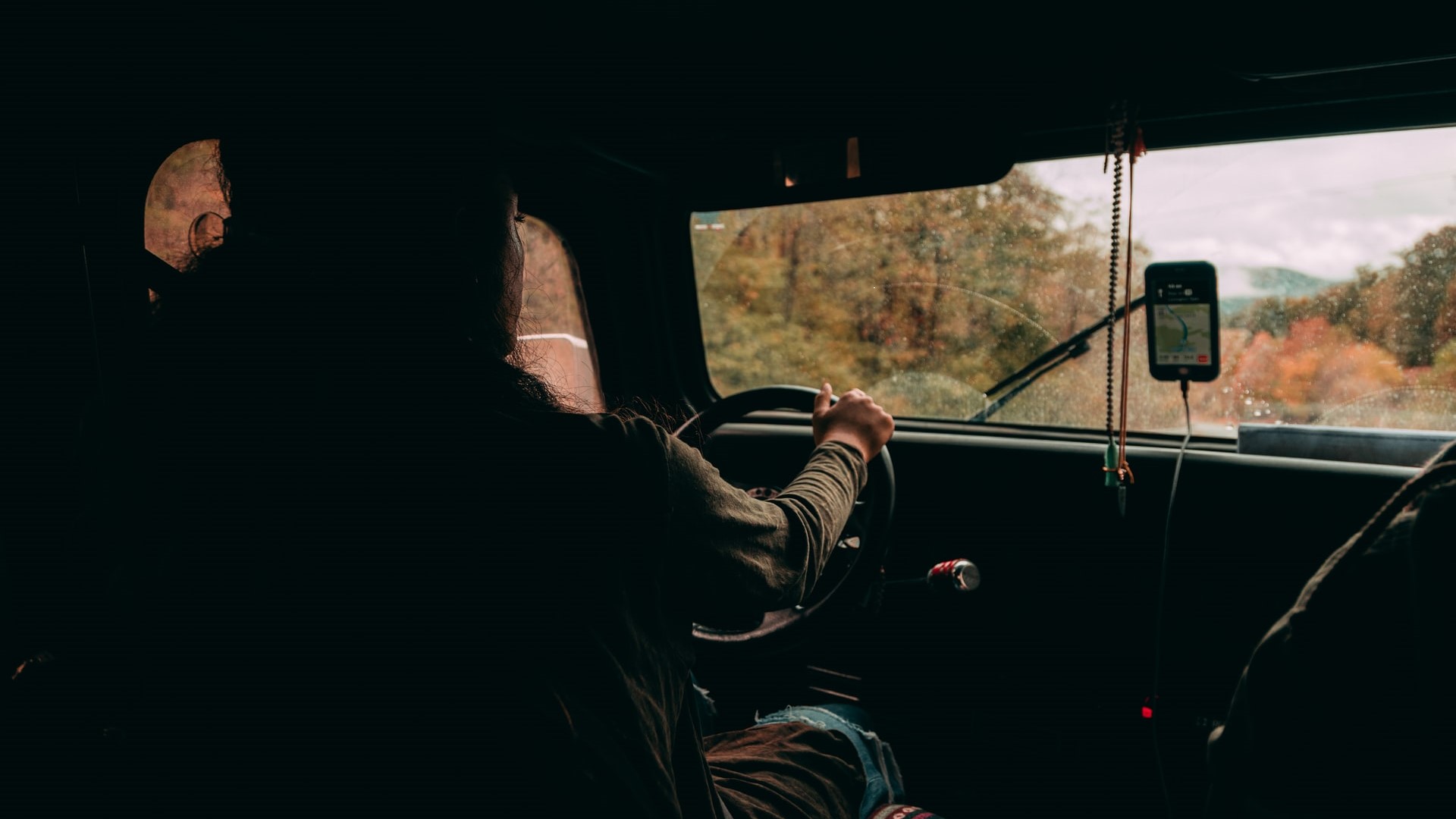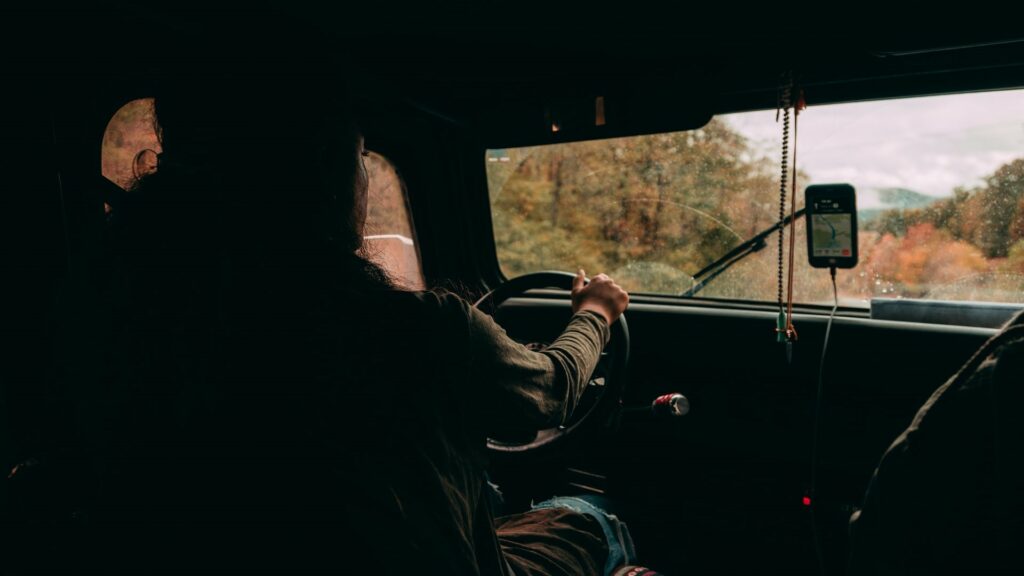 Because windshield washer fluid is not used often, it is easy to forget to refill it – check if the tank is full once a month.
Why you should refill windshield washer fluid
Windscreen washer fluid is used to wash the dirt off the windscreen. Sludge splatter or debris that obstructs visibility while driving can lead to accidents. A clear view is essential for safe driving. Therefore, fluid needs to be refilled regularly, so it doesn't run out when you need it.
Things you should keep in mind when refilling the windshield washer fluid?
As a rule, the windshield washer fluid refill hole is located under the hood. Be sure to use a scoop or similar to check the fluid level, as it can overflow if you fill it all at once. If you don't feel confident refilling, you can have a service provider do it for you. At some gas stations, changing the washer fluid is free, while at other companies, it is often done as part of other inspections.
4- Changing the wipers / once annually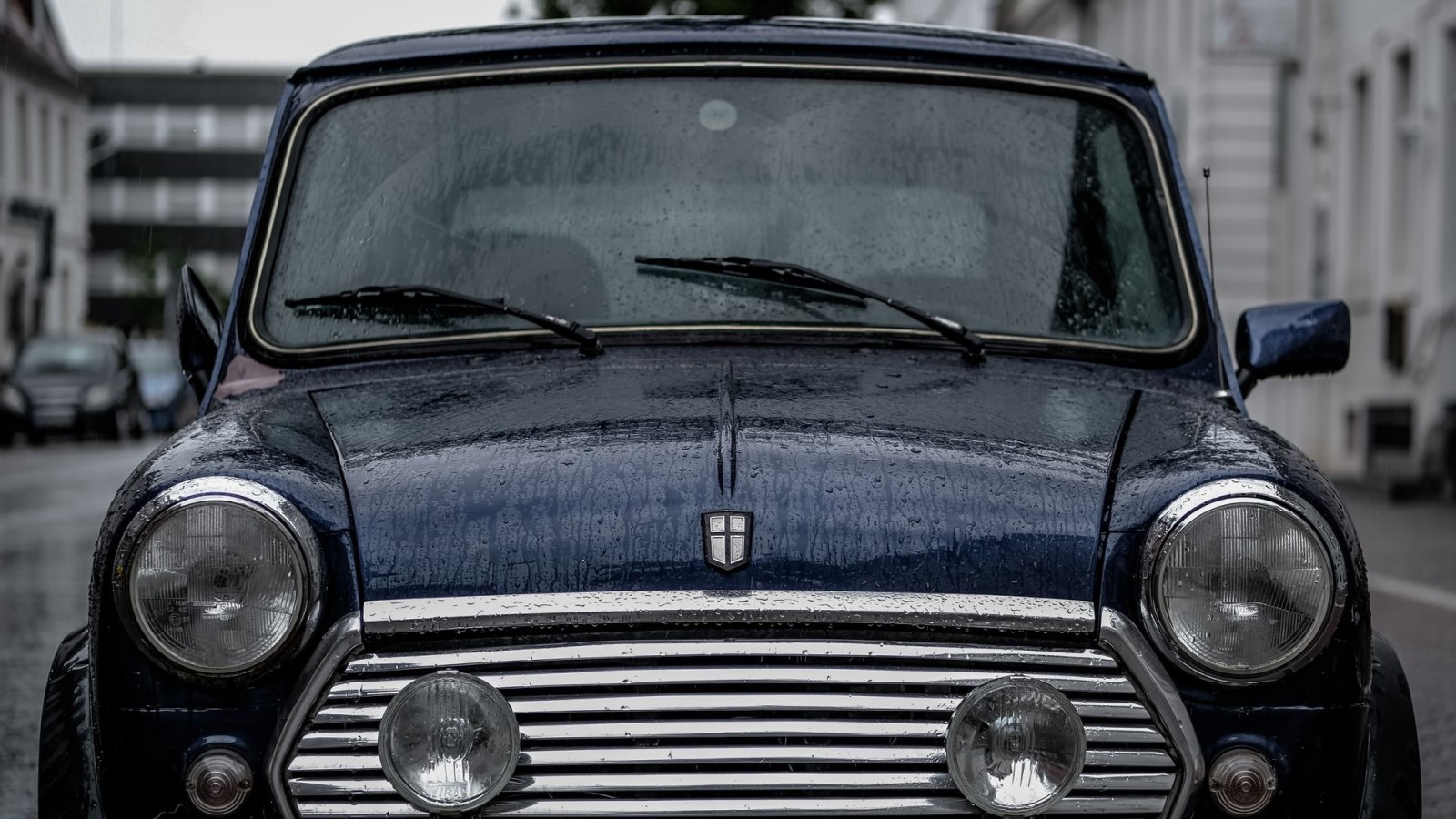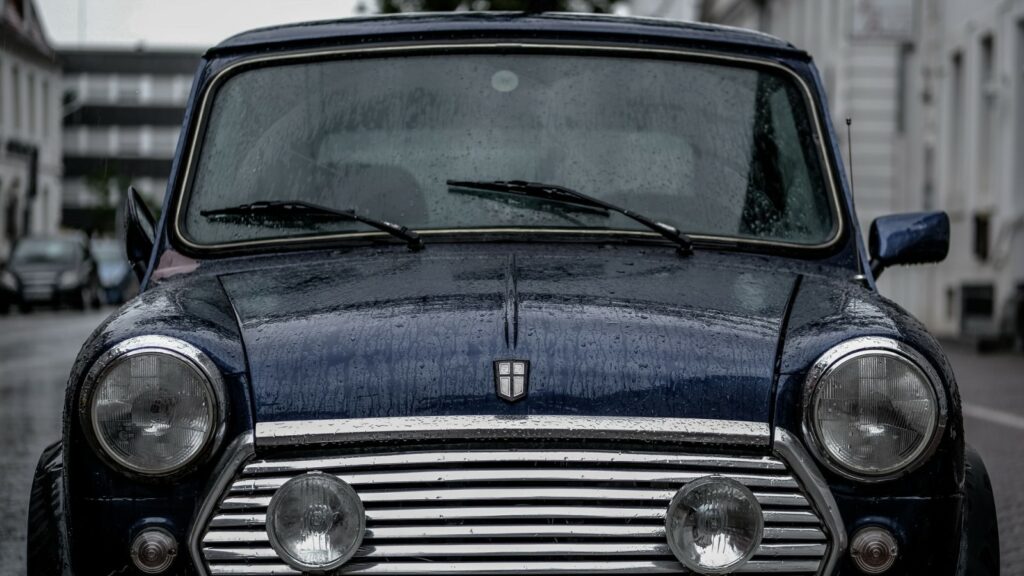 Replacing the wipers involves replacing the wiper rubber that contacts the glass surface and the wiper blades that hold the wiper rubber in place. Wiper rubber that wears easily should be replaced every year, and wiper blades every two years.
Why should you replace wiper blades?
Riding with worn wiper rubbers can lead to a loss of visibility as rainwater can no longer be wiped off, leading to accidents such as hitting the vehicle in front. Wiper blade deterioration will also cause a gap between the rubber and the glass surface, compromising function. You should check the rubber once a year and the wiper blades every two years.
Things you should keep in mind when replacing the wipers
The wiper blades can be removed by moving the plug on the wiper. By contrast, rubber wiper blades can be replaced simply by pulling the rubber out of the wiper blade and replacing it with a new one. Be sure to check ahead of time, however, since compatible wipers vary by vehicle model.
5- Changing the air conditioning filter / once every year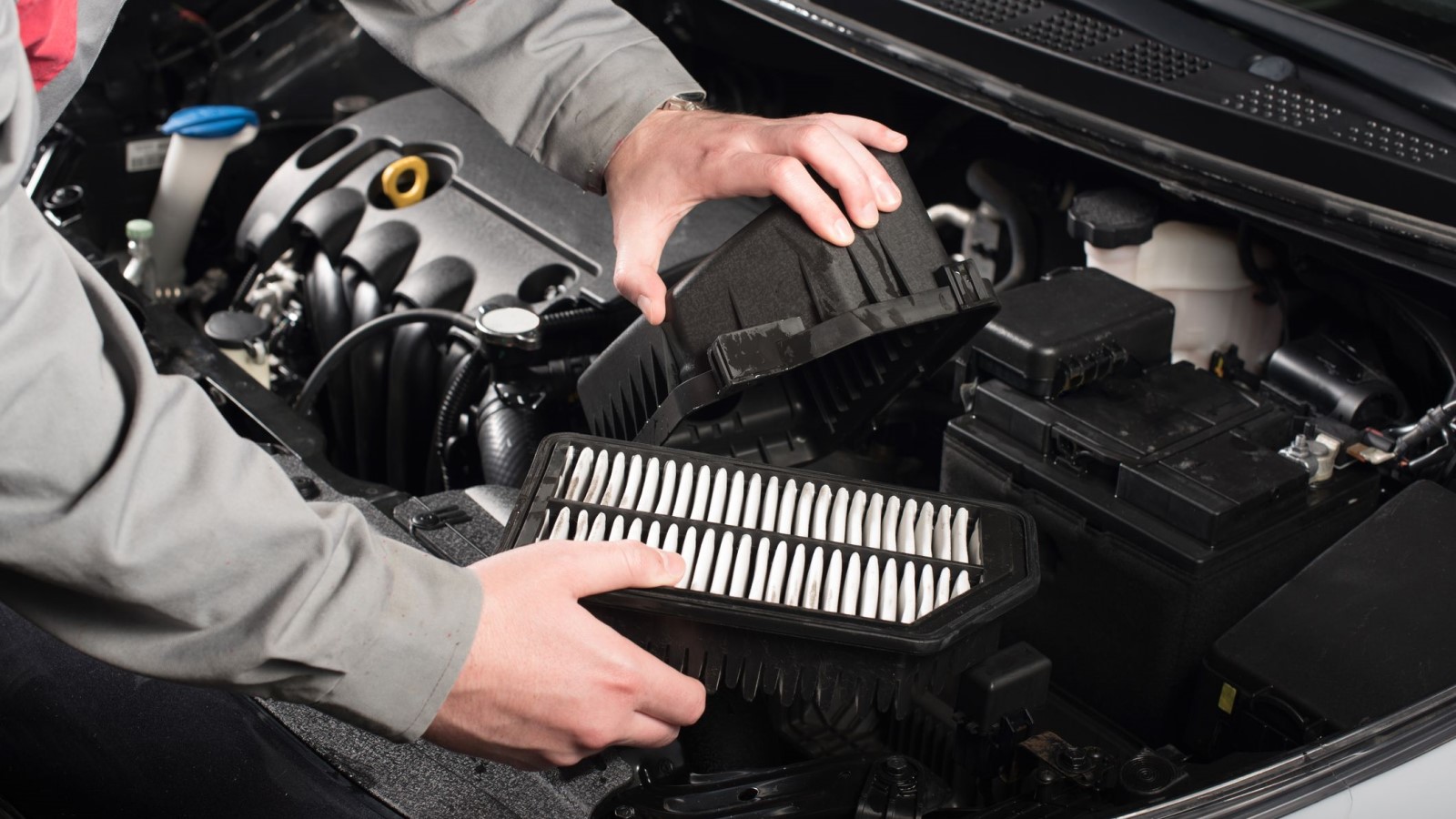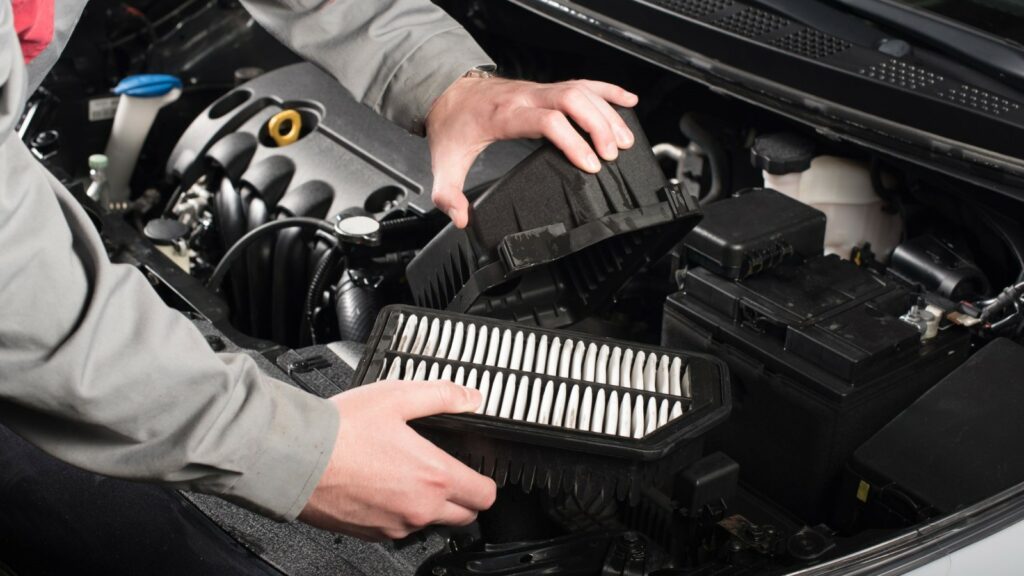 The A/C filter, part of the vehicle's air conditioning system, eliminates dust and dirt from the air drawn in from outside when it is cooled, warmed or blown into the vehicle. Certain filters can trap pollen, yellow sand, and PM 2.5 particles.
Why should you change air conditioner filters?
Suppose you keep using an air conditioning filter without replacing it. In that case, it can get clogged with dirt, obstructing airflow and making the air conditioning and heating system work less effectively. In addition, mildew can form and cause a strange odor, so it's advisable to change the filter yearly.
Things you should keep in mind when changing filters for air conditioners
If the filter is washable, wash it regularly to prevent mold and odors. It is difficult to completely remove mold and small dust particles; however, with even washable filters for air conditioners, so replace every year whether they are washable or not. Stay tuned for more car maintenance tips in this article.
6- Refilling and replacing coolant / every two years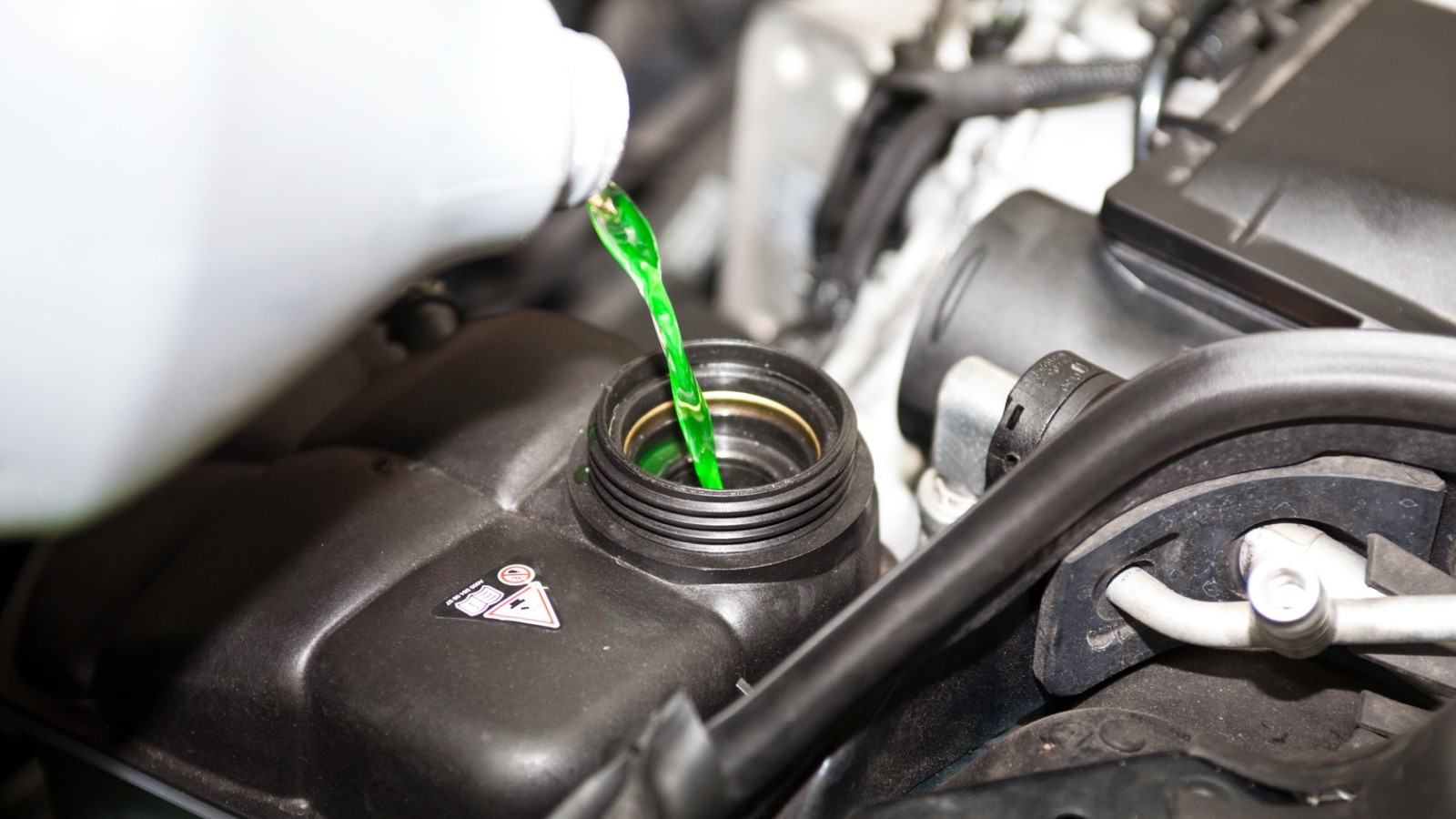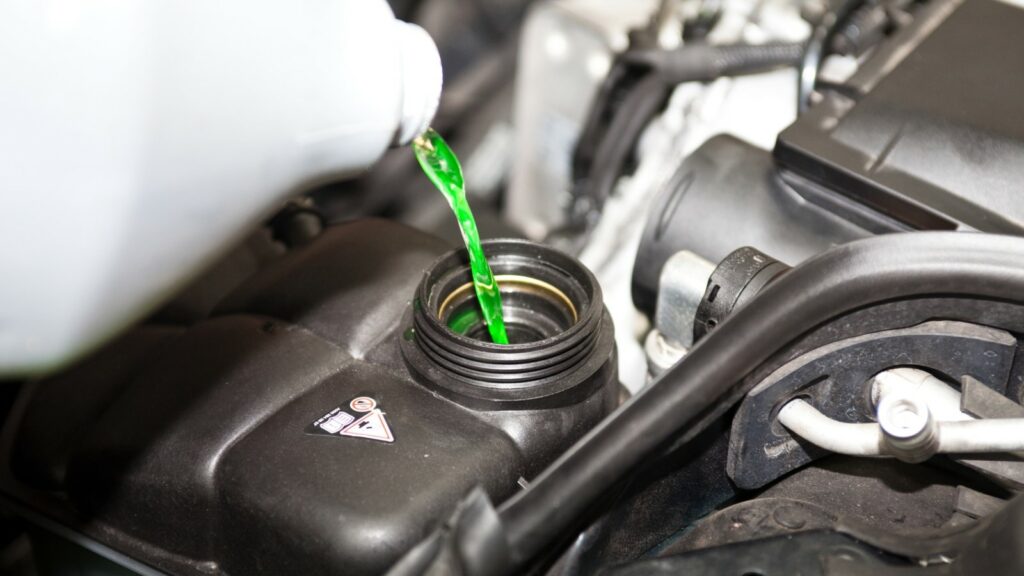 Engine coolant, also called coolant, is a fluid used to cool the engine. It is color coded according to when it should be replaced; green or red coolant should be replaced every two years, and blue or pink coolant should be replaced every seven to ten years.
Why should you refill and replace coolant?
When coolant deteriorates, its ability to cool the engine decreases, resulting in engine overheating due to high engine temperatures. The coolant also prevents the engine from freezing and rusting. Still, it causes water spots and other problems when it wears out. Its efficiency decreases, requiring replacement after the years specified for each color.
It's advisable to check the coolant every six months since it can leak through gaps in the piping.
Things you should keep in mind when replacing the coolant fluid
If spoiled coolant remains in the system, the deterioration of the new coolant will be accelerated. When you replace the coolant, dump all the old coolant, refill the engine with fresh water, and then clean the coolant path two or three times before filling the engine with new coolant.
7- Headlamp bulb replacement / every 3 to 15 years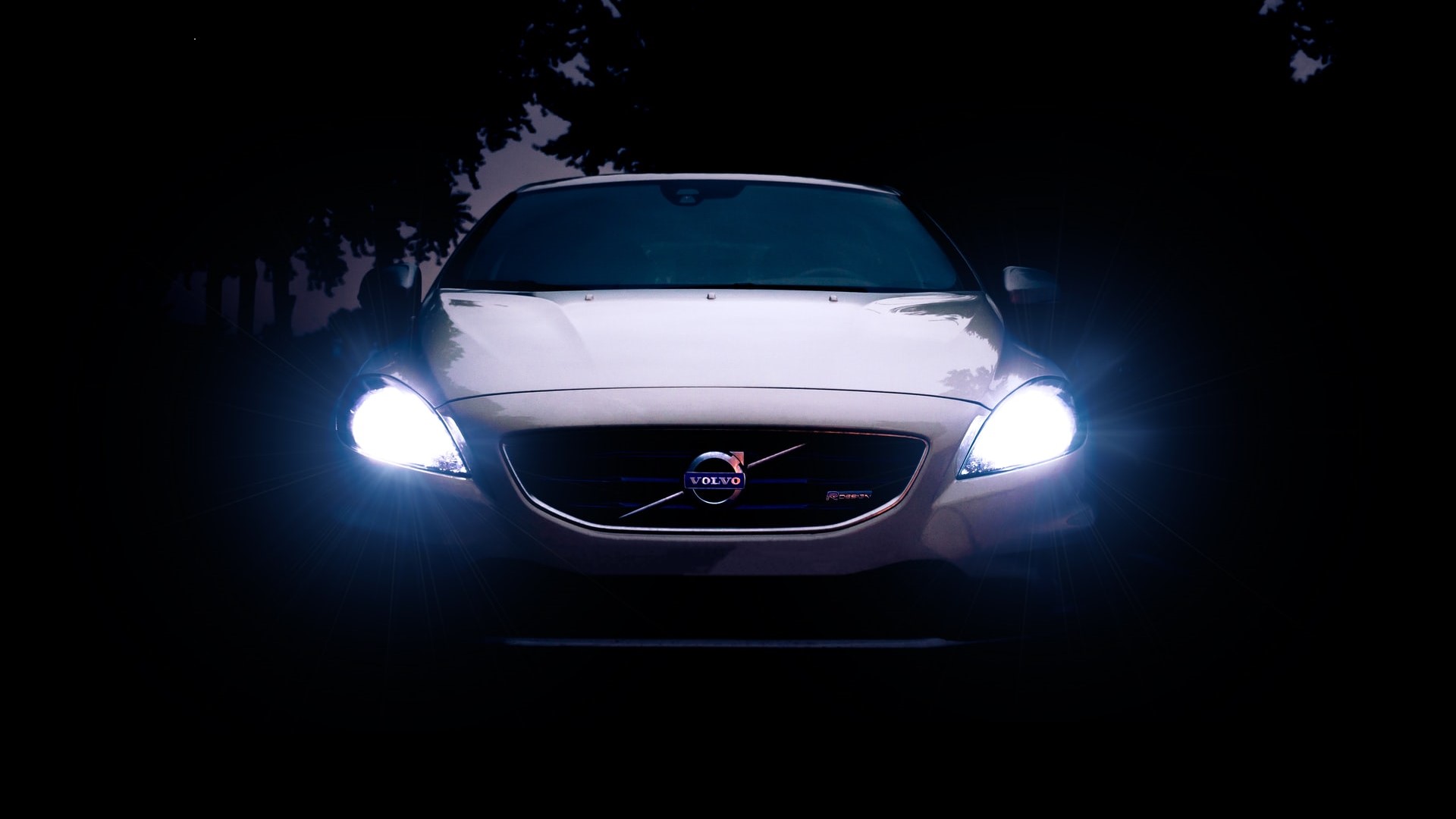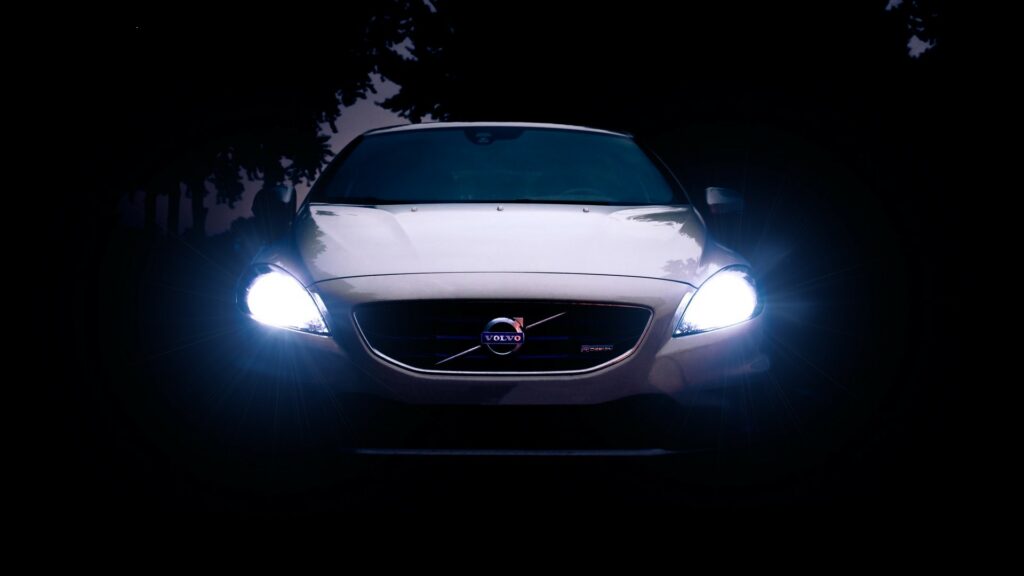 Headlamp bulbs are essential for safe nighttime driving, and recommended time for replacement varies from 3 to 15 years, depending on the bulb type.
Why should you change the headlight bulb?
According to the Highway Code, even if even one headlight is broken, this is classified as a maintenance defect. Therefore, headlights should be replaced at the recommended intervals to prevent them from failing while driving. Three main types of bulbs exist (halogen, high-intensity discharge (HID) and LED), each with a different recommended replacement period.
Things you should keep in mind when replacing a headlight bulb
HID bulbs, which are the brightest of all headlight bulbs, carry high voltages when turned on. If an error is made when replacing them, they can burn out other electrical components or pose a fire hazard. Because replacement requires expertise, HID bulbs only should be replaced by a professional.
Maintenance work that must be carried out by a professional
In the following, we will introduce items that are difficult to maintain by yourself. For these maintenance works, you should mainly go to dealerships, service stores, car accessory stores and gas stations.
1- Car wash / every three weeks to one month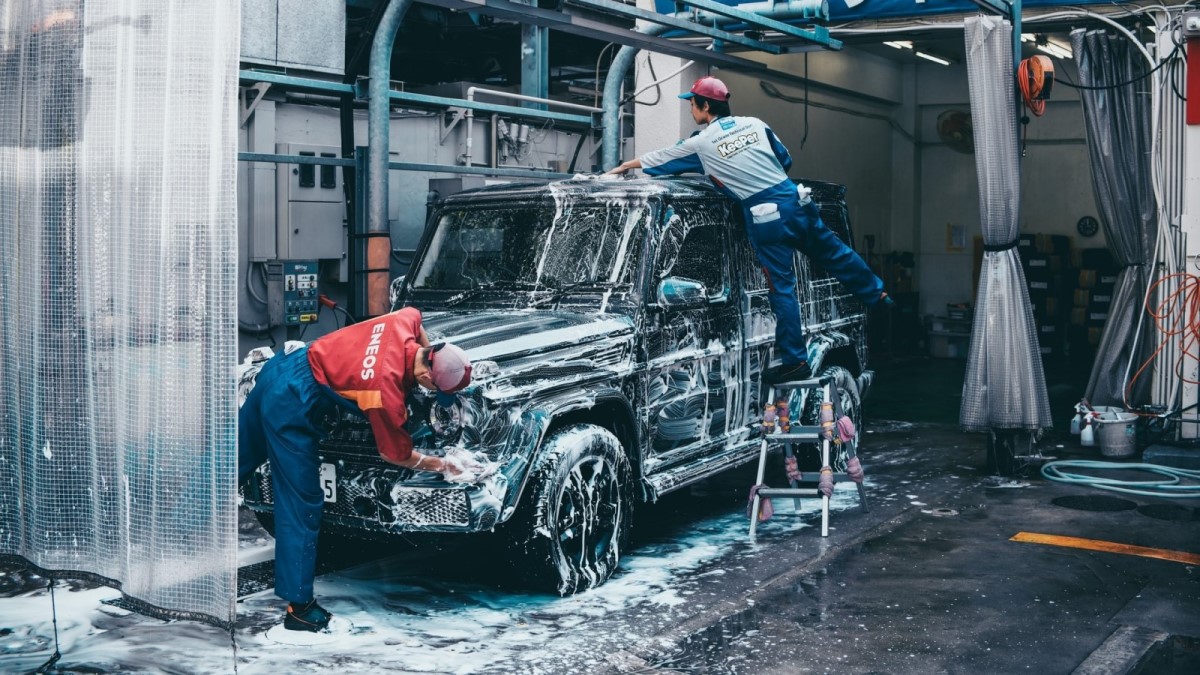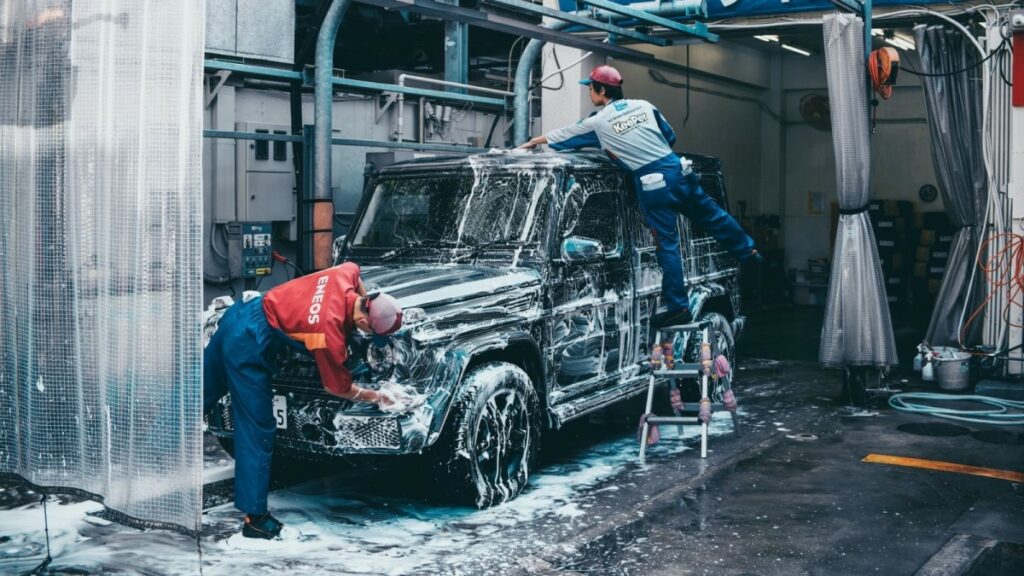 You may wash your car yourself; however, if you have your car washed by a professional every three weeks to a month, you can remove the dirt that cannot be removed by washing it yourself.
The differences between a DIY car wash and a professional car wash
When having your car washed by a contractor, you may even ask them to wax and paint your car after the wash to keep it cleaner longer. It is possible to apply wax and coatings yourself; however, it often comes off unevenly and easily.
Things you should keep in mind when taking your car to a car wash
Car washing is of two types: washing by machine and washing by hand. Washing by machine is easy and inexpensive, but it's impossible to check if the dirt is removed during washing, and the bodywork can be scratched.
Hand washers, On the other hand, hand washers are more expensive than machine washers. Still, they can thoroughly clean even the smallest details and hard-to-remove dirt. Select an appropriate method depending on the degree of dirt and desired finish. Stay tuned for more car maintenance tips in this article.
2- Engine oil change / every six months or every 5,000 km driven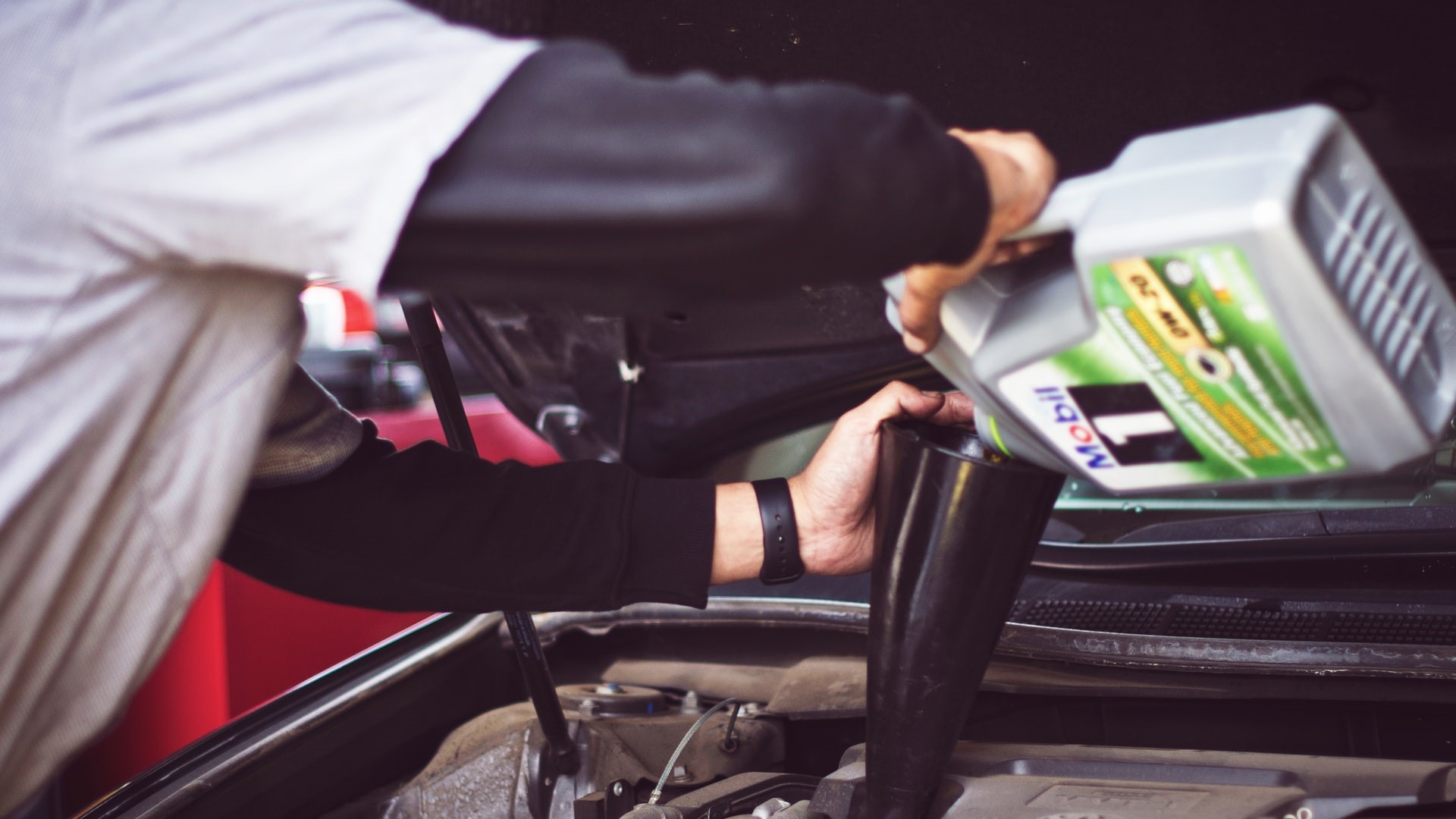 The engine oil deteriorates with use and should be changed once every six months or every 5,000 km. The timing of engine oil changes, however, differs depending on the type of vehicle, so check the frequency specified by the vehicle manufacturer.
Why should you change the engine oil?
Engine oil is a lubricant that keeps the engine running smoothly. In addition, it protects the engine by providing an airtight seal to the interior, keeping the engine heat cool, collecting dirt, and preventing internal oxidation. As engine oil is reduced or deteriorates, friction resistance in the engine increases, leading to lower fuel efficiency and seizure.
Things you should keep in mind when changing engine oil
Two methods exist for changing engine oil: draining from the top and draining from the bottom. Although the change can be done by individuals, because it requires skill and tools and there is the disposal of used oil, it's safer to leave it to a professional if you are not familiar with maintenance.
3- Tire rotation / Every 5,000 to 10,000 km of driving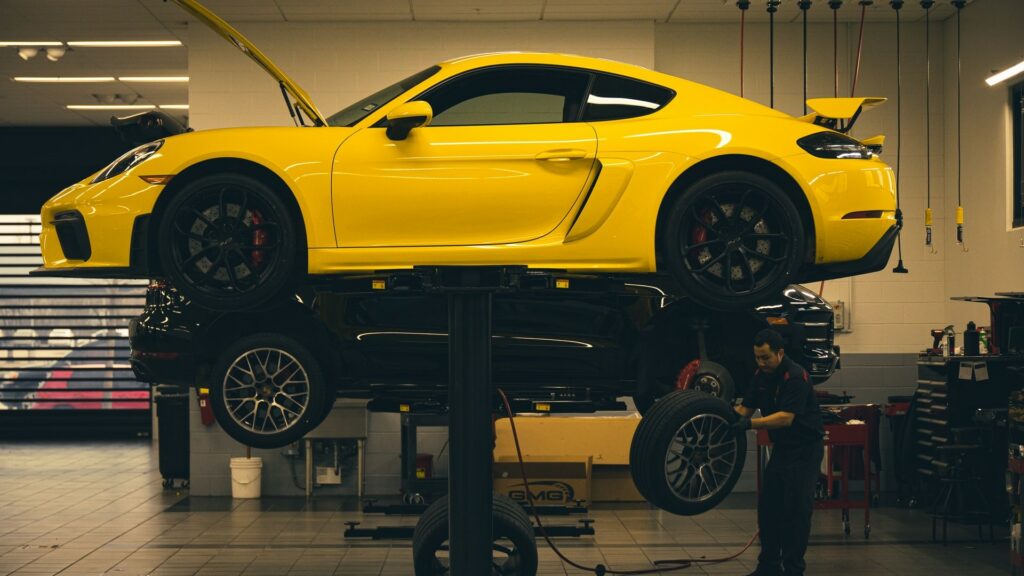 Not only do tires need to be replaced, but they also need to be rotated periodically to change their position. Recommended timing is once every 5,000-10,000 kilometers driven.
Why should you rotate tires?
Tires wear out at different rates and in different places. Front wheels tend to wear more easily than rear wheels, and their life is said to be one-half to one-third that of the rear wheels.
If the tires are not repositioned for a long period, just some parts will wear out, reducing the tire's life. Changing tires regularly is important to extend tire life.
Things you should keep in mind when rotating tires
Special tools and jacking up the vehicle are required for tire rotation. Vehicle jacking is a difficult maintenance task that you should perform yourself since there is a risk of the vehicle falling off and causing injury if it is not lifted correctly. It is also necessary to change the position evenly when performing a rotation, and repositioning knowledge is required.
4- Change the oil filter / every second oil change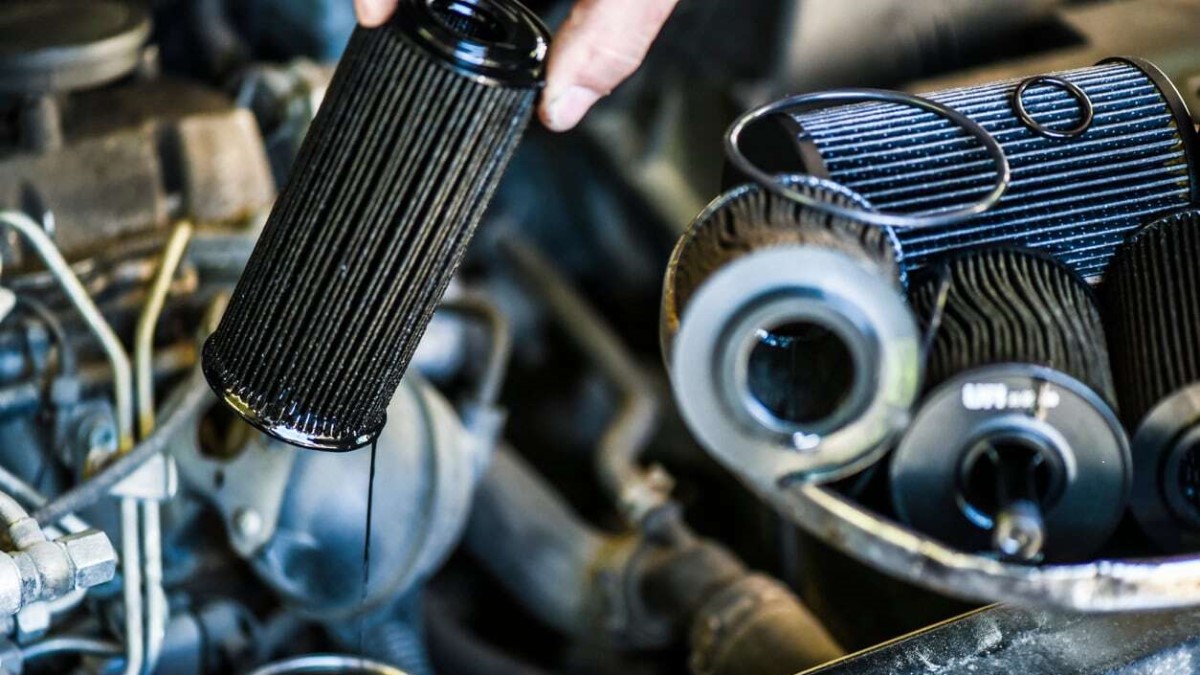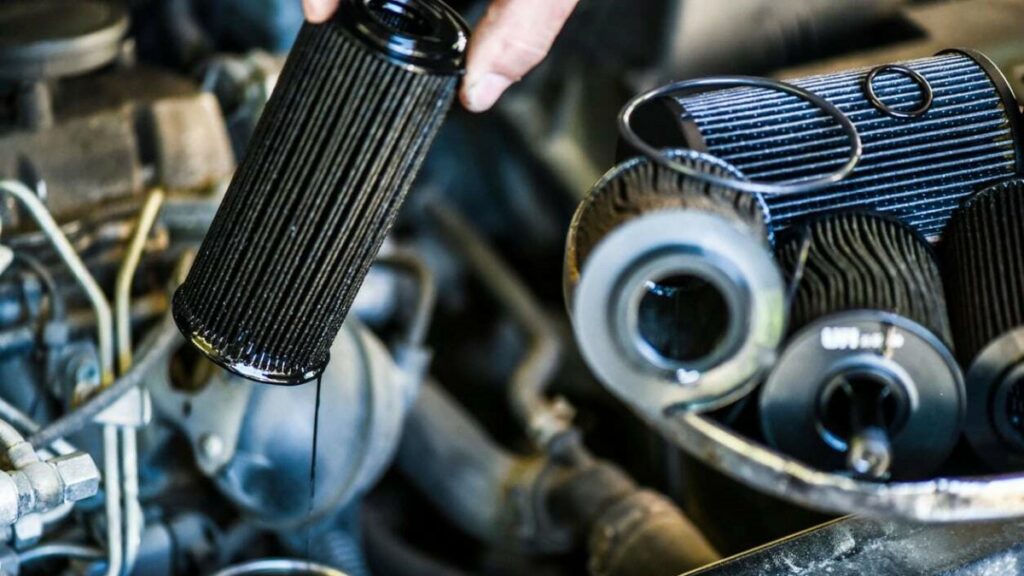 The chances that you have heard about this are high. The oil filter should be changed every second engine oil changes.
Why should you change the oil filter?
An oil filter is a filter that removes impurities from the engine oil. As it removes impurities from the engine oil, it assists in the engine's smooth operation. The engine oil is essential for preventing engine problems. Still, because it gets clogged with contaminants with constant use, it is important to change it regularly to keep it clean.
Things you should keep in mind when changing your oil filter
Oil filters can be changed independently, but if not changed correctly, there's a risk of leaking engine oil. In addition, the oil filter is different for each vehicle. Different replacement methods include replacing the entire housing or just the element and washer. So, if you don't have the knowledge or experience to replace the oil filter, then it is safer to leave it to a contractor. Stay tuned for more car maintenance tips in this article.
5- Change brake oil / Every 1 to 2 years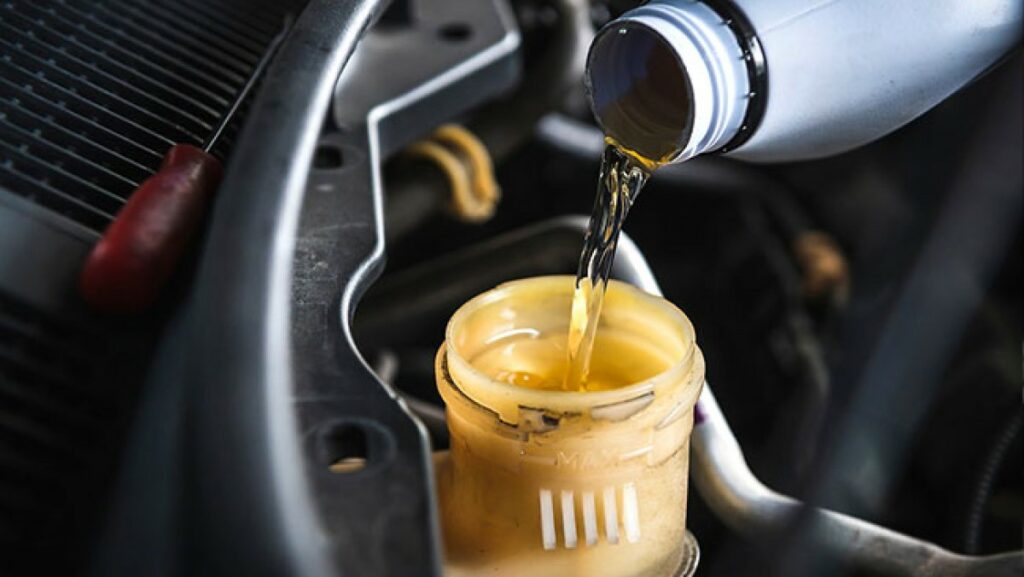 The brake oil, also referred to as brake fluid, needs to be changed every four years. It is important to change it before it significantly affects braking performance.
Why you should change the brake oil
The brake oil is responsible for transmitting braking force from the pedal to the brake in the wheel when the hydraulic brakes are applied. The brake oil deteriorates when heat or water enters the system. So, if brake oil is not changed for a long period, braking performance may worsen and become very dangerous.
Things you should keep in mind when changing brake oil?
Depending on the boiling point, there are various types of brake oil. Consult your dealer for advice on which brake oil suits your daily driving style and vehicle type, such as whether you drive in town or for sports.
Individuals can also change brake oil, but it requires knowledge and skill since all the oil in the brake lines must be drained. Since brake performance is directly related to driving safety, it would be safer to have them replaced by a professional.
6- Change the battery / Every 2 to 4 years.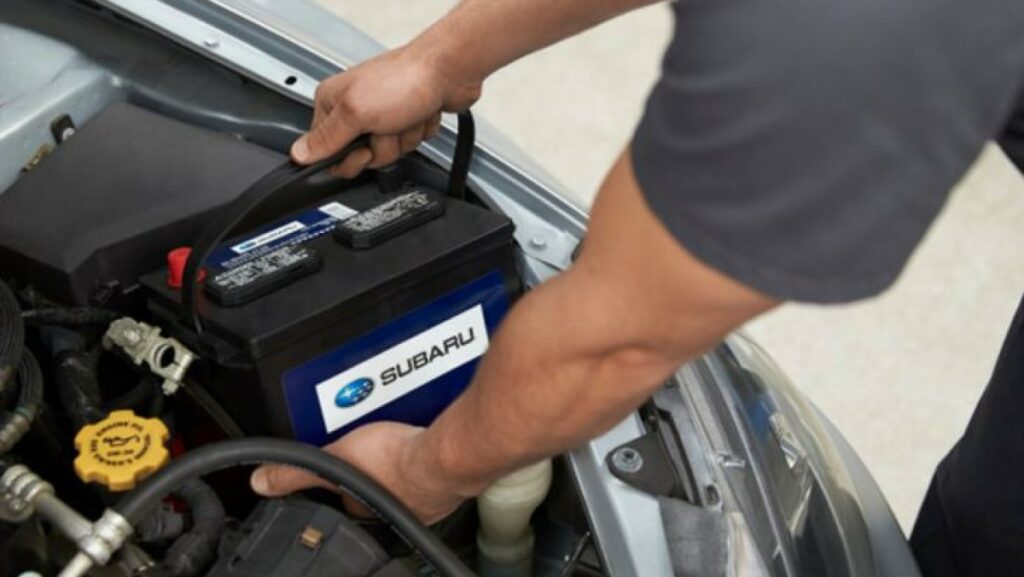 The battery is a rechargeable battery in the car which helps start the engine. A standard gasoline vehicle should replace every two to five years.
Why should you change the battery?
Battery powers electronic devices such as the air conditioning, the audio system and the navigation system, electric components such as the starter motor and turn signals, as well as the engine, and it is essential to the operation of the vehicle.
Battery deteriorates over time as it is used and can no longer store enough power. Continuing to use a worn-out battery can cause the battery to overwind and cause the car to suddenly stop.
Things you should keep in mind when changing the battery
The battery that fits in different car models is different. When you buy a battery by yourself and take it to a dealer, take special care of the specifications. Replacing the battery will temporarily cut off the power source, resulting in loss of data such as navigation and clock data.
If you wish to maintain the settings, use a backup power supply during replacement to avoid the risk of power interruption. In that case, there is the risk of electric shock or ignition. Thus, if you do not know about car maintenance, hire a professional to do it for you. Stay tuned for more car maintenance tips in this article.
7- Change air filter / every 2 years or every 20,000 km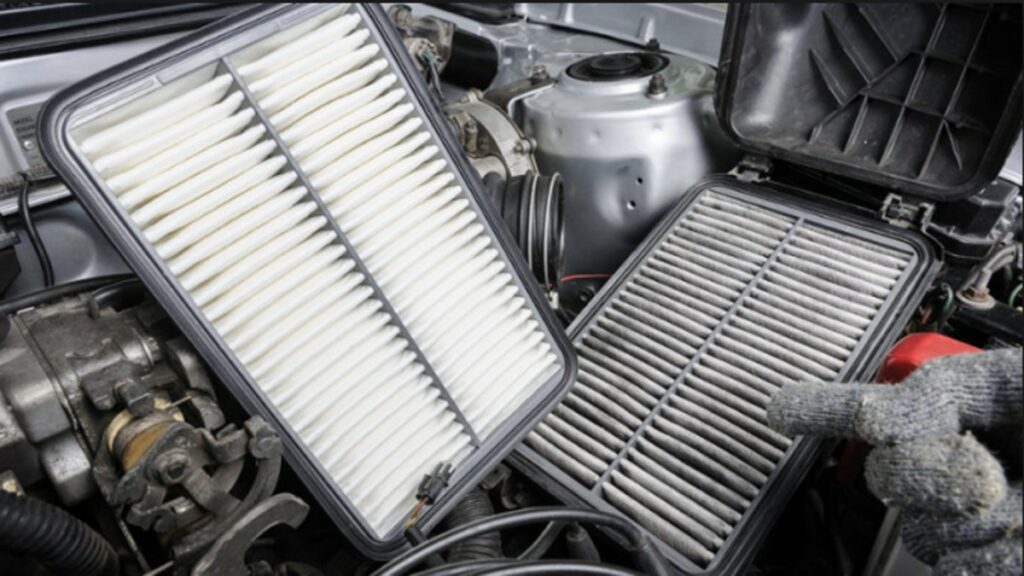 An air filter is a filter that cleans the air that is sucked into the vehicle's engine. To maintain engine performance, you should replace it every two years or every 20,000 km.
Why should you change the air filter?
Automobiles are operated with a cavity that expands when a mixture of gasoline and air explodes in the engine. If debris is not removed from the air filter, the gas may not explode properly, or soot may build up, causing blockage of the air passage.
Things you should keep in mind when replacing the air filter
The probability of air filters becoming dirty increases when the vehicle is driven in a dirty air environment. Replacement time may be reduced in dusty areas and areas with high levels of yellow sand and pollen. The air filter replacement is relatively simple:
Unscrew the air filter box.
Take out the air filter.
Replace it with a new air filter.
Close the box, and you are done.
8- Tire change / Every 4 to 5 years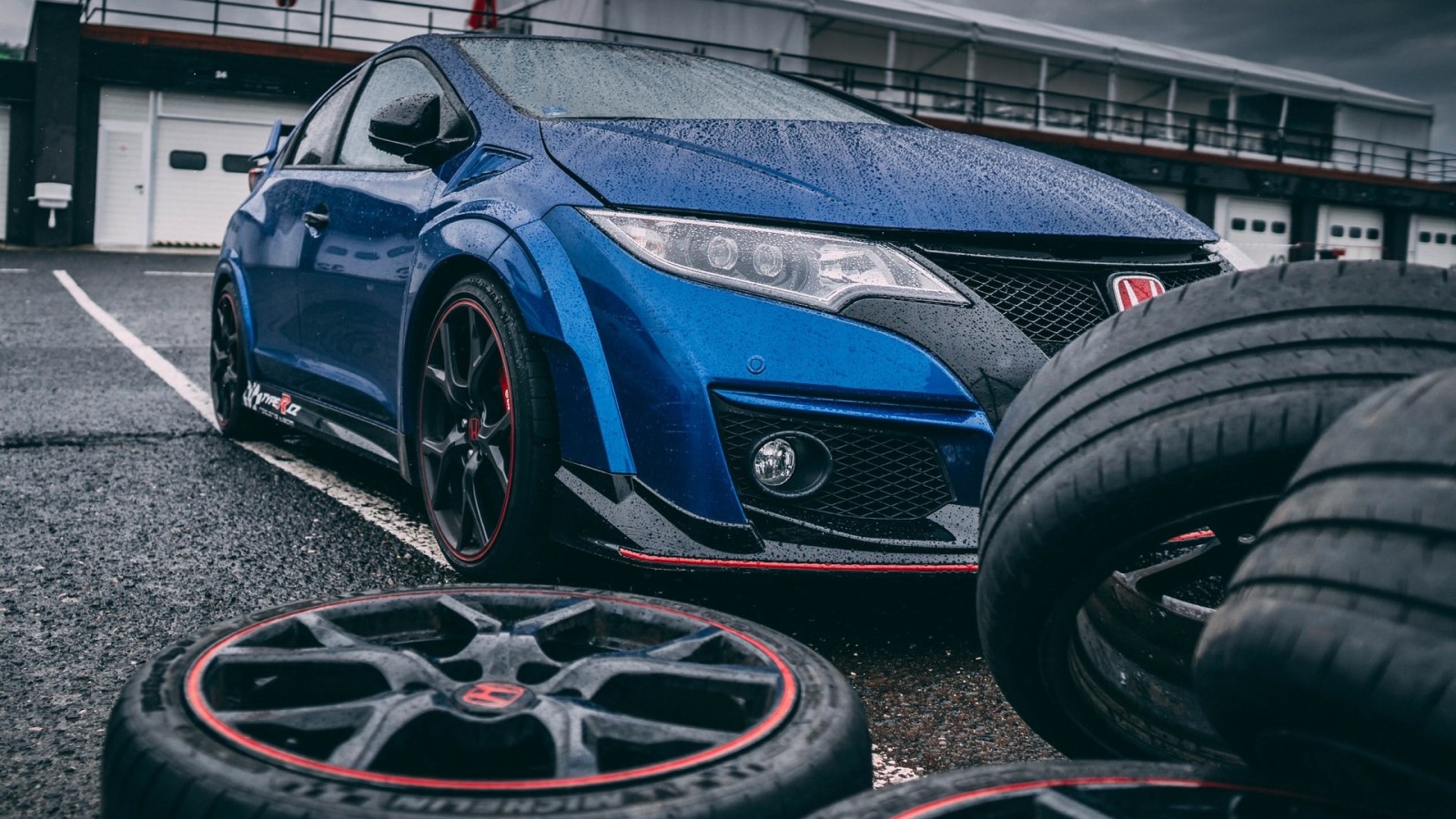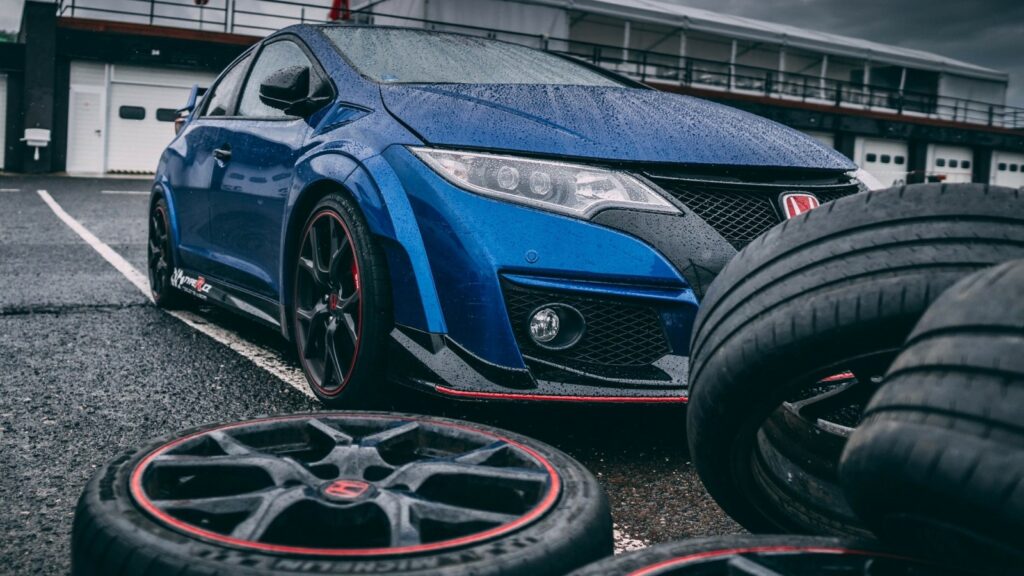 The tires wear out and lose performance, even if you rotate them. To ensure a safe ride, you should replace them every 4-5 years.
Why should you change the tires?
Scuffed tires can harden and lose performance or crack and burst. In addition, when grooves disappear due to wear, the drainage capacity is reduced, which increases the risk of slipping and other hazards. Your tires are the only part of your vehicle that comes in contact with the ground, making regular replacement important for safety.
Things you should keep in mind when changing the tires?
The standard replacement period for regular or all-season tires is four to five years. In contrast, the standard replacement period for studless winter tires is three to four years shorter. Truck tires also deteriorate due to UV rays and other factors, which means that tires stored out of season can become unusable if they are not stored properly.
Tire rotation can be done by yourself, but since correct mounting and balancing are required, it is safer to hire a professional if you are unfamiliar with tire rotation.
What is the annual cost of car maintenance?
Periodic maintenance is necessary to keep your car running safely. Some people, however, are worried about the maintenance costs. Generally, the annual maintenance and servicing costs are estimated as follows.
Costs by category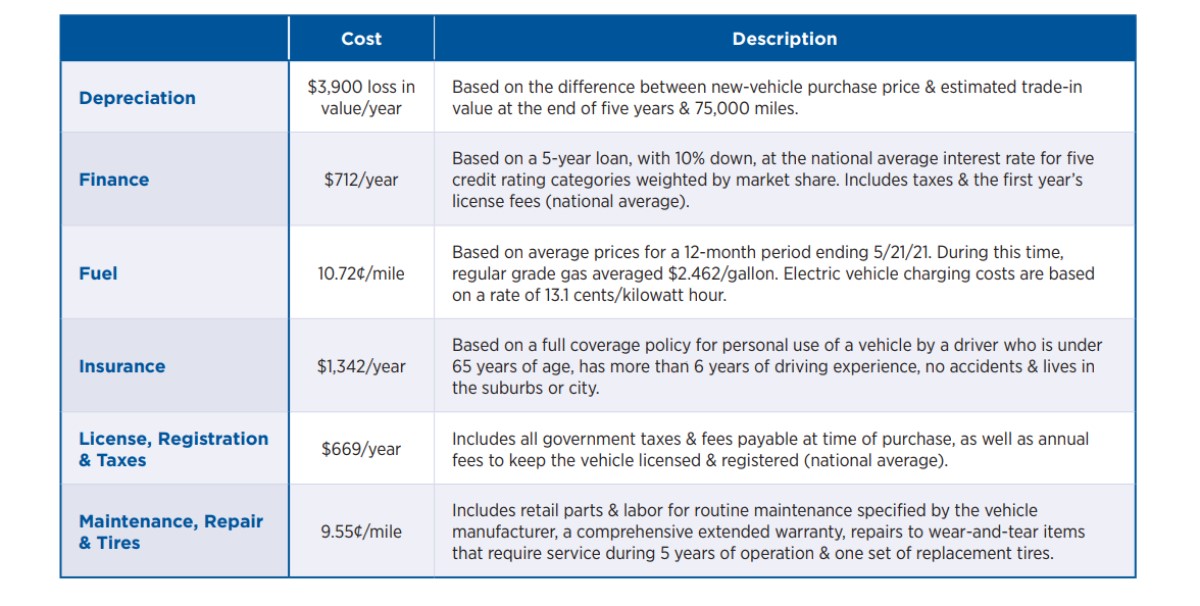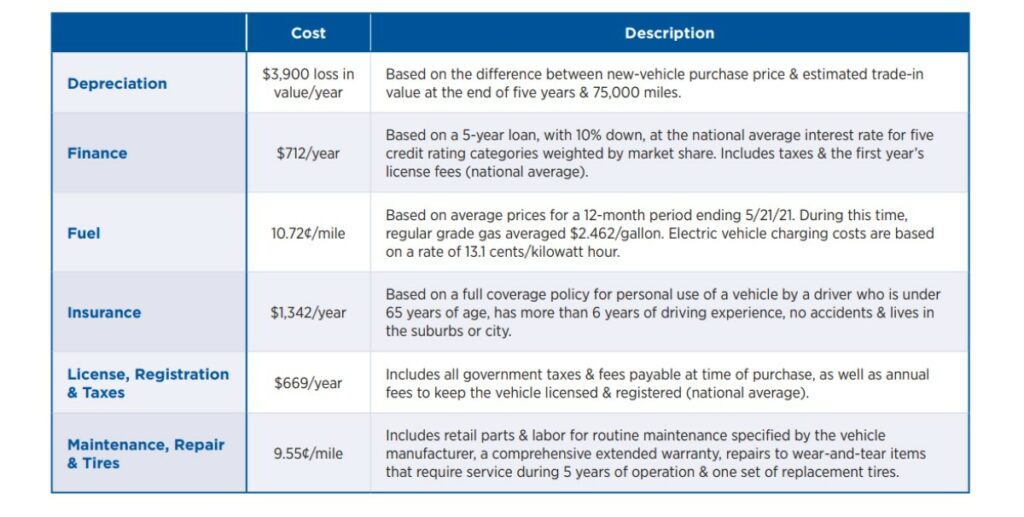 Costs by vehicle category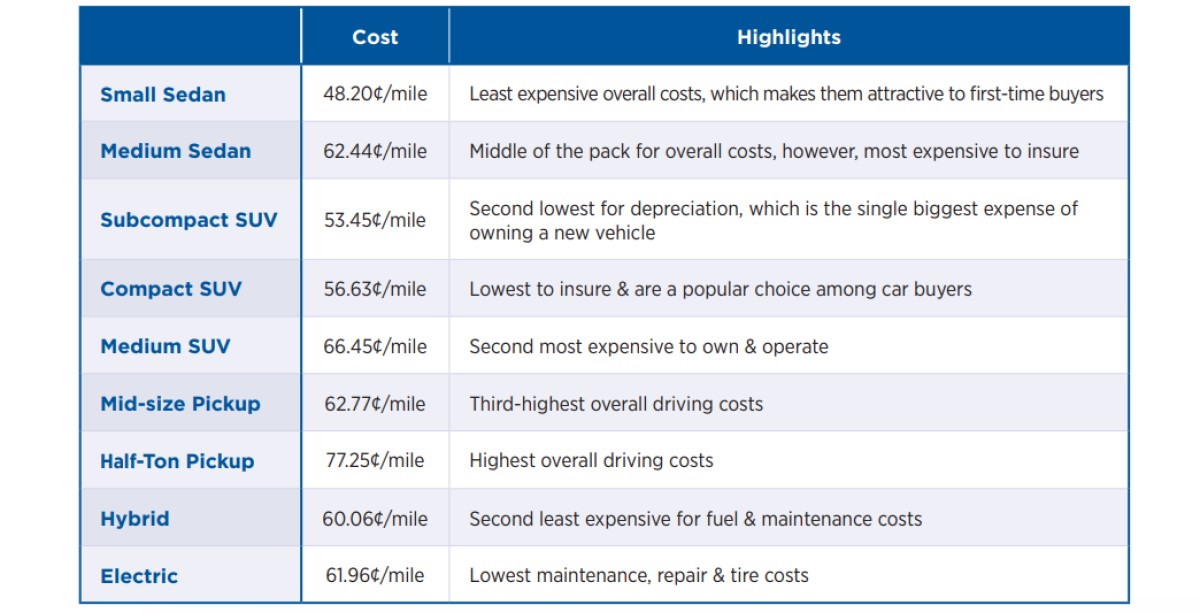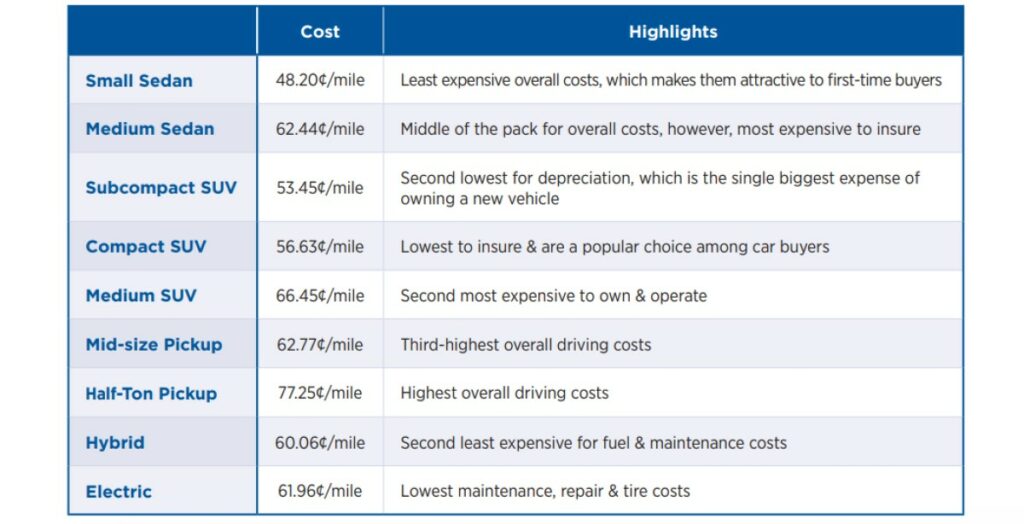 Points on how to save on maintenance costs
Many maintenance costs are necessary to keep the car safe, and saving significantly can lead to vehicle problems and accidents. However, many people would like to reduce maintenance expenses as much as possible since they cost significantly each month. Below are some ways you can easily save money on maintenance costs.
Carry out self-maintenance whenever possible
All of the maintenance tasks mentioned above can be outsourced to a contractor; however, you can save money by performing maintenance tasks that don't require expertise. But if you're doing this work for the first time, you might need to buy all the necessary tools and other equipment or hire a contractor if a problem arises.
It is also important to consider how much you plan to pay for the work you want to do yourself and if you wish to do it yourself or hire a contractor to do it for you.
Do maintenance frequently
Servicing is expensive, but if you neglect it because you don't want to pay for it, it can cause more significant problems, and you might have to pay more for repairs or a replacement. Not only will maintenance reduce the occurrence of defects, but performing it regularly will allow you to detect minor defects.
Small defects are more likely to be fixed without much effort, resulting in lower maintenance costs in the long run.
Be careful about how you drive to extend the life of your vehicle.
Driving suddenly, such as starting and stopping abruptly, can put a slight strain on the tires and other parts of the vehicle, making them wear out more quickly. Suppose you drive only short distances and use the vehicle's audio system with the engine off. In that case, it can also drain the battery.
The quicker the wear parts wear out, the more frequently they need to be replaced and the more expensive it becomes. Thus, putting less stress on the vehicle and reducing the load on each part will help save on maintenance costs.
Find a mechanic that offers good quality and cost-effective inspection and maintenance services
The cost of car maintenance depends on the company you hire. Hence, finding a conscientious contractor who does the work at a low price can help you save on maintenance costs. However, some companies charge more for each service but offer discounts if you use multiple maintenance services at once or offer sales and loyalty points to save you money.
However, some companies claim low prices that offer technically unsafe services, so it is important to evaluate price and quality fully.
Related reference article [What is car leasing? Thorough explanation of the advantages, drawbacks and how car leasing works!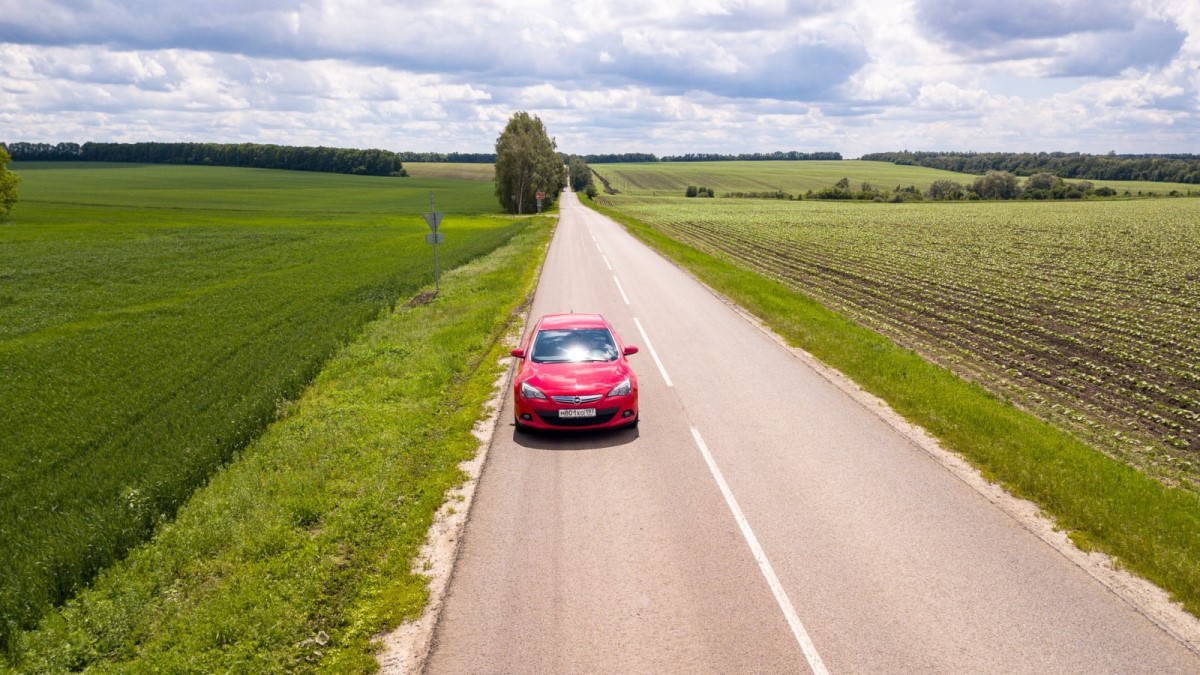 Car maintenance should be done regularly
Auto maintenance is essential to keep your car safe and in good working order for a long time. If you have not done much maintenance in the past, starting with simple things, for example, wash the car or take it for inspection, is recommended.
Also, if you find the maintenance costs a burden, you might consider car leasing, where you can lock in the maintenance costs every month.
Frequently asked questions about car maintenance
At this stage of our car maintenance tips article, we will answer some frequently asked questions for you.
Why is car maintenance necessary?
Car parts wear out for various reasons, such as driving and the passage of time. Keep driving your car in a condition where it no longer functions as it should. The cost of repairs or replacements will be high, and the likelihood of an accident will increase. To protect your vehicle and yourself from such risks, it's necessary to perform proper maintenance to keep it in optimal condition.
Which kind of maintenance should I perform on my car?
Auto maintenance includes replacing parts such as the battery, motor oil, A/C filter and windshield wipers, changing tires and washing the vehicle. It's also necessary to check and replenish used components such as washer fluid and coolant.
What can I do to reduce maintenance costs?
While maintenance can be contracted out, labor costs can be saved by performing maintenance tasks that do not require expertise. Doing maintenance frequently can also prevent costly repairs. If you do not want to worry about high expenses, you should consider a leased vehicle with fixed prices for maintenance.