Nightingale, the construction and survival game from Tencent studio Inflexion Games, has released a gameplay trailer at The Game Awards 2022 showing several new mechanics and explaining the fantasy world of the game.
The game is from the studio founded by Aaryn Flynn, BioWare's CEO during the time of Dragon Age Inquisition, Mass Effect 3 and Mass Effect: Andromeda.
This fantasy universe takes players to the year 1889, but one that is very different from our world: the inhabitants of the era travel between kingdoms through portals that have collapsed.
Players in front of the keyboard and mouse have to explore unexpected worlds using these portals, which take them to regions inhabited by strange animals, animals, and ancestral beings, friends and enemies. All of this with the goal of rebuilding the remnants of humanity.
Besides harvesting mechanics such as mining and fishing, and the ability to build a home in these worlds, the players will have to explore caves that will take them to new discoveries and dangers, including creatures such as the Giants, Ancient 'Eoten' and fire-breathing 'Bound'.
You will be able to fly over the Kingdoms using an umbrella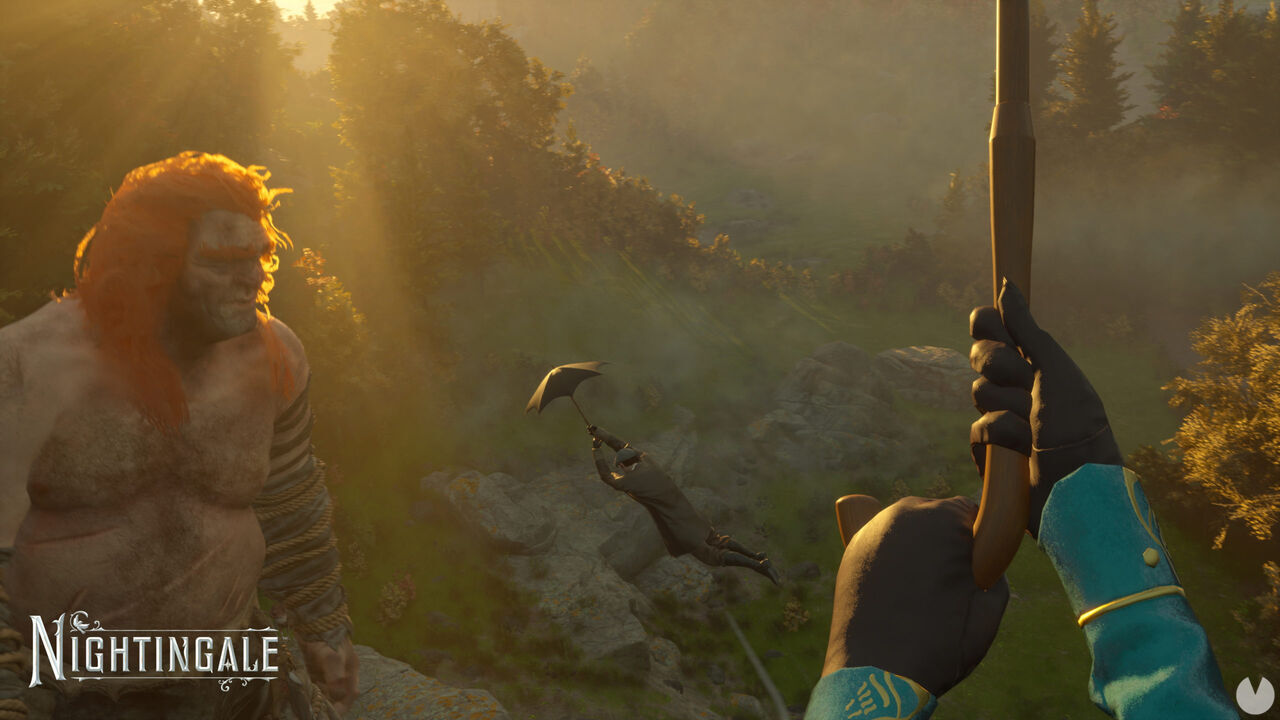 Using your umbrella and paragliding through the skies of Fae Realms allows you to travel quickly, exploring with a hawk's eye view and also dodge, or, according to the circumstances, escape from the danger lurking in many of the corners of the Realms," reads the press release.
The Nightingale title delayed its early access until 2023 because they are going to migrate its graphic engine from Unreal Engine 4 to Unreal Engine 5.
Right now the title is being tested by some players through a closed alpha that can be applied for through the official website. Next year the title will be available on PC through Steam and Epic Games Store.