Get ready to embark on an epic journey through the rugged and diverse landscapes of the Balkans with the upcoming expansion of Euro Truck Simulator 2.
The West Balkans add-on will transport players to a realm of 8 new countries, each brimming with its own unique culture, history, and customs.
Explore the winding roads of Albania, the picturesque landscapes of Bosnia and Herzegovina, the beaches of Croatia, the rugged mountains of Kosovo, the charming towns of Montenegro, the rolling hills of North Macedonia, the bustling cities of Serbia and the tranquil beauty of Slovenia.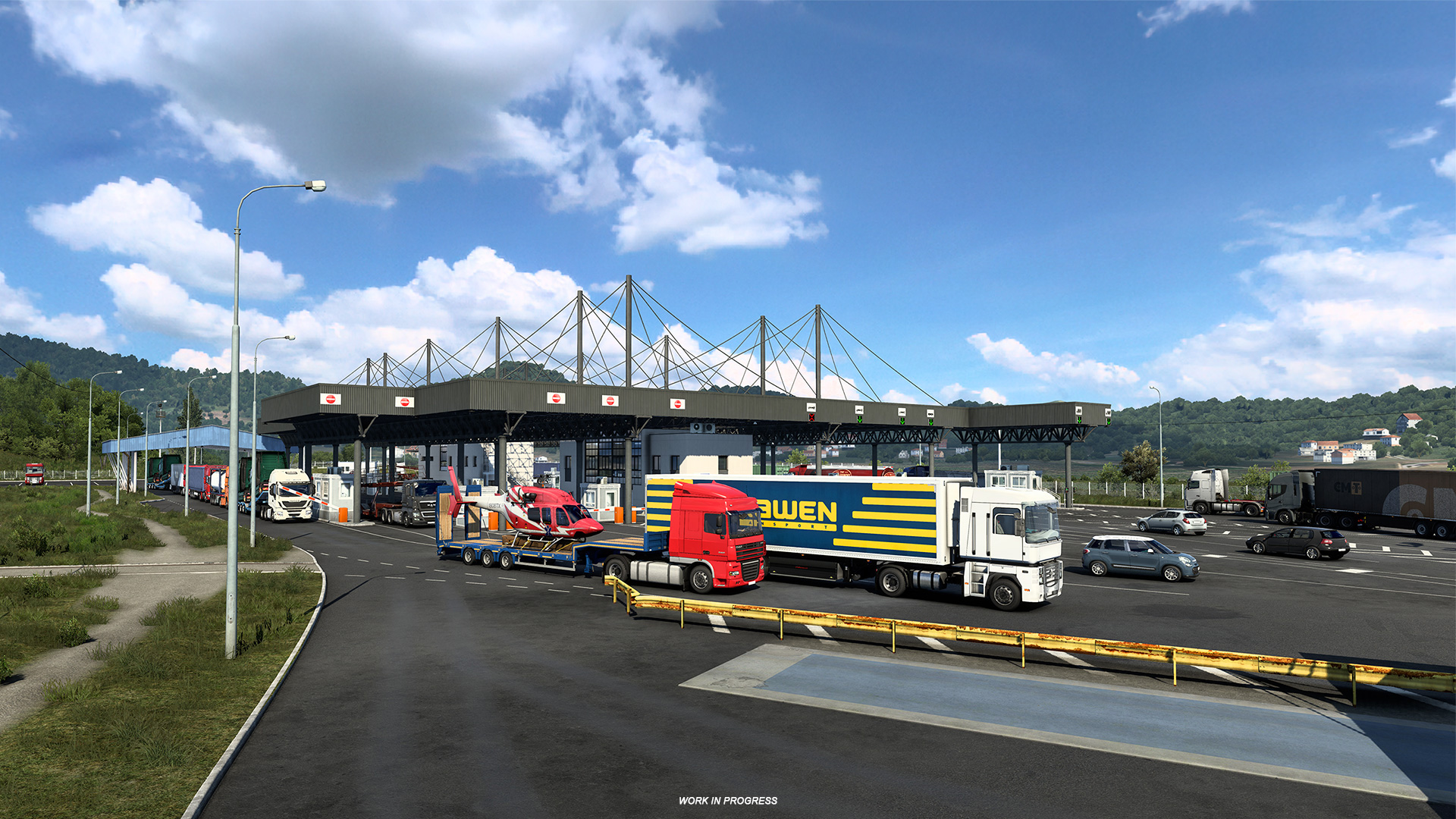 But be prepared, this isn't your average European road trip. The Balkans are known for their political instability, and this realism is reflected in the game's mechanics of border crossings.
You'll have to navigate the bureaucracy and red tape, but don't let that dampen your spirits. These moments of "downtime" can be just as exciting as the actual driving, as you never know what unexpected twists and turns may await.
The developers have meticulously recreated the region with the utmost attention to detail, from the bustling cities to the picturesque countryside.
The screenshots below give you a glimpse of the stunning locations you'll get to visit in the game. So buckle up, grab your passport and get ready for an adventure of a lifetime in Euro Truck Simulator 2: West Balkans.