Over the past few days, the spotlight has been firmly fixed on the highly-anticipated action role-playing game "Hogwarts Legacy", a title that transports players to the iconic and beloved school of witchcraft and wizardry. Both players and critics alike have been dazzled by the impressive world-building and captivating gameplay that Avalanche Software has created.
Despite the overwhelming positive reception, the game has had its fair share of struggles, particularly with a number of bugs that have surfaced. To address these issues, the game developers have been working tirelessly to release a new patch as quickly as possible.
Luckily, the patch is now available for Xbox Series X/S and PC players, promising to fix some of the most pressing problems. However, the same cannot be said for PlayStation 5 players, who unfortunately will have to wait a little longer before they can experience the same level of bug-free gameplay.
Nevertheless, the developers are working hard to ensure that all players can enjoy the game to the fullest, and have promised that the patch will be available for PlayStation 5 players soon.
In the meantime, fans of the wizarding world can continue to immerse themselves in the magical realm of "Hogwarts Legacy" and look forward to even more updates and improvements in the future.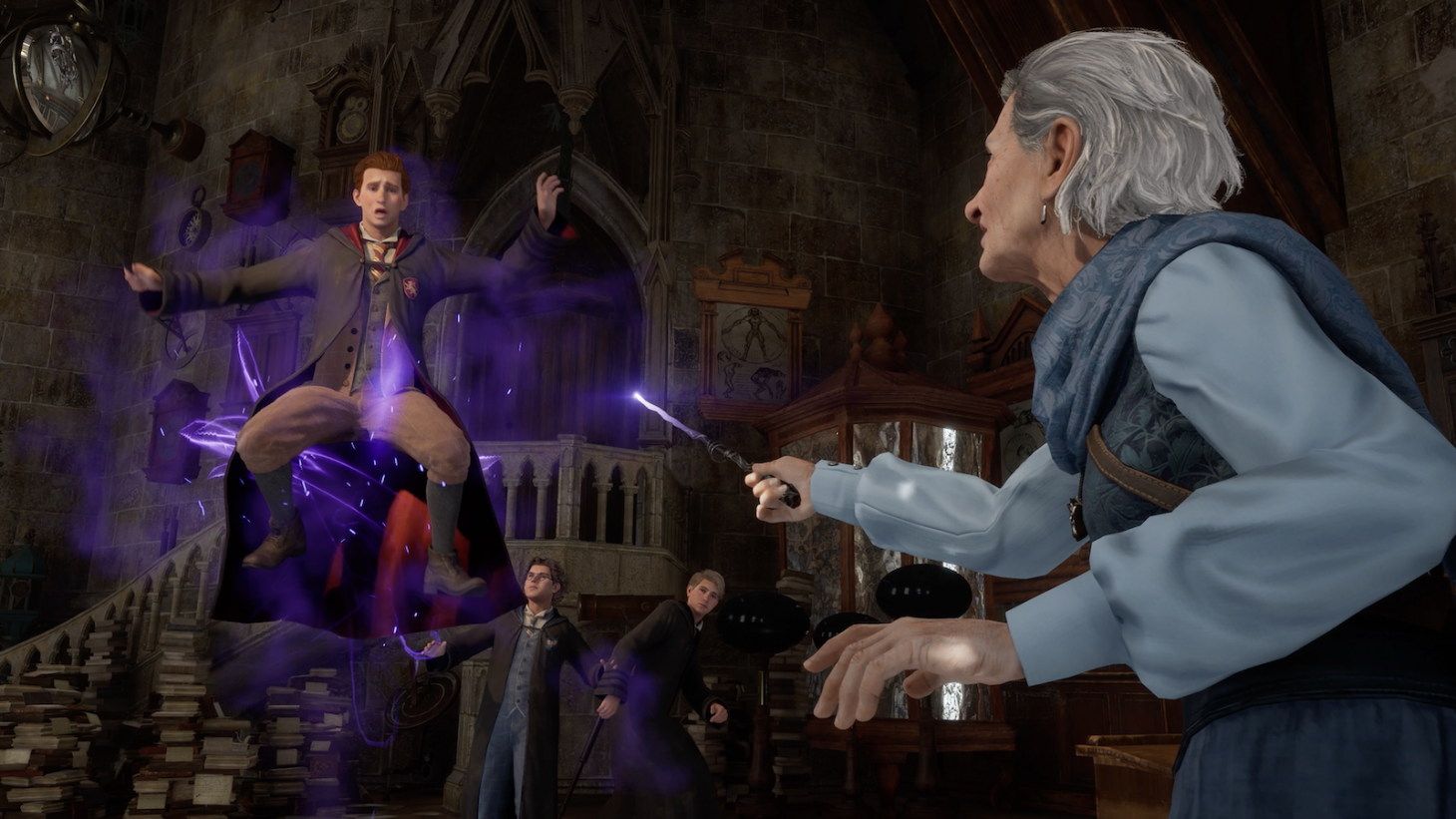 The Hogwarts Legacy development team has recently announced that they are encountering some unexpected challenges and as a result, they will need to delay the upcoming patch by a few days. The team is now working hard to deliver the PS5 update to players by the end of the week.
While the official patch notes are not yet available to the public, it has been confirmed that several important issues will be addressed in this update, including a trophy bug that was caused by a broken in-game counter.
In addition, the team is focused on enhancing the overall performance of the game and addressing various performance problems that players have reported.
While it remains to be seen whether these efforts will eliminate the crashes that some players have experienced, the team is committed to making sure that everyone has the best possible experience while playing Hogwarts Legacy.
Xbox Series X & PC Hogwarts Legacy players, expect a patch today to fix bugs & performance.

Unfortunately, the PS5 patch needs to be pushed by a few days. This includes the fix for the "Collector's Edition" Trophy. We're targeting later this week. Thanks for your patience!

— Chandler Wood (@FinchStrife) February 14, 2023
As a reminder, this highly anticipated magical adventure is available for players on PlayStation 5, Xbox Series X/S, and PC. And for those who are waiting for the chance to play on their PlayStation 4 or Xbox One, the good news is that the game will be available for those platforms in April. Feel free to read our Hogwarts Legacy review to know more about this game.