Get ready to scream! In an exclusive photo release, Ghostface is seen poised to unleash terror throughout New York City in the highly-anticipated Scream 6. Fans of the franchise are eagerly anticipating this latest installment, which promises to deliver even more thrills, chills, and unexpected plot twists.
During a recent interview for the IGN Fan Fest, the film's talented directors and producers, collectively known as Radio Silence, shed some light on what viewers can expect from this upcoming movie. Matt Bettinelli-Olpin, Tyler Gillett, and Chad Villella shared some exciting information, including details about the iconic Ghostface costume.
According to Bettinelli-Olpin, the mask looks a little different this time around, and that's no accident. In fact, the costume plays a pivotal role in the plot of Scream 6. "And in many ways," adds Bettinelli, "the costume is as much of a character as any of the actors in the film."
Bettinelli-Olpin goes on to praise the film's costume designer, Avery Plewes, who worked tirelessly to create unique and fully-realized costumes for every character in the movie. "There isn't a costume in this film that isn't fully thought out," he says, "and that attention to detail adds an extra layer of entertainment value for the audience."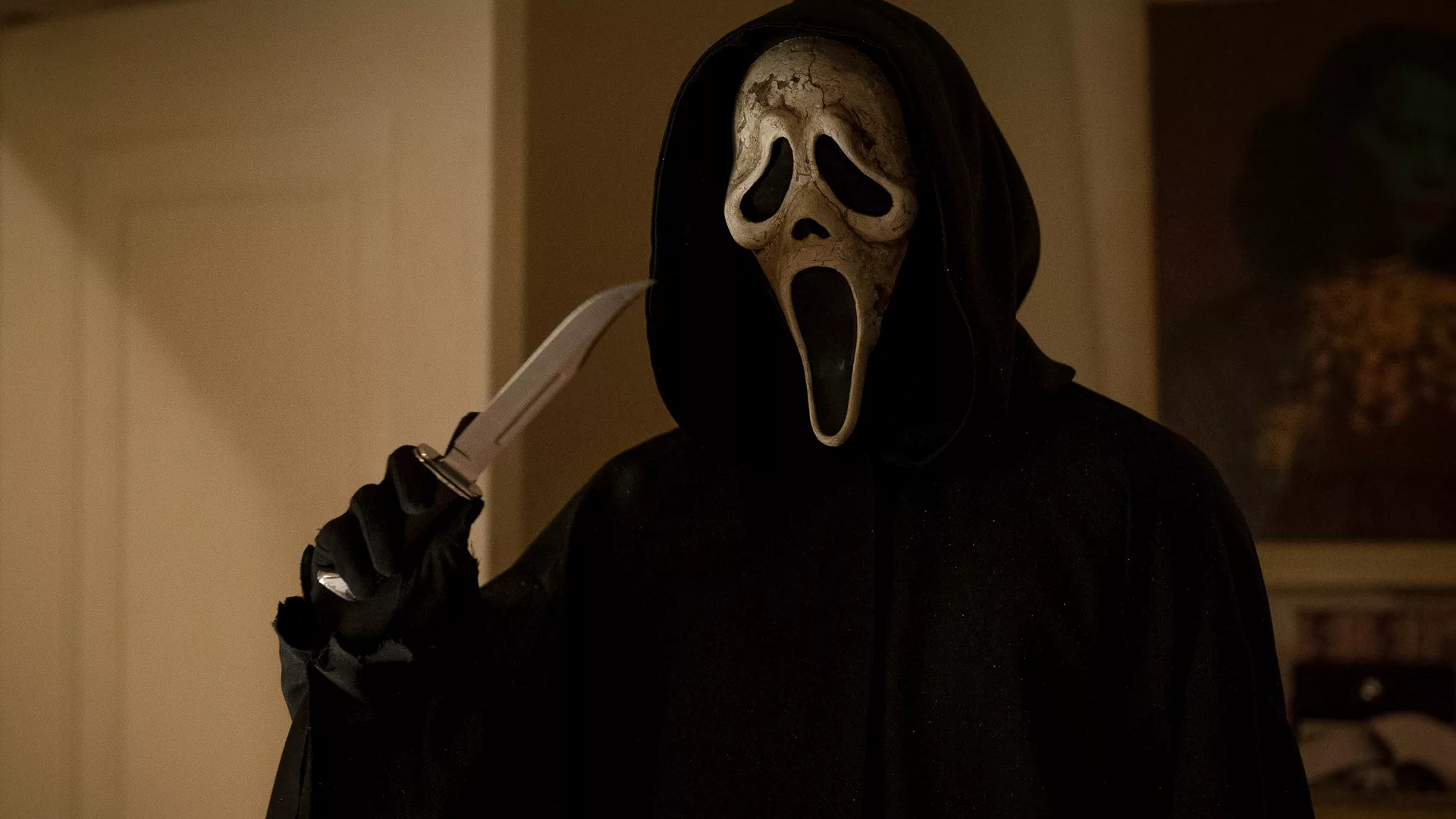 With such passionate and talented filmmakers at the helm, it's clear that Scream 6 is shaping up to be an unforgettable addition to the beloved horror franchise. Fans can't wait to see what terrifying surprises are in store when the movie hits theaters later this year.
Get ready for the next chapter of the classic slasher franchise, as Scream 6 welcomes back familiar faces to the big screen! Melissa Barrera, Jasmin Savoy Brown, Mason Gooding, Jenna Ortega, Hayden Panettiere, and Courteney Cox are all set to reprise their roles for this latest installment.
However, this time around, the story takes place in the bustling city of New York, where the sisters Samantha and Tara, and the twins Chad and Mindy have relocated. Unfortunately for them, they soon find themselves once again faced with the chilling presence of the infamous Ghostface killer.
The beauty of the Ghostface character, according to director Villella, lies in its ambiguity. The notion that Ghostface could be anyone or anything is what makes the character so captivating, and in Scream 6, this mystery is used to drive the storyline forward and heighten the suspense.
But don't just take our word for it, Villella will reveal even more details about the highly-anticipated sequel during the upcoming IGN Fan Fest, taking place on February 17-18.
So mark your calendars and clear your schedules, because Scream 6 is set to hit theaters on March 9th. This is one movie you won't want to miss!
Whether you're a longtime fan of the series or a newcomer to the world of Ghostface, get ready for a thrilling ride filled with twists, turns, and plenty of heart-pumping scares.