The world of Resident Evil continues to unfold in exciting new ways, as the official announcement of "Resident Evil: Death Island" has been made! This latest addition to the Capcom series is a CG-animated film, much like its predecessor "Resident Evil: Vendetta." The teaser trailer has just been released, giving fans a tantalizing glimpse of what's to come.
The film follows the adventures of two beloved characters from the series, Leon S. Kennedy and Chris Redfield. Kennedy is on a daring mission to rescue Dr. Antonio Taylor from the clutches of his abductors, while Redfield is hot on the trail of a new zombie outbreak that has taken hold in San Francisco.
With death and danger lurking around every corner, it's sure to be an epic journey filled with heart-pounding suspense and nail-biting thrills.
This latest addition to the Resident Evil universe promises to be a true treat for fans of the series, and is sure to leave audiences on the edge of their seats. So don't wait, mark your calendars and get ready for the latest chapter in the Resident Evil saga!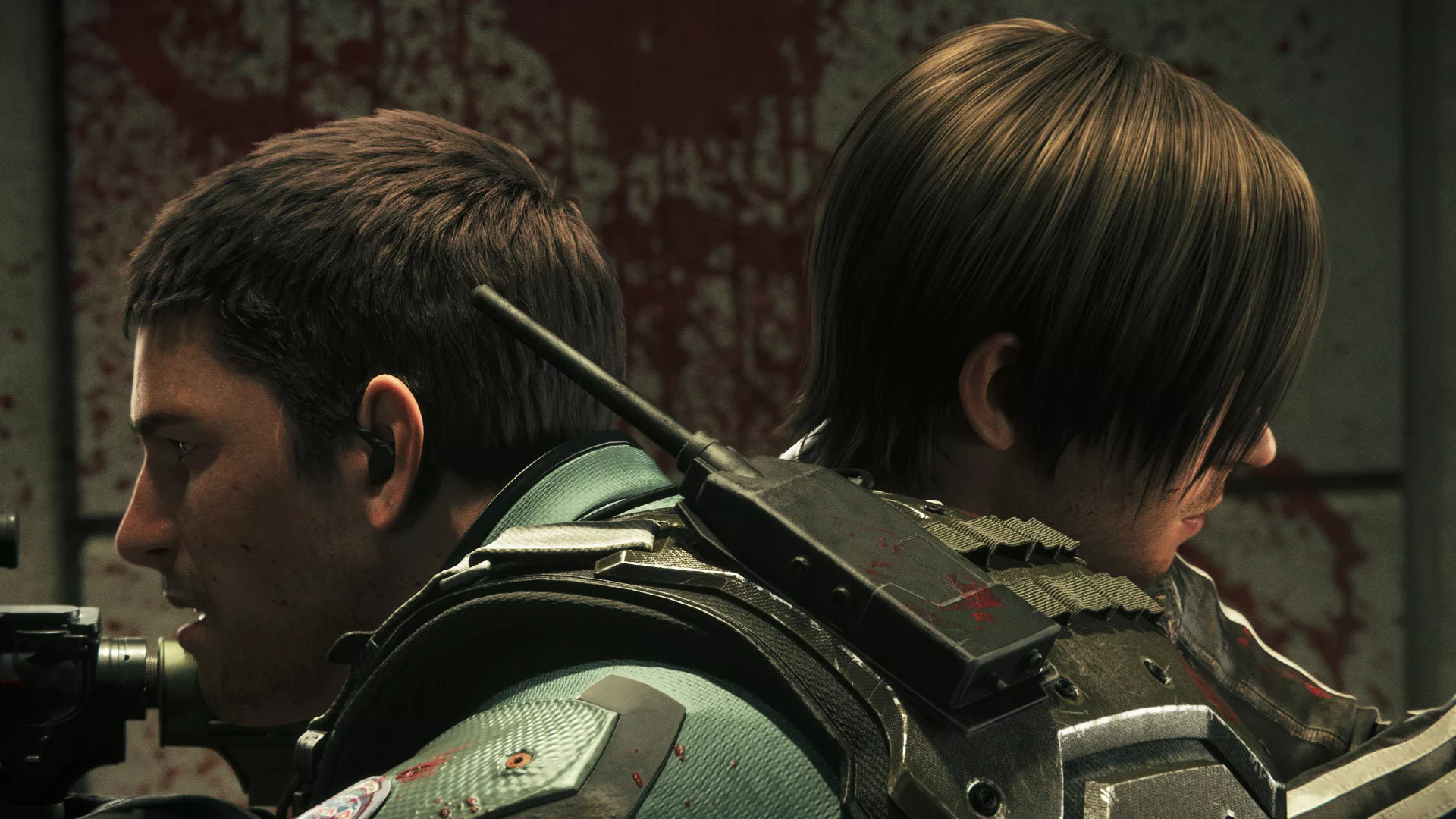 The horror continues to unfold as the source of the contagion appears to stem from the infamous Alcatraz Island. The protagonists embark on a journey to this notorious location, only to uncover yet another dose of terror.
The film takes a thrilling turn with the introduction of a well-known character from the Resident Evil franchise, none other than Jill Valentine.
Her appearance in the film showcases her new, official representation, closely resembling the video game version seen in the highly anticipated Resident Evil 3 remake. With the striking resemblance, fans of the franchise can expect an intense and immersive experience.
The film is a collaboration between writer Makoto Fukami and director Eiichiro Hasumi, with Sony Pictures as the production company.
While there is no official release date for Resident Evil: Death Island yet, it is expected to hit theaters in the summer of 2023. Fans can hold their breath in anticipation for more updates, including a specific release date, as we eagerly await this new installment in the Resident Evil franchise.