Fans of Dungeons & Dragons have been eagerly anticipating the release of Dungeons & Dragons: Honor Among Thieves, the latest film adaptation of the beloved tabletop role-playing game.
With the movie set to debut in theaters later this month, a final trailer has been released to get audiences excited for what promises to be an epic adventure.
The film boasts an impressive cast, including Chris Pine, Michelle Rodriguez, Regé-Jean Page, Justice Smith, Sophia Lillis, Chloe Coleman, Daisy Head, and Hugh Grant.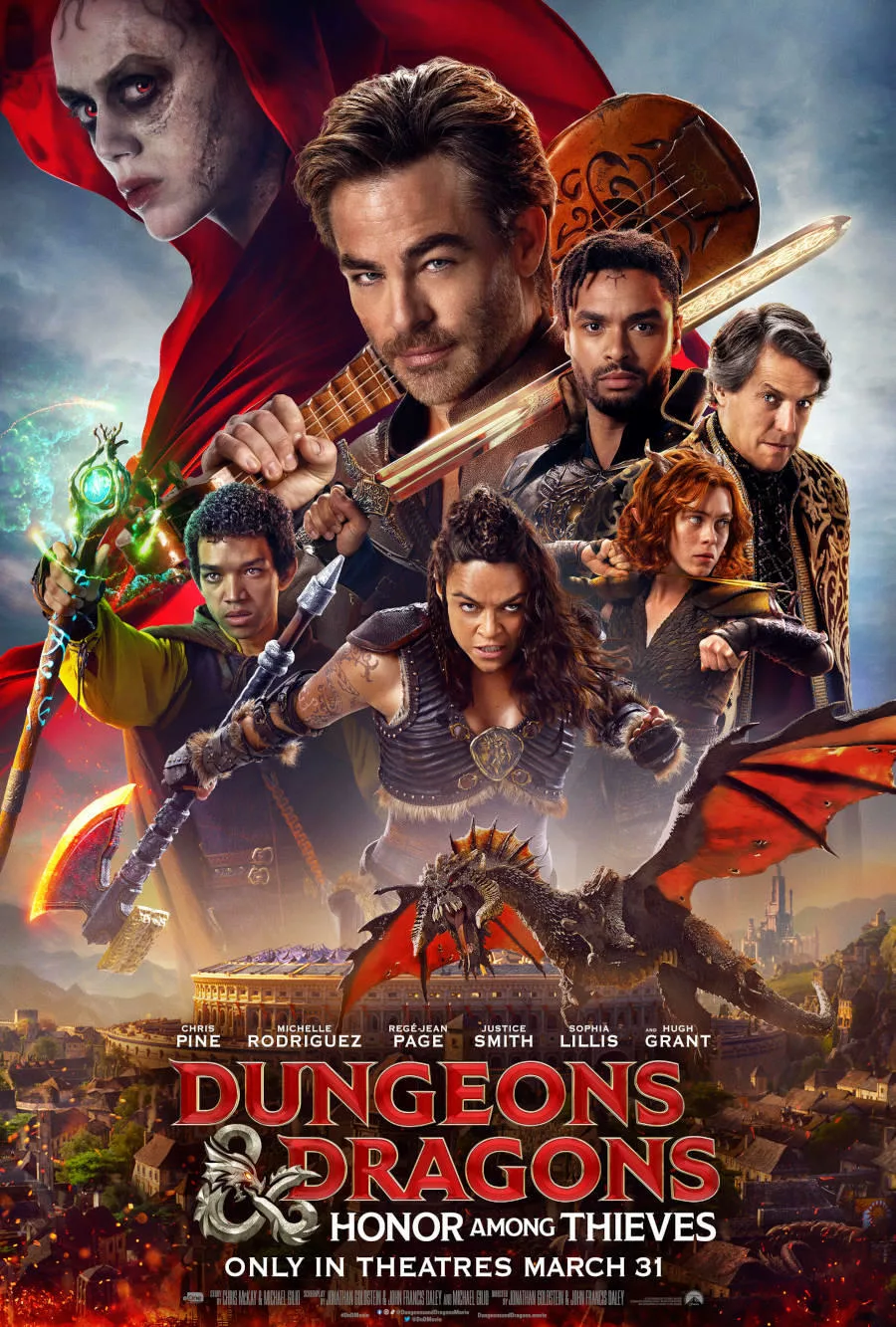 Directed by Jonathan Goldstein and John Francis Daley, the movie takes us on a journey to a world of sword and sorcery, as a charming thief and a group of adventurers embark on a heist to recover a lost relic.
In the new international trailer, we get a glimpse of the film's quirky humor and exciting action sequences. The synopsis promises a hilarious, action-packed adventure, as the group of adventurers encounters unexpected obstacles and enemies along the way.
Dungeons & Dragons: Honor Among Thieves has been highly anticipated by fans of the game, as well as newcomers to the franchise who are intrigued by the combination of adventure and comedy.
With the recent surge in popularity of tabletop role-playing games, thanks in part to shows like Stranger Things, the film is poised to be a major hit.
The film's release in late March is just around the corner, and fans are already buzzing with excitement. Whether you're a long-time fan of the game or simply looking for a fun, action-packed adventure, Dungeons & Dragons: Honor Among Thieves is sure to deliver. So gather your friends, grab your dice, and get ready for an epic journey to a world of magic and mayhem.